Best Tips For Buying And Installing A CCTV Camera System In Your Home
Improving the security of your home can take many forms. In this day and age, however, installing a CCTV camera system in your home is by far the best way you can bolster the security in your home. Not only does it help you monitor activities in and around your home, collect evidence, and keep a record of what takes place, it acts as a deterrent to criminals.
That being said, many homeowners will find the process of buying and installing a surveillance system in their homes a tad daunting. If you are facing such a challenge, consider bringing in professionals to lend you a helping hand. Otherwise, follow our top tips for choosing and installing CCTV systems in your home.
Considerations To Keep In Mind When Buying Your CCTV Camera System
1. Image Quality – No matter how you look at it, one of the main goals of installing a surveillance system in your home is to have the capability to monitor and record what is happening. As such, it is crucial for your chosen CCTV system to provide crystal clear images. As a standard, today's home security surveillance systems provide 720p video recording as a minimum. 
However, high-end systems provide 1080p resolution for clearer videos. Moreover, a 1080p CCTV system will have the capability and capacity to capture a wider field of view in more detail. In a nutshell, the higher resolution, the better the surveillance footage.
2.  Storage Capabilities (Cloud Or Local Storage) – While higher resolution cameras offer better surveillance footage, it also occasions a higher demand for storage. As such, you must account for the footage storage and choose between local storage and cloud storage. 
Local storage of footage takes place in the form of in-built storage or dedicated storage hardware in the form of a DVR. 1080p CCTV cameras with internal storage will suffer from inadequacies of storage, whereby footage fills up fast. Size limitations make it difficult for the cameras to store a large volume of CCTV footage. On the other hand, a digital video recorder (DVR) or Network Video Recorder (NVR) can have terabytes of storage, allowing homeowners to store thousands of hours of footage (even 1080p footage) for longer. 
For cloud storage, you have a seemingly unlimited storage capacity to work with. Most cloud storage services are flexible and allow customers to purchase more storage on the go. Moreover, cloud storage allows you to access the video footage live on your browser or on your mobile phone using an app.
3. Additional Capabilities – Most Modern CCTV cameras are equipped with additional sensors and capabilities. For instance, with zooming technology, modern residential surveillance cameras have audio sensors, motion sensors, night vision, and infrared capabilities, pan and tilt capabilities, live video feed capabilities, and emergency messaging capabilities that send you alerts should something atypical happen in your home. To purchase capability that suits your need and serve you well, ensure you understand these capabilities and choose a system that has features you need.
4. Range Of The Camera – The range a camera has is dependent on the size of the image sensor and the focal length of the lens. If you want cameras that can capture images afar, ensure your cameras have a higher range.
5. Wire-Free, Wireless, Or Wired System – With regards to connectivity, there are three types of CCTV camera system:
– Wired – The cameras rely on wires to connect to the power (and the internet if the capability exists).
– Wireless – The cameras connect to the internet via your home's Wi-Fi. However, they need a power cable to provide power.
– Wire-free – Such camera systems have in-built battery packs that store power and they connect to the internet via the Wi-Fi. 
Depending on your needs, you have to choose between the three different camera systems or a combination of the systems.
Tips When Installing Your Surveillance System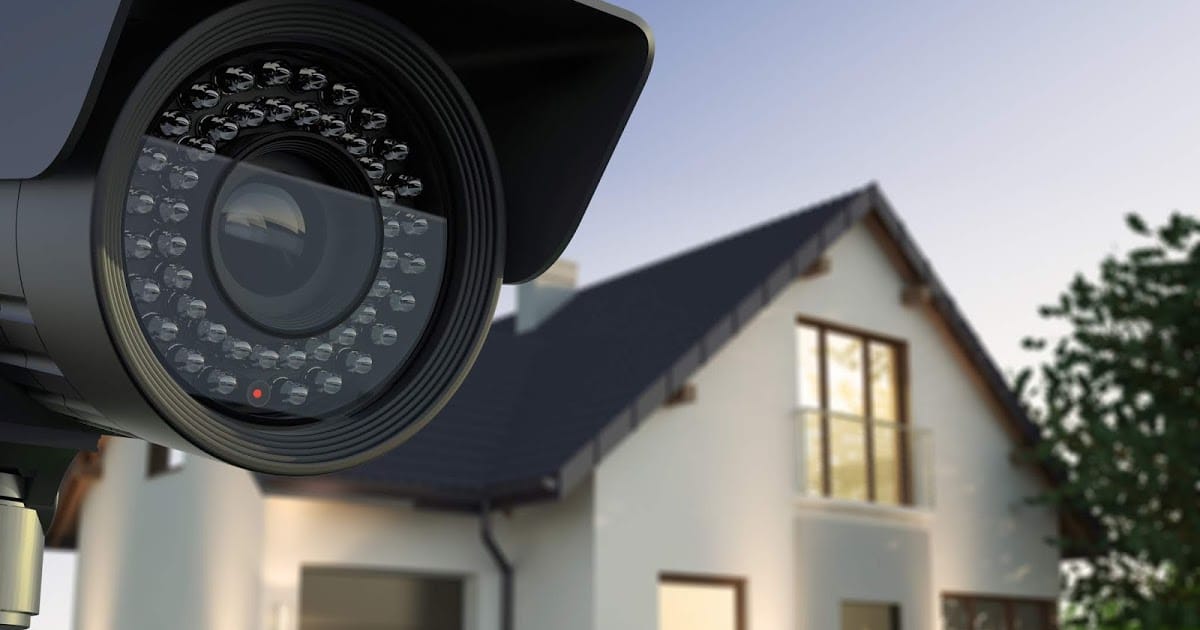 Source: blogspot.com
On the installation front, homeowners have a choice between two options. One is to install the cameras as a DIY project. The vast majority of the modern CCTV camera systems are designed to be easy to install by attaching to the wall with screws, adhesive tapes, or simply setting somewhere flat like the table. When self-installing CCTV cameras, ensure you purchase a system that is easy to install and setup. Moreover, think carefully about the placement and purpose of the surveillance system.
However, for more integrated and complex surveillance systems, it is wise to contract professionals. Not only are professionals more experienced, but they are also better placed get thongs right the first time.