Interior makeovers are far from simple: you need to make sure you have space for all the necessary furniture, you need to balance your budget and prevent overspending, you need to make sure the final design looks really good, etc. There are a lot of things you need to worry about, and it can be really hard for an inexperienced person to get it right. That's why this article will help you by pointing out the most crucial do's and don'ts when you're in the process of an interior makeover. You'll be able to avoid the worst mistakes and find a few new and helpful ideas if you continue reading!
Plan and Prioritize
Getting a total interior makeover is quite complex and you don't want to go in blindly without having a decent plan. If you're usually not a person who likes to write things down and think things through, this might be a bit unusual and hard for you to do – nevertheless, it is paramount. You need to start by writing down all the necessary furniture items you need in the interior. These include things like the TV, carpets, sofas, wardrobes in the bedroom, etc. No matter the design you'll come up with, you need these pieces of furniture in your home! That's why you need to write them down and research them first. You'll have a lot of leeways when choosing decorative and non-essential pieces of furniture, but you can't just abandon the sofa in your living room because it doesn't go along with the color of your lamp!
After you've written down the essential pieces of furniture and have researched and pinpointed the likely models you're going to buy, it is time to set aside a budget for them! You want the overwhelming majority of your budget to go to essential furniture (unless you have a massive budget). If you spent the most money on decorative pieces, you'll likely be able to create a really beautiful and breathtaking interior, but it will be far from practical and comfortable! You need to balance these elements.
Try to be Unique
When you're designing your interior, you need to try to be unique – this doesn't mean spending a fortune and trying to get the most unique furniture out there (although that might help), but it means trying to bring together an interior that has a personal touch that shows your personality and character. Sticking to catalog designs might be the safest option, but you'll rarely get anything truly unique out of it. On the flip side, you might truly mess up your design when you're trying to be unique.
That's why you need to be extra careful and double-check every decision. For example, getting indoor smokeless grills might be an excellent choice to give your interior character and have a household item you can use when you invite over your friends and family – but you also need to get its design and placement right if you truly want your interior to look good. It is a good idea to check out the best smokeless indoor grill reviews and choose one that fits your needs.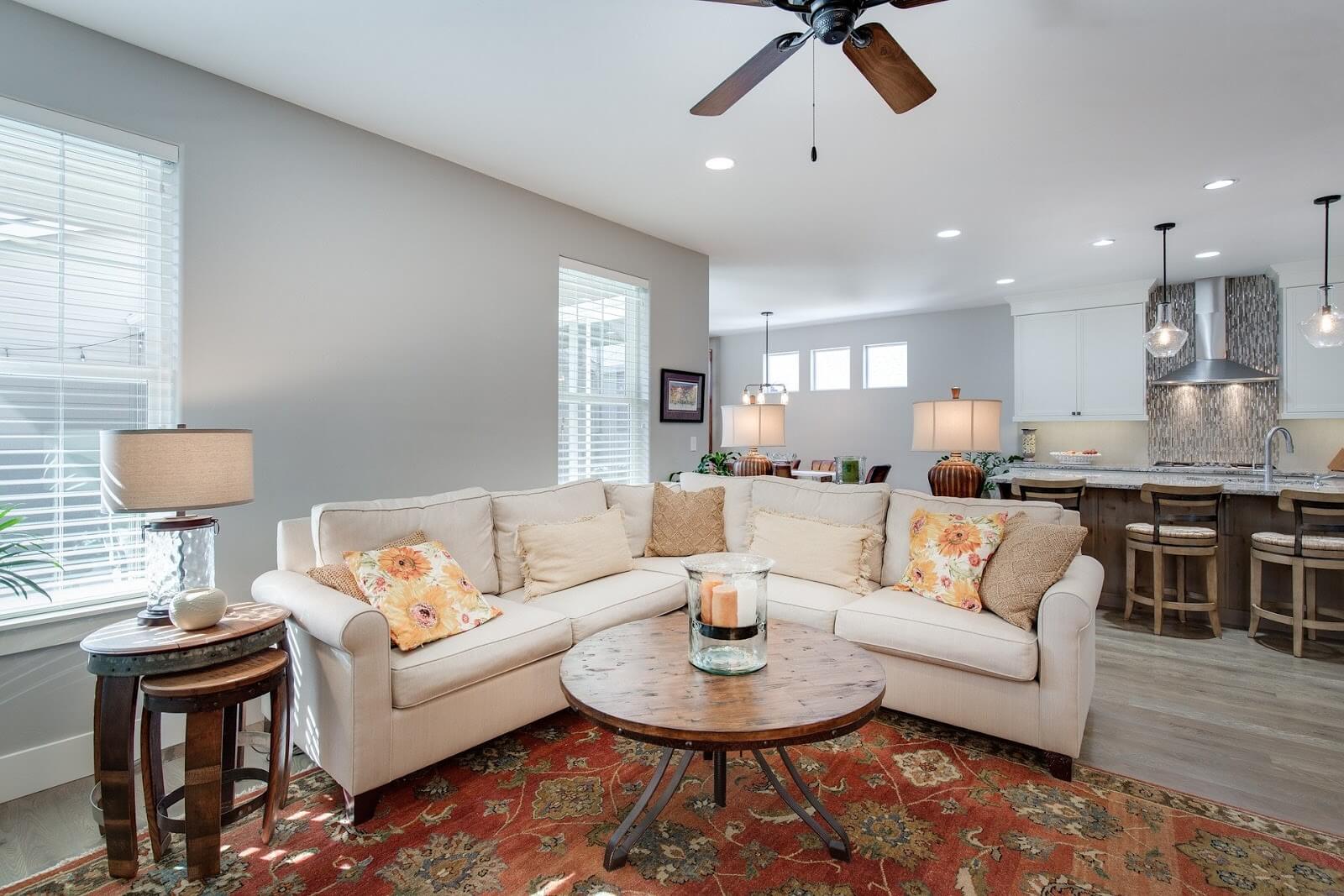 Don't Forget About the Windows and Doors
Although many people assume that you need to only care about the furniture and the walls when doing an interior makeover, that's not necessarily true. Remember that windows and doors have a massive impact on how our rooms look. If your living room has two deteriorating windows with yellowing window panes, you can scantily do anything to make the room look better. That's why you shouldn't be misled by the term 'interior' and ensure your windows and doors also look amazing. Thankfully, that's easier than ever with amazing manufacturers like  Walbert Windows that create custom windows and doors for your every need!