Dos and Don'ts in Bathroom Ventilation: A Quick Guide
Bathrooms are a moist, humid environment by default, given the nature of the space and what it's used for. Therefore, it's essential to make sure that all HVAC systems are well functioning. The letter "V," stands for ventilation in HVAC mostly ignored by both homeowners and builders. As they are unaware that poor ventilation can be hazardous to your home as well as your health. That is why proper bathroom ventilation should be on the top of your priority list. Not only does this help reduce dampness from the bathroom, but it will also help prevent the growth of mold and mildew. 
Fortunately, well-thought bathroom ventilation helps keep humidity and the problems that come with it at bay. Here are the 5 dos and don'ts to keep your bathroom from being too wet.
Do Get the Correct Bathroom Fan
The simplest approach to ensure that your bathroom fulfills all the air ventilation requirements is to use a bathroom exhaust fan. As showers produce a lot of steam, they can be easily reduced by using an extractor fan.  Condensation from your shower might lead to a more serious issue to your interiors like mold growth of molds. They have the potential to permanently damage your bathroom wall and other fixtures. 
A good line of defense against this is an exhaust fan. There are various styles to pick from for exhaust fans. That includes simple ceiling box fans, combination bathroom fan/light fixtures, and wall-mount bathroom fans all depending on your requirements. However, if working with fans and electricity is out of your comfort zone, delegate the tasks to your local technician.
Don't Place the Fan in the Wrong Place
Getting rid of bathroom odors and wetness provides for a far more enjoyable restroom experience for everyone which comes with the right placement of the exhaust fans. Once you've decided on the exhaust, make sure it's installed correctly by your local technician. Experts advise it to install the fans near the areas of the shower like bathtubs. 
However, do not place the bathroom fan adjacent to an air conditioning or the heating vent, as the forced air can create currents that interrupt the humid air intake of the bathroom fan. Also, make sure that the outflow of the air is not flowing into some interiors of the room. 
Do Wipe any Spills and Water Accumulation 
Before the dampness causes your bathroom to deteriorate, you should take action and manually remove any moisture that causes dampness. Wipe the tiles, washbasin, cabinets, walls, and mirrors with an absorbent fabric, a sponge, or a microfiber cloth. And a mop can also be used to clean the floor. A puddle-free bathroom floor is not only safer, but it also guarantees that the complete bath dries up as rapidly as possible during the 15+ minutes of fan run time, saving up on energy costs. 
This can be easily accomplished by hand-wiping any spills or drips from your bathroom once you're done showering. It may be time-consuming and tiresome to manually clean them, but it will ensure that your bathroom is dry and mold-free.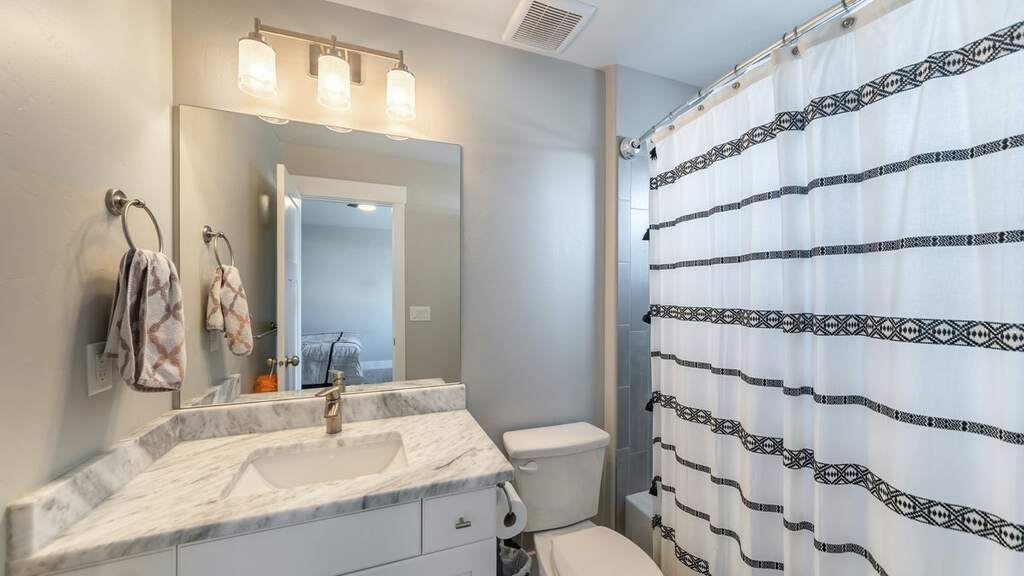 Source: todayheadline.co
Don't Forget to Clean the Exhaust Fan 
A good, effective bathroom exhaust fan is crucial since it protects you from contaminants as well. Therefore you should ensure that it is completely clean. Simply spend a few minutes inspecting your bathroom exhaust fan's appearance and see when you last opened and cleaned it. Find a means to have it cleaned straight away if it has been months or years, or if you find any signs of slow working fan blades. 
Regular fan maintenance, particularly in the bathroom, can save you a lot of money and time. Make an appointment with your local technician to clean your bathroom exhaust fan. This would only cost a little instead of paying much more for the damaged fan or in the worst case buying new ones. 
Do Measure the Size of Your Bathroom
It's crucial to understand how your bathroom exhaust fans are sized and how to pick one that's the right size for your bathroom. To achieve the perfect workability of the exhaust fan there is a standard exhaust fan sizing applies to bathrooms with a square foot of less than 100 square feet. As a general rule, you'll need at least 1 CFM per square foot of bathroom area. Then you multiply the length by the width to get the total SQM. of your bathroom. The SQM. of a bathroom that is 5 feet wide and 5 feet long, for example, is 25. As a result, it should have a minimum CFM rating of 25.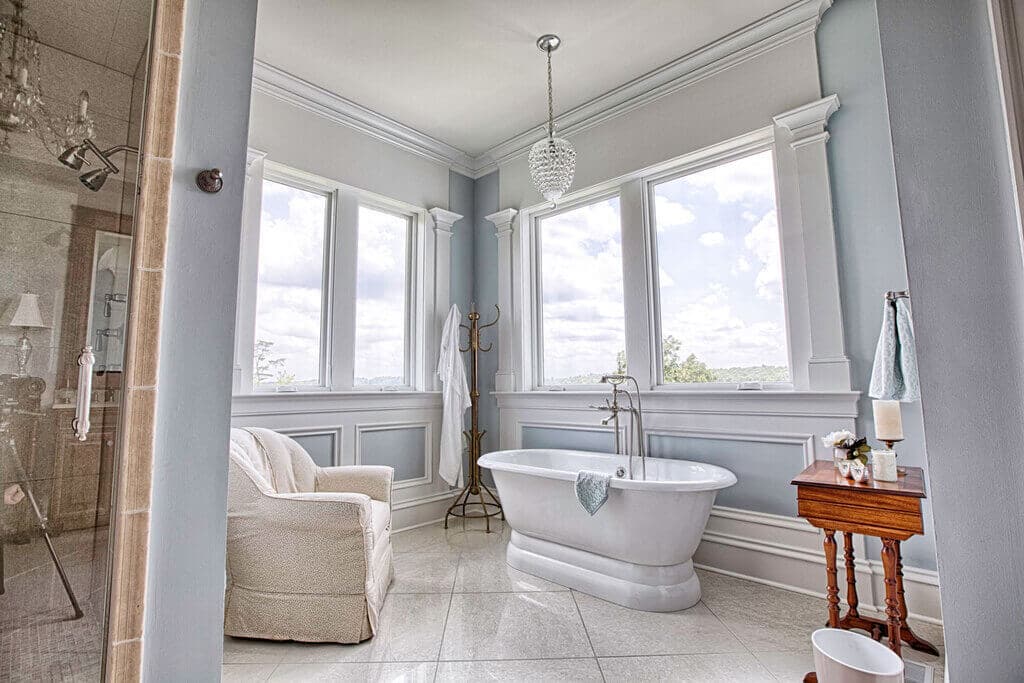 Source: toulmincabinetry.com
Don't Keep the Doors and Windows Closed
Leaving the door open after bathing is a free way to ventilate a bathroom without windows. Also, if at all feasible, leave it open while showering as well. Allowing any extra moisture and streaming to not get trapped inside while also allowing fresh air to enter. In the case of a shower curtain, don't pull it back because this will cause folds and catch water droplets. Even the material type of your curtains is important,  as some materials tend to soak up moisture. If you absolutely can't afford any kinds of openings in your bathrooms, even a 10% opening from the bottom or above the partitions can work efficiently for airflow, keeping your bathrooms well ventilated.
Do Allow Enough Time for Your Exhaust Fan to Run
When you turn off the bathroom exhaust fan immediately after your shower bath, it doesn't give enough time to exhaust fans to vent out all of the steam. The bathroom exhaust fan should run for around 15-20 minutes after the shower has been used, according to the Home Ventilation Institute (HVI). This will help you keep the dampness at bay and allow an appropriate amount of ventilation to take place. You can also ask for the exact time to keep your exhaust fans on to your local technician to save up on that extra energy.
Don't Ignore Dehumidifiers 
Sometimes a bathroom exhaust fan needs a little extra help removing moisture, dehumidifiers come in handy here. Dehumidifiers help remove warm, damp air and replace it with fresh air. There are times when you have overnight guests and more people are bathing, you can install a dehumidifier to help take the overload from exhaust fans. 
Do Consult Your Local Technician
Before you invest in any HVAC systems or any revamping for your bathroom's ventilation, it is always better to consult an expert and your technician to get a holistic idea about the ventilation. As moisture in your ventilation system can be a major problem like structural damage to your home it's preferable to avoid DIYs without any prior experience in dealing with electrical systems. 
Also Read: Bathroom Trends 2022: Top 7 Modern Design Ideas for Your Space
Don't Seal Your Bathroom Doors 
There will be no way for airflow to vent or filter if your bedroom door seals so firmly in its door frame. Avoid air-tight frames that make it easier for moisture to collect. It is advisable to leave enough space beneath and above it, to allow air to flow out.
In most cases, one strategy of dos and don'ts is unlikely to be beneficial, especially if you take a hot shower every day. If that's the case, you'll have to experiment with different approaches and mix and match them. Use an exhaust fan, for example, while keeping some of your openings open for airflow. Even if you don't regularly use your bathrooms, take long baths or showers very often, and make sure your bathroom is ventilated in some way for a comfortable and safe breathing zone.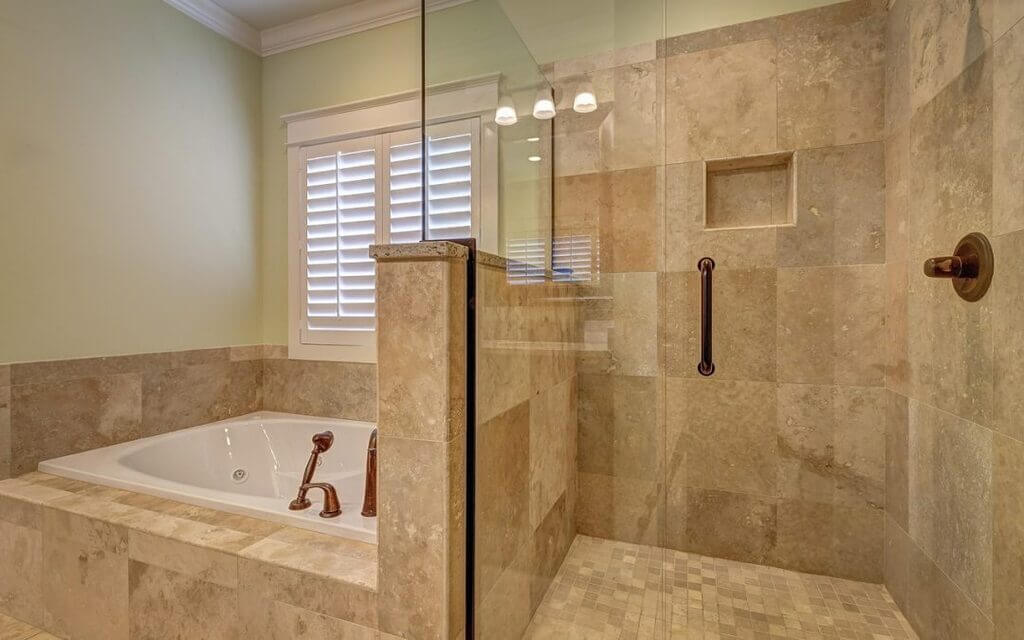 Source: greydoginspections.com
Bathroom exhaust fans perform best when they are installed as close to the source of moisture. It is always crucial to make sure they are positioned in the right place. Bathroom exhaust fans are an electrical device and might get complicated to maintain. Therefore make sure you contact your local technician for the best results. 
FAQs
Is It Necessary to Vent Bathroom Exhaust Fans Outside?
Yes, having your bathroom exhaust fan vent outside is always advisable. As the exhaust fan's job is to remove the extra moisture from the air and keep the interiors dry. If you simply move the dampness or the moisture to another bedroom or attic, you may be merely shifting the same problem to a new setting. That is why always make sure your bathroom exhausts fan vents outside to completely avoid wetness and mold.
Why Are Exhaust Fans Important?
Daily, up to 5 liters of water vapor can be emitted within your bathroom, which, if not retrieved, can lead to the growth of mold and dampness. Hence, it's important to exhaust the moisture from the interiors of the bathroom with a well-functioning exhaust fan. 
What Should You Do If Your Bathroom Has No Exhaust Fan?
If you don't have an exhaust fan in your bathroom, use the door, window, and another opening to let steam escape. Open the window during your shower or bath and leave it open for at least 10-15 after you are done.