7 Do's and Don'ts of Buying Dining Furniture
Your home's dining furniture is usually where your family gathers to eat. Amidst everyone's hectic schedules during the day, a meal brings the family together. Not just that, it's also one of the significant focal points in your home. Therefore, you want to have the best one!
What you want in dining furniture is efficiency, functionality, and aesthetics. It's best to find one that'll meet your needs, complement your home, and price that is within your budget. It's also crucial that it's made with top-quality materials so that it will stay with you for years. 
Whether you're on the hunt to buy your first-ever furniture or you want to upgrade an old one, having to choose from different options in the market today can be overwhelming! 
Worry no more! This guide will help you make the right decision as you choose the one that'll match your home and stay with you for years.
Do's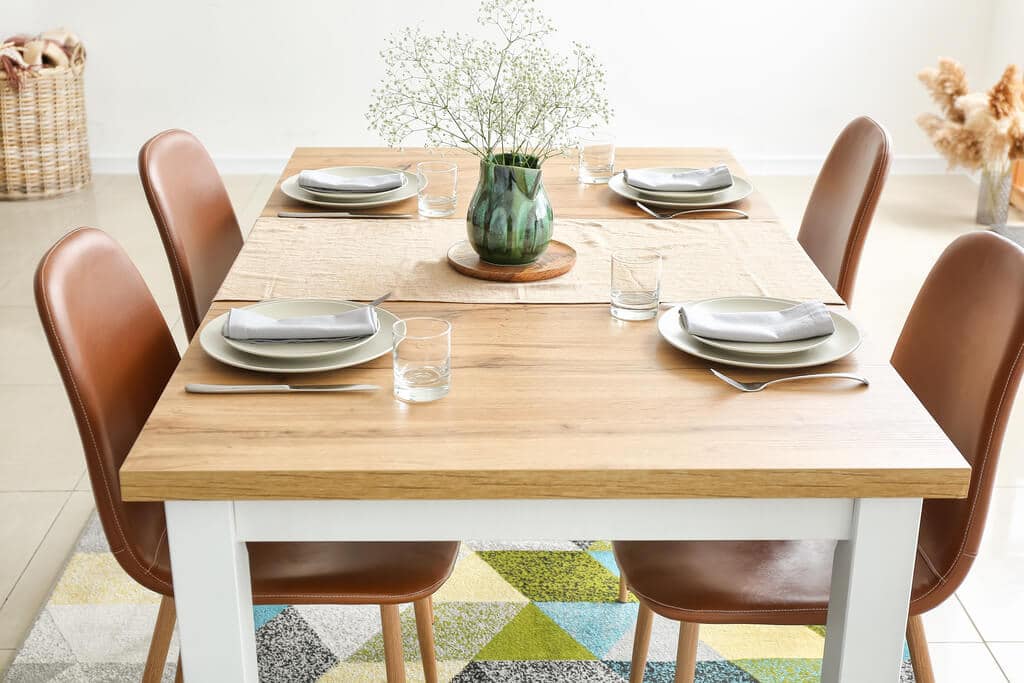 Source: ftcdn.net
These are the things that you should do as you pick the best dining furniture for you.
Do Your Research
Convenience has improved so much nowadays. Thanks to the internet because now, you can shop dining tables online. However, before you choose and purchase one, checking the web first for insights, ideas, and more options is genuinely ideal. Your creativity might be limited when you don't widen your perspective. That's why it's best to gather more votes, then select the best ones. 
Select a Sturdy Material
When you seek a dining table that will last through many years of use, a sturdy dining table made with top-quality materials is the best choice. Though it'll cost you a few extra dollars compared to some cheap items, it's guaranteed to withstand the test of time. Getting dining chairs at RJ living or any nearby reliable sources is ideal. Choose those made with hardwood such as teak, oak, walnut, and maple that are proven robust and will hold out against wear and tear.
Measure Your Space
Proportion is one of the most important things to keep in mind, especially in open-plan rooms. That's why it's necessary to measure your space before purchasing the dining furniture that you fancy. A general rule is to leave 4 feet margin from the walls towards the table. Doing so will give the occupants adequate space to move around.
Settle on a Shape That Will Complement Your Room
It's essential to know that specific table shapes would best work with certain room shapes. If you have a compact dining square zone, round tables are ideal. They also provide flexible seating. Square tables also suit a square-shaped room. However, seats will be limited. Contrarily, oval-shaped and rectangular tables would best suit rectangular rooms.
Don'ts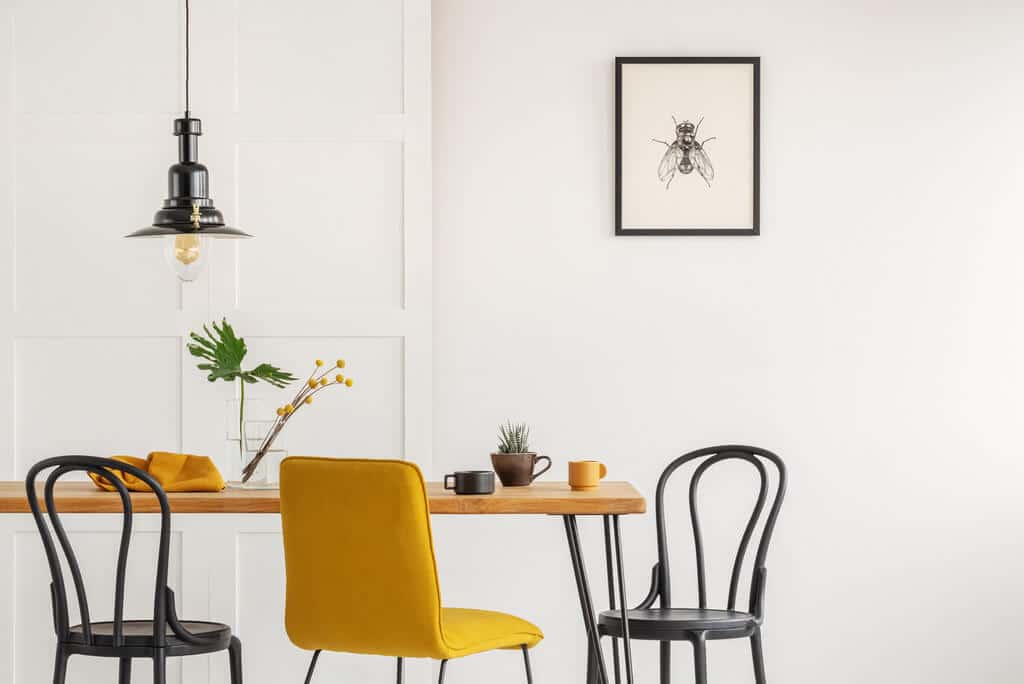 Source: walmartimages.com
These are the things to watch out for and keep in mind to stay away from picking the wrong items. 
Never Settle for Less
Buying a piece of furniture such as a dining table is a big decision. It's an expensive item; therefore, it's best to keep your wants and needs in mind. 
That's why it's important to never settle for less. Though your primary concern is functionality, never take the aesthetics like colors and designs for granted. It's ideal to select a dining table that's multifunctional yet pleasing to the eyes. If you insist on settling for less now, this might bring you future regrets and problems.
Don't Be Afraid to Mix and Match
Although in general, simpler is better. However, it would help if you weren't afraid to explore a little mixing and matching. One good example is to mix your matching dining chairs with a bench. For rooms with a premium space, built-in banquette seats will also look good with single chairs.
A casual yet aesthetic table is ideal, especially for occasions, to explore a little further. 
Also Read: French Country Dining Room Ideas
Never Limit Your Tables Potential Use
It's a brilliant idea to consider adding a few extra seats. You surely don't want other family members eating somewhere around the house because you ran out of chairs. Always consider future occasions such as family gatherings and get together. Dining tables can also serve many roles, such as food preparation, office desk, or meeting area. Therefore, never limit your dining table to what it can do.
Conclusion:
Purchasing dining furniture is indeed one significant investment. It's something that you would never want to change every six months. And if you want this furniture to last for years, make sure to buy the best one.
To land on the best pick, you must expand your horizon and check out the different dining room trends and styles. When you decide on a design, make sure that it matches your house style and doesn't eat up the whole area of your dining room. Considering these do's and don'ts will bring you closer to the best dining table you will have for a long time.