DIY Your Dwelling: 7 Tiny House Kits that You Can Buy On Amazon!
Need a new pair of sneakers? Get it from Amazon. Running low on toilet paper? Check out Amazon. Wanna buy a new house? Just order it from Amazon.
Yes, you read that, right! Amazon is the only hotspot where we can find almost anything. From tiny toothbrushes to solar-powered dwellings, you'll find many mysterious and random things only on this platform. These amazing tiny home kits are totally in trend right now. They come with complete step-by-step instructions and all of the necessary materials. Today in this blog, we are going to tell you more about these incredible home kits.
These small houses started becoming popular from 2014 as people looked to cut down their cost of living. These minimalist houses are between 100 and 400 square feet with all the features a regular residence has. These energy-efficient homes allow homeowners to shrink their monthly bills. And, now they're available on Amazon, where you will see a ton of varieties. For your information, the pint-size properties cost around $30,000 and $150,000, right? Whereas these tiny home kits start at the minimal cost of $4000. So they're quite budget-friendly. 
So whether you're looking to downsize your dwelling or want to add extra space for guests, these tiny homes will work the best. The most amazing part is that your entire home kit will arrive at your address within two days. With the step by step directions that comes with the kit, you can build in a day all by yourself. The whole package also includes all parts and hardware that you'll need while assembling this. So, you can start building it right away. 
Now you probably will get lost in the hundreds of options available at the site, that's why to make your shopping experience easy, we've also listed down the top seven tiny home kits that are popular these days. 
Top 7 Tiny Home Kits in 2020!
Below is the list of best tiny home kits that you can easily install in your garden or backyard: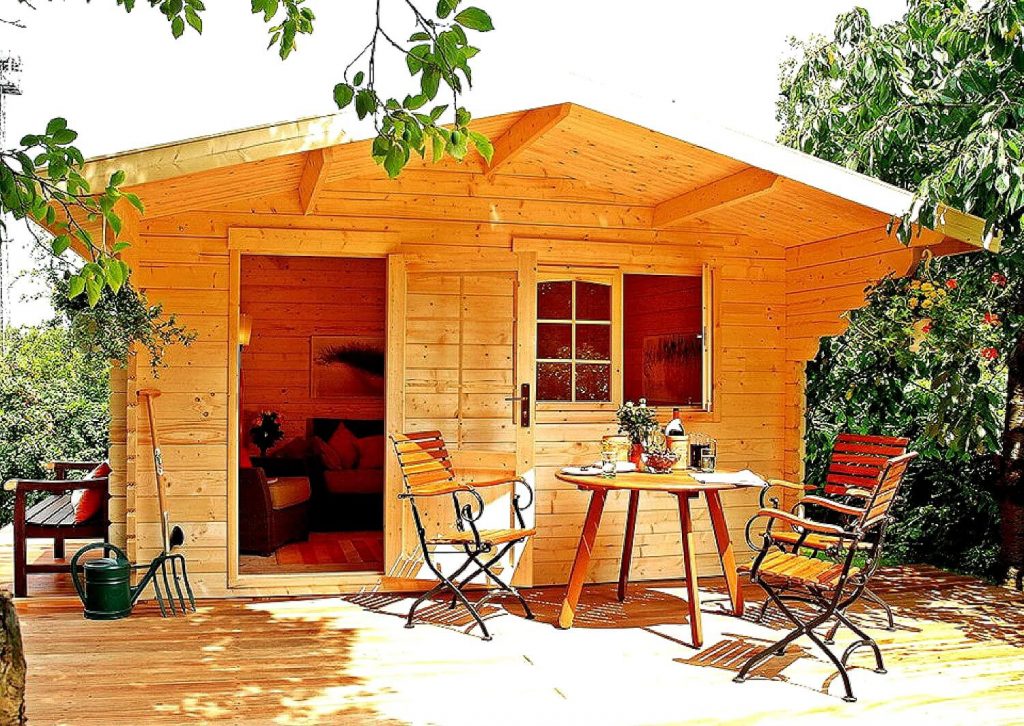 source: naibann.com

This gorgeous house is Lillevilla Escape Cabin from the Allwood brand. Made from exposed wood, it has a peaked roof. It also features a warm and cozy living space of 113 square feet. Two windows opened outwards so that fresh air could come into space. The deck is not included in the kit, but the roof overhang extends to 5 feet that creates a covered spot for outdoor dining. 
In the kit, you'll get wooden parts, hardware, doors, and windows that make it super easy to install. Walls are 1.75 inches thick, which is pretty decent as compared to other kits. You can use this as a home office, guest cottage, back sanctuary, or retail kiosk. The price may vary, but most kits range between $4,000 to $6,000.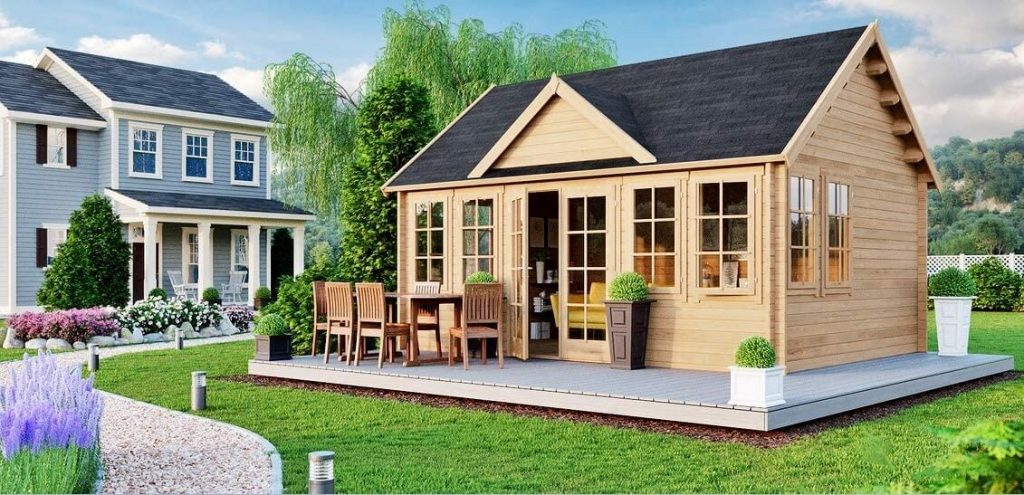 source: amazon.com

Want a house with lots of windows? Buy this one. It is also from the Allwood brand which is known, Claudia Cabin Kit. Made from high-quality Nordic wood with 209 inside square feet, from the front, it looks like a cottage. It will provide you good insulation for most climates. If you want a boosted ceiling height, you can buy extra wall planks that are sold separately. 
Perfectly work as a separate home office, pool house, family guest house, beach cottage, and even a stand-alone retail building. Two-person can easily install this in a day. So, if you love it, then order it right away.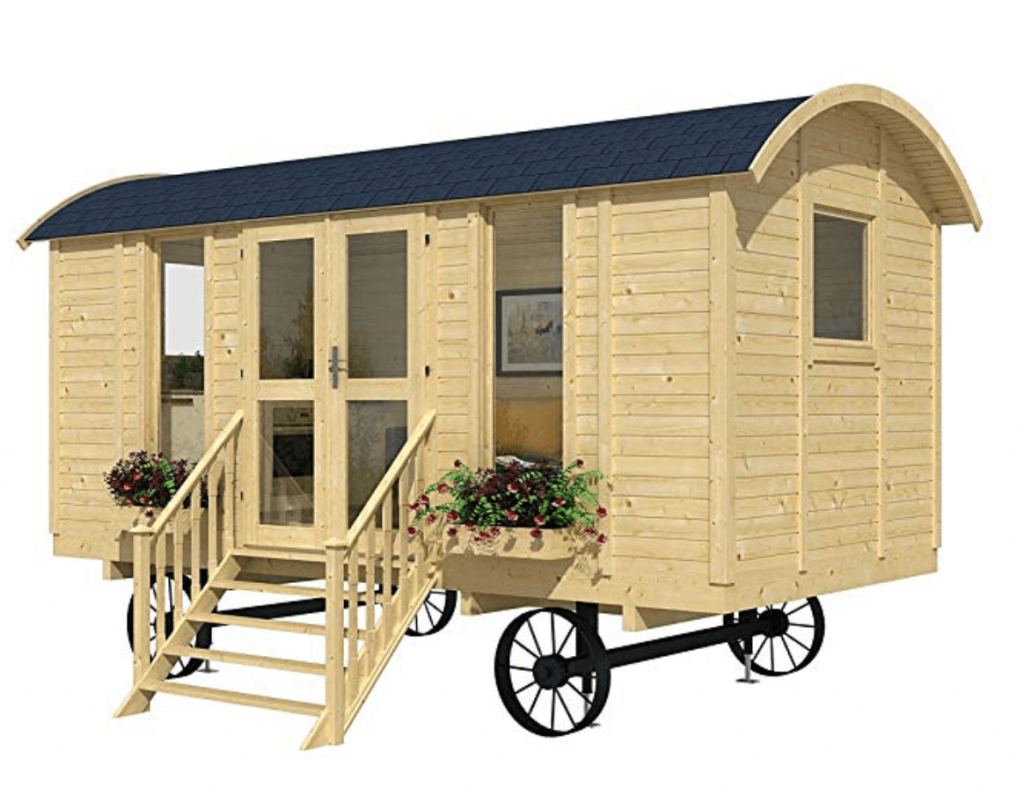 source: wixstatic.com

If you want a movable house, then what do you think about this tiny home on wheels? Known as the Allwood Mayflower, it is made from Nordic Spruce and has strong wrought iron wheels. It provides 116 square feet space, which is enough to be your yoga studio, guest house, or garden house. The front side of this house has two large windows and a dual-pane glass door, so it can even work as a sunroom.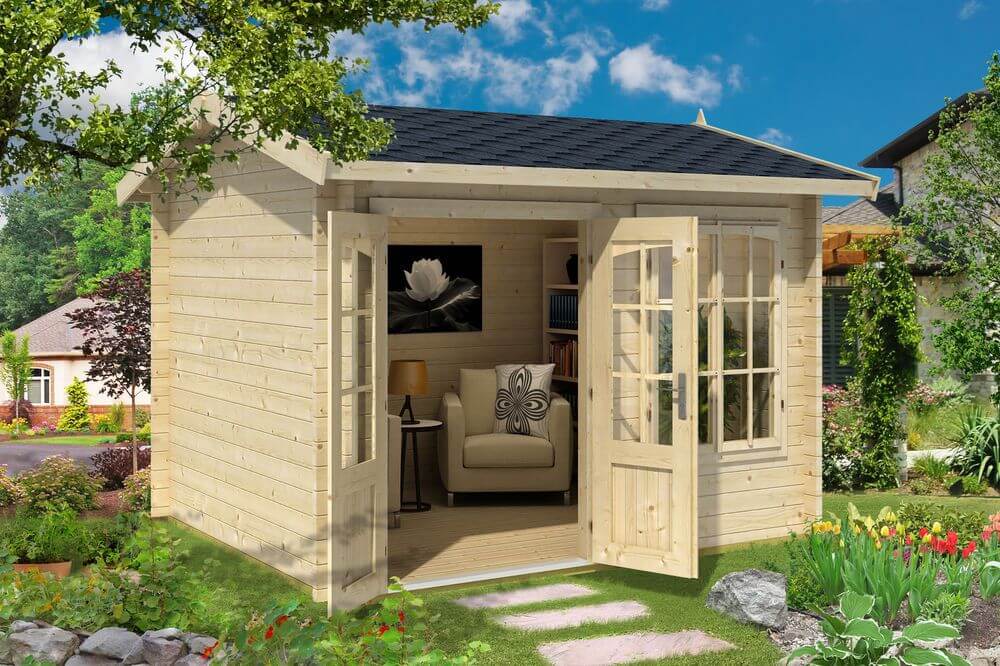 source: jacksgardenstore.com

Looking for a place of retreat or need a little space to collect your thoughts? Then Whole Wood Cabins Concord is a perfect tiny home kit for you. Comes with a really affordable price tag of $3,750; this home will be a place where you can relax and do what brings you peace of mind. 
It has a double door that opens in a single space, which is about 9.5 x 8 feet. This customized cabin kit is extremely easy to assemble and will provide the tranquility that you desire. You can make this place a book reading section, an art studio, a craft area, or a meditation room. Whatever you make this home for but one thing is sure that you'll feel refreshed and rejuvenated in here. 
Check out our other everyday products on Amazon, such as Egyptian cotton sheets, best quiet fans for bathrooms, and Smart Wi-Fi Light Switches and Plugs to make your life easy and smart.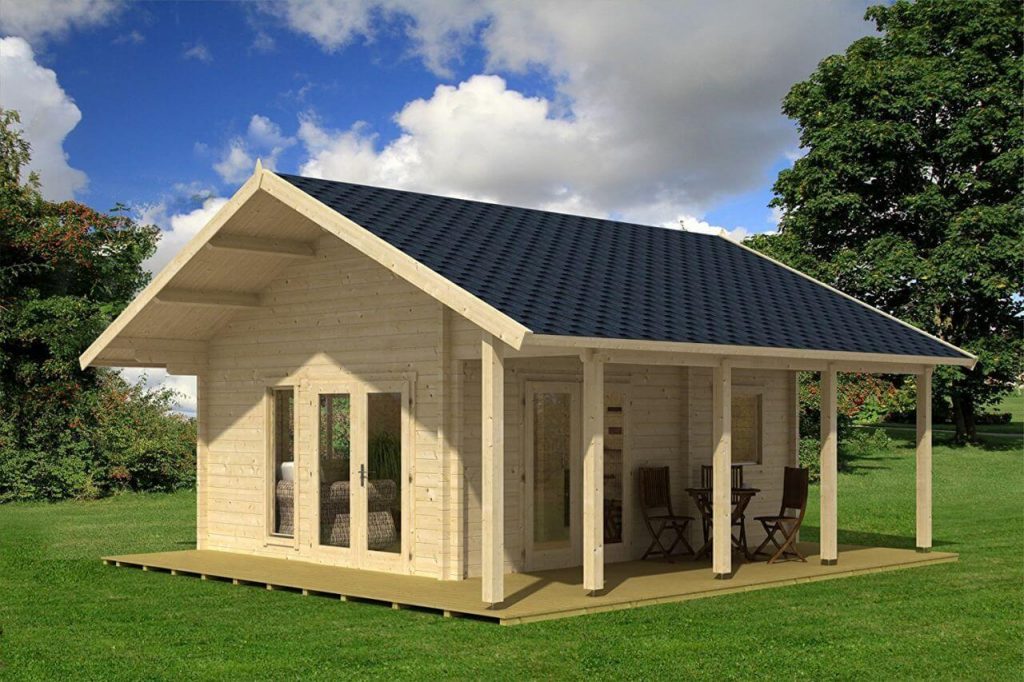 source: pinterest.com

From all the above houses, this tiny dwelling is specially built to face any harsh weather conditions. The walls of the Allwood Bella are so strong that they can endure up to 120 mph winds. If you want, you can also place a set of solar panels on the roof. Even the roof can bear up to 46 pounds of snow per square feet. Isn't it great? 
After the double door main entrance, there is a 237-square-feet main level with a kitchen, living area, and bedroom. Apart from this, there is also an additional 86 square feet space is given, which can be used as a bedroom or snug reading corner. According to the product description, it would only take two days and 16 hours to build this home completely.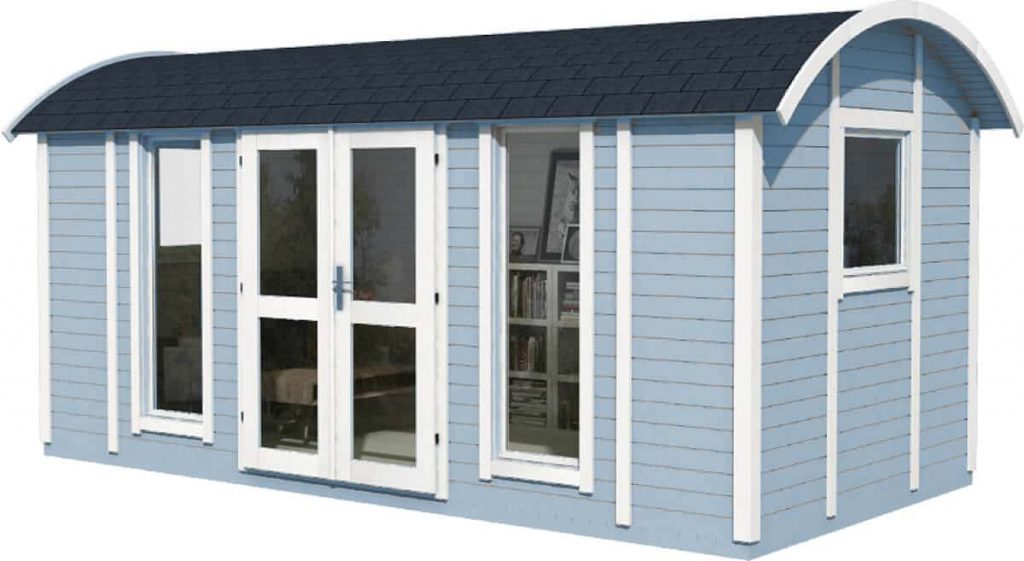 source: projectsmallhouse.com

This model is pretty similar to the model of the famous Mayflower (on wheels) cabin. In short, this is the same home kit but without the wheels, stairs, and flower boxes. It has a curved roof with sleek gray siding, this Allwood Mayflower Base comes with a 117 square feet area. 
With the french doors and two tall front windows, this house is a symbol of style. Made from solid Nordic spruce wood, this structure takes about a day to put together. You can place it either in your garden or in your backyard; it will look great anywhere.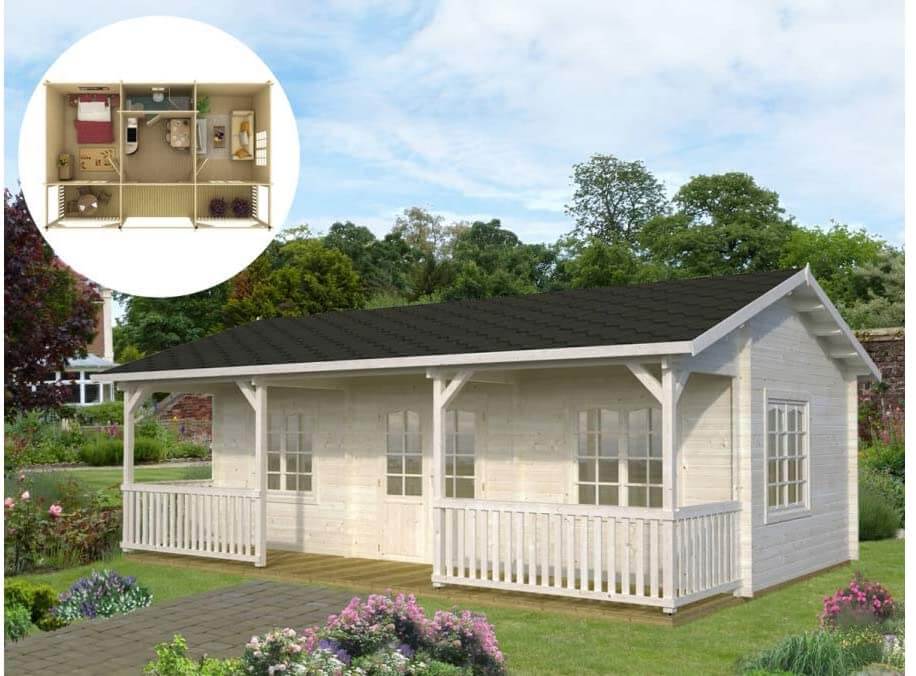 source: yahoo.com

This is the most spacious home option for you on our list. The Jackson Tiny Home is a four-room tiny home kit with a massive 275 square feet space. With a beautiful facade and a 119 square feet porch. There is also an overhanging roof with a charming cottage railing. 
The kitchen is situated at the center of the layout, with a bathroom set behind. There are also two additional rooms which can be served as a bedroom and a living room.
Note: Due to COVID many products are unavailable in some locations
Also Read: 5 Tiny House Community to Move-in for Experiencing the Best of Nature
source: crismatec.com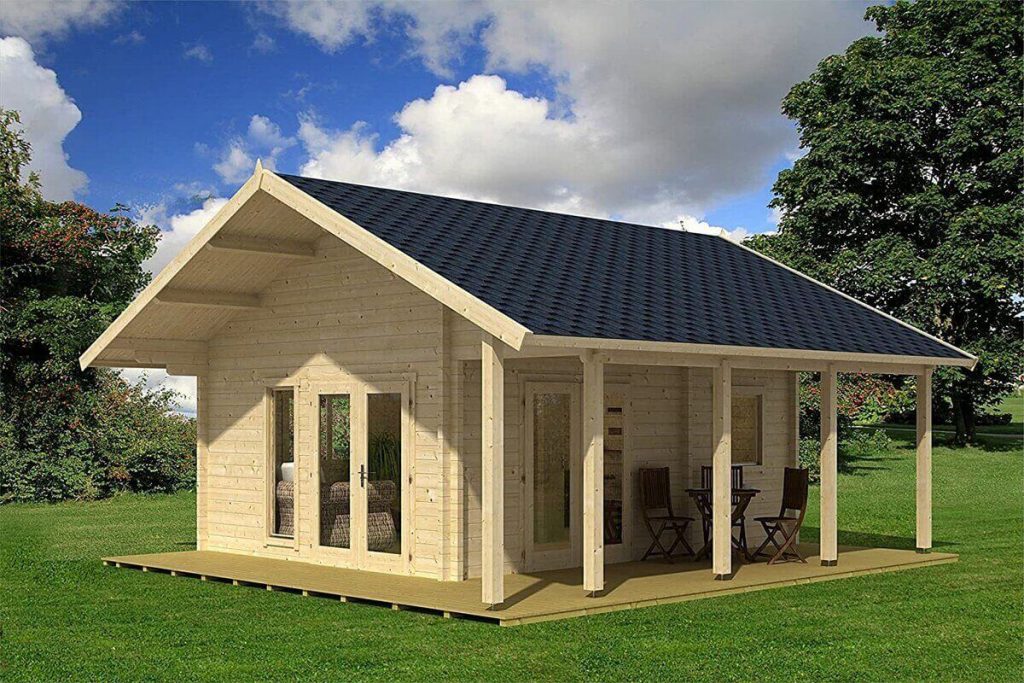 source: yimg.com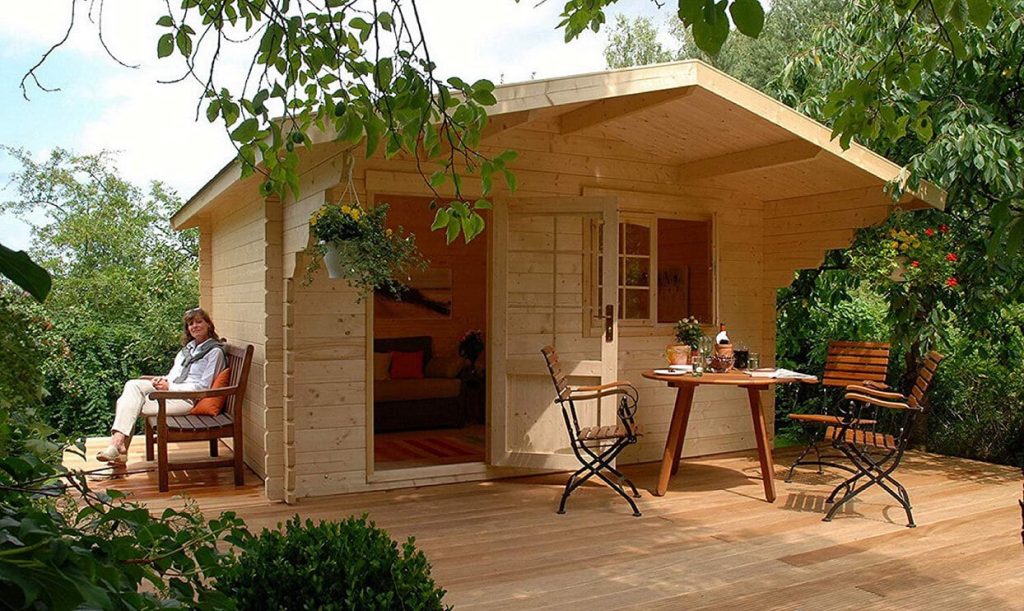 source: meredithcorp.io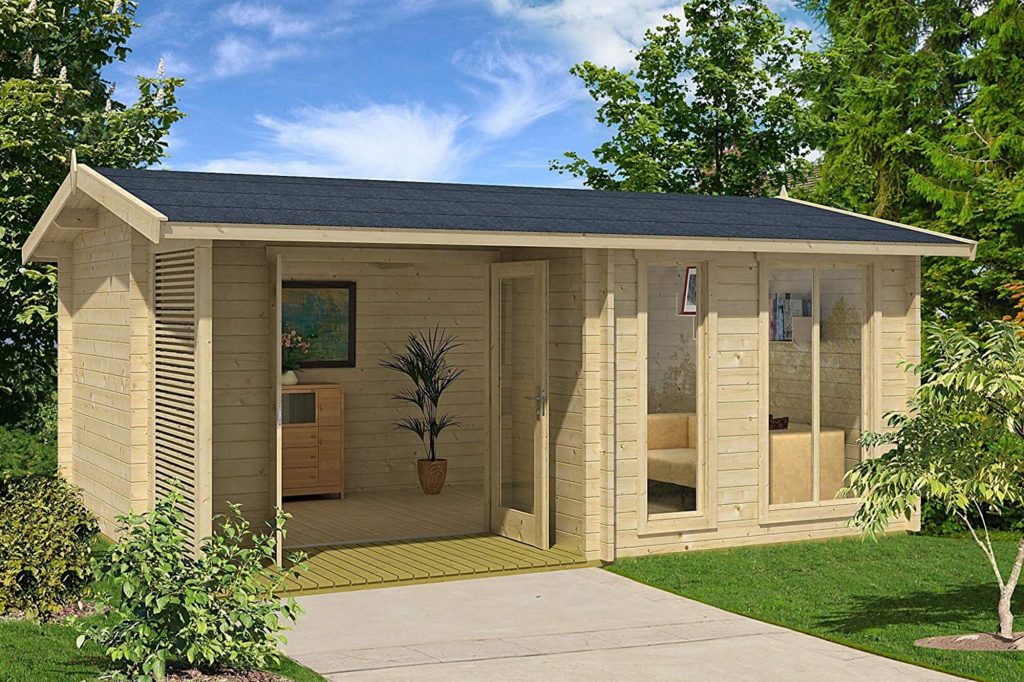 source: meredithcorp.io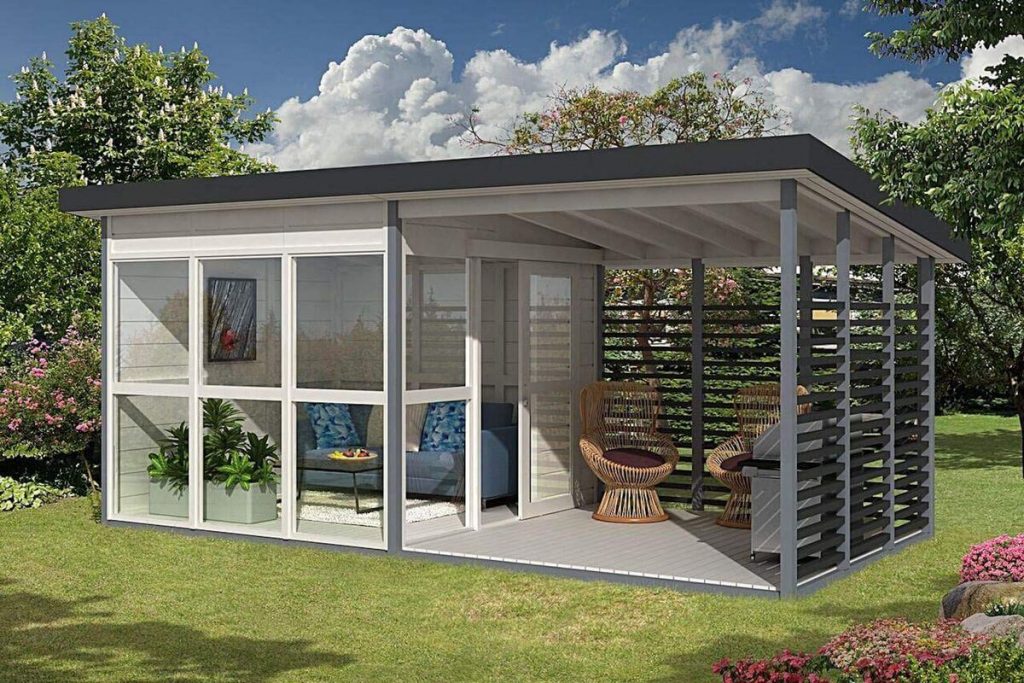 source: cdn.com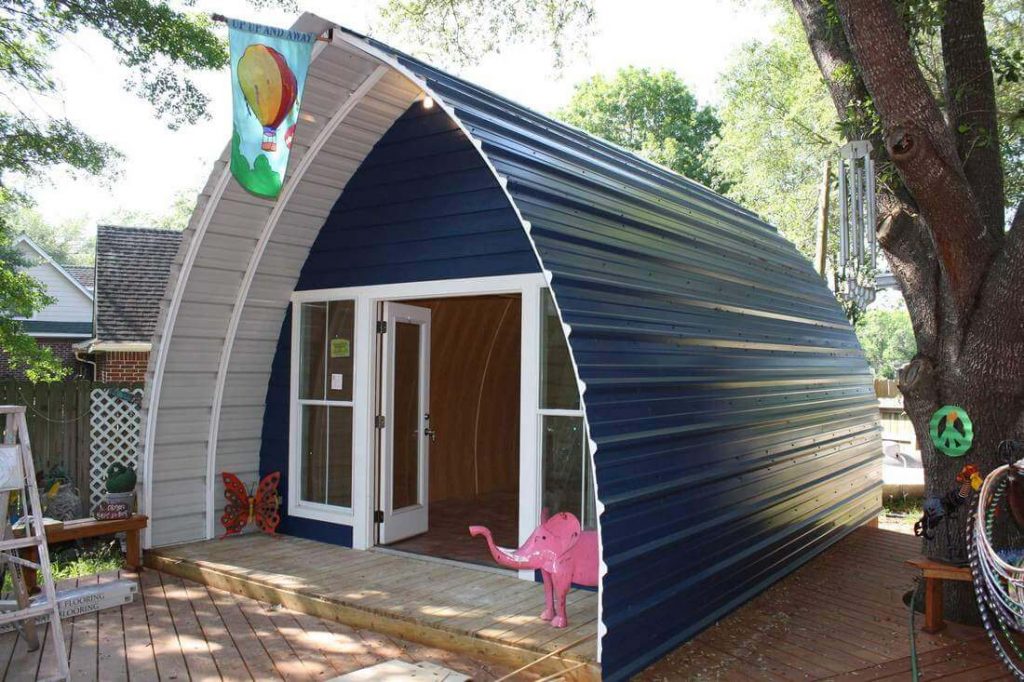 source: thespruce.com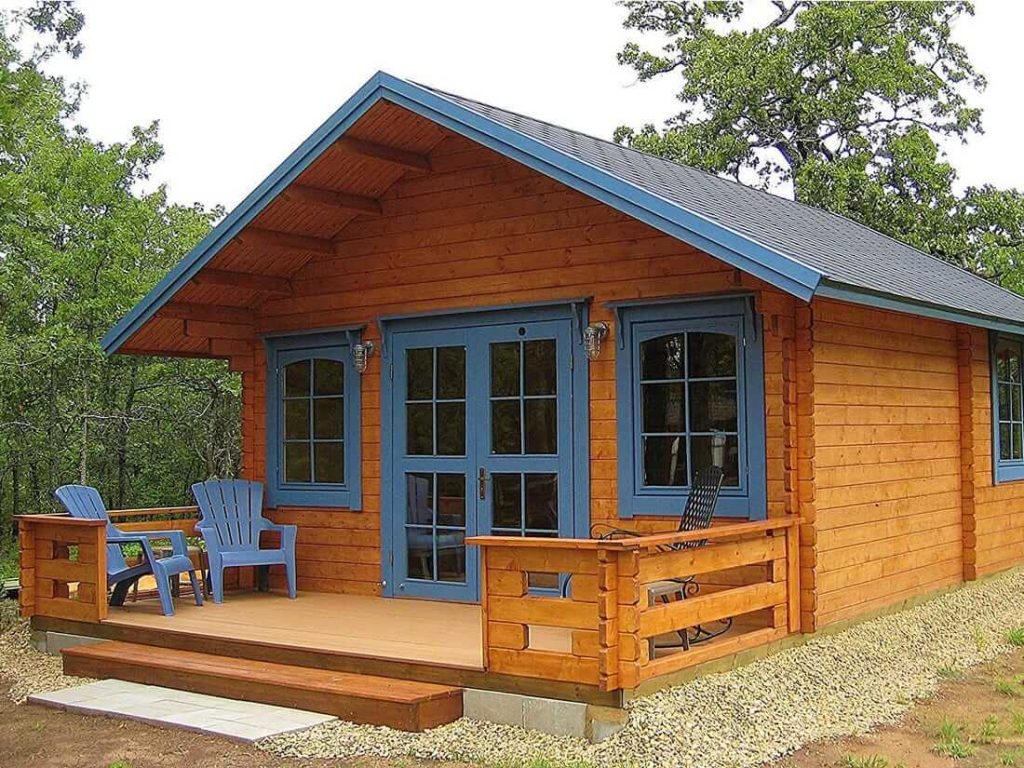 source: insider.com
The Bottom Line
So which home is your favorite? Every dwelling has some unique features and style. If you want a large dwelling, then the Jackson Tiny Home is perfect for you. For our stylish readers, the garden Allwood Mayflower Base is a good choice.  before ordering your dream tiny residence, it always better to measure the area where you want to build the home
For more architectural guidance and home improvement ideas, keep coming to Architecturesideas.