Do's and Don'ts for Landscape Lighting to Create a Beautiful Garden
Landscape lighting offers more than basic safety and functionality. If done well, landscape lights create a perfect atmosphere that improves your property's curb appeal and makes your garden feel special. You shouldn't line up your outdoor lights along walkways or point lights at shrubs and backyard trees.
While bright lights with better visibility are important, placing these lights strategically can transform and elevate your property. Below are a few do's and don'ts for landscape lighting for an aesthetic outdoor space.
Landscape Lighting Dos
1. Use LED Lights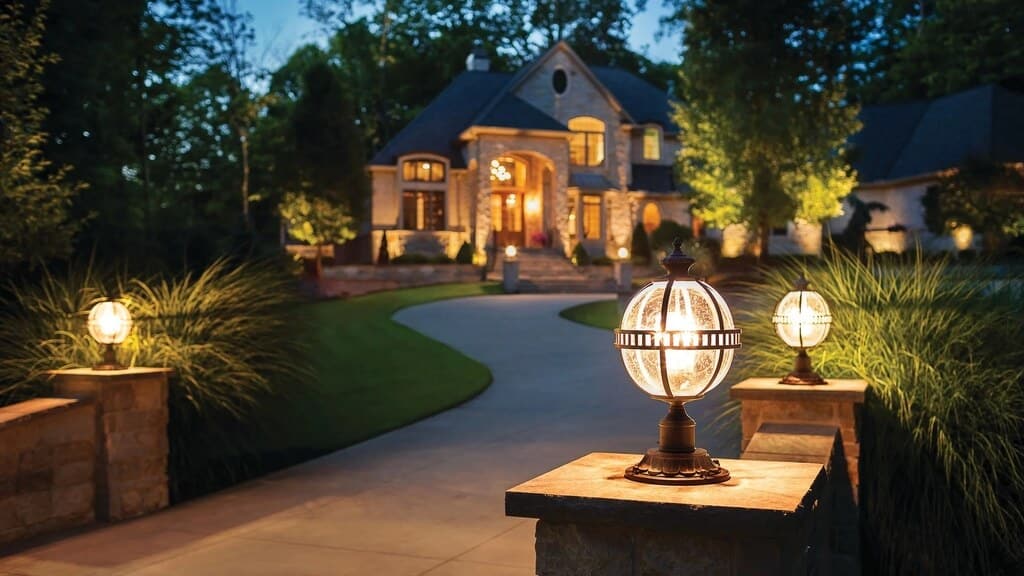 Source: lightingpros.net
Unlike before, LED outdoor lights are the current industry standard used by modern lighting designers for landscape and low voltage deck lighting. Compared to incandescent bulbs, LED lights produce less heat, making them safer.
They also consume less energy, saving energy bills and minimizing the environmental effects of your landscape lights. Modern LED lights are available in different colors, shapes, and brightness, allowing homeowners to choose their preferred option.
2. Install Multiple Light Layers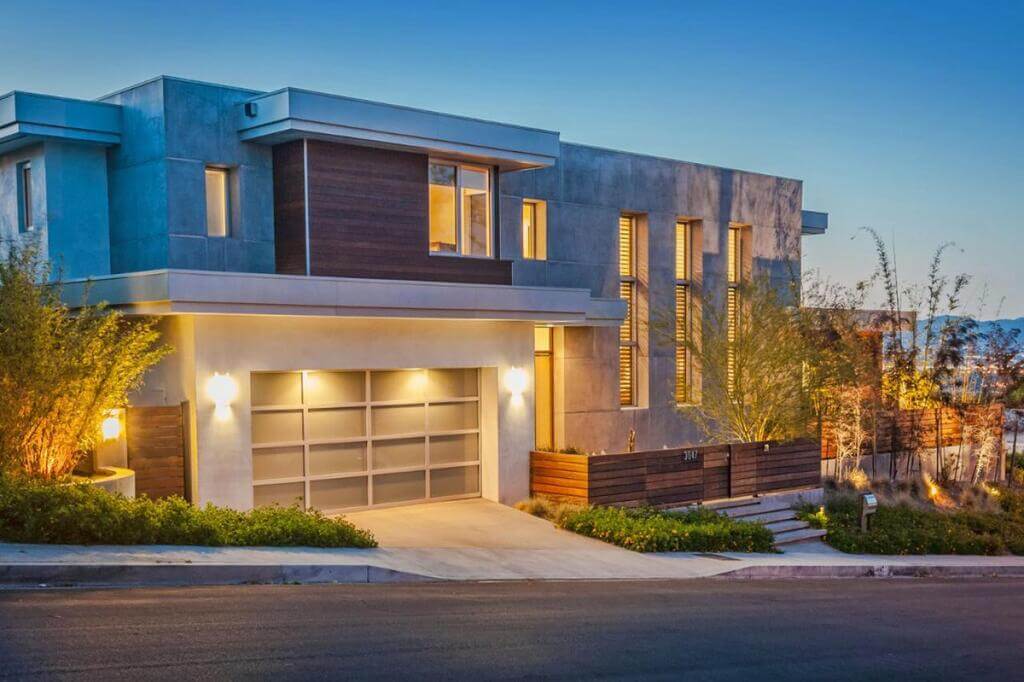 Source: sndimg.com
Outdoor lights appear better balanced when used in multiple layers. For instance, you can install spotlights at different angles to illuminate outdoor installations, such as a pillar or statue. This makes the fixture appear more sophisticated than relying on a single spotlight.
However, you shouldn't overdo the number of installations with layers. Working with an expert lighting designer can help you create a beautiful landscape that doesn't appear cluttered.
3. Use a Variety of Lighting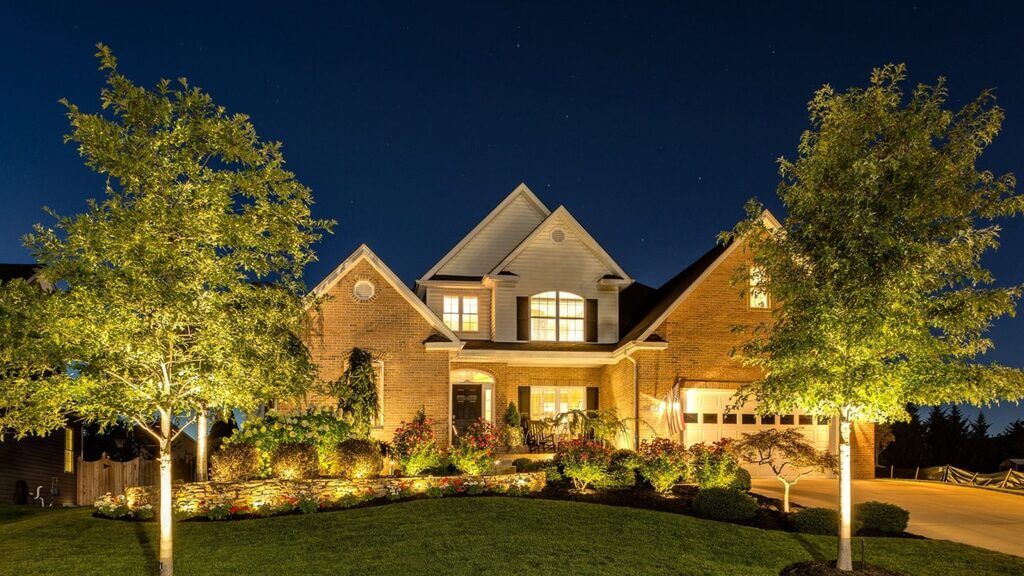 Source: moneypit.com
Using lights of the same brightness on your outdoor fixtures makes your landscape appear flat. You should vary your lighting brightness for better texture and depth. You should also vary the type of landscape lighting fixtures throughout. Instead of using one fixture, choose various fixtures, such as path lights, lanterns, recessed lights, spotlights, and wall sconces.
4. Be Creative with Outdoor Lighting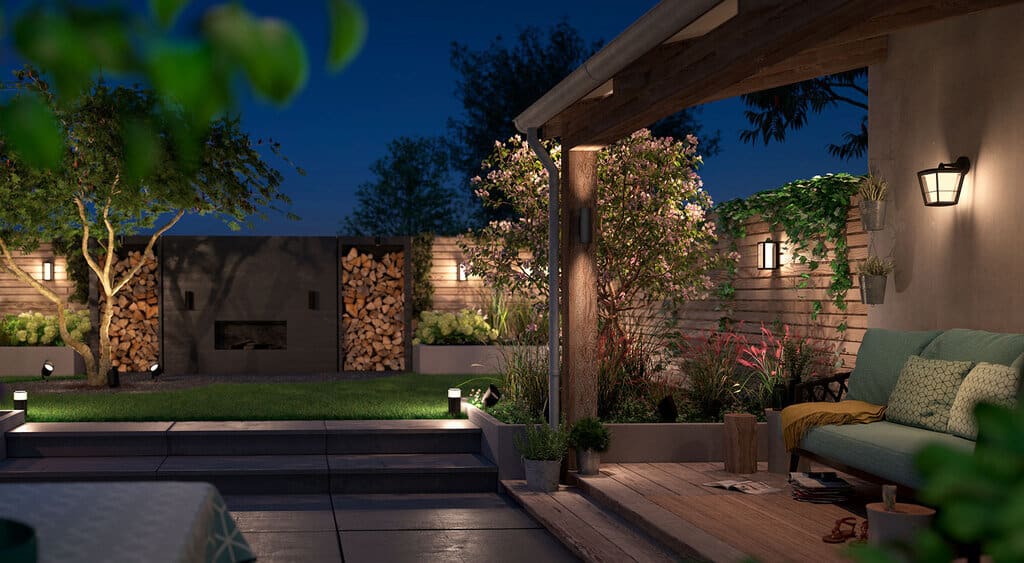 Source: signify.com
Apart from using multiple light fixtures, you should be creative with your outdoor lighting. This means combining different lighting options, such as the following:
Downlighting

– Achieved by installing outdoor lights on top of outdoor items, be it trees or other features in your backyard facing downwards. Downlights are ideal for creating a romantic ambiance in your backyard.

Uplighting

– This is the opposite of downlighting. Involves placing lights at the base of backyard features pointing up. It better accentuates various architectural elements in the backyard.

Backlighting

– This is the best way to add more drama to your

backyard space

. It is achieved by placing light bulbs behind objects. It excellently highlights plantings, water elements, and other garden features.
5. Regular Maintenance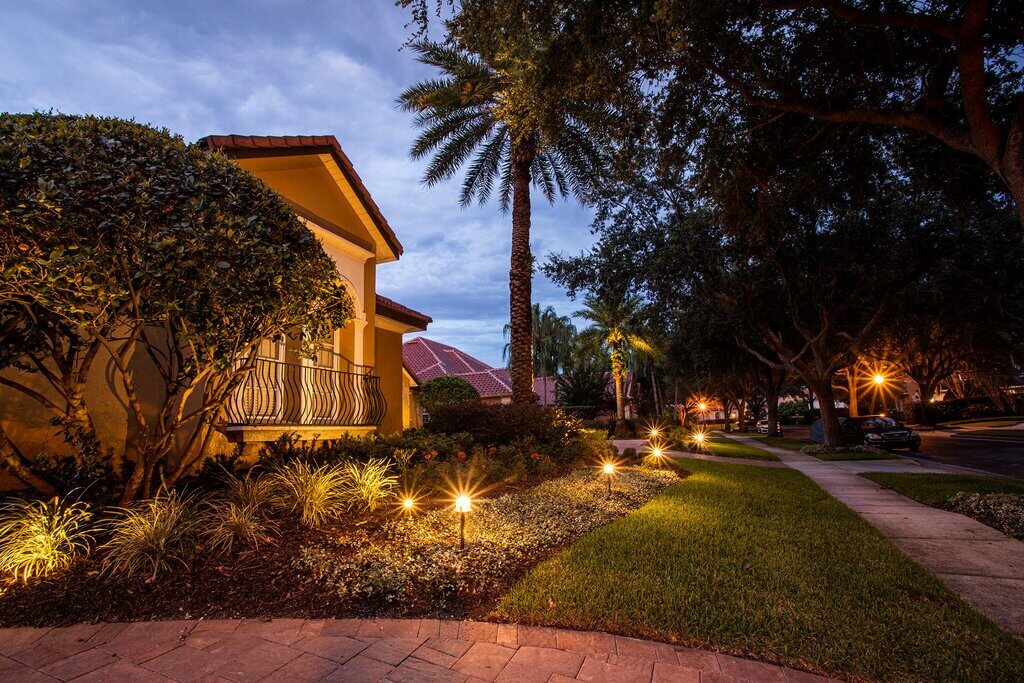 Source: groundsource.pro
Like other outdoor installations, you should maintain your landscape lights regularly. Depending on the fixtures, you should clean and replace bulbs routinely. You should also inspect electrical wiring for loose connections or damage. 
Landscape Lighting Don'ts
1. Don't Overlook Staircase Lighting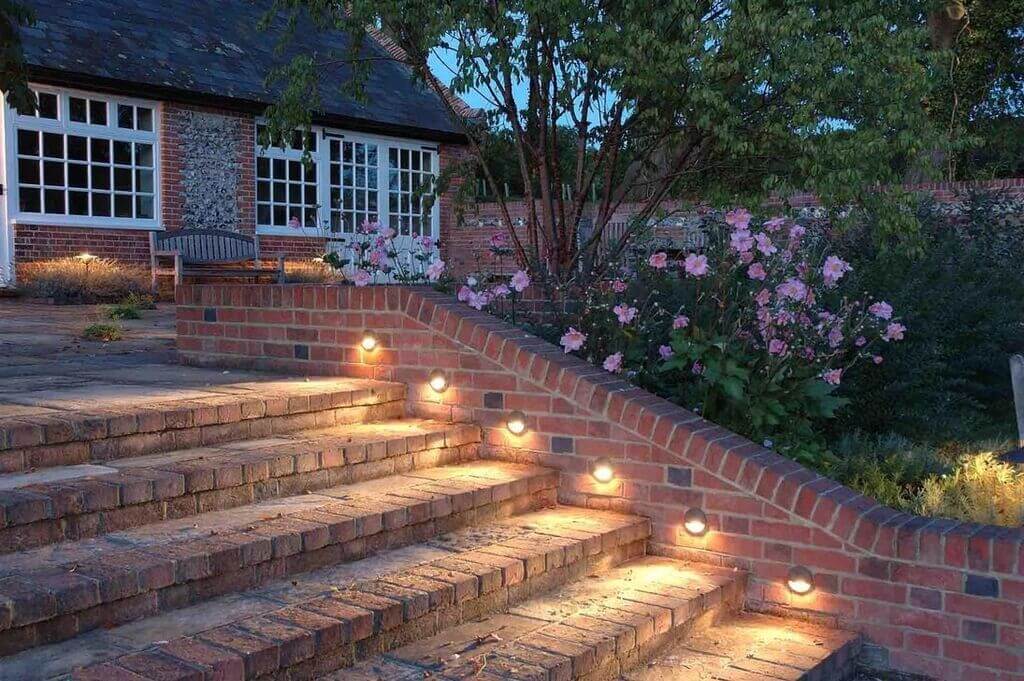 Source: pinimg.com
Most people light their staircase using the same path lights or spotlights. Doing this creates unwanted shadows and blurs the staircase. You should consider using recessed lights under each step for enhanced visibility, safety, and appearance.
2. Don't Cover Wires, Bury Them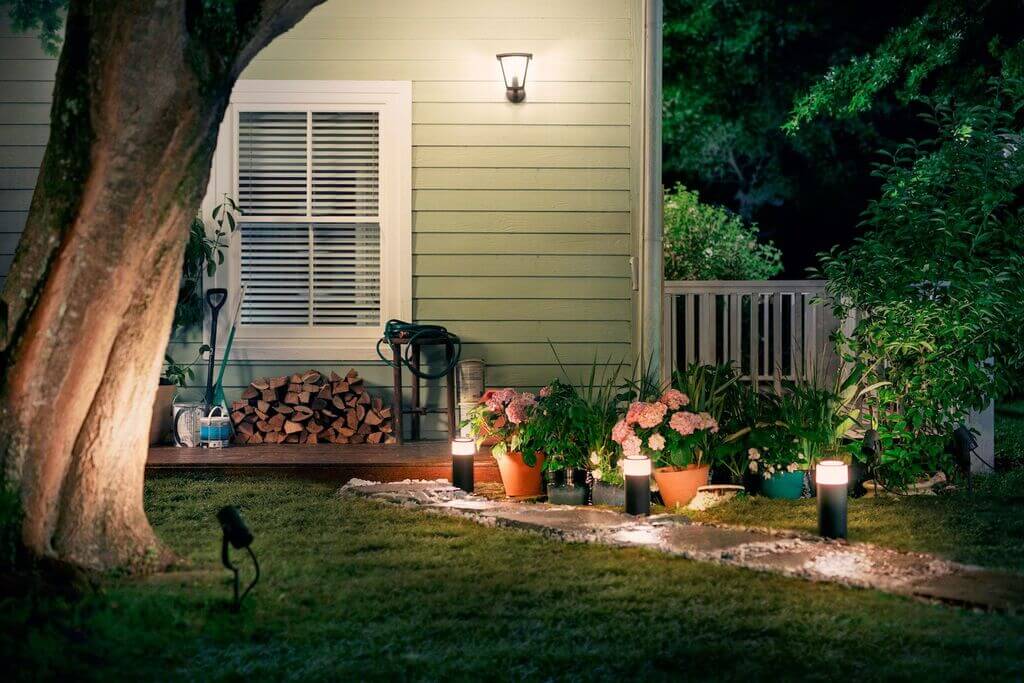 Source: moneypit.com
Most homeowners prefer covering wires and cables that supply power to outdoor lights. However, for maximum safety and to minimize the frequent replacement of fixtures, consider burying outdoor cables and wires. Covering them with mulch increases the risk of being run over when mowing or damaged by rain exposure.
3. Brighter Isn't Always Better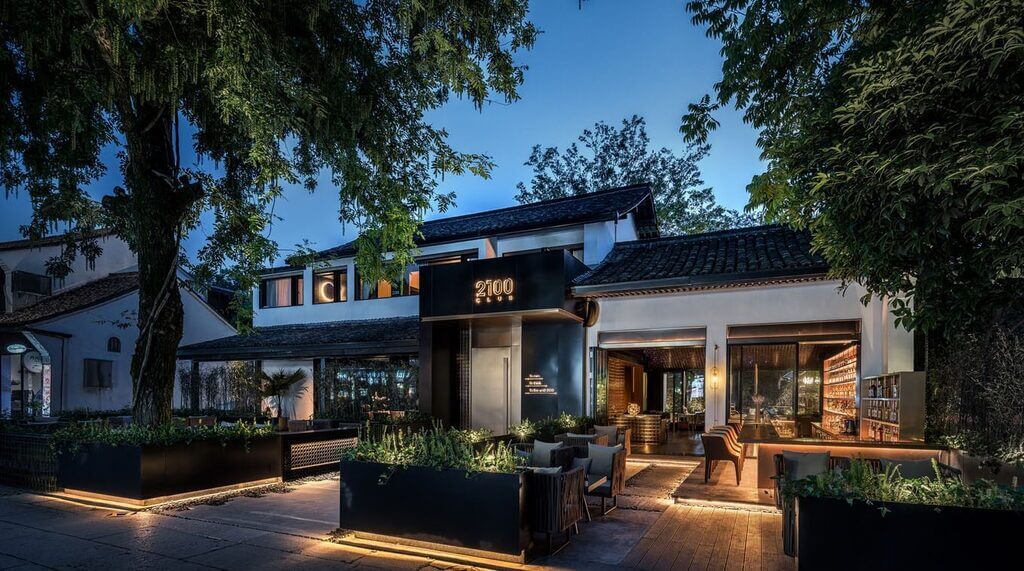 Source: jkksolutions.com
Excessively bright lights aren't the best choice for outdoor lighting. While you may consider using a few bright lights to minimize the cost, the appeal of multiple dimmer landscape lights is worth every cent. Don't shine a bright light directly into your house. Instead, create some drama by filtering it through trees, shrubs, and other outdoor features.
Also Read: 25+ Best Sloped Backyard Ideas on a Budget for 2022
4. Don't Place Lights Close to Each Other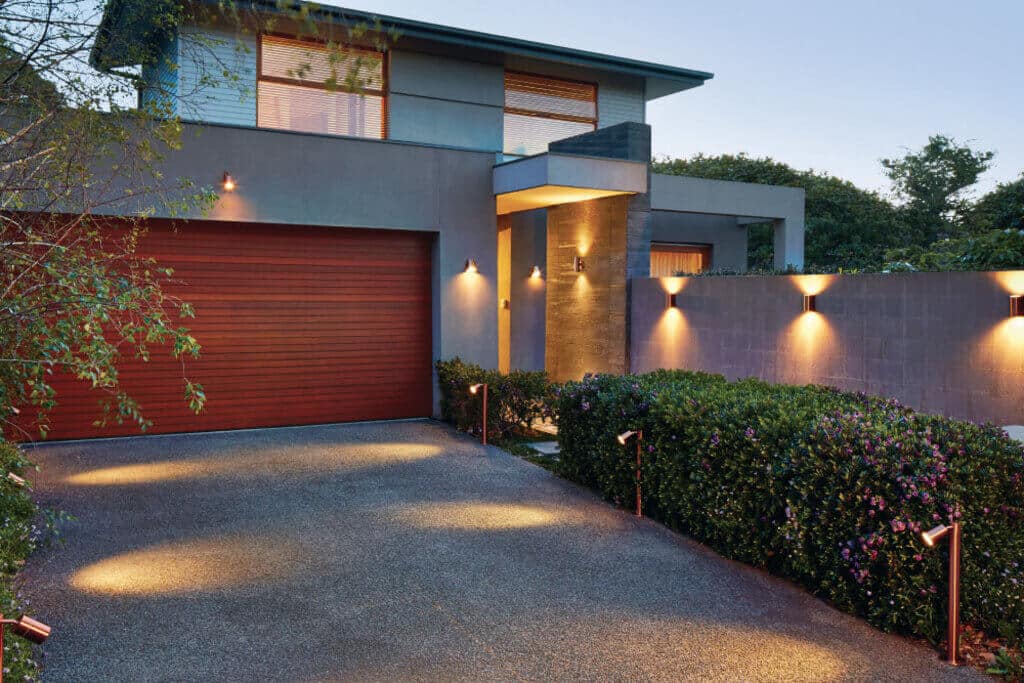 Source: handyman.net
Spacing is an important factor in designing and installing landscape lights. Through this approach, your landscape lights will be evenly spread out and look natural. Installing landscape lights close to each other creates a "pool of light," which is ineffective and unattractive.
To avoid this mistake, measure your backyard, consult a professional designer, and mark out the designated areas before installing them. Spreading out your landscape lights creates a natural ambiance. 
Endnote
Landscape lighting goes beyond focusing lights on walkways and trees. To bring out the best of your landscape lights, mind the proximity of these lights. Identifying the best distance between each light is key to success in landscape lighting. Ideally, you should space the lights distant enough to create a perfect balance across your garden instead of putting them in the same place. You should also include landscape lighting in your home maintenance checklist for longevity.