10 Decorating Hacks to Make a Room Light and Airy
Does your room look extremely tiny with the current decor? Do you wish to make a room light and airy? Well, you're at the right place. Apart from the air conditioning making your rooms cool, there is a major role played by the colors, materials, and furnishing of the room.
If you own a compact space that cannot be scaled up, you have to be extremely careful of the palette and accessories that go into that space. While extravagant or darker hues can make a space feel even smaller, a sublime path can make it look expansive.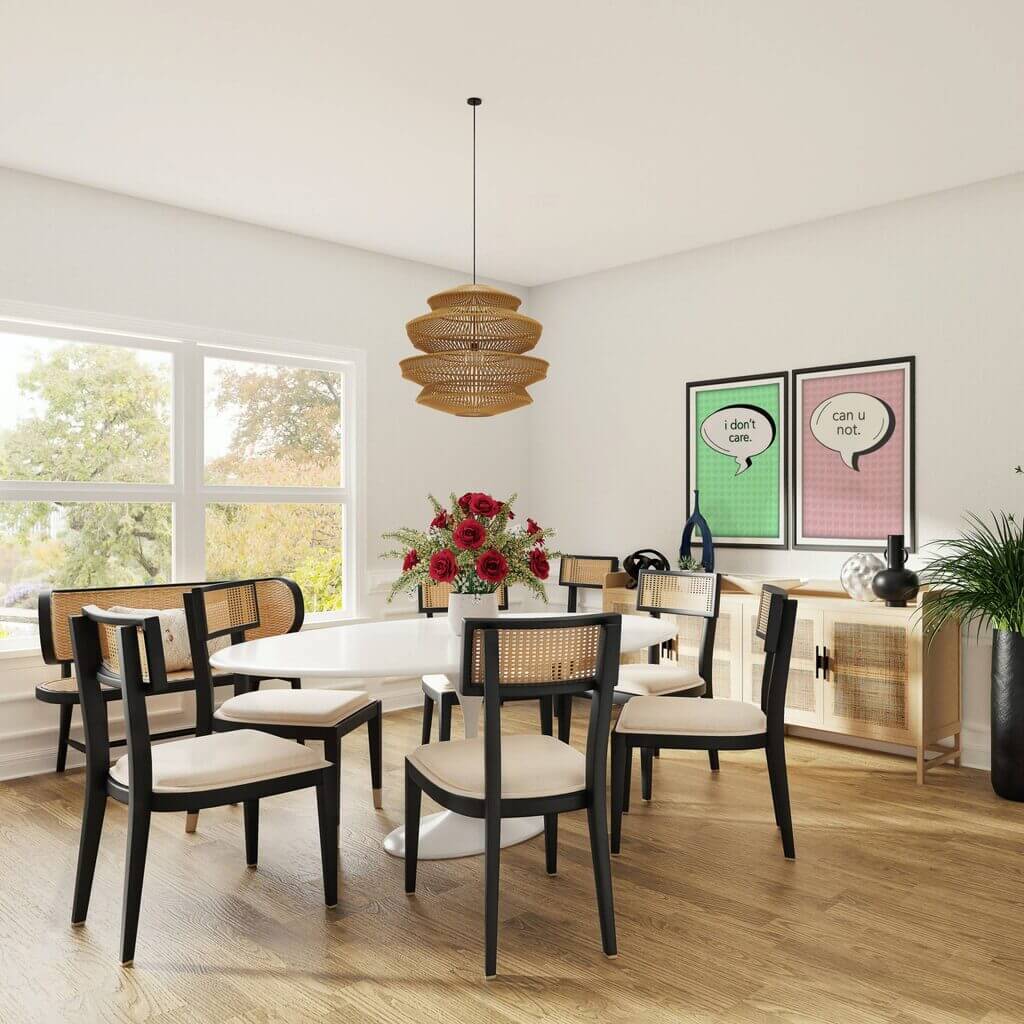 Source: wp.com
There are easy and clever tricks that can lighten up the space and make it look cool and airy. Let's take note of these to transform a drabby room into the warmest and most comforting one.
1. Mute the Colors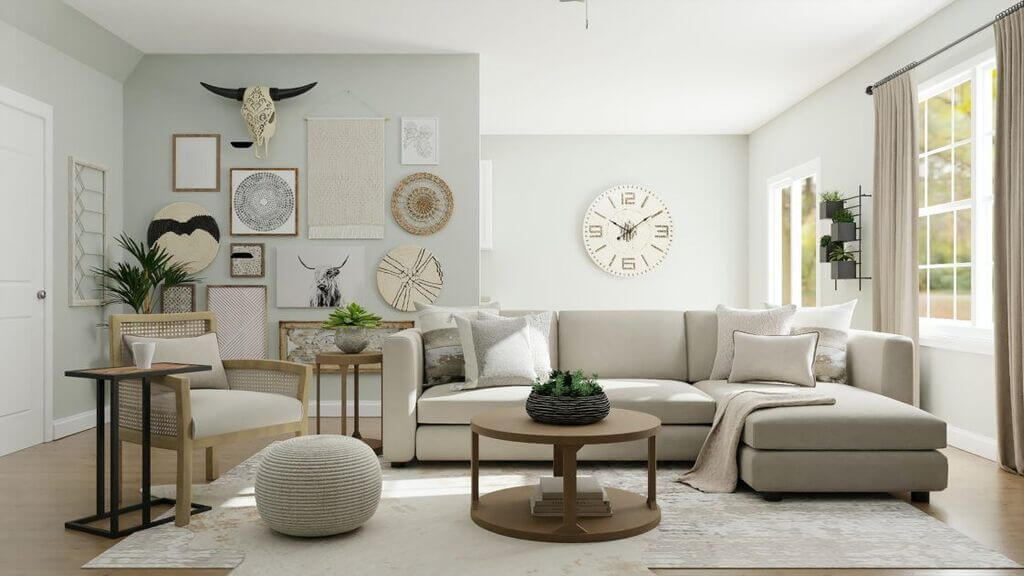 Source: pinimg.com
The most common and obvious way to make a space feel lighter is to add muted color tones. Your color palette must be composed of earthy tones for calm interiors. These shades will reflect more light and the end result will be an airy environment surrounded by pastel walls. 
2. Maintain the Temperature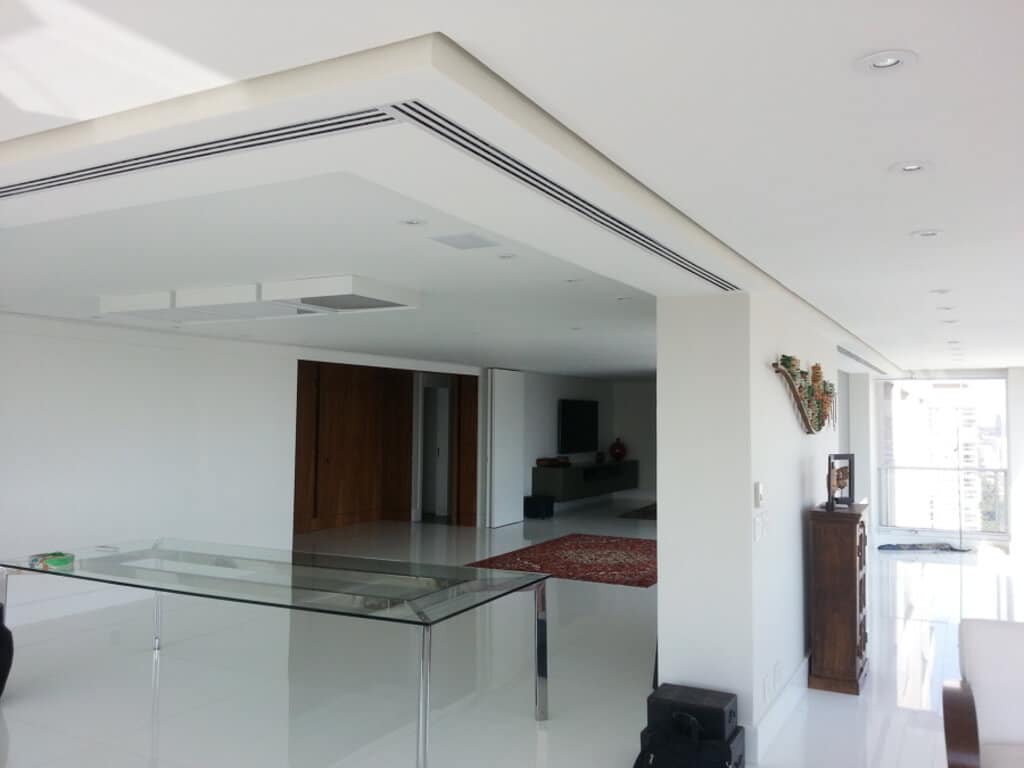 Source: habcdn.com
Other than the visual elements that make up space, temperature also plays an important role in maintaining the perfect interior atmosphere. Air conditioning gold coast can help to preserve an ambient temperature in the room. The ducted air conditioning keeps the walls clean and lets you play around with the decor on that blank canvas.
3. A Seamless Flow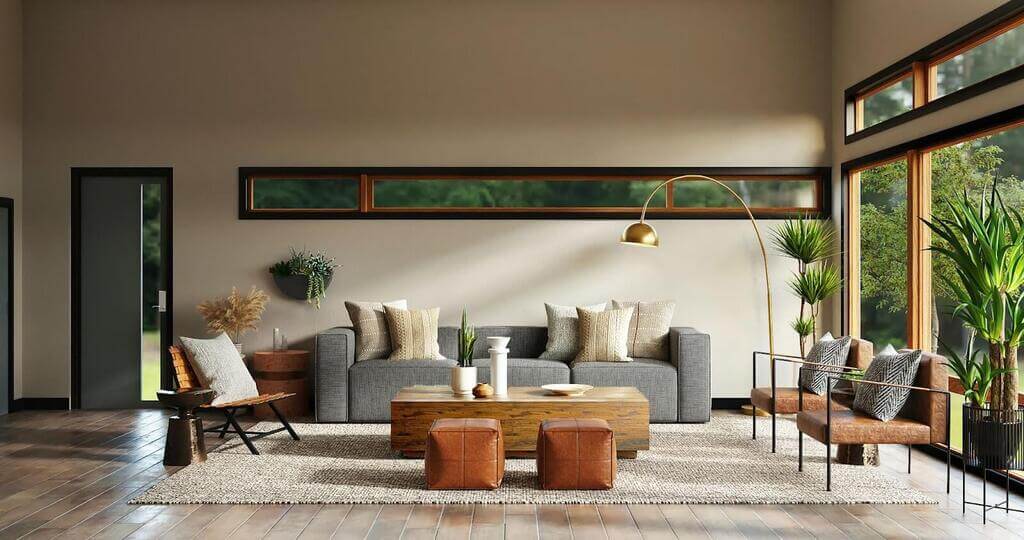 Source: firevista.com
An open layout without barriers offers an unobstructed flow, both physically and visually. This seamlessness forms an illusion of depth and adds a sense of openness and airiness to the room. If possible, form an open design by bringing the outdoors inside for a deeper connection with nature and bright space. 
4. Accent Lighting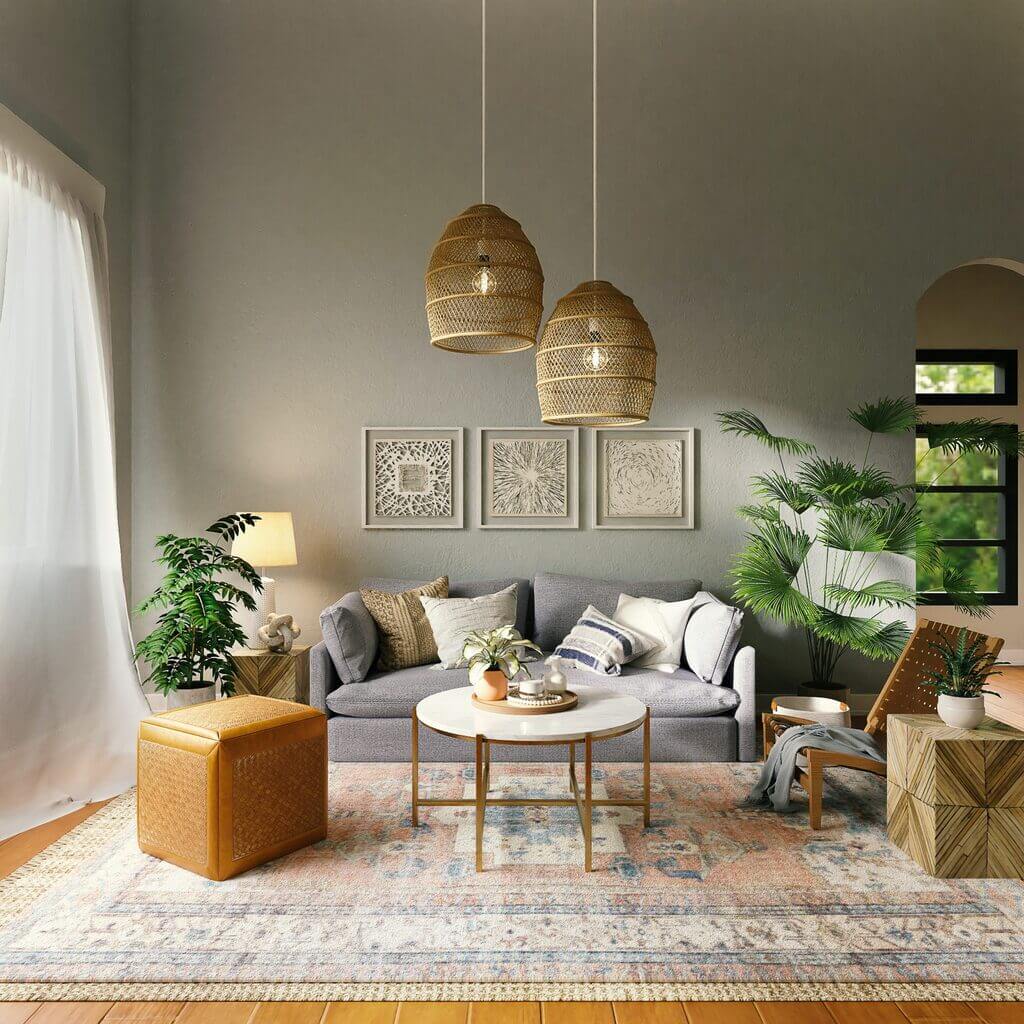 Source: raumgefluester.at
Welcome as much natural light as you can in a compact room. It will brighten it up and make the space more lively. Along with sunlight, artificial accent lighting is just as important. Arrange the lighting in different locations to maximize the functionality and create a fun vibe in the space. Eyes will be guided towards different edges with more lighting illuminating the space. 
5. Control the Patterns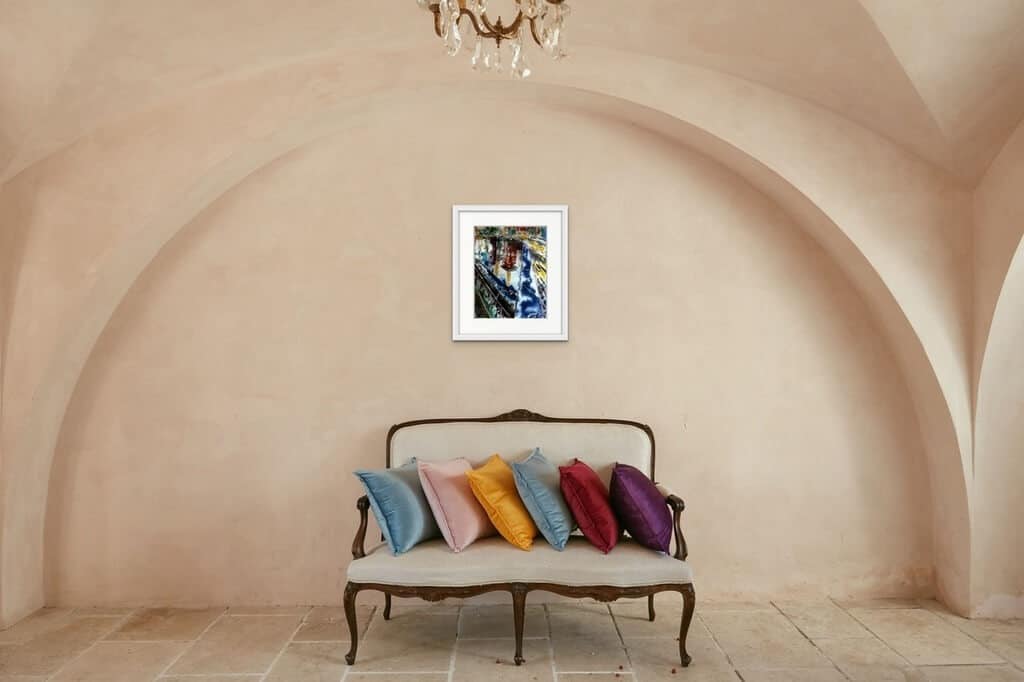 Source: cathyreadart.com
Experimentation with too many patterns can overwhelm the room. Restrict yourself to a single pattern, however, there's no limit on adding different textures in the room. Opt for complementary hues and textures to create a smooth flow in the space. 
6. Soft But Loud Art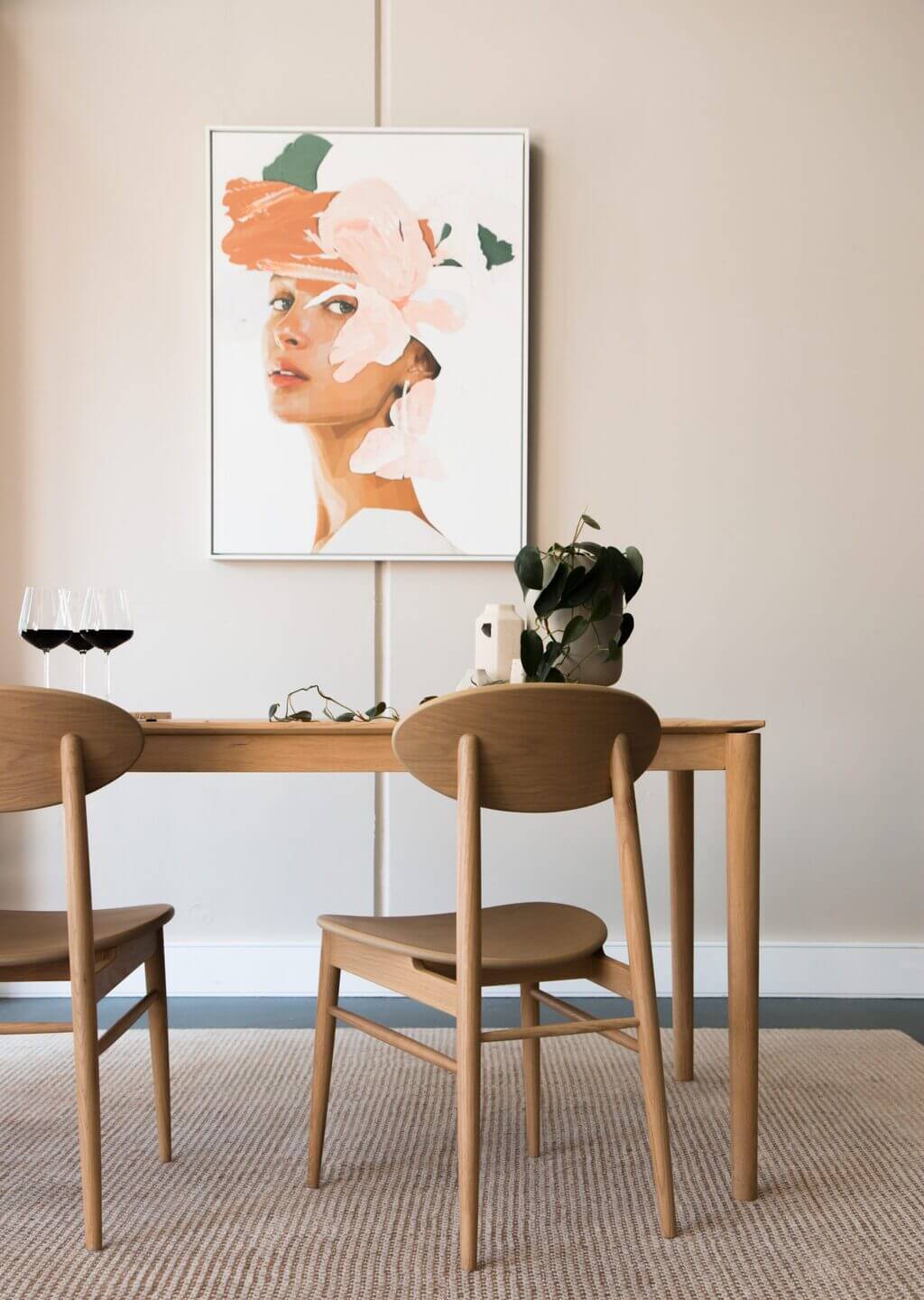 Source: wp.com
Rather than going overboard with accessories, take the route of minimalism. Place your favorite artwork under the accent light to offer a contemporary vibe in the room. It could either be a dramatic piece contrasted against light walls or a subtle black and white painting. 
7. Eye-Catchy Statement Piece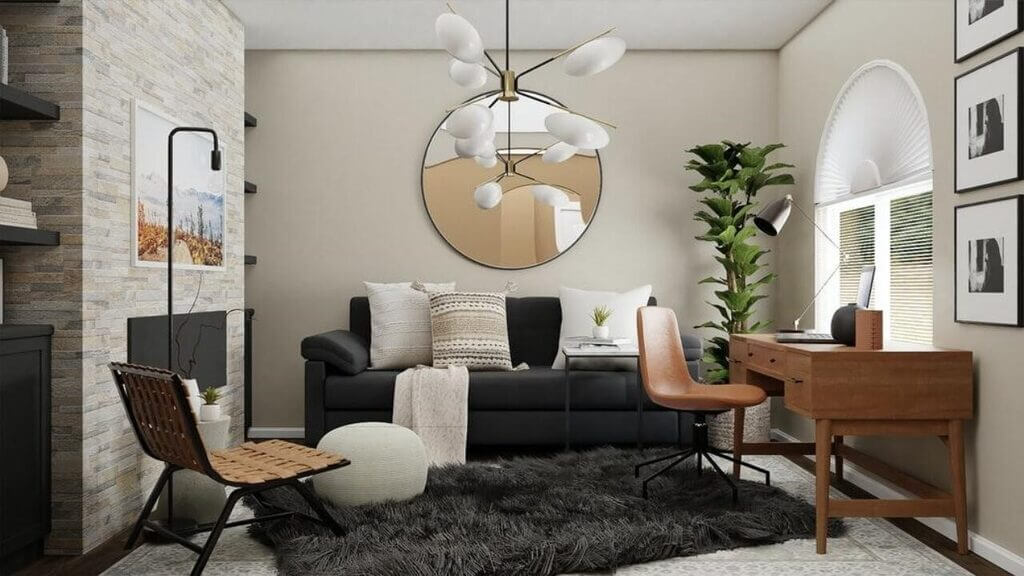 Source: dreamlandsdesign.com
With everything kept sublime, add one unique statement piece in the room acting as the focal point. This could be fancy lighting, a feature chair, or work from your favorite artist. Place it at a position that draws all the eyes towards itself first. The first glimpse of the statement piece will form an illusion to make the rest of the room feel more open and spacious. 
8. The Angled Furniture Layout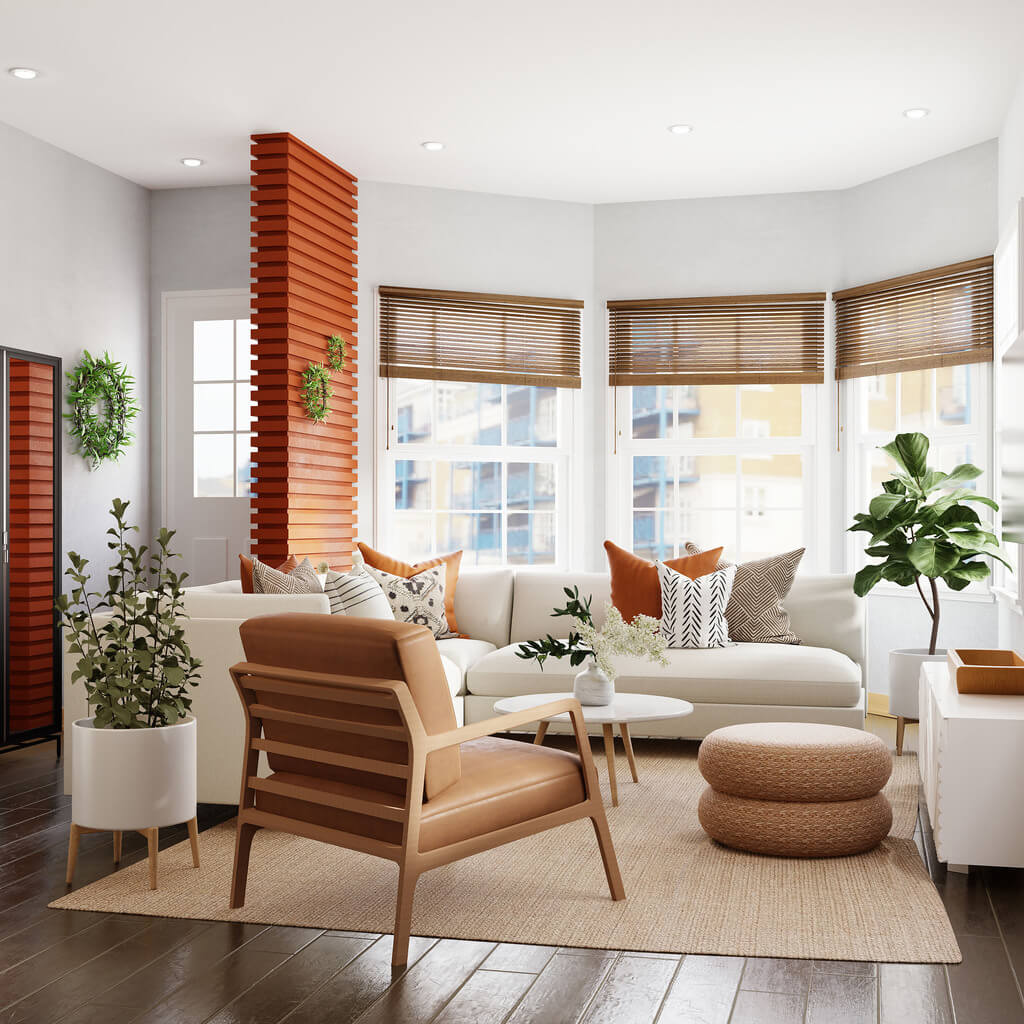 Source: ncp.ac.jp
Furniture is the main feature in any room and the correct layout is vital as it can either make or break a space. Experiment with different angles and stick to the layout that doesn't occupy much room. The placement of furnishing items must open up the space and make a room look spacious.
9. The Floating Elements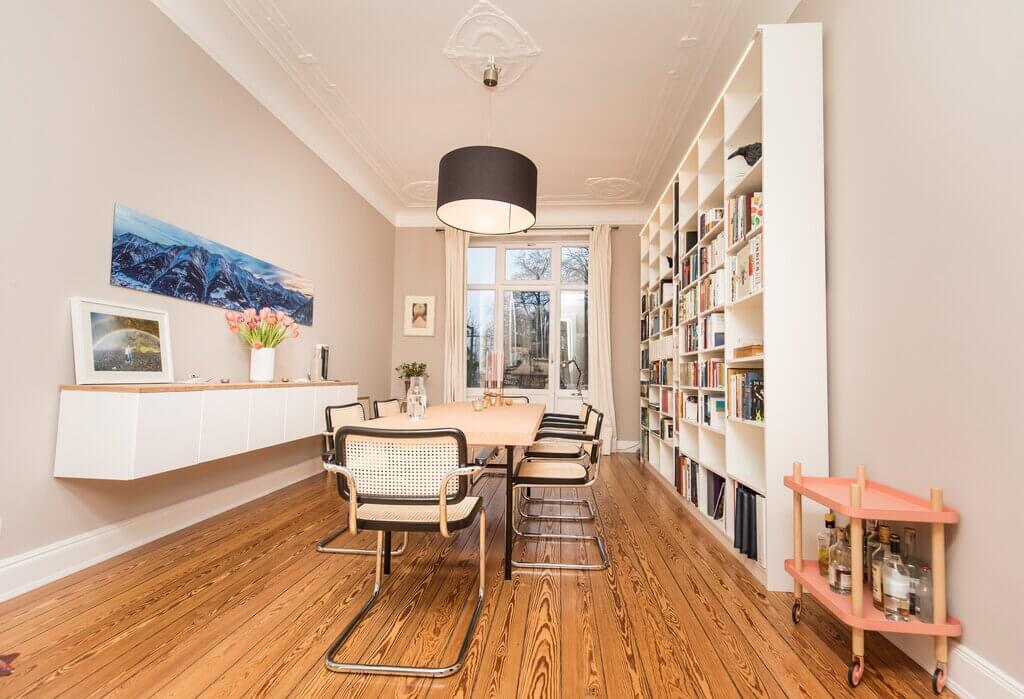 Source: twimg.com
With breakthroughs in the design industry, floating furnishings have been made possible. Translucent sofa legs, chairs make it appear floating and this, in turn, imparts clean aesthetics to the space and makes it feel wider. Other than the see-through approach, place your furniture at a distance from the walls to form an illusion of the room being larger. 
10. Say No to Mess!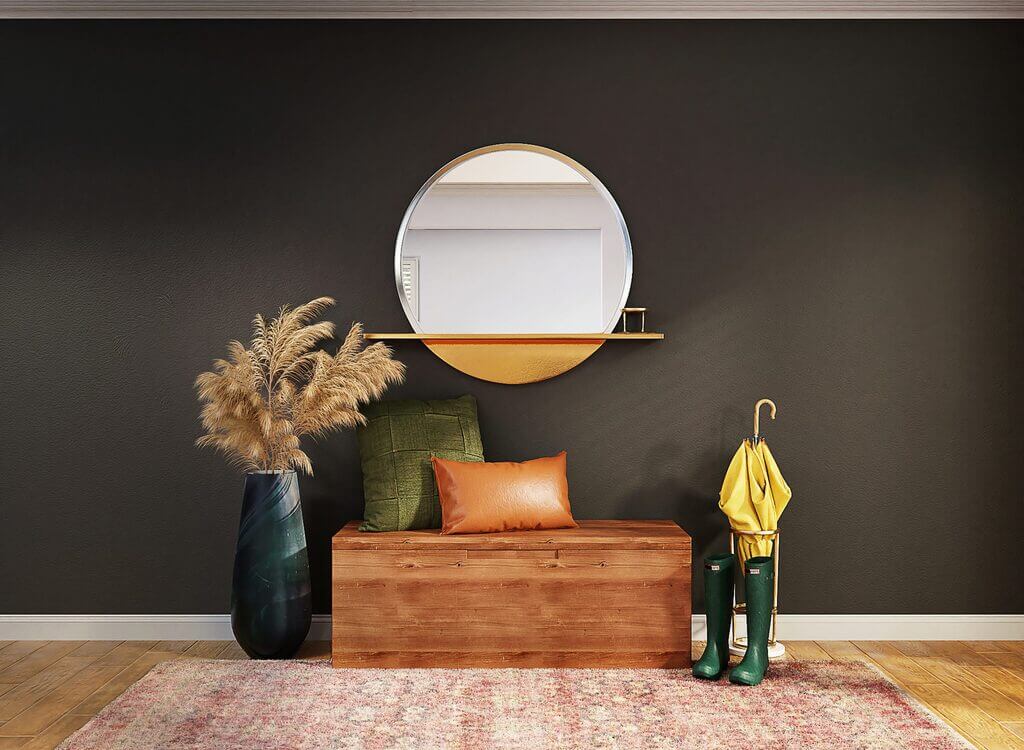 Source: usefuldiyprojects.com
Do you know what makes a space look crampy? It's the extra mess and items that make a space look cluttered. Bid a farewell to all those extras and keep what's essential. Go for a simplistic design approach and avoid being too flashy with the open shelves. The end goal is to keep it minimal, neat, and subtle. 
Also Read: 10 Scandinavian Living Room Designs That Can Accentuate Your Modern Home
Light and Bright!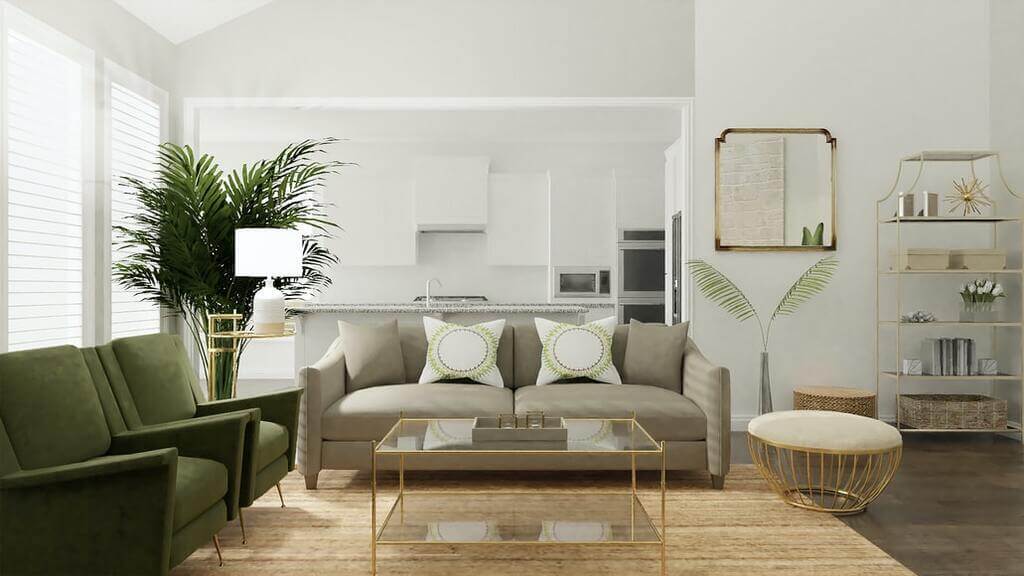 Source: unsplash.com
The task of creating a visual illusion of a space being large isn't that challenging. It takes a thoughtful approach and little additions of elements to fulfill the desired goal. Stay away from the fussiness of a compact space and take a clutter-free approach to add a personality to your room. Pick up your tools and make your room larger without taking down any walls!
Take a look at Air Conditioning Gold Coast, for a hassle-free and long-term solution to keep your home light and airy.