Walls are an integral part of home decor and they are either a make or break that defines your space. They help in identifying the mood and tone of a space which correlates to the captivity that will take place in it. Therefore, walls are one of the core elements when it comes to home decor. Wall texture are ornamentation on the regular walls that can be used to add charm and character to the space. There are various trends for the interior walls with the wall colors to add brightness to the spaces, but the right textured drywall delivers a unique personality and comes with styling options for aesthetic enhancements.
Apart from the beautification of interior spaces, wall textures can also be used to conceal architectural defects like cracks and other imperfections. The introduction of textures in a space is an effective tool for livening up rooms that are otherwise left flat with a splash of colors on the wall.
There is a wide range of variety when it comes to wall texture types, this article explores the various wall textures and their applicability.
Types of Wall Texture
This list explores various wall textures types that are apt for DIY remodel and will leave a statement with minimal effort.
1. Orange Peel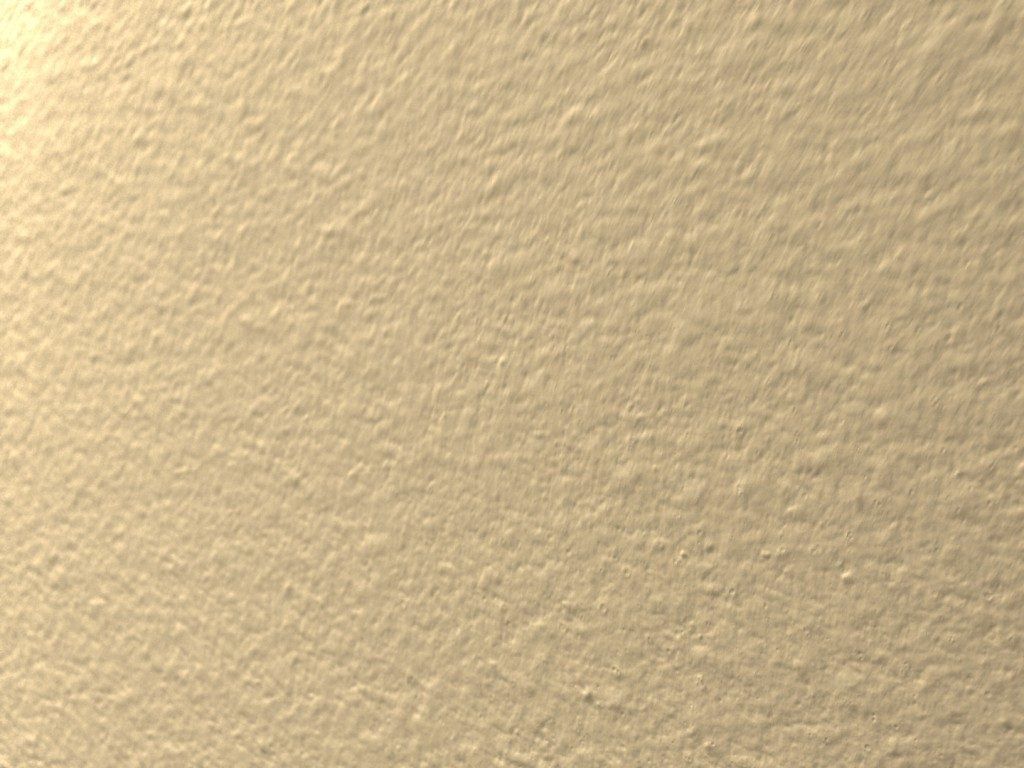 The Orange Peel technique is one of the most commonly used wall texture types. This styling option enhances the beauty of drywall with orange rind patterns. It is an easy to apply texture that gives a texture similar to that of an orange or any other citrus fruit.
This texture needs to be sprayed with a dedicated tool. Initial priming is done to provide a proper surface to work on. The drywall compound mix requires a balanced consistency that resembles pancake batter.
It is advisable to start texturing with small splatters and create patterns using heavy splatters once you're confident enough to go ahead.
Orange peel wall texture is ideal for bedroom, office space, study, or gaming room, and gives a simple and classic feeling to the space.
2. Spray Sand Wall Texture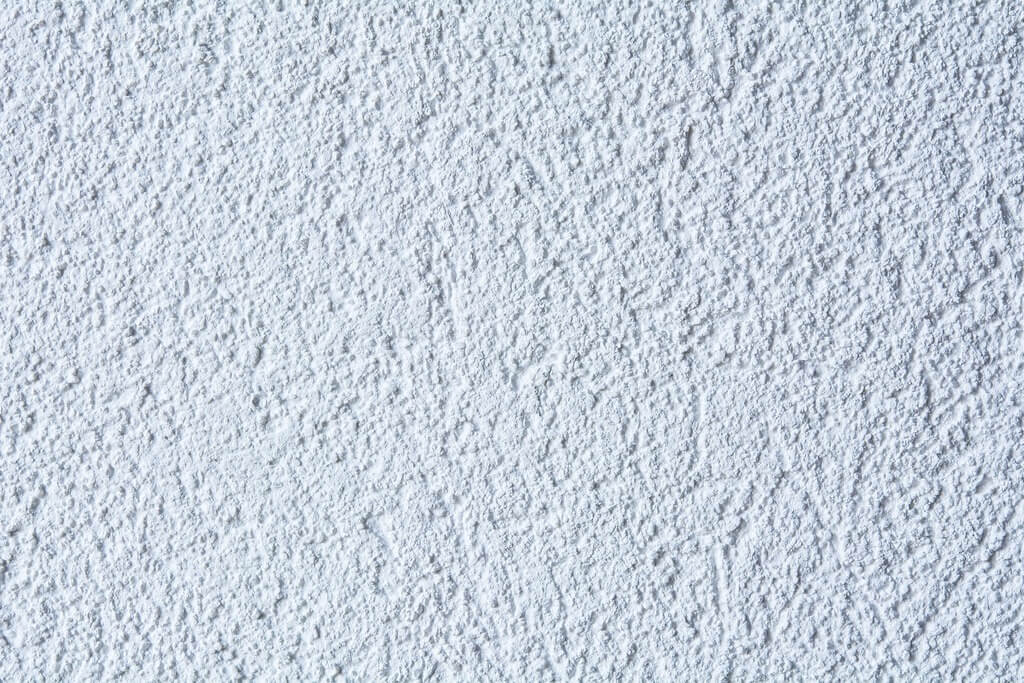 Spray Sand wall texture resembles the orange peel texture, where it is different in the means of application and is a texture without the distinct cracking. In this method, the materials and method are different and the choice between the orange peel and spray sand comes down to one's interest and preference of the application method.
This texture can be achieved by mixing a bag of sand with water or primer which is left overnight to give time for the sand to settle below. The next day, the mixture is applied on the wall with a spray gun and a trowel is used for creating textures till it reaches a stucco-like wall finish. This is a slow method that takes a lot of patience and time for the application process, but once it's done, the result achieved is durable and has a consistent surface.
3. Spanish Lace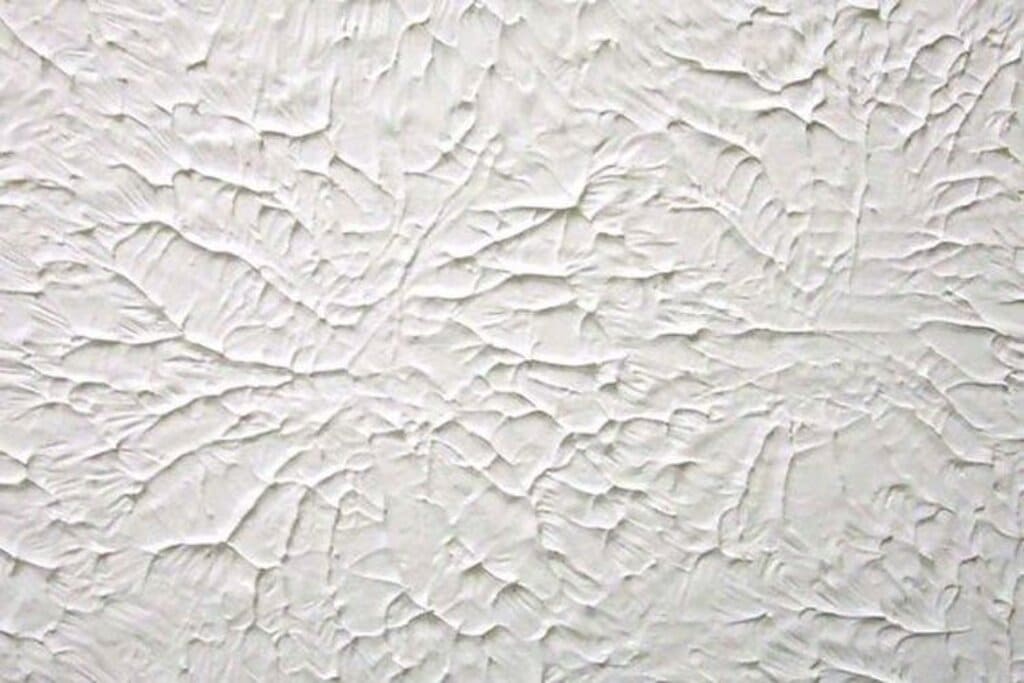 This classy texture is somewhat similar to stomp knockdown but is challenging to create. This texture is mostly used to conceal the defects like blemishes, cracks, and various other architectural imperfections.
The drywall mud or plaster, taken in the same consistency as with the slap brush technique, is applied with a roller or spray gun. While the mud is wet, a knife is used to carve and create a repeating pattern of intricate motifs which resemble a lacy Spanish mantilla. The texture is then painted over with a colour of choice, and the same princess is repeated once the layer is dry.
This is one of the most minutely detailed and ornamental textures that leaves an elegant appearance to the interiors.
4. Rosebud Wall Textures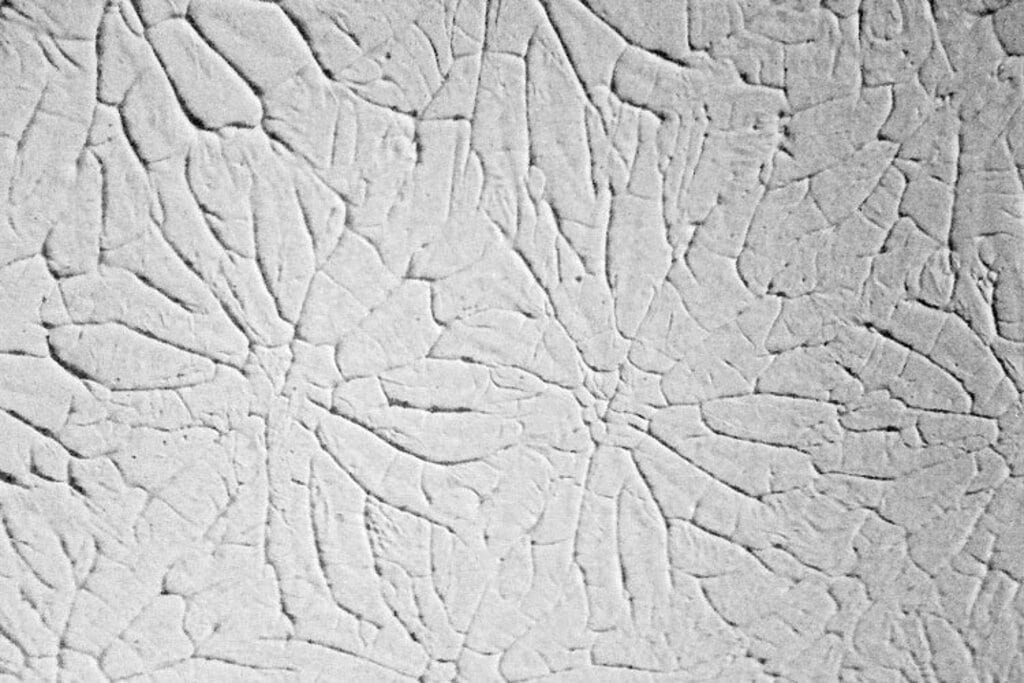 Rosebud wall texture matches the principle used in the slap brush technique. This style creates a clear and distinct floral pattern which is a perfect choice for a sunroom that looks into natural landscaping or in a romantic bedroom.
A texture drywall compound is mixed with liquid to a diluted consistency and applied to one section at a time. A round stippling brush is dredged in the texture drywall compound and deliberately slapped against the wall to form a floral texture of rose blossoms.
This style is another option to conceal the flaws in the walls with artistic and aesthetic skills.
5. Comb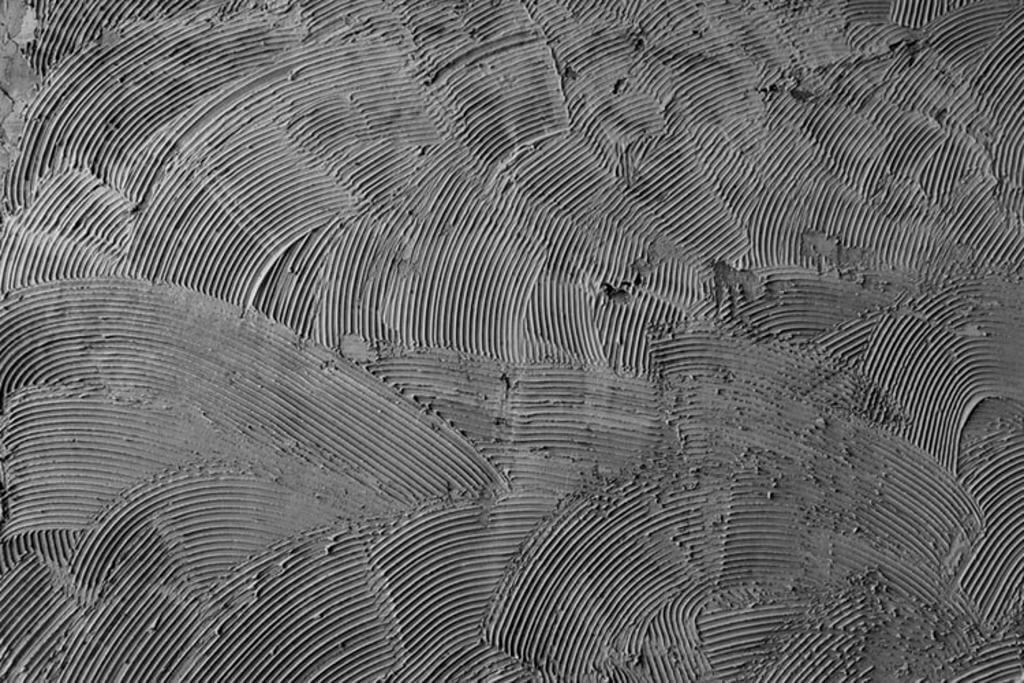 Comb texture is one of the most common wall textures that form grooves in walls or ceilings with patterns resembling the marks of a hair comb.
A Trowel is used for the application of this texture. Texture drywall compound is rolled onto the wall and a toothed trowel is used to create symmetrical or asymmetric patterns. The most common pattern in this texture is a repetition of half-fan shape which looks like a fish scale pattern.
This style creates a vintage-inspired appearance for the space that is visually pleasing.
6. Popcorn Wall Texture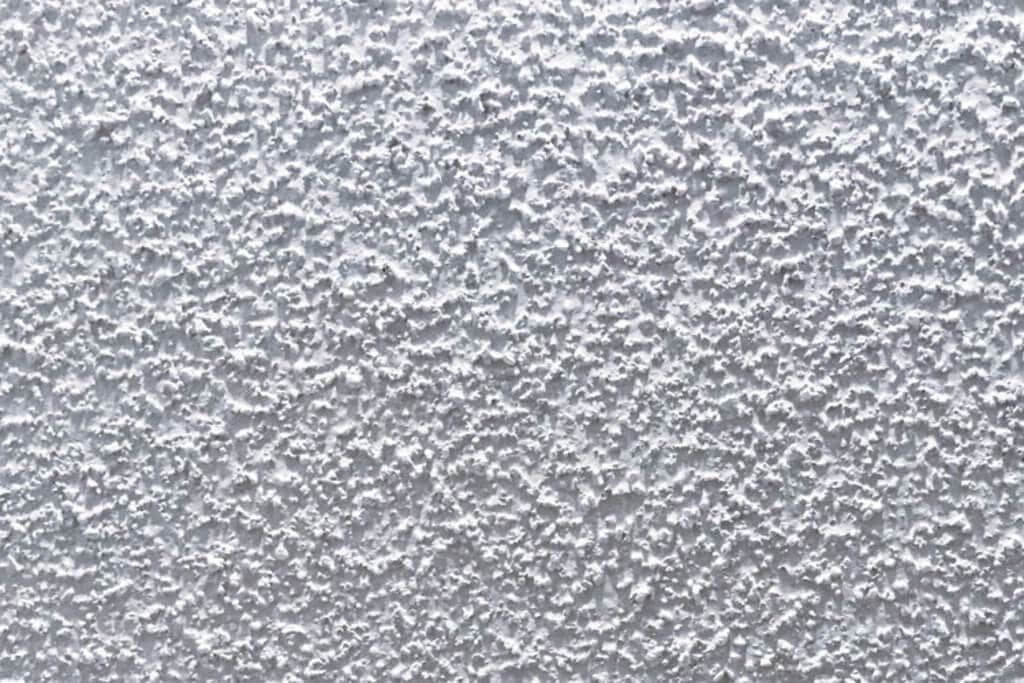 Popcorn wall texture is a well-known low-maintenance solution to cover up imperfections and doesn't require topcoats or touch-ups. This texture also serves as an acoustic texture due to the noise-dampening properties. It is a considerable option for the living rooms and bedrooms.
The wall texture is applied with a combination of the drywall along with water, polystyrene, and styrofoam. The resulting mixture is applied with a compressor and spray gun.
7. Sand Swirl
Sand Swirl wall texture is a combination of two different techniques, spray sand and comb textures.
To achieve sand swirls, a perlite compound is applied with a brush in swirling motion. Sand swirl wall texture gives a solid texture that infuses the room with a fresh character that contributes to a good visual effect.
8. Knockdown Wall Textures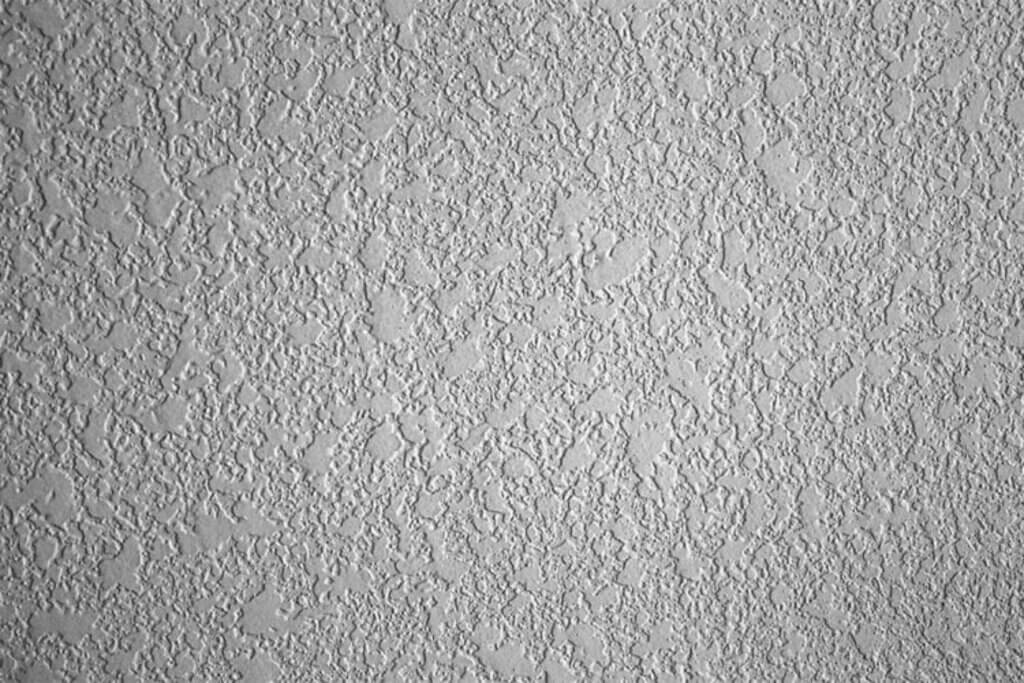 Knockdown style is the simplest in terms of application that can even be crafted by an inexperienced person. It creates a pattern resembling a rustic flavor in stucco, that improvises the depth of the drywall.
The same mixing and application process is followed as that of orange peel, and a trowel or finish knife is used to smoothen the bumps. It knocks down the wall texture and creates a flat texture.
This style is appropriate for spaces like the kitchen, living rooms, and dining rooms that require warmth and depth.
9. Slap Brush Wall Texture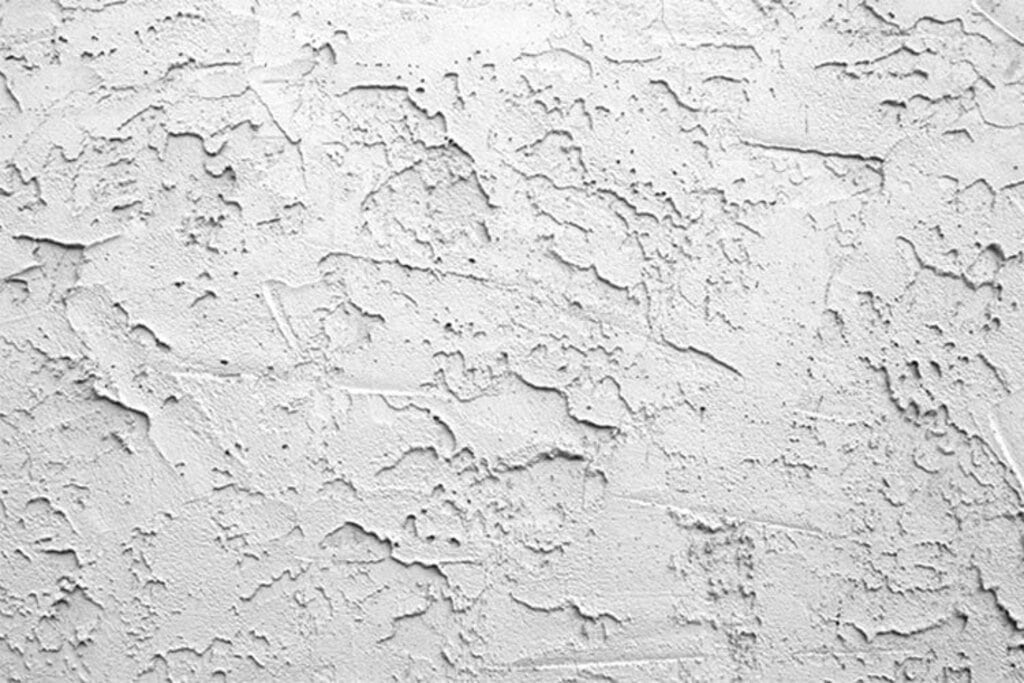 Slap brush texture has a natural look that fits well with the craftsman-style homes and creates an attractive, intricate pattern.
A standard premixed drywall compound can be used to a liquid-like consistency, mud is applied to a small section as a thin layer with the help of a paint roller. Slap brush is dunked into the drywall mud and firmly slapped against the wet mud on the wall. Repetition of this process creates a ridged texture and eye-catchy texture.
10. Stomp Knockdown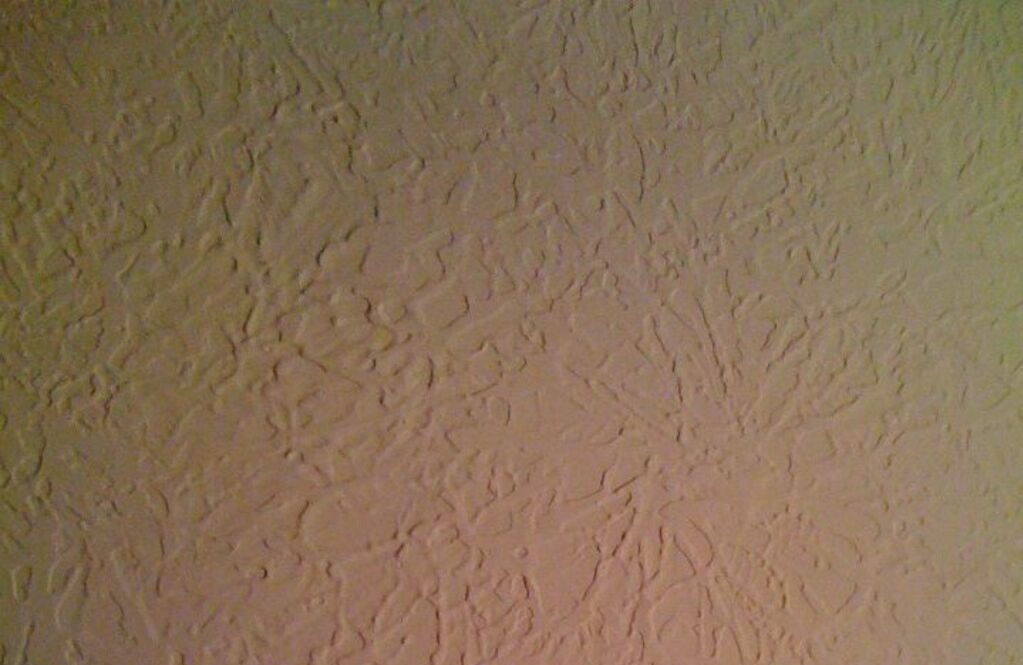 This technique allows you to create stylish patterns with the help of a stomp brush and roller. The procedure for this is the same as regular knockdown with a gentle brush stomping in to create characteristic patterns. A trowel is used for smoothening the wall from bumps.
This wall texture works well for different types of walls but is recommended in kitchens and living rooms.
11. Slap Brush Knockdown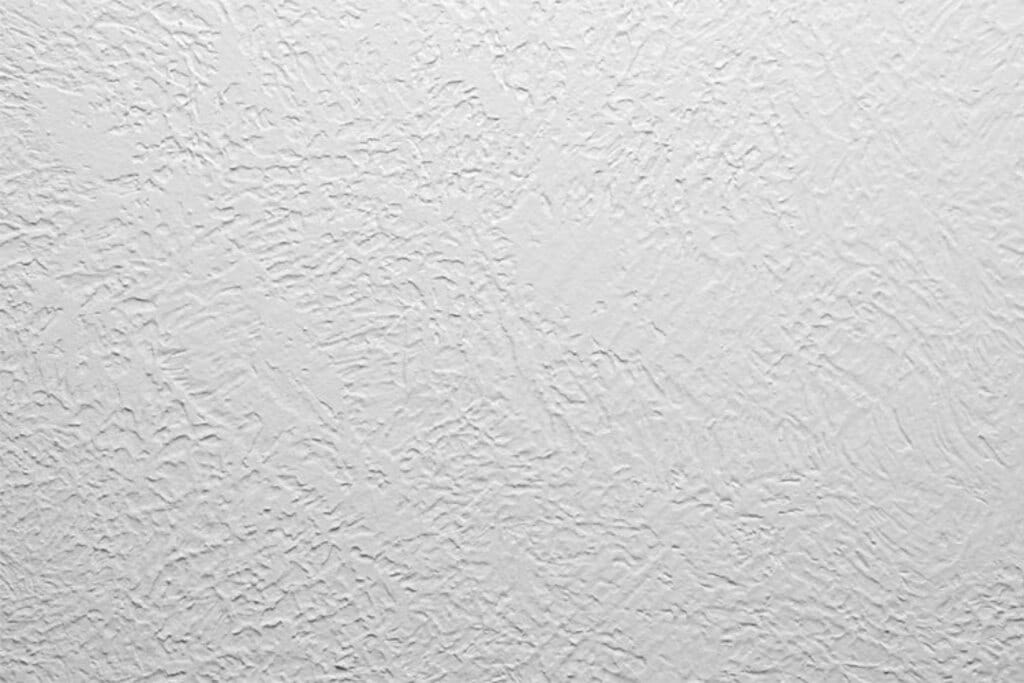 This unique texture is created with a blend of slap brush and knockdown technique, which decorates the walls with flat, wide lines to create interesting and smooth patterns.
The procedure begins with typical steps to create a slap brush wall texture which is then flattened with a knockdown knife. Once the wall is dry, it can be painted with a colour of choice.
12. Venetian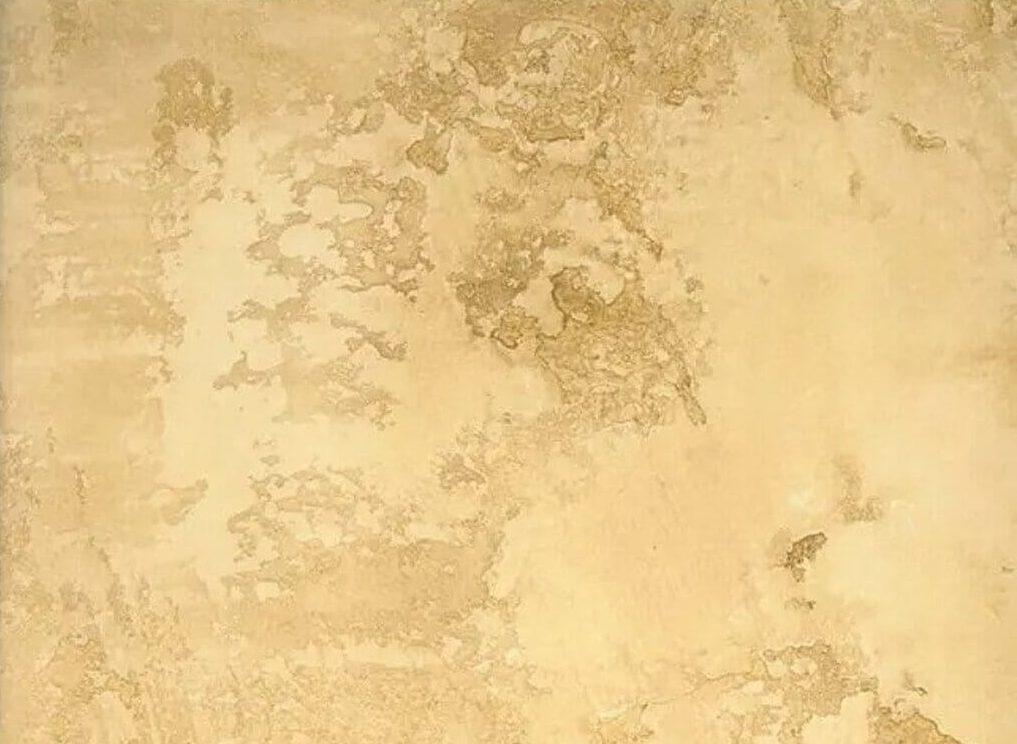 This wall texture creates a polished, elegant look for walls and ceilings by mixing plaster with marble dust and applying it with a spatula. After the application of the mixture, it is finished with sanding and buffing.
This texture leaves a practical and artistic finish and creates an ancient-style finishing on the wall.
13. Skip-Trowel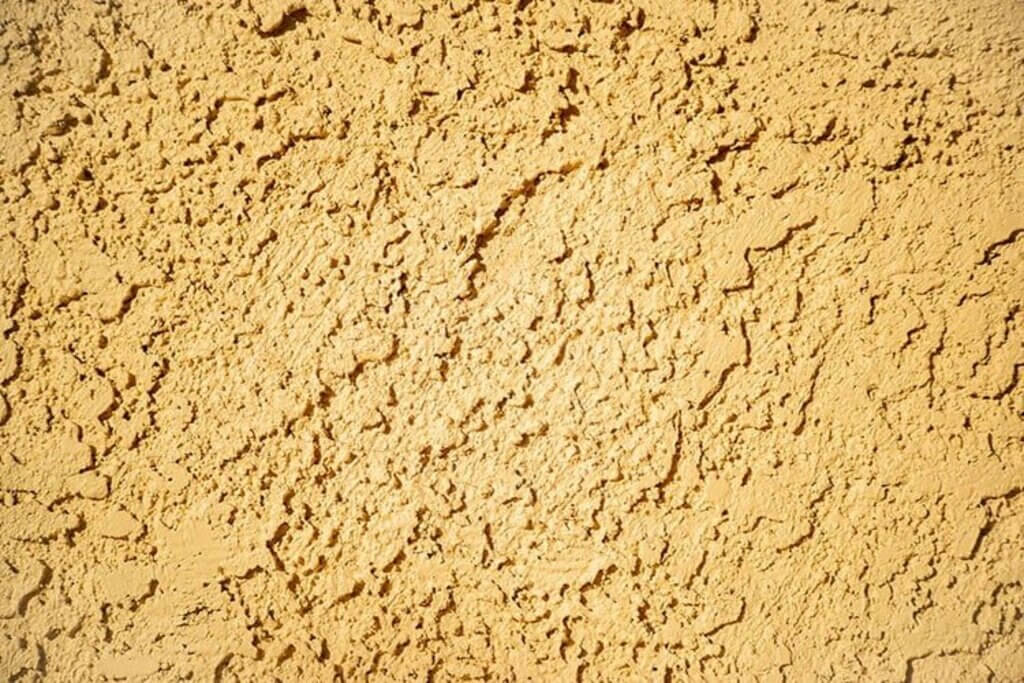 This type of wall texture is made from mud or plaster to create a striking and artistic textured interior.
The texture drywall is applied by hand, further, the texture is applied to it with a large curved knife. A knife is held at an angle and skipped against the surface of the wall in a pattern of overlapping circles. A part of wet mud is picked at an angle with a clean trowel and the rest is left behind. This technique forms a dramatic effect with various depth levels.
14. Crow's Feet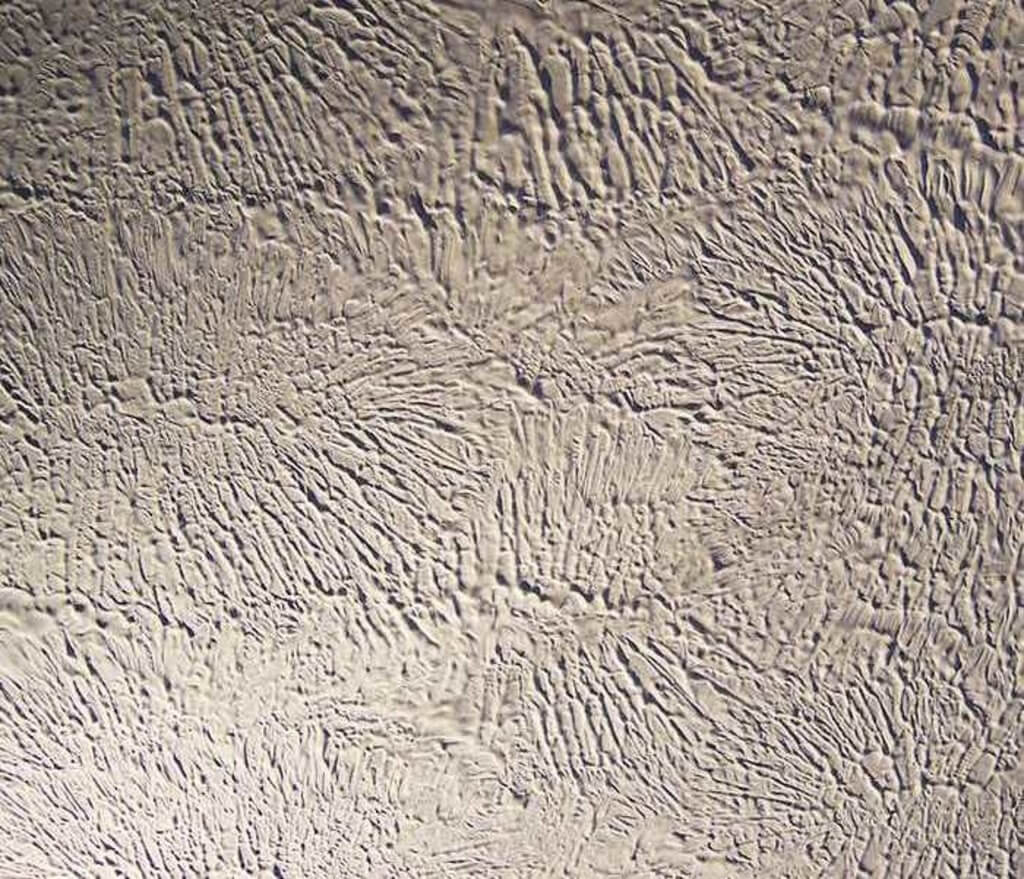 This stylish wall texture resembles a pattern of crow's feet and is formed by a special brush named crow's foot. To achieve this texture, twisting is adopted with the repetition of stomps.
This creates one of the messy wall textures that gives a modern look with strong visual attraction.
15. Hawk and Trowel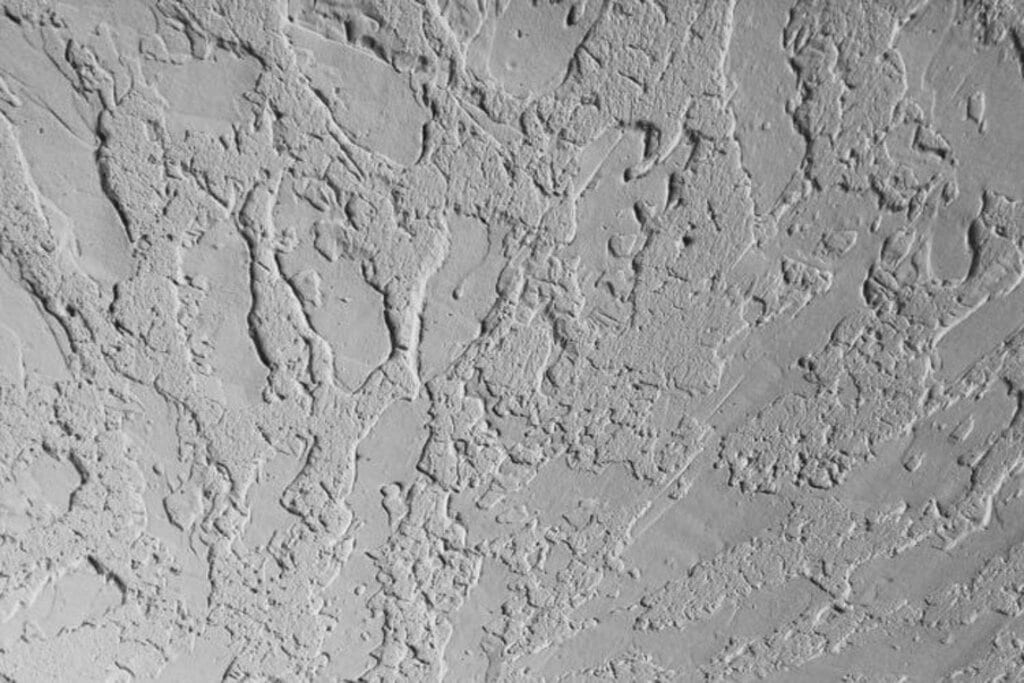 Hawk and trowel texture is created with the help of two tools to create an astonishing pattern. The hawk tool holds the plaster which is coated on the wall with the help of a trowel.
This wall texture technique requires fast action during the application to create elegant patterns with lines and overlapping layers. The texture created is quite flowing and resembles water waves.
Why Should Your Walls be Textured?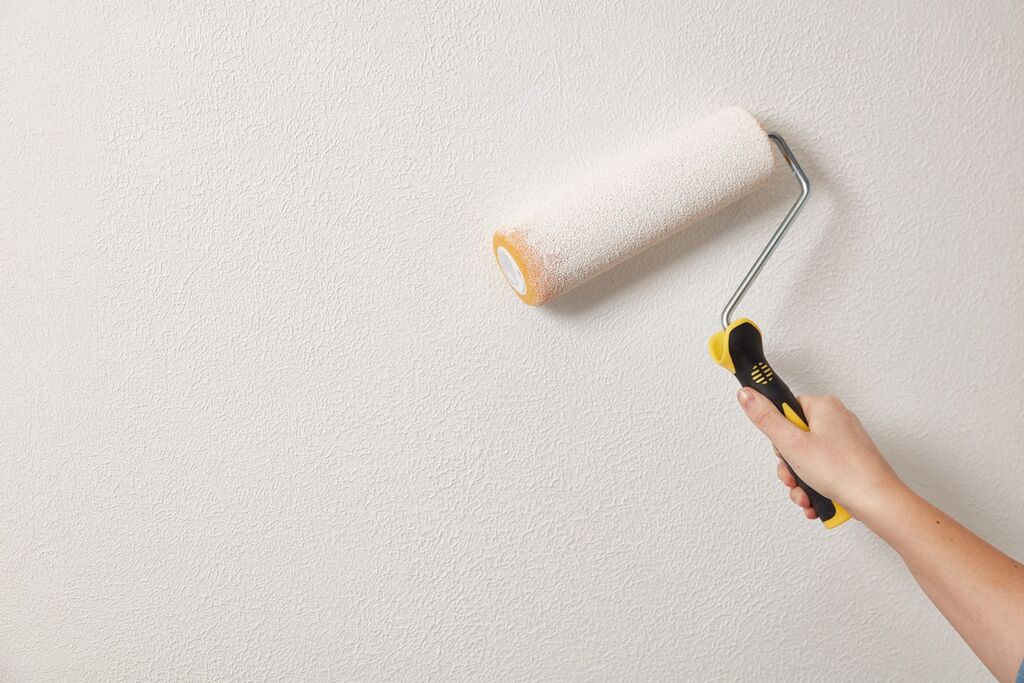 There is a list of reasons that emphasizes how the wall textures are worth considering beautifying iterations for interior walls.
Artistic Touch
The artistic touch imbibed in wall texture is what makes any space exceptional and astonishing than space with plain walls. Wall texturing comes with creative liberty that allows you to flaunt your artistic capabilities.
Masking Flaws
Texturing is the most convenient solution to conceal all the architectural blemishes and flaws. An appropriate texturing can cover up all the imperfect patches in a stylish way and freshen up the look of the whole room.
Soundproofing
Wall texturing offers a decent amount of noise dampening. It is an effective measure for soundproofing of different rooms placed close to each other in the house.
More Depth
The easiest and simplest trick to add depth into the interiors is through wall textures. It is an effective method to make the room feel unmatched and gives a unique, charming essence to the whole room.
Lifespan and Maintenance
Wall textures can help to add to the lifespan of regular walls. The maintenance and the amount of work required for the same are less as compared to the painted walls.