How to Make Your Bathroom Feel Like a 5 Star Hotel: 8 Simple Tricks
The whimsical feel of well-illuminated large LED mirrors over stunning sinks and fruity miniature soaps- the feel a luxury hotel exudes is truly unmatched. The picture of fluffy white towels and sweet-smelling soaps within fancy miniature bottles sweeps us all away into a dreamy world. How about creating the same atmosphere in your own bathroom?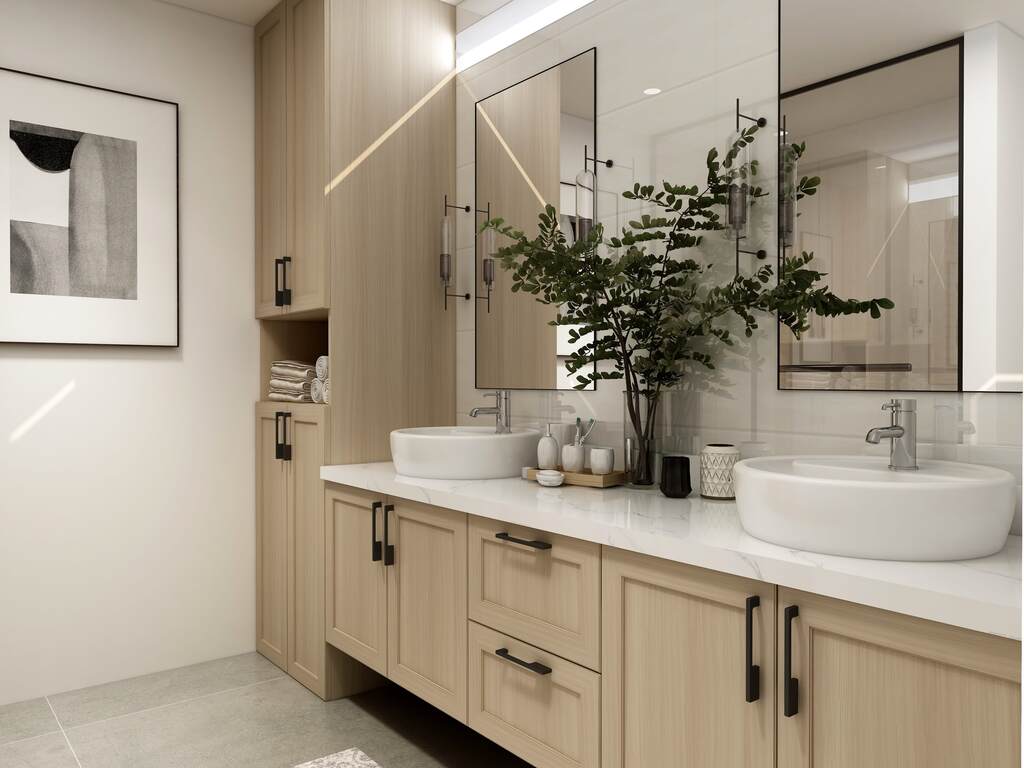 Source: unsplash.com
The 5-star spa-like experience shouldn't always be gained by emptying your pockets. So here are some best tips on how to make your bathroom feel like a 5 star hotel. With these tips, you can have this ambiance created in your bathroom for a dose of daily retreat from the stressful life. Get a taste of luxury coated with relaxation and well-being with these hacks.
A Personalized Oasis: 8 Tricks to Transform Your Bathroom into a Personal Spa
With stress consuming most of the space in our heads, don't we all desire a break to soak into the calmness and tranquility? Well, make this fantasy come true and reward yourself with a daily retreat in the lavish bathroom. Here are 8 easy hacks to transform any bathroom decor into the most eclectic one.
1. Add an Eccentric LED Mirror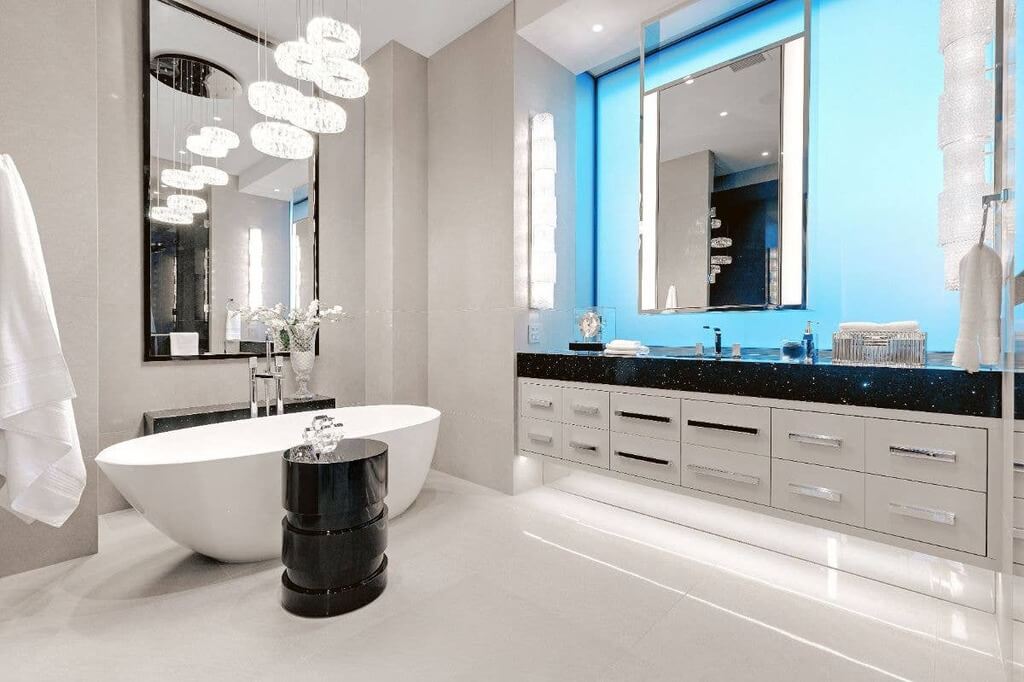 Source: unsplash.com
Mirrors make a hotel bathroom stand out from the rest. Isn't it the reason we all take mirror selfies upon entering a hotel room?
Adding a stylish LED mirror to your bathroom can make the space look bright and more glamorous. The lighted mirrors can limit the shadow and offer you a clearer picture of yourself. These can set an ambient mood in the space and at the same time assist you in getting ready by maintaining appropriate lighting levels.
2. Stock Up with Plush Towels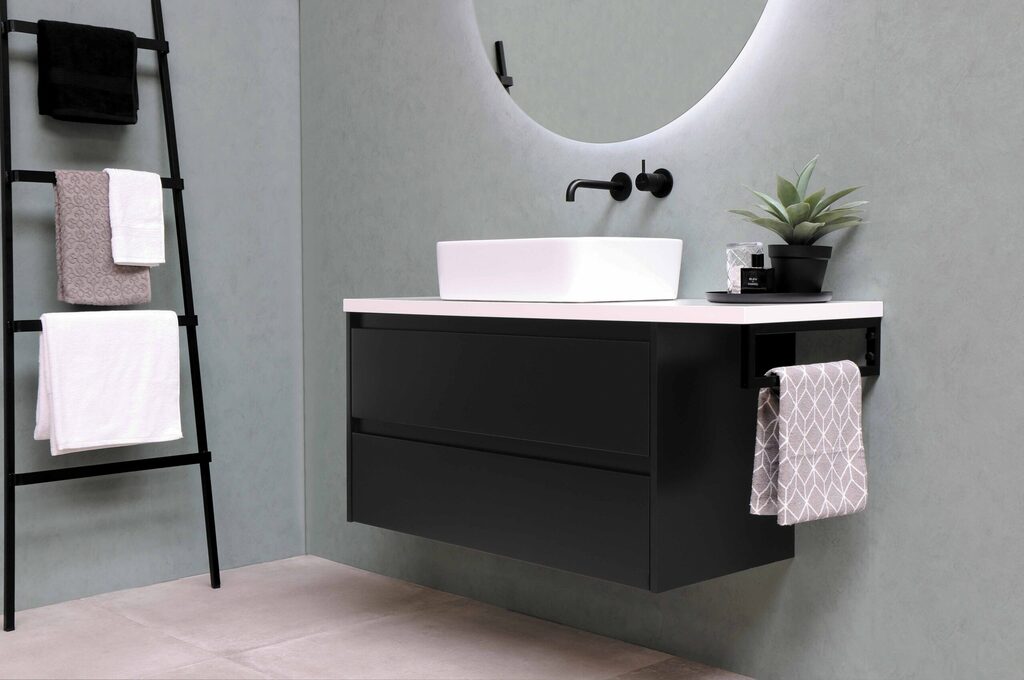 Source: unsplash.com
The feel of towels provided in hotels is totally different with their softness and plush factor. Rather than investing in normal towels, go for the ones that feel soft upon wrapping up. You can either opt for white towels or achieve a sumptuous feel by matching the towels with your dressing gowns. Envelop yourself in the towels rich in softness soaking up all your stress.
3. Open Doors for the Nature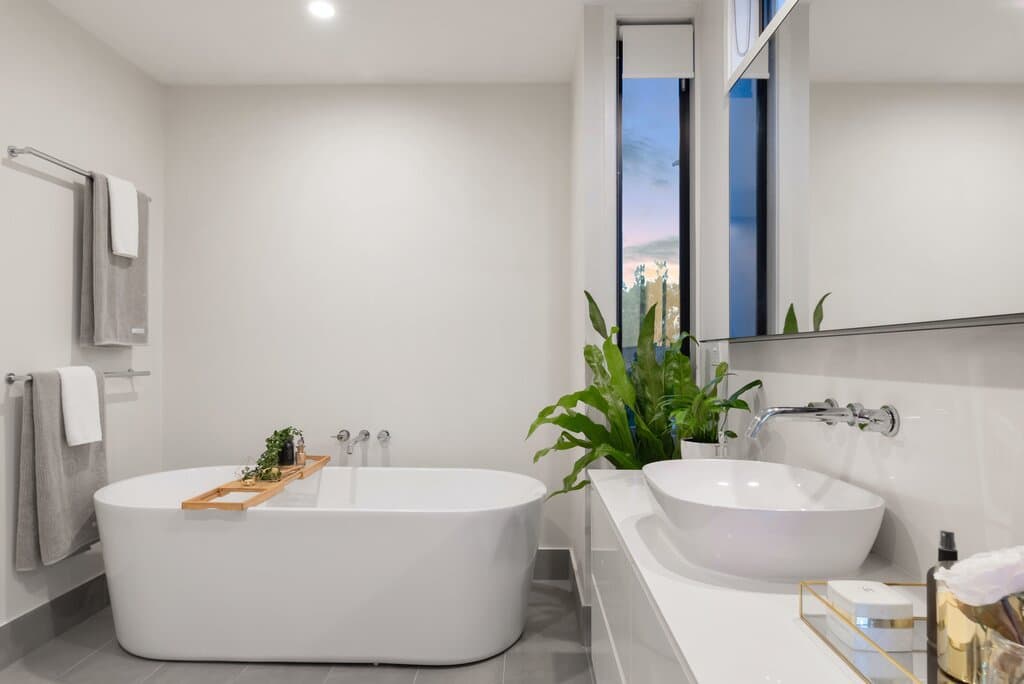 Source: unsplash.com
Connecting with nature is the easiest way of bursting all the stress and entering a serene zone. So why not bring nature in and create a healthy environment for utmost chilling?
Place the desired indoor plants to purify the air, imparting a rustic vibe, and add personality to the bathroom. Placing humidity-loving plants is the easiest way of sprucing up the space and at the same time receiving multiple health benefits. If you're running low on space, place hanging plants to enhance the aesthetic appeal of the bathroom decor.
4. Evoke Your Senses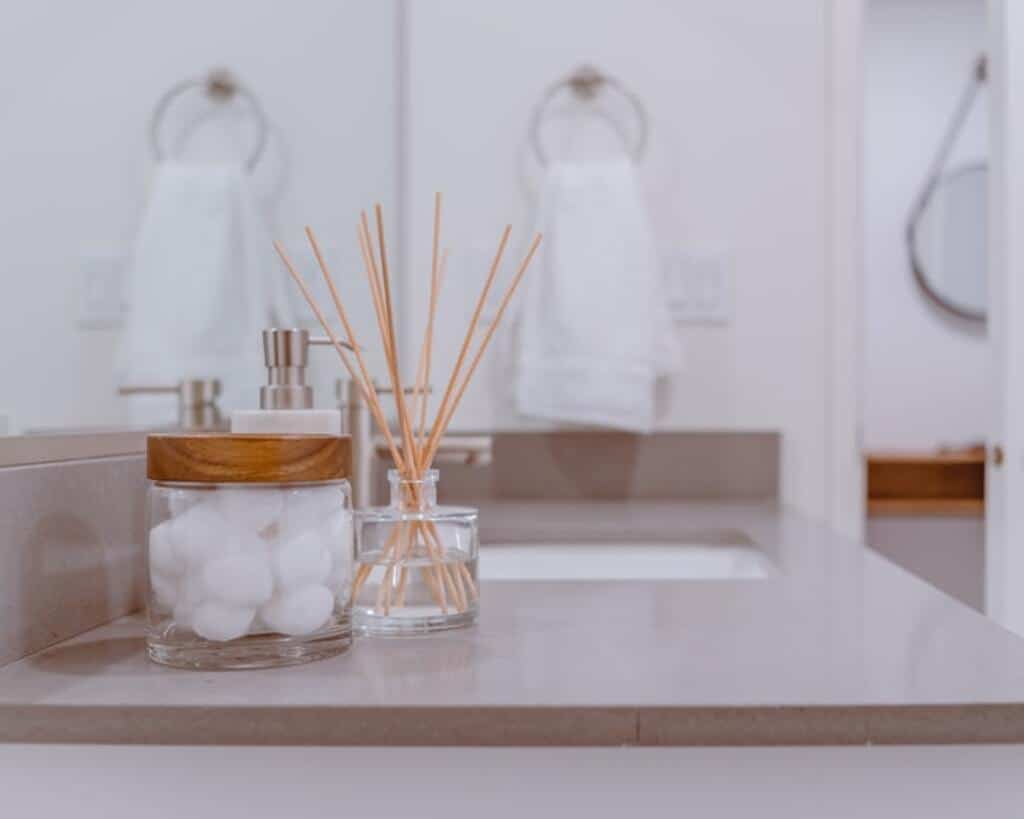 Source: unsplash.com
A spa is incomplete without lighting up a few candles and adding essential oils for the aroma. To stimulate your senses, invest in scented soaps, candles, and oils. Make your shower the most relaxing one with this multi-sensory experience. Such an exotic shower can make you forget about all your worries and put you in a better mood.
5. Organize with Style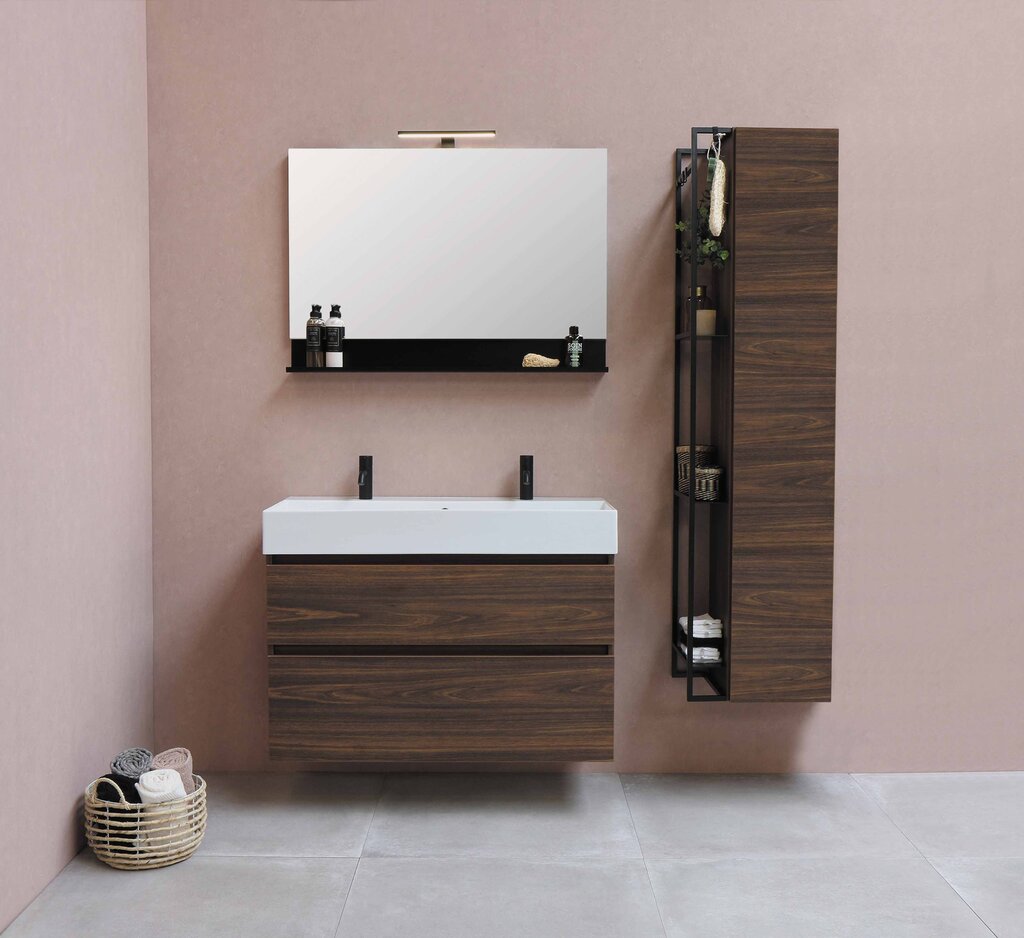 Source: unsplash.com
One key feature of a luxurious bathroom is the clutter-free placement of the essentials and neat aesthetics. Jazz up the bathroom organization by placing designer baskets and storage shelves. Open shelves can make the space even more opulent. You can opt for a unique storage style like bamboo baskets or wooden hangers to make a statement. 
6. Light Up!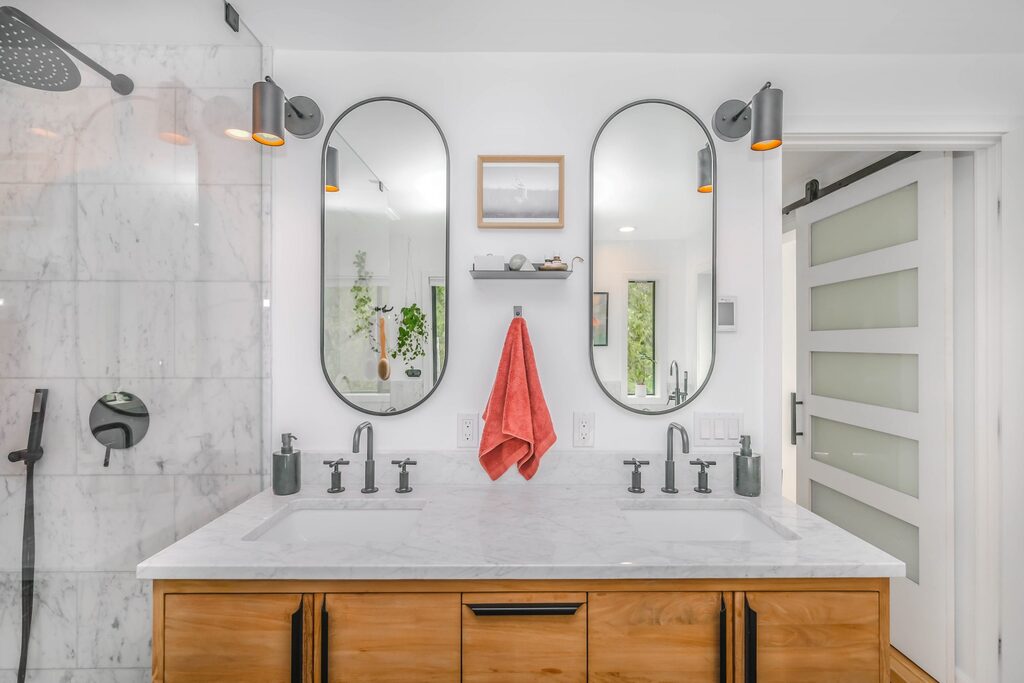 Source: unsplash.com
The brightness and sharpness in a hotel bathroom decor are all the play of lighting. Rather than the typical ceiling lights, you can go for other designer options to create a unique design language.
Add lightings that serve the purpose of maintaining illumination levels and at the same time act as an eye-catchy feature in the bathroom. Make sure that the light doesn't overwhelm the space but rather gives cozy vibes. 
7. Upgrade the Shower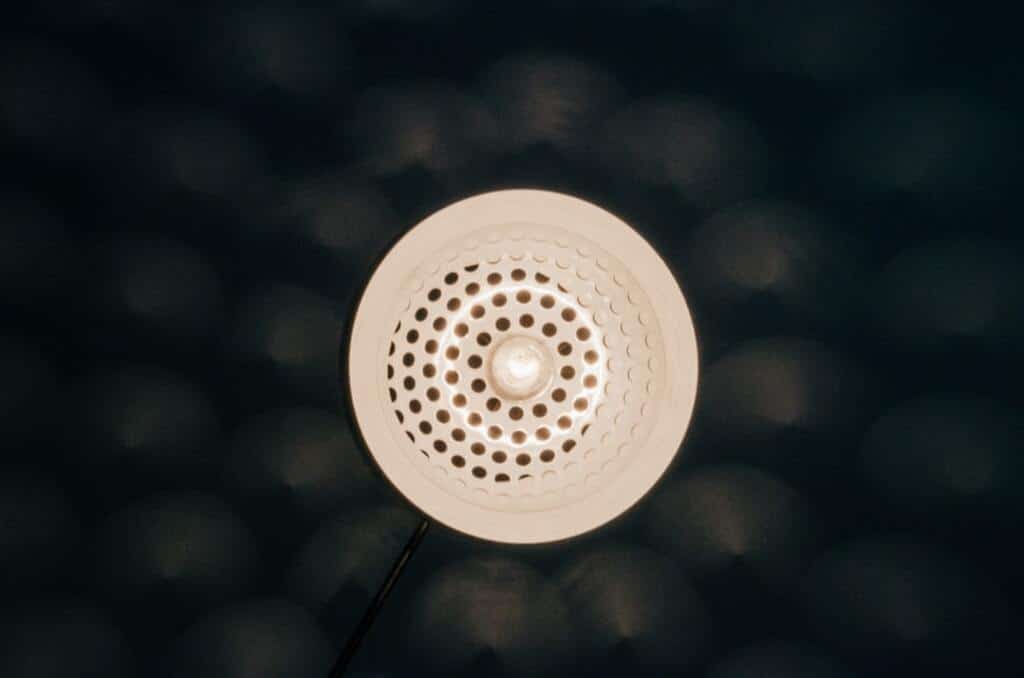 Source: unsplash.com
As the shower area will ensure maximum relaxation time, it has to be the best! Go for a multi-functional item offering you the flexibility to switch between shower or hand spray. The brass or stainless steel finishing is enough to add a touch of luxury and charm to your bathroom.
8. A Comfy Seat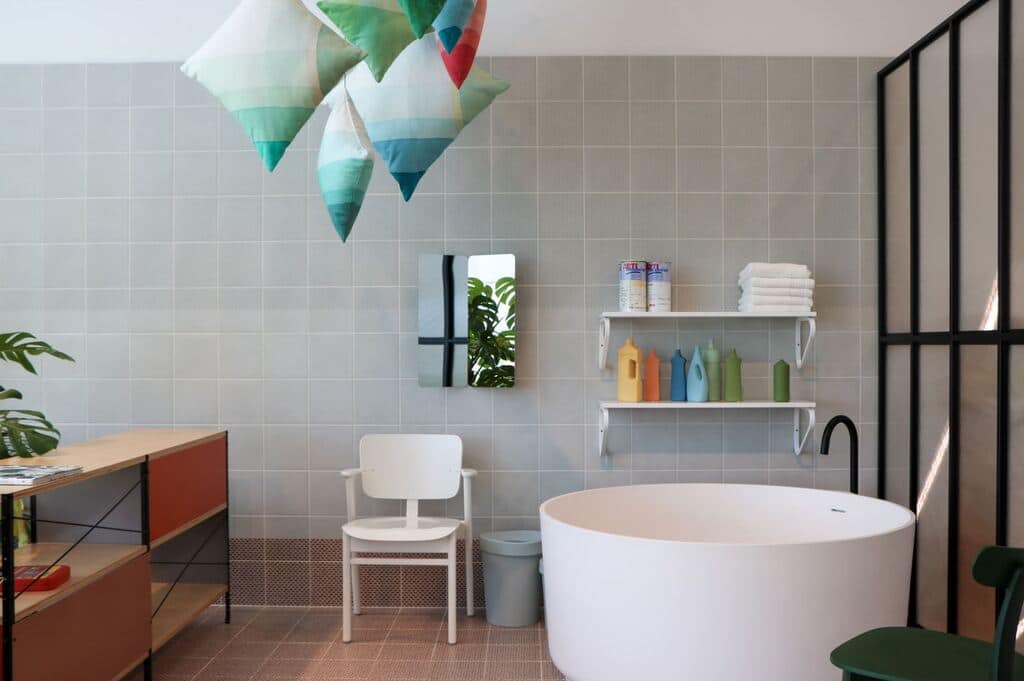 Source: unsplash.com
How amazing would a comfortable sitting spot be in the posh bathroom? Based on the area of the bathroom, place an appropriate seater for added style and comfort. You can go for a multifunctional item serving the purpose of additional storage along with the seat.
A compact bathroom could use a stylish stool whereas the options are numerous in a large bathroom. From an armchair to a stylish ottoman, go for the product that promises durability and aesthetics. 
Also Read: Bathroom Trends 2022: Top 7 Modern Design Ideas for Your Space
Enjoy the Sensory Experience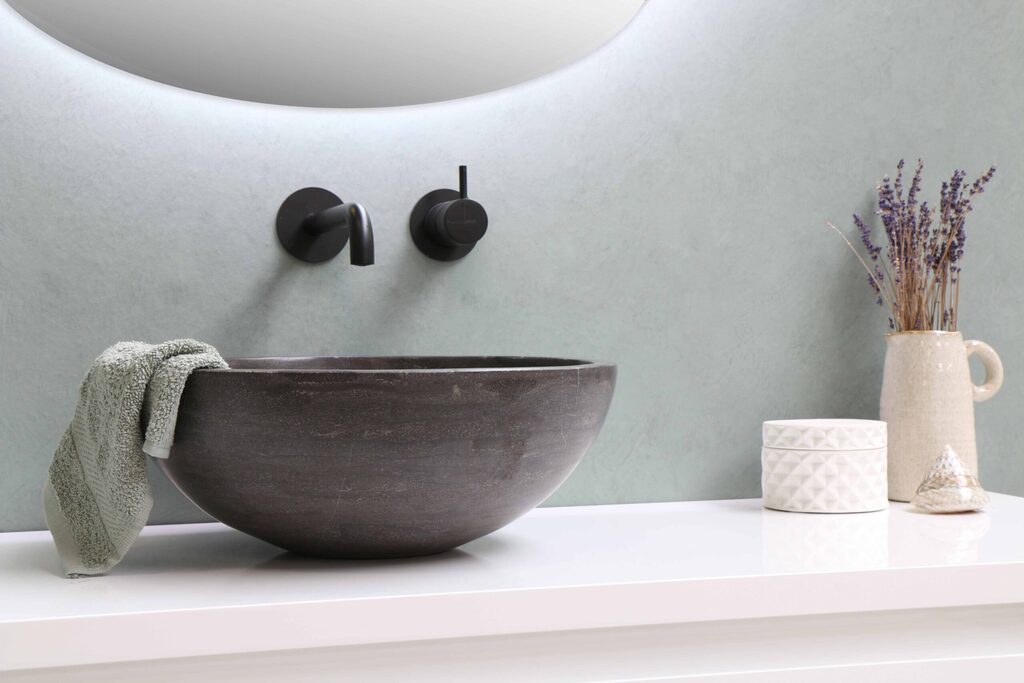 Source: unsplash.com
Who needs to spend on a spa when you've got your own personalized one at home? Upgrade your bathroom to a decor that speaks the language of splendor even with the simplest elements.  Keep it natural and bright with LED mirrors and dive deep into the world of relaxation while evoking your senses.