What is a Precast Concrete Panel: 11 Benefits of Opting Precast Concrete Panels
The most common application of precast concrete for building are precast concrete panels. They are built by pouring concrete into a mould or form, curing it in a controlled environment, then transporting it to the site and assembling it. The primary purpose of precast walls is to accelerate the construction process. The primary objective of using precast panels is to quicken the construction process.
What are the Benefits of Using Precast Concrete Panels?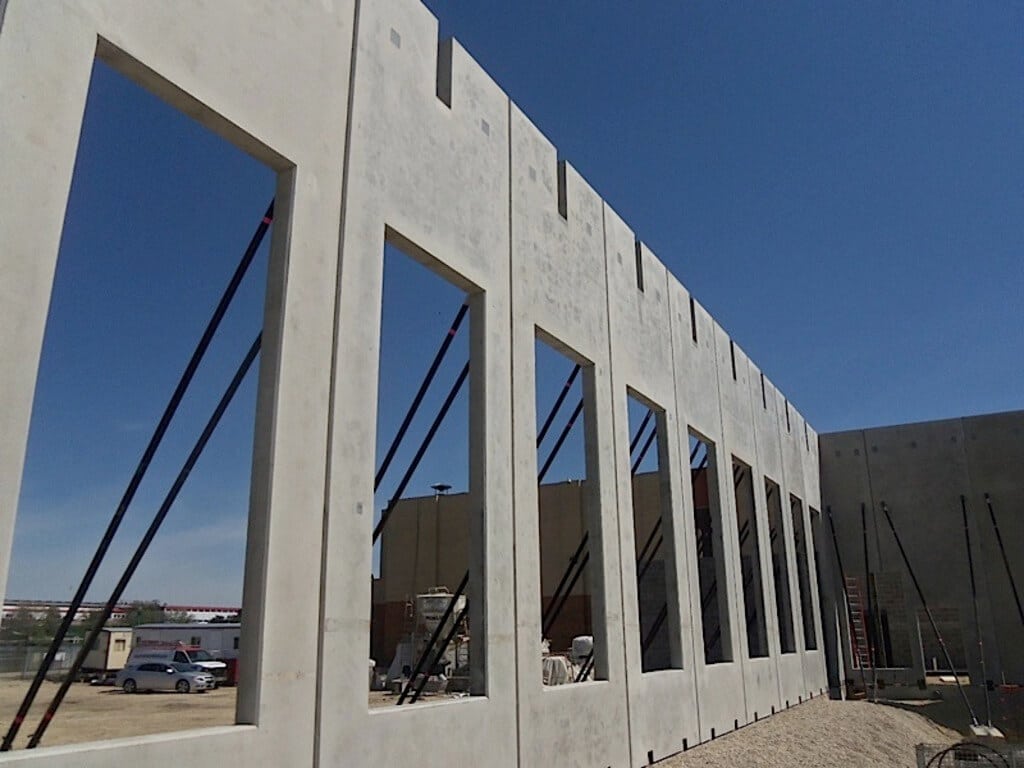 Source: squarespace-cdn.com
There are multiple benefits of using precast concrete panels. Architects and engineers have more planning and design freedom with precast concrete panels. Precast concrete products are delivered on-site fully tailored and ready to use.
However, the advantages go beyond these. Here's some more information on the benefits of precast concrete panels in each of these categories.
1. Efficiency in Speed
The controlled environment results in efficiency. Speeding the overall construction process to be constructed all year long. You won't have to worry about scheduling concrete pouring and curing timings. Construction with precast concrete panels saves time and reduces project delays. As the casting can be performed sequentially with other site activities.
2. Quality Assurance
The crucial parameters that determine the quality of concrete construction, such as curing, temperature, mix design, formwork, etc, are monitored in a controlled environment. As a result, higher-quality work can be carried out.
3. Sound Insulating
Precast concrete panels provide concrete's strong acoustic insulation. Concrete absorbs vibrations, reducing noise pollution from outside disturbances inside spaces. 
4. Economical 
When compared to its counterpart, cast in situ, and curtain walling, precast cladding offers significant cost savings. Because the assembly is efficient, which needs less labour and decreases the burden of coordinating on-site skilled personnel, it also saves money. Designers can minimize costs even further by limiting the variation of the panels and thereby increasing repetition.
5. Durability
Precast Concrete panels have a longer life and require less maintenance. Precast concrete with a high density is more resistant to acid attack, corrosion, and impact, it can weather well too. 
6. Aesthetics
Precast Concrete panels are constructed in a regulated manufacturing environment, with a variety of colour, pattern, and texture combinations possible. A wide selection of forms and sizes are also accomplished, all with smooth finishes, increasing the aesthetic value of the project.
7. It Is Safe to Use in Seismically Active Places
High-quality precast concrete panels produced by plants for walls, ceilings, flooring, etc are well-protected against heavy loads. This simply indicates that it is earthquake resistant, which explains why it is widely utilized in seismically active places. 
8. Energy Efficient
Precast concrete panels' thermal insulating characteristics aid in improving energy efficiency. They are predicted to save up to 50% on heating and cooling expenditures.
9. Reuse and Recycling
Precast constructions with careful design and detailing have a greater chance of being relocated and reused. They can also be simply renovated again to suit the need, saving resources and decreasing construction wastage. 
10. Diverse Uses
Precast concrete panels can be employed in a lot of diverse places like 
Beams

Columns

Walls

Division walls

Load-bearing walls

Facades

Preinstalled windows

Staircases
Developers have a world of creative possibilities in application and design with precast concrete panels. Engineers and architects have a lot of options with precast concrete panels when it comes to creating distinctive, high-quality buildings
11. Fireproof 
When properly constructed and paired with the appropriate insulation and panelling on the walls and ceilings, precast concrete panels are also fire-resistant. It has the potential to reduce the ability of a fire to spread between spaces.
Where Can I Buy Precast Concrete Panels?
If you're working on a project that's similar to one of the precast concrete panels or precast panel seating or something related to precast, you'll need to engage a precast concrete maker if you want to pick the most optimal precast concrete. To get the most out of precast concrete, you'll need a manufacturer with the capacity to give you the material and meet your requirements and deadlines. The advantages mentioned above cannot be accomplished or a good manufacturer.
If you are located in Australia, Specialty Precast offers a range of innovative concrete precast products developed to assist you in building faster, smarter, and better buildings. 
If you require precast concrete products, you can rely on Specialty Precast's experience and comprehensive understanding. Connect to us to discuss your precast concrete requirements for your next project.
How Much Does it Cost to Build with Precast Concrete Panels?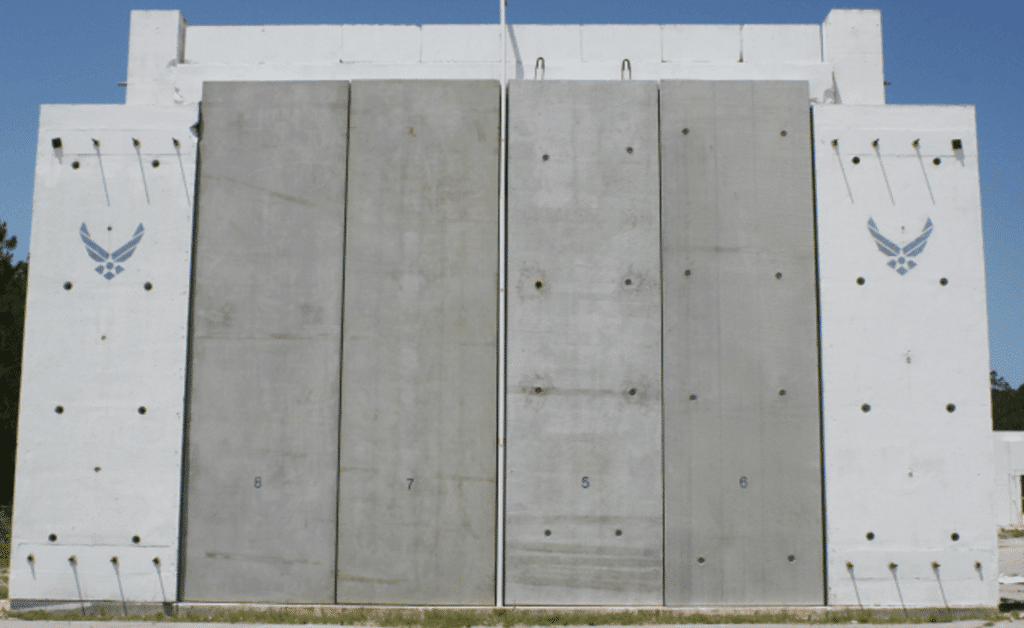 Source: protection-consultants.com
A traditional concrete construction method of comparable size is substantially more expensive to build than a precast concrete panel home. Precast concrete panels cost you $160 to $350 per square meter on average, which is less than poured concrete techniques, but the real savings are in labour, maintenance, and energy. 
Also Read: Terracotta Cladding & Terracotta Panels: An Architects Guide
What is the Future of Precast Concrete Panels in the Construction Industry?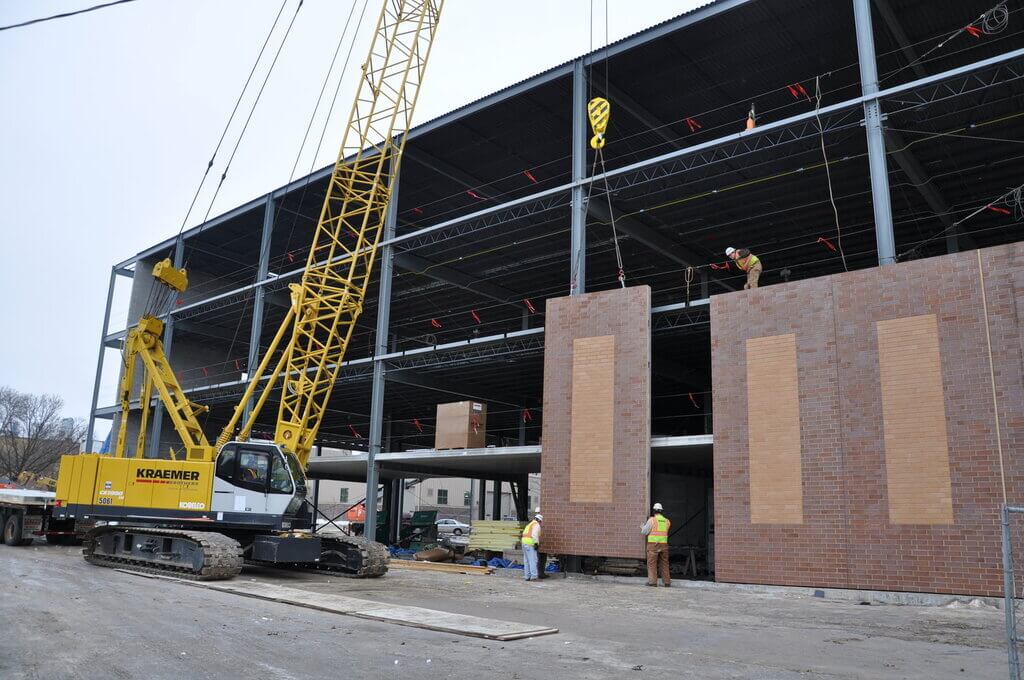 Source: squarespace-cdn.com
Precast concrete panels is quickly becoming one of the most popular building methods in the modern world. Precast concrete panels are in high demand around the world. Precast concrete technology has already established itself in the field of real estate development. Mechanized processes can remove shortages and productivity limits.
Natural resources are rapidly depleting, and care should be taken to ensure that outdated traditional practices are no longer used and newer construction techniques become more sustainable. Experts in the construction sector forecast a bright future for precast concrete panels between 2022 and 2028, the worldwide precast concrete industry is expected to increase at a rate of 6.1 percent on average annually.
To generate quality and exact precast elements, manufacturing units use advanced methodologies. This has a technological edge over other construction approaches. Its primary strength is its capacity to adapt to changing global construction expectations, from market problems to new performance and safety regulations. Precast concrete panels can be used to build inexpensive and expensive and a variety of other structures.