Best Tips To Prevent Water Damage In Miami
Water damage can be a huge headache, especially if it happens in your home. If water seeps into your walls or floors, it can cause big problems down the road.
If you've suffered water damage in Miami, you know that it's a huge headache. Not only do you have to deal with the water itself, but you also have to worry about mold and other potential problems. In this post, we'll give you 5 tips for drying out your property after water damage. Follow these tips and you'll be back on track in no time!
Document the Damage with Photos or Video for Insurance Purposes
Source: floridapolitics.com
If you're experiencing water damage in Miami, it's important to document the damage with photos or video for insurance purposes. That way, you can make a claim and get the damages repaired.
Here are some tips for documenting water damage:
-Take photos or videos of all the water damage in your home or office. Be sure to capture both the exterior and interior of the building, as well as all the damaged belongings.
-Make a list of all the damaged items, including their make and model number (if applicable).
-Keep all the receipts related to repairing or replacing damaged belongings.
Disconnect All Electronics and Appliances from Outlets
If your electronics or kitchen appliances have been exposed to water, the best thing to do is disconnect them from any power sources, including wall outlets and extension cords. It's also a good idea to unplug any devices that were near the water damage, such as lamps and fans.
Once everything is unplugged, you should try to dry it out as soon as possible. If you can't dry it out right away, you should store it in a sealed container with silica gel packets or uncooked rice. Make sure to keep all electronics and appliances away from any heat sources, such as stoves or ovens.
Also Read: Benefits of Hiring a Professional Architect in Miami
Remove All Wet Items and Furniture from the Affected Area
When dealing with water damage in Miami, the first order of business is to remove all wet items and furniture from the affected area. This will help to prevent further damage and minimize the risk of mold growth. Be sure to dry everything out as quickly as possible using fans and/or a dehumidifier.
If there is any standing water, use a mop or towels to soak it up. Then, pour baking soda over the affected area and let it sit for several hours before sweeping it up and vacuuming. Baking soda will help to absorb any remaining moisture and will also help to get rid of any bad smells.
Open Windows and Doors to Allow the Area to Dry Out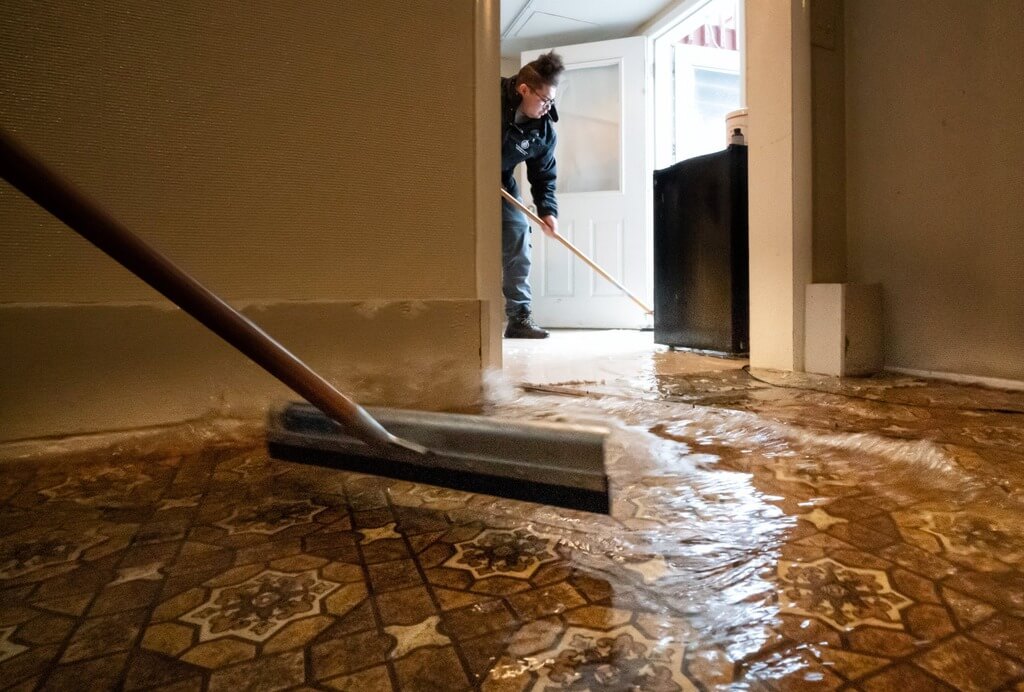 Source: lincolnpublicadjusting.com
If you're dealing with water damage in Miami, it's important to dry out the area as quickly as possible. One way to do this is by opening windows and doors to allow the air to circulate. You can also use fans or a dehumidifier to help speed up the drying process.
It's also important to avoid walking on wet floors, as this can cause further damage. And if you have any items that were affected by the water, it's best to get them cleaned and dried as soon as possible.
It's also important to be careful when cleaning up water damage. Make sure you wear gloves and protective clothing and avoid coming into contact with the water if possible. If you do come into contact with the water, make sure to wash your hands thoroughly afterward.
Also Read: 5 Ways to Handle Water Damage in Commercial Buildings
If the Damage Is Severe, Call a Professional Restoration Company
If the damage is severe, call a professional restoration company. Water damage can lead to structural damage, the growth of mold and bacteria, and a host of other problems if not properly addressed. Professional restoration companies have the equipment and expertise to quickly dry out your home and prevent any further damage. They can also clean up any mold growth and repair any structural damage. It's important to remember that water damage should not be ignored – contact a professional restoration company as soon as possible if you experience water damage in your home.
There are a few things you should keep in mind when choosing a restoration service provider:
Check to see if they are licensed and insured.

Ask for references and check them thoroughly.

Get quotes from multiple providers and compare services and prices.

Make sure the company is properly equipped to handle the type of restoration work you need to be done.

Read reviews online to get an idea of what others have said about the company's services.