Rustic Design Trends to Enhance Any Decor
Choosing to update the decor of your home is an exciting process. But as you look through all of the different options available, it can be hard to know which trends are temporary and which trends are here to stay. You want to choose decor that appeals to you and feels fresh and new, while also choosing decor that will last. 
The word rustic is used often in the world of interior design and there is a good reason why. There is nothing more charming and inviting than using rustic wooden decor in your home, and the best news is that this trend is here to stay. 
Whether your design taste is more of a classic look, farmhouse style, or modern style in your home, using rustic wooden decor adds an extra level of style that truly enhances the decor of any home.  
The beauty of using rustic decor in your home to decorate is that it is a timeless addition to your home and will never go out of style. If you are looking to add shelving or texture to a room in your home, using weathered wood can bring both elegance and warmth to space. 
Install Wooden Beams For Texture and Beauty
Imagine looking up at the ceiling in your kitchen or living room and being in awe of the beauty that is on your ceiling. Sounds too good to be true to enjoy looking at something as simple and basic as a ceiling right? Well, when you add wooden beams to a plain white ceiling it takes your home's decor to the next level. 
Installing wooden beams to a ceiling means you are adding unique architectural interest to your home. You can work with an expert to choose the best type of wood and design that suits your style and house. The best part about installing wooden beams is that they complement any style of decor and are a classic and elegant addition to your home. 
Use Rustic and Wooden Accents to Enhance Decor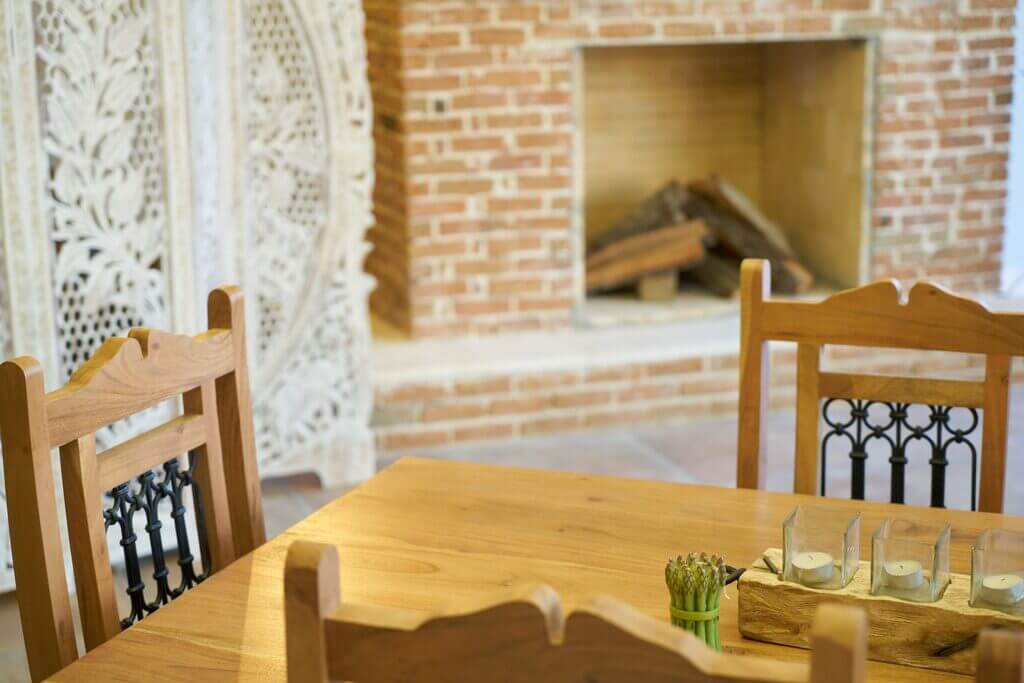 Source: pixabay.com
Whether you are a minimalist, a farmhouse-style pro, or a modern decor expert, using wooden accents with any style brings in a natural element to amplify your home decor. Wooden accents such as furniture, art, or shelving create a natural look in a room that brings out the neutral colors around your home. 
Some of the most popular rustic design trends right now are wooden shelves with industrial pipes and wooden coffee tables that will add a one-of-a-kind piece of furniture to your living room. 
Using wooden and rustic accents adds a neutral foundation to your home which allows you to play around with other accents such as textiles and art and use different colors throughout the seasons.
The other perk of investing in rustic accents and furniture is that they are durable and can handle a little wear and tear. And if the item accrues scratches over time, it only adds to the charm. Another one of the main reasons interior designers love using rustic accents and furniture as the foundation is that they truly coordinate with any color scheme and leave a detailed and lasting impression. 
Mix and Match Modern and Vintage Rustic Designs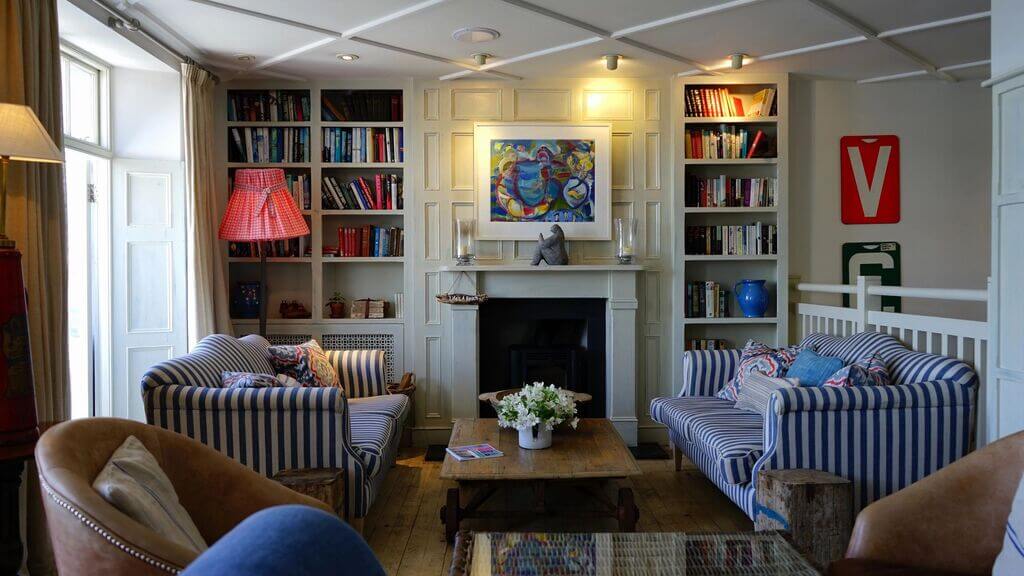 Source: pixabay.com
It used to be the case with interior design that many homeowners felt stuck using only one type or style of design. But as time has gone on, the ideas and creativity within the world of interior design have evolved. Gone are the days of choosing one type of style to decorate your home.
Now, the trend is that mixing and matching styles makes a home feel more like you and your unique style. The homes that feel the most welcoming and stylish tend to have a unique mix of both modern and vintage accents and furniture. Using rustic accents mixed with modern furniture adds both a natural element with an updated look. 
When choosing furniture or accents, if you notice one piece that has bold and strong lines, think of adding a soft textile such as a throw pillow or blanket nearby to help balance out the look. Using wooden frames with a variety of colored wood adds a rustic yet interesting look to shelves.
Adding colorful coffee table books to your intricately designed wooden coffee table will give you the perfect blend of mixing and matching. As you are updating your decor, don't be afraid to move things around in your home to try and find the perfect fit for where they belong. 
Update Your Fireplace With A Wooden Mantel
If you are looking to make a big impact in your living room decor without having to redesign the entire room, changing out the fireplace is where you should start. The fireplace is the focal point of the living room, and the mantle is where eyes are drawn first. 
Wooden mantels are the classic choice as that was what was one of the first materials used to create fireplace mantles. But after a few years of trying different materials, designers have realized how they never should have strayed from rustic wooden mantels in the first place. 
One of the best things about choosing to update your mantel using rustic wood is that there are a variety of choices and colors. You really can't go wrong when you add the rustic wooden shelf to your fireplace as it will enhance the overall appearance of the entire fireplace. 
Enjoying Your Rustic Decor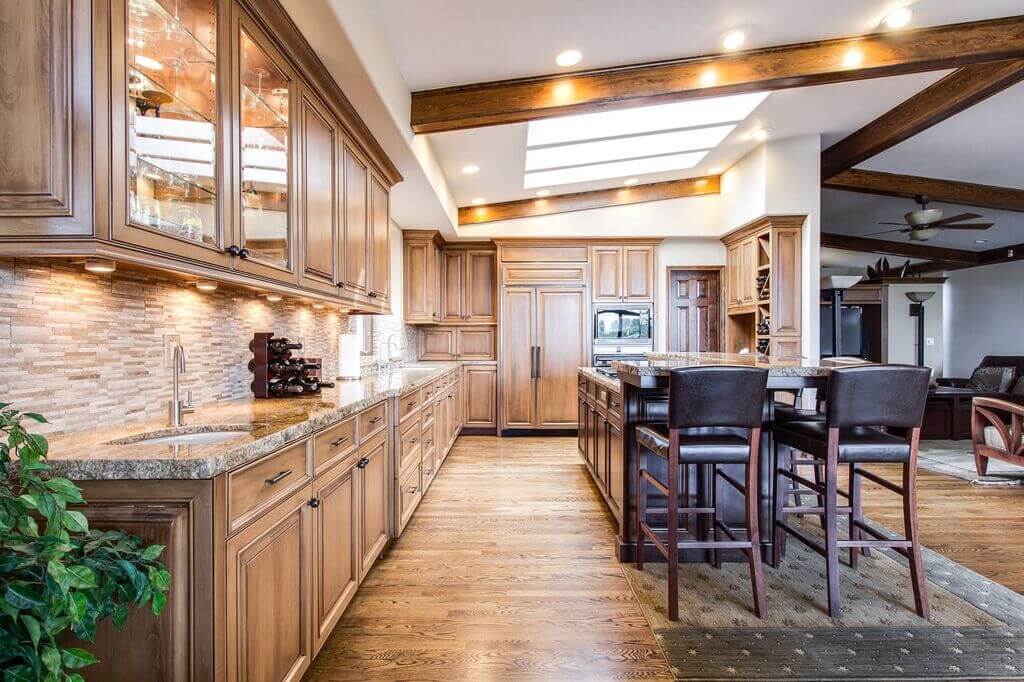 Source: pixabay.com
Walking through your home and admiring and enjoying the decor you worked so hard to choose and style is a lovely feeling. As you choose new rustic items to enhance your decor, don't be afraid to branch out and try something new in your house. Remember that the best part of going rustic is that it never goes out of style.