Delivering a Superior Guest Experience with Smart HVAC system
As more folks are getting back out on the open road and flying the open skies, the competition among hotels is heating up. Travel has been one of the hardest-hit sectors due to the pandemic, but now this industry is seeing record growth. To be competitive in this new travel environment, hotel operators are finding new ways to wow guests and please even the pickiest of vacationers. Earning the highest ratings on sites like TripAdvisor boils down to caring about the details that impact the guest experience. Of these details, one of the most important is the smart HVAC system. So what are the ways these systems influence the guest experience, and ultimately, your hotel ratings?
What Are the Most Common HVAC Systems in Hotels?
To start understanding how to create the optimal guest experience when it comes to the HVAC system, we first need to be aware of what the common types of systems are in hotels.
System #1 – Packaged Terminal Air Conditioner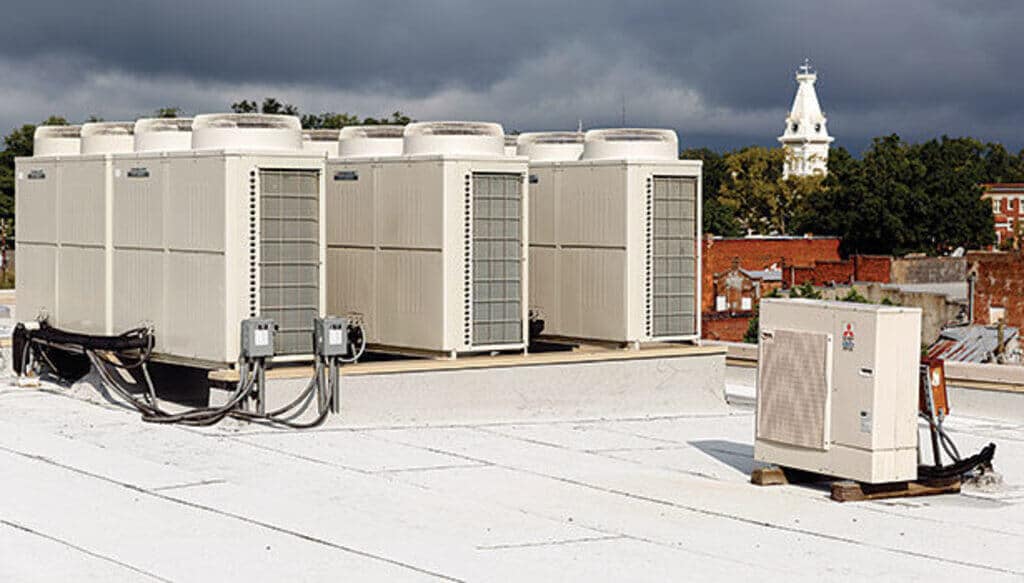 Source: coynecollege.edu
You'll see this type of HVAC system in the majority of hotel rooms across the country. These wall air conditioner units are often controlled by a single panel on the unit itself. These systems are mounted through the wall using a standardized size, and they serve both cooling and heating functions for guests.
System #2 – Vertical Terminal Air Conditioner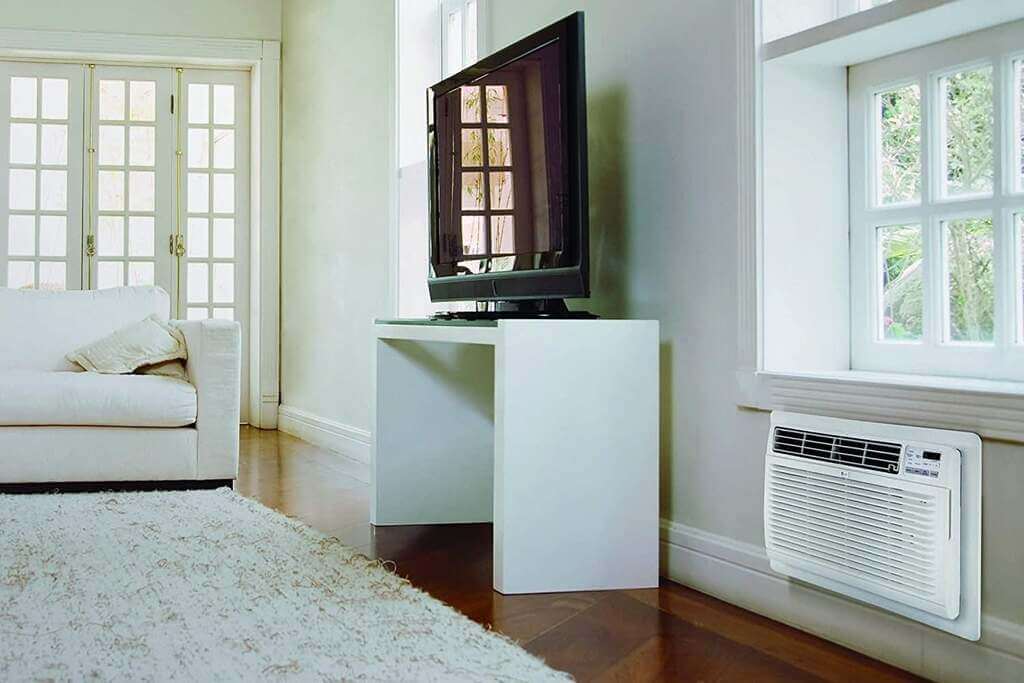 Source: allergyandair.com
These HVAC systems typically serve larger hotel rooms and suites by pushing air through a large duct. As the name implies, the unit is installed vertically, and somewhere hidden from view, like a closet or enclosure built into a corner. All guests see is a ventilation panel that can be painted to blend with the rest of the room. These are controlled by a traditional wall-mounted thermostat.
System #3 – Variable Refrigerant Flow Systems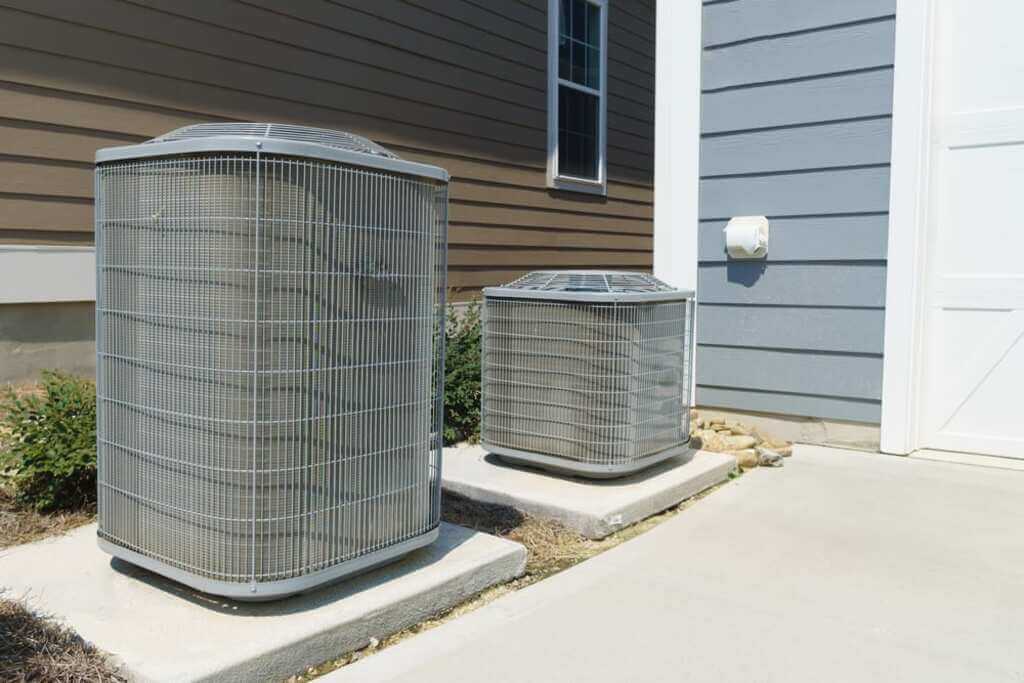 Source: qtxasset.com
Variable refrigerant flow systems utilize a central outdoor condensing unit, typically installed on the roof or at grade. This central condenser can deliver heated or cooled refrigerant to as many as 24 fan coils, with one located in each hotel room. Some of these systems can even deliver heating to one room while delivering cooling to another. These are also controlled by a traditional thermostat.
HVAC Factors That Impact the Guest Experience
Once you know which type of HVAC systems you have in your hotel rooms, you can start to focus on ways to optimize their operation to ensure top guest ratings.
Factor #1 – Heating And Cooling Power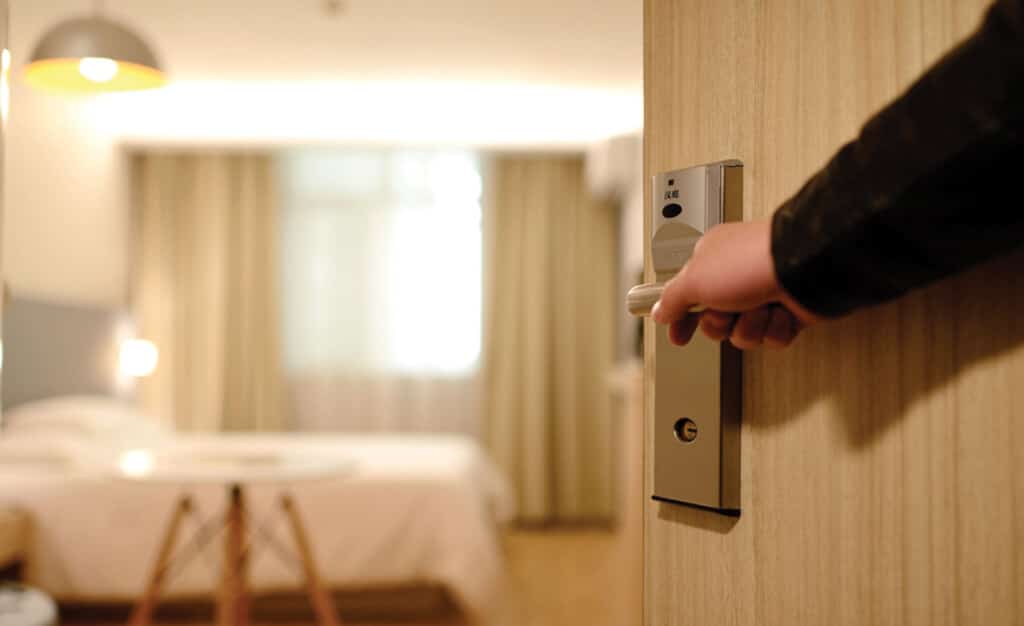 Source: hitachiaircon.com
The most crucial factor for crafting the ideal hotel stay is the ability to maintain a temperature that the guest finds comfortable, whatever that may be. Some people want to sleep in a room that's cold enough to chill wine. Others want to step out of the shower into a warm room that rivals a sauna. HVAC systems need to have plenty of power to accommodate the full range of possible temperature preferences for the best chances of high ratings.
Factor #2 – Noise Level When Running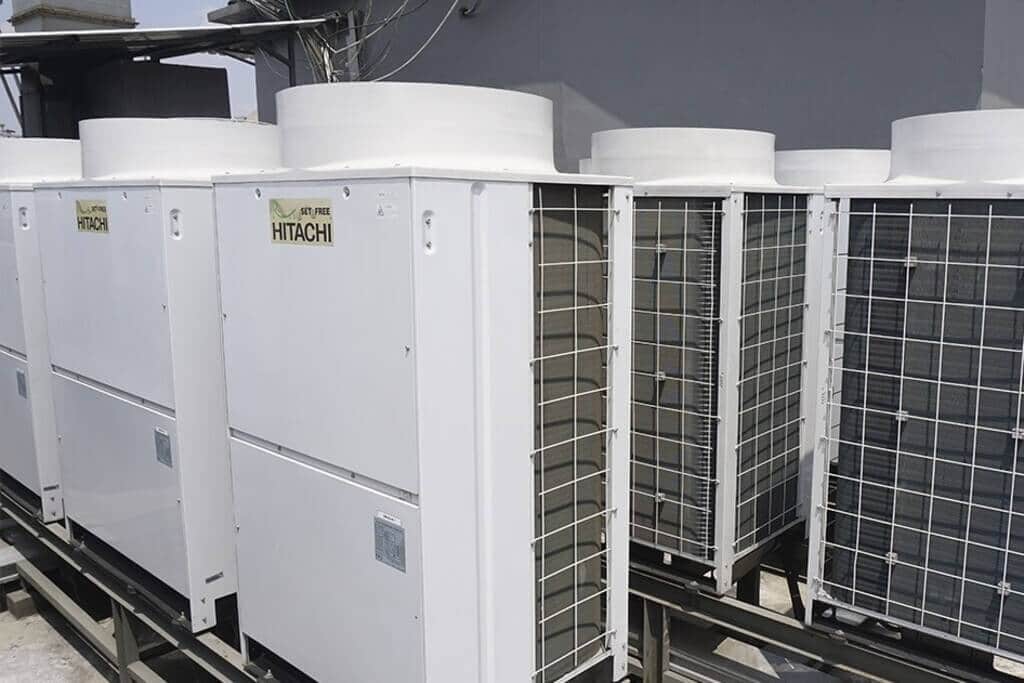 Source: wmhendersoninc.com
Once a guest is completely comfortable and neatly tucked into bed for the night, the last thing they want is a noisy HVAC system that startles them every time it turns on. This is less of a problem with variable flow systems than with systems that have all of their mechanicals inside the guest room. Packaged terminal air conditioners, also known as PTAC Units, are the most critical to pay attention to when sourcing systems because any noise they produce is transmitted directly into the room.
Factor #3 – Drafts In Uncomfortable Places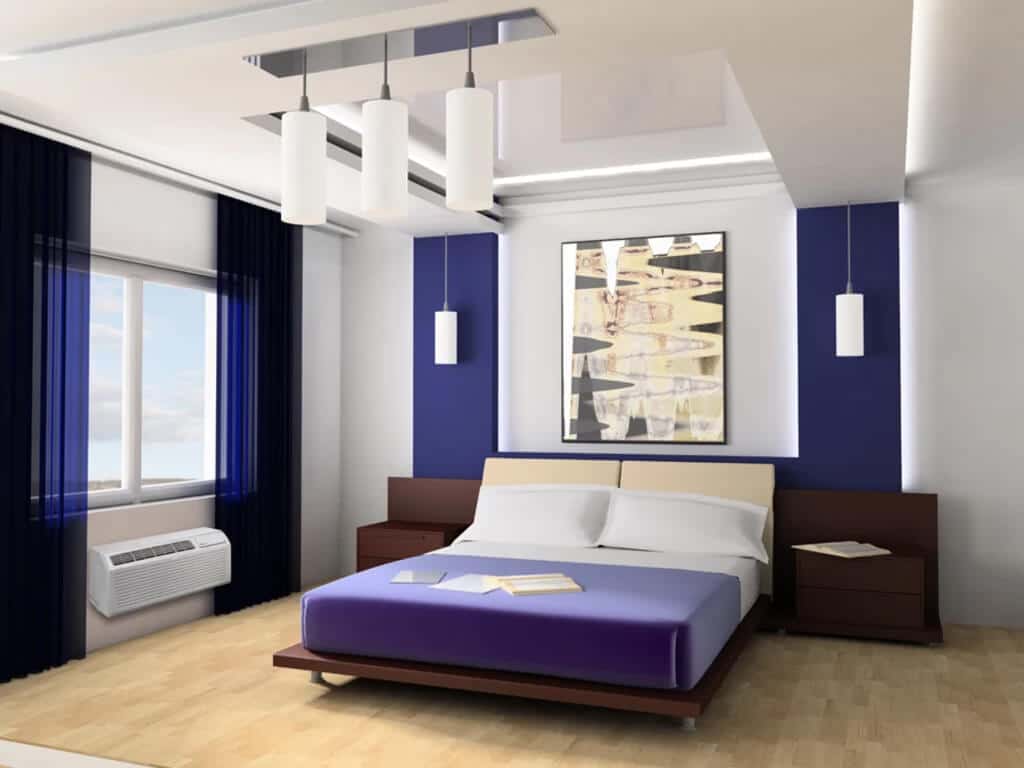 Source: bobvila.com
When the air vents of HVAC units are directly next to a desk or bed, this can create a very uncomfortable situation for guests. Business travelers often have high standards because of how much they travel, so be sure the desk they'll be working at isn't right next to an air vent. It's also good to be mindful of vents in the bathroom that could blow cold air on guests right as they exit a hot shower. Considering drafts will help keep the cringe factor down for better reviews.
Factor #4 – Degree In HVAC Control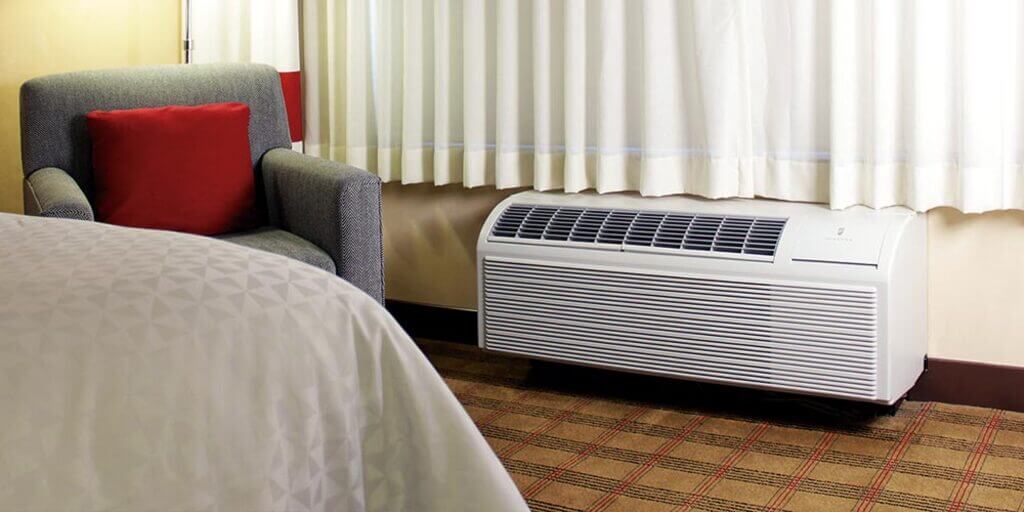 Source: achrnews.com
HVAC systems that empower guests with set-and-forget thermostats are ideal, but not always what comes standard. Some systems only have high, low, and off settings, which can frustrate guests. Making guests constantly fuss with temperature controls is bad for ratings, so consider installing a system with proper automatic temperature controls.
Also Read: 5 Reasons on Why you Should Buy a Smart HVAC System
Factor #5 – Performance Reliability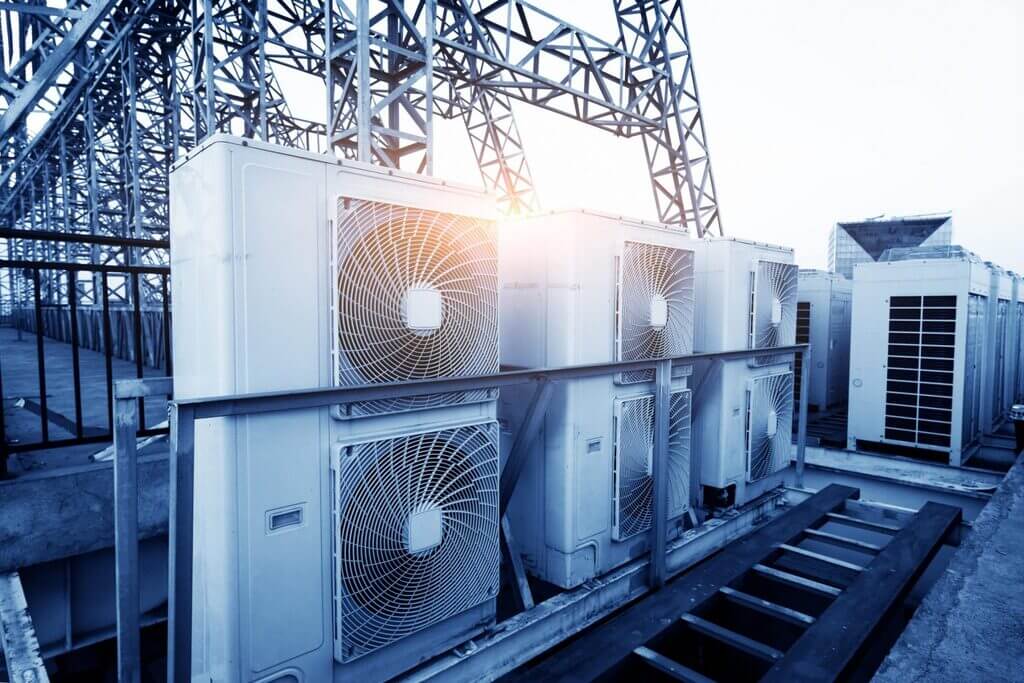 Source: bobvila.com
Finally, an HVAC system repair is only good for guests if it works, so be sure you install a system that's rated highly for reliability. If the air conditioning stops working during the night, you'll likely suffer the wrath of heated guests when they're asked to rate their stay.
Carefully considering these five factors will help you keep your hotel at the top of the rankings in your area. We hope this quick guide to delivering a superior guest experience with smart HVAC design serves both your guests and your business well for years to come!