10 Reasons Steel Stairs Are Better Than Concrete
Stairs are an essential part of any multi-story building. If they aren't properly installed, disaster can strike at any time. That's why builders and designers consider many factors when constructing different stairs like steel stairs or concrete stairs for industrial and commercial facilities, where safety is of utmost importance. And as the client, you also have to take the necessary measures to ensure that you're spending your money on quality materials, reliable services, and a suitable design you can afford.
One way to make sure that you're picking the perfect material for stairs is to compare them. This way, you can make a list of your top choices and weigh your options before making a final decision. To start with, here are several reasons steel stairs are superior to concrete stairs for industrial and commercial settings:
1. Steel Is More Versatile and Convenient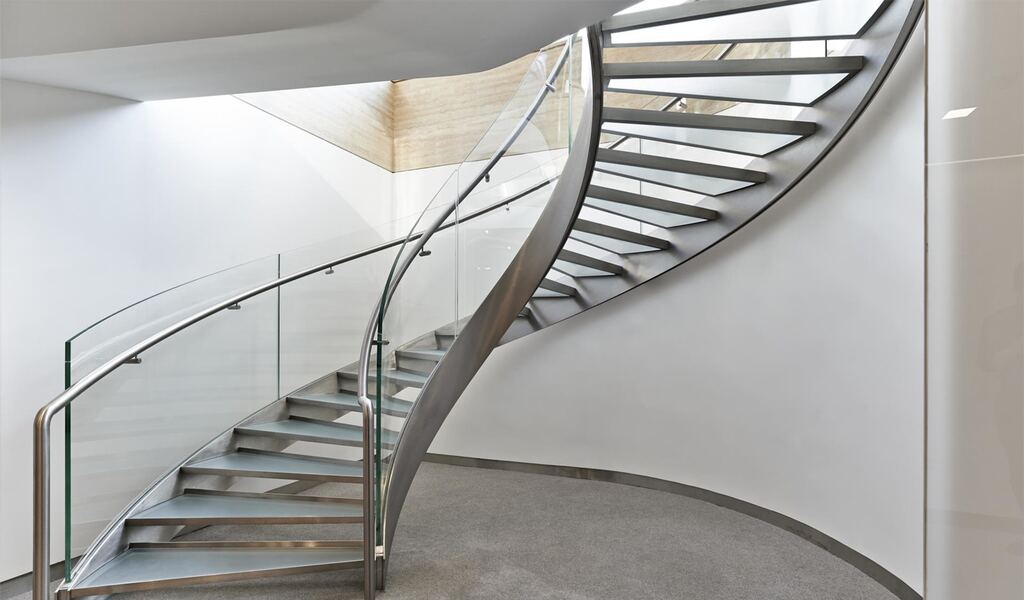 Source: steelfabservices.com
The versatility of steel allows it to use for straight and spiral staircases alike. It's also possible to create more intricate designs with it because steel has malleable properties that concrete doesn't. Concrete has to be molded in specific ways and reinforced to increase its strength.
If you don't want your steel stairs to be built from scratch, there are prefab steel stairs you can choose from and purchase immediately for your needs. These are especially convenient because setting them up is easier and quicker than having custom stairs made. Moreover, going for them is a great way to ensure that the stairs in your establishment are safe and comply with current building codes and standards.
2. Steel Is Stronger Than Concrete 
Steel is an incredibly strong material that can handle all kinds of climates and even natural calamities. This is why it's commonly used as the framework for numerous types of buildings and structures. As a material for stairs, its durability allows for more safety because it'll stay resilient even when subjected to heavy foot traffic.
"It's also a lot less bulky compared to wood and can be used as part of a minimalist design, which works really well in modern buildings," comments James Durr of commercial property sales experts Property Solvers.
3. Steel Lasts Longer Than Concrete 
Because of its immense strength, steel lasts much longer than concrete. What's more, concrete tends to crack, especially if the stairs aren't well made. Since concrete stairs require reinforcement, this also means they take longer to install. And the process involved is meticulous as any mistake could lead to an unstable or poorly built structure.
Another downside to concrete is that it tends to chip away easily, making it look old and worn down quickly. That isn't a problem you have to worry about with steel, so it's a better choice even for outdoor stairs.
4. Steel Is an Overall Better Investment 
Steel lasts longer, is easier to install, and can handle a beating, so you can expect to get your money's worth if you go for steel stairs. Meanwhile, concrete tends to be finicky and will require so much work for what it's worth.
It would also be disappointing to find that the concrete stairs you've invested in weren't constructed well and have incurred signs of cracking and damage within a short period. Steel stairs can look brand-new even after years of use.
5. Steel Is Great for Commercial Applications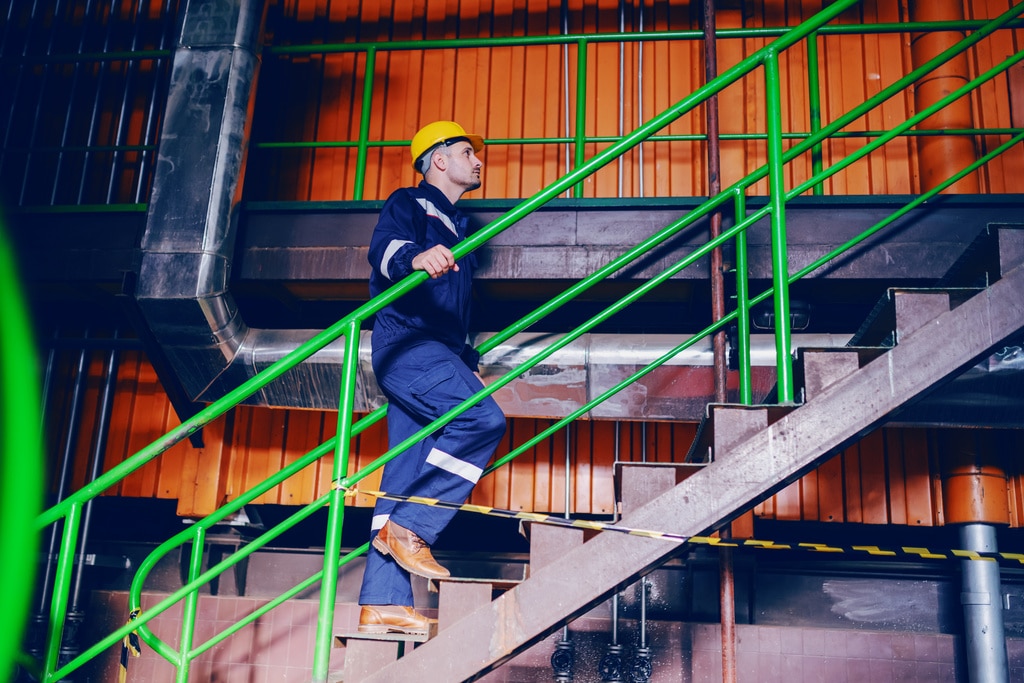 Source: depositphotos.com
Many commercial buildings are now adopting modern architectural designs, and steel allows for a sleek aesthetic that's suitable even for industrial structures. So steel stairs will make an excellent addition to a commercial building not just for its durability but also for its appearance. And because it's space-saving, you'll be able to maximize the use of your establishment. 
6. Concrete Tends to Be Bulky and Takes Up a Lot of Space 
Even if concrete can modify to take on a particular look or style, it can come off as bulky. It's possible for the steps to be thinner than usual, but some worry about whether thinner concrete stairs will be strong enough.
In open spaces, concrete stairs would work because there'd be enough room to install them. However, they might look overwhelming in a facility with a lot of equipment, and they're not the most suitable choice when other available materials like steel naturally take up less space.
7. Steel Can Be Corrosion-Resistant 
You may be thinking that steel will corrode over time. That would've been a valid concern a long time ago, but these days, it's no longer an issue because certain alloys are corrosion-resistant. Stainless steel is one of the top choices for stairs because it can withstand rusting. So even if you're planning to have the stairs installed outside the facility, you won't have to worry about them corroding or losing their structural integrity.
The finish options you can choose for steel stairs also protect them from corrosion. Powder coating and hot-dip galvanization (HDG) are two excellent examples of corrosion-resistant finishes.
8. Concrete Is Not Environmentally Friendly 
One big disadvantage of concrete is that it's not good for the environment. Mixing concrete requires all kinds of machinery, which means that it contributes to emissions. On the other hand, steel is more eco-friendly because it can recycle and use to create other products or structures.
Also Read: Best Spiral Staircase Design Ideas That Would Beautify Your Home
9. Steel Is Easier to Maintain 
Most people prefer stairs that are easy to maintain such that they require less frequent cleaning and fewer repairs. When it comes to steel stairs, you likely won't have to deal with a lot of damage given how durable they are. And to keep them clean, the most you'll have to do is a quick wipe down from time to time.
10. Steel Is Easier to Customize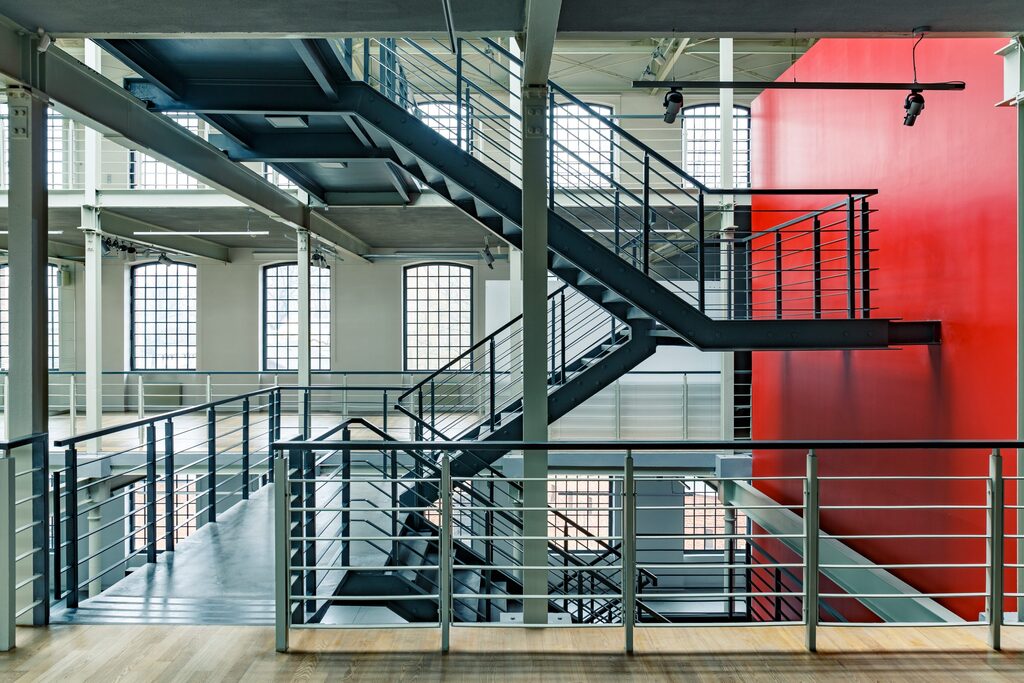 Source: strauch-bauer.de
You may be surprised to know that steel stairs combined with fiberglass grating for sale are easy to customize to match your requirements. For example, you need narrow stairs to fit a hallway or a small area in your office, or you want something more compact than the stairs you already have so you can increase the available space in your industrial facility.
For such purposes, look for a fabricator or company that specializes in steel stairs. They'll take a look at your needs and come up with a design that would match the specifications you're looking for.
Conclusion 
Installing stairs requires proper planning, and choosing the materials for them will determine whether the finished structure is safe, sturdy, and long-lasting. Steel is one of the best choices for its strength and longevity, unlike concrete that can crack and chip away.
Furthermore, steel is versatile and convenient, which makes construction and maintenance so much easier. And in terms of design, steel is far sleeker, less bulky, and highly customizable. So no matter what industry you're part of, you can benefit from having steel stairs in your facility.