9 Tips for Cleaning Your Carpet
Decorating the floors of your home with carpets is a great way to have a warm feeling on your feet during the cold season and some soft comfort in the summer. Carpets help increase your house's value because they are a long-term investment, even with its high-maintenance quality. Here are some cleaning ideas you can do by yourself to help maintain the quality of your carpets.
1. Use a Lint Roller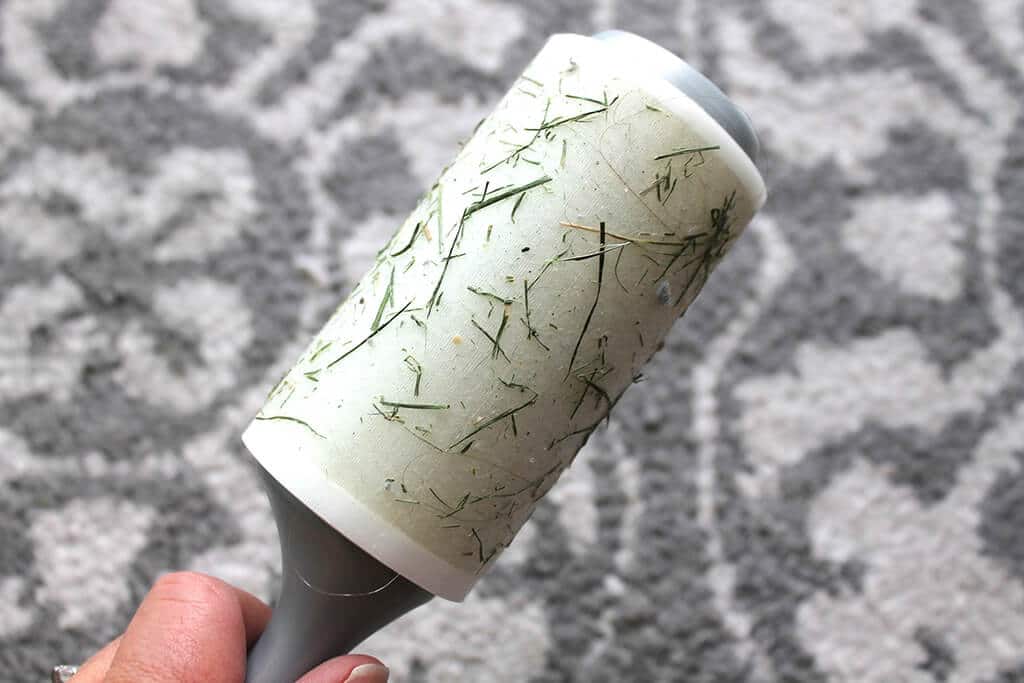 Source: netdna-ssl.com
You might think that a powerful vacuum cleaner could get rid of any stubborn dirt that collects on your carpets, but it may not always get the job done right. If you vacuum your carpet correctly and there are still crumbs, crud, and hair on the surface, consider using a lint roller and exerting a little force to collect all the dirt fully. 
2. Squeegees for Pet Hair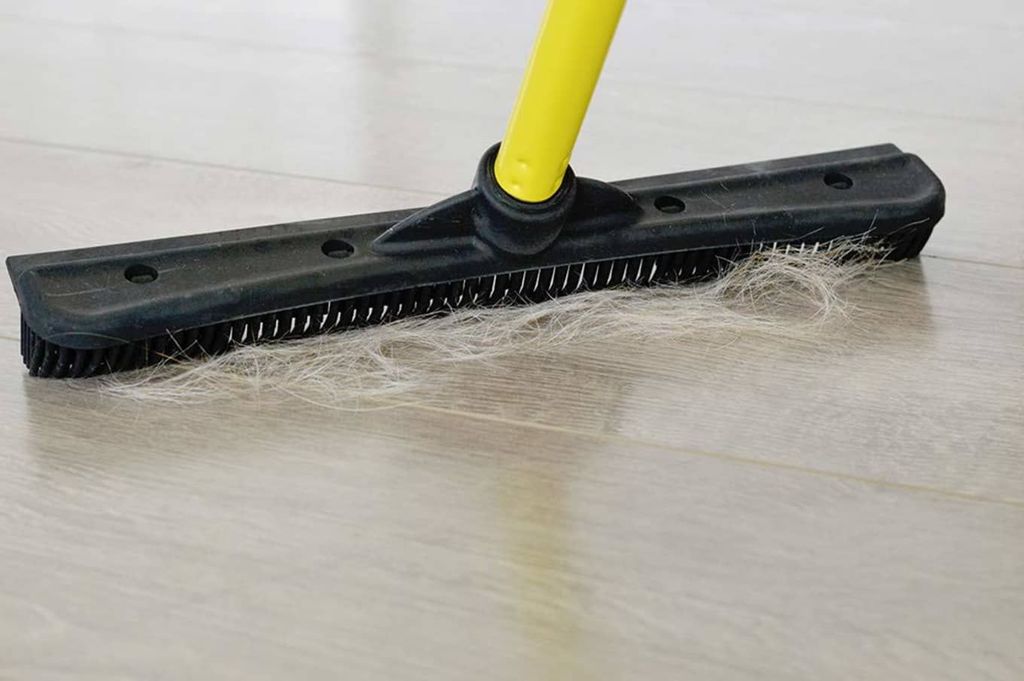 Source: pinimg.com
How can a squeegee help you in cleaning your carpet? Sometimes, lint rollers will not be enough to remove all the dirt thoroughly, especially pet hair. When your pets start to shed, it can cling to your carpet and give you a hard time when cleaning.
Contrary to popular belief, squeegees are not just for cleaning windows, but they can also be used to dislodge gunk, ice frost, and other substances that create thin sheets that will attach to a surface. You can water the squeegee and treat your carpet like you would a window, and remove all the pet hair.
3. Eliminate Stains By Ironing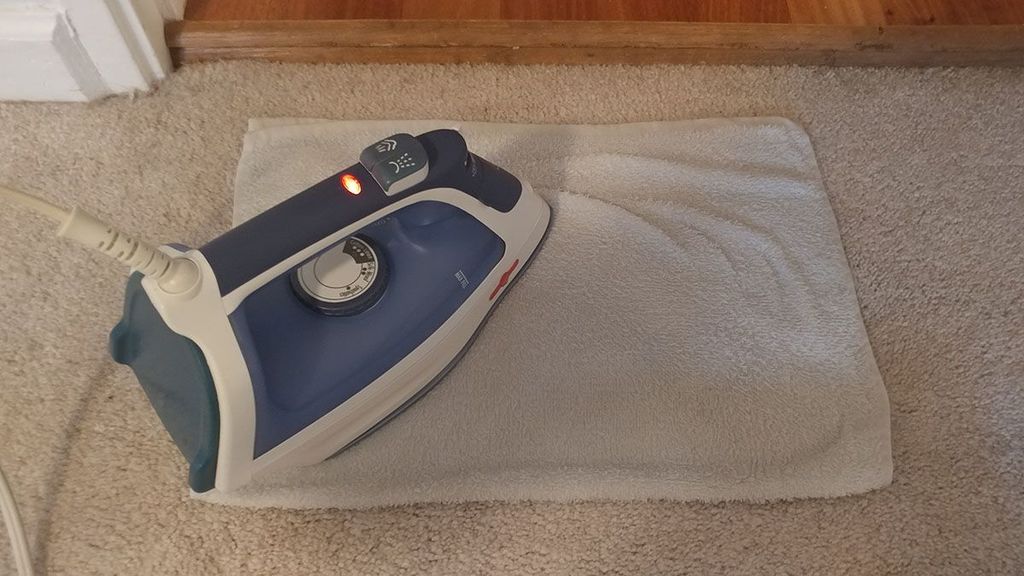 Source: pinimg.com
There are three steps in removing stains on your carpet using an iron. First, vacuum the affected area to remove hard particles and concentrate only on the stain. Apply the stains with water and vinegar solution. Formulate a 3:1 ratio to get this mixture to work on the stained area in about five minutes. Next, lay a towel on top of the stain and plant the heated iron to create pressure and transfer the stain into the towel.
4. Blotting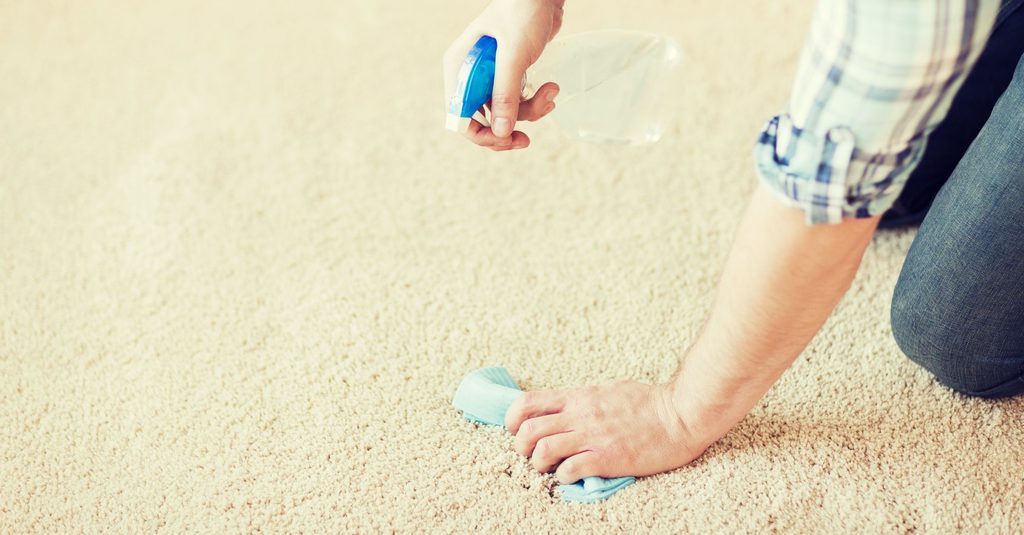 Source: wp.com
When you have a stain on any surface, your instinct might be to rub it away, but if you rub a stain on the carpet, this can cause it to spread further. Blotting is a technique that can remove the stain on the carpet. When you apply light pressure on the stained area, it will transfer to the cloth. Make sure that you blot inwards from outside the stained area so it will not spread further.
Also Read: How to Clean Stained Carpet Like a Pro
5. Homemade Carpet Cleaner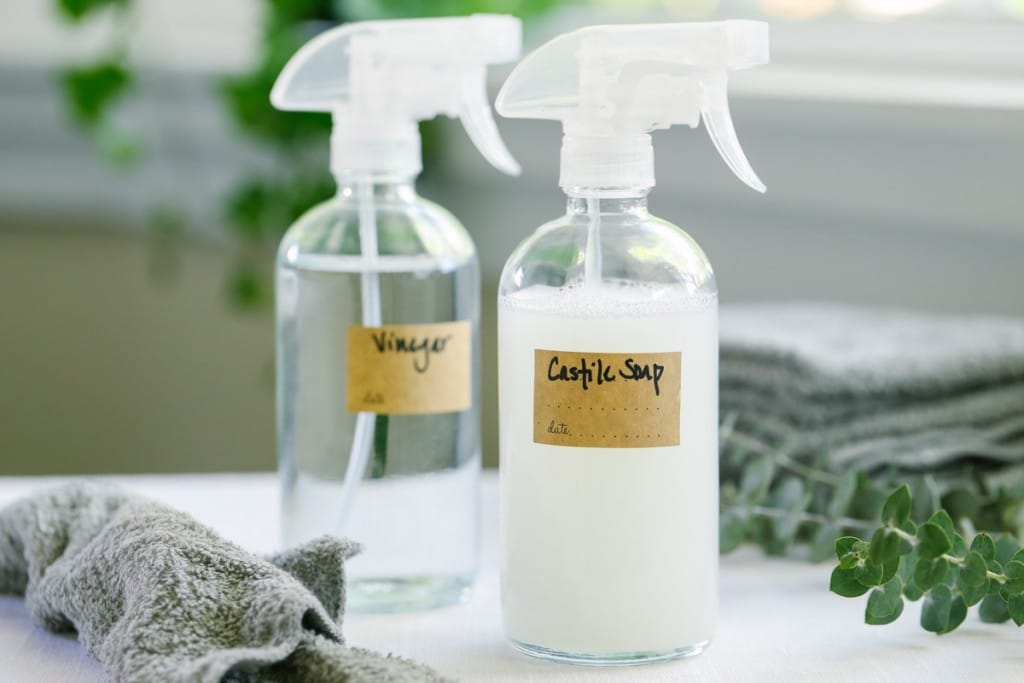 Source: livesimply.me
If you want to be resourceful about cleaning your carpet, you may want to try formulating a homemade carpet cleaner. There are available detergents on the market for deep cleaning carpets, especially if you own a shampooing machine. However, some may prefer a healthy and organic way of cleaning that helps protect the environment. You can create your cleaning solution with ¾ cup of Hydrogen Peroxide, five drops of essential oils, ¼ cup white vinegar, two tablespoons of fabric softener, two tablespoons of dish soap, and one gallon of hot water. 
6. Baking Soda Removes Oil Stains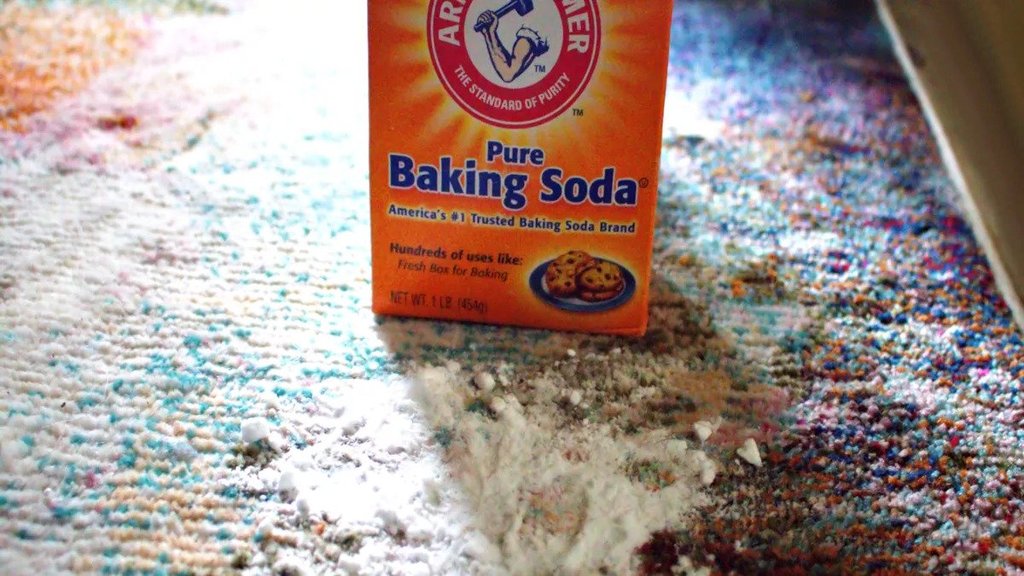 Source: cbsistatic.com
Oil stains can be one of the worst problems that you encounter in cleaning your carpet. As it turns out, baking soda can be effective in extracting oils from carpets. Spread some baking soda over the oil stain and leave it there for a while. The baking soda will absorb the stain, which you can then remove with a vacuum. After you extract the oil, you can proceed to dab the stain.
7. Rubbing Alcohol Can Clean Nail Polish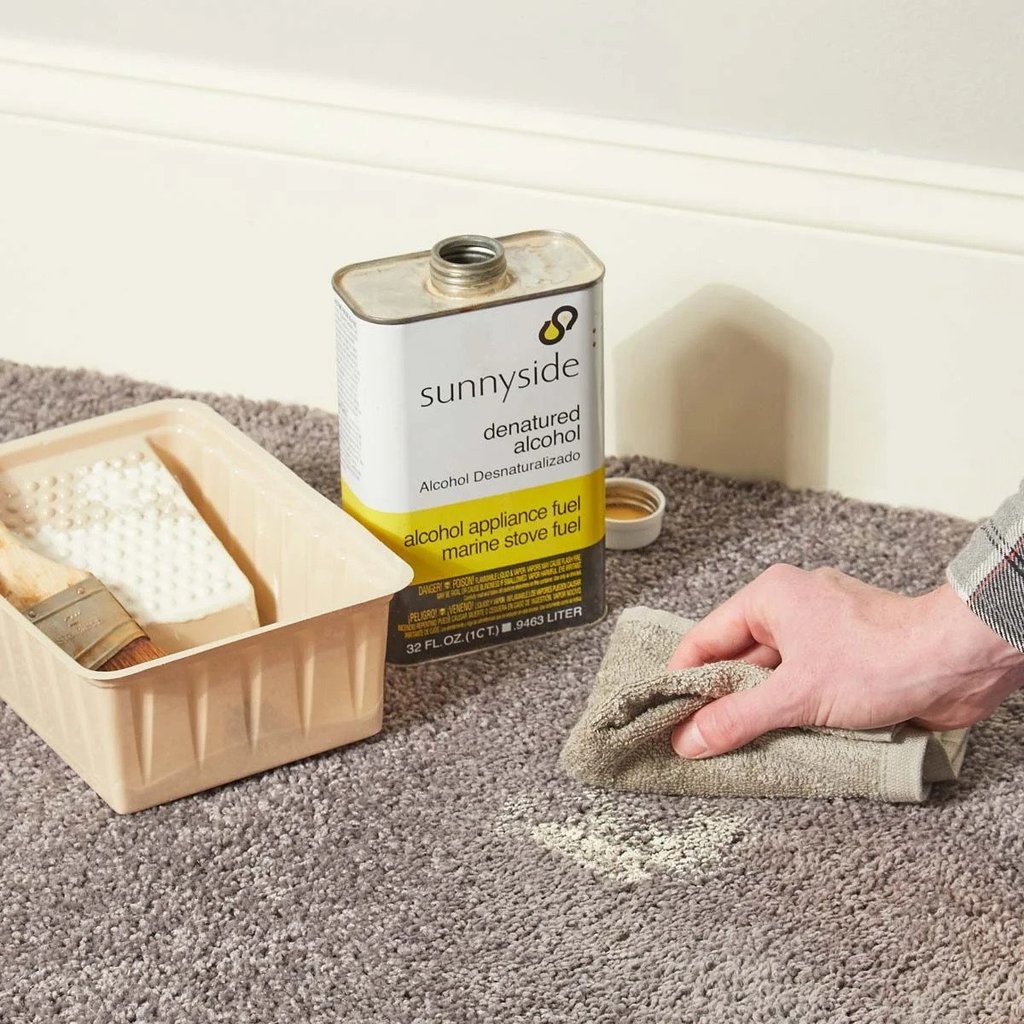 Source: familyhandyman.com
Applying rubbing alcohol on carpets may cause bleaching and damage the dye, but rubbing alcohol is a good nail polish remover, in which you let the nail polish dry up and try to chip off some of it. Gently dab a paper towel or a piece of cloth to help dissolve the nail polish.
8. Use Shaving Cream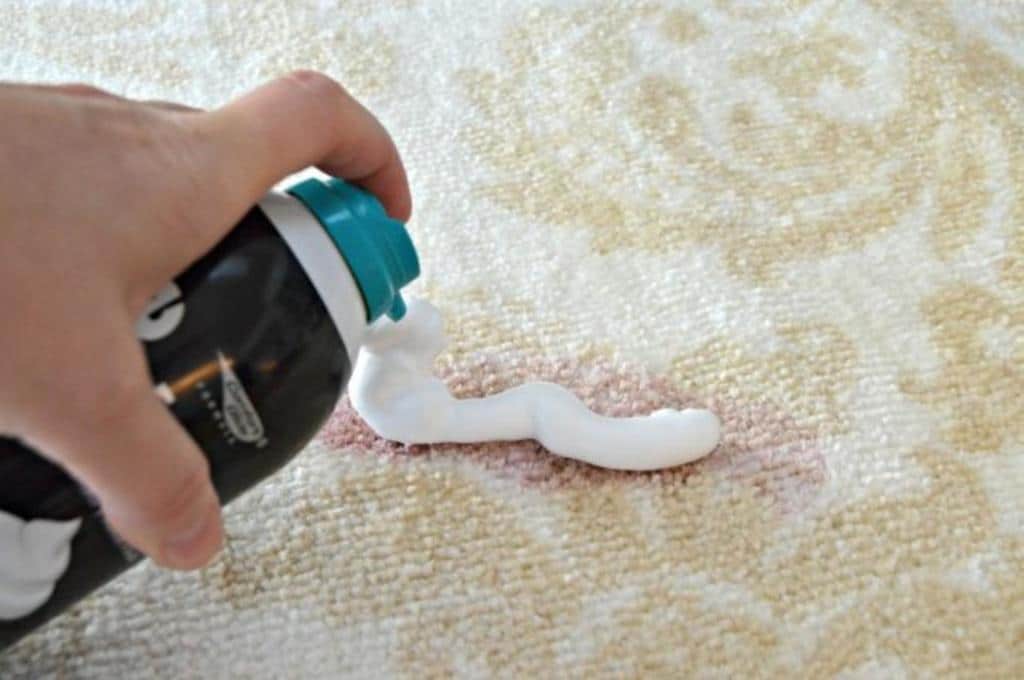 Source: cloudfront.net
For ordinary dirt stains, you may use shaving cream for cleaning. You can easily spot dirt on carpets with light color due to high traffic, resulting from dust accumulation. You may use shaving cream by applying on the stain and leave it there for a while. Applying this technique can also make your carpet more fluffy.
Also Read: Tips On Repairing Carpet Holes And Sealing The Edges
9. Deep Clean Your Carpet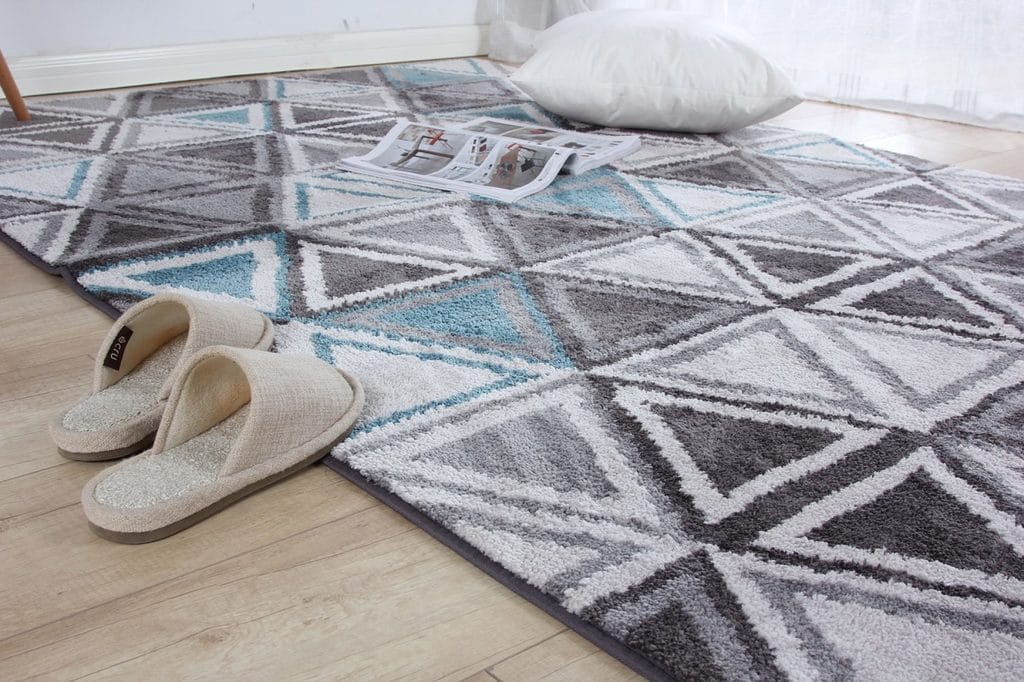 Source: jetcleancarpetclean.com
You can perform a deep cleaning on your carpet without using harsh chemicals. Club soda can work as a cleanser after you spritz it on your carpet. It is one of the best solutions for removing dirt and stains on your carpet. Dab a cloth on the surface until there are no more visible stains. You may gently rub the area with a cloth or paper towel to remove the stain.
Steam cleaners are also a great option for thoroughly cleaning your carpet. For carpets with deep-seated stains, you can mix baking soda, vinegar, and water in equal parts. Apply it directly on the stain and let it sit for a few hours. Once the carpet has absorbed the cleaning paste, you can use your steam cleaner.
How Often Should You Clean Your Carpets?
Experts say that you need to vacuum your carpet at least twice a week. You might also consider hiring professionals such as Emerald Carpet Cleaning to clean your carpet every year. If you have heavy "traffic" in your houses such as smokers, children, or pets, you should vacuum your house three to seven times a week and get deep cleaning done every three to six months.
For households with family members with lung diseases such as asthma, carpets placed in high humidity areas should be checked regularly for mold growth, as it can produce allergens. As much as possible, allow your carpet to dry outside your home immediately once it is spilled on by any type of liquid to prevent molding. 
There is a wide selection of residential flooring products such as bamboo, vinyl, stone, laminate, tile, and cork, but carpeting your floor remains the most popular floor treatment. The carpet industry is growing stronger with all the best reviews from users. With proper maintenance, carpets can be a great investment that can give your home an elegant look and feel.