West Palm Beach Roofing Company Advice
When there is a fire outbreak in a building, one out of the two things is sure to happen. JJ Quality Builders Florida  says It's either the fire burns down the whole building within a very short period. Or there's a case where a house takes more time to burn than other homes. All these scenarios are all subject to the building materials used in constructing the house. But in this case, we are particular to roofing materials.
 So this article will lay more emphasis on the roofing materials that tend to escalate or reduce the chances of a fire outbreak.
You see, when you talk about how a roofing material will handle a fire outbreak, you would have to consider its resistance to fire. And the most commonly accepted specifications for fire-resistant roofing materials are the ones given by Underwriters Laboratories (UL).
 Underwriters Laboratories is an organization that is known for making standards for fire safety. A standard fire test is usually performed to establish the fire rating of roofing material. This test assesses the following performance criteria:
Flame penetration through the roof covering into the attic area

The extent of flame spread over the entire surface of the roof covering

The likelihood that the roof covering will become displaced and throw off embers. 
According to the UL, there are three basic standards for fire resistance, and they include:
1. Class A fire rating
this rating indicates that the roofing material can withstand very high or severe exposure to external fire outbreak or heat. This means that the roofing materials under this class are the best for buildings located in very hot regions. Examples of Roofing materials in this class include.
a) Clay roof tiles, slate, and concrete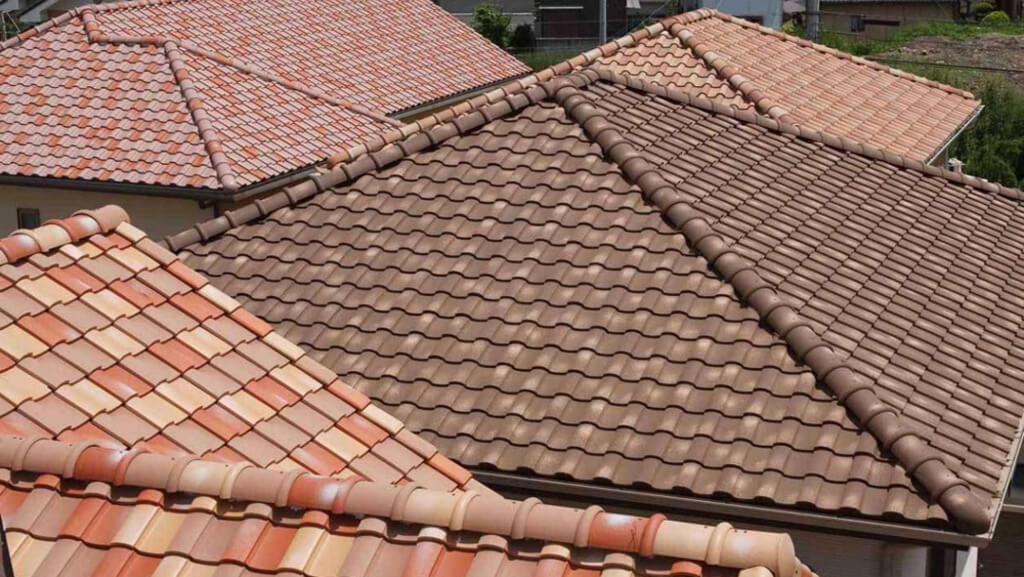 these roofing materials are all classified under Class A fire rating because they are highly non-inflammable. In addition to this factor, these materials maintain these fire rating properties throughout their life span. This is to say that additional treatments are not necessary to keep the roof in its fire-rating. Nonetheless, these are heavy, so in some states, firefighters may not be permitted to enter a home with a tile or stone roof if the fire has progressed beyond a certain point. This is for fear that the very heavy roof would collapse in on them.
b) Metal roofs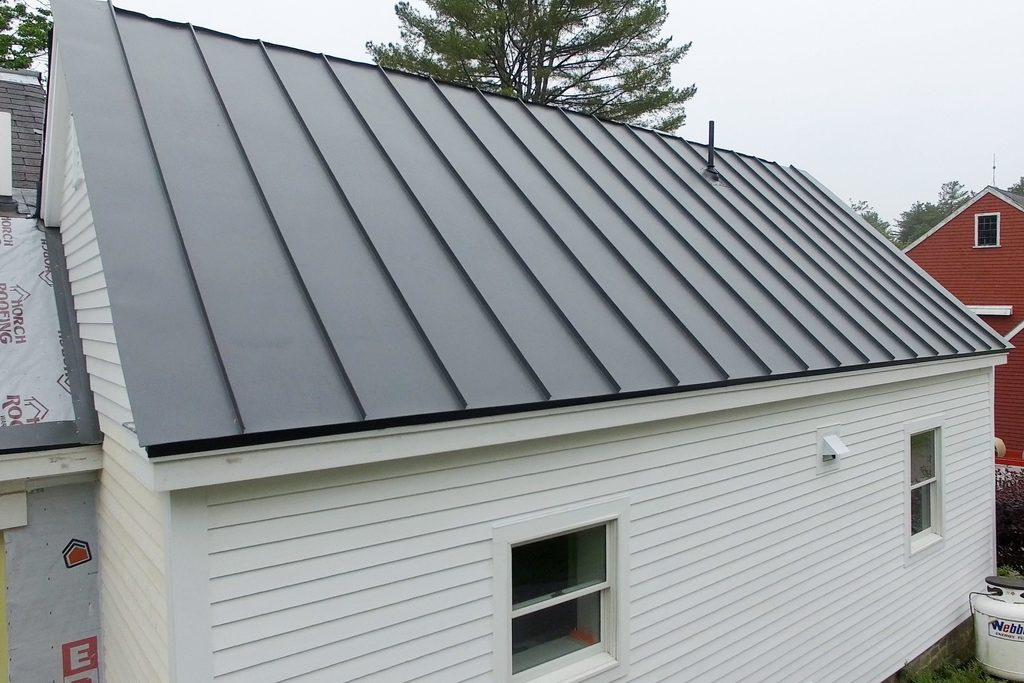 Source: horchroofing.com
Metal roofs are generally in the  Class A rating. Because of this, they are recommended for use in regions of a hot climate. They are incombustible and are also lightweight. 
2. Class B fire rating
This class has a lower fire rating than class A. It is used to indicate a roofing material that can moderately withstand exposure to external fire outbreak or heat. This means that roofing materials on this class are relatively accepted in regions with lower heat compared to the class A. Examples of roofing materials that fall under the Class B rating are:
a) Asphalt shingle roofing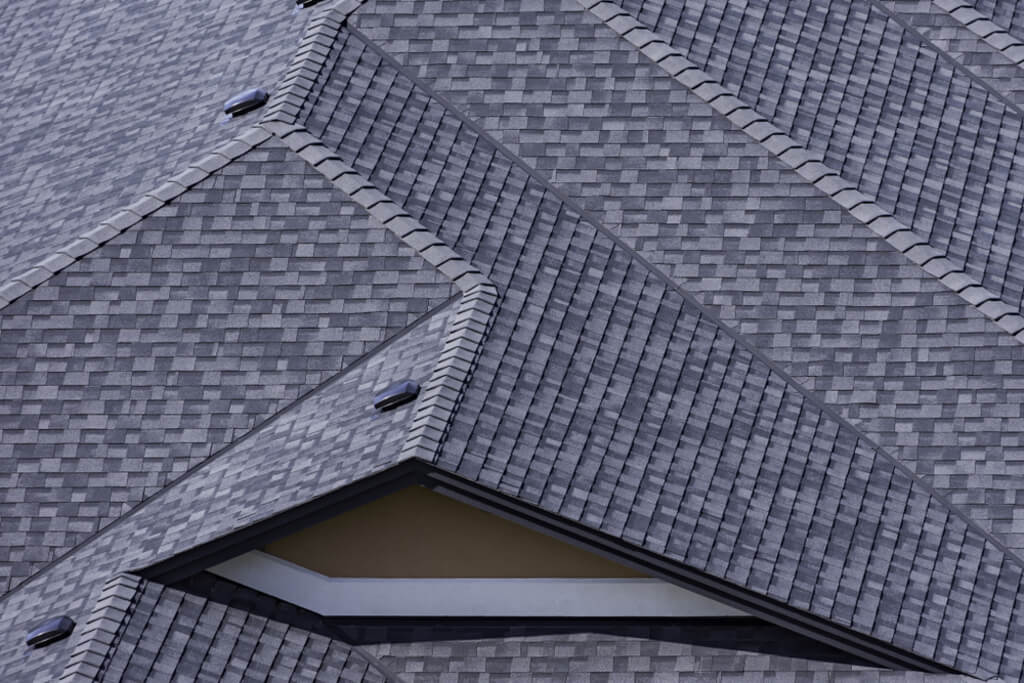 Source: roofsforlifeandrepair.com
The asphalt shingle roofing is controversially considered to be a Class B and Class A fire-resistant roofing material. However, its fire-resistant qualities are not as strong as that of Class A materials like tile or slate. For asphalt shingles to be as strong as tile or slate,  it will need additional treatments as its reflective covering erodes as years go by.
Also Read: What Are the Materials Used in Roofing?
b) Wooden roofing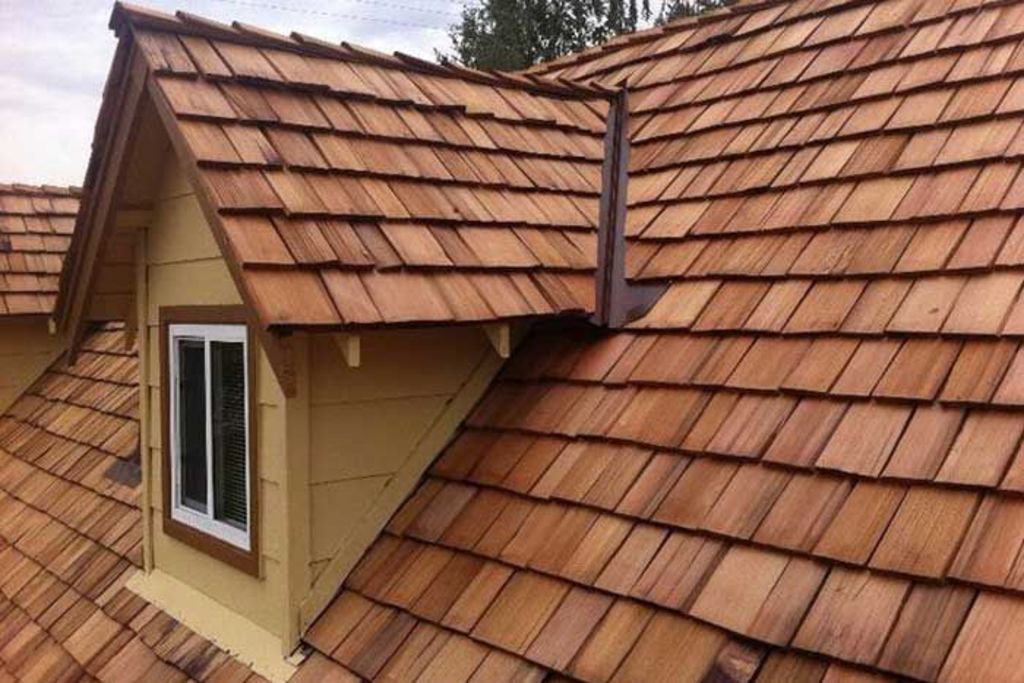 Source: pinimg.com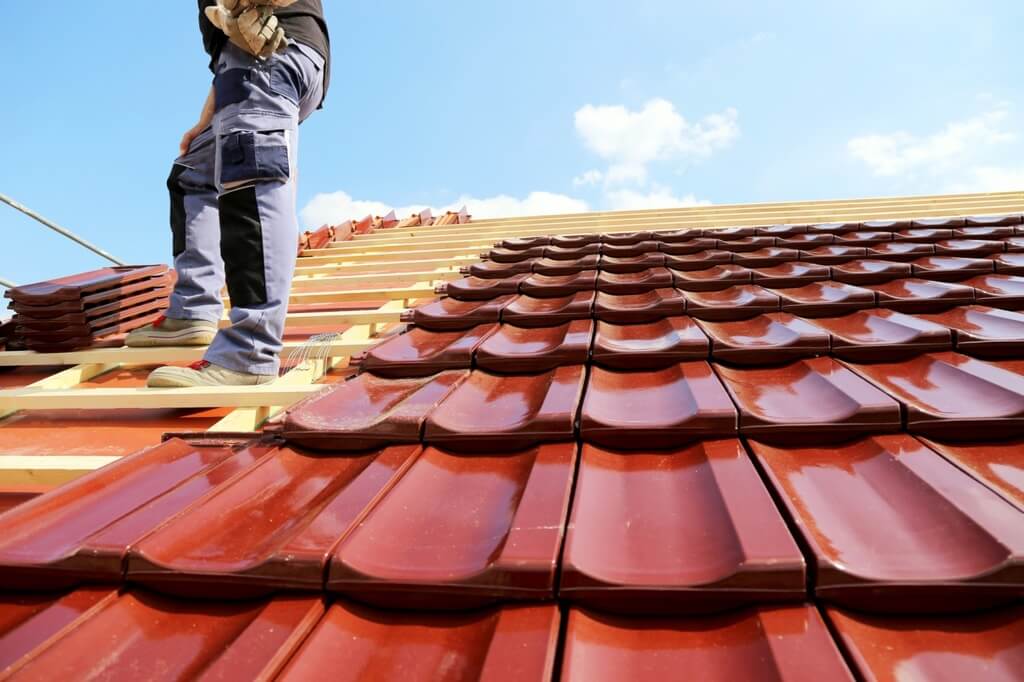 Source: azbigmedia.com
wooden roofing, as you may expect, is considered the most susceptible to fire damage. You might be surprised to learn that treated wood can reach Class B status, or even Class A if the proper underlying materials are added.  So, in other words, it is very much advised to treat the wood properly for it to withstand an external fire outbreak.
3. Class C fire rating
This happens to be the lowest on the scale of fire class ratings. It has the smallest ability to withstand external fire outbreaks, unlike Class A and Class B. The roofing materials in this class might not fight fire outbreaks, so they are recommended for people living in regions of cold climates. Examples of these roofing materials are plastic, rubber, plywood. These roofing materials are considered very inflammable, and no amount of treatment would undermine the effect of fire on it.
In conclusion, the major difference between class A and B roof materials is their ability to withstand the spread of fire. If a flame spreads for 6ft or less, it is considered class A. But,  if it is greater than 6ft and less than 8ft, it is regarded as a Class B roofing material.