The global vinyl flooring market is expected to grow at an annual rate of 7.4 percent, according to Grand Review Research. In 2018, its market size stood at over $25 billion, and by all accounts, it appears that this growth will be realized. Even with the wide variety of flooring options available now, vinyl flooring maintains its popularity in the residential and commercial sectors alike.
Vinyl Flooring Is Inexpensive and Simple to Apply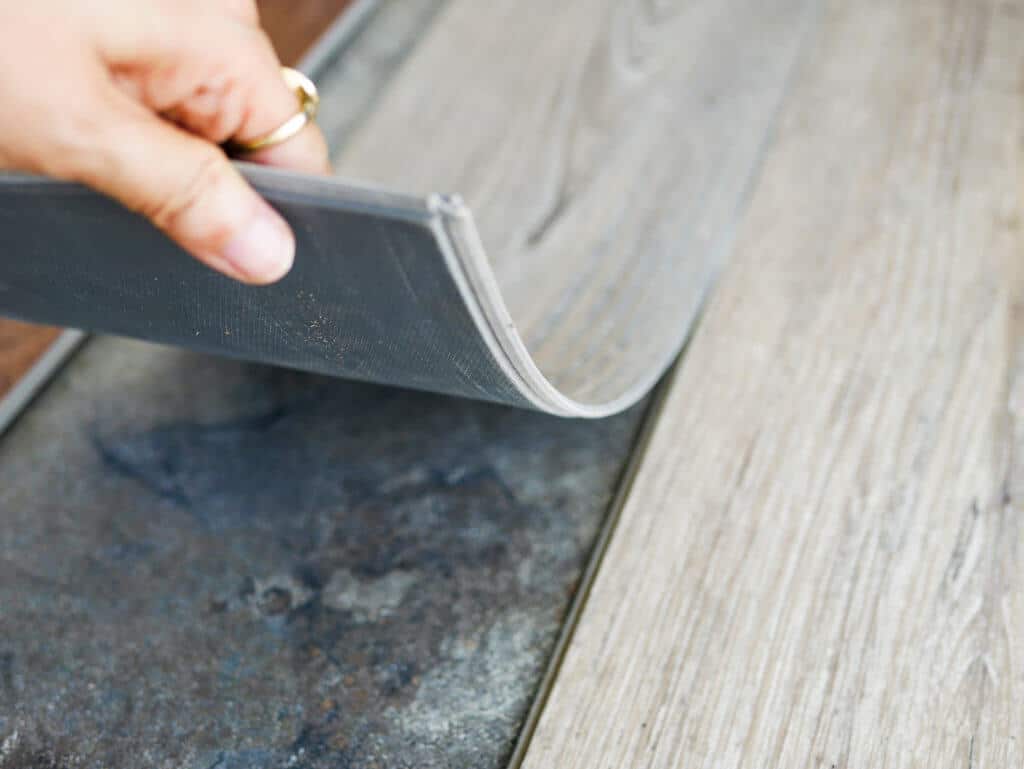 The primary reason vinyl flooring is so popular is because it's easy to install. It can easily install on practically any surface. To top it off, vinyl offers better quality for the price than anything else on the market. Vinyl is flexible, meaning it can take a large amount of punishment before showing the first signs of tear.
Its durability and high performance make it fantastic for homes with a lot of kids or pets. The one caveat is that some vinyl flooring can contain phthalates, which are toxic. However, it is easy enough to avoid these toxins by purchasing flooring marked phthalate-free by the manufacturers, as well as frequent vacuuming and using air purifiers designed for gaseous pollutants.
Cleaning and Maintenance Is Easy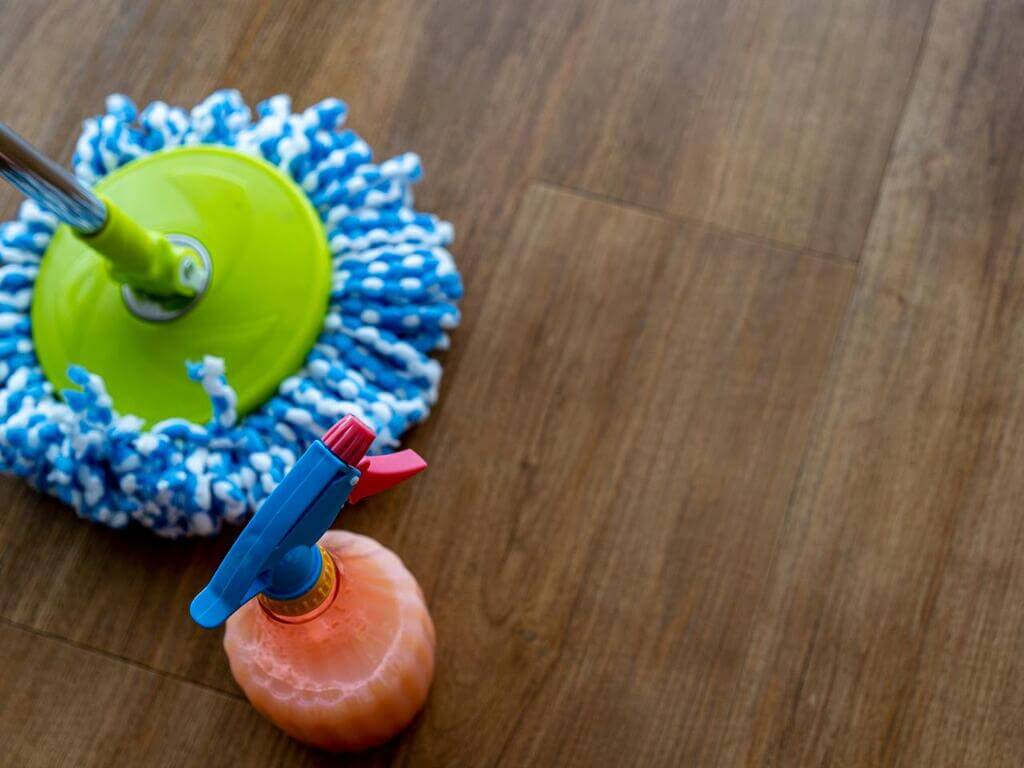 Aside from being affordable, vinyl is like by property owners because of how easy it is to maintain and keep tidy. Any stains or scuffs are easy enough to treat or scrub away, thanks to its plastic surface. All it takes is a few cups of vinegar and hot water solution.
Just mix one part vinegar in 10 parts water, add in a couple of drops of mineral oil, and you're good to go. For everyday removal of dirt and debris, use a vacuum cleaner with no attachments and dry-mop until clean. Avoid abrasives and cleaning solutions not specifically designed for vinyl.
But although vinyl is hardy and easy to maintain, that doesn't mean you can just disregard proper flooring care. As with any kind of flooring, put mats and rugs at doorways and hall junctions. Get furniture that has felt tips, or make use of floor protectors. And layout sliders whenever you need to drag something across the floor.
A Valuable Real Estate Asset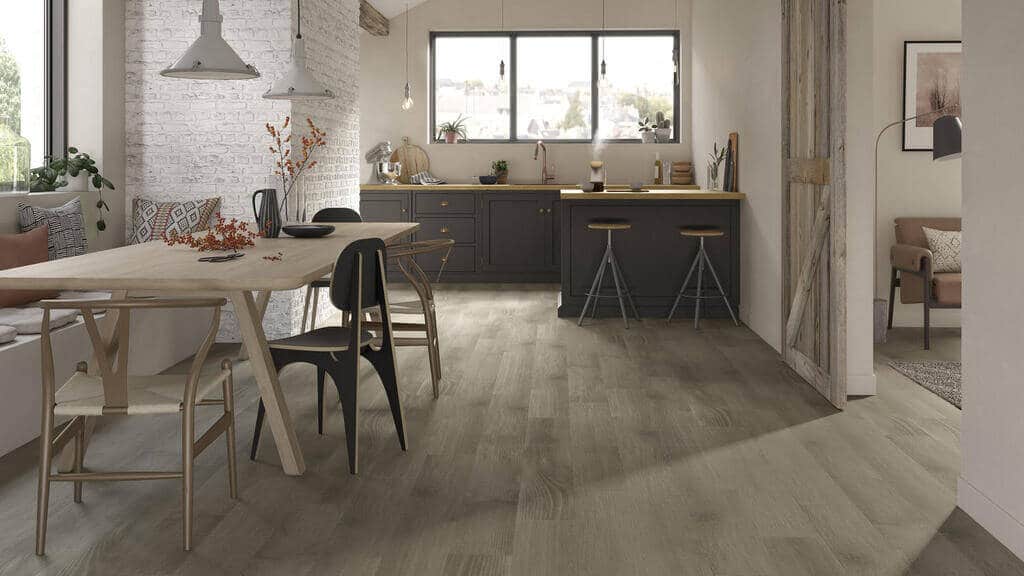 Thanks to its great qualities, vinyl flooring is very desirable in the real estate market. With minimal effort required to install, maintain, and detoxify, it is definitely considering a property asset. Both residential and commercial property owners see the value in a flooring material that has practicality and longevity.
Vinyl flooring offers both. As the commercial and residential markets grow, so does the vinyl flooring industry. The residential market alone has accounted for over 47 percent of the vinyl flooring market's total value in 2019, according to the latest reports from Floor Covering News.
By all accounts, this figure is likely to keep increasing. This has allowed luxury vinyl flooring to be perfected and take center stage. With the coming of luxury flooring options such as vinyl plank comes the unprecedented potential to boost real estate value with flooring alone. 
Aesthetic Potential Is Limitless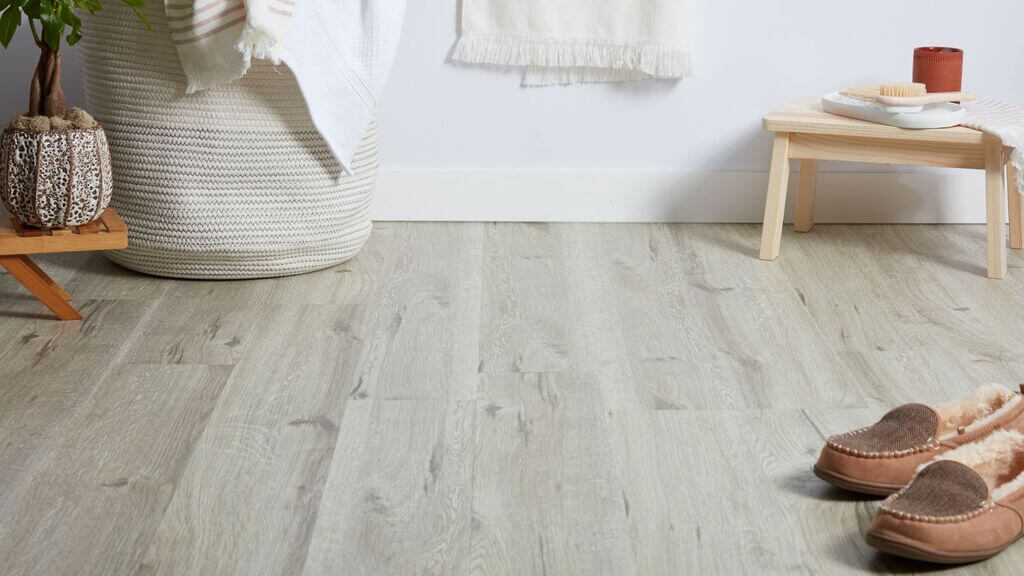 You may be aware that vinyl flooring is renowned for its realistic imitations of materials such as wood plank and marble. This offers home and business owners premium-looking flooring at a fraction of the cost of the real thing. Vinyl flooring design has gotten so advanced that there are styles that believably depict effects that were previously only present in genuine materials.
Vinyl tile fashioned in the likeness of materials such as shale bears all the trappings and details you can see in genuine shale tile, such as its lineations and evidence of a craftsman's touch. Wood-style finishes bear marks such as hand scrapes, water stains, and genuine wood grain.
Ceramic-style ones are grouted just like the real thing. But apart from these lifelike imitations, there are limitless possibilities for abstract designs that redefine what premium flooring can look like.
Different flooring options all have different applications in which they shine. But vinyl flooring beats them all in terms of versatility. Aside from a few situations, you cannot go wrong with it. It's rugged, low-maintenance, and aesthetically pleasing. All qualities that you would want in flooring material.