Linen is one of the best fabrics due to its casual look and unique texture. Though it's not smooth like cotton, it is breathable and has a good appearance. Additionally, linen sheets can be used not only in summer but throughout the year. It's trusted by thousands of homeowners worldwide, and after buying linen, you will enjoy the summer breeze. 
When you think of linen, you get the picture of an airy, breezy, and comfortable fabric. You will even enjoy hanging them out to dry in your cottage, and they may sound different if you're using cotton or other fabrics. Besides, it's more durable than cotton, and though it's crispier during purchase, it will soften over time.
Those certain characteristics separate linen from any other conventional fabrics in the market. No wonder many people fall in love with it and almost always stick to it for their everyday needs. To add to that, linen also comes in almost every set to satisfy your needs. Ranging from bedsheets, tablecloths, blankets, or even fashion pieces. 
What is Linen?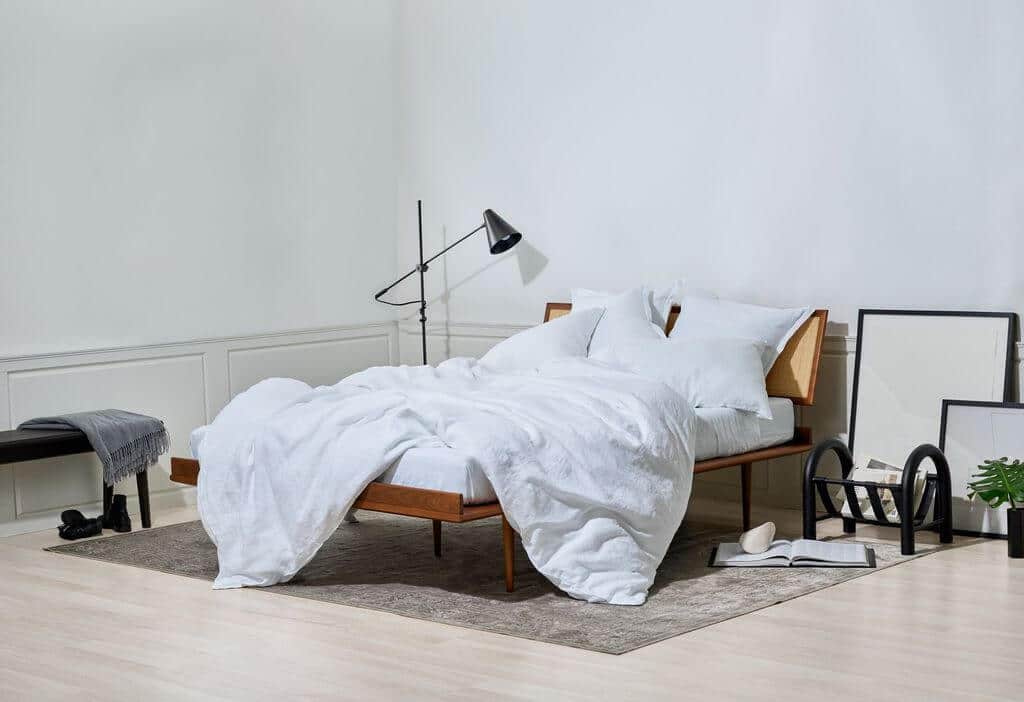 Source: squarespace-cdn.com
Linen is a fiber that is extracted from the flax plant. It is mainly grown in Europe and Belgium, to be particular. They have incredible quality plus other benefits compared to the typical fabrics. 
Why People Should Use Linen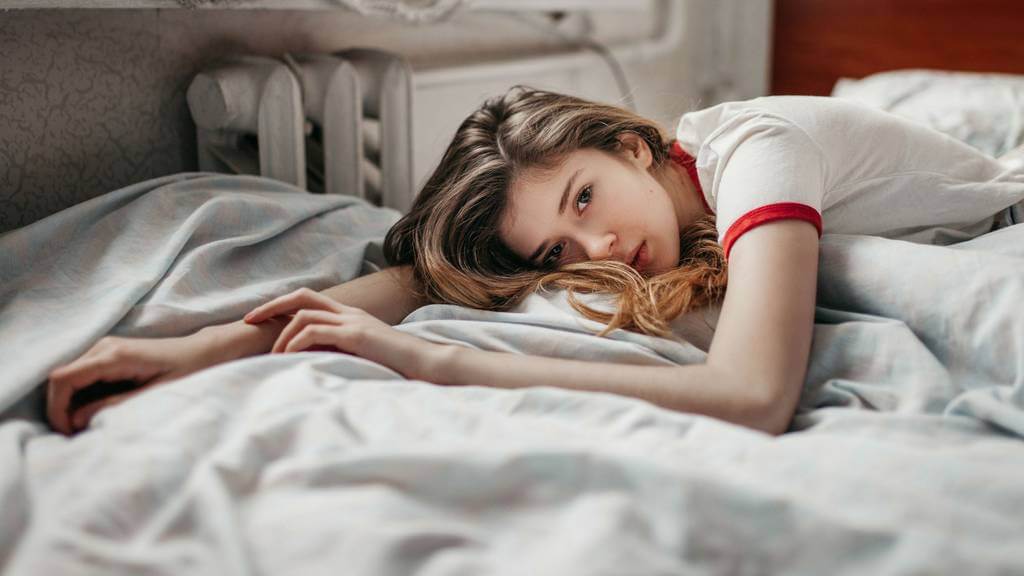 Source: allure.com
Due to linen's bacteria resistance, unique filtering, ventilating, and moisture absorption capabilities, it is the ideal choice for that enjoyable night's sleep. Besides, it's anti-allergic, which makes it ideal for babies and people with skin sensitivities. Below are the benefits of this fabric:
1. High Breathability 
Linen fabric has high breathability since it is highly permeable and has incredible heat-conducting abilities. Therefore, it will keep you cool during summer and warm during winter to ensure you have a comfortable sleep.
2. Higher Moisture Absorption
Before this fabric becomes wet, it will absorb about 20% of weight moisture. Since it can easily take away the moisture from your body, it leaves your skin cooler and fresher. 
3. Versatility
Though linen sheets are made for hot climates or summers, they can fit into any season. This is because they are natural temperature regulators. But during winter, buy a fur blanket and match it with a linen sheet for the ultimate warmth.
4. It Gets Softer After Each Wash
Due to its unique properties, linen fabric usually gets shinier, unique, and better after washing. And unlike some fabrics that start fading or wearing out after subsequent washes, you will have better material. 
5. Stronger
Unlike cotton, linen is way stronger. Imagine those beefy flax bundles in linen and how they translate to a stronger and long-lasting material. You will enjoy using them in your home for many years provided you take care of them well. 
6. Environmentally-Friendly
The different parts of the flax plant can be used without leaving any footprint. Besides, it is renewable, requires less water, and the processing stage is also minimal. And considering its manufactured from natural fibers, it is biodegradable.
7. Hypo-Allergenic
Besides the excellent properties, linen is also hypo-allergenic. Therefore, if you have skin sensitivities or a skin disorder, then it has the ideal environment for your skin. And if you have a baby, you don't purchase another fabric. 
Caring for Linen Sheets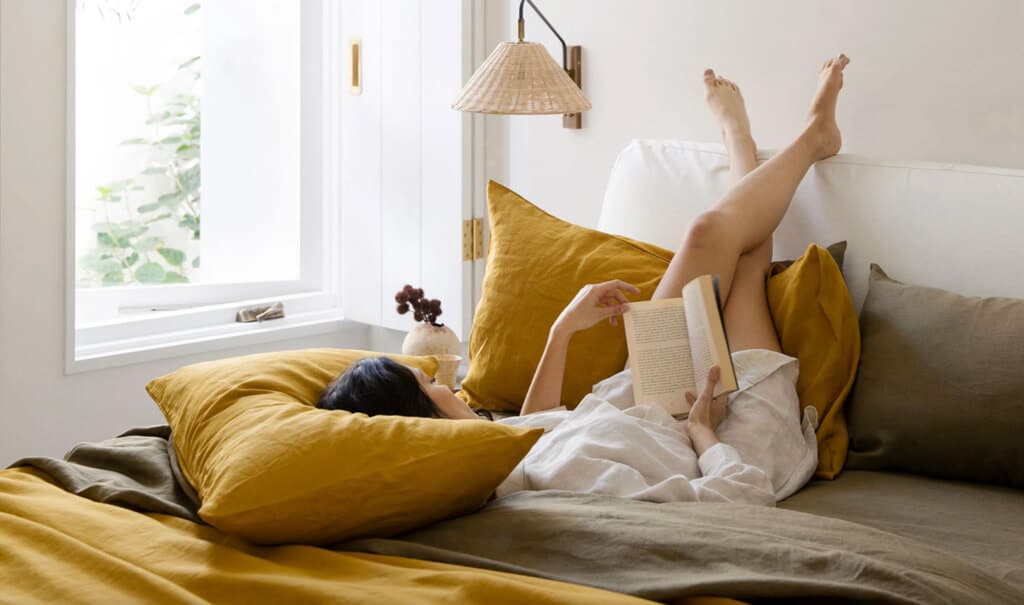 Source: hearstapps.com
The linen sheet is easy to care for, and just like a dress, it will get softer but cannot match cotton. Wash the linen weekly using cold water and a mild detergent. It's also crucial to fold them nicely for the sheets to enjoy proper storage. 
And during storage, avoid those softeners with silicone as they can coat the linen fibers and make it harder for them to absorb moisture. Also, please don't keep them in the dryer for long as they will start forming wrinkles. During storage, ensure the place is dry and has good ventilation. Also, using plastic boxes or bags can make them yellow permanently. 
Where to Get Linen Sheets 
During the last few years, newer linen brands have sprung up. One of the top brands was Casper, but it has dropped out of the market. Tuft and needle are also reputable brands, and if you live in the UK, then Piglet will be your best option. This UK brand has also operated in the US since 2019, and they have the best linen sheets. 
Bottom Line
Linen sheets are popular for their casual look and unique texture. But also note that they are an investment and the way to take care of them determines how long they will last in your home. And when choosing linen, note that it has a different feel than cotton and other fabrics, so your satisfaction will depend on your preferences.