The Window Maintenance Guide for New Homeowners
Windows serve several priceless purposes in your home or commercial premises. They allow fresh air and natural light in, for instance, while letting you enjoy the outdoor view without going outside. They also help in regulating indoor temperature.
Moreover, creatively designed windows go a long way in elevating the entire property's décor and its overall value. These are just some of the many reasons to keep your windows properly maintained! But how do you go about it?
This window maintenance guide should take you through the measures you need to take to keep your windows well maintained as a new homeowner.
Cleaning the Windows and Frames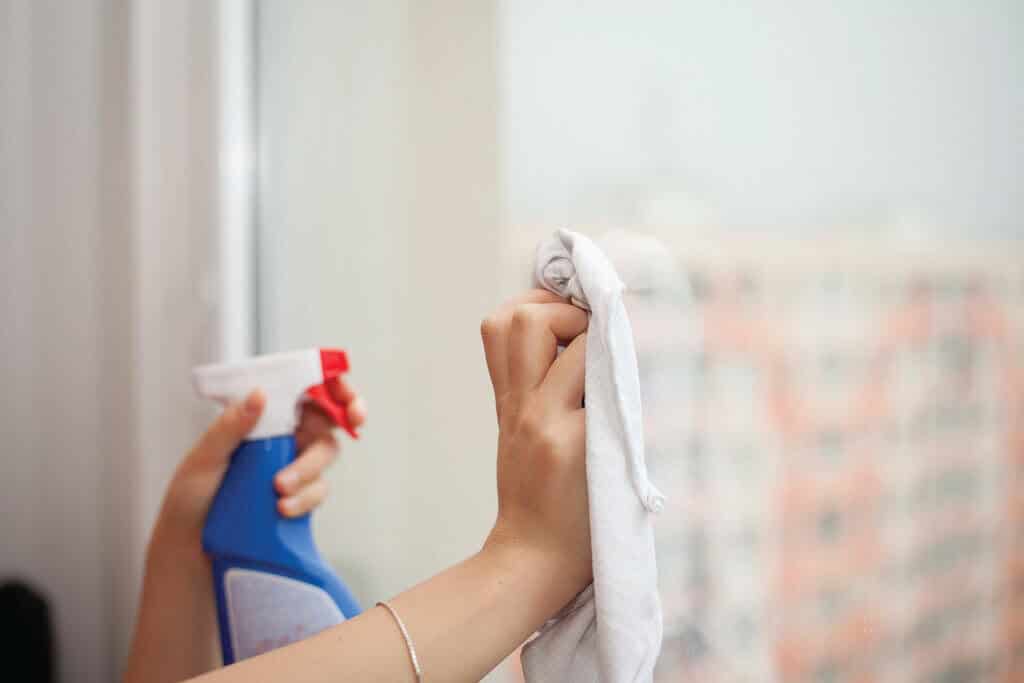 Source: theexaminer.com
Over time windows are also prone to accumulating the dirt, dust, and grime that you come across while doing general maintenance on the interior or exterior of the home. This is not to mention their constant exposure to the elements, and moisture, which might eventually attract mold build-up.
All these factors eventually affect the performance of the windows as well as their outlook, making it paramount for windows along with their frames to be cleaned regularly.
Regularly washing your windows with a mild soap solution or commercial design window cleaner can help give your windows a fresh look, improve their functionality, and even increase their longevity.
Inspecting For (And Replacing) Any Cracked Glass Panes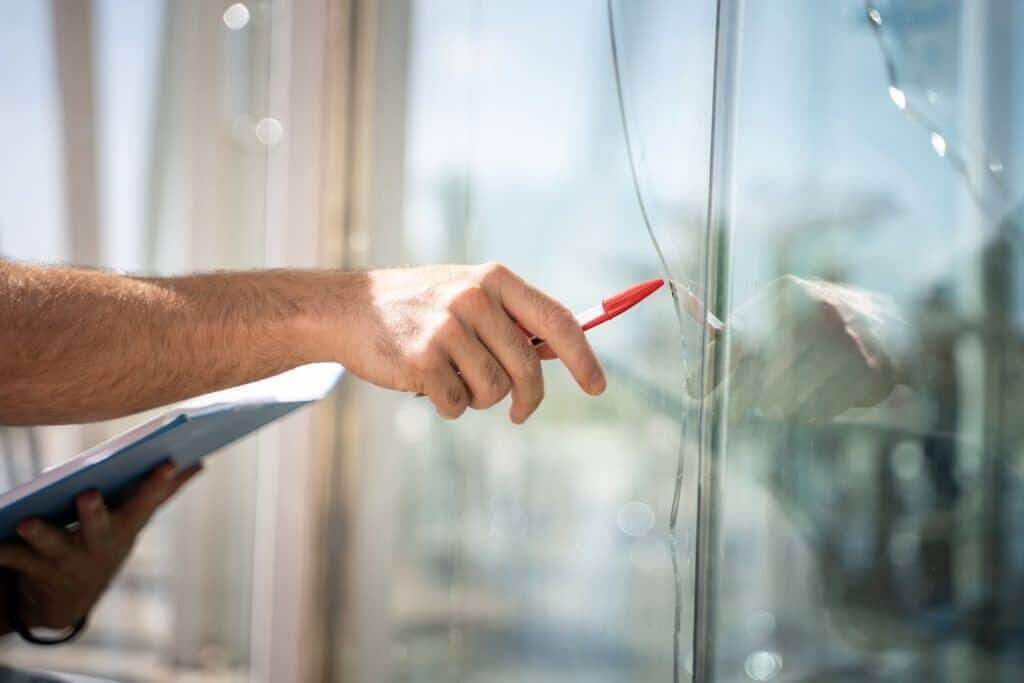 Source: actionglass.com
Cracked glass panes can be a huge nuisance. They allow moisture and other harmful elements to seep in and cause undue damage to the pane and the window frame. 
As a new homeowner, it is imperative that you seal and replace broken or damaged glass panes. Don't wait for them to get permanently damaged or fall out of place. 
As long as you have quality tools and window glazing supplies in your possession, window pane replacement is actually something you can even do by yourself. 
Installing new window panes will help keep your windows safer and give them a more appealing look.
Replacing Worn or Damaged Weather-Stripping Seals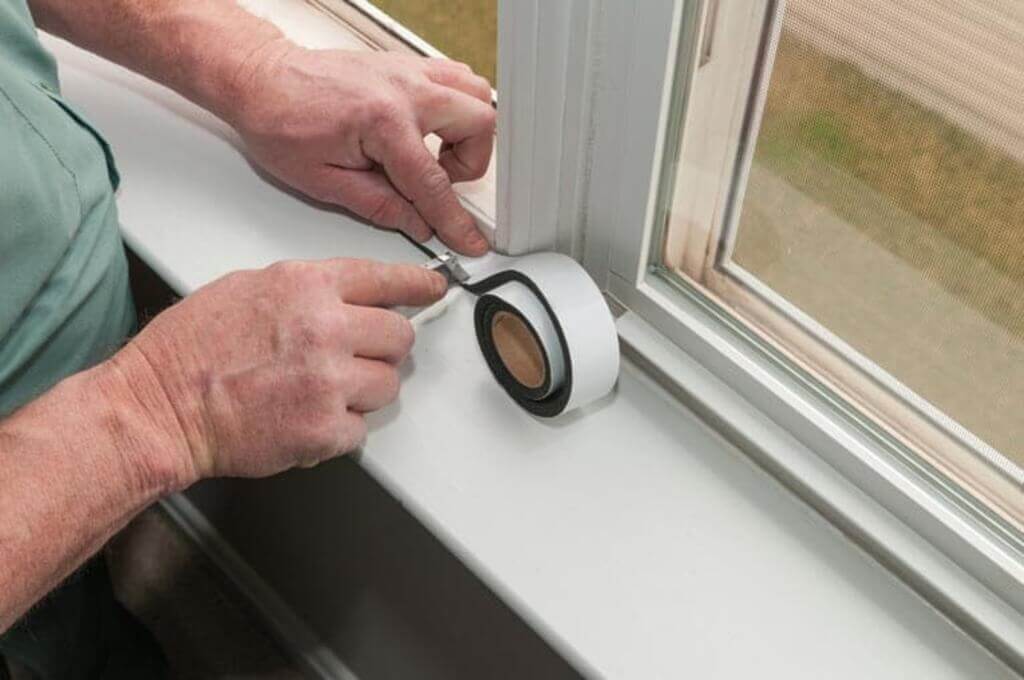 Source: hometips.com
Weatherstripping is not just used for keeping out unwanted air or moisture from the windows. It also serves a critical purpose in weatherproofing windows and helps keep them efficient in their functioning.
Typically, the material used in window weatherstripping creates a protective layer between the outer window frames and the interior panes of glass to barricade elements such as air or moisture from getting in or out.
This is why you should regularly give your windows a thorough inspection and replace damaged seals if any. Also, check out for any open crevices, seams, or cracks and seal them with caulk.
Lubricating Moving Parts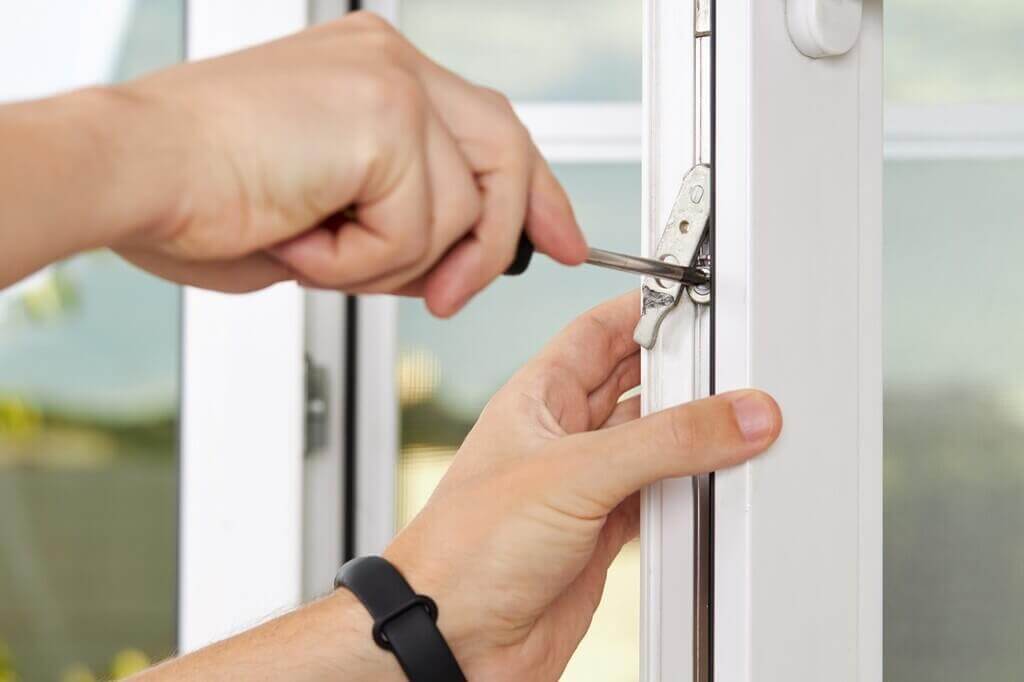 Source: ltd.co
Moving parts are common in windows for most houses, commercial premises, and even garages. And there's no denying that they will get a bit old over time. Due to constant exposure to dust, moisture, air, and other elements, corrosion is also likely to set in eventually.
When this happens, they can become unreliable in handling, especially if they are not given the regular lubrication they deserve.
And to be honest, the last thing you want is dealing with a squeaky window that makes a terrible noise during operation or one that gets stuck so you have to break a sweat just to open or close. 
Lubricating them often after window cleaning using suitable cleaners can help keep your window moving parts operating as smooth as new.
Dealing With Loose Hardware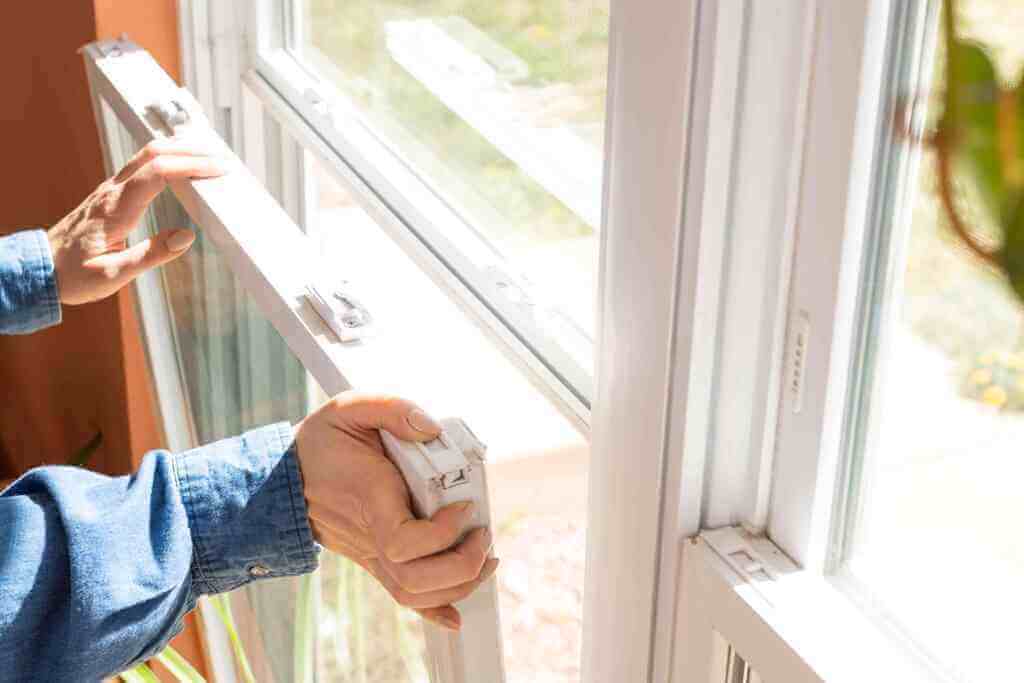 Source: thespruce.com
In certain instances, your window frames may come with a few loose hardware parts such as hinges, lock rods, or keyholes. Of course, your window installation professional will notice this and rectify the problem.
But it is not unusual to encounter this issue long after the windows have been installed. This could be a major nuisance as it could make the windows easy to detach, and your house more prone to penetration by burglars. It's a major home security challenge.
It is thus imperative to inspect your windows often for any loose or faulty hardware that needs fastening or replacing. You can make your home even more secure by reinforcing your windows and adding an extra lockset.
This can go a long way in helping keep out unwelcome guests, prevent burglaries, and protect your household valuables from ill-minded people.
Also Read: 3 Hidden Benefits of Updating Your Windows
Seasonal Window Maintenance Is Vital 

Source: newwindowfactory.com
Each season brings with it a fair of challenges to any homeowner. Windows tend to suffer the most during extreme weather seasons like summer and winter.
A majority of the windows tend to crack or rot, which not only affects the functionality of the windows but also puts you at the risk of hefty home insurance premiums.
This is why you should go the extra mile in making sure your windows are always protected during peak heating seasons as well as the cold seasons. In this way, you will avoid major headaches and get your windows to function as well as they should be.
As one of the most important components in your home, windows carry a significant portion of your property's overall value. Proper window maintenance is vital to keeping your windows functional, safe, and durable.
Thanks to the above guide, you now have a few tricks up your sleeve to perform window maintenance tasks DIY.