Effective Tips for Waterproof Outdoor Decorations
When the summer season ends, it comes with more frequent rainy and snowy days. Some people do not like them, while others enjoy it. Regardless, it would not do any good to your patio. Water and moisture, and its effects, are often harmful to decks and the decorations within it. 
So the question is how can you protect your patio against the wet seasons? Here are some of the tips that you can follow. 
1. Use Water-resistant Materials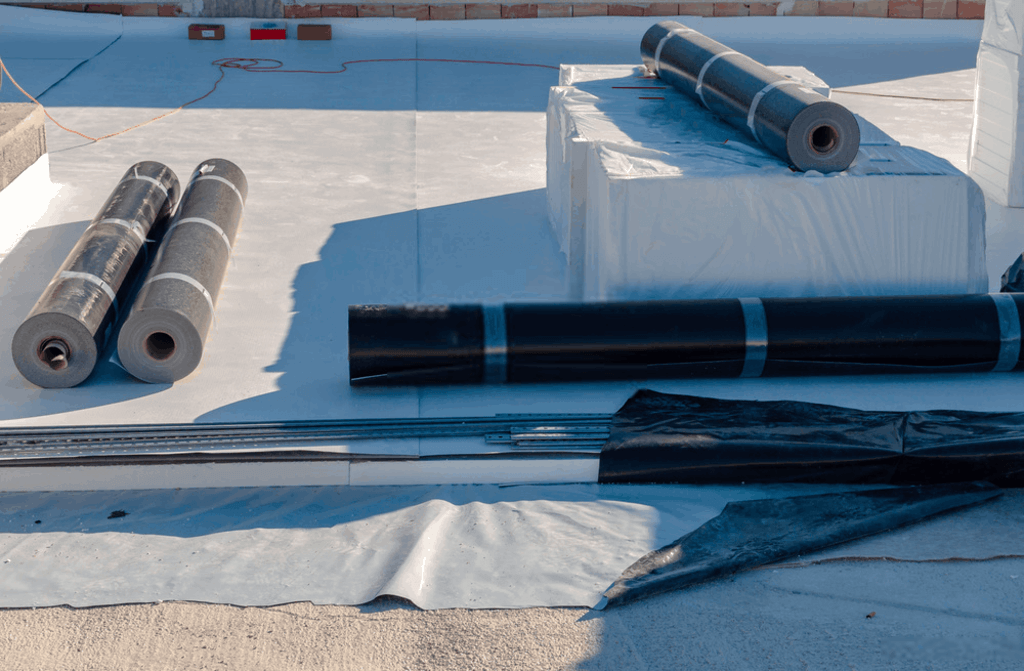 Source: wtrproof.com
The best way to protect your outdoor decorations is by using waterproof resistant materials. This way, you would not need to worry much about the rain or snow. For decks, try using composite decking, as they are resistant to moisture and molding. Composite decking also lasts longer than other types of decks.
For furniture, you can use lacquered wood. Certain types of tree lumber are also more resistant to water, such as teak and white oak. Decorations that are made of stainless steel are also an excellent option, which is more resistant to corrosion than other metals. Aluminum fixtures and decorations are also common and are rust-free. Unfortunately, moisture can still damage metallic furniture in areas or environments with high salinity and poor circulation. 
2. Apply Sealants and Stains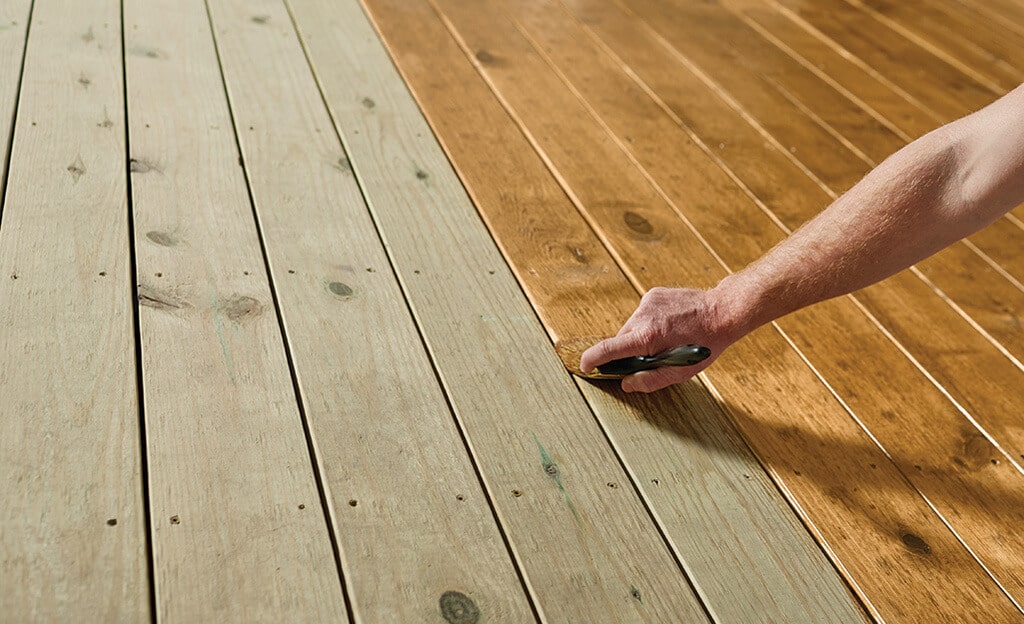 Source: woodwhiz.com
Another way to protect your patio and your decorations is by using water sealants. They are available in different forms, such as spray cans and paint. There are also many kinds of sealants depending on the material you would want to shield from moisture. There are water, oil, and wax-based seals. For decks, especially wooden ones, applying seals and stains is recommended. Without applying them, a wooden deck would not last as long as it should.
For synthetic ones, like vinyl or plastic decks, it may not be necessary. They can last as long without any added protection. There are also fabric sealants for furniture, sofas, and cushions. You can also find seals for metallic materials. Before applying any sealants, make sure to clean the decoration or deck first. Always follow the instructions supplied with the products you will be using.
3. Cover the Decorations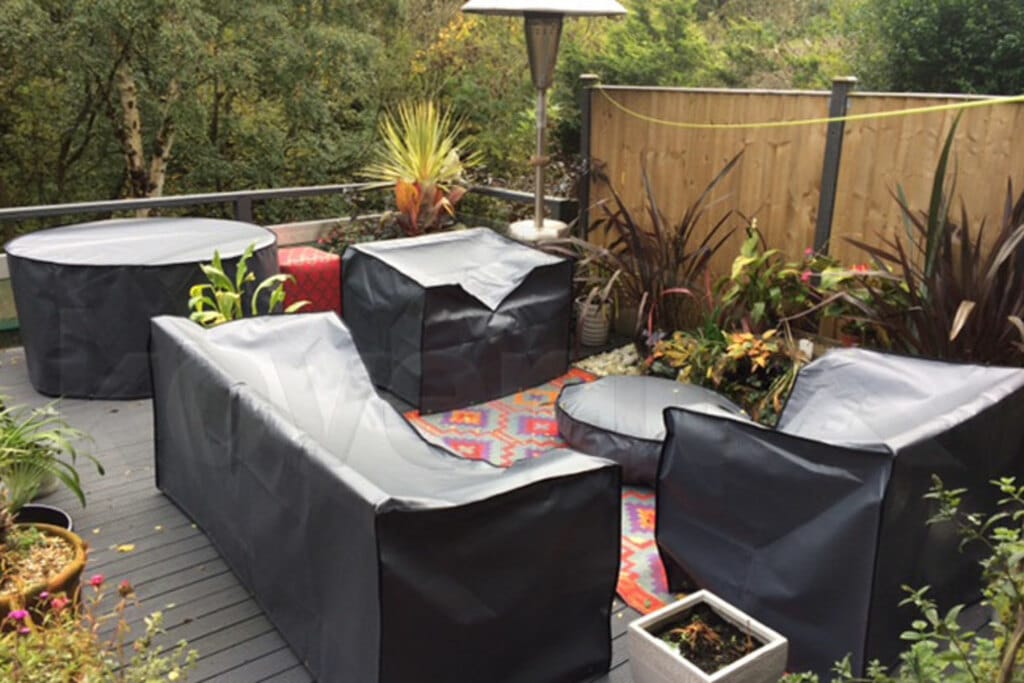 Source: kover-it.co.uk
Another alternative to protecting your outdoor decorations from water is by covering them. It is one of the few options that you can try for fixed furniture and outdoor ornaments. It is also ideal if you have electric lighting and fixtures. For covers, make sure to get waterproof, windproof, and durable covers. Protecting your patio with this method is cheap, but for some, it is not ideal.
You'll have to check the weather regularly and watch out forecasts so you can put them on your patio. As an alternative, you can set up permanent or temporary shades to lessen the need to go out every time it pours. For decking, you can consider building pergolas and placing umbrellas. You can also find easy-to-install shades, which can shield your deck and its decorations from the weather. 
4. Store them Temporarily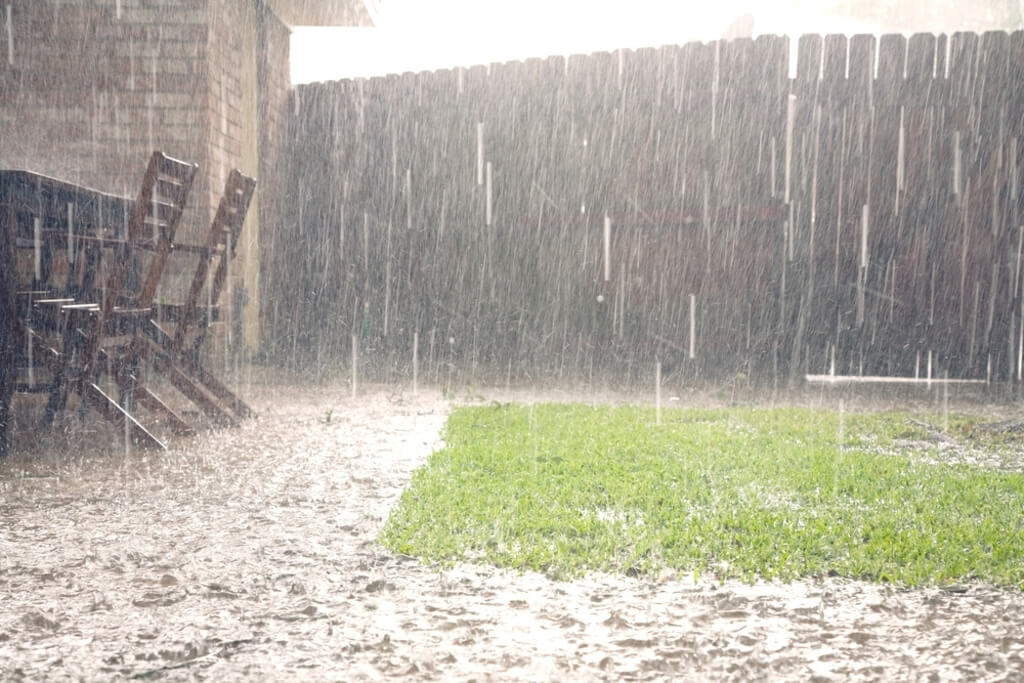 Source: hortipoint.nl
The best way to protect your outdoor fixtures and decorations is to store them temporarily until rainy and snowy days pass. Store everything that can be damaged by moisture, from paintings, furniture, and even your plants. For easy access, you can consider building a storage area, like a shed or a mini garage.
Alternatively, you can place them inside your home if you have space. Because of this, when choosing decorations or buying furniture, it may be better to get the ones you can easily transport and store, especially if rains are a concern in your area. When installing the decorations, consider whether it's safe to place in a specific spot in your outdoor yard. 
5. Maintenance and Repair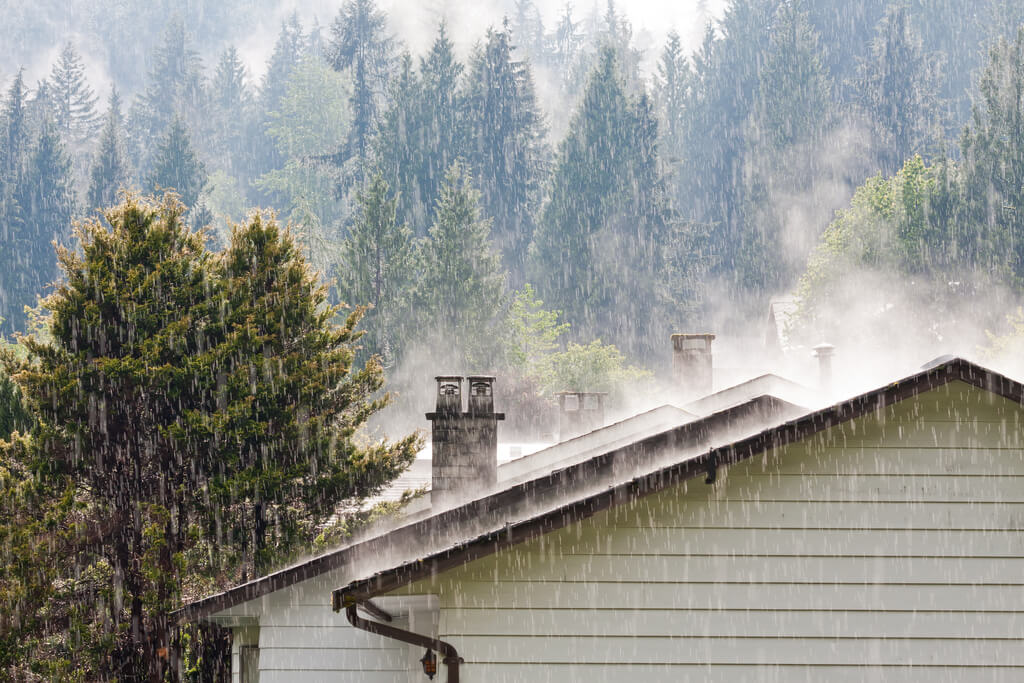 Source: organiccleaningmarin.com
With so many ways to protect your outdoor decorations from the rain or snow, it is still possible for water to get through them. Because of this, maintenance is very crucial. Inspect your deck, fixtures, and furniture, and keep an eye out for signs of water damage.
Fading, cracking, rusting, and molds are some of the most obvious signs. If you see any, make sure to take action as soon as possible, especially for wooden materials. If necessary, replace or repair them to avoid any further damage from moisture. 
Rain and snow are some of the main concerns for people who have patios. Fortunately, you can waterproof your outdoor decorations by choosing the right materials, applying seals, and covering them. Most of all, regular maintenance and inspection can protect your patio from any water damage.