Top 10 Front Elevation Design for Homes with Pictures 2023
The front elevation design of house decides the commercial value of your design. The face of a house reflects the residents' lifestyles. In layman's terms, the front elevation is the side of the building that features the front door, windows, and front portico. This side may also include the building's front yard or street. When building a house's front elevation, the homeowner should take the stairs' design requirements into account.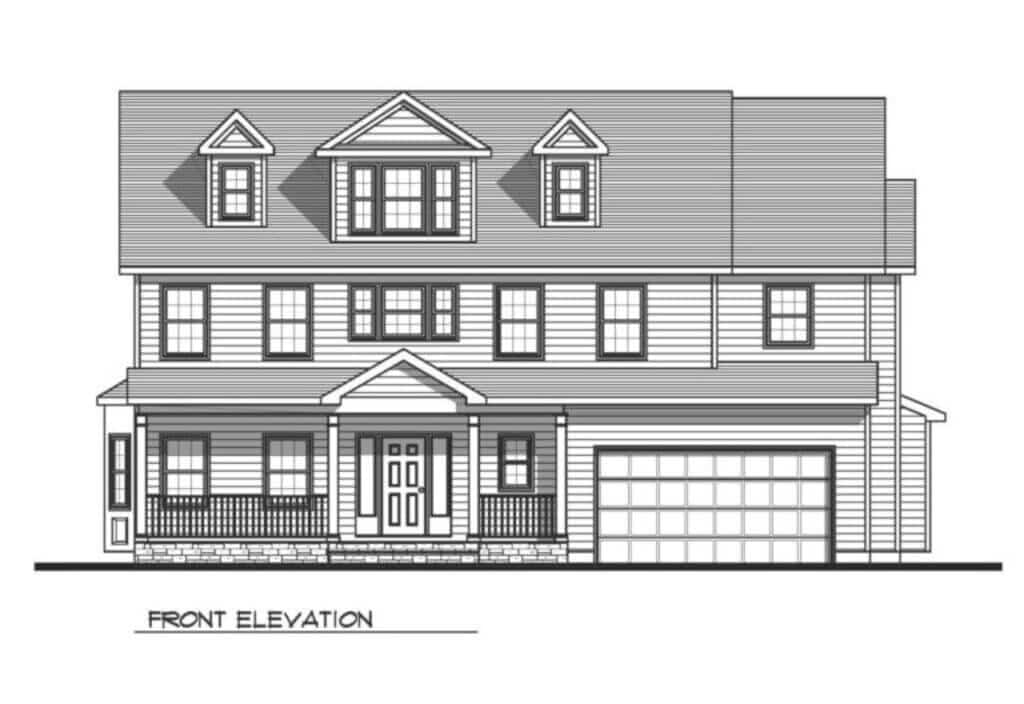 Source: premierdesigncustomhomes.com
While architectural plans are necessary for building construction, elevation drawings are essential for marketing the finished product. The front elevation design of house not only makes it visually appealing but also adds to its sustainability and economic worth. The house elevation design is a complicated procedure that includes material selection, architecture style, overhangs, color schemes, and so on.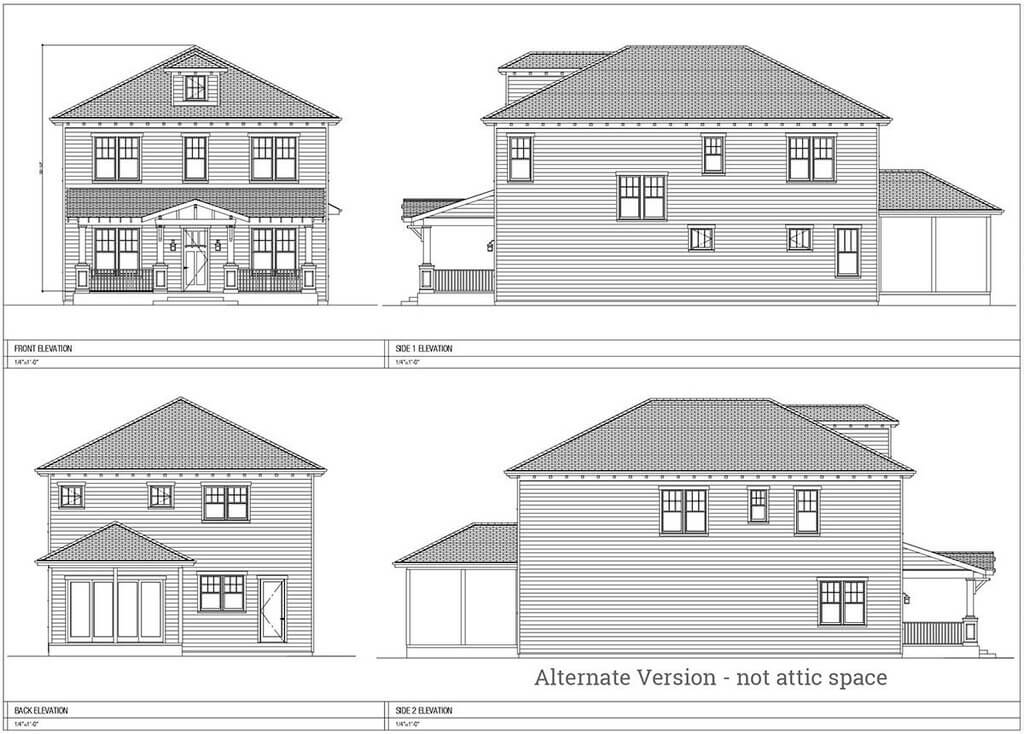 Source: shopify.com
In this article, we will discuss the various elements and methods of designing a front elevation. We have also listed 10 popular front elevation designs for your reference.
5 Best Materials to Create Stunning Front Elevation Designs
The facade reflects the overall design philosophy of the house. Even if your interior areas are exquisitely designed with a variety of elements and materials, it is the home front elevation of your home that will make the first impression. 
1. Wall Cladding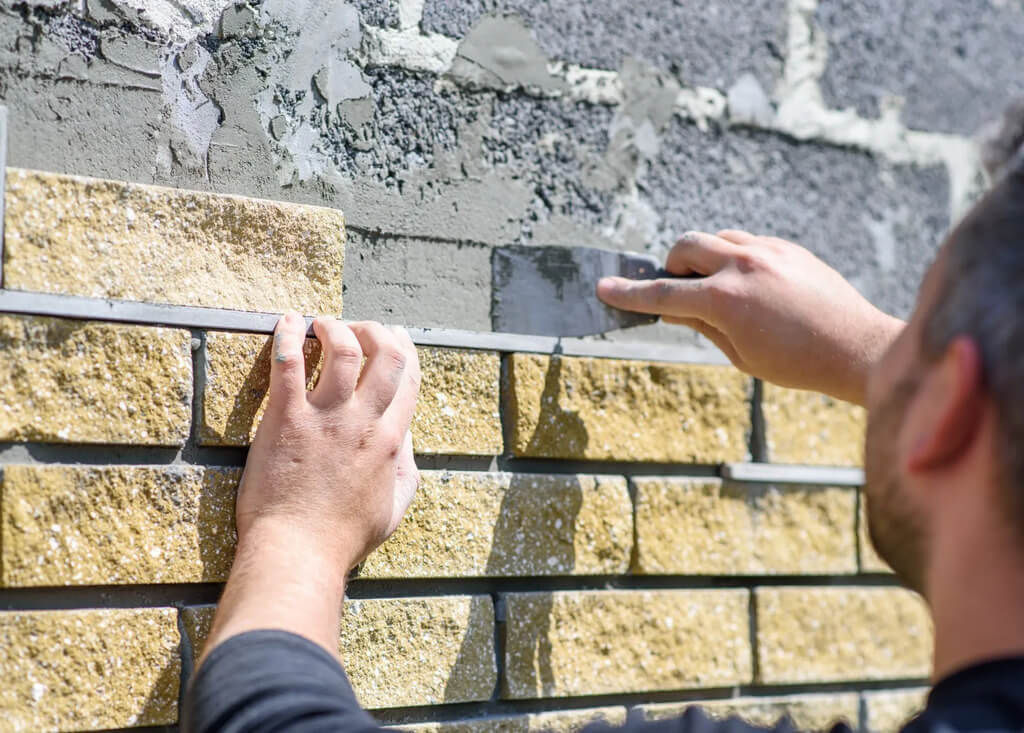 Source: cdn-website.com
Wall cladding adds dimension to your house front elevation design. Cladding is the process of applying one material over another to form a skin that keeps weather elements from penetrating. A variety of materials are available for use as wall cladding. You may add a rustic flavor to your facade by using stone cladding. Brick is another popular cladding material that provides a vibrant yet raw finish to the exterior.
2. Wall Paint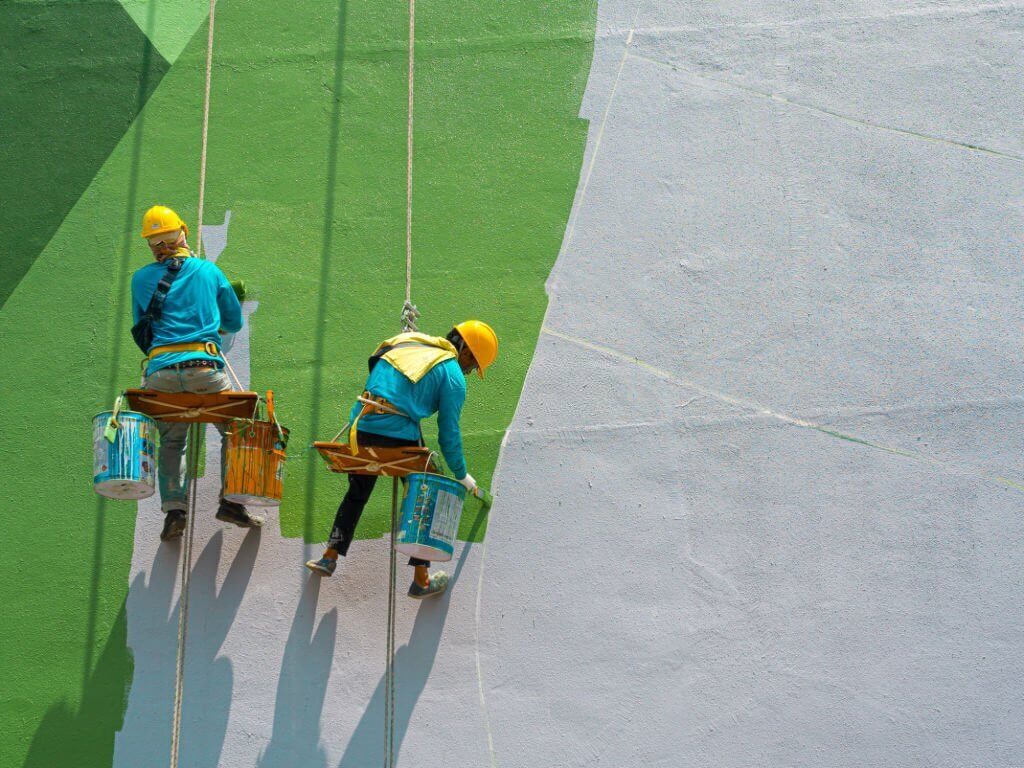 Source: houston-painters.com
One of the most popular, simple, and affordable methods to decorate the front elevation of homes is the application of acrylic emulsion paint. The advantage of choosing a painted surface is that there are several colour schemes available in the market. Walls should be effectively plastered and then painted with matte or satin finish paint.
3. Textures with Plaster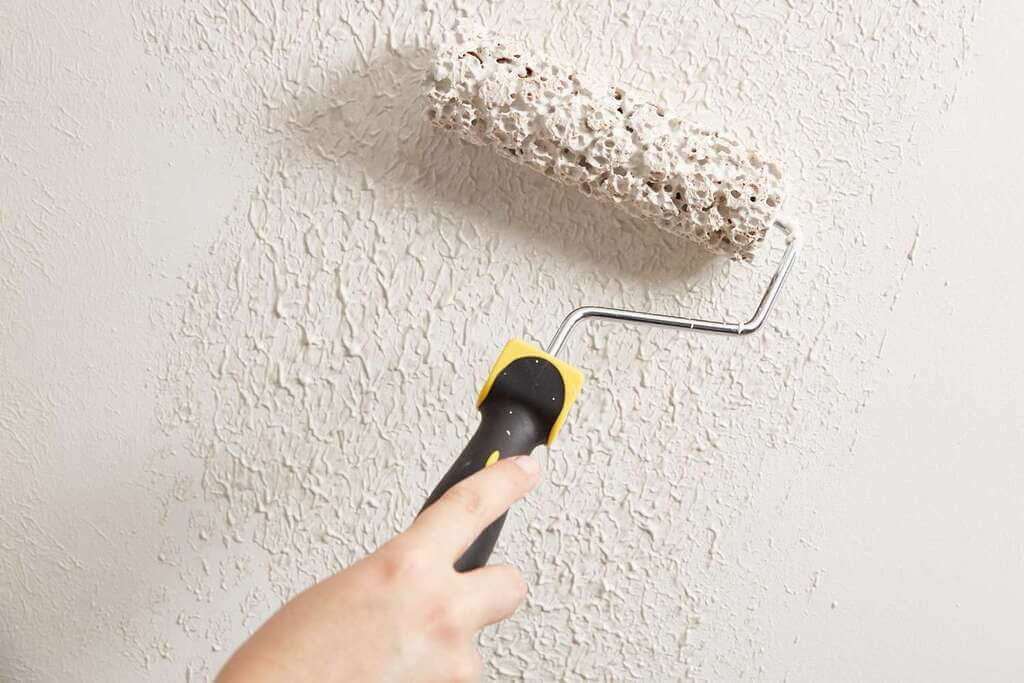 Source: thespruce.com
You may experiment with various finishes, such as sanding, spraying, troweling, and lattice. Some popular options of plaster are stucco, lime, and mud. Plaster texture gives an effortless organic essence to your front house elevation design.
4. Glass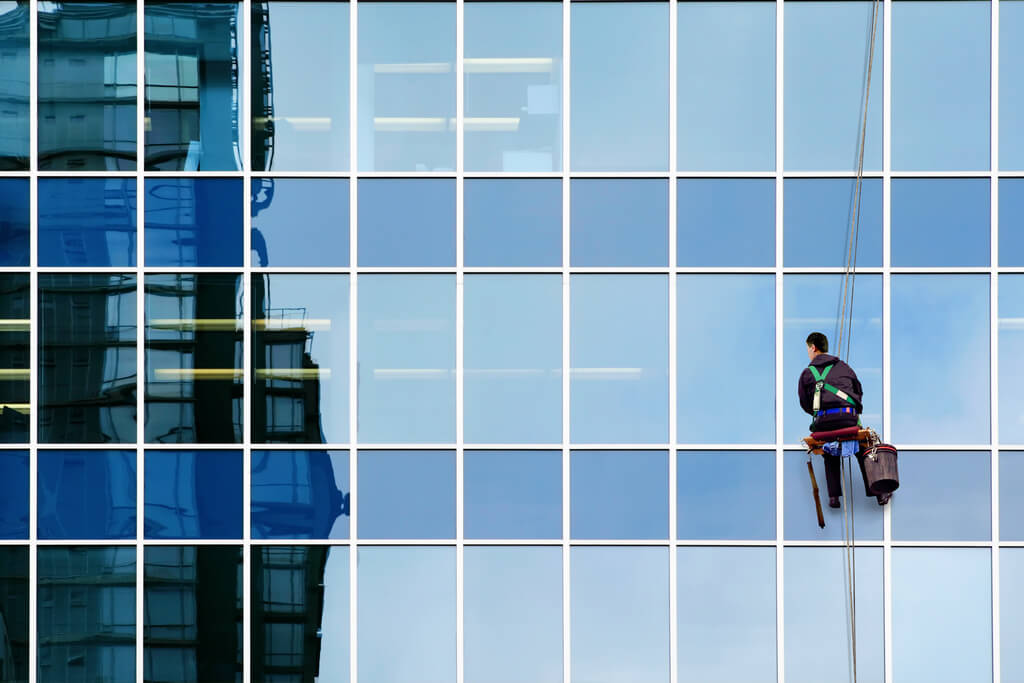 Source: amazonaws.com
Glass is the ideal choice to achieve a sleek and contemporary aesthetic in your front elevation design. Glass may be used innovatively to protect privacy while providing privacy. They have progressed from being used only for openings to being structural features in a house.
5. Metal
Source: twimg.com
When used as a front elevation element, metal-based materials have a very strong aesthetic appeal. They are weather-resistant. Metals can be used in different forms like sheets or plates, beads, etc. The two popular choices for metal cladding for houses are aluminum and steel.
10 Best Front Elevation Designs for a Grand First Impression:
1. Contemporary Home Elevation Design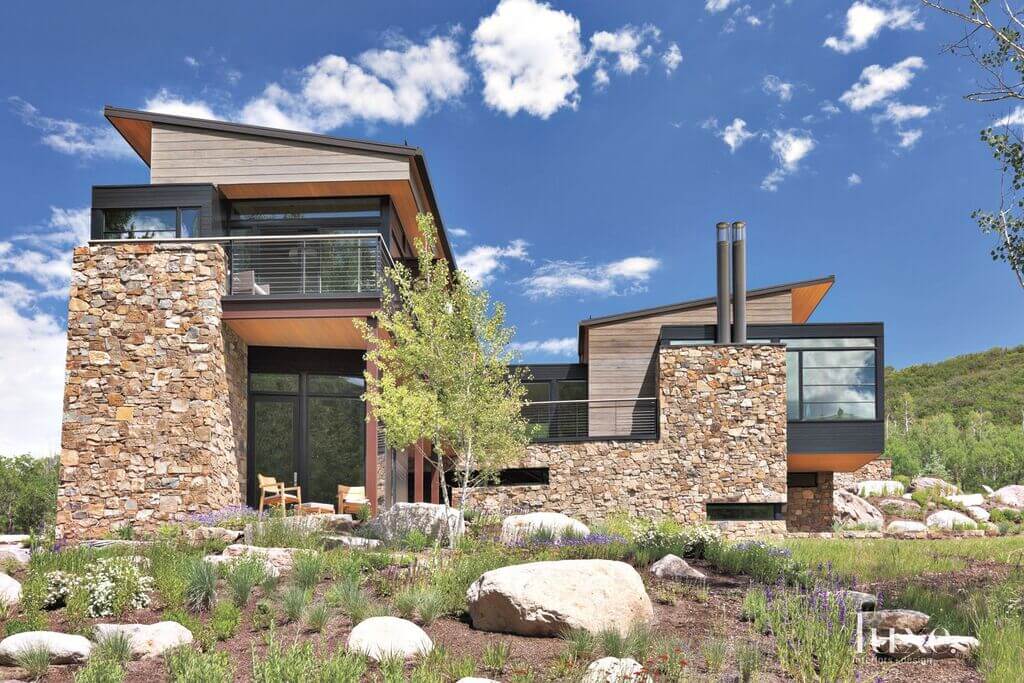 Source: cloudfront.net
Modern architecture embraces both practical and aesthetic. Today, most homeowners design their houses with a minimal yet sleek element palette. Contemporary front home elevation designs frequently have wide openings, dramatic geometry, and clever landscaping. You may use aluminum composite panels or metals such as steel for a powerful contemporary effect.
2. Rustic Elevation Design with Wood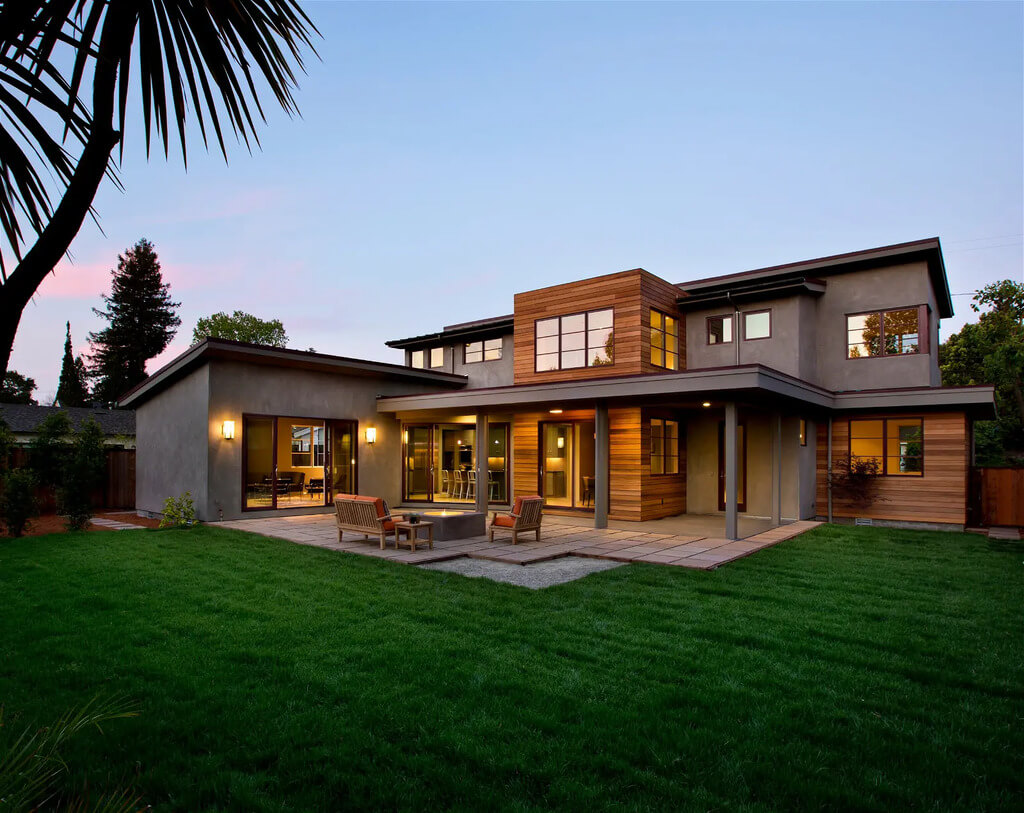 Source: kibrispdr.org
Weathered (seasoned) wood that has been treated for termite resistance and carefully sealed before installation is recommended for long-term durability. Your home front elevation design can achieve this rustic aesthetic by using wood cladding. Many designers are working with a relatively new wood plastic composite technology (WPC) which is manufactured from recycled wood and plastic.
3. Indo-Western Fenestration Design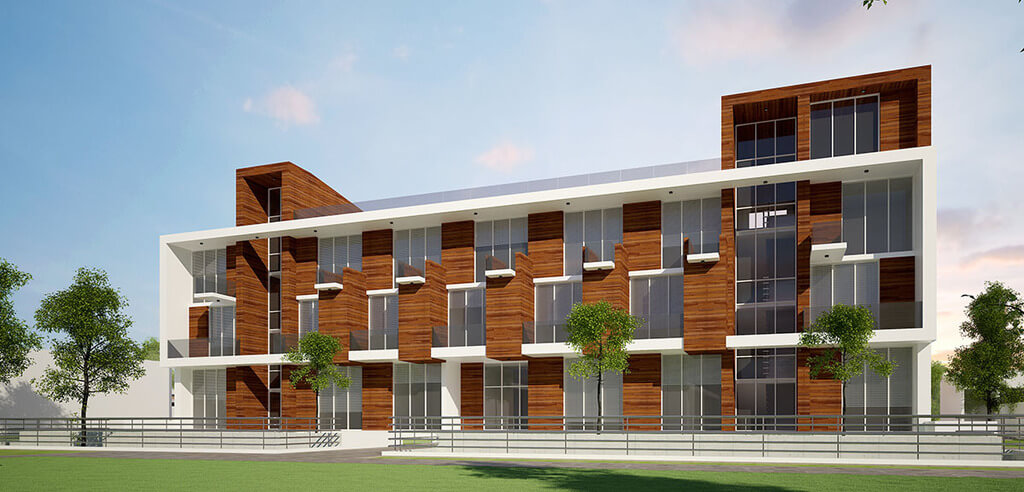 Source: rdcuae.com
The warm and elegant charm of the exposed red brick building has never gone out of vogue. Architects such as Louis I. Kahn and Laurie Baker used brick efficiently to generate an Indo-western style. You may also build jalis in the facade using lattice metal. This adds drama to the exteriors by creating a mysterious feel. A solid-surface may also be used to make lattice screens since it is chemical resistant and produces a smooth finish.
4. Front Elevation Design for Apartments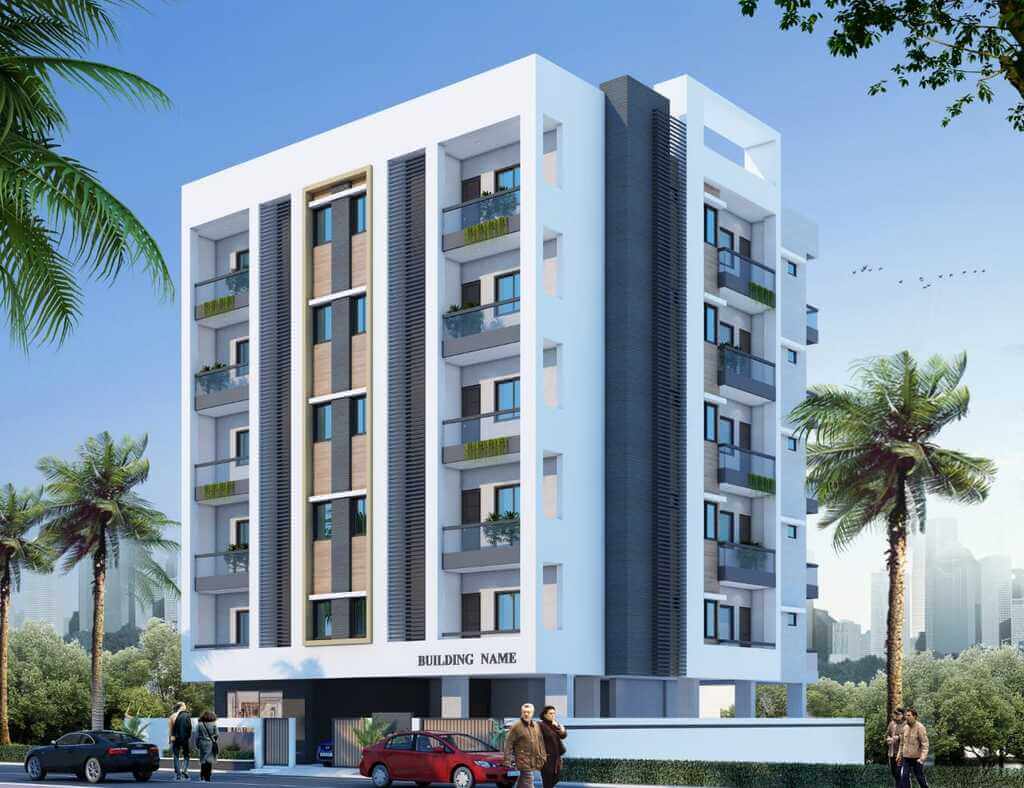 Source: makemyhouse.com
The apartment lifestyle is rapidly spreading in both urban and rural areas due to the numerous benefits it provides. You may experiment with different massing and textures for your building to stand out. An aesthetically appealing architectural elevation uses rhythm by repetition and pattern of massing elements. You may keep the geometry consistent by utilizing rectangular-shaped units across the elevation while varying their colour or size. 
5. Countryside Front Elevation Design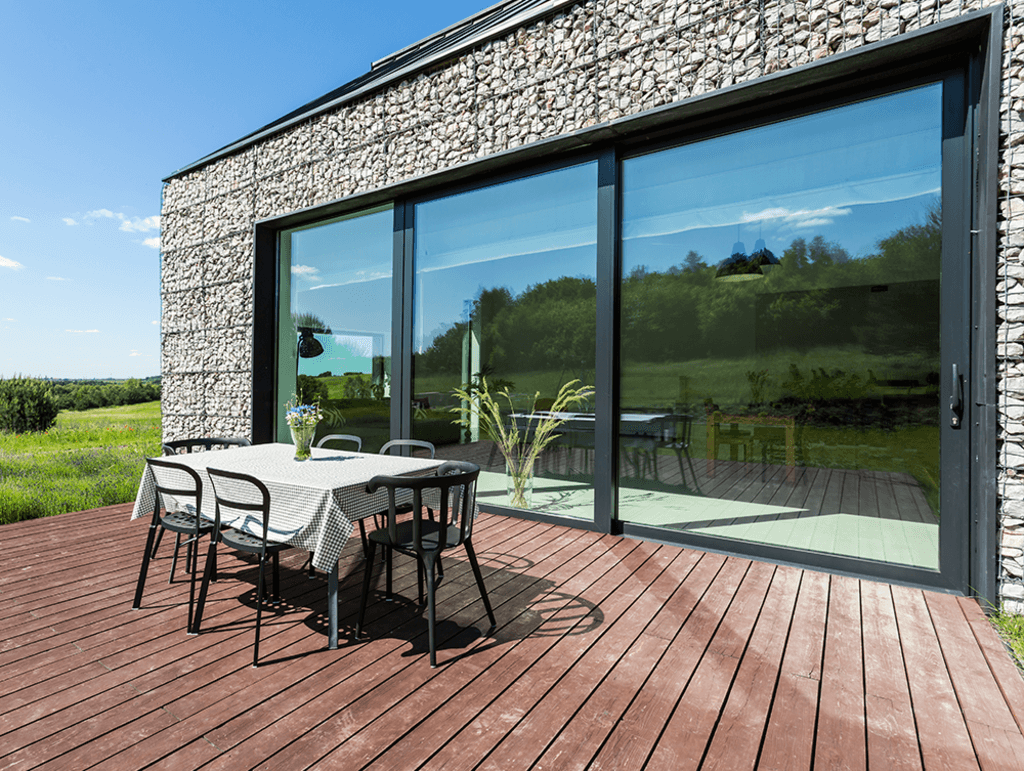 Source: amberline.eu
A typical countryside front elevation includes simple stone and concrete facades with iron fences. The sloped roof with roofing tiles is the most noticeable exterior component. The sophisticated exterior lighting with natural stone and grass walkway adds to the home's friendly and appealing appearance.
A farmhouse facade can be made of wood or a combination of tiles, stucco, and wood. It might be a combination of wood and stucco, or wood and plaster with appropriate lighting fixtures.
6. Prefabricated Front Elevation Design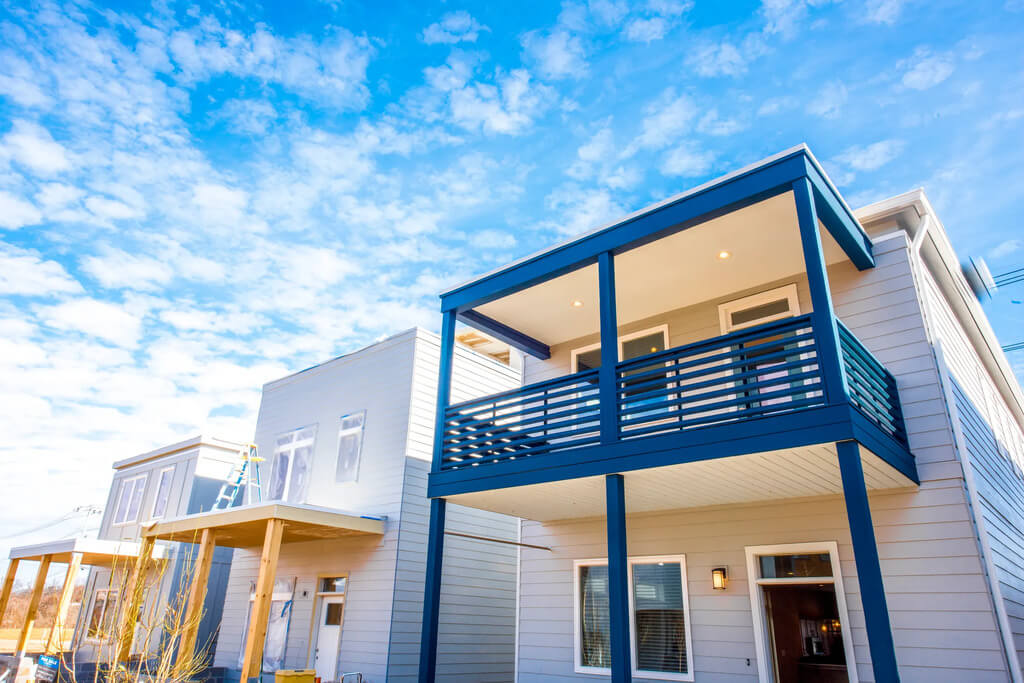 Source: admagazine.com
Prefabricated dwellings have grown and advanced significantly. Initially, the concept was seen as a low-cost alternative with few options. However, prefabricated facades are now greatly desired due to their flexibility, aesthetics, and cutting-edge technology.
They are the preferred choice of many homeowners nowadays because of their numerous stylistic possibilities. They are certain to be a trusted addition to your house because of their wide range of tactics and size.
7. Minimalistic Front Elevation Design with Concrete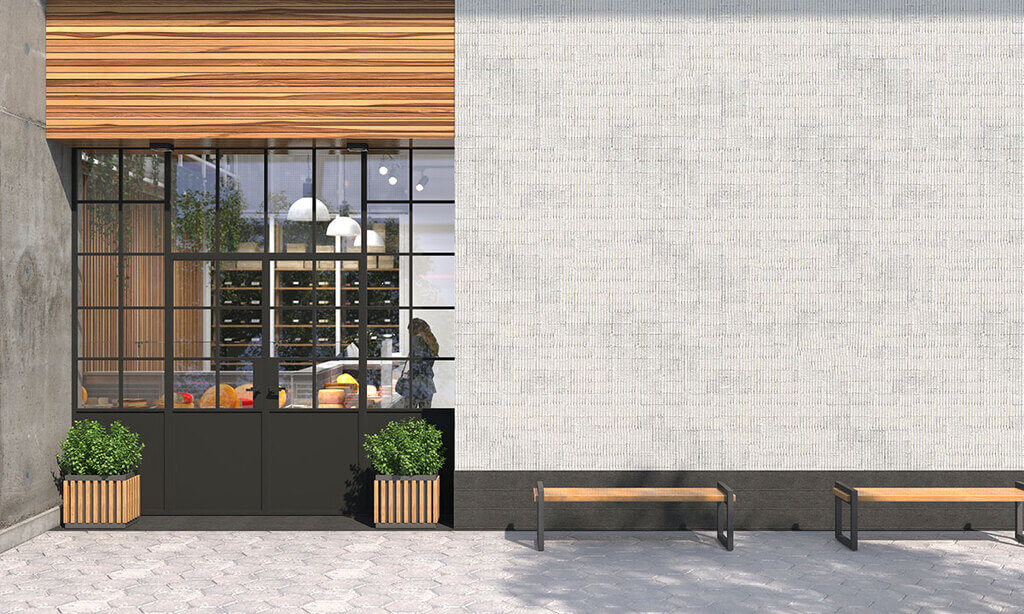 Source: vali-construct-sprl.be
After the brutalist era, raw concrete was used to create building facades, which is still a prevalent practice today. Many designers use concrete in its many shapes to create fascinating highlights in their exterior aesthetics as well as interior embellishments. A heavyweight house elevation is more expensive since it is made of high-quality materials. 
It is, nevertheless, a worthwhile purchase that will be appreciated for many years to come. For a heavyweight facade, excellent alternatives to take into consideration are raw plaster, stucco, and steel.
8. Floating Elements in Front Elevation Design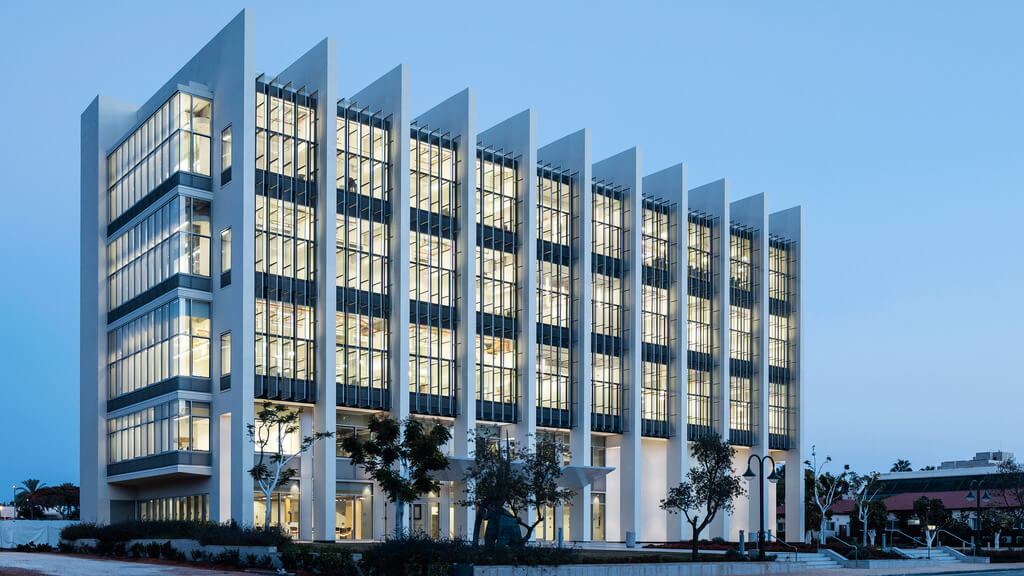 Source: dezeen.com
A home with a floating framework is a one-of-a-kind design that stands out for its creativity and elegance. The design's uniqueness makes a statement. You can achieve this floating element by employing a glass fenestration. Interior decoration can complement the exterior design. You can also use fins to achieve this aesthetic while providing solar protection.
9. Green House Elevation Ideas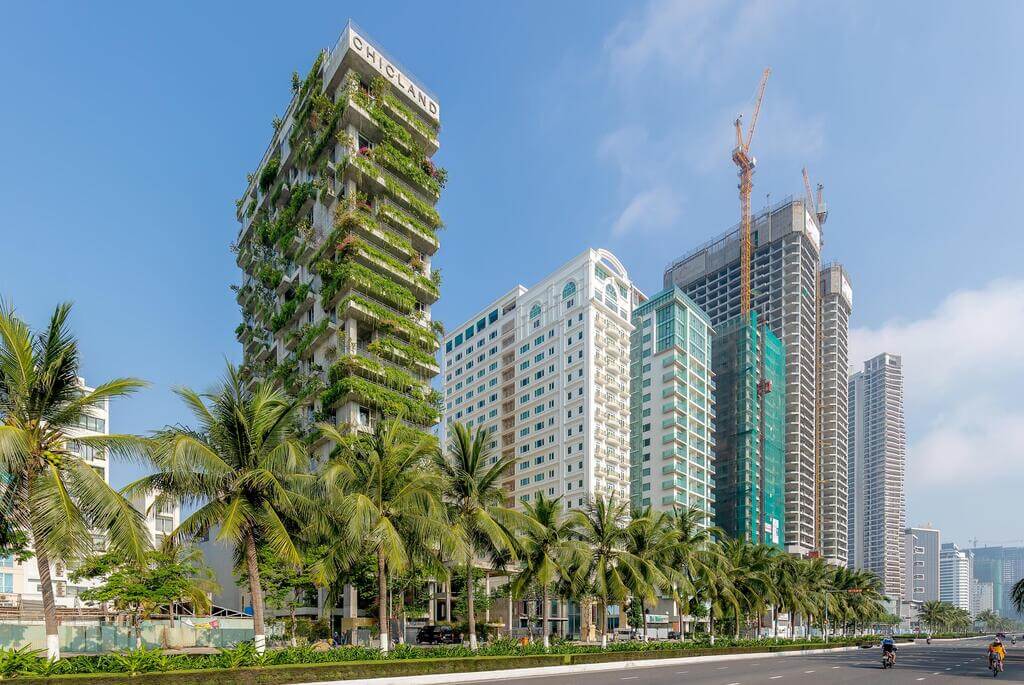 Source: twimg.com
A green exterior design is one step toward sustainability. Make yourself at home in the city by letting greenery adorn the front elevation. You can also employ creepers on the facade which can be held by metal railings. Plants demand stringent criteria in the installation of climbing support structures.
The specifications concern the structure's orientation, lattice size, profile cross-section, and wall length. Vertical gardening is increasingly gaining popularity. Building facades have been decorated for generations with climbing vines like wisteria and Carolina creeper.
10. Play with Colours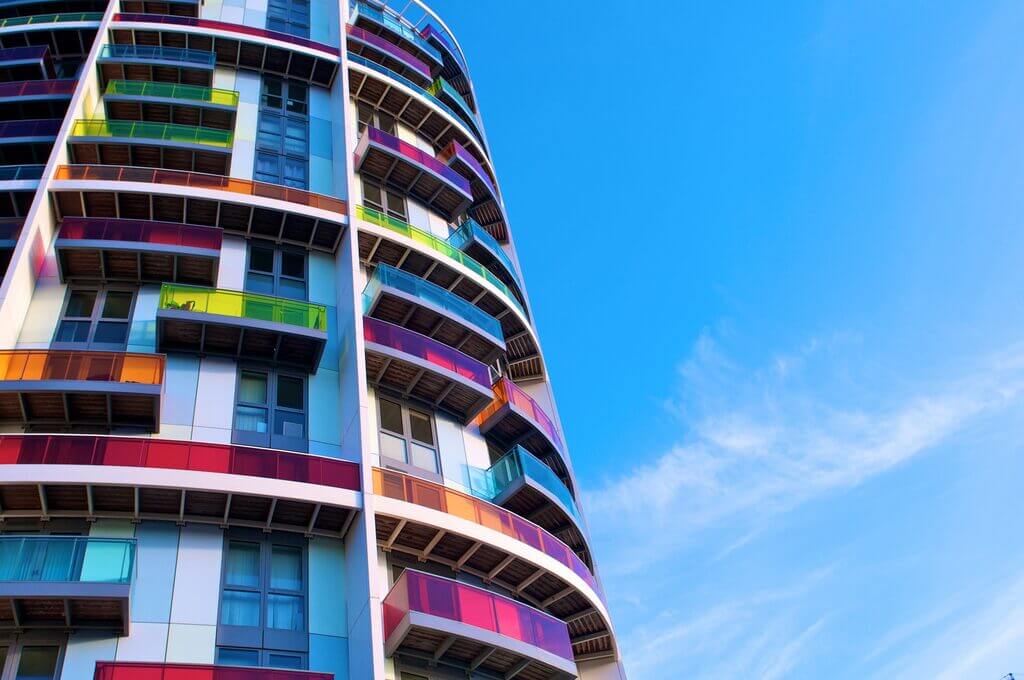 Source: anthonycollins.com
The colour palette you pick may completely change the appearance of a home. Whereas a splash of colour may add life to the facade, neutral tones can make it feel more welcome and pleasant. There should be some continuity in the design's tone, colour, and contrast, yet it isn't required to coordinate. Colour sensations can also be linked to an individual's own life experiences, personality, and preferences. So, let your house speak for itself!
Also Read: 45 Modern Front Garden Design Ideas For Stylish Homes
Are You Ready to Create an Expressive Front Elevation Design!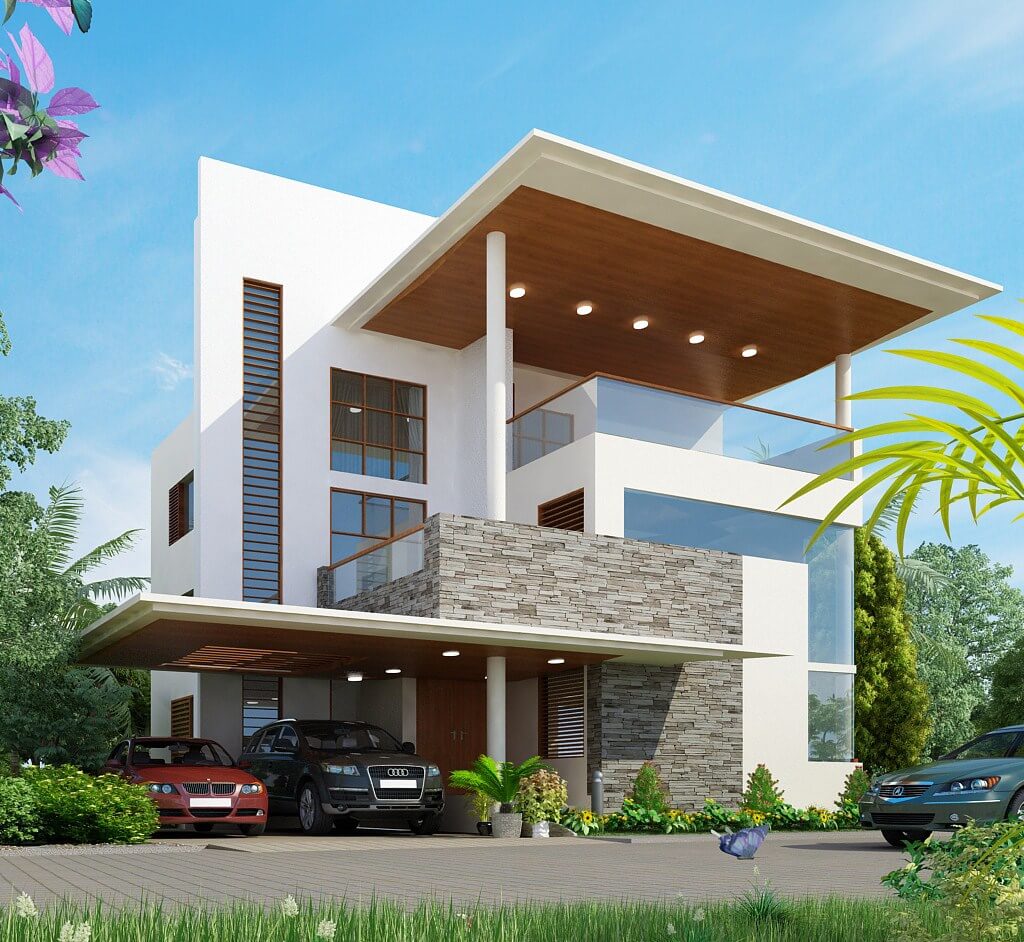 Source: black-budget.com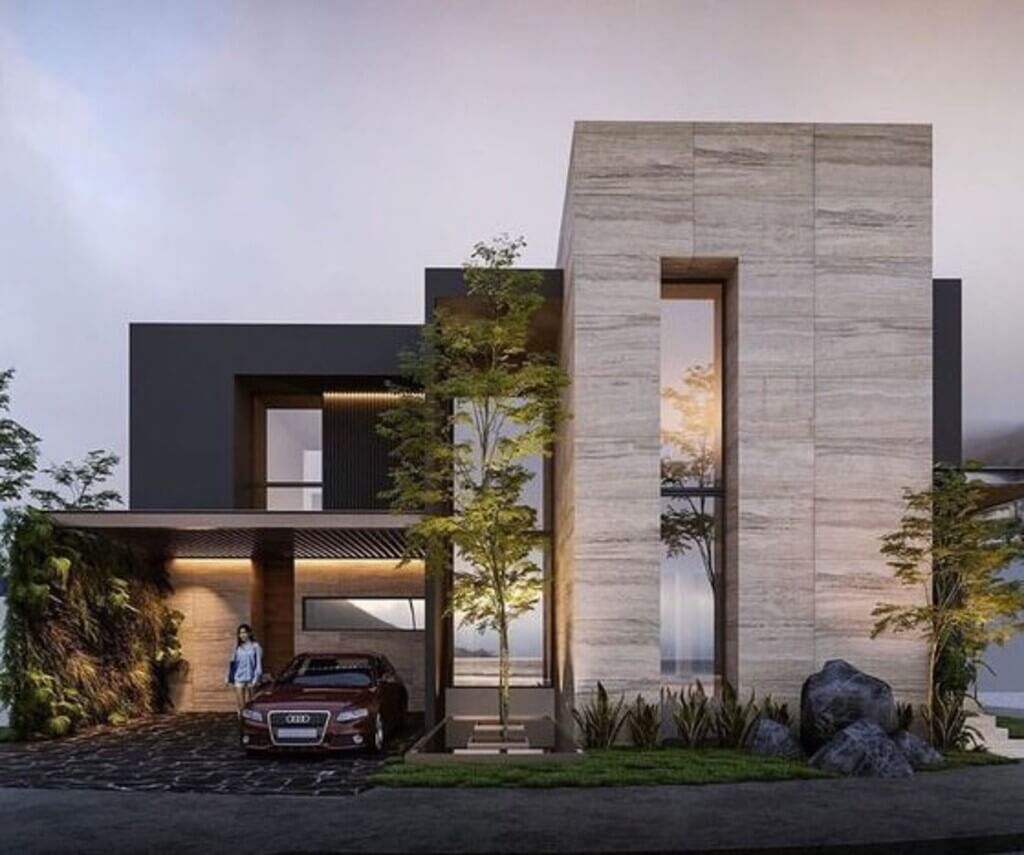 Source: buildingandinteriors.com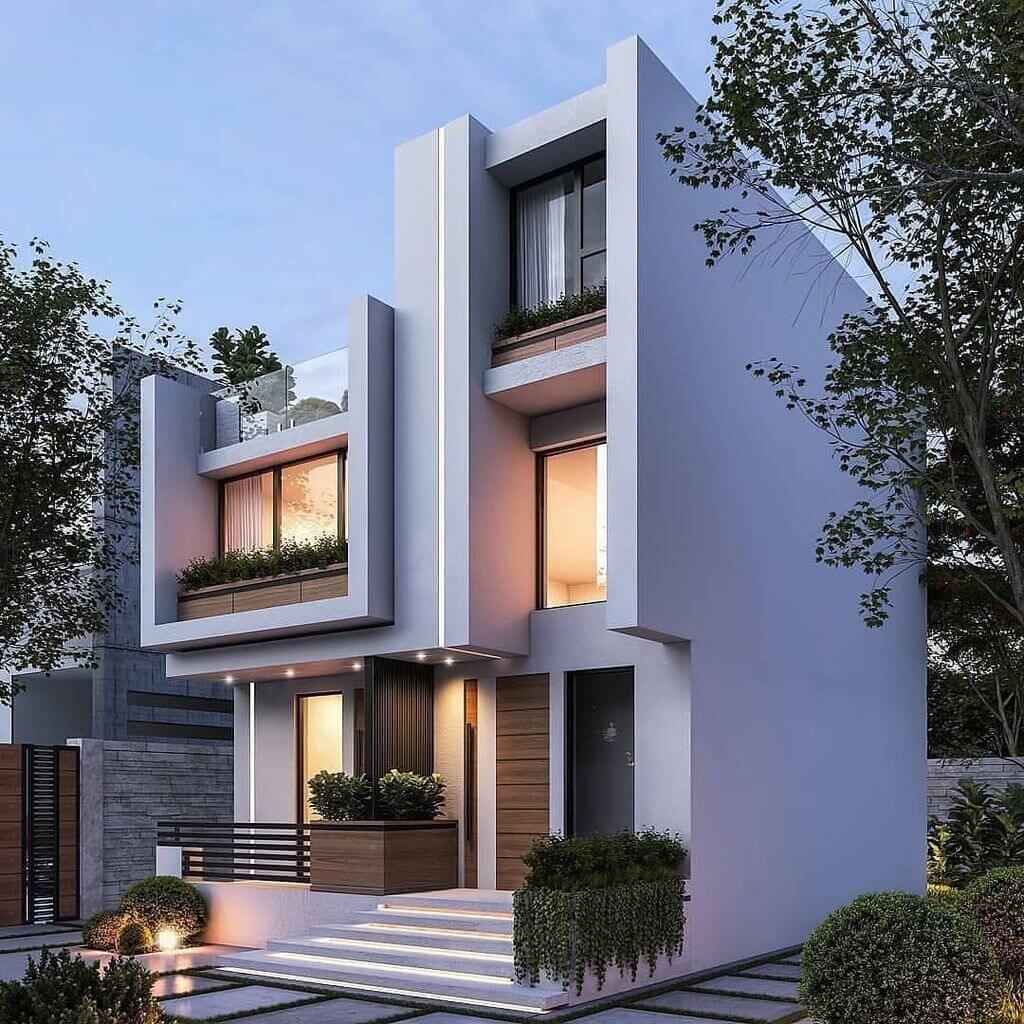 Source: pinimg.com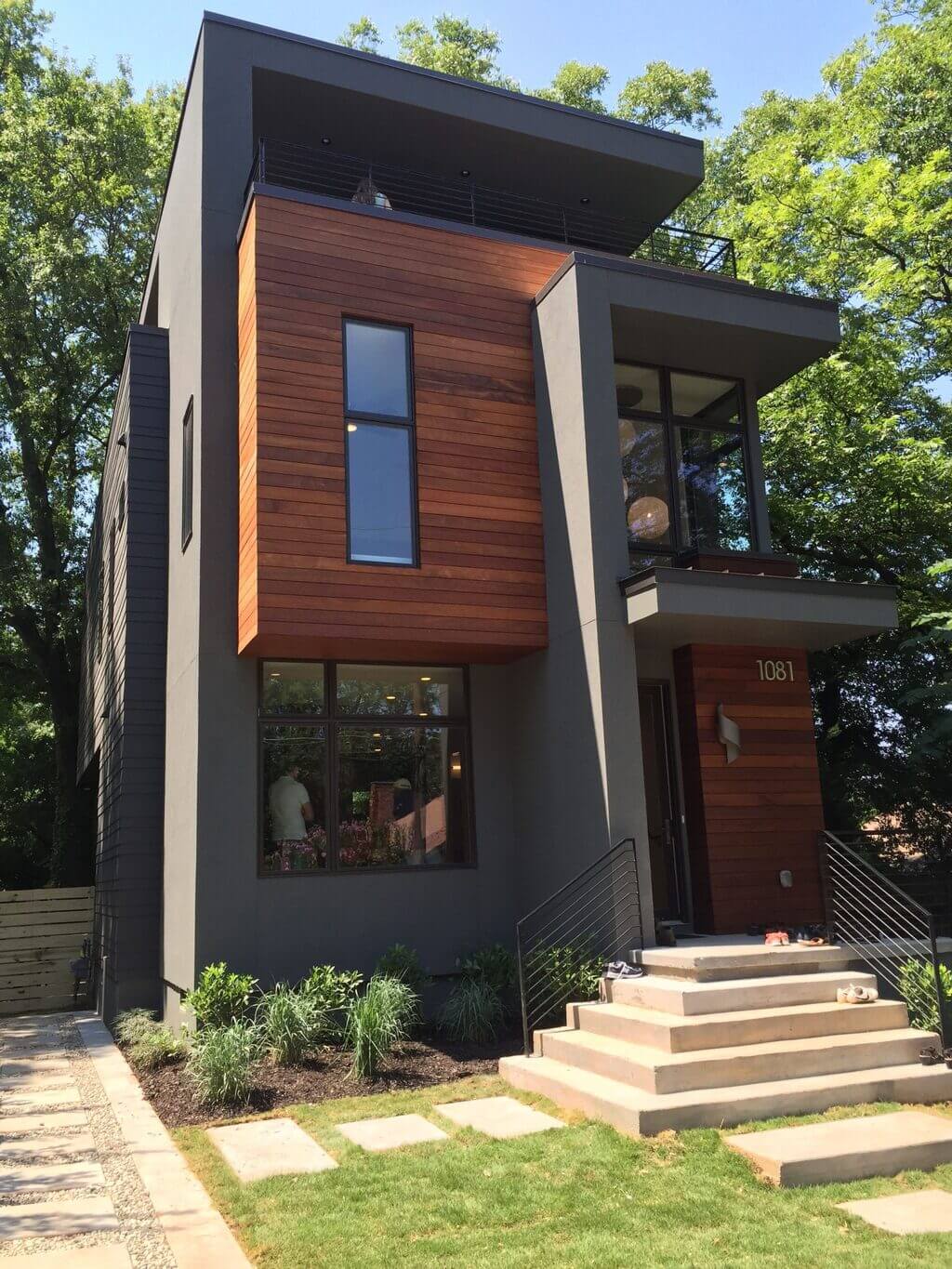 Source: shopsubh.com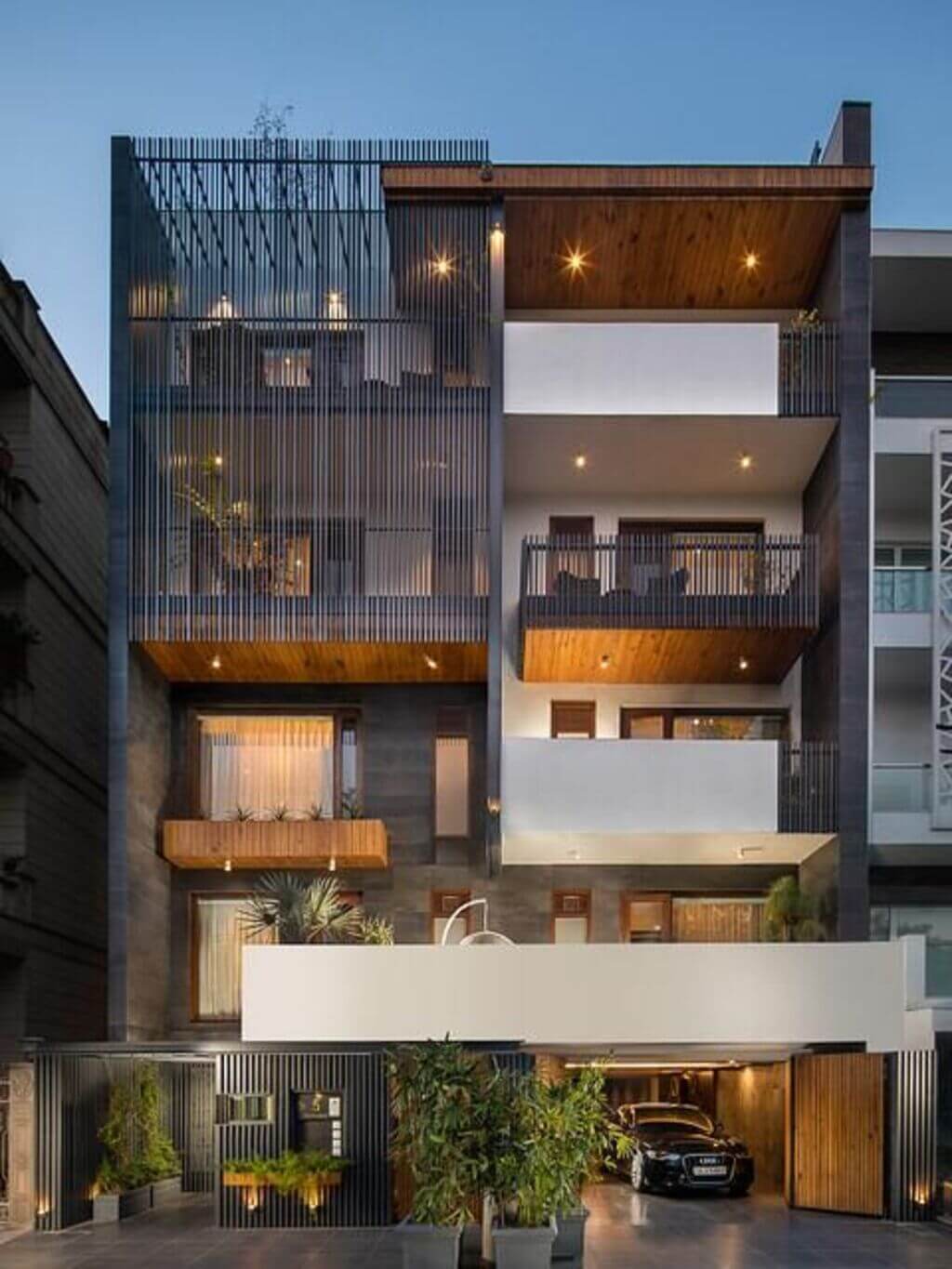 Source: buildingandinteriors.com
Source: premierdesigncustomhomes.com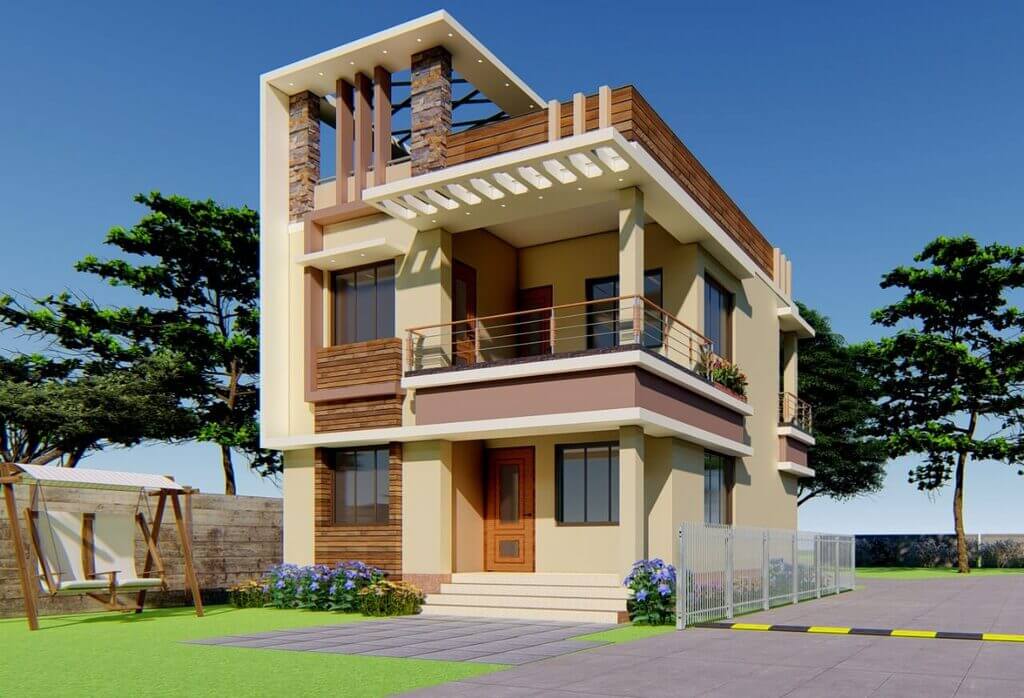 Source: twimg.com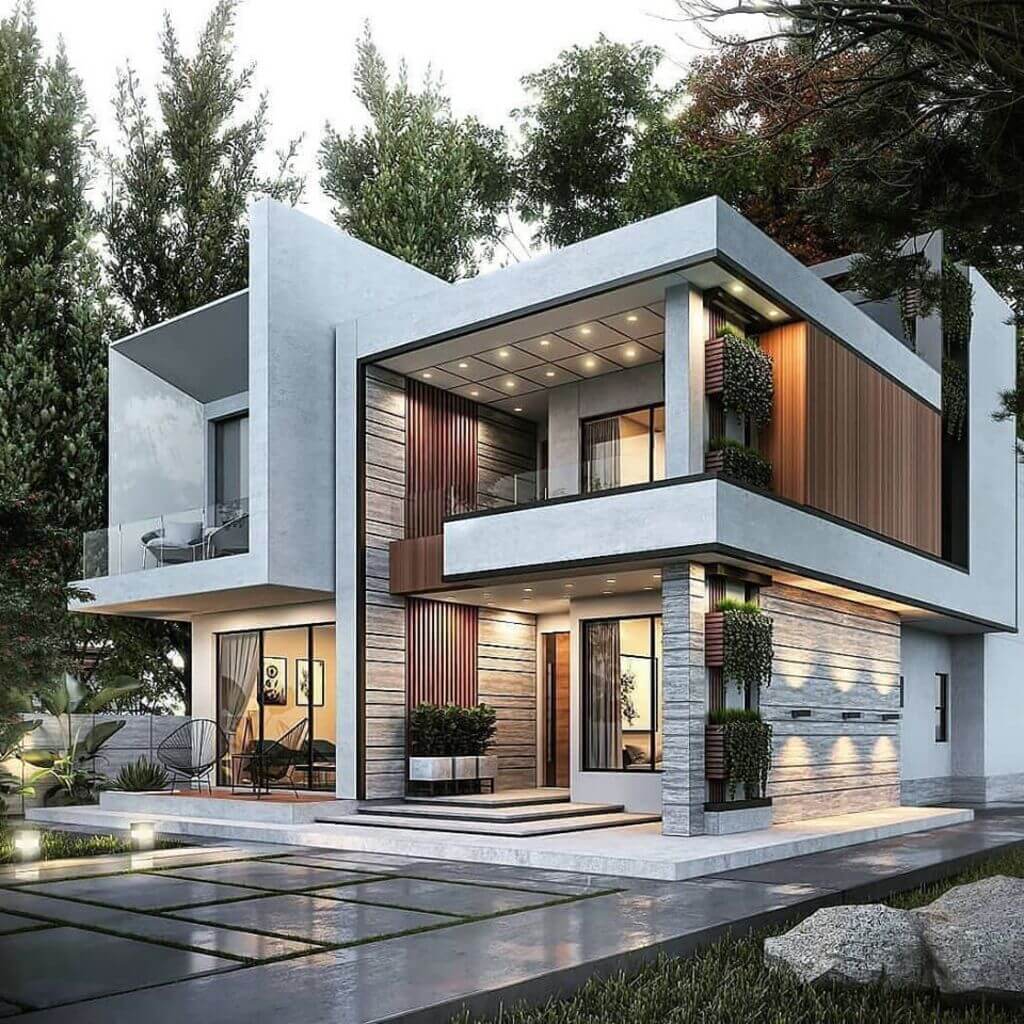 Source: achahomes.com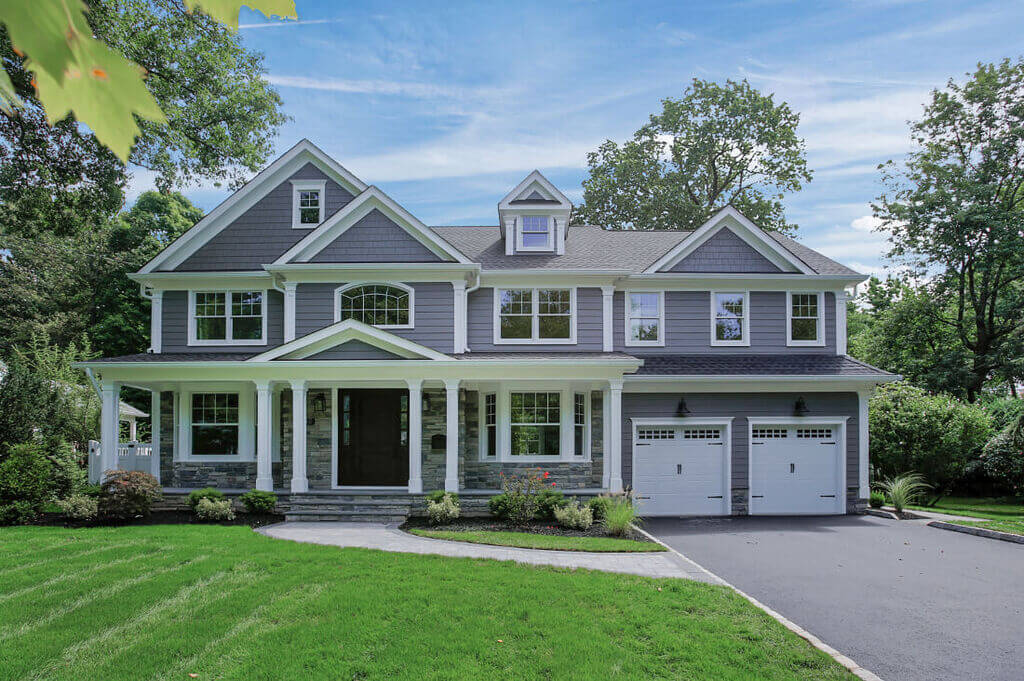 Source: premierdesigncustomhomes.com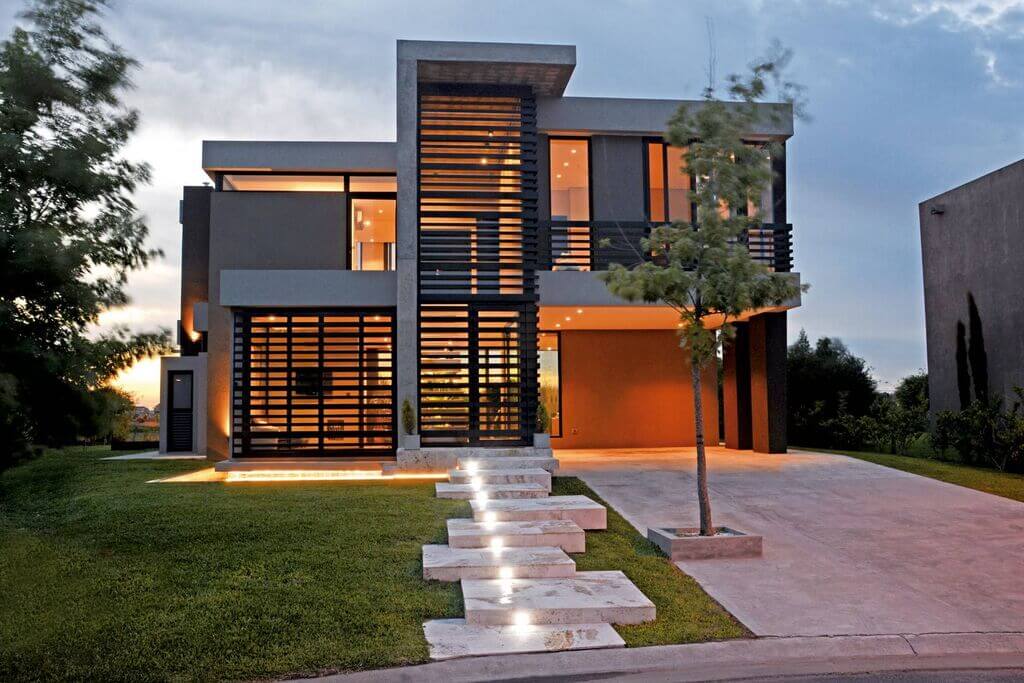 Source: pinimg.com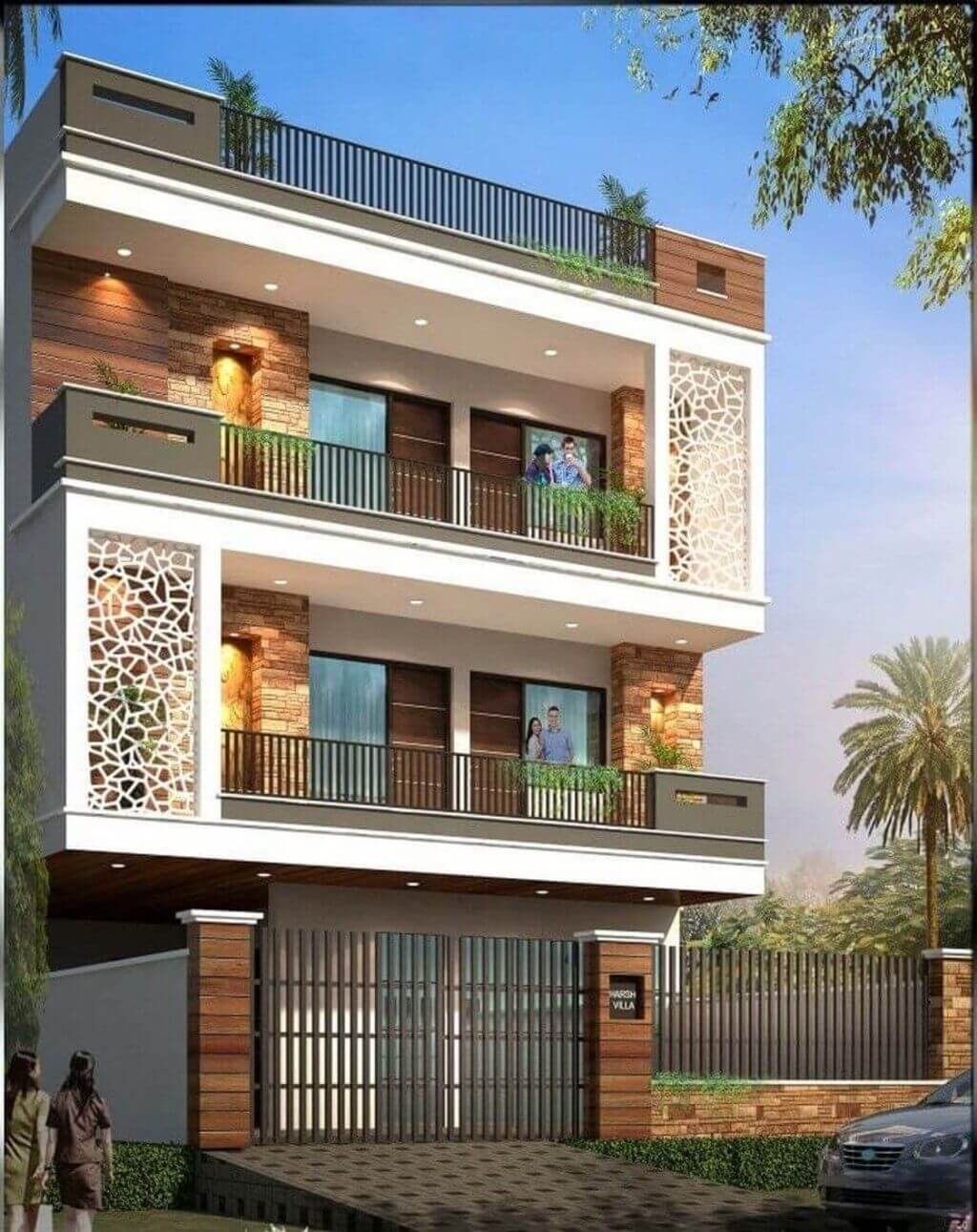 Source: pinimg.com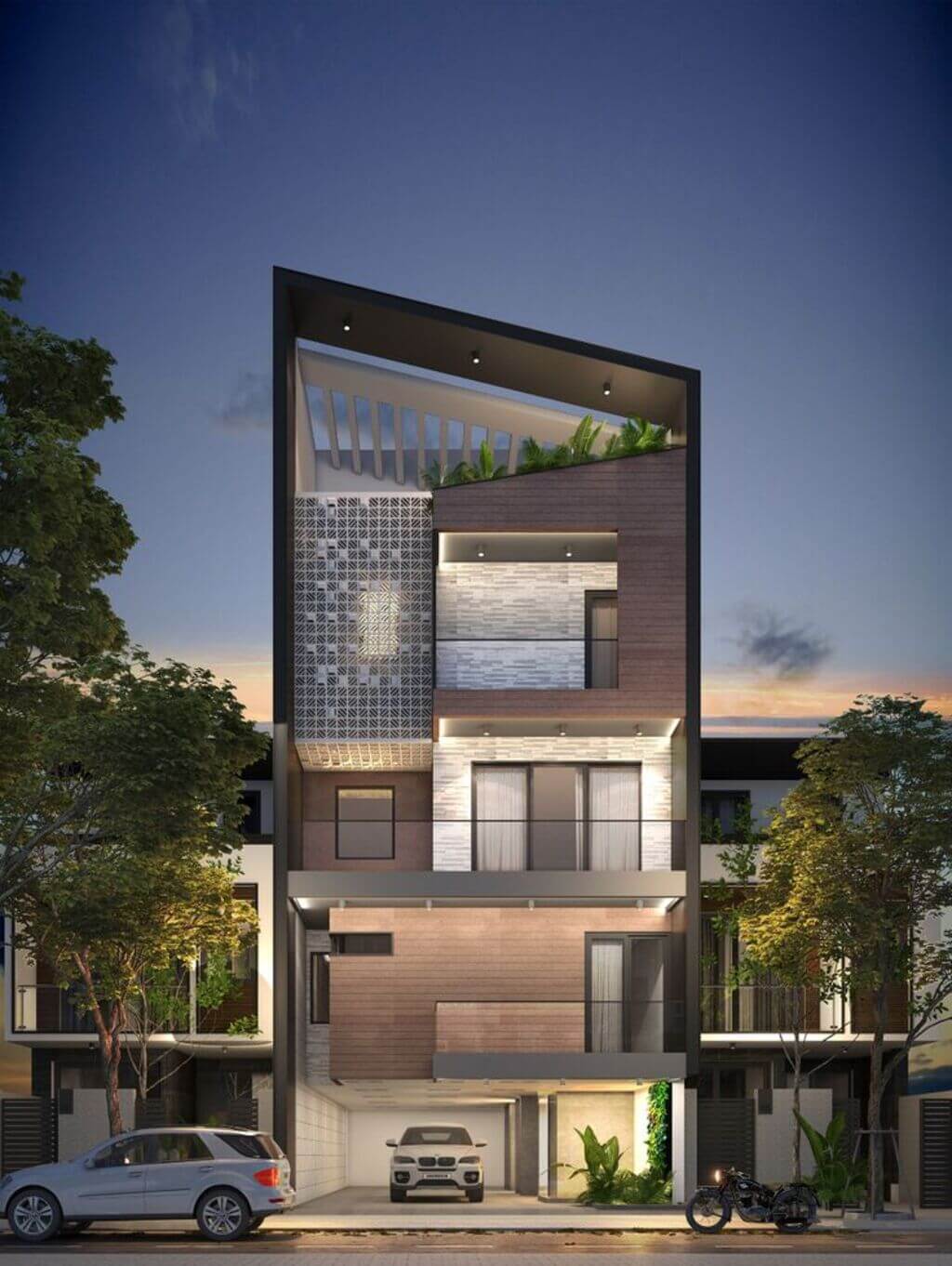 Source: pinimg.com
Source: pinimg.com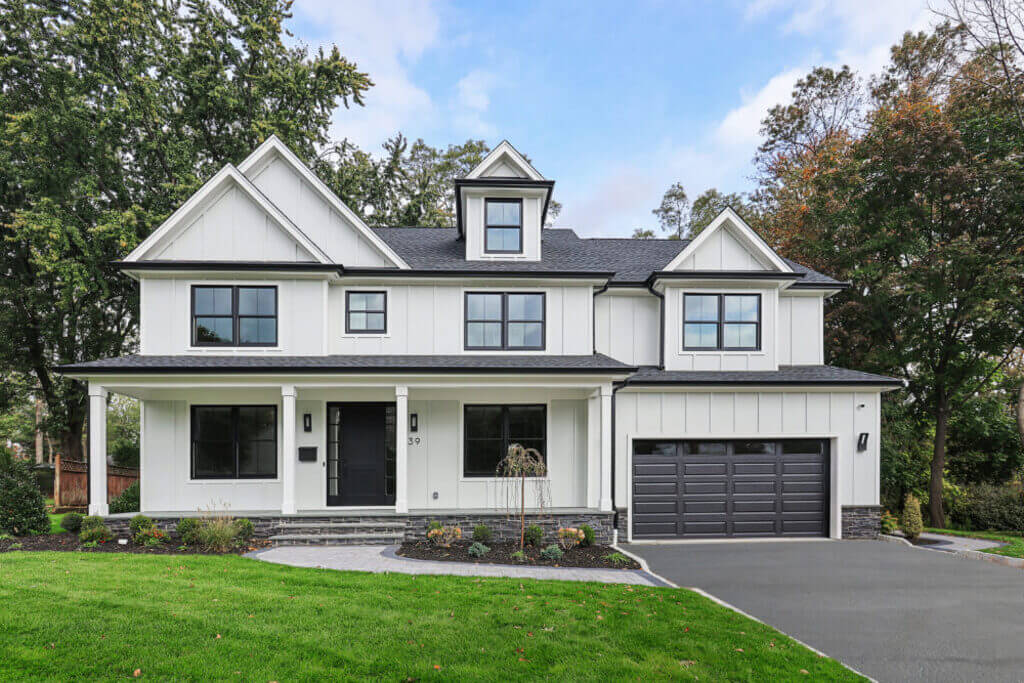 Source: premierdesigncustomhomes.com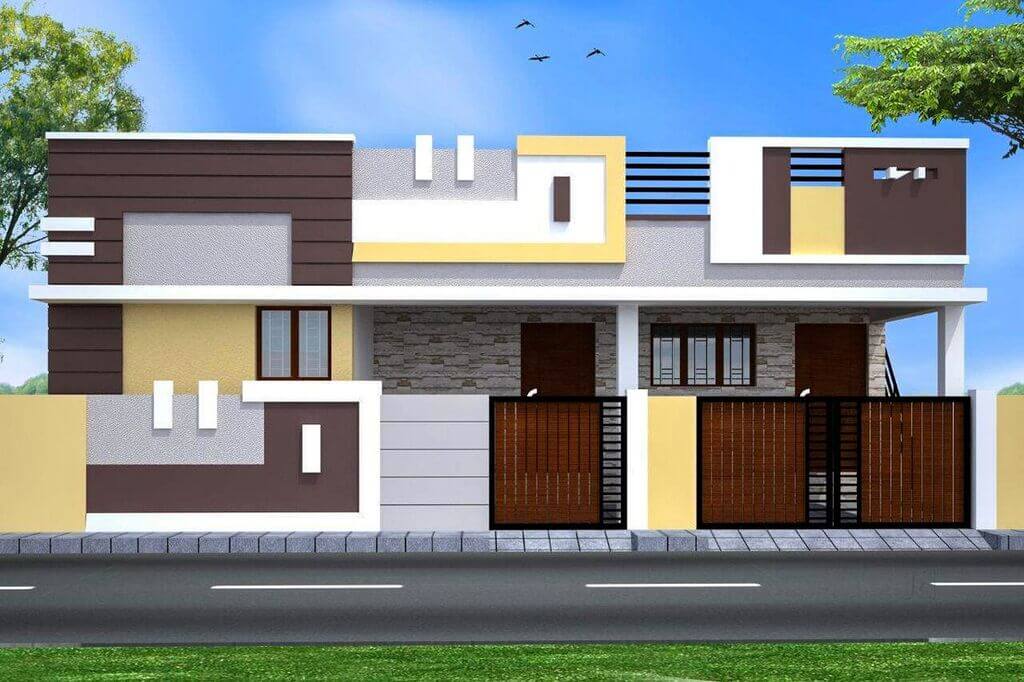 Source: pinimg.com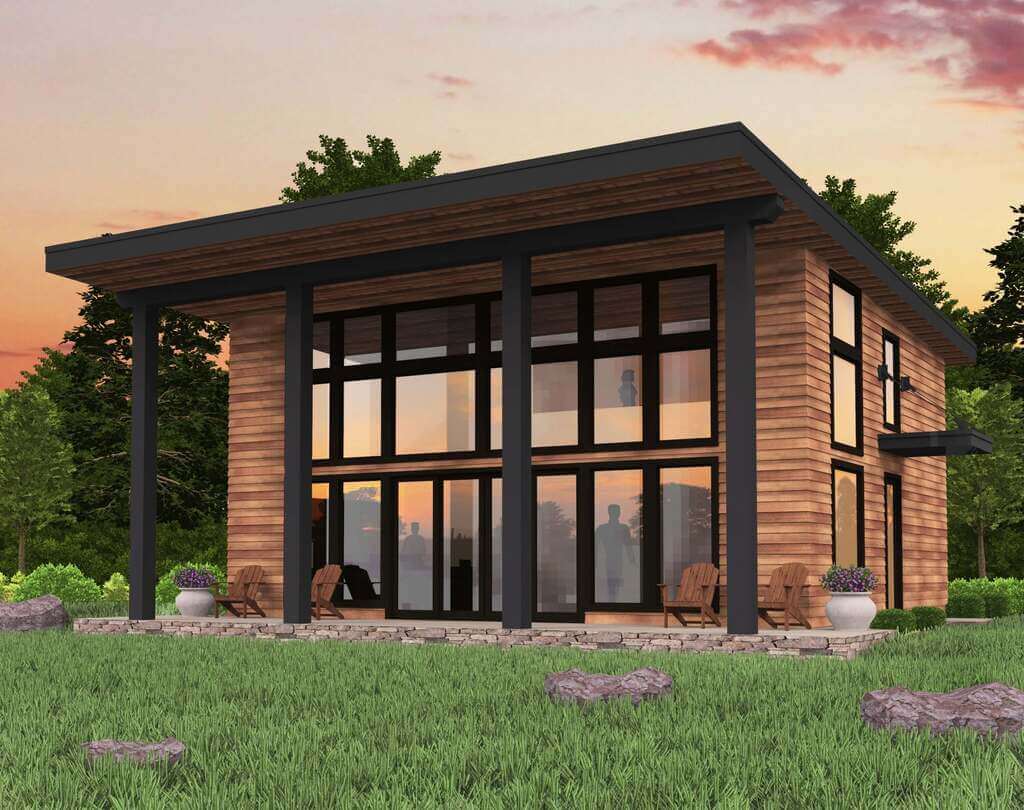 Source: pinimg.com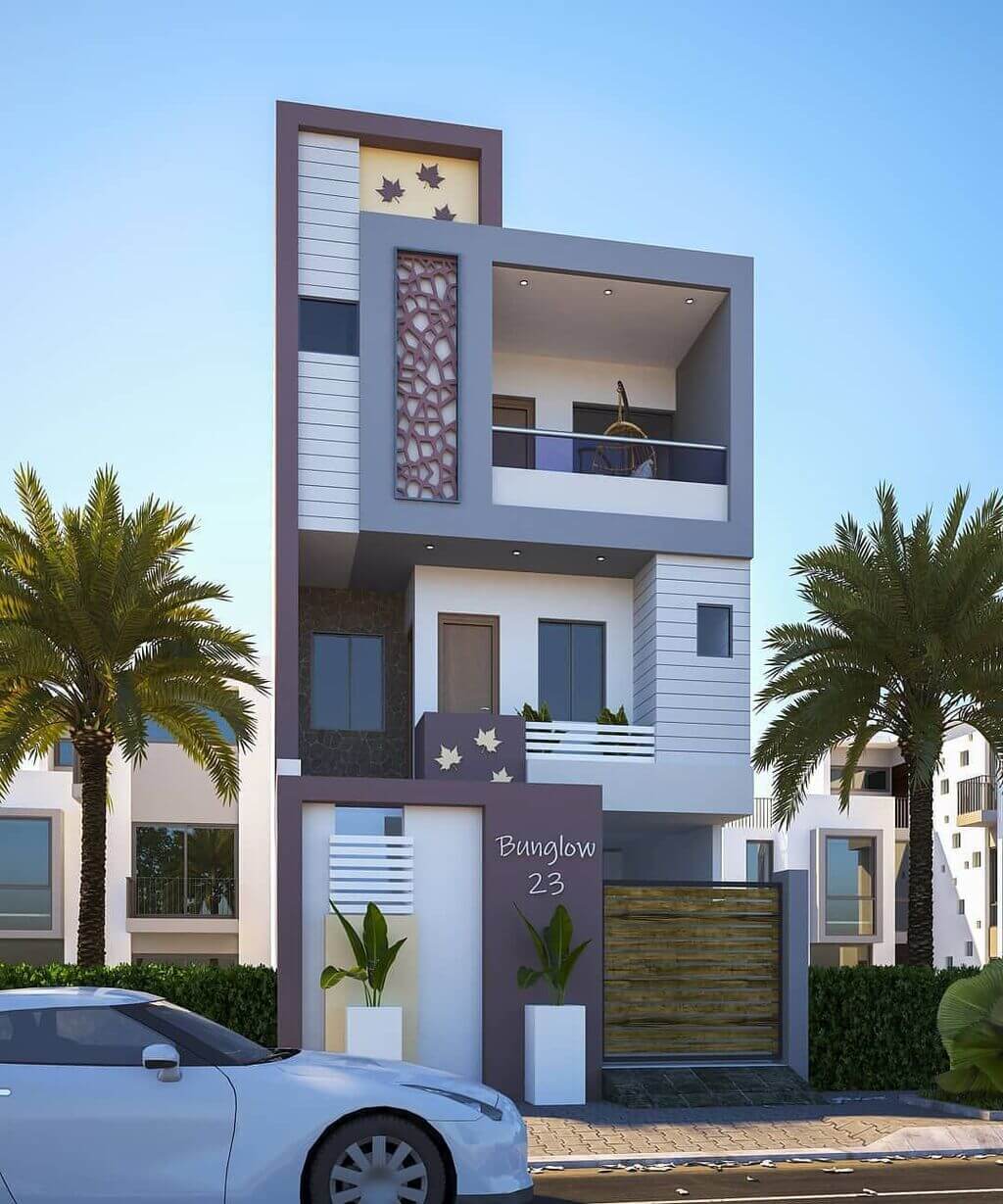 Source: pinimg.com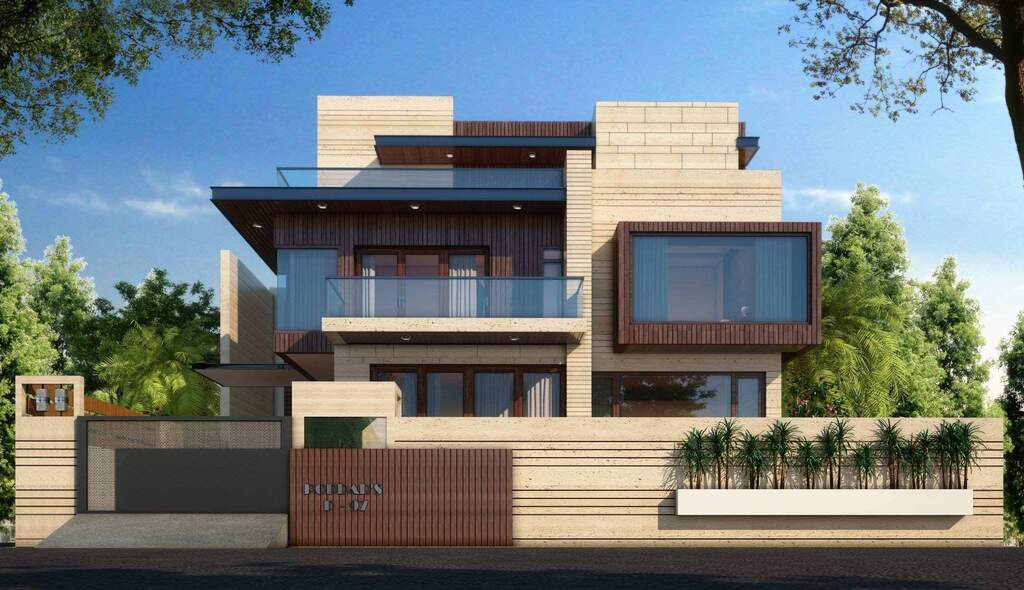 Source: pinimg.com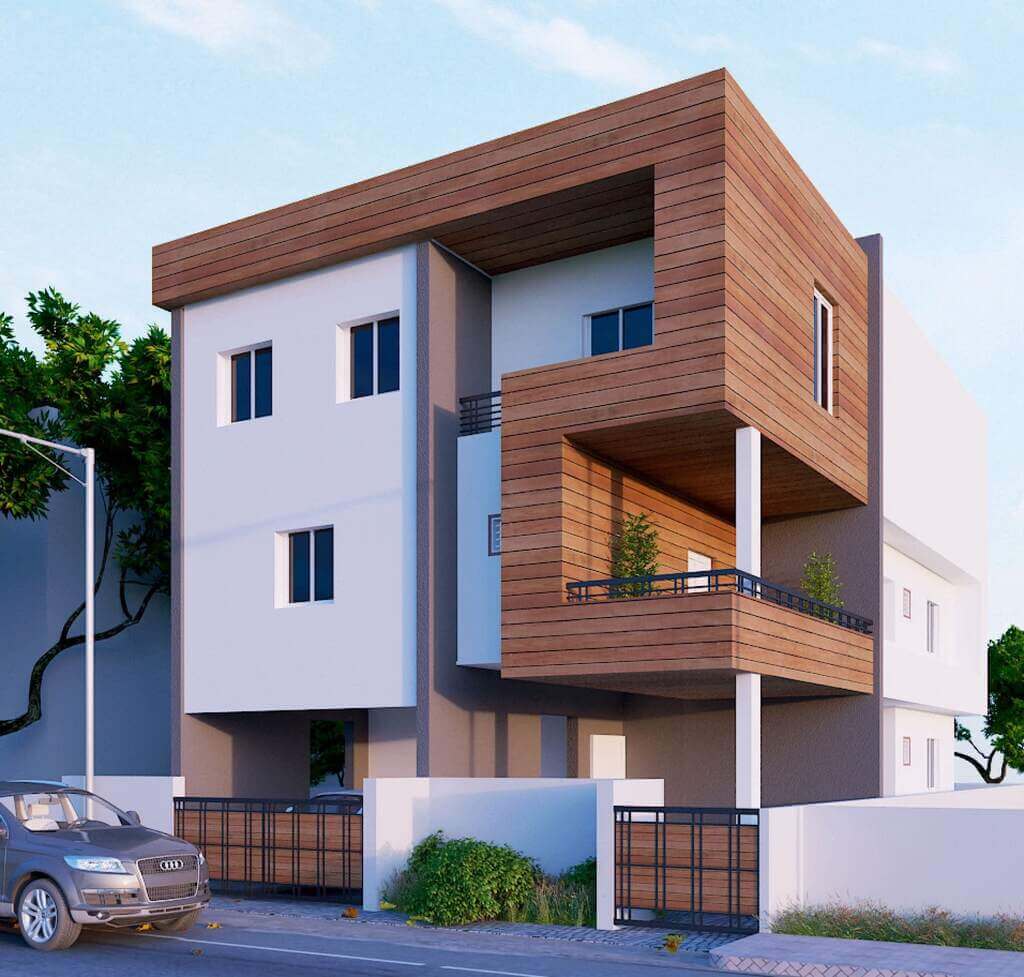 Source: cloudinary.com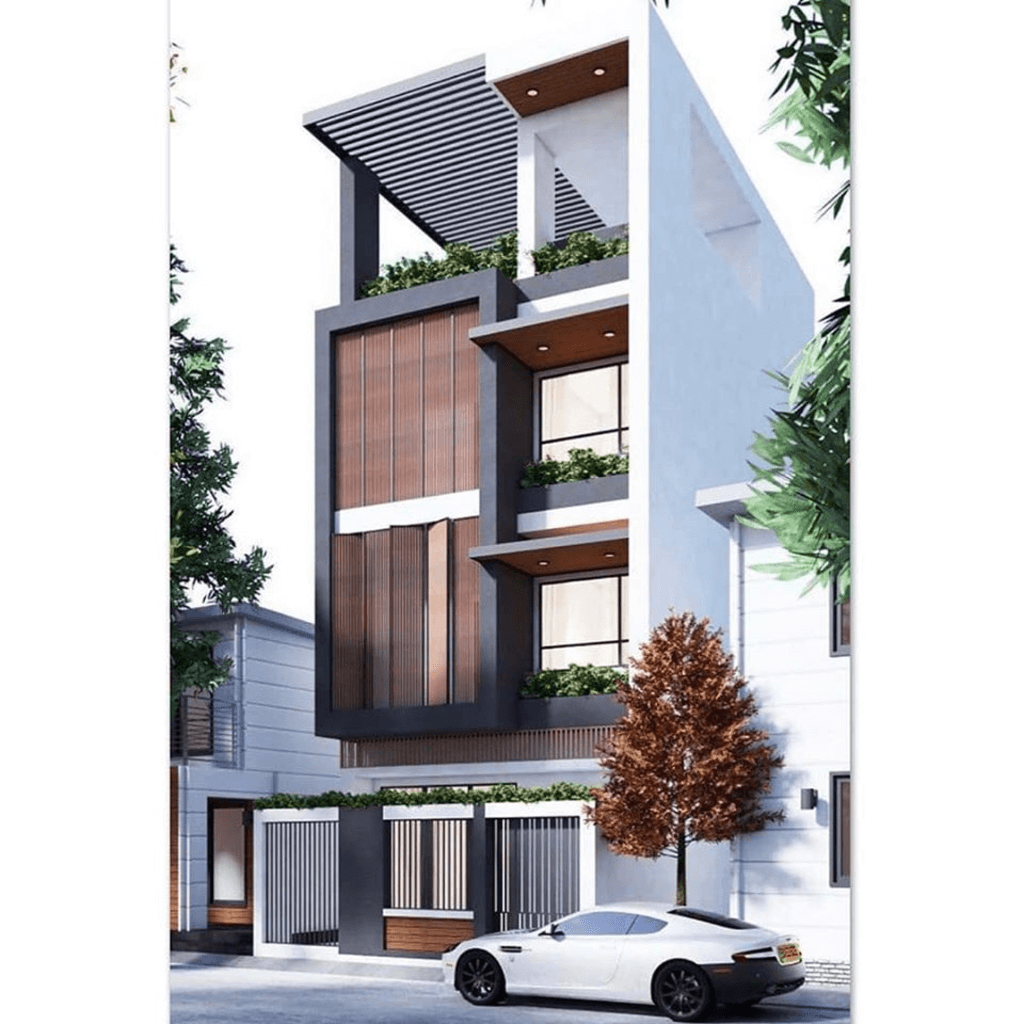 Source: pinimg.com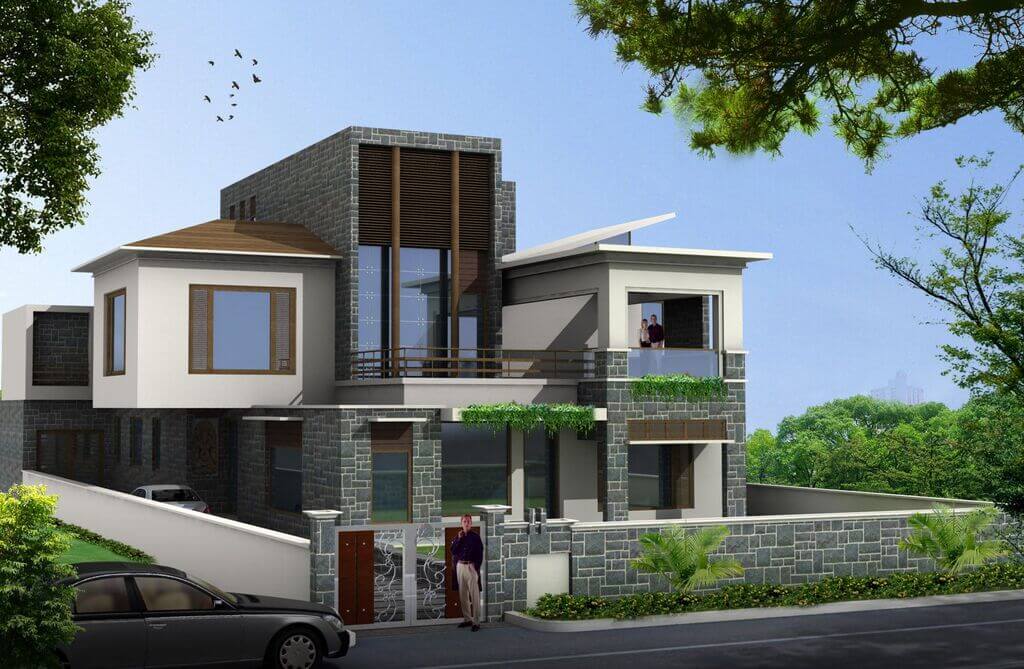 Source: pinimg.com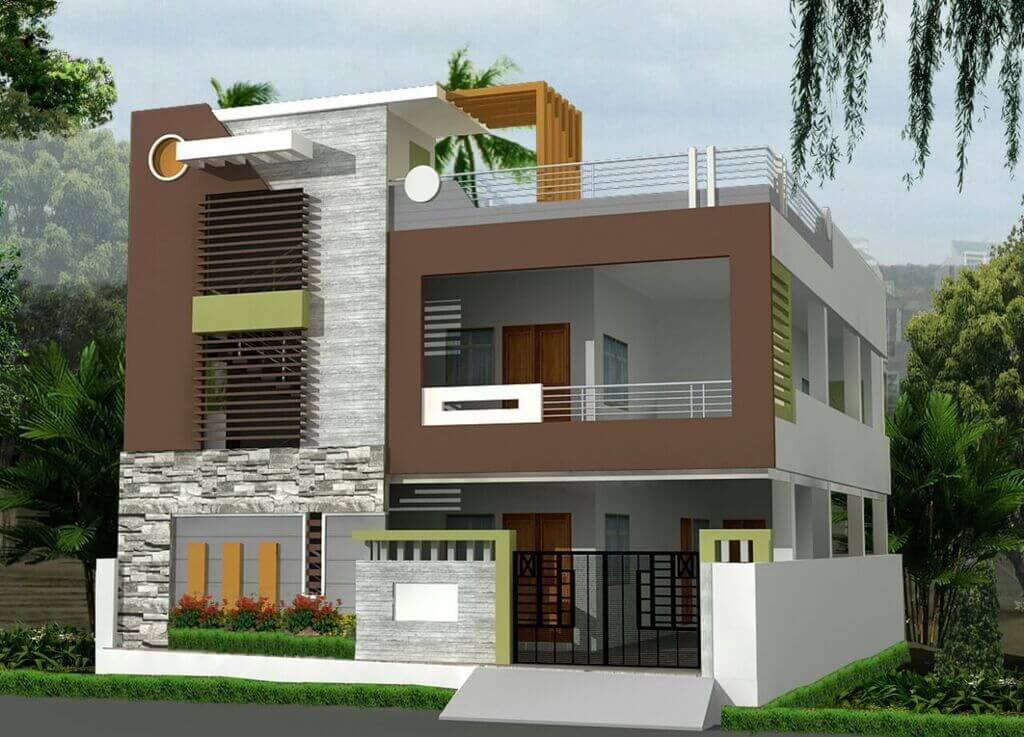 Source: pinimg.com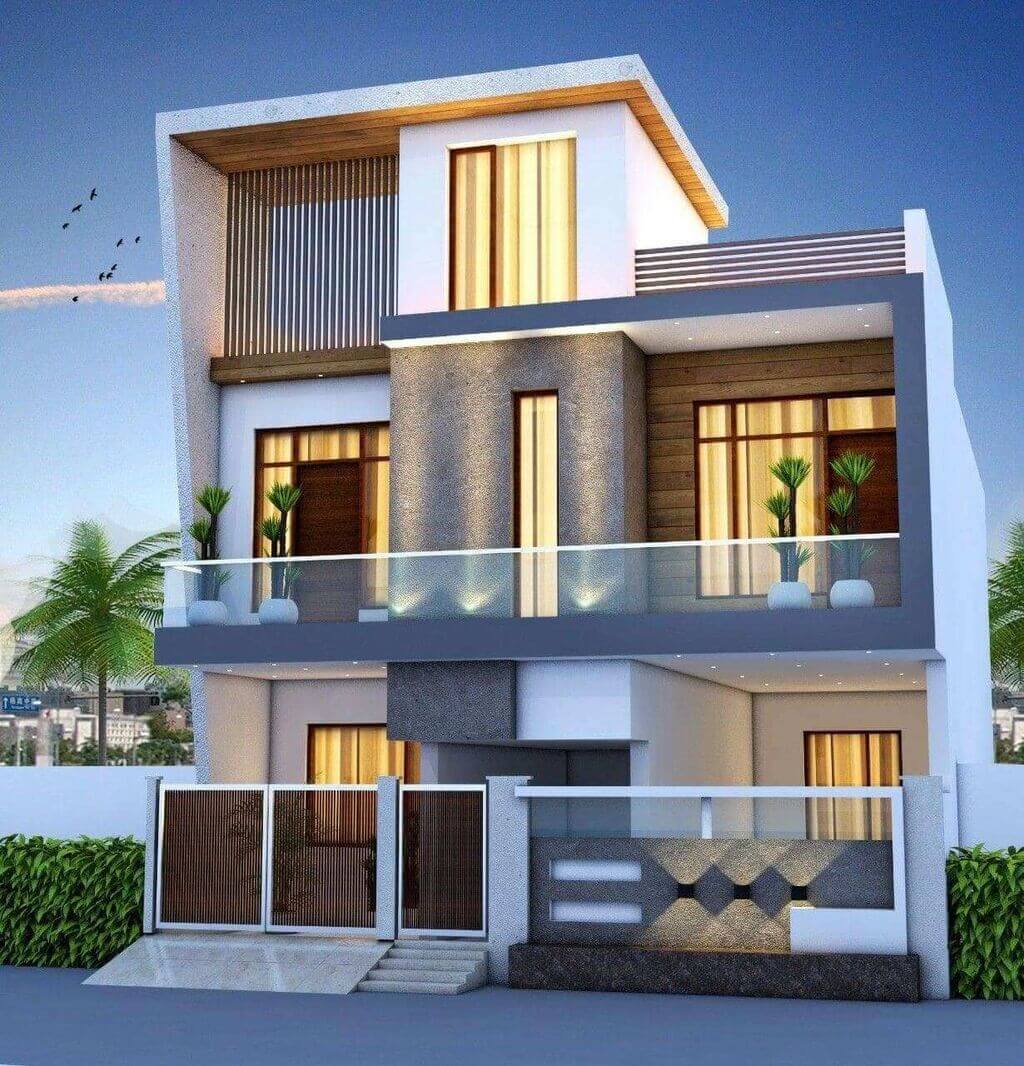 Source: pinimg.com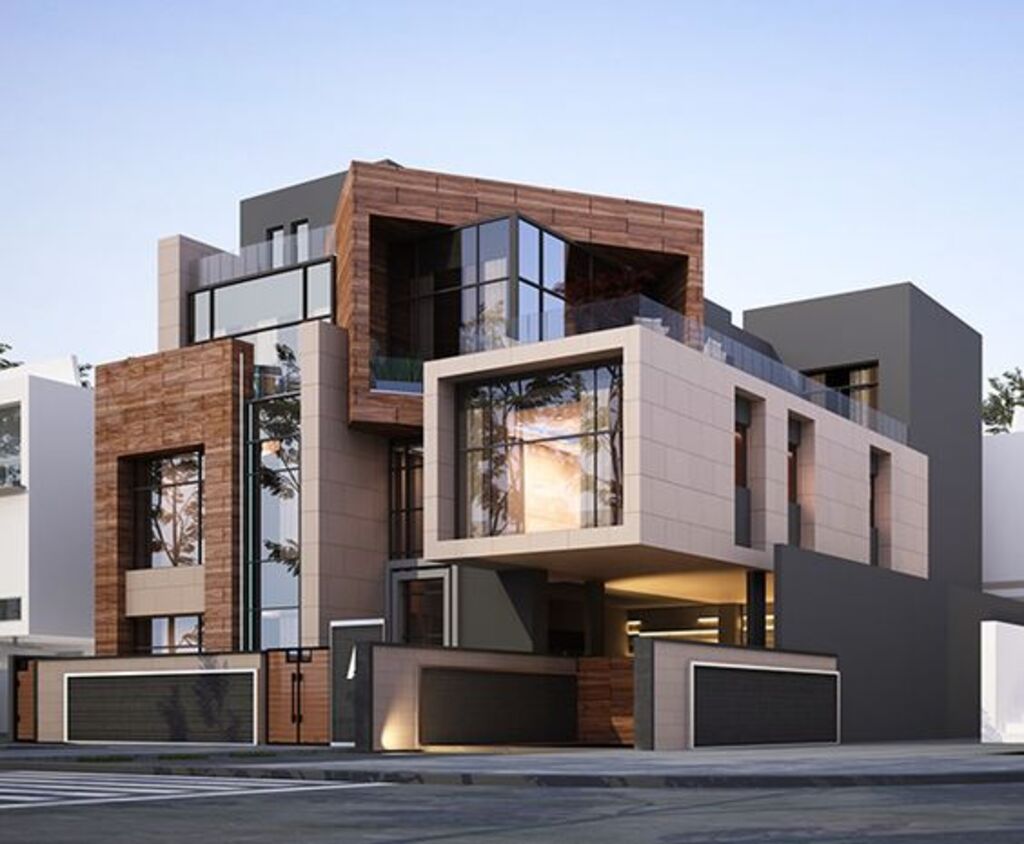 Source: buildingandinteriors.com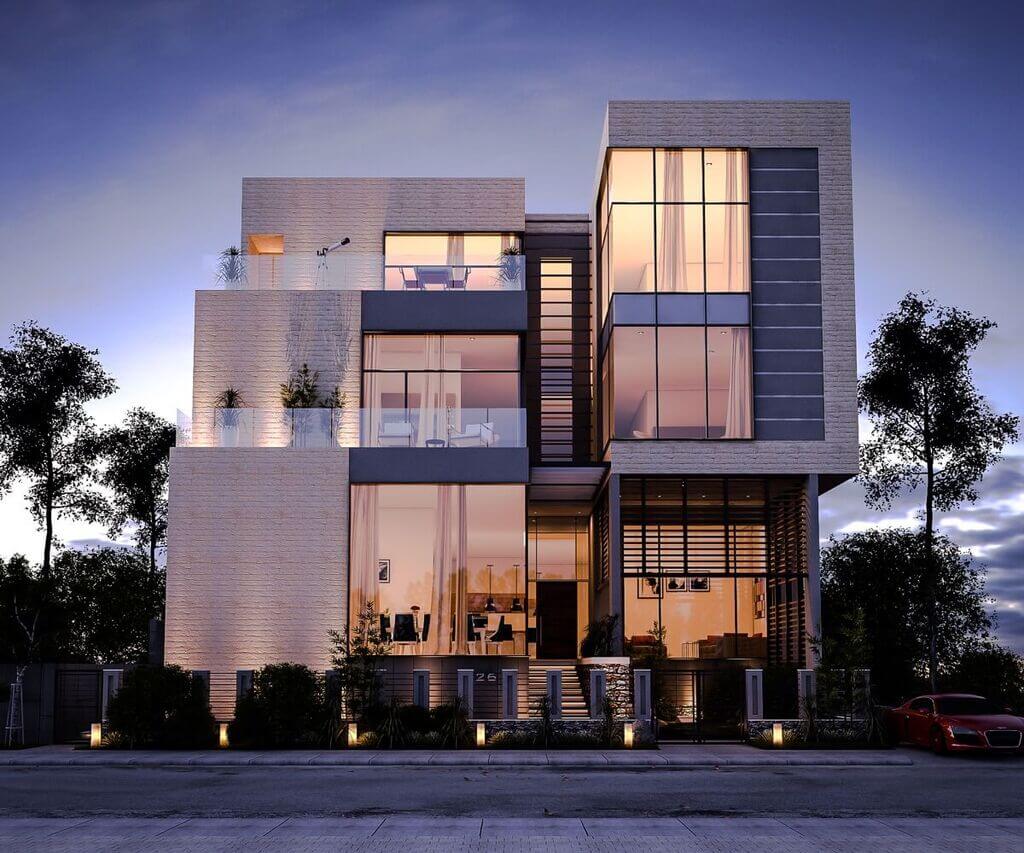 Source: twimg.com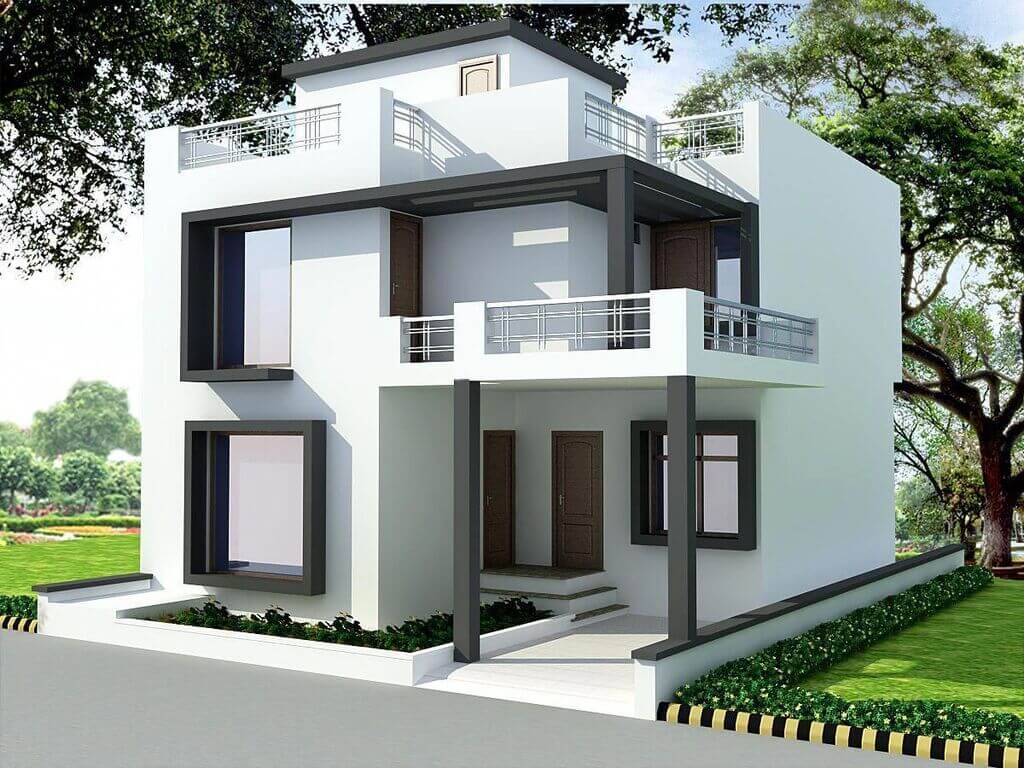 Source: pinimg.com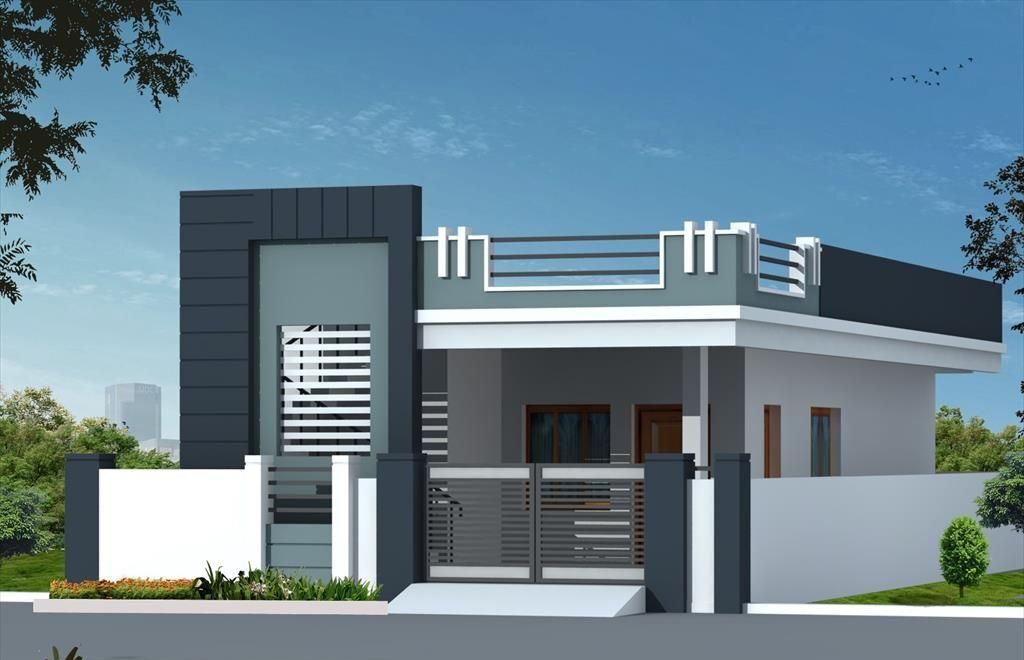 Source: pinimg.com
Architectural elevation design is similar to other types of design in that the same guidelines and principles of design apply. The elevation creates the first impression of your complete home and, to some extent, provides insight into the residents' tastes. Nowadays, homes are usually compact due to a shortage of space. Fortunately, the size of the house is not an issue when you can modify and enhance its features with the correct front elevation.
FAQs
1. What Characteristics Distinguish an Excellent Front Elevation Design?
A superb exterior design has the ability to attract and retain attention. Innovative facades allow their residents to show their personality and distinctive style while standing out from the neighboring buildings, providing a point of difference.
2. What Is Typically Included in a Front Elevation Drawing?
The external elevation depicts the building's outer sides, whereas the interior elevation depicts the features of walls that you may face front-on. The information acquired from the site, floor, and elevation plan drawings is used to create a fundamental plan.
3. What Are the Elements of Front Elevation Design?
The front elevation of a house design depicts elements such as the outline of the building, roof, entrance doors, openings, the front veranda, and any overhangs such as side patios or chimneys.
4. What Are the Design Considerations for Building a Good Front Elevation?
Some of the aspects to consider while creating the front elevation include structural consulting, natural light, weather resilience, eco-friendly features, and personal style.
To know more about Home improvement ideas, Cleaning and decoration tips visit ArchitecturesIdeas.
For daily updates, follow us on our Instagram page @architectures_idea.