What is Front Elevation Design? Its Types & Top 7 Design Ideas
Everyone wants their dream home to look stunning and perfect, right? Whether you're an architect who is designing a home or the owner of the house, a lot of time and focus goes into planning so that everything will execute accurately. Many people think that interior design and decoration are the main part of the house building process. However, there are many factors that are vital to make a home a perfect space for living. One of the most crucial factors is the Front Elevation Design!
The elevation design of a building plays an important role in architecture. It not only makes the structure visually appealing but also adds to its environmental and commercial value. 
Have you ever thought about how much planning and effort are needed to create a house front elevation design? Yes, whether it is standard house front side elevation designs, regular front home designs, or any building elevation design, all require careful and precise planning steps and processes.
Do you want a home that makes a great first impression on your visitors? Everyone wants that, right? After all, a home's great exteriors and curb appeal play an important part in the overall property value. Every time anyone visits your home, the first thing they notice is the stunning front facade of your home.
While designing any space, architects and designers spend a lot of time planning the layout, exteriors, and interiors. This will also make sure that you'll have practical and functional spaces that meet your family's needs. 
Today in this blog, we're going to tell you everything about elevation design and what's its importance in the construction and architecture field. We've also compiled up some of the best and latest front elevation design ideas for you to get some inspiration. So, let's start with the elevation designs. 
What is Elevation Design?
The elevation is an orthographic projection drawing or a 2-dimensional drawing that shows the front, back, or side view of a structure.  
This two-dimensional projection is perpendicular to the vertical plane, which simply means providing a flat view to the observer. In more simple language, elevations are used to portray the individual sides or the appearance of a particular side of the house.
Many people get confused between elevation drawing and floor plans and think that they both are the same. However, there is a huge difference between them. A floor plan only provides a two-dimensional view from above to an observer who is looking down. On the other hand, an elevation drawing provides an in-depth, real-life viewpoint.
Types of Elevation Design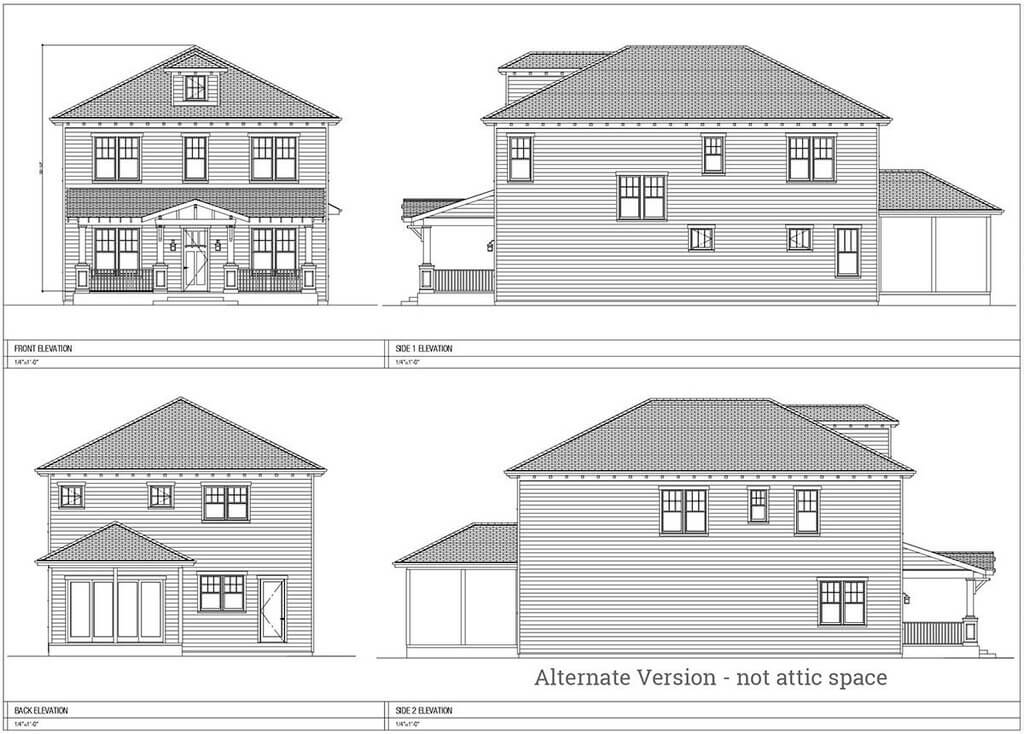 Source: shopify.com
Architects and designers commonly use elevation design to show the finished appearance of a given side of the house. Elevations are commonly used to determine the exterior of a house or building. 
With the help of elevation, you can easily see how your home will look from specific angles or sides. There are various types of elevation drawings that can be made, and they majorly depend on the specific angles. 
Here are five types of elevation designs:
Front Elevation (or Approach view/elevation)

Left Elevation (or Left view)

Right Elevation (or Right view)

Back Elevation (or Back/Rear view)

Sectional Elevations
In this blog, we're going to talk only about front elevation. So, keep on reading to know what is a front elevation and How it will affect the exterior of your home? 
What is Front Elevation?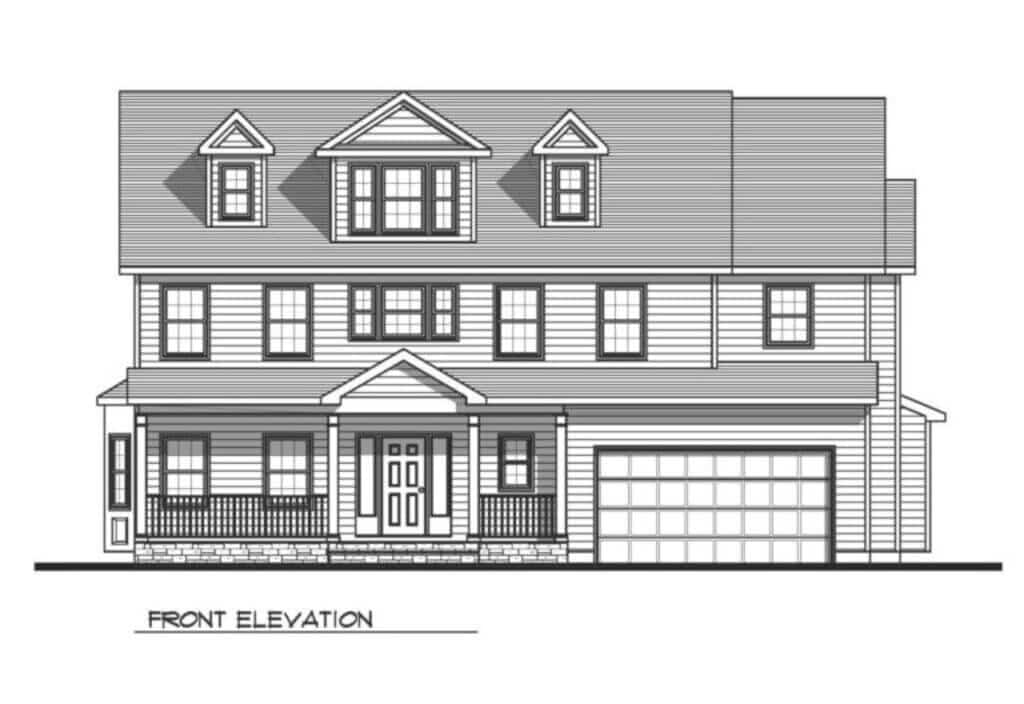 Source: premierdesigncustomhomes.com
The front elevation, also known as entry elevation," is a complete representation of one side of the building. It is also a part of a scenic design that highlights some of the scenic elements or the entire set as seen from the front view. This can be with or without measurements, depending on the requirements. 
Most building front elevation designs come with proper measurements so that the architect can get a better understanding of the structure. It will help them to draft or draw things quickly and accurately.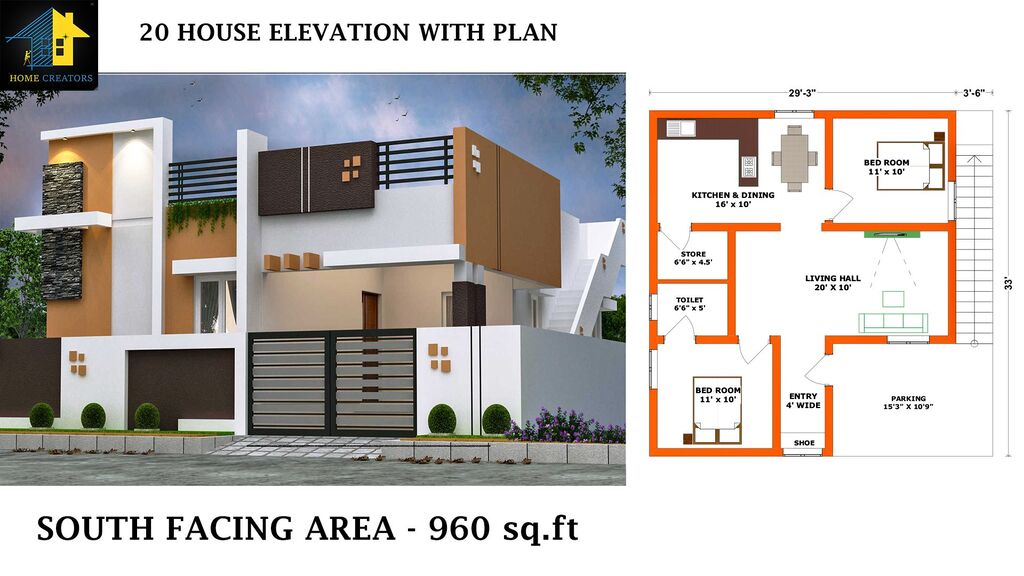 Source: pinimg.com
Unlike the floor plans where you get only the view of the inside of your house as if you're looking down. The front elevation design or drawing will give a straight-on view of the house as if either you're approaching the house or standing in the middle of your front yard. 
The front elevation drawing or design includes various things such as entry doors, windows, the front porch. The design also includes any items that protrude from the home, such as side porches or chimneys. However, you'll not be able to see the side walls unless the design is set at a specific angle. 
Top 7 Modern Front Elevation Design Ideas in 2021
Elevation design is one of the best ways to know how your home's exterior will look like. This way, you can see and make any changes or updations in the design. Below are some cool front elevation design ideas from which you can take inspiration and then select the best front elevation design for your home. 
1. Front Elevation Design For Single Floor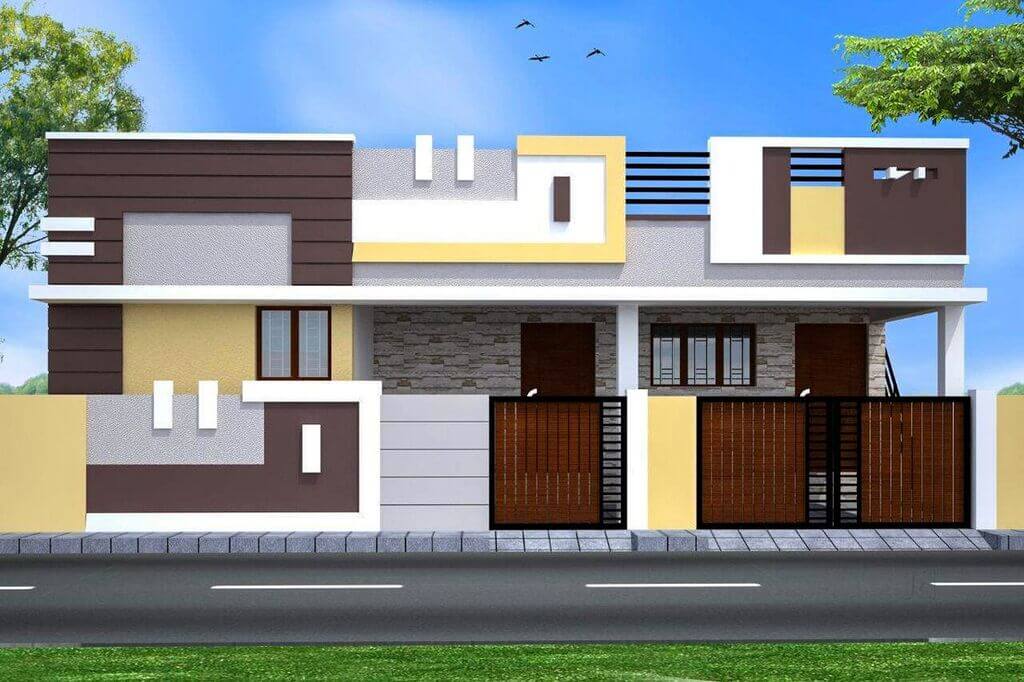 Source: pinimg.com
This elevation design is a front elevation design that is specifically made for single stories or floors. Through this design, you'll get a perfect view of your home. Just from the entry-level or area, you can see all the features such as the main gate, windows, entrance, etc.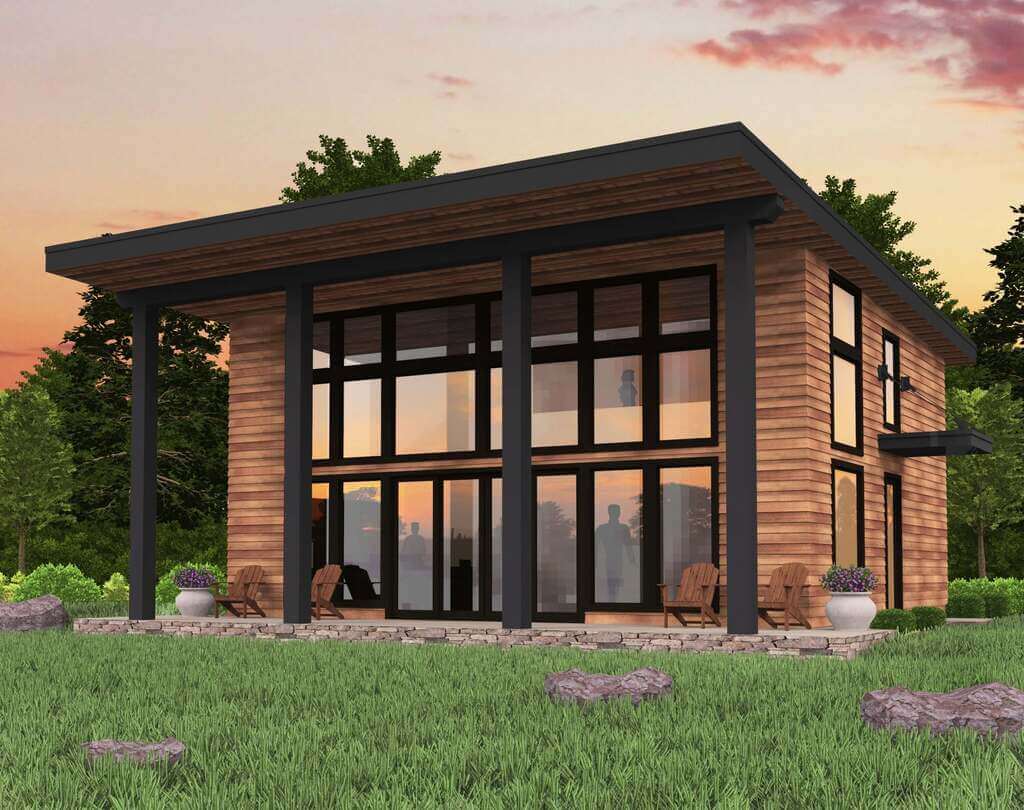 Source: architecturesideas.com
Single-stories homes don't show the side walls in the front elevation design unless designed at specific angles or protruding from your home. The overall design beautifies the exteriors with grace and functionality. 
2. Duplex Front Elevation Design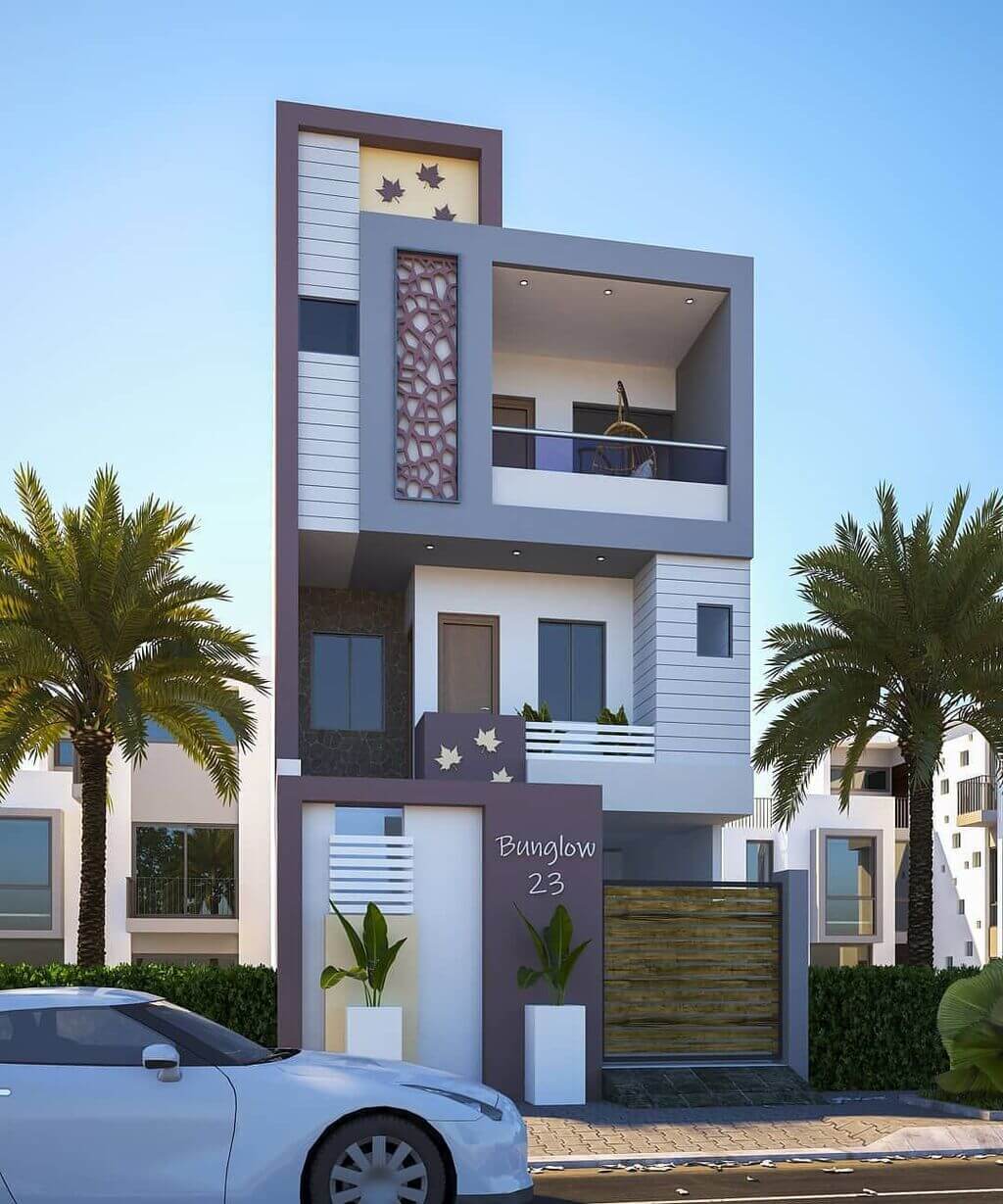 Source: pinimg.com
Look at this attractive house facade; isn't it looking gorgeous? The front elevation design for duplex homes is pretty much similar to the single-floor houses. The only additional thing is the floors.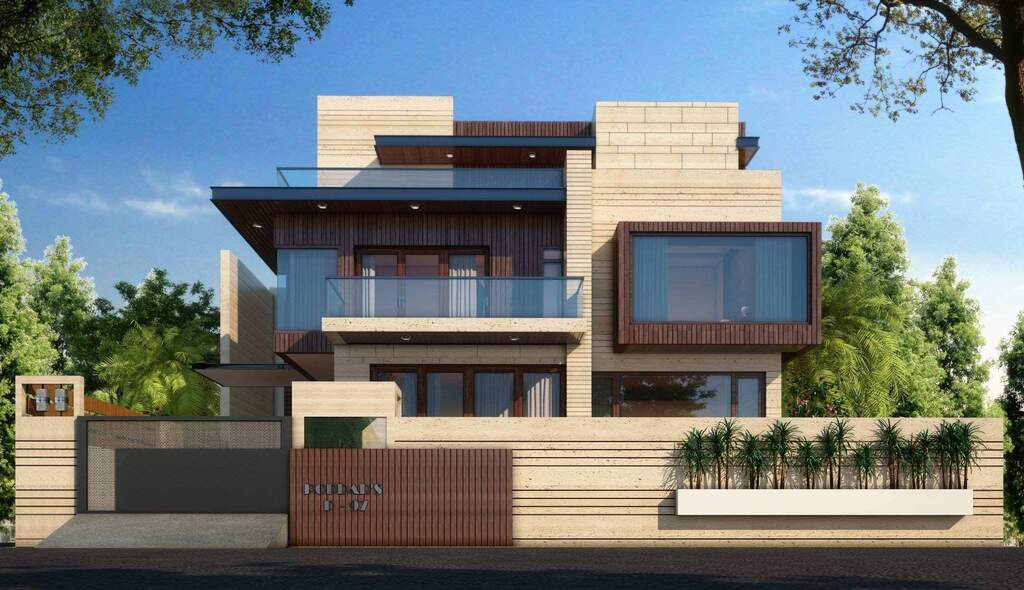 Source: architecturesideas.com
You see here all the protruding features of this double floor building are uniquely and perfectly displayed in the elevation design. Everything is included in the drawing, from the small parking space, balcony to the front yard area. The exteriors are also shown with contemporary materials. 
3. Front Elevation Design For Three Floors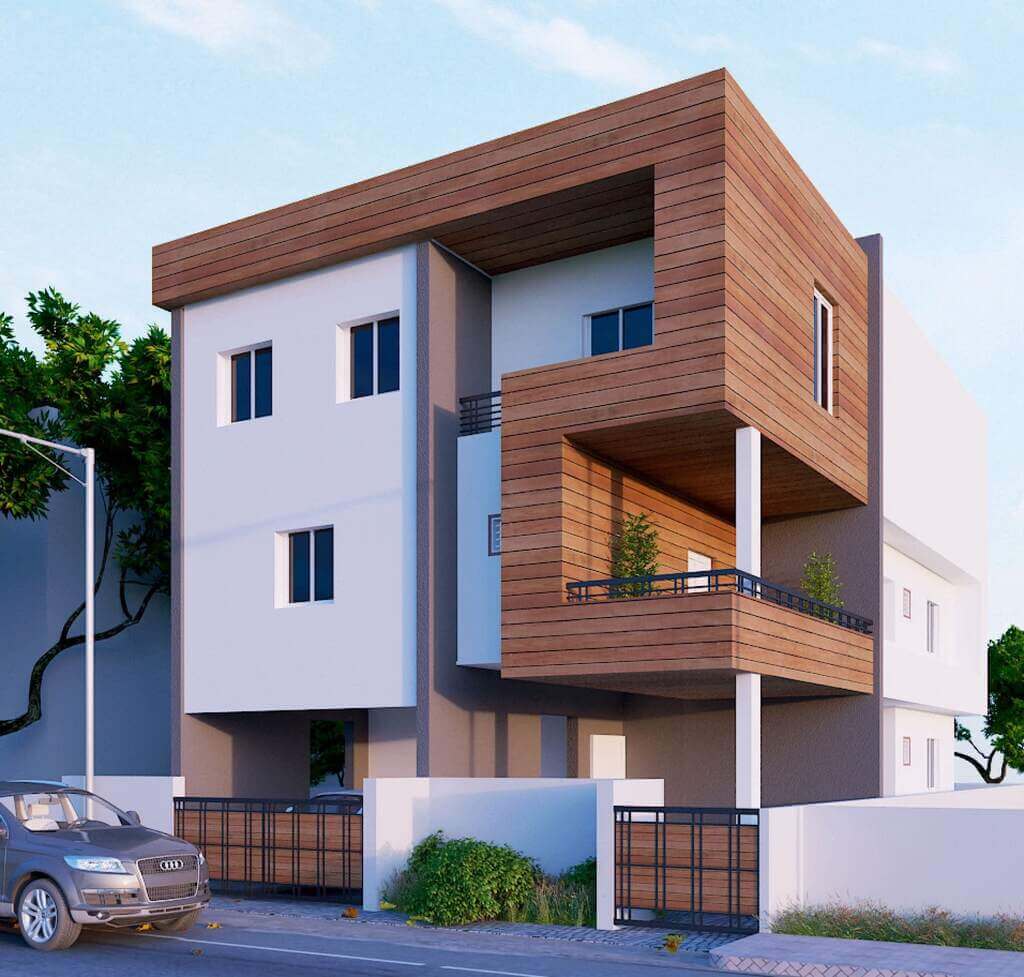 Source: cloudinary.com
These days buildings with many floors are commonly seen in various parts of the states. These types of three-floor homes are constructed by people who don't like apartment culture but still want to add some elements to their spaces.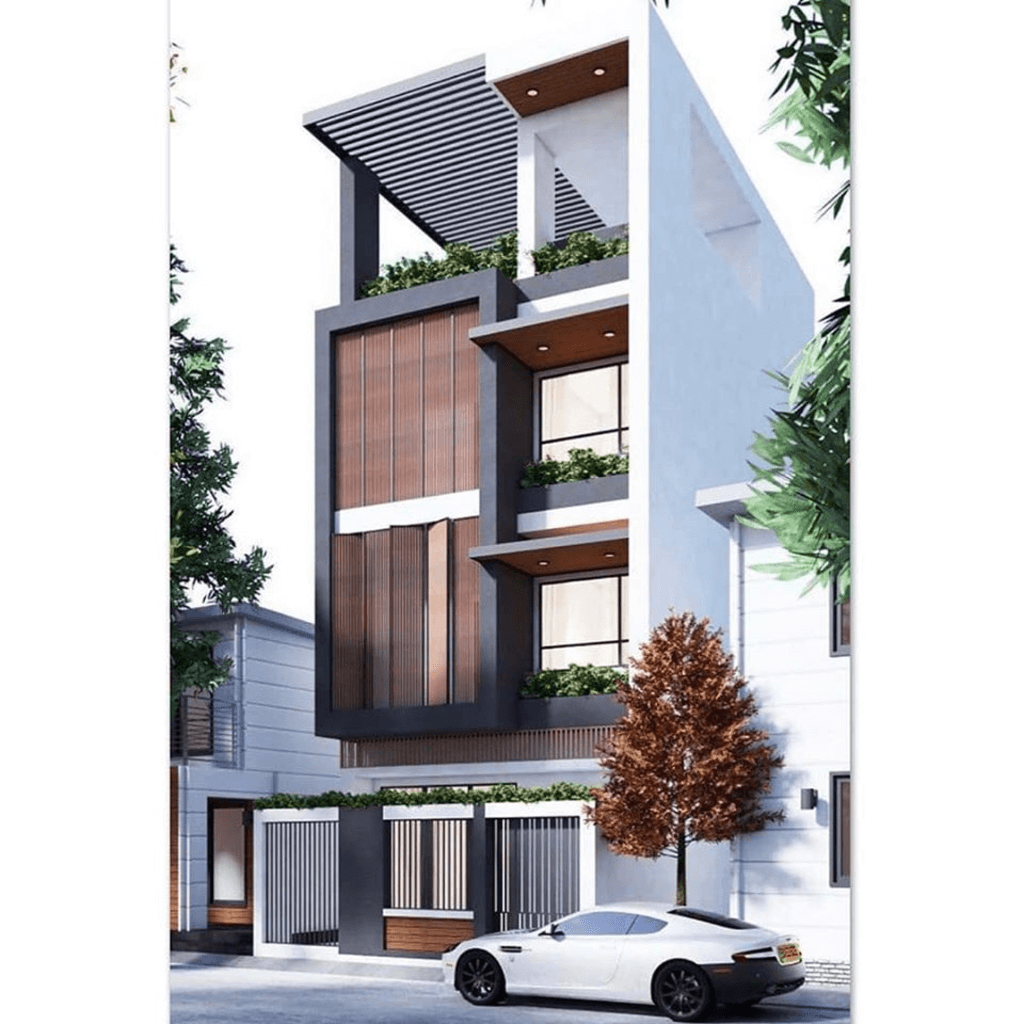 Source: pinimg.com
Look at the above picture of a building elevation design; this will give a clear picture of how a three-floored construction looks in a front view drawing. Though it is the final view, yet you can always change the design as per your requirements. 
4. 3D Elevation Design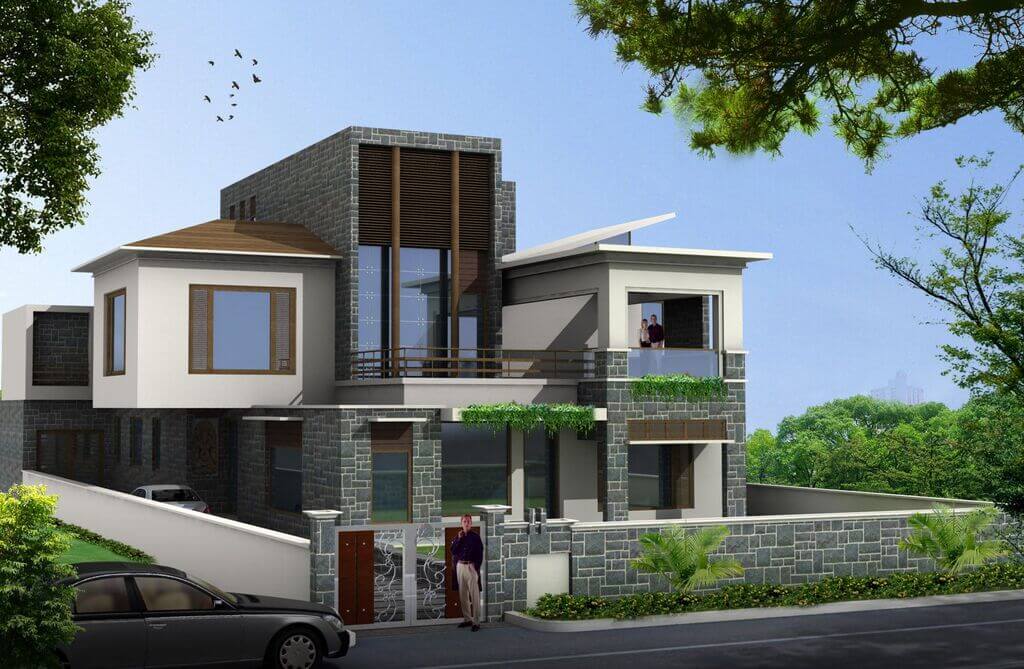 Source: pinimg.com
Do you want to create an elevation of your line properties? If yes, the front 3D elevation design or technique will be the best option for you. As you can see, there is a lot in common between the building model and elevation design.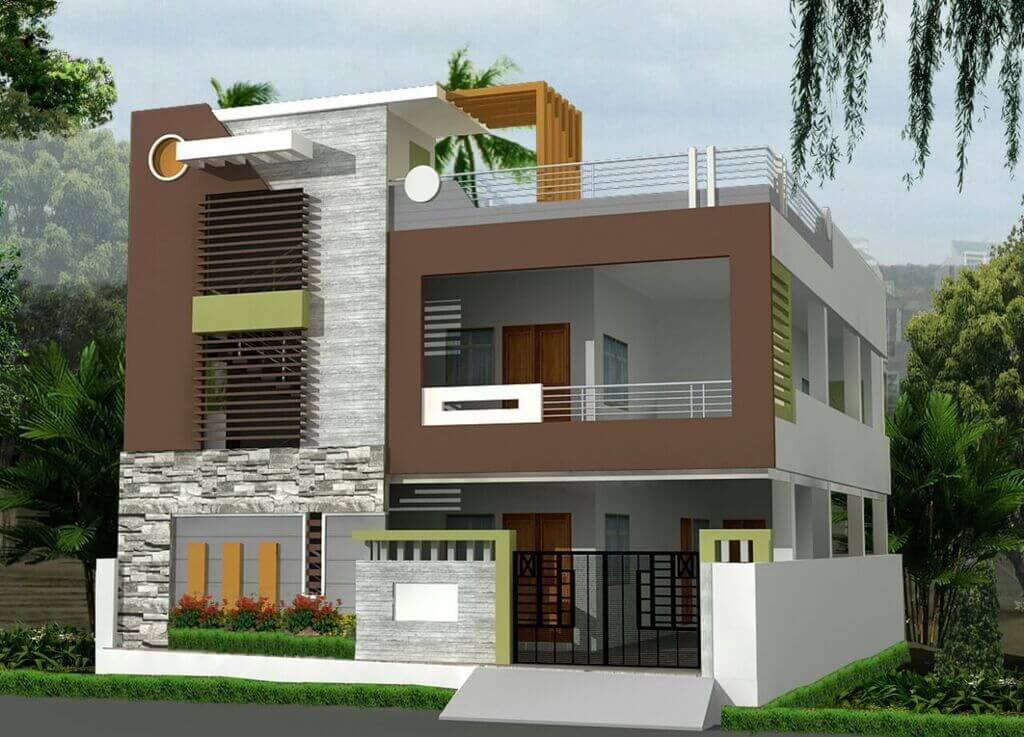 Source: pinimg.com
Elevation design always starts before the construction, which is a plus point for you. Because you can always update or change the details in the design plans as per your needs.  
5. Contemporary Style Elevation Design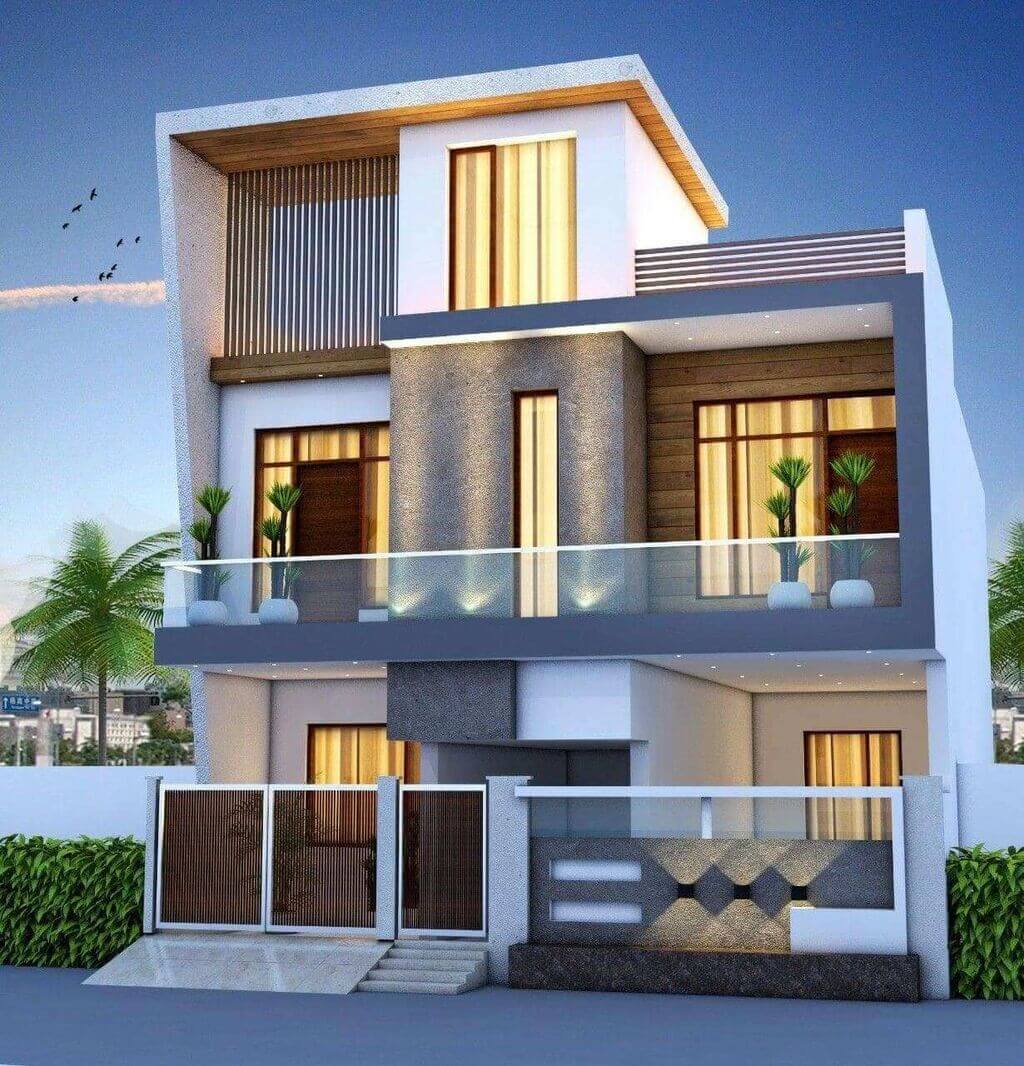 Source: pinimg.com
This is one of the most popular designs of elevation that is loved by people all around the globe. Contemporary front elevation designs are known for their bold geometrical designs and many asymmetrical features.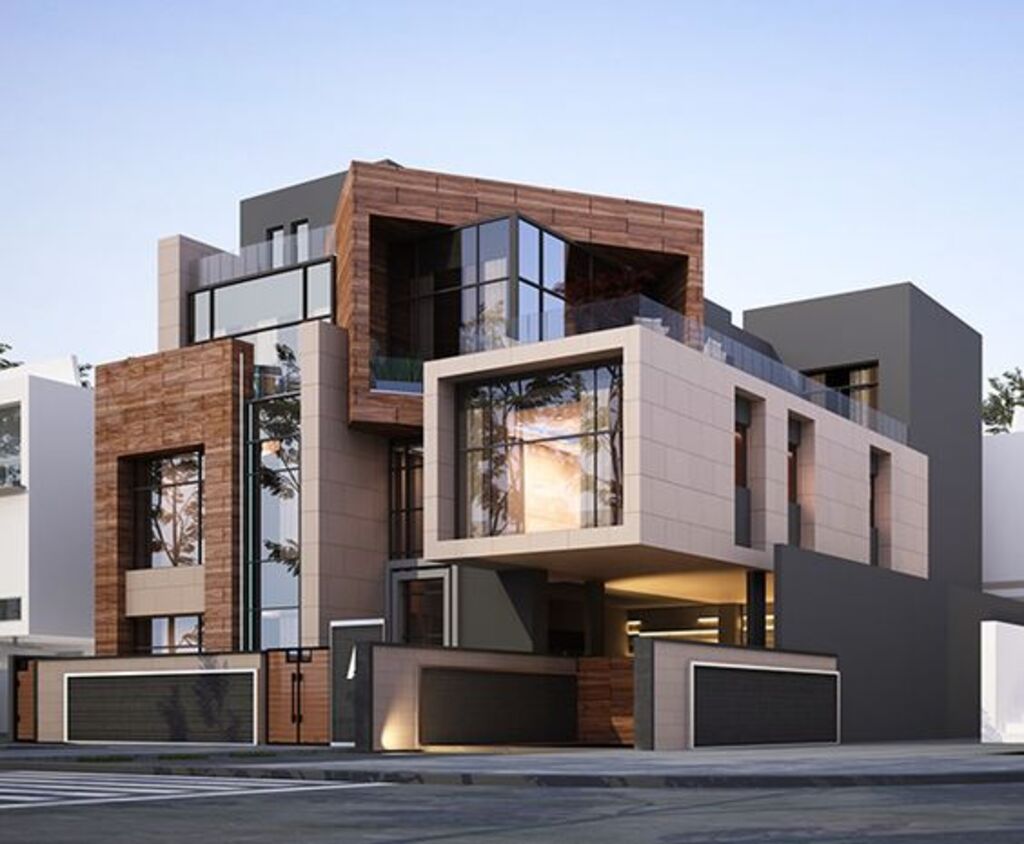 Source: buildingandinteriors.com
You can also go with this design if you want to increase the practicality and beauty of your duplex building. We highly recommend this design to those who love the latest trends in architecture. 
6. Modern Front Elevation Design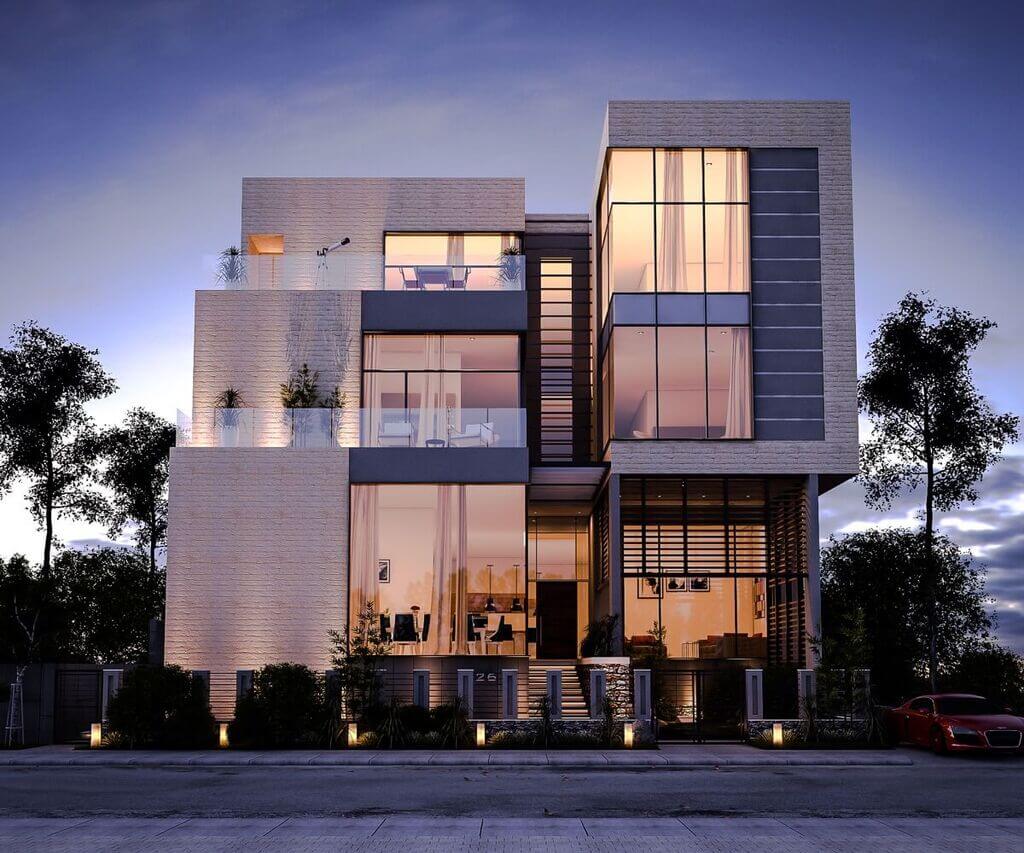 Source: twimg.com
Modern houses have simple yet attractive appearances. They're constructed to create a balance with the ecosystem. Most of these houses have the concept of minimalism or theme.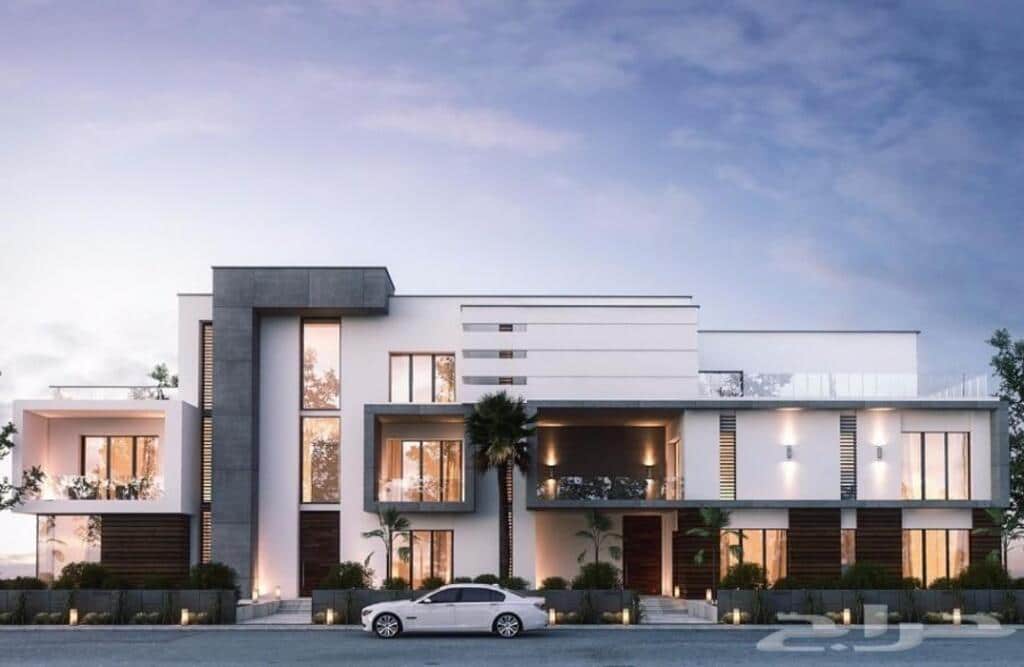 Source: haraj.com.sa
Though their design is simple, yet complex and extensive planning is required to create their front elevation design. From furniture, lighting to interiors, everything is planned carefully with intricate detailing. 
Also Read: Top 9 Spanish Style Homes – Exterior Designs & Ideas!
7. Independent House Elevation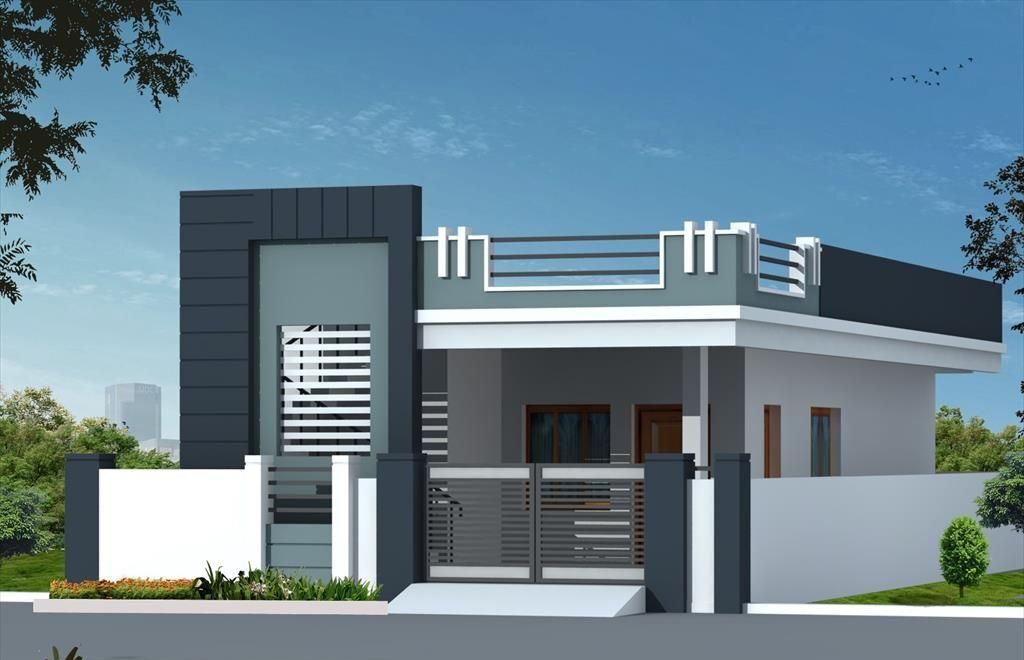 Source: pinimg.com
Another type of house that is gaining huge popularity nowadays is the Independent house. These types of homes are mostly built in the suburbs. However, that doesn't mean that you can't experiment with the design and architectural representations of your home.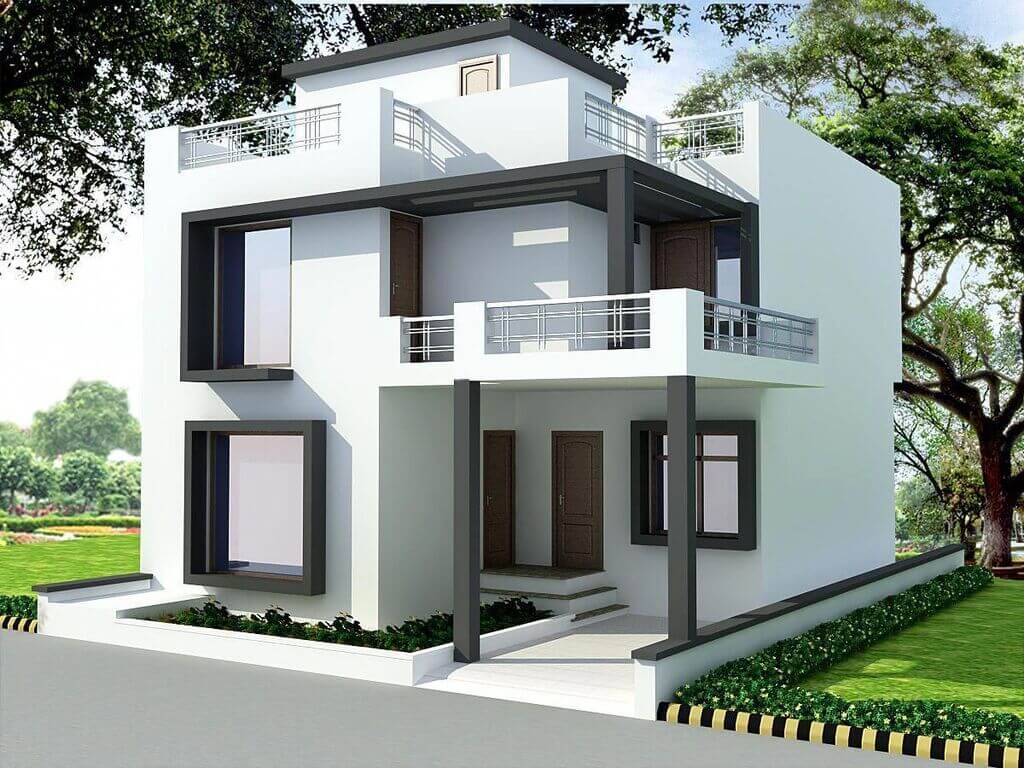 Source: pinimg.com
These types of homes or buildings are perfect for those who want a stylish and luxurious look but without making too many changes in the design. Front elevation designs for ground floor houses have less complicated but really eye-catching front elevation designs.
Here are some more traditional and modern front elevation design ideas and inspirations for you: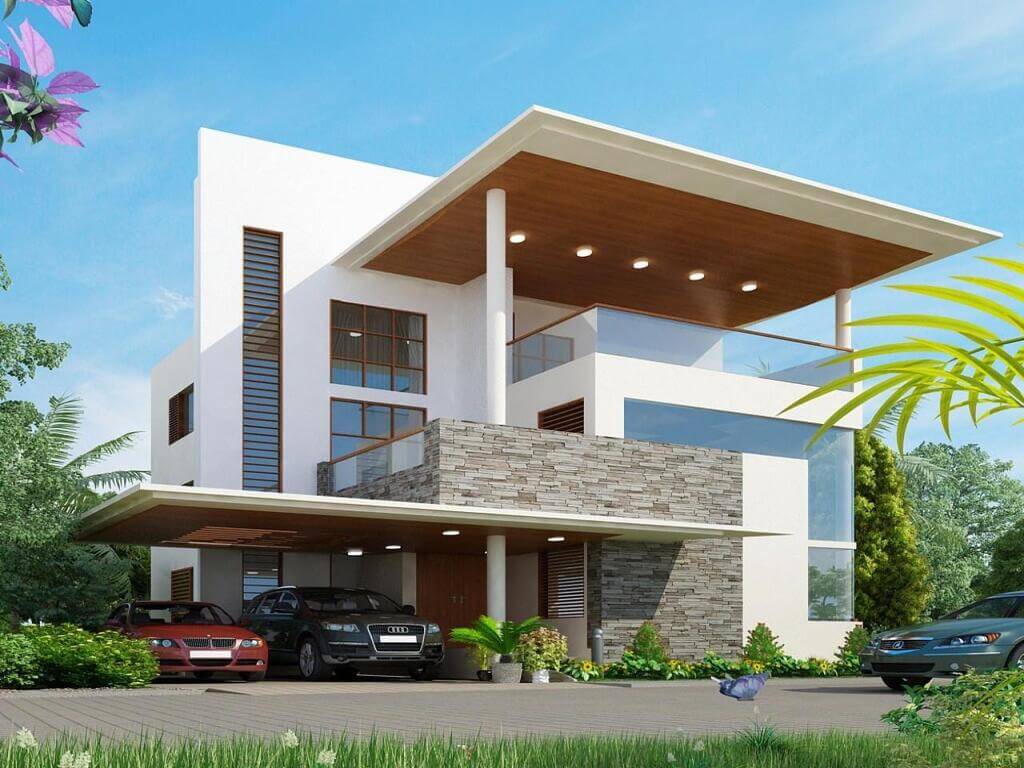 Source: black-budget.com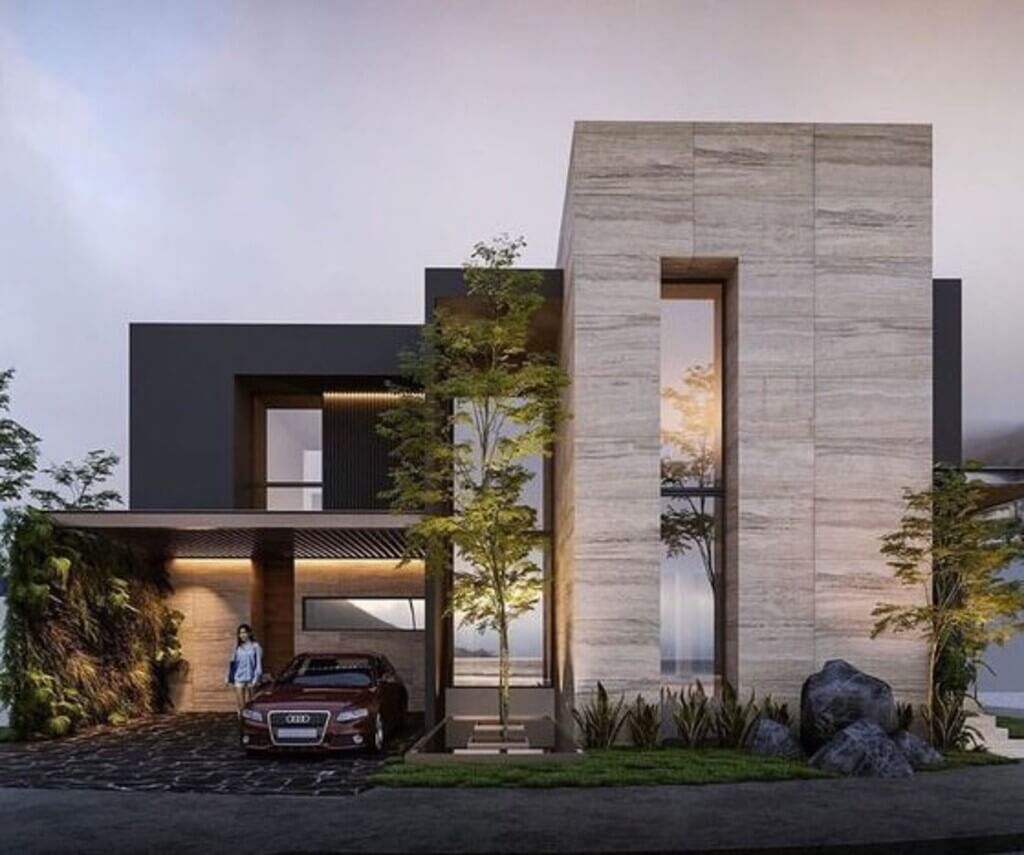 Source: buildingandinteriors.com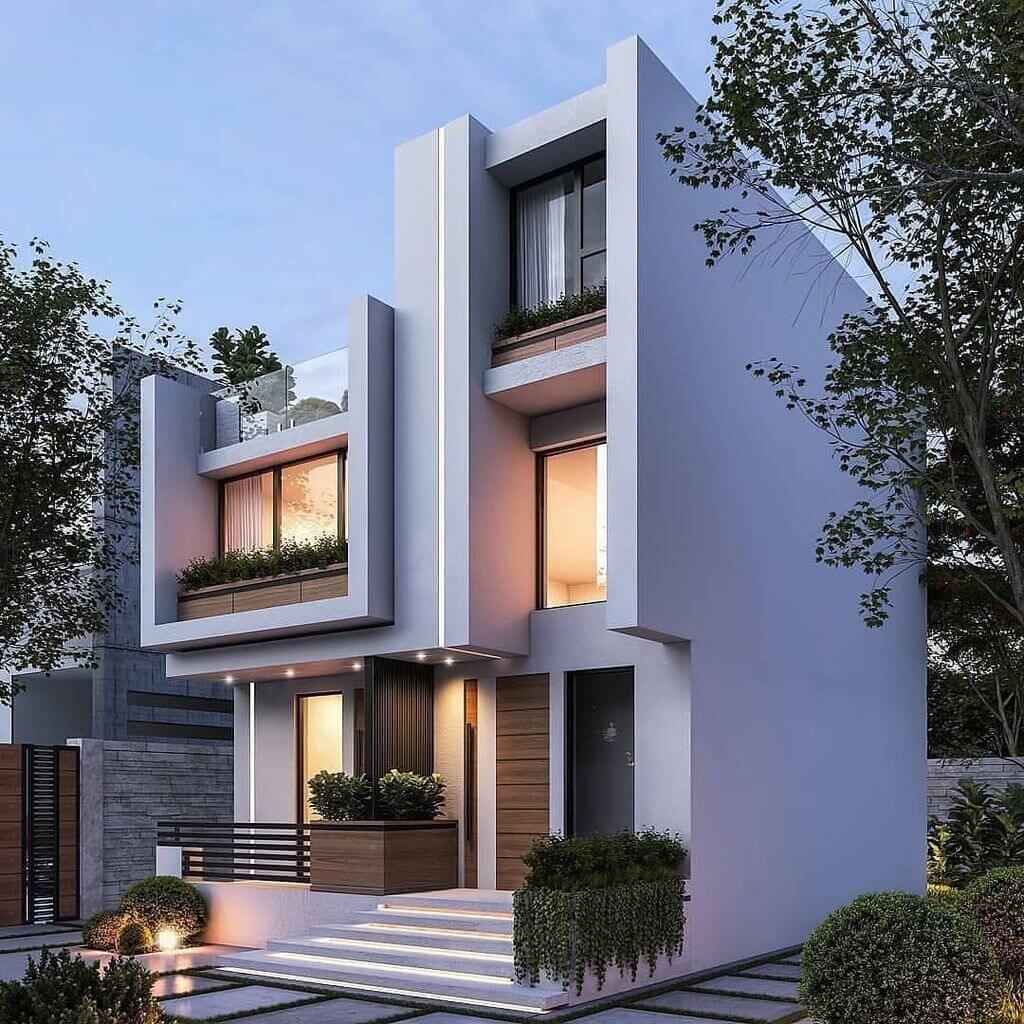 Source: pinimg.com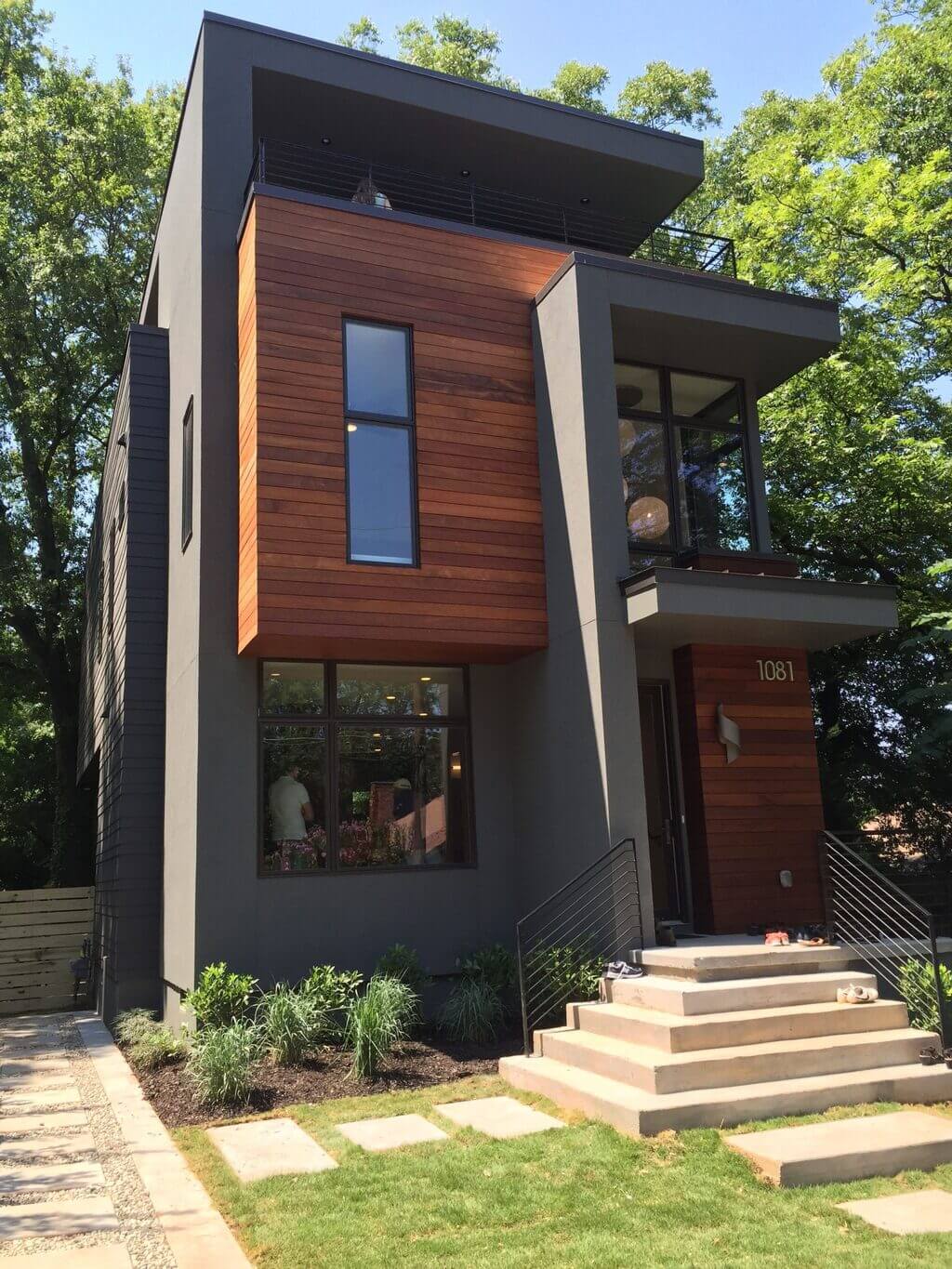 Source: shopsubh.com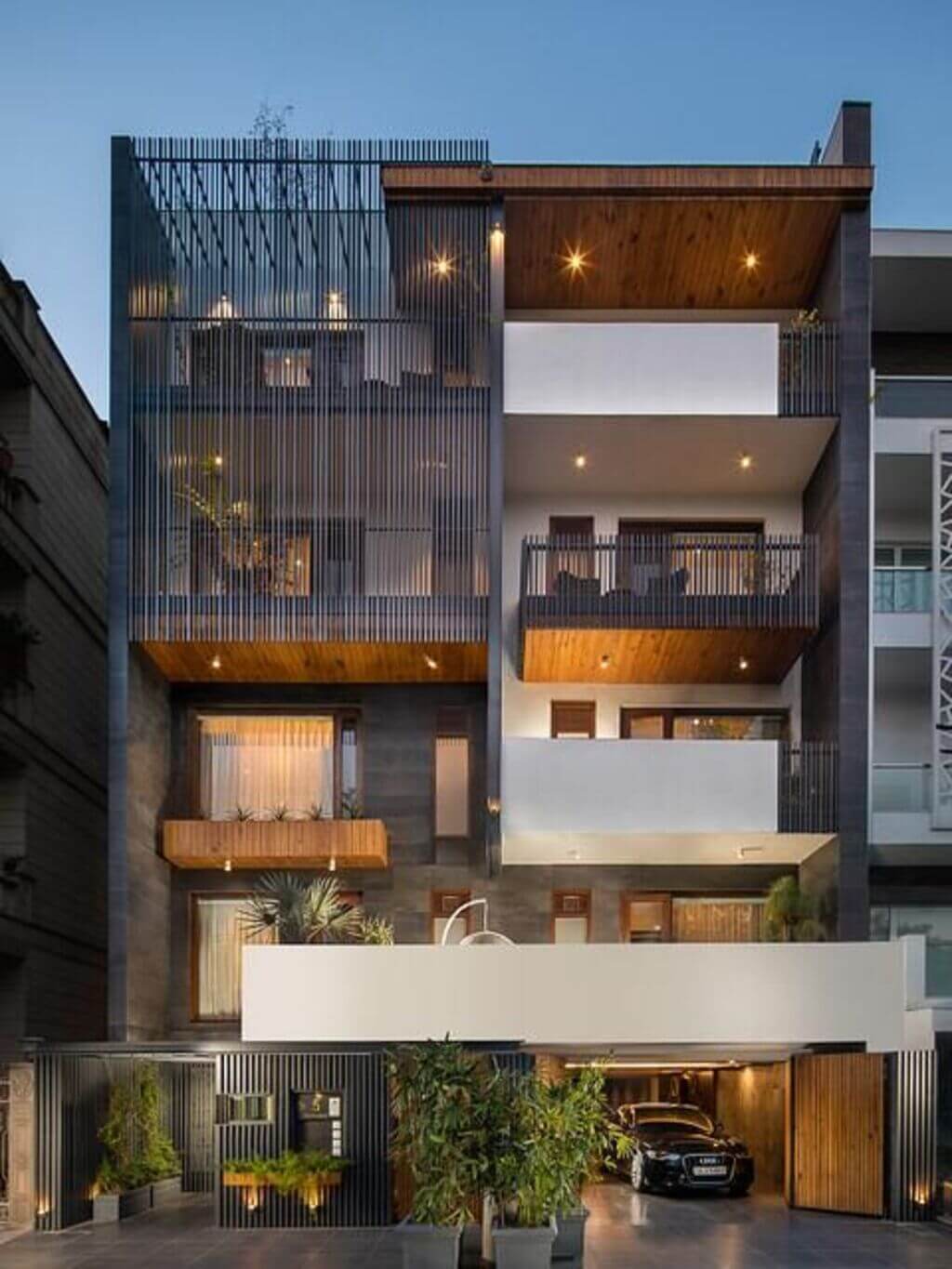 Source: buildingandinteriors.com
Source: premierdesigncustomhomes.com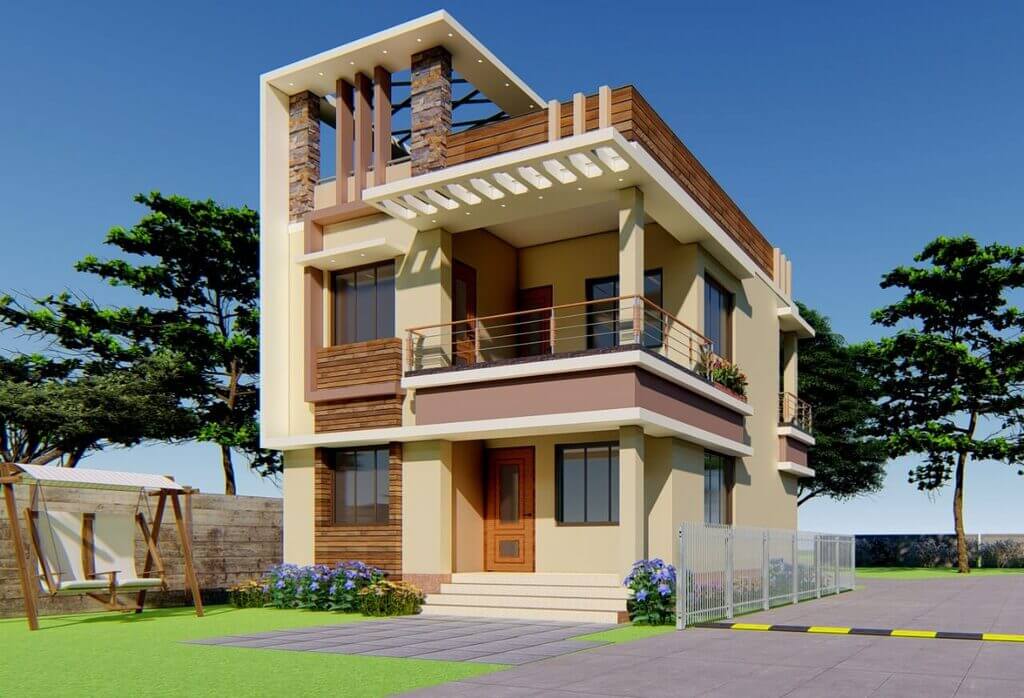 Source: architecturesideas.com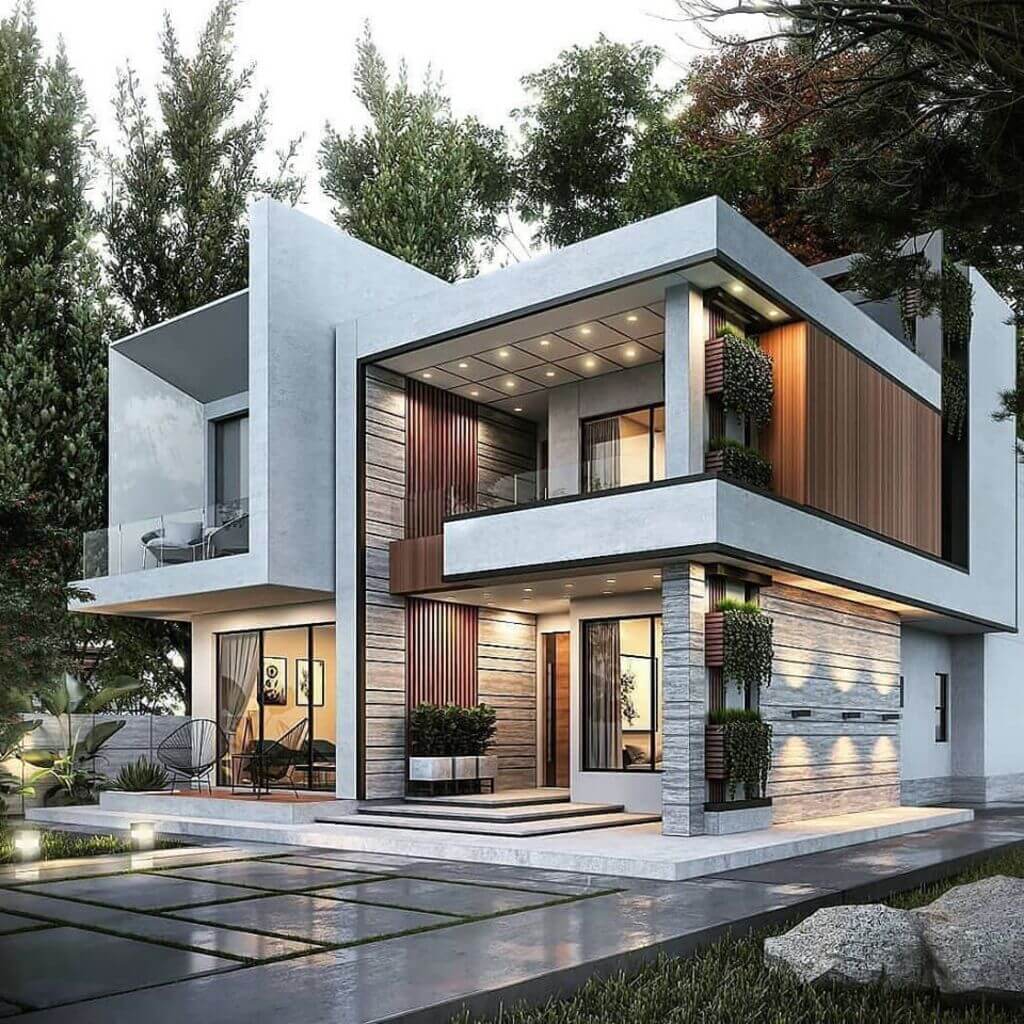 Source: achahomes.com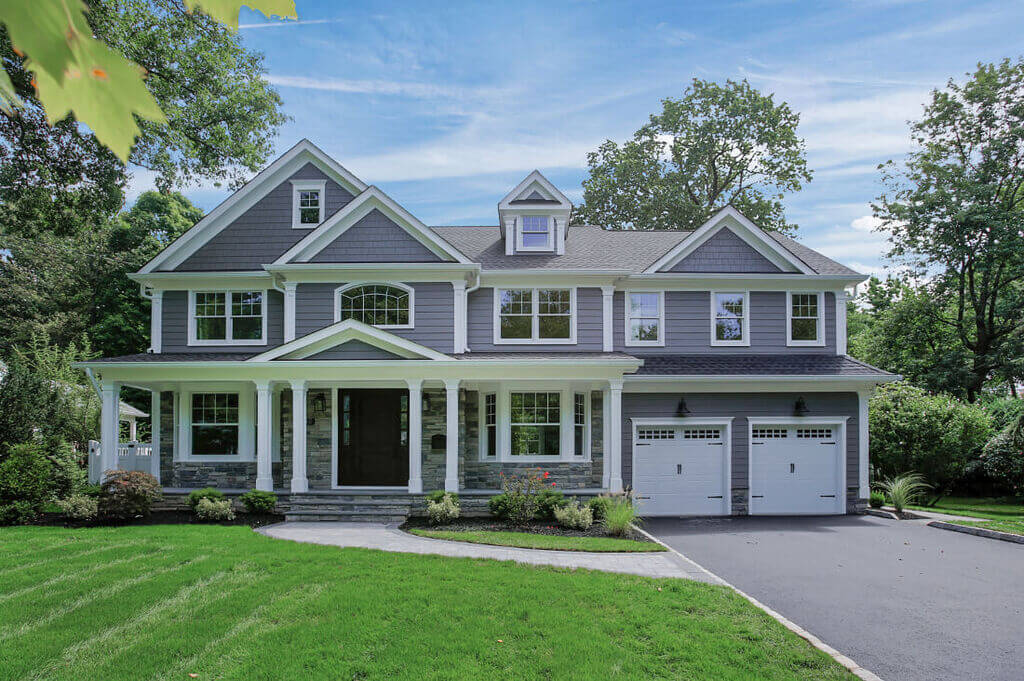 Source: premierdesigncustomhomes.com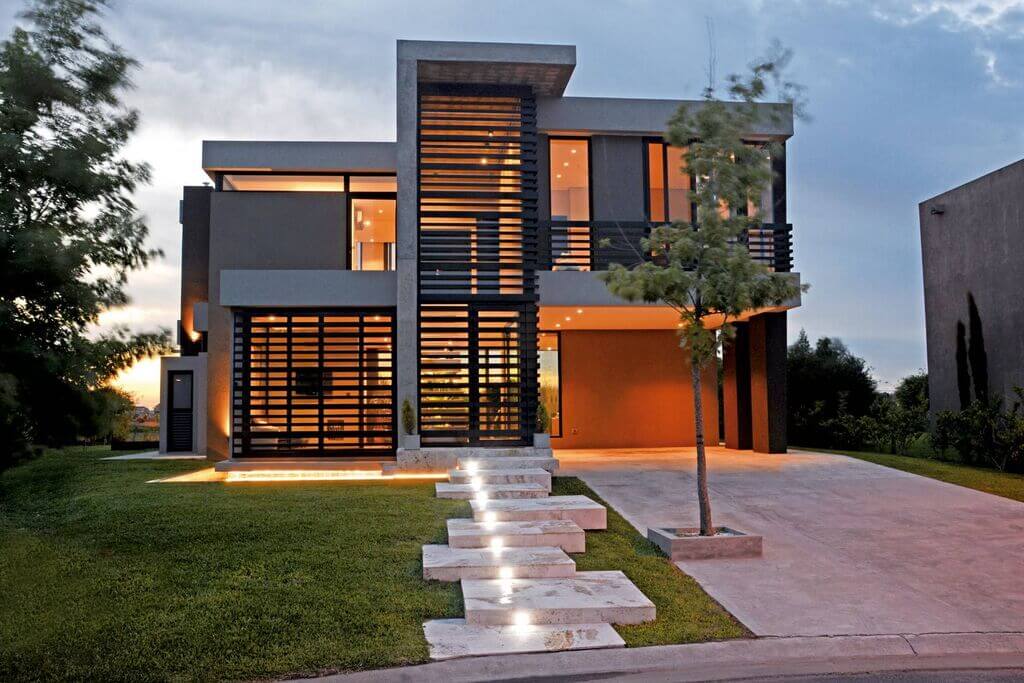 Source: pinimg.com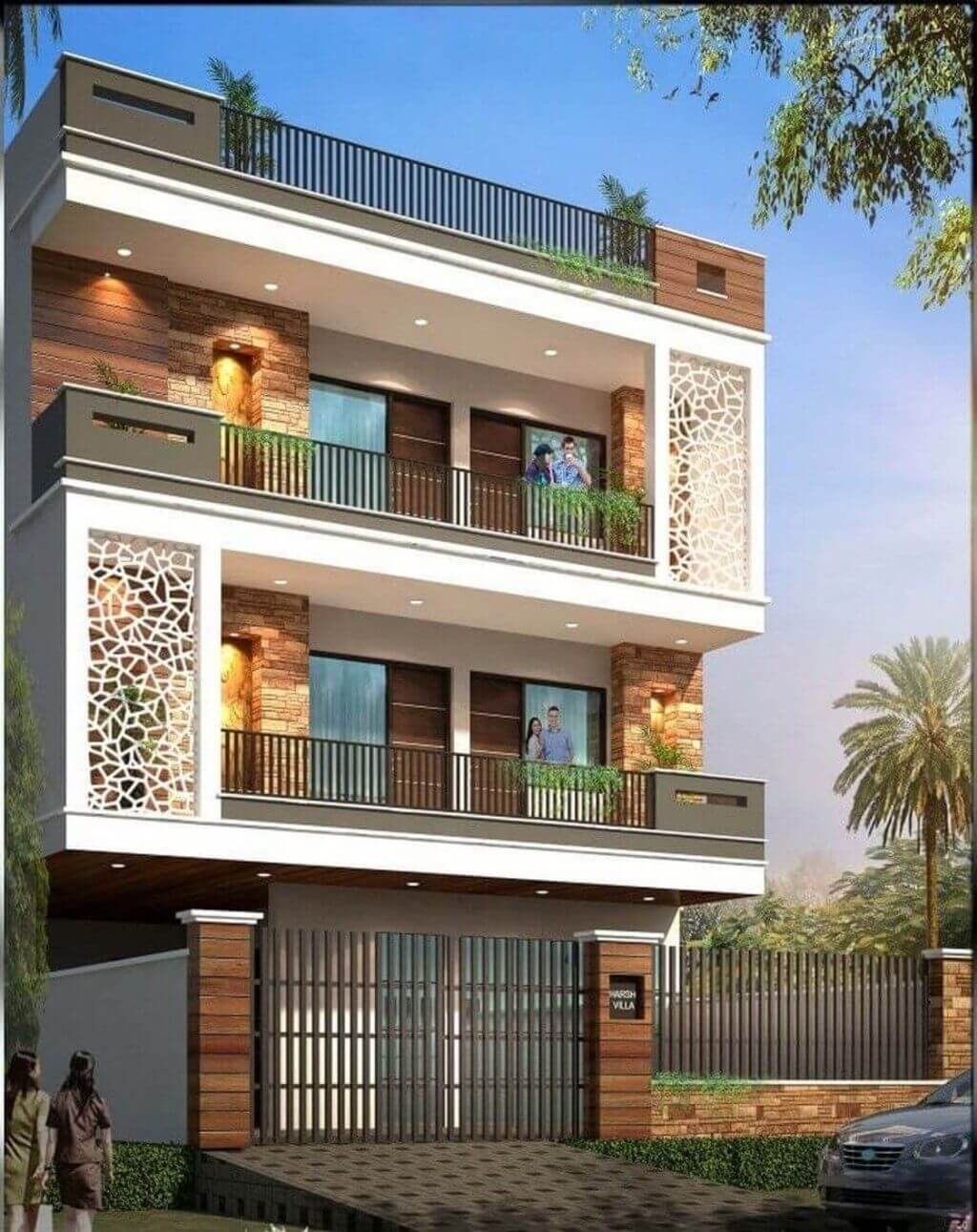 Source: pinimg.com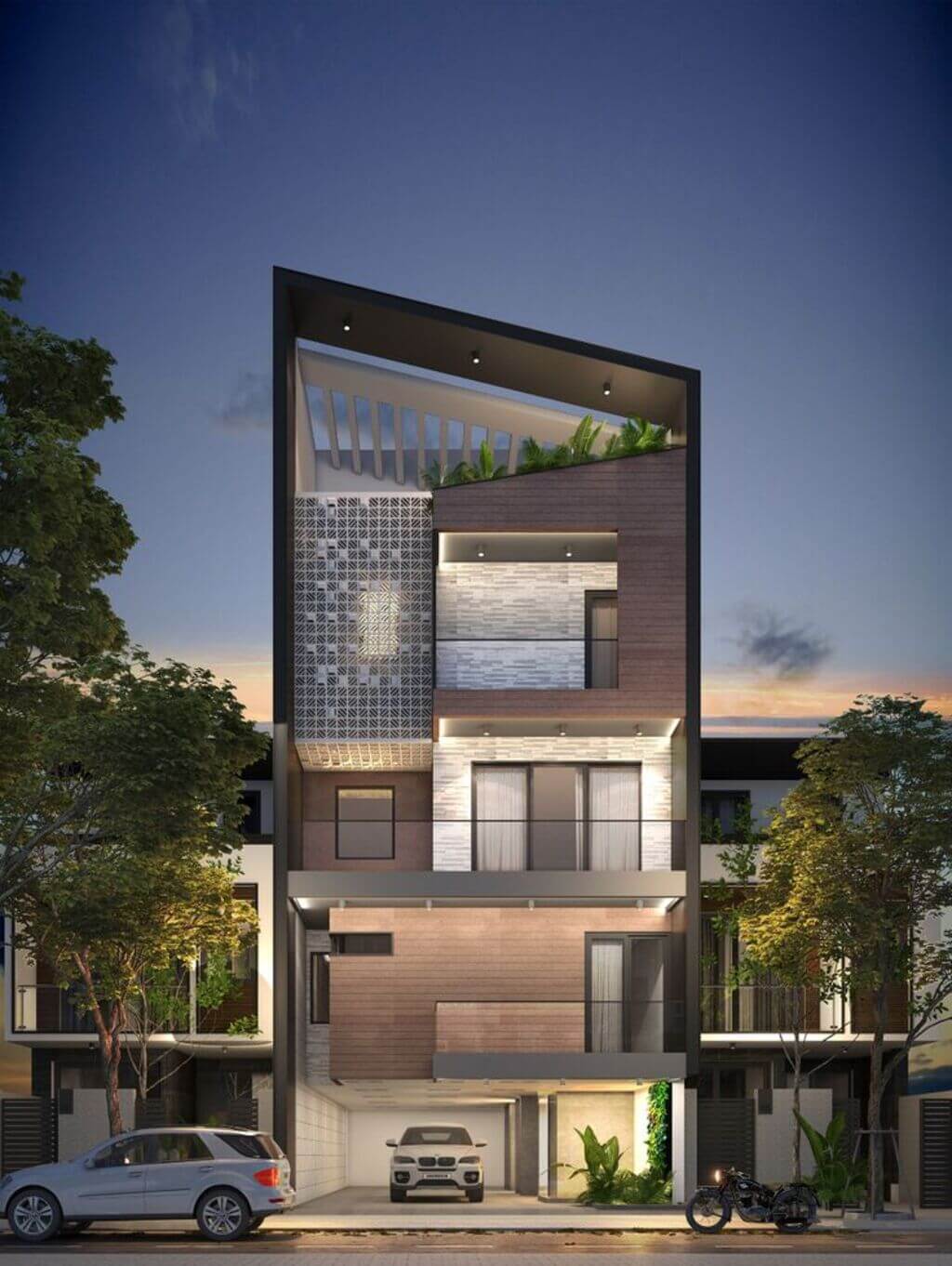 Source: pinimg.com
Source: pinimg.com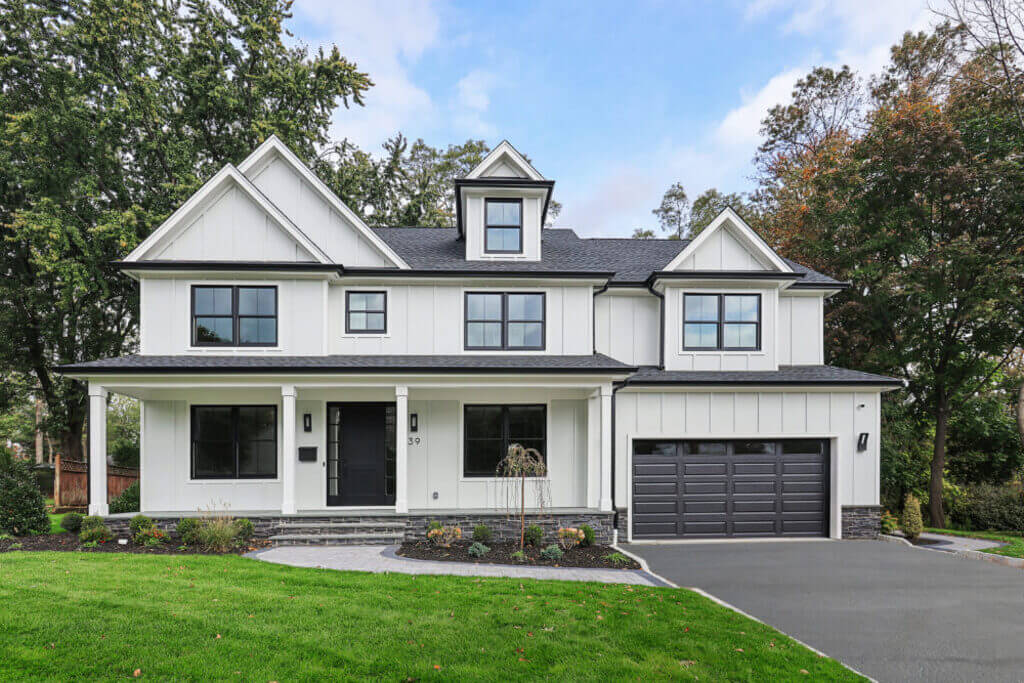 Source: premierdesigncustomhomes.com
The Bottom Line
So, this is all about the front elevation design. Whether it's a duplex, single-floor house, or an independent bungalow, the architectural plan and the elevation drawing are one of the most important parts of the construction process. This also includes the foundation plan, floor plan, roof plan, and elevation view. 
Elevation designs can be used for exteriors and as well as for interiors. This way, you can be able to see every part of your house before the construction starts, and even if you want, you can also update or add details as per your requirements. 
I hope you liked this blog about front elevation designs ideas for homes. Also, don't forget to share this blog with your family and friends who are struggling to find the perfect look of their dream home. 
If you want to know more about other architectural styles and types and construction methods, read our previous blogs on Modern farmhouse Exteriors, Scandinavian Exterior Designs, Spanish Style Homes, and many more. 
For more architectural guidance and decoration ideas, keep visiting Architecturesideas.
For daily updates, follow us on our Instagram page @architectures_idea.
elevation design, front elevation, front elevation design, front elevation design building, front elevation design for house, front elevation design ideas, house front elevation design