Do you think that the combination of black and white for living room looks boring? On the contrary, this scheme is considered to be classy and elegant. If applied wisely, such a solution can bring your space to life.
The living room is the perfect place to start experimenting with colors. B&W combination is able to refresh the whole room adding a finished look. When it comes to decorating this room, you can use a great number of decorations and tricks that will express your personality and reveal the taste of the homeowner.
We gathered several cool tips for you to get inspired and style the wonderful black and white interior of your dreams!
Detailed and Elaborate
If you want your living room to look sophisticated, you need to think of the details. These two colors are the contrasting ones, they look effective together and create a dramatic note. Want to change your interior without days and months of renovations? It's perfect if the walls of your room are painted white.
This allows you to add furniture, decorations, or art designed in black color. Use different materials and patterns but do not overwhelm the space. For a living room to look spacious and airy, let black be the accent, not the base.
Wall Decor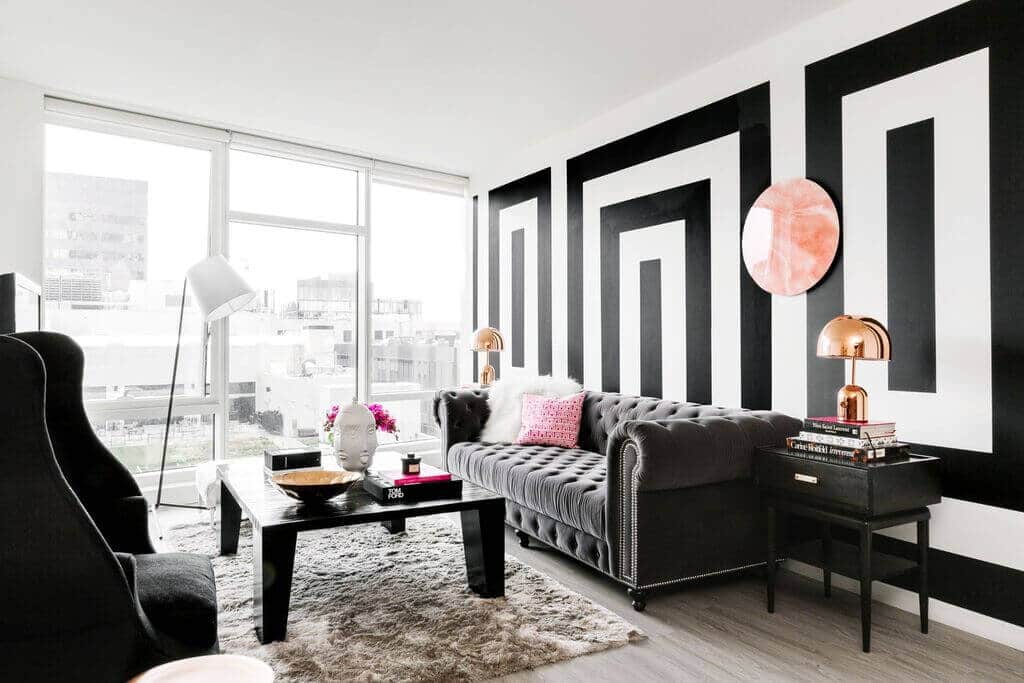 Prints and canvases are the easiest way to transform and brighten the space. With the abundance of styles and themes, it is easy to choose the best-matching decoration. Mind the size and the desired effect you want to achieve. Just check the world maps, cool b&w photography, or abstract pieces that would take your interior to a higher level! TexelPrintArt also allows you to customize a print.
You can get an individual design, that can be an accent in a room and simply a memorable and unique thing to look at. Here you can also find some other stunning pieces and start making your living room better.
Scandi and Minimalism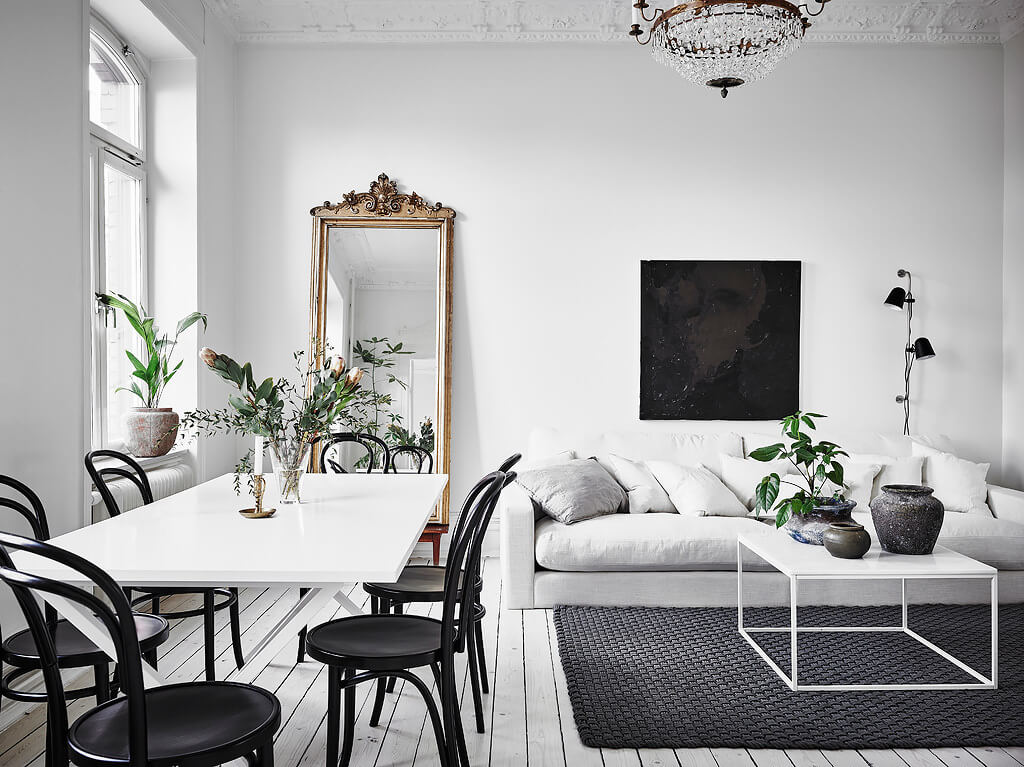 Simple things are the best. If you want to keep your home interior visually clean, scandi style designed in this color scheme will work well. Let your house be cozy and modern with elaborately picked decorative elements. Make the walls white and furniture black adding some other accents. Black and white perfectly combine with natural materials, so having wood or wool is a great option. Think of the things that bring some joy and make you feel relaxed.
Experiments
Think that having white walls seems to be boring? Try painting them into black. This solution will add depth to your room. Such a choice of color will make the living room look unusual and stylish. Deep black or charcoal color is a universal one as you can combine it with a bunch of others.
For example, you can have a white floor and curtains, grey furniture and some bright accents. Textures and different prints would also help to create a peaceful and harmonious look of the monochromatic interior style.
Dozens of Choices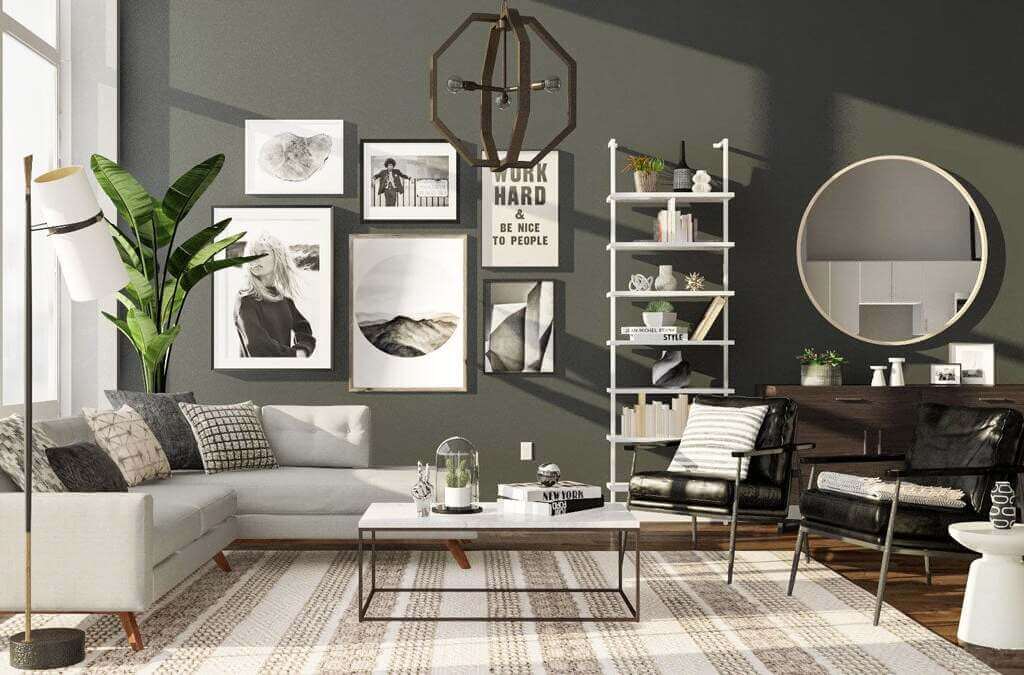 For creative people and those who adore art, getting a wall mural in black and white is an awesome solution. Abstract pictures or something symbolic depicted on a wall may turn a space into a real gallery. This would be the main eye-catching element of your living room and a superb conversation starter.
Those who love vintage may simply add some vintage decorations. Statuettes, thematic pictures, and objects will show the personal taste of the homeowner.
You may add brown, yellow, red, or turquoise accents. Nowadays there are a bunch of cool ideas. You can add marble to give a classy look to a living room. Make an accent on a ceiling painted into black, rug, or carpet. Choose the wall decoration that would transform a room into a place full of warmth and good memories. Do not be afraid of the experiments and new ideas
Discover More: