Blackout Curtains for Commercial Spaces
Owning a business or commercial space means that you need to think about window treatments that best suit your employee's needs. For the most part, you'll likely first think about window treatments that let in lots of natural light or are great at blocking UV rays. Both are incredibly important in a commercial setting to protect customers, clients, or employees. However, depending on your space, you might also need something more heavy-duty to completely block out the light from the sun or other rooms. That's where light-blocking window treatments come in. Blackout curtains or blinds are great solutions within residential homes, but they are also great for commercial spaces.
If you work in the hospitality industry, own a local business, or work with retail stores, this article is for you. We will outline all the different ways blackout curtains can benefit a variety of commercial spaces, and where to find them.
What Are Blackout Curtains?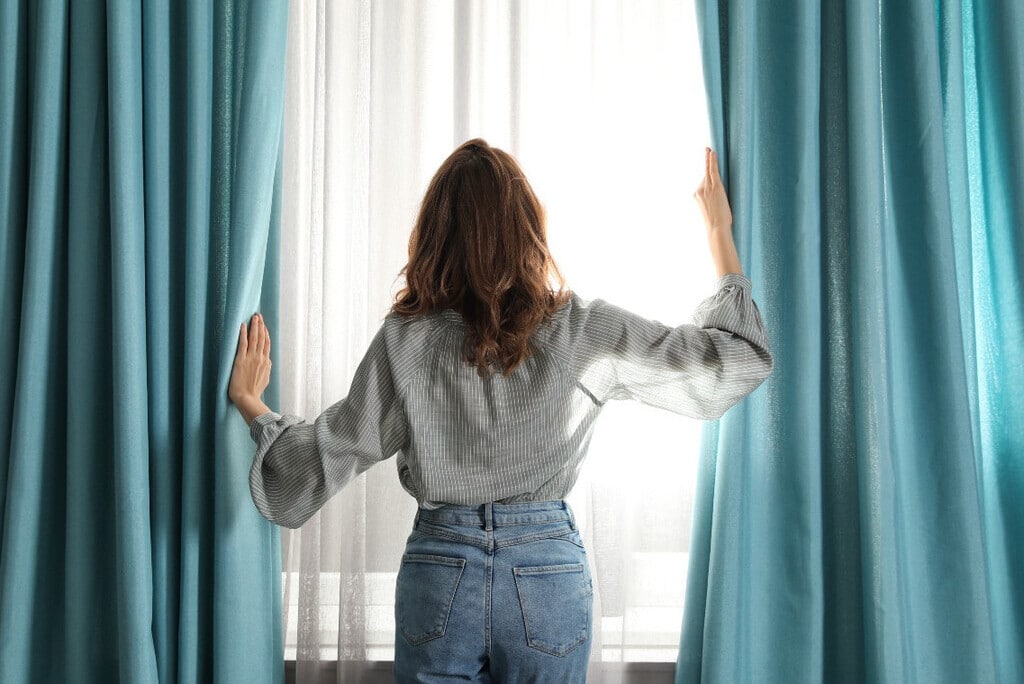 Source: sheknows.com
First, let's talk about what exactly blackout curtains are. 
Blackout curtains or blinds that are made of double-lined and tightly woven fabric. 
The purpose of blackout curtains is to completely block out natural light. They're also great for insulating buildings by blocking heat. Room darkening side channels can add to blackout curtains to completely block light in spaces that might need extra coverage. 
Side channels are installing on the window to cover the light gaps between the frame and the edge of the shade fabric. Side and center channels include two rows of brushes within the channel to seal light out and to prevent the aluminum components from rubbing while the shade is in motion.
Hospitality and Retail Stores
Because blackout curtains are perfect for concealing natural light, they do wonders for the hospitality industry. 
Blackout curtains are perfect for hotel rooms to give guests the added option to completely block out light, especially if they want to sleep in or take a nap in the afternoon. Having this option in hotels will make guests extremely happy and comfortable.
For cafes, restaurants, and bars, blackout curtains can be great if events or concerts are regularly hosted at the space. Think about the light from the streetlamps outside our neighboring businesses that might leak in. Blackout curtains will completely prevent this from happening. 
The same goes for retail stores if the space will also use to host gatherings, wine and cheese nights, or other fun events. Also, if there are certain days where a shop or restaurant close, blackout curtains offer to add privacy and can keep unnecessary light or heat from entering the space.  
Also Read: How to Create an Affordable Family Home
Health Care and Hospitals
Hospital rooms are spaces where individuals need rest. Having blackout curtains as an option for patients is a great way for them to sleep or nap no matter what time of day. Not only will they provide added comfort, but they also enable patients to recover more comfortably which can aid in their healing process. Blackout curtains can also offer extra privacy as they are thick and completely opaque.
An added benefit of blackout curtains, especially in hospital rooms, is that they reduce noise. Because their material is super-dense, it can actually block the sounds of busy roads or people that may be outside the building. 
Blackout curtains are also a wonderful option for on-call rooms or common areas where staff and health care professionals might need to rest. Since some professionals take part in shift work, this means they often have to sleep at the hospital or facilities, sometimes even during the day. Blackout curtains provide ample coverage of natural light so staff can rest if they need to. 
Blackout curtains can also install in common areas or rec rooms if health care facilities have them. They would be great for movie nights, concerts, or presentations and add to the ambiance so people can fully enjoy the entertainment.
Offices and Businesses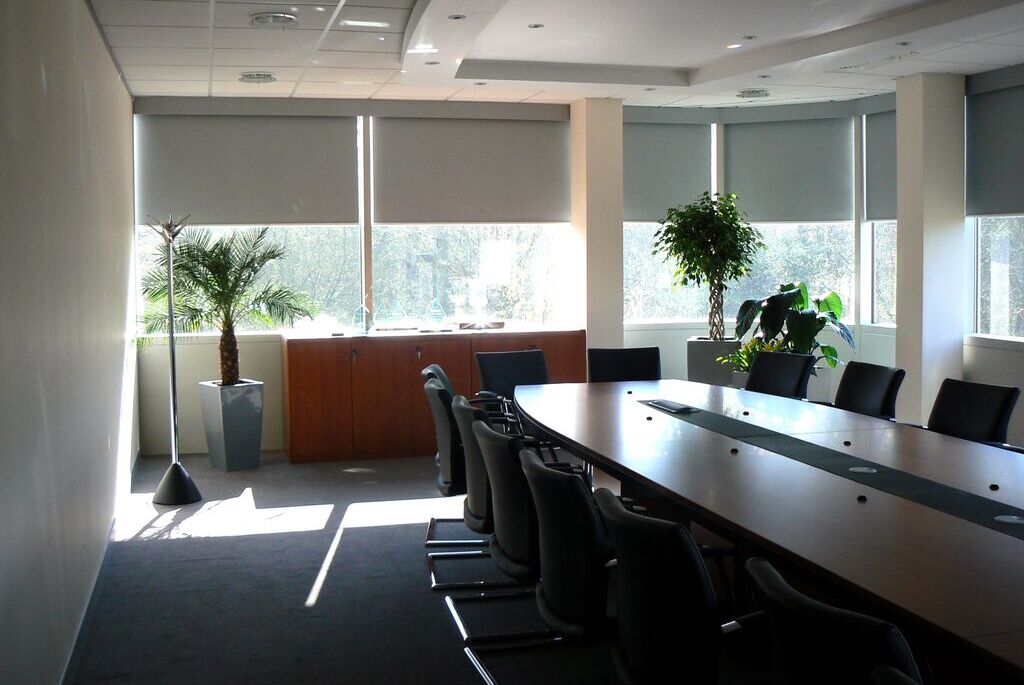 Source: venecijaneri.rs
As mentioned above, blackout curtains are great for keeping heat and sunlight out of spaces during times when a building is not in use. For an office, that might be over the weekend or during holidays. Having them installed will give people peace of mind knowing that their space is not only protected from the heat and sun, but also from people looking in through the windows. 
Blackout curtains are multi-functional when it comes to offices, and they're not just for installing in the window design. Many offices nowadays are open concept and have floor to ceiling glass walls or doors in their meeting rooms. Installing blackout curtains on these walls or doors is a great solution for when presentations are being given or meetings are taking place. When not in use, they can discreetly pull to the side. 
They're great for media rooms or spaces where light-sensitive equipment might be stored. Even spaces like common areas or kitchens can benefit from blackout curtains if an office regularly has town hall presentations or meetings where there's a need for the space to be glare-free or dark.
If an office has a creative team or works with photographers on a regular basis, blackout curtains are useful to create separate spaces or a makeshift photo studio. They can be installed just as a room divider would be installed, and when they're not in use, the curtains can be pushed back out of sight. 
Also Read: 7 Captivating Floor To Ceiling Windows Ideas With Pros & Cons
Find a Retailer Near You
Blackout blinds and curtains have many uses and can be helpful in commercial spaces. They can be beneficial to your business if you happen to host events, or useful to patients and staff if you work within health care. Either way, if you're looking for the best room darkening or light-blocking window treatments, then blackout curtains are your best bet. 
Think about the space you're working with and figure out how blackout curtains could improve it. If you're interested in getting more information, find a local supplier that can help you with all your window treatment needs.