Epoxy Resin Isn't Only For Woodworking Projects
When you think of epoxy resin your mind probably jumps to classic woodworking projects such as a river table, or maybe you think of epoxy resin floors that are in basements or garages. 
However, there is another unique way to leverage your epoxy resin: Architecture Projects.
One of the reasons that epoxy resin is a staple in all of these projects is that it is high-strength and can mold to any shape that you happen to be working with. It also is low density, which makes it up to five times lighter than equivalent metal parts. 
The Benefits of Epoxy Resin for That Next BIG Project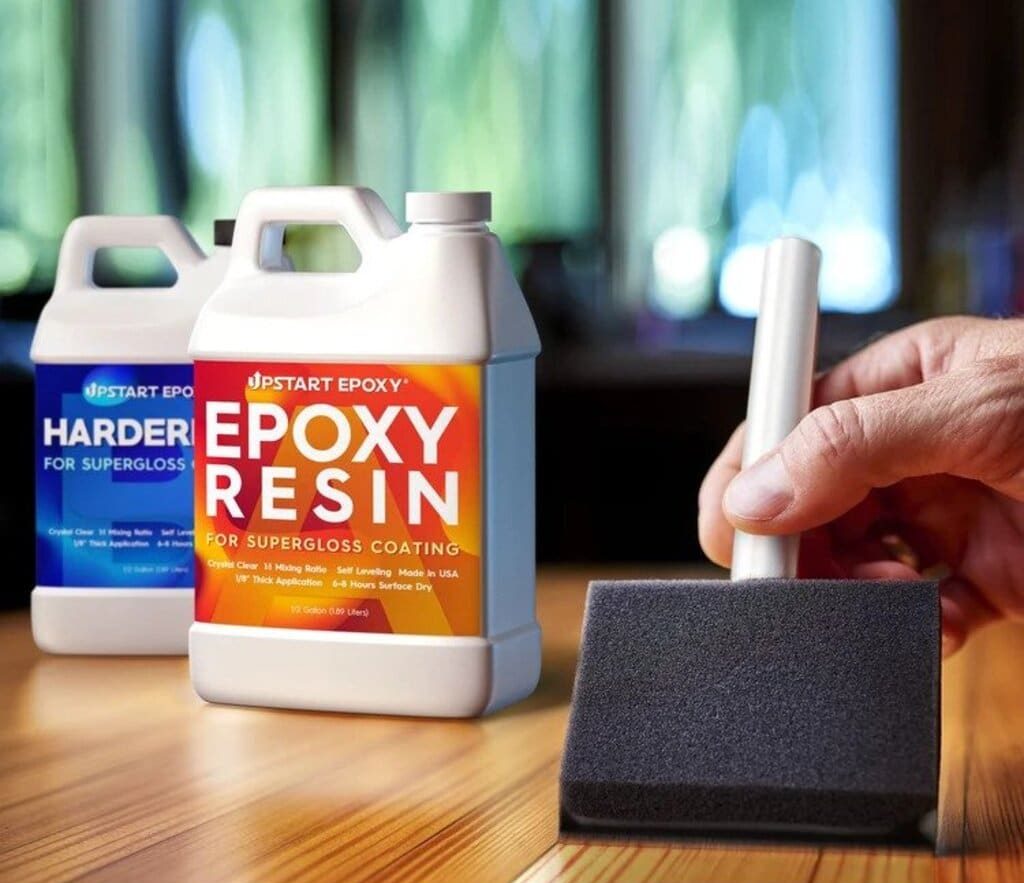 Source: shopify.com
Strength and density aren't the only benefits of using epoxy resin. 
There are five main reasons to choose epoxy for your next project:
Fantastic insulation for electrical work 

Ability to handle high-heat and high pressure

Excellent adhesion to reinforcements

Low shrinkage and shapeshifting

No odor or VOCs when working with the right

epoxy resin
Electrical Work and Epoxy Resin
For years electricians have had a secret ingredient that they use for coating and encapsulating electrical circuit components and electronic devices. And that secret ingredient is epoxy resin. Epoxy is the go-to choice when you're looking to seal off your electrical work from the effects of atmospheric gasses, moisture, and possible leaks.
Epoxy resin has the perfect ability to easily mold and harden around any electrical work you may be trying to encapsulate.
Epoxy Resin in High Heat and Pressure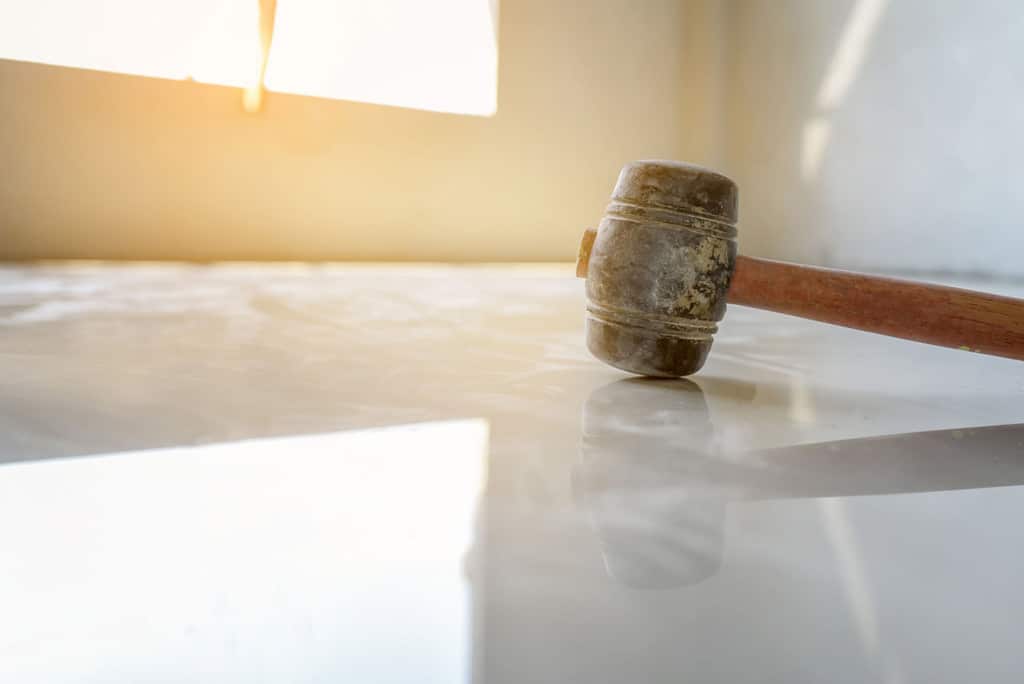 Source: turkishplastics.net
Depending on your project, the heat exposure that your epoxy resin will need to withstand will vary. Different epoxies can resist different temperatures as well as different amounts of pressure.
A crafting epoxy or an epoxy that is used on a woodworking project will typically withstand heat up to 150 degrees Fahrenheit. However, if you are looking for a heat-resistant epoxy, you can find certain epoxy resins can withstand up to 600 degrees Fahrenheit. 
Another important element to consider when thinking about heat is also if your epoxy resin needs to be UV resistant. Many epoxy resins aren't UV resistant and will turn yellow with long amounts of exposure. If maintaining that crystal clear consistency for the lifetime of your project is important, ensure the epoxy resin you're using is UV resistant.
Leveraging Epoxy Resin for Adhesion
It's no doubt that epoxy can adhere to two objects together. Whether that is two slabs of wood to create a table, used as a glue to put a chair leg back into place or to combine multiple structures.
Epoxy resin is the top choice for adhering materials because it doesn't require outside elements for the adhesion to take place. The only requirement for epoxy resin creating the strong adhesive is letting it fully cure.
The majority of epoxy resins come in a perfectly balanced ratio, and all you have to do is combine the two parts and pour them. 
However, there are a few things to make sure you look out for when you're selecting epoxy resin as an adhesive. 
Ensure that the epoxy resin you're purchasing: 
Has an easy 1 to 1 ratio

Has self-leveling properties

Has NO VOCs and is low odor
Epoxy Resin That Resists Shrinking and Warping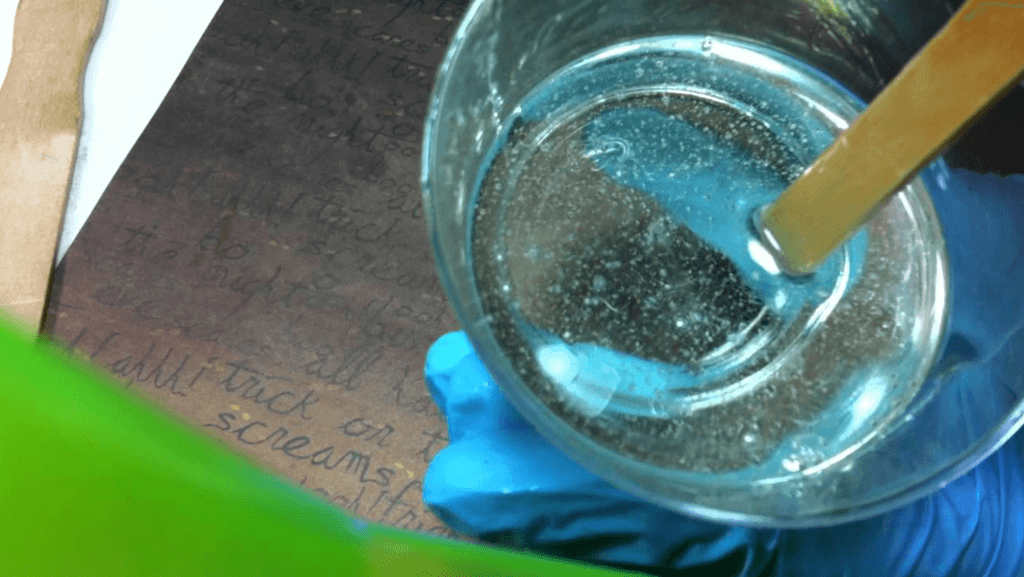 Source: diyhappy.com
The best and worst element to using epoxy resin is that exactly how you pour is exactly how your project will turn out. This is perfect when you need an adhesive that will hold its structure once cured, but it can be tricky when you're a first-time epoxy user. 
The trick to getting your epoxy to hold it's shape is ensuring you have the correct epoxy resin ratios, that you mixed properly, and that you poured enough to cover your entire project. As you start to research epoxy resin products, ensure that you're finding products that showcase their easy mixing ratios.
A bonus tip is making sure that there are positive reviews from first-time epoxy users to experienced woodworkers. This will help you ensure that you're purchasing a product that you'll know how to use.
Working with a SAFE Epoxy Resin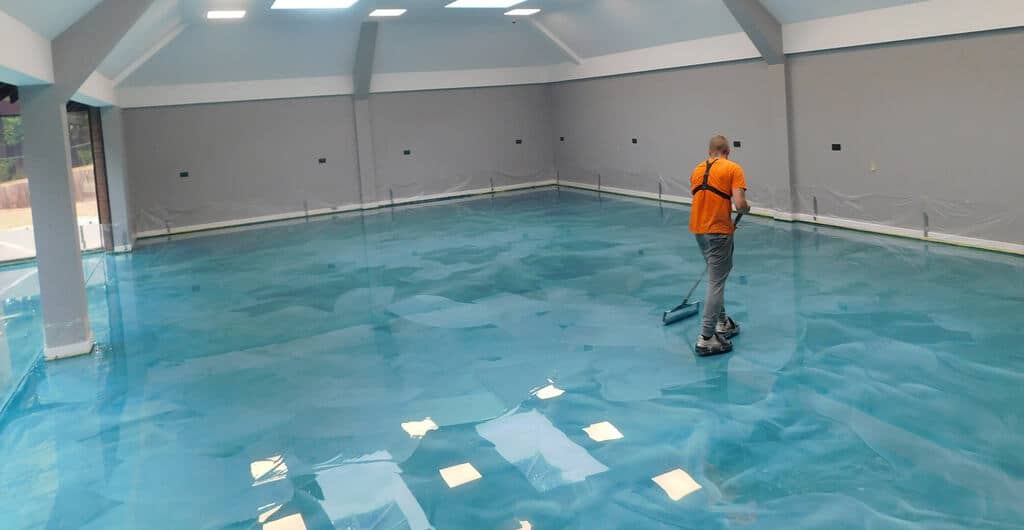 Source: jenflow.co.uk
Epoxy resin works the way it does because it's a balance of chemicals that are reacting to one another. And when you're working with a chemical product, you want to make sure that you're working with one that was safely produced, and safe for you to use.
When searching for epoxy resin make sure to look for and epoxy resin that is:
Produced in the U.S.A.

No VOCs

Low odor

Food Safe (Complies with FDA Standards)
And whenever you're working with epoxy make sure you have gloves and goggles in a ventilated workspace. 
In Conclusion
Whether you're working on a craft project, to a wood table, to a new structure, there is a good chance that epoxy resin will be one of your go-to tools. 
But before you buy, make sure you do plenty of research to make sure that the epoxy resin you're purchasing is the right epoxy for your next project.