Buying a property is one of the biggest investments many people will make in their lives, with a large percentage of their finances for retirement tied to the resale value of their home when they sell later in life.
Many people spend a great deal of time and money-making investments in their property like up-to-date bathrooms, or beautifully designed kitchens with the latest modern conveniences, but overlook their property's exterior spaces. You can invest a little money on the outside of your property and give yourself more space to use and add extra value to your home.
Here we are going to look at six ways anyone can make better use of their home's exterior spaces, and add value to their property while they do it.
Landscape and Theme Your Front and Back Yards
If your gardens or yards have seen better days, and have become untidy and run down, you aren't going to spend much time there or make use of the space.
By landscaping and refreshing your garden you can make it a much more attractive and appealing place to be. Not only will this encourage you and members of your family to use the space more, but it will also make your home more desirable and increase property value as well as appeal.
Have a Cooking and Eating Area in Your Back Garden
Using your outside spaces for food preparation, cooking and dining are becoming incredibly popular, and features like an outdoor pizza oven or covered dining area are very desirable features for a home to have.
Think about pairing some wooden decking with a high-quality metal glass veranda to offer some shelter. An area like this is well defined for eating and is also versatile enough to be used for sunbathing and relaxing. All you need is a barbeque or a fire pit to use for cooking, and you are all set for eating outdoors in the summer. 
Make it More Social – Add Some Activities
Having an activity set up and ready to go outside is a great way to get kids and adults alike to use a home's outdoor spaces more often.
There are a number of games and activities that can be played outside, and outdoor versions of pool tables, chess boards, and even outdoor foosball tables can be found on the market. If you're looking for the best outdoor foosball table, then this article will help you pick the right one for you. Foosball Table Reviews are the experts in the field, and their knowledge of the game has helped them to decide which are the tables you should buy and which you should leave in the store.
Add a Space for Health and Wellbeing
People are spending more and more of their time pursuing physical health and mental wellbeing, and having a dedicated space for this inside or outside the home, or both, is becoming a common addition for homeowners to choose.
Having a peaceful and well-manicured area of a garden for yoga or meditation is a great idea, and creates a great opportunity to design a beautiful space complete with complementary plants and flowers and perhaps a water feature.
Refresh Your Driveway and Paths – Make a Safe Place to Play
Refreshing and recovering your drives and paths can make a huge difference to your property's appearance and curb appeal, as well as make an area safer for children to play.
If you recover your driveway with a smooth 'blacktop' of asphalt, you have created an attractive surface that is great for parking, and for basketball. Add a hoop to the side of the house to get the kids out of the house and active.
The Ultimate Backyard Feature is a Hot Tub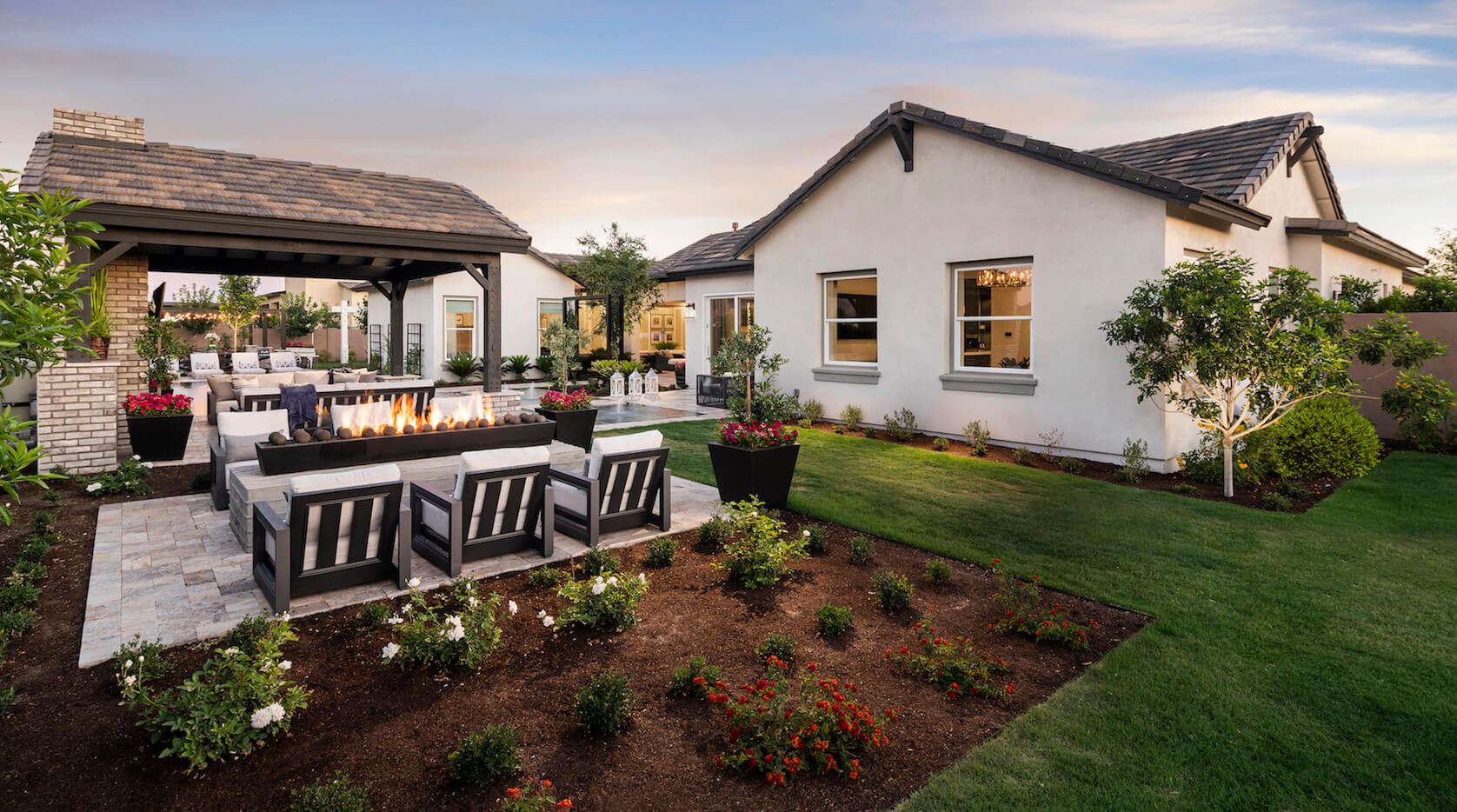 One of the most desirable features for prospective homeowners is having a hot tub on the property, and they are great to use and enjoy for yourself.
It can be a lot less expensive than you think to have a hot tub installed in your garden or yard, and if you or your partner is handy at home, you can save a lot of money installing or building one yourself. Complement your hot tub with a small structure, like an outhouse or a shed, to give you somewhere to store bathrobes and drinks to enjoy in the tub. You can add a lot of value and desirability to your yard with this one, relatively simple addition.
Just one or a few of these ideas can drastically change the way you use your home's exterior space, and the kinds of activities you and your family and friends enjoy while spending time at your home. Not only can you give yourself more space to use at home, but you can also add desirability and value to your property that will help you later in life.