Choosing the best living room flooring is a crucial part of creating a room that fits your lifestyle. Of course, style is important, but as one of your home's highest traffic areas, it has to be durable too. It can be tough to find the right balance, but this article will explore some of the best options available.
Among the hundreds of options available in the market, it is definitely tedious to choose one, that will go with the room's theme as well as make it look trendy in all ways. You will have to make sure it stays with you forever.
This article has all the information regarding the flooring options, read on for some helpful tips on choosing the perfect flooring options for your living room.
Hardwood Flooring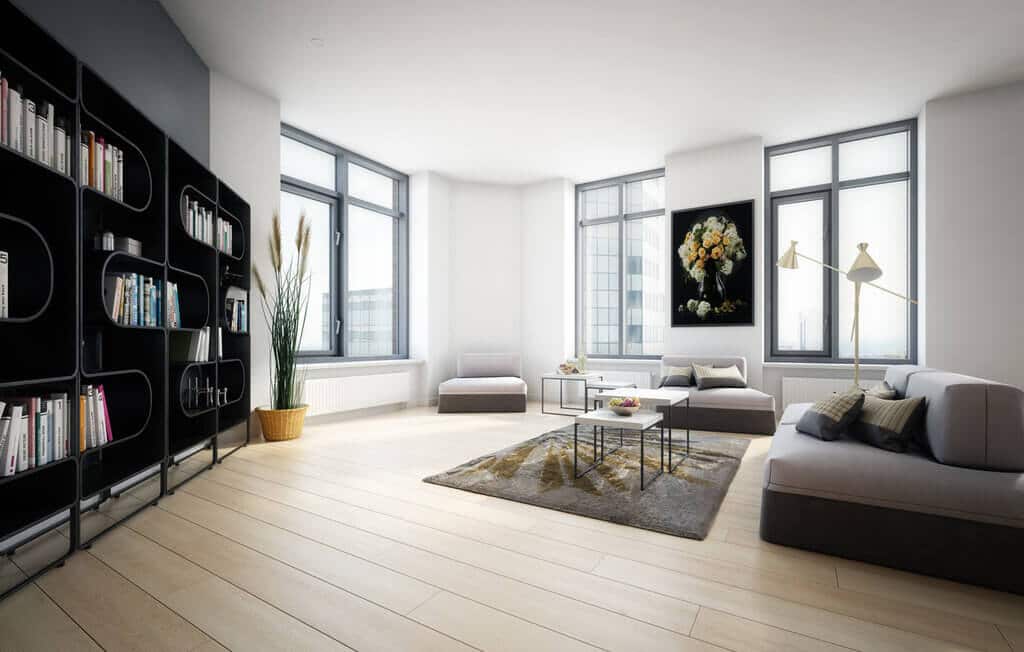 A classic tried and true flooring choice, hardwood has become a living room staple. Hardwood floorings are made with the best species of wood available in the market, it can be oak, maple, and cherry.

Available in colors ranging from light to medium to dark, hardwood flooring is a wonderful way to give your home a timeless elegance and luxurious feel.  

Smooth, polished, and maybe topped off with a stylish rug or carpet, hardwood floors are aesthetically at home in a wide range of settings and decors, from the traditional to the modern.

A variety of wood types are available, including walnut, cherry, oak, and unfinished varieties which can be stained to match your specifications.

Hardwood floors also offer easy maintenance while adding significantly to the resale value of your home.
Ceramic Tile Flooring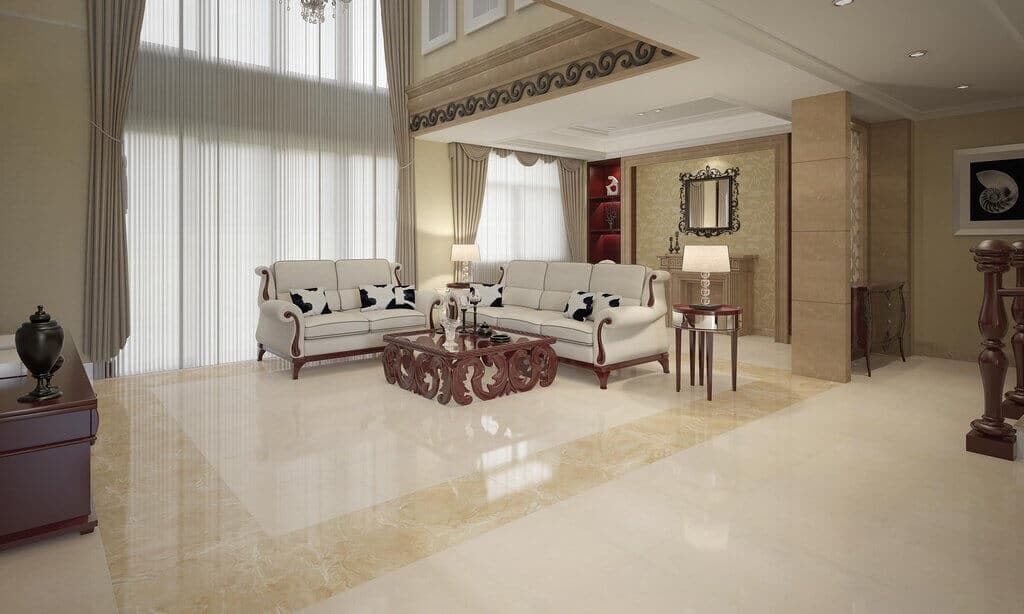 Ceramic tile floors are a great option for those looking for water and stain-resistant flooring. Wood flooring can have its own negative sides but ceramic tile flooring is something that will ease your household work. However, it might be slippery so check its feature before selecting it as your staple.
Highly durable, ceramic tile is constructed from a hardy material that can withstand years of use in your living room.

Ceramic tile comes in glazed or unglazed options. When topped with protective glaze, ceramic tile becomes extremely resistant to stains or damage from water and can stand up to high-humidity environments.

Plus, ceramic tiles are extremely easy to clean.
Luxury Vinyl Plank Flooring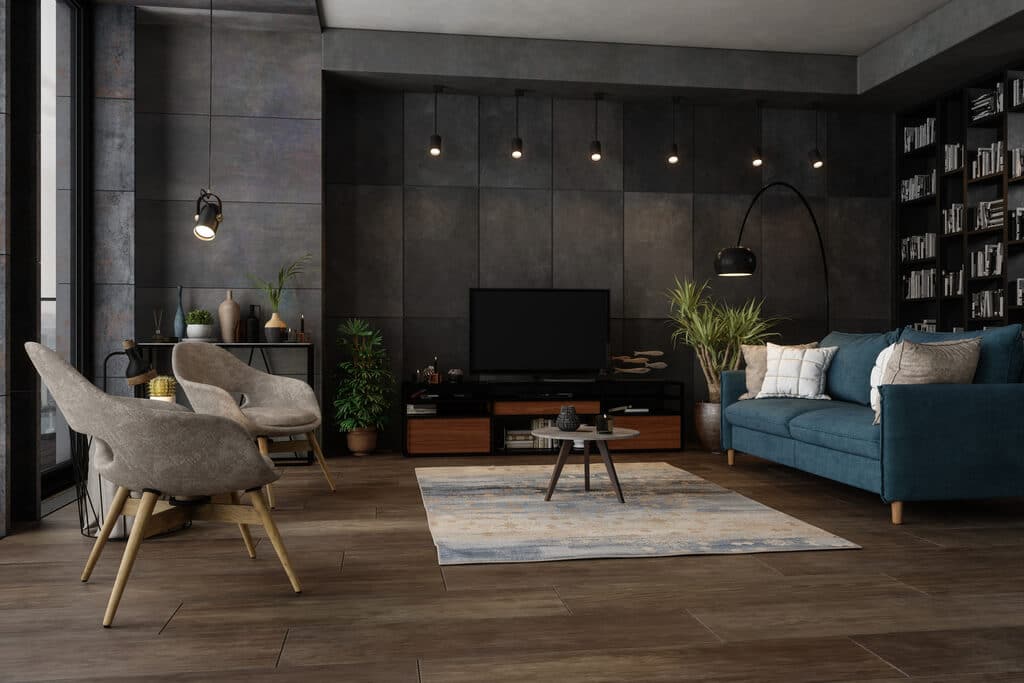 After its original introduction in the 1930s, Luxury Vinyl Plank (LVP) flooring has been steadily growing in popularity in recent years, popping up more frequently in living rooms everywhere. LVP looks exactly like the hardwood planks. Vinyl planks are waterproof and affordable luxurious flooring options among all.

Vinyl has been touted for decades as the low-cost flooring material of choice for homeowners and it has withstood the test of time.
LVP flooring comes with many benefits, including minimal maintenance, water, and scratch resistance and a kid-friendly feel that's easy on the feet of older adults too.
It can be engineered on top of any flat floor be it, concrete, plywood, or tile. Don't hesitate to put it on the radiant heat, as it will go on that as well.
Down with Boring Flooring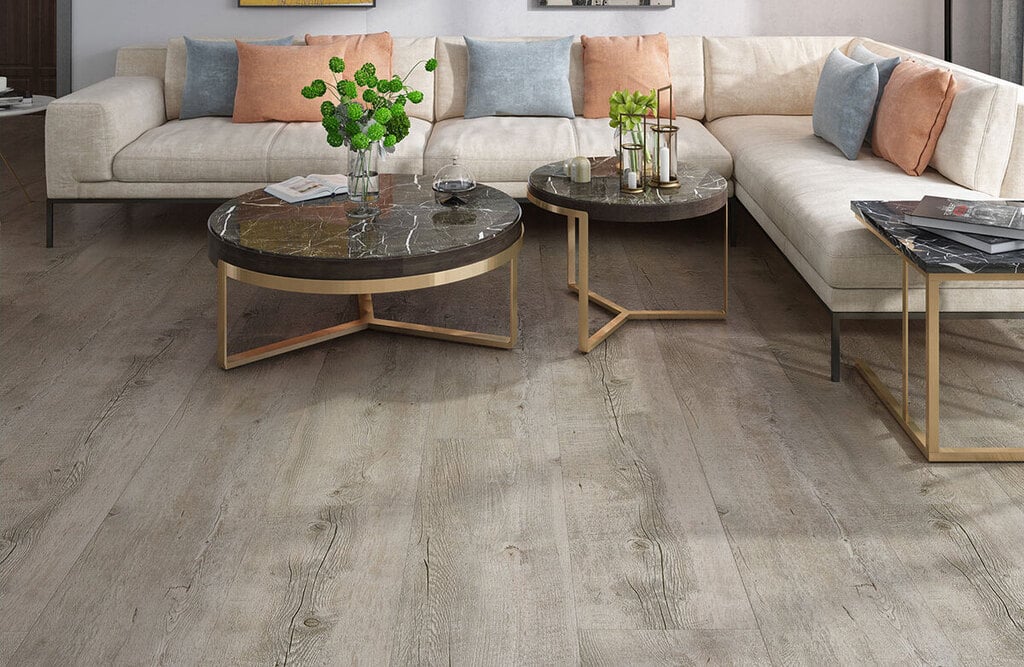 This article consisted of all the information you need to know about the best flooring options. Opting for one of them will make it go well with the style of your living room, be it industrial, farmhouse, contemporary, or modern.
While there are other flooring options still available, these are three of the best styles out there when it comes to durability, maintenance, and aesthetics. Now it's up to you to choose which option best suits your home and your lifestyle.
For a little inspiration, be sure to check out the great flooring options available at Sarana Tile.