Quick Guide To The Best Roofing Materials
The roof is one of the most critical elements of any home. It is not just another decorative aspect of a home fixed to boost the overall outlook of the home; it actually facilitates the performance of the major function of a house which is to provide shelter that's why we should know how to take maintain and take good care of it. You can look into this website for more info. 
While roofing is gradually becoming a fashionable aesthetic in modern homes, quality standards must be ensured in the selection and fixing of the roof in homes. It is imperative the construction engineers and prospective homeowners alike insist on quality and durable roofing materials that can contain strong winds. The importance of this cannot be underemphasized as the possibility of strong and inclement weather such as strong winds has been strengthened by climate change.
There is quite a number of quality roofing materials that can suit a windy environment, therefore, this article will discuss some of the best roofing sheet options that can handle a windy environment. Having some basic knowledge of different roofing materials will allow you to ask important questions to the roofing contractor that you plan to hire for work. Not all contractors have the experience of working with all materials. Checking the license and insurance of the roofing contractor and asking some relevant questions is very important but often overseen. If you wouldn't get a locksmith to replace your keys without local referrals then you should make sure to get an extended warranty and be concerned about who you hire for your roof. New locks are not very expensive in any state but when it comes to roofing, average prices vary by up to 18% between states for the same job. In San Francisco, the price for a new asphalt shingle roof is $5000 but expect to pay $6500 in many other states. Depending on the roof type, material, and state you may have to pay as high as $25,000 or more so make sure the job is done well!  
5 Durable Roofing Materials 
Metal Roofing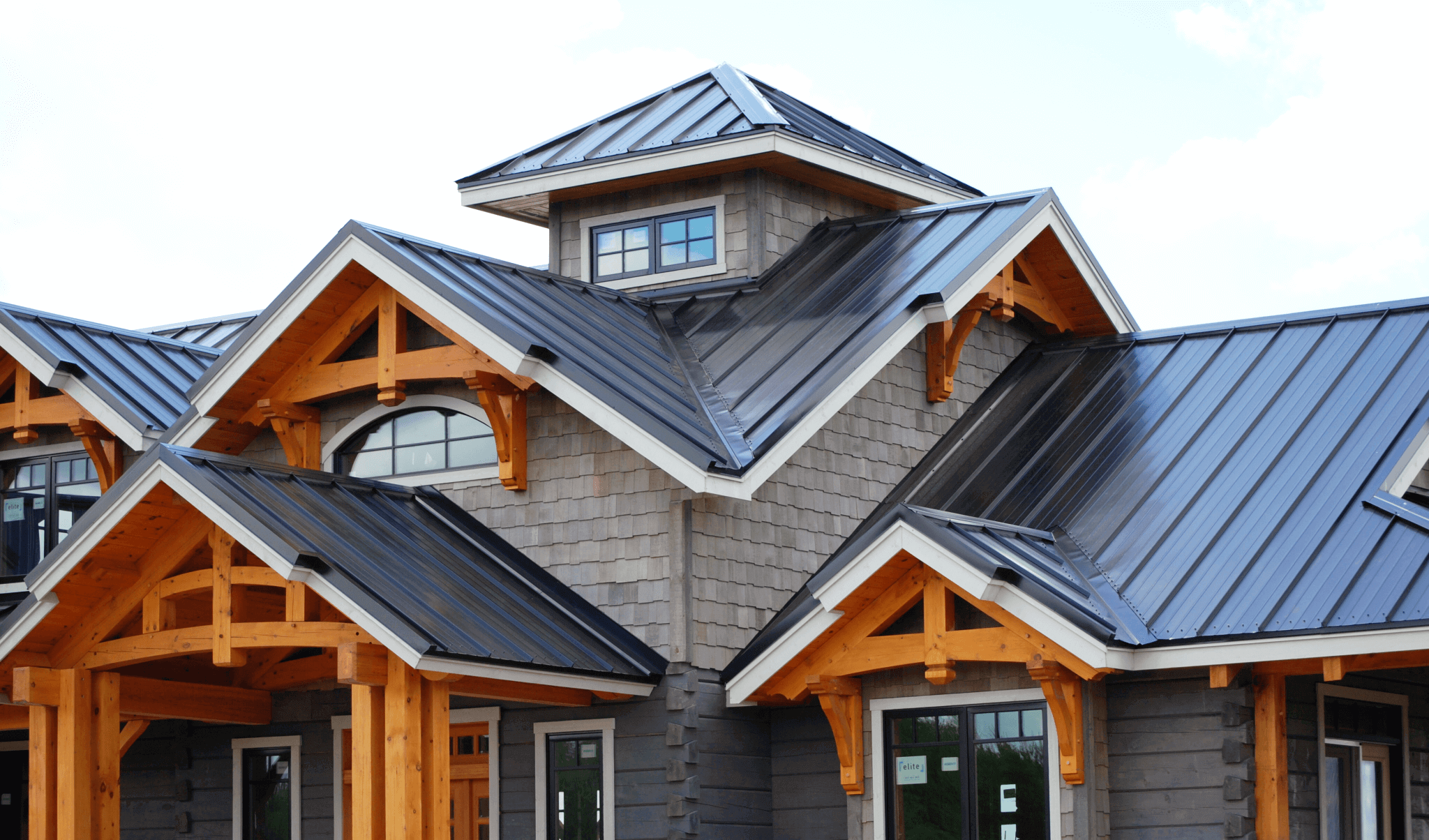 Source: jrcousa.com
Metal is one of the strongest materials for roofing because of the watertight feature it possesses. It is so compact and durable that it holds off water and wind efficiently so they don't penetrate into the house. Metal roofing is particularly suitable for windy locations but it is also effe4ctive in keeping away heat and snow while also giving a good value for money spent. However, to maximize the benefit of metal roofing, it should be properly installed as any loose piece of metal during installation can disrupt the positioning of the others and make them susceptible to collapse or damage during a windy storm. 
Asphalt Shingles
This is not exactly the most modern roofing material out there especially considering its weight but it is a worthy option to install in a wind prone environment. Just as the name implies, this particular roofing technique employs the use of asphalt as an agent for waterproofing. In terms of cost, it appears more affordable compared to its alternatives in the market; therefore it offers a good aesthetic value. Another endearing attribute of this roofing option is that it is less rigorous to install although it might require the use of more nails to put it in place properly. The life expectancy ranges from 15 to 20 years. 
Cement and Concrete tiles
This is produced from a combination of cement and concrete. As a result of this intricate composition, this roofing style is sturdy and heavy but it is also effective in areas prone to winds. It can potentially hold off winds of 125 miles per hour which not many other roofing alternatives can afford. They have fire resistance properties and are durable as well. This roof may be prone to moss and algae presence due to the moisture created by rain. It is advised that an annual inspection be done to clean the debris that might have accumulated over time. 
Wood Shingles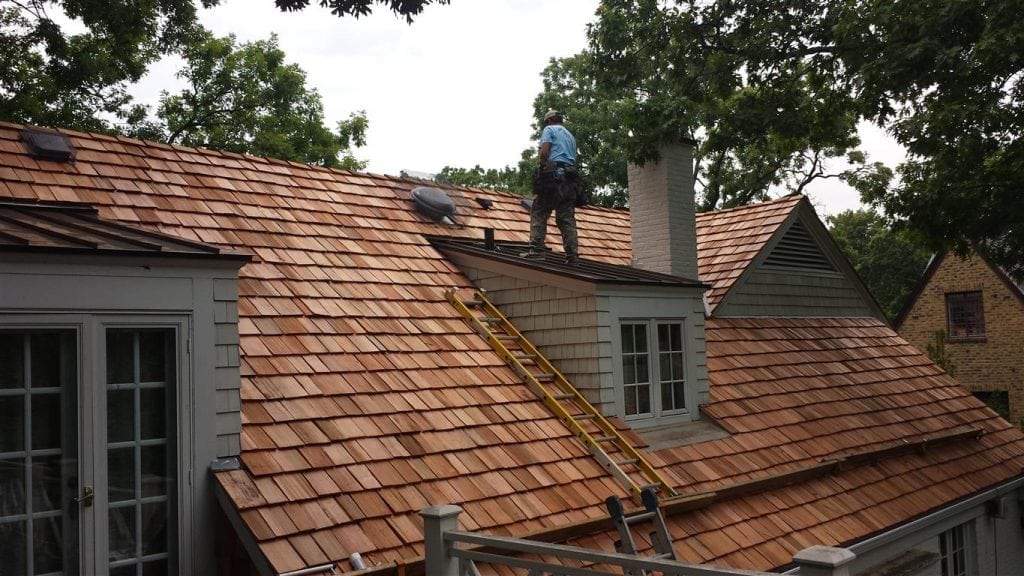 Source: cedarroofing.com
Wood is a useful material in building and construction. It can be used as a roofing material when it is thinly cut to be used for the roofing of the home. Wood is a good insulator and since this roofing technique is produced from hardwood, then it can help shore off both cold and heat thus making the house heat efficient. It can handle wind as well. Wood shingles are not a recent construction innovation as it is arguably one of the oldest roofing sheets known to man.  Wood shingles offer aesthetic value and also quality.
Slate Roofing Tiles
This is one of the oldest and also one of the most durable roofing materials you are likely to come across anywhere. The roofing material is made of natural stone and rock. Slate roofs are said to have a life span of about 150 years. Although it can be quite heavy and thus more suitable for structures that can bear the weight of the material its sheer durability is hard to ignore. It boasts of high resistance to wind and it is also energy efficient as well. In terms of costs, it is probably one of the most expensive roofing materials out there but its long-lasting nature still makes it cost-effective especially in the long run.  
It is fairly easy to import a building design or concept from others but the choice of roofing material just like getting the best craftsman for the job should be consciously decided based on the peculiar nature of the environment. Ensure to get the best of everything to ensure the building lasts as long as possible.