If you are looking to change the whole look of your apartment, you must have considered getting a new wall paint or changing the wallpaper. Almost every architect and interior designer suggest that you should get light hues to make your space look bright and fresh. Changing the wall color not only transforms the whole look of the space but it is an affordable way to make your apartment look more spacious and airy. There are many Orange County wallpaper removal companies out there if you are looking for professional assistance.
In most cases, people like to paint the wall but it's messy and quite time-consuming. Also, you need to make sure the coat is even and you are not splashing the paint on your furniture. Overall, it is quite difficult to work like a professional so, the easy way out is using wallpaper. If you already have a wallpaper and you are bored with it, it is a high time to change the look of your apartment.
One of the basic reasons is that the weather is changing and no one wants to waste the beauty sunlight. For changing wallpaper, the first and most important stage is removing the wallpaper and the second is estimating the requirement by using a sheetrock estimator.  This works as a base because if you are not familiar with the actual process, you might end up damaging the wall. For removing the wallpaper where are few tricks that can help you to make the process easier, safer and more professional. 
Cover The Space
Just like painting the walls, you also need to cover your space while removing the wallpapers. This will help in protecting the roam from the soap water and everything else that you might be using for your ease. It's better to cover with plastic sheets, painters tape, and clothing.
Start Scraping
if your wallpaper is dry and already peeling off, you can simply peel it off without using water or soap liquid. however, you can use a taping knife that is mostly used for patching walls and you can crap off the corners to peel it off further.
Use Water
once you have peeled off the paper that is easy to scrape off, you will need water. splashing water is not good, you need to spray it with warm water. in case it doesn't work, you might have to use steamer rather than just warm water.
Wash The Wall
washing the wall doesn't mean you need to start scrubbing, instead, you have to be very careful. you can use a simple sponge and start cleaning the wall. the main idea is to completely scrap off and clean any of the access wallpaper that is still left on the wall.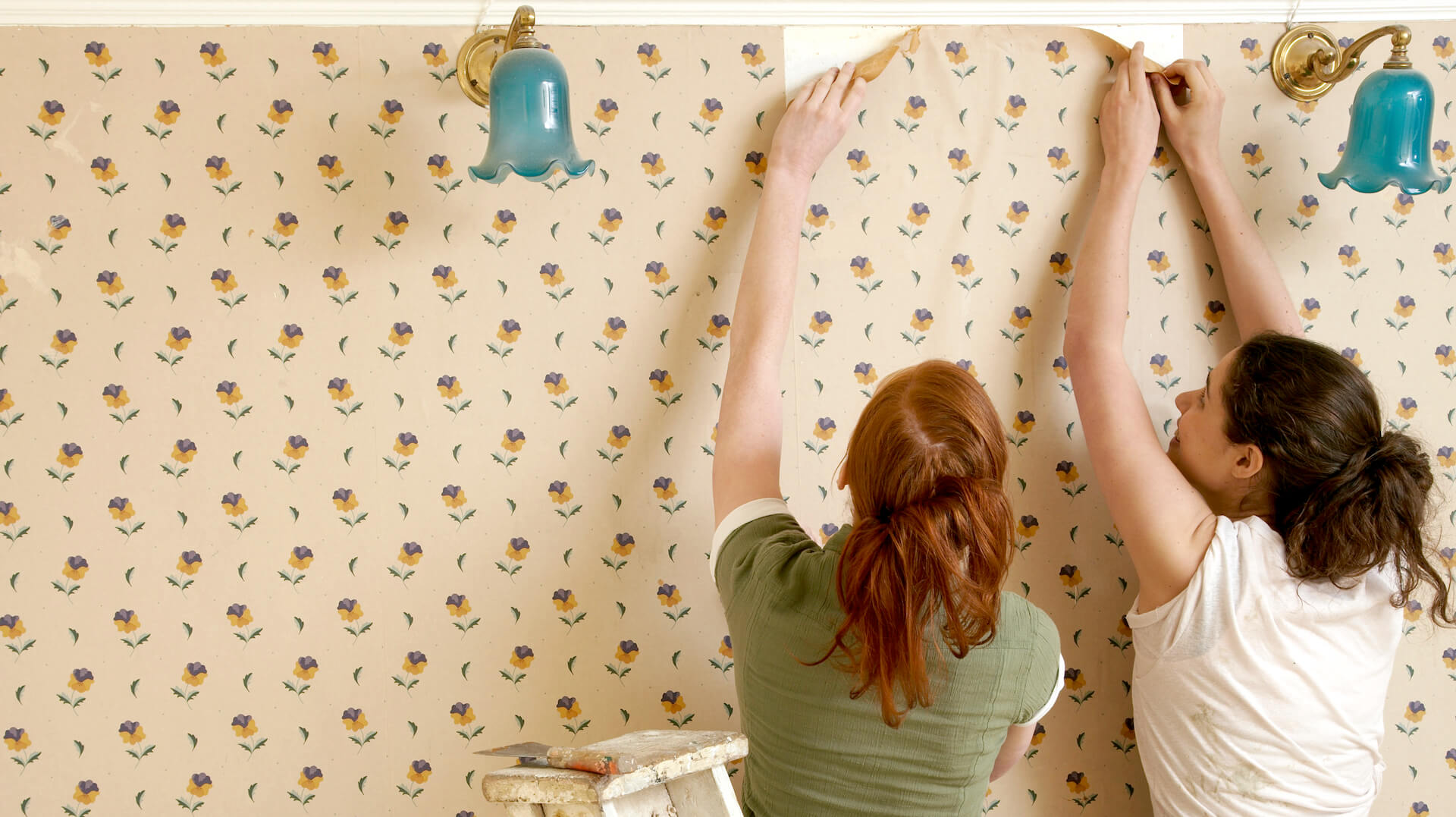 Smoothing Treatment
after washing comes the smoothing part, you have to make sure that once the wallpaper is removed the wall is smooth because this will affect the next wallpaper treatment. in case there is something left, scrape it off and once it is done, you can start applying gel stripes for removing any bump or uneven space on a wall.