5 Ways to Maximize Attic Space
Most homeowners don't pay much attention to their attics. Some don't have the reason to be up there while some just forget that their attics exist. And unfortunately, it's a space underutilized by most people. So here we will talk about how to maximize attic space.
Thankfully, it's never too late to use it for something else as a spot for stashing away holiday decorations or empty storage boxes. You can choose to remodel and redesign it to make the most out of it.
And you should consider yourself lucky if you have an easy-to-access attic. It puts you one step closer to having an additional unique living space in your home. Aside from the extra space that you could use, a beautiful and livable attic would also significantly add value to your property. 
Here are some best ideas to get you started.
1. Turn It into a Guest Room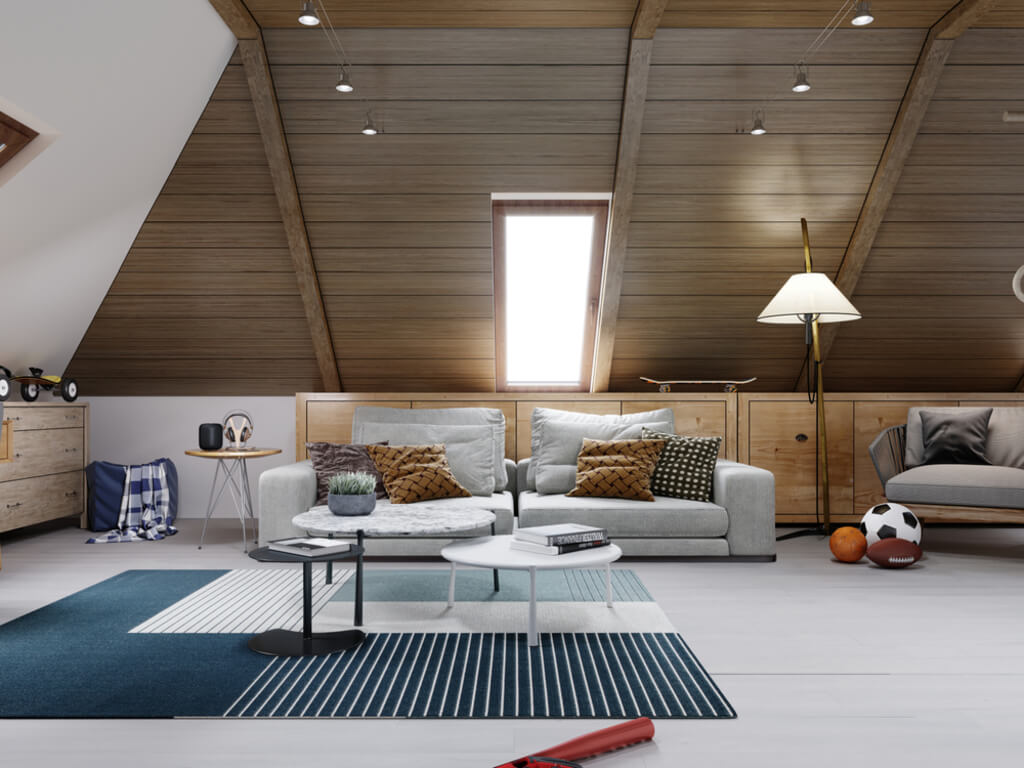 Source: piatraonline.ro
One good thing about attic spaces is they're already enclosed so you won't have to go as far as tearing down walls and foundations to make room for an expansion—not to mention that some electrical connections should be already available there. All you need to do is to bring the necessary furniture and furnishing to convert it into a guest room. 
If the room's too bare, adding flooring to an attic space will be your first step. Once that's done, you can add two twin beds to create a clean and symmetrical design—maybe three beds if you're feeling generous. If you usually host several people at a time, you can also consider adding extra bunk beds, cabinets, and drawers.
2. Create a Reading Nook
If you or your family members love books, you can transform your attic space into a reading nook. In there, you can hibernate, chill, and just immerse yourself in those magical pages of your favorite prose.
Since your attic most likely has low ceilings, you can use that to your advantage to play with different design illusions to make the space look cozier. It's also a great idea to bring in a lounger or a sofa bed where you can comfortably curl up. Don't forget the lighting accents to make your reading affair more pleasant.
3. Install Built-In Cabinets and Shelving
Remember, your goal is to maximize the space you have. To utilize every possible square meter of your attic, you can turn to built-in designs and ideas. For example, you can build shelves, cabinets, and drawers into knee walls.
These built-in ideas are also applicable in other areas of your house and not just your attic. No matter what little or small space you have at home, there are clever ways to maximize each corner while also making everything looked organized.
4. Convert It to a Home Office
Whether you're a work-at-home employee or someone who does freelancing jobs at home, wouldn't it be nice to have a little office space to yourself? Turning your attic into a mini office might just be the best idea you could have for this extra space.
Aside from basic office furniture pieces such as a computer table, chair, and maybe a few desk lamps here and there, don't forget to consider adding enough outlets for all the electric devices and equipment that you'll need up there. You need to figure out how to bring your connection up if the Wi-Fi signal may not reach the attic.
Also Read: 16 Enthralling Attic Designs That Will Astonish You
5. Use Space-Saving Containers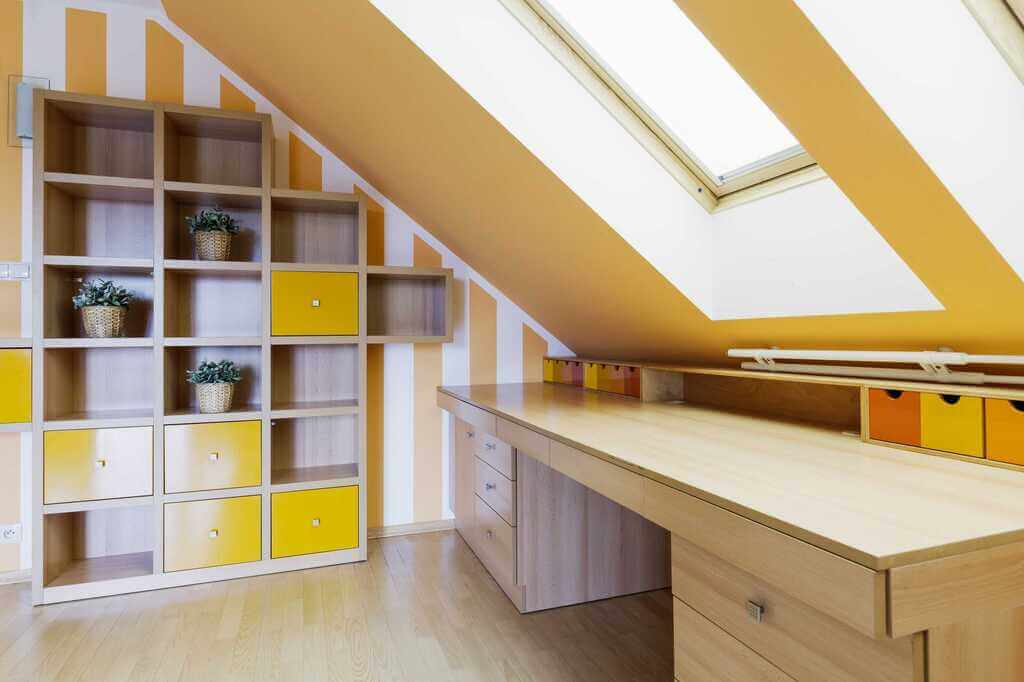 Source: lmdb.com
Regardless of what you'll do with your attic, it's still a good storage space. May it is a home office, an extra bedroom, or a reading nook you've decided to transform your attic into, the space needs to be clutter-free and organized. For that, you can make use of space-saving containers and storage solutions.
One good idea is to utilize clear, large, and stackable plastic containers where you can stash all the stuff that you can't throw away just yet, but still haven't figured out their purpose. Clever storage solutions like that would help get rid of clutter and mess on the floor; especially if you only have limited floor space for furniture. 
You can also nail wire shelves to the wall for more storage options. Don't forget to check the door as well, as you'll never know if you can incorporate a behind-the-door storage trick for your tote bags and winter coats.
Waste No Space
Don't let the dark and creepy ambiance of the attic fool you into not exploring and discovering ways to maximize the space you already have. There's a whole new level of home expansion or remodeling waiting for you if you'll just tap into the untapped attic space. When you're all done, it'll definitely look good as an extra livable spot for the whole household.