Best home furnishing items are a perfect amalgamation of style, comfort, and functionality. With proper furnishing, a home will become a real estate property. Furniture's effect, comfort, look, and feel transforms any normal property into a home. This is why furniture is considered the most important element of the house.
Plus, furniture pieces are significant investments, and you will likely own every piece of furniture in your house for the foreseeable future. This is why all homeowners spend so much time exploring all the options, checking the price, texture, textiles, and much more before making a final decision on a piece of furniture.
But apart from all these aspects of home furnishing, the biggest question that people still have in mind is 'Is Buying Furniture Online A Good Idea?' The simple answer to this complicated-looking question is a big 'YES'.
There are many advantages to purchasing home furnishing online, and that's why the U.S. online furniture market is now worth $30 billion. So, let's see why so many people have shifted to the online home furnishing platform and its advantages.
Making Your Dream Home a Reality Becomes Easier!
You get vital information on the page when you shop for home furnishing online. Unlike furniture salespeople who speak like the fastest rapper in the world, everything is written on the websites, and you don't need to remember or note everything. Right from the texture of the furniture to its size, every bit of information about the product is available on the website.
This makes it easier to decide whether the furniture you buy will be an easy fit for your space or not or whether the texture and textile of the furniture fit like a glove in your expectations. This way, planning home interior design becomes a pie.
Get In-House Counsel
If you are used to shopping for furniture in the local market, you might have yet to hear about the term' in-house counsel'. But in the digital realm, it has become a new normal. There are many online furniture dealers and distributors that offer in-house counsel. This might sound like online dealers helping you with a lawyer, but that's not the case here.
In-house counsel is offered by furniture experts who work for online furniture dealers and distributors. These furniture experts can help you design a particular room and suggest the right pieces of home furniture for every room in your house.
What's more? You can even get a round-the-clock customer support team dedicated to solving your problems and answering your queries. All these perks are not available in offline shopping for home furnishing.
Shop from the Comfort of Your Home
This is how shopping for furniture in the old days looked like; taking a day out from the office, hopping in and out of physical stores, tape in your hand, and a big van ready to take the furniture back home and shopping with only a confined design in your mind. People have long abandoned such arduous shopping as they have shifted to the online platform.
One of the main reasons to shop for furniture pieces online is you don't have to leave the comfort of your modern home. You can watch your favorite movie while snuggling into your comfortable bed and still browse through thousands of furniture pieces, add them to your cart, make the payment, and order it.
Avoid Pushy Sales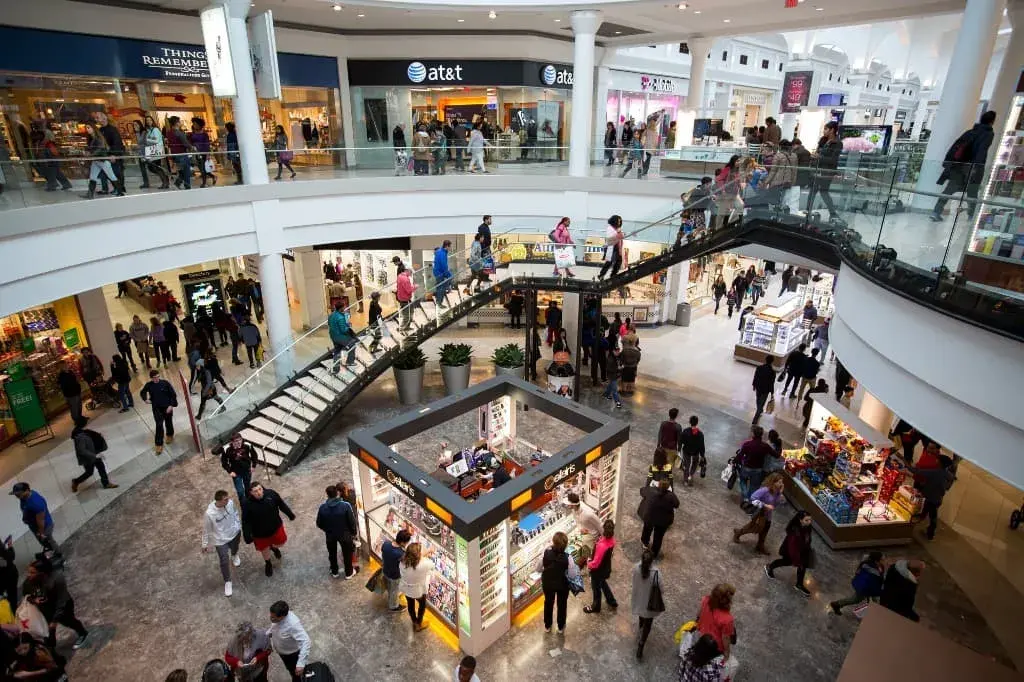 Window shopping for furniture in the local market is good as it allows you to check the furniture you are planning to buy physically, but it can also turn out to be a sales trap. If you have ever stepped inside a furniture shop and felt pressured into purchasing something jarring to your eyes just because the salesperson convinced you, you know what we are trying to tell you.
On the other hand, when you visit an online furniture website, you can browse the categories at your leisure without any salesperson setting a sales trap and giving information that you don't even want. The decisions you make on the online furniture websites are yours only, and they are not influenced by anyone else.
Enjoy High-End Quality Furniture
Many people are worried about the quality of the furniture they buy online, but the truth is the opposite of this common misconception. There are many ways a salesperson in a local furniture shop can trick you into buying cheap and unreliable furniture pieces, but online furniture pieces are different.
If you buy furniture for home interior design from a popular website, there will be thousands of reviews of the product, and you know what exactly you are buying. Companies and websites can only fake a piece of cheap furniture into a popular home furnishing item if the internet is built to be 100% transparent.
Hassle-Free Delivery and Installation
If you have ever bought furniture from a physical shop, you know the arduous task of safely bringing those big furniture pieces like sofas back home. And even after getting them back home, you must deal with the difficult and time-taking installation process. But all of this can be avoided by switching to online furniture shopping.
Every online furniture dealer will deliver even the most significant pieces of furniture to your doorstep, offering free installation. This means you don't have to do anything after placing an order.
Everything has moved online in the last two decades. So why should your furniture shopping be left outdated? Switch to online furniture shopping and enjoy all the perks discussed above.