Purple Bedroom Decor Ideas
Bored with having the same color as everyone in your bedroom? Try something different this time. Why not choosing a purple color for your bedroom? Purple is not a feminine color. It is a gender neutral color. It is just a myth that purple is a girly color. Purple is a strong and dramatic color. It will change its effect with the change in shade. Dark purple gives a royal and mysterious vibe while a lighter shade of its gives calming and soothing vibe to the room. For a decorating room with a purple color, you can always play with its shades and different color combinations. Here are some purple bedroom decorating ideas that you can try.
Overall Purple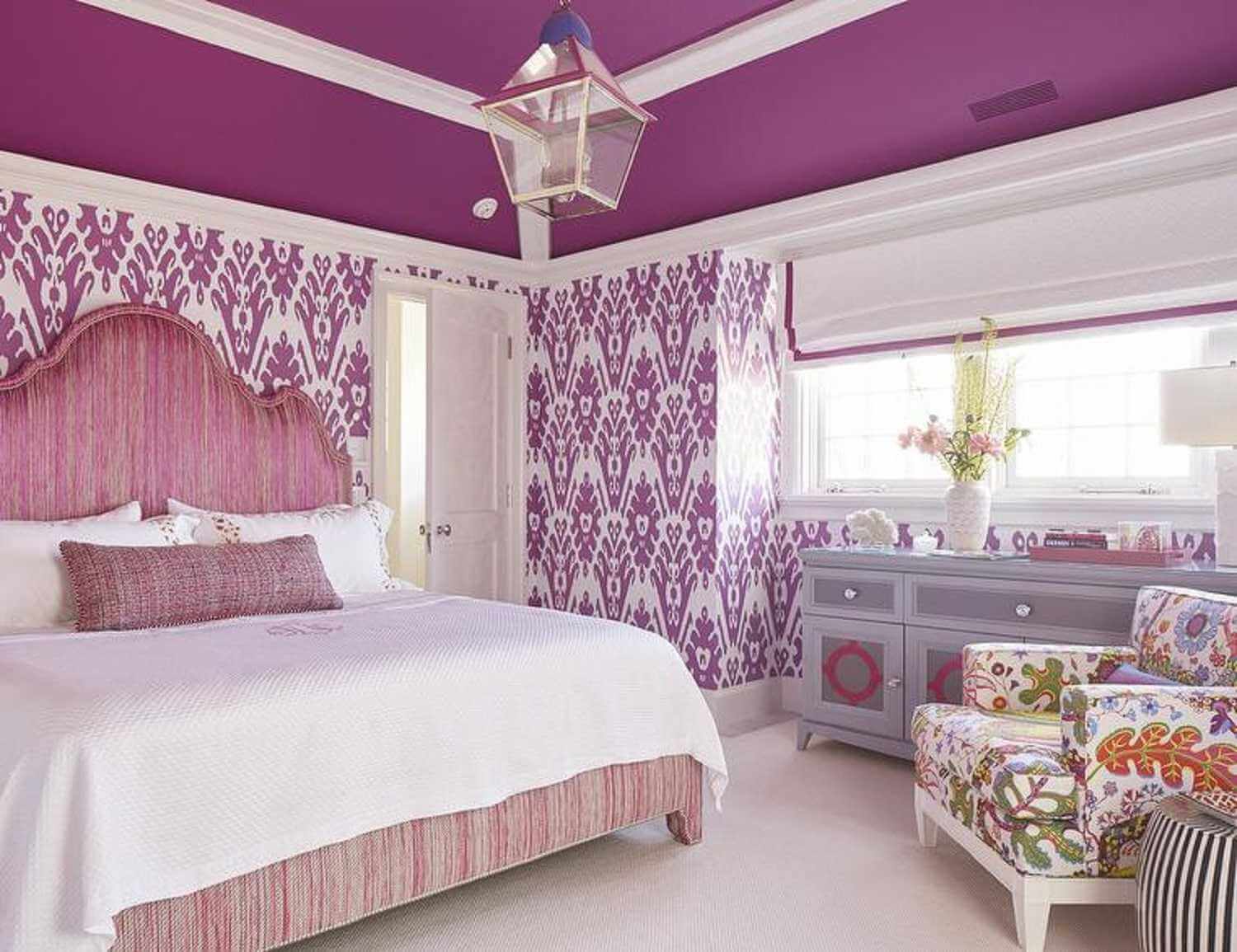 Source: thespruce.com
The purple lover can go for an overall purple bedroom design. From ceiling paint to the bedroom rug.  For bedroom wall rather than painting it go for wallpaper with purple design. And the furniture of contrasting or grey color. Purple bed with a white bedsheet and purple pillows complimenting it. Add a touch of white for brighter room and a black for a darker room.
Shades of Purple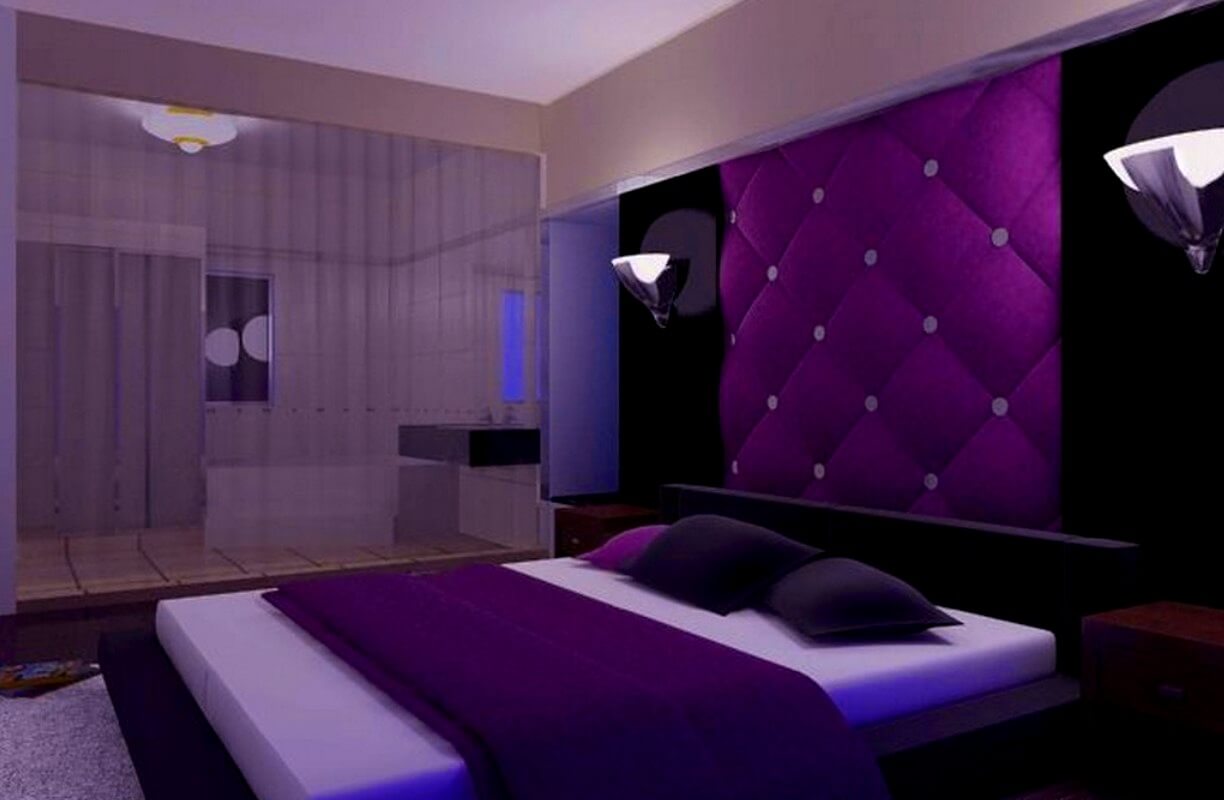 Source: adsensr.com
Room with the shades of purple is something beginner should opt for. But that creates a soothing and calming atmosphere in your room. For contrasting rather than going with a White try a lighter shade of Grey. Heather color bed and with a grey bedsheet and purple pillows with funny or tribal print with a touch of purple color and purple curtain and bench, your dream bedroom is ready!.
Royal Purple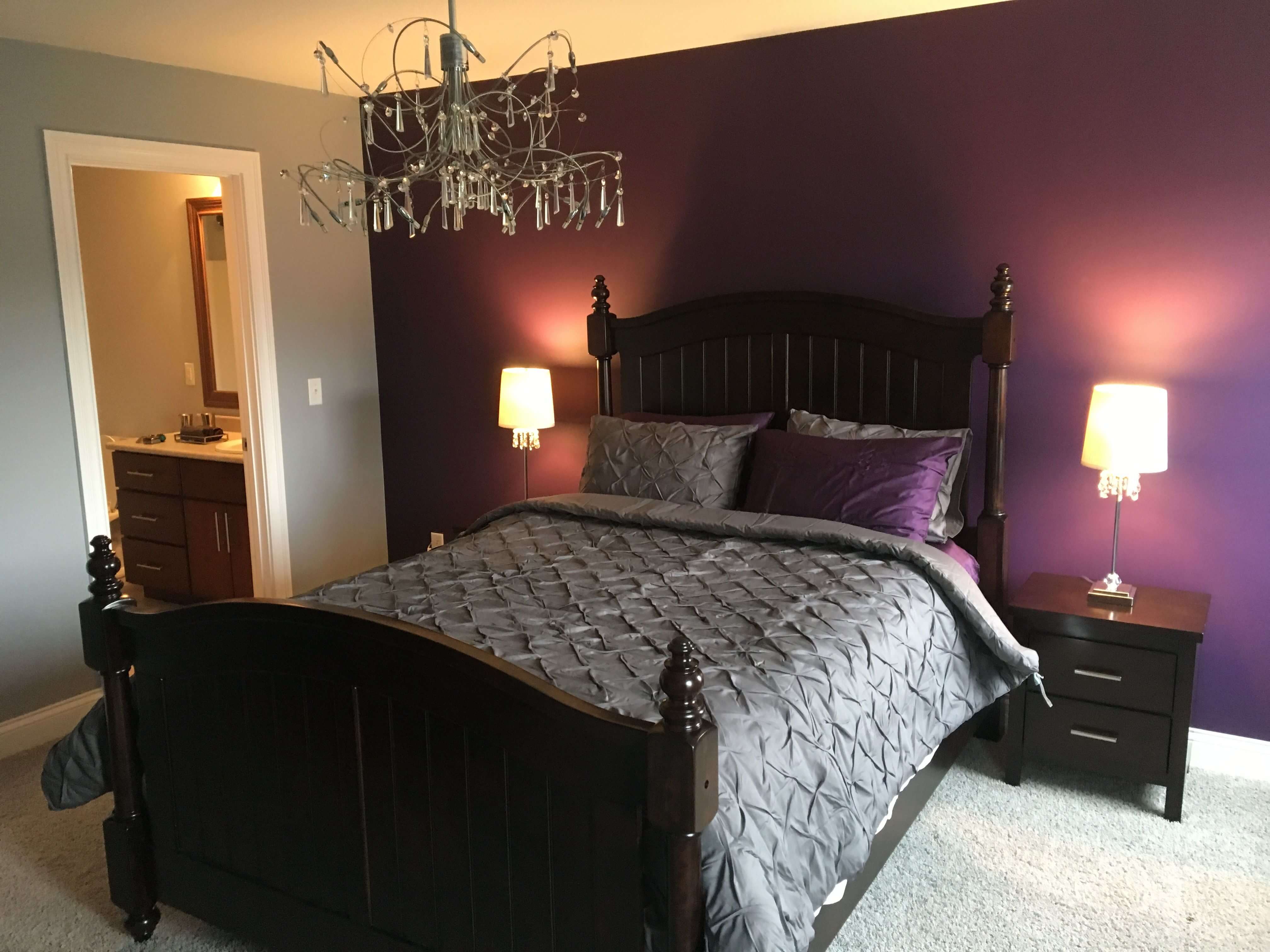 Source: i.pinimg.com
Give your bedroom a royal look by using Royal Purple to paint your walls with a White Ceiling. Add a touch of Silver Color to furniture and bed accessories. Mirror with a silver frame as a backdrop for your bed. And a shiny grey bean bag will add a modern touch to it. Night lamps with a classy design and a proper amount of LED lights that is all you need to give it a look of bedroom for king or queen.
Also Read:- Top 15 Beautiful Bedroom Color Ideas Of 2019
Dark purple and Grey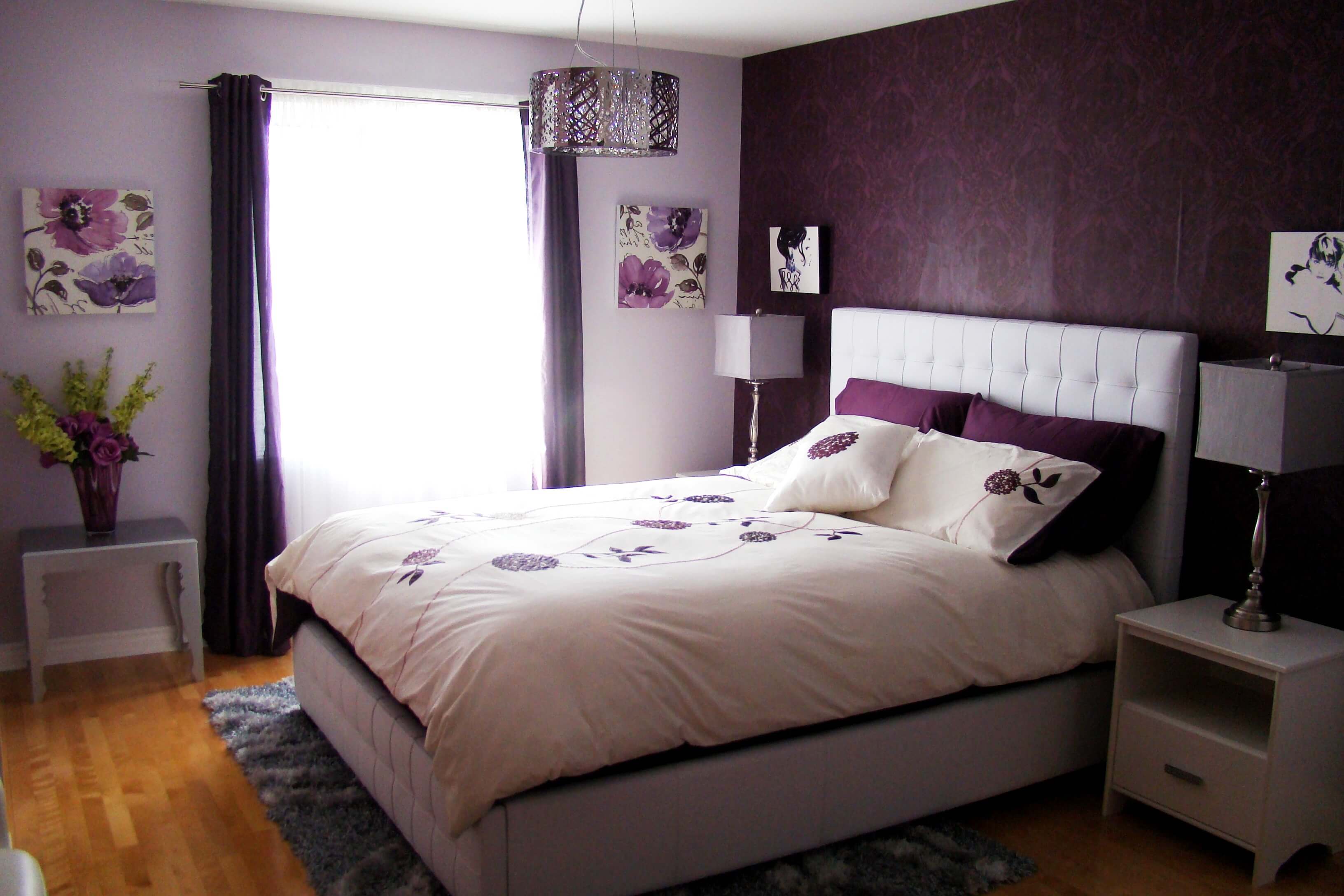 Source: hashook.com
Dark purple and Grey color is such a great combination. It gives a romantic vibe and is a perfect color combination for a bedroom for couples. Dark purple walls with light grey trims and light grey flooring with dark purple bed and a light grey bedsheet with purple pillows. And photo frames with a White frame on the wall and wall stickers of love quotes. If you want some light color room you can also go for blush pink bedroom for a soothing and elegant look. 
Small Purple Bedroom Design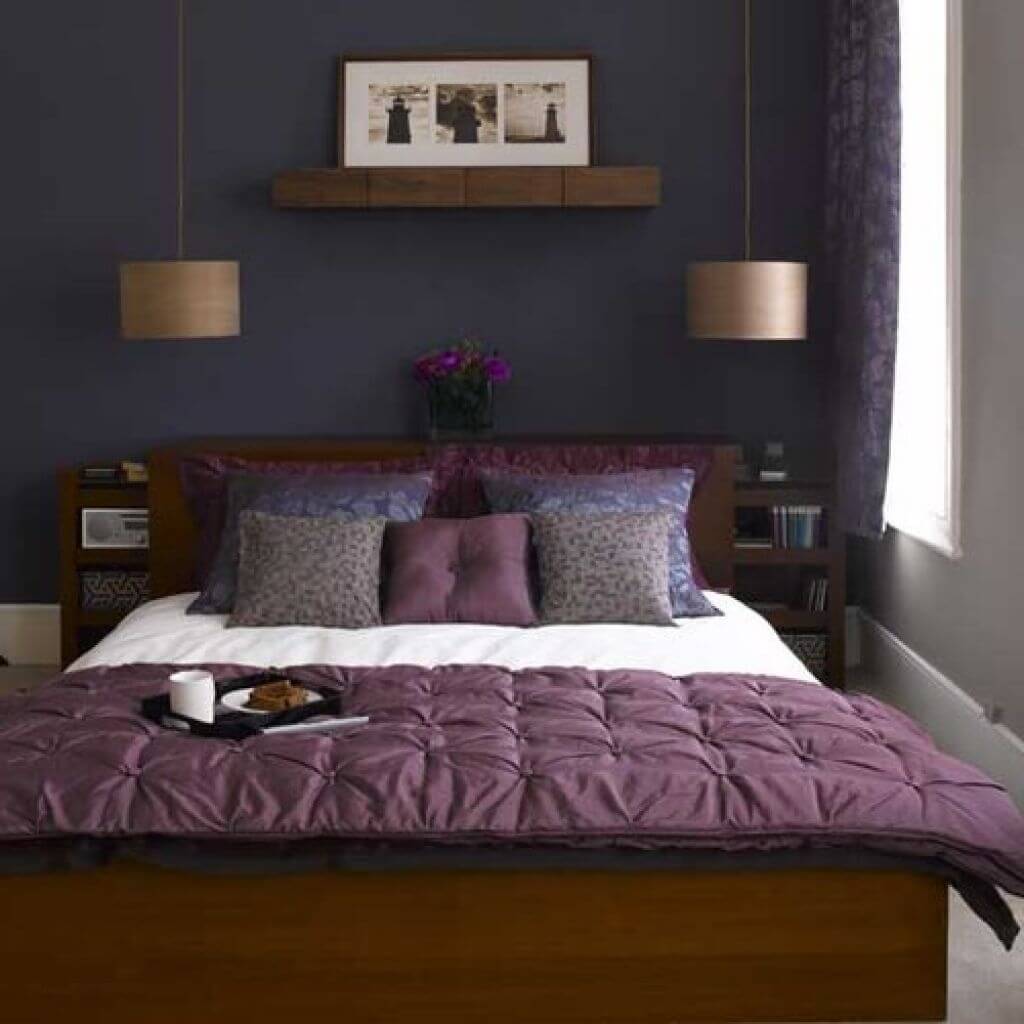 Source: i.pinimg.com
A small guest room with a purple design will add a homely vibe to it. Walls painted in White and ceiling with lightest purple shade. Rug of purple color with grey bed and purple bedsheet with soft pillows of having a geometric zigzag print with grey and purple color combination. The perfect homely bedroom will be ready after adding purple curtains and bedroom decore things with purple color.
Purple as Accent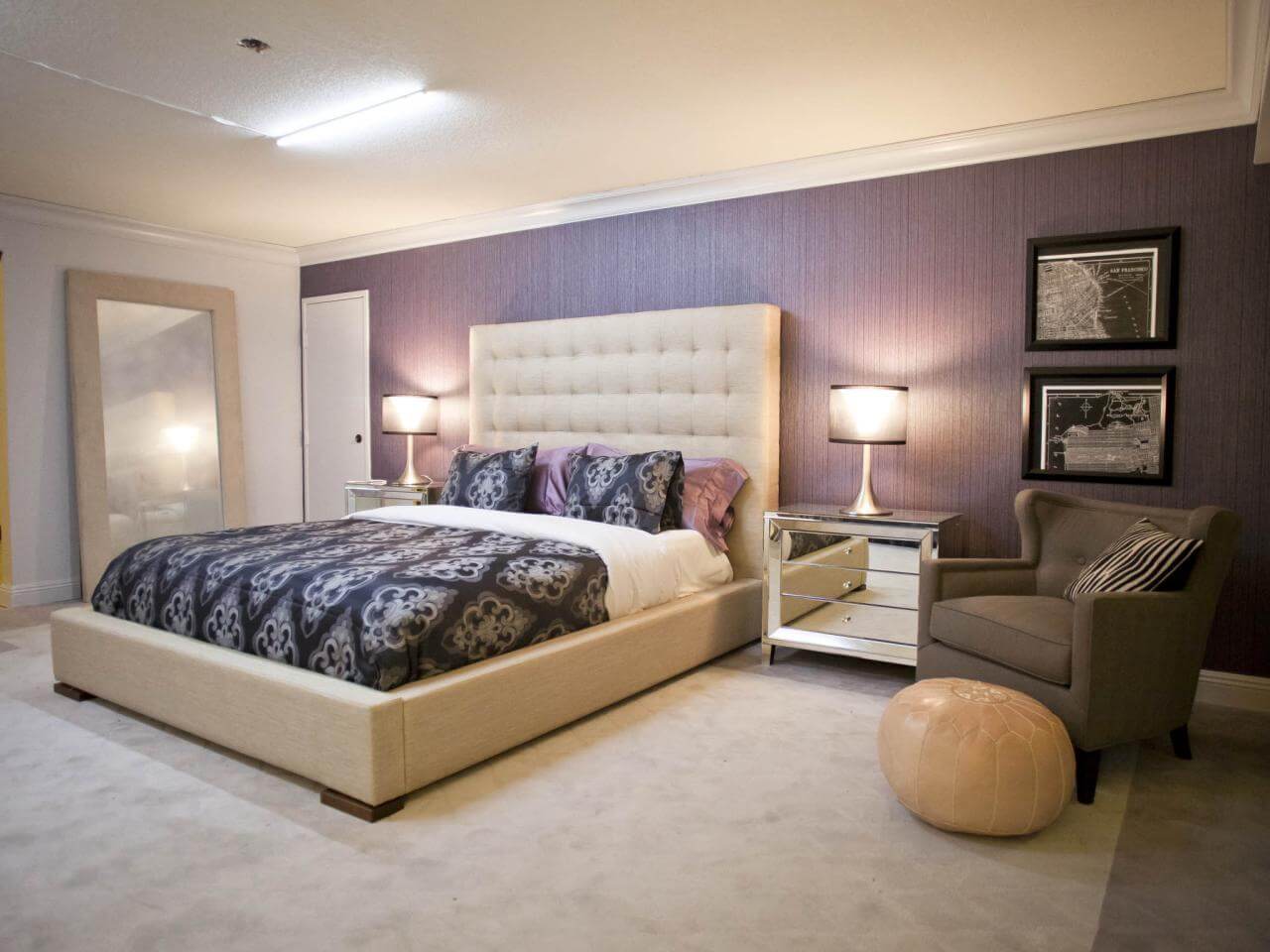 Source: housely.com
Give your bedroom touch-ups of purple if you don't wanna go for painting it all over. Just an accent of purple will give a bedroom a whole new and different look. More like a dramatic one. A pop wall art having purple color, purple bean bag, purple blanket or pillows, mirror with purple frame, purple flowers in a vase, anything is great or all of these together also.
These were some really great ideas for the purple bedroom decor. You can even try combinations of purple and yellow or green they will also stand out. For such more ideas visit Architectures ideas.