10 Advantages of Richmond Storage and How You Can Make Full Use of It.
Richmond is a picturesque English village on the outskirts of London. The River Thames curves through the town, past quaint riverside pubs and numerous walking trails. Apart from being a beautiful place to live, Richmond has many facilities like entertainment, sanitation, transportation, an extensive housing system, and many other resources. Similarly, it has many viable options for self-storage companies too. We have prepared a little guide for you to select the best Richmond storage unit, the advantages, and how you can make full use of it.
1. Prefer Storing Items in Clear Bins Instead of Cardboard Boxes: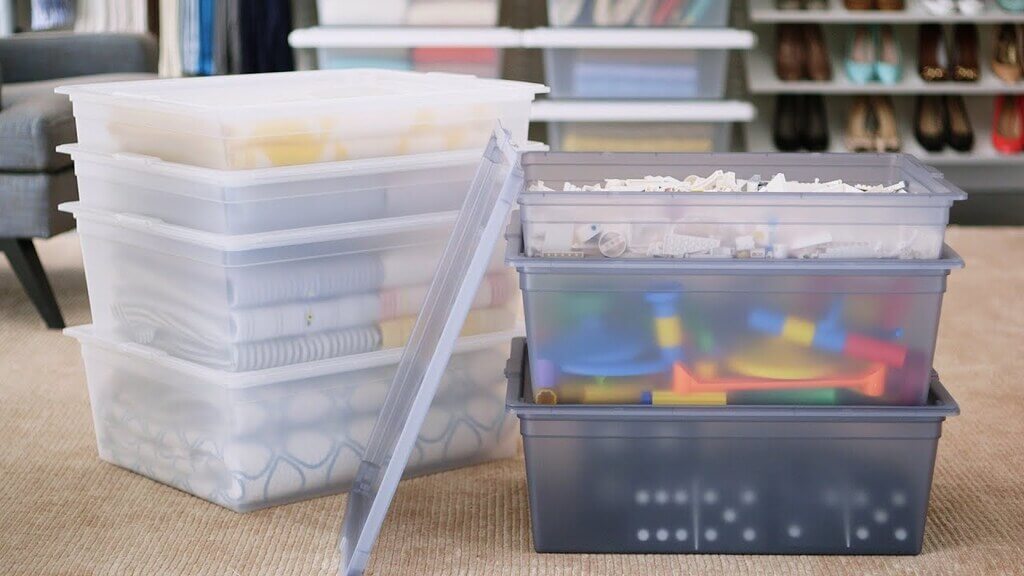 Source: ytimg.com
If you are on a budget and cannot afford anything other than cardboard boxes since they are cheap, that's okay. However, plastic containers tend to make storage more manageable.
It gets easier to keep track of what's inside your storage unit with clear plastic bins. They are worth the extra bucks. It gets challenging to find items in opaque cardboard boxes.
To avoid mess, opt for clear boxes, so it's possible to see what's inside a container without having to dig through it. It will make it easier and faster to locate what you need and when you need it.
2. Get Insurance Now, Don't Regret It Later:
Things can go wrong, so the wise decision is to get insurance for your storage unit, so you don't regret it later. Insurance will protect you from fires, floods, and break-ins. Better safe than sorry.
While replacing furniture and other belongings is a nuisance, there's no replacement for antiques and family heirlooms. At least the insurance will help with the sting if your belongings get stolen or damaged.
3. Make an Inventory List: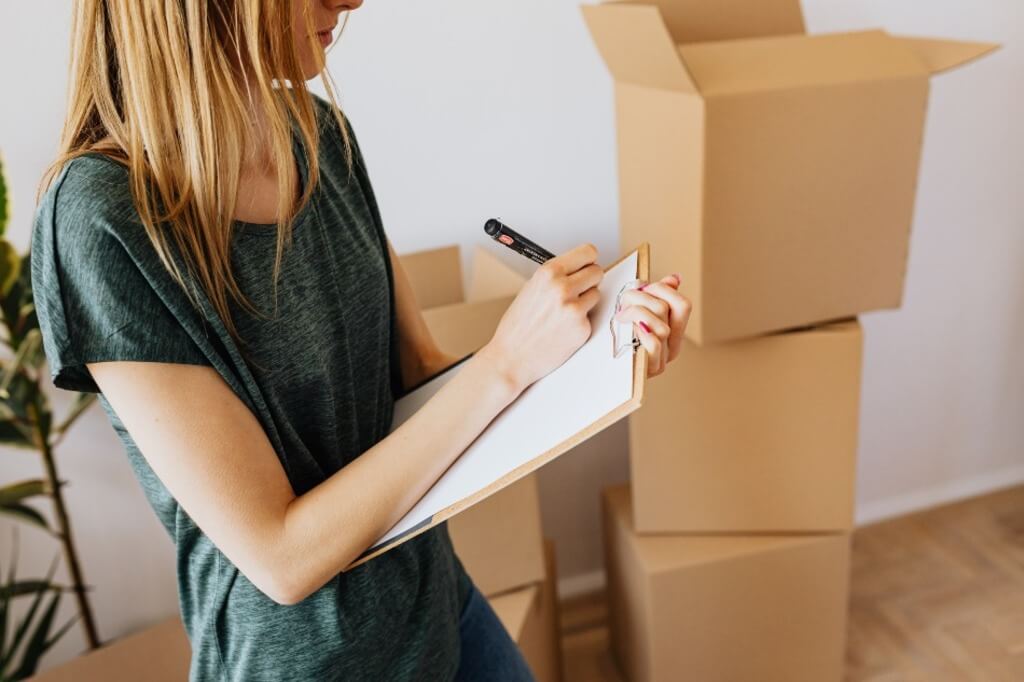 Source: simplystoring.com
It can get challenging to remember everything you've stored in your storage unit, if not impossible. You can easily remember and keep track of large furniture pieces like beds or sofa, but small items like clothes, electronics, pictures, etc., are often forgotten through the months or years.
We advise you to make an inventory list of everything you plan to store in the storage unit to keep things uncomplicated. You can choose to make a spreadsheet, and as you pack all your belongings, add and update the spreadsheet.
You can also take pictures of all your stored items to keep up with what's in the self-storage unit. Just remember to keep all your spreadsheets and photos in one place/folder, so it's trouble-free to get back to it. Also, it will be much more manageable if you track things digitally.
4. Don't Forget to Wrap Fragile Items:
Be extra careful with your fragile items like glassware, mirrors, dishware, or antique items. Wrap them up in bubble wrap, especially all your glass and breakable items. Don't forget to label all your boxes or containers which contain fragile things, so you remember to load and unload them carefully.
If you run out of bubble wrap, you can use blankets or newspapers to cover and wrap your delicate articles. One great tip is to wrap everything individually and arrange them in a sturdy box.
Lastly, keep these boxes on top of other heavy and stable boxes so you're delicate and breakable items won't get crushed underneath.
5. Select the Proper Storage Unit: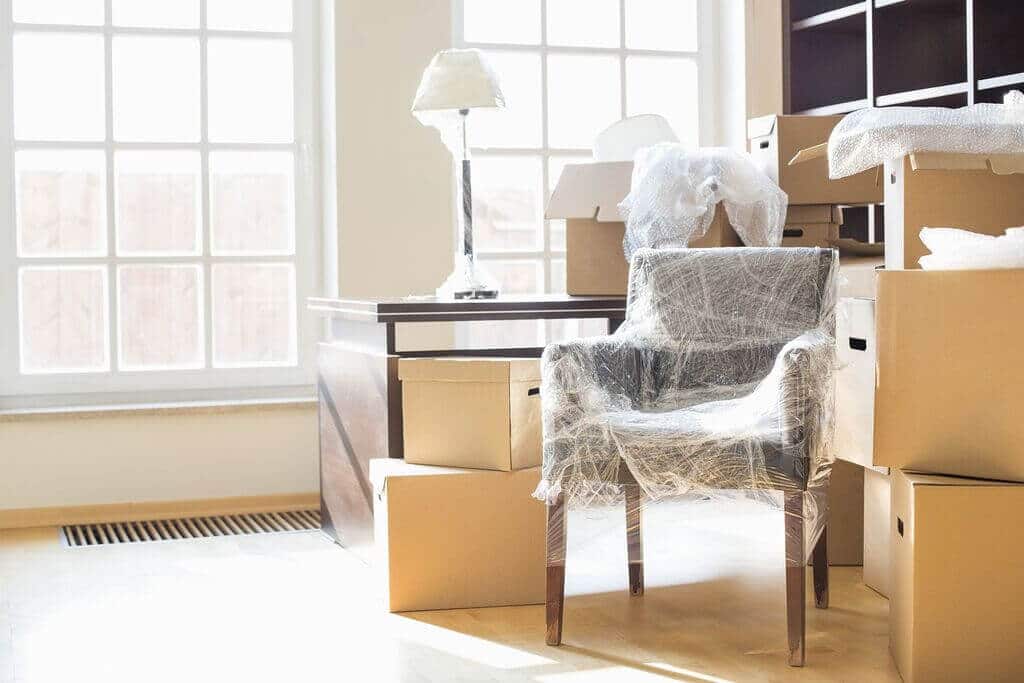 Source: pinimg.com
Before you start packing for your storage unit, you need to ensure the correct size storage unit. Storage Brixton has various sizes you can choose from, so nothing gets left behind.
It's going to be a nuisance and so stressful to return home with a few of your belongings because they couldn't fit in the storage unit. You wouldn't want this misfortunate thing to happen to you.
To avoid this situation, create a list of how much furniture you will be packing in the storage unit, plus a rough estimate of how many cardboard or plastic boxes you will be needing. The next step is to compare it to the size of the storage unit and figure out how to fit everything in it.
6. Install Shelving and Store Vertically:
Storing vertically is the ultimate hack to make the most of your self-storage unit. 
Did you know you can install shelves in your storage unit? You can purchase hanging shelves and drill them temporarily into the wall, or you can keep those plastic/metal shelves on the floor.
You can store things that won't fit in boxes or any other storage container. Just remember to wrap it appropriately so you can protect it from dust and damage.
7. Opt for a Climate-Controlled Storage Unit: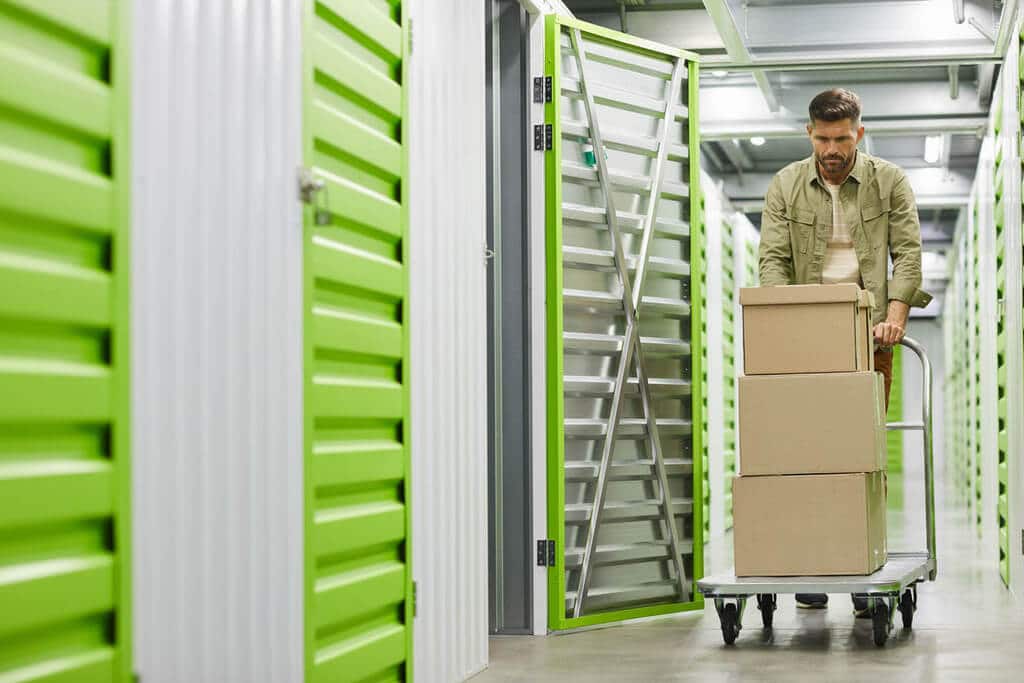 Source: bobvila.com
For maximum protection, go with a climate-controlled storage unit. You will be able to protect your items from mildew and other weather-related damages. Even though climate-controlled storage units cost more than regular self-storage units but they are worth it.
You can store expensive clothes, paintings, leather furniture, electronics, and instruments in a climate-controlled storage unit. Remember to pack all your belongings with extra care.
Also Read: Top 10 Living Room Storage Ideas
8. Declutter Before You Rent a Storage Unit: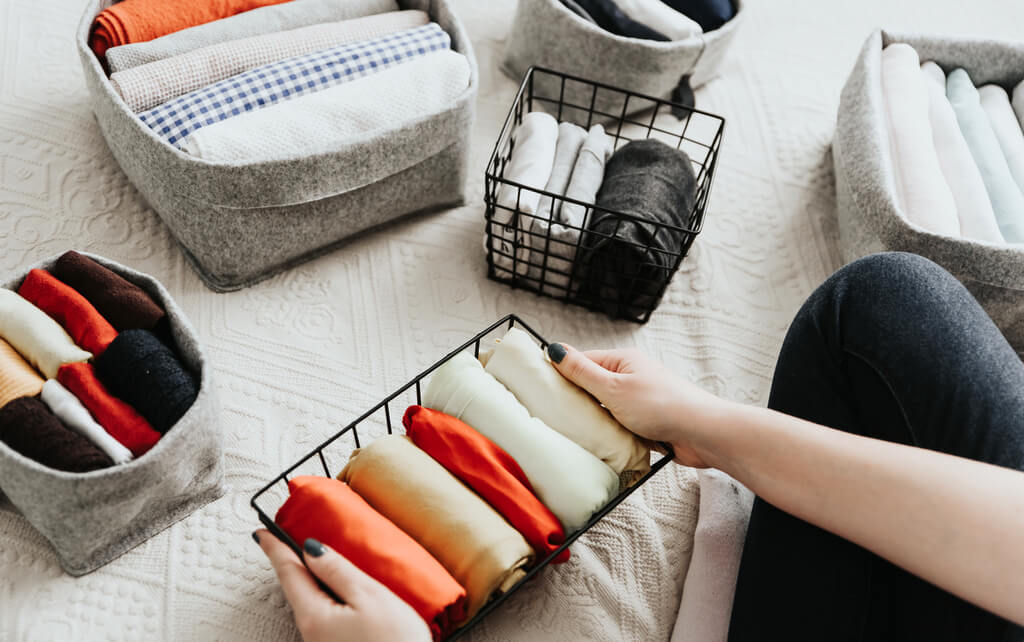 Source: meredithcorp.io
Getting rid of mess and clutter before renting a storage unit is the wisest move you can make. Things that are useless, broken, or haven't been used long ago should be discarded, donated, or sold.
Remember, you are paying for the storage unit, so in a way, you are paying for everything that's in it. Why pay needlessly for something useless? Doesn't make any sense.
9. Consider the Location:
If you plan to visit your storage unit frequently, then you must look for a storage company that's near your place. Not only will you be able to access your storage unit regularly, but you can keep track of what's going in and coming out of it.
10. Read Online Reviews and Decide:
Being from the digital age has made things more accessible. You can read reviews online and decide which storage unit and services will work best for your needs.
Prioritize your needs, consider the reviews, and figure out how to navigate the whole storage experience accordingly.