Save Money with Sustainable Gardens & Garden Makeovers
When thinking of ways to save money in your household, it's not just interior changes that you can start making. While updating your outdated kitchen fittings and creating additional bedroom space can help you save money and help increase the value of your home, you might also want to think of how you could utilize your garden space to its full potential too.  
In recent years sustainability has been a priority for many, whether through purchasing eco-friendly products from a store, buying fast food with sustainable packaging, or investing in an electric vehicle. Many homeowners have also started to find more sustainable ways to run their households and save money n their groceries and household bills. 
The Royal Horticultural Society says that sustainable gardening is important as it helps to protect the environment from flooding, damage, and contamination in the long run. Using a variety of sustainable gardening practices can effectively help to counter climate change. A sustainable garden can involve using natural resources efficiently and reducing waste by composting and recycling. By creating a garden that is self-sustaining and requires minimal input, you can save money in the long run. 
Although you might not be selling your home anytime soon, thinking ahead with your garden and home can also help to add value to your property. There are many great garden design ideas that can help you increase the value of your home, such as adding a patio or deck, outdoor lighting, or revamping your old fencing. While costs might be high now for renovating, in the future these garden makeover ideas could get you more money for your property when selling your home. Transform your outdoor space and save money with sustainable gardens and garden makeovers that offer cost-effective solutions and long-term financial benefits.
How to Create a Sustainable Garden for Saving Money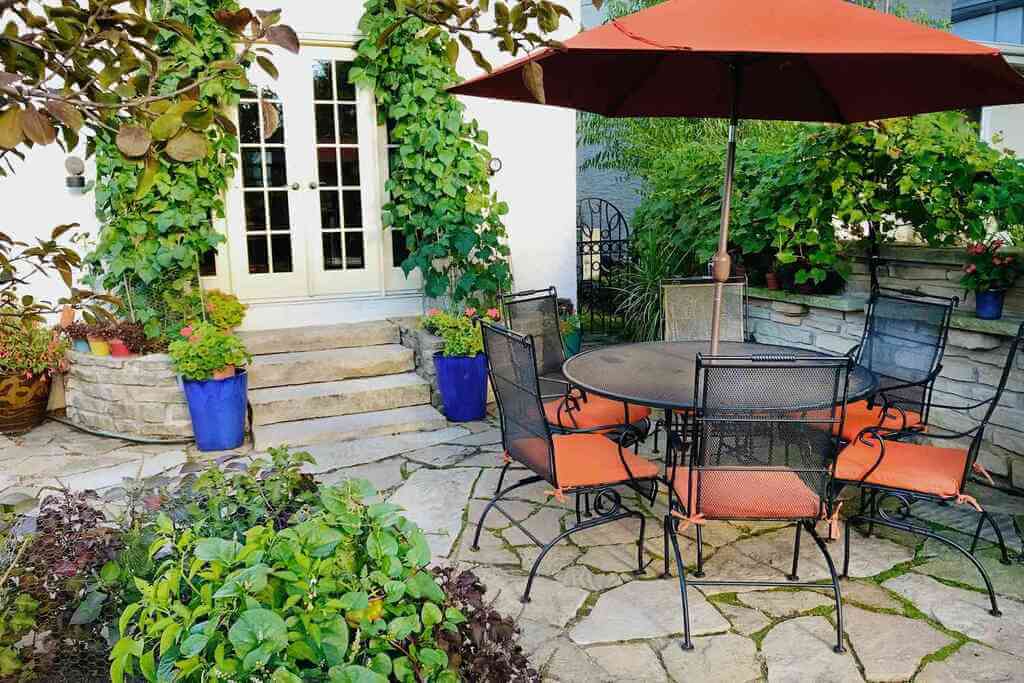 Source: treehugger.com
Having a sustainable garden can help save you money in the long run as it can help you to reduce costs for maintaining the garden and save on bills. Many homeowners can save money in their household by growing their own fruit and vegetables, collecting rainwater, and being smarter with their garden supplies.
Growing Your Own Produce
If you're thinking about how to create a sustainable garden on your property, growing your own produce will help you to cut down on grocery costs every month. Growing your own vegetables also eliminates the need for expensive organic produce, and you can ensure that your vegetables are pesticide-free.
Becoming More Mindful of Water Usage
Being more water efficient in your garden can help save money by reducing water bills and conserving water resources. Harvesting rainwater can help reduce costs as the water collected can be used for a variety of tasks, both in and out of your home. In the long run, utilizing rainwater collection can be a sustainable water supply for gardens as homeowners save water when watering their gardens, washing cars, and maintaining lawns.
Investing in Your Outdoor Lighting
As well as saving on food costs and water bills, homeowners can also save money on their electricity in the long run by switching to LED lighting for their outdoor lights. LED lighting can help save money as they use less energy than traditional lighting options, have a longer lifespan, and also reduce the need to frequent bulb replacements.
How to Give Your Garden a Makeover to Increase the Value of Your Home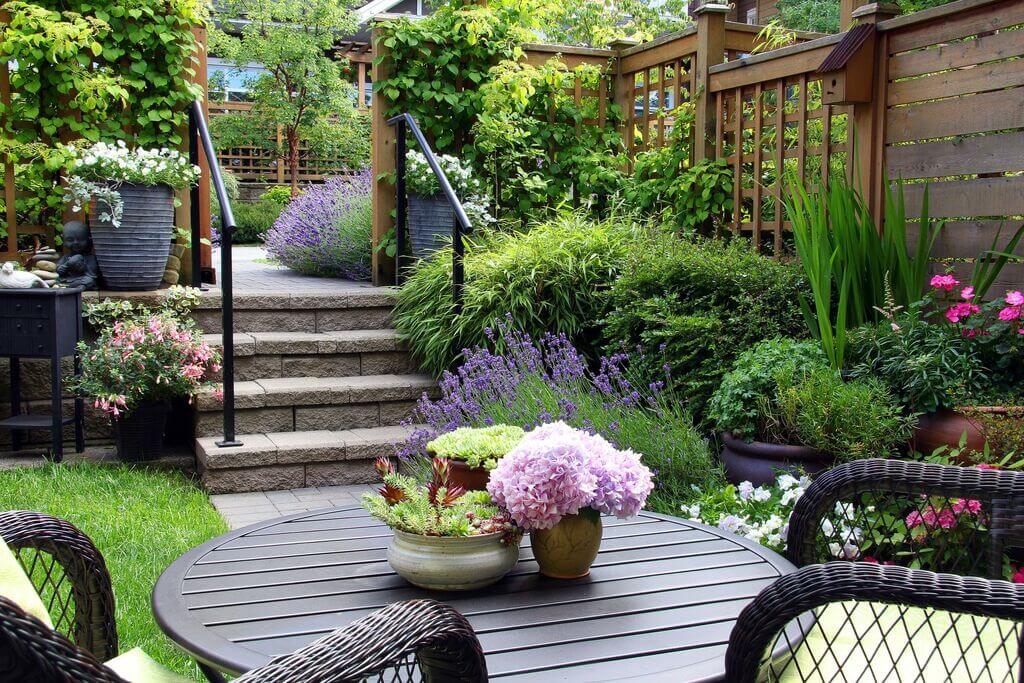 Source: hearstapps.com
Even if you're not thinking of selling your home anytime soon, it can be beneficial to think about ways you can increase your property's value, both inside and out. From erecting a garden room and upgrading your kitchen appliances to fixing your outdated fencing and converting your loft, there are many projects, big and small, that can help to increase the value of your home. With your garden makeover, creating an attractive outdoor space for potential buyers could help you get more money for your property in the future.  
Add a Garden Room to Your Property
To help increase the value of your home, adding a garden room is a good idea as it can help to create additional living space on your property. Garden rooms are a cost-effective way to add square footage to your property without the expense of a traditional home extension. A garden room can also be attractive to potential buyers who work from home and require additional office space.
Improve Your Fencing
Fixing your fencing can also help to improve the security and privacy of your property, which can in turn increase its value. Future buyers may be looking at fencing to see how secure the property is and how private the garden space is. Additionally, a well-maintained fence can enhance the overall appearance of your garden and increase its aesthetic appeal.
Also Read: 25+ Best Garden Edging Ideas & Design You Can Try in 2023
Focus on Dressing Up Your Front Garden
When considering how to give your garden a makeover, think about dressing up your front garden. Doing so can help to create a welcoming entrance to your home and can increase a property's curb appeal and value. Some great garden makeover ideas, which potential buyers will love, include planting colorful flowers, adding decorative lighting, and installing a pathway or driveway.