Change Your Office Interior with Tempered Glass Table for Office Management and Executives
If you are going to bring more productivity to your business, then you must change the office environment. For this purpose, the foremost idea is to change or replace your office furniture. So, using tempered glass furniture can increase the beauty as well as aesthetics of any interior of an office and develop a calm and professional atmosphere. It helps to motivate your employees to work with great interest. 
It can sometimes feel like an irresistible selection when confronted with elegant glass desks or office tables. However, until you know the benefits of a beautiful glass table are really for your office, you cannot make the right decision. 
The vital factor that you need to keep in mind is that there are different types of glass are using for furniture i.e. regular and tempered. The second one is the most durable. Regular glass is quite fragile and it is not good for heavy use.
Why Updating Office Tables with Tempered Glass?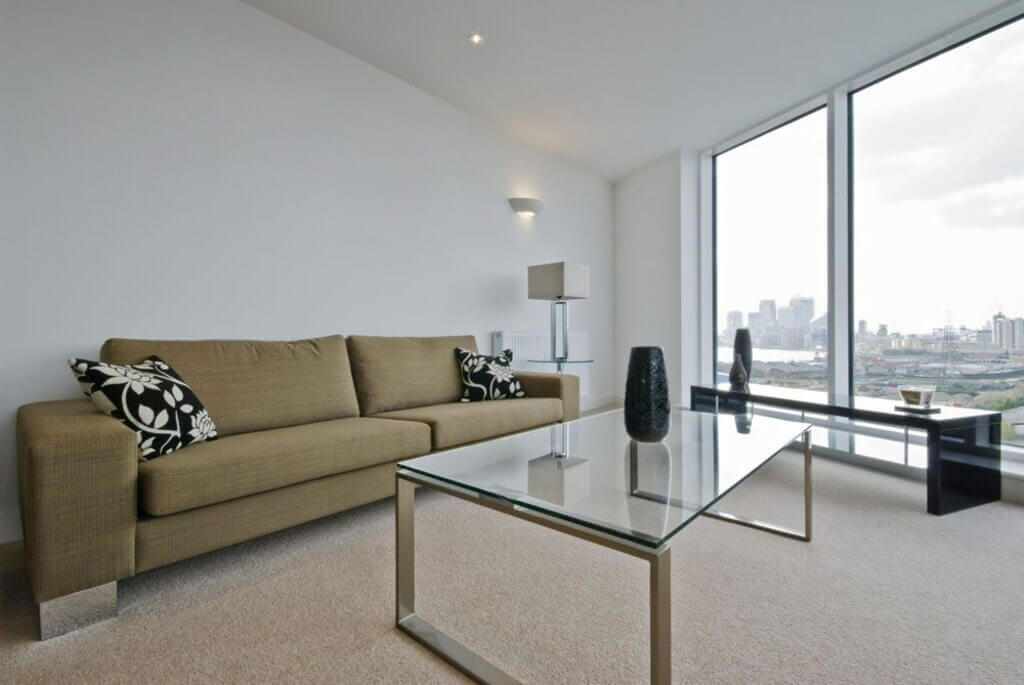 Source: pinterest.com
It is used in a wide variety of both office and home environments. Due to power and strength, the glass is based on unique and creative applications. It adds a stylish and innovative effect to the office environment.
Tempered glass office tables can increase the aesthetics of your office as well as protect against the hits with heavy components. This not only increases the beauty of the office's interior but provides a professional impression of the corporation. 
One of the most valued and evident advantages of this furniture is that it is safe.
Solidity of Material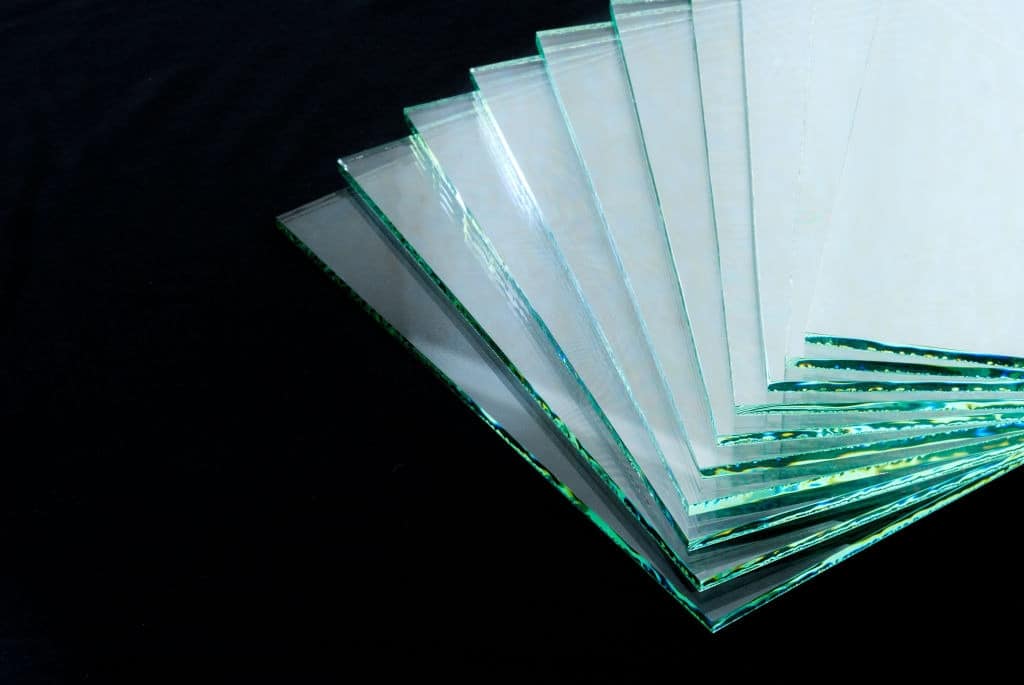 Source: fabglassandmirror.com
This material is solid and stronger because it resists breakage. In case, if it breaks, it breaks in pebbles rather than sharp-edged pieces. These sharp pieces are the prime cause of severe injury and deep cuts. In this way, you can keep your surroundings protect from harm.
You will love the design versatility as well as broad pattern ranges. It complements your taste and unique style. You can choose any pattern as per your office layout and budget. Some patterns are engraved, clear-colored, frosted, and patterned. All these ensure the strength and creative designs within the corporation. 
You can avail yourself of high-quality, trendy, and alluring office tempered glass furniture and other glass items at affordable prices. It is a good idea to order custom tempered glass furniture as per the area. You can check online to know the modern trends and furniture designs. Yes, this is the right source that is suitable for you because you can benefit from it.
Use Clear Tempered Bent Glass Table for Management and Employees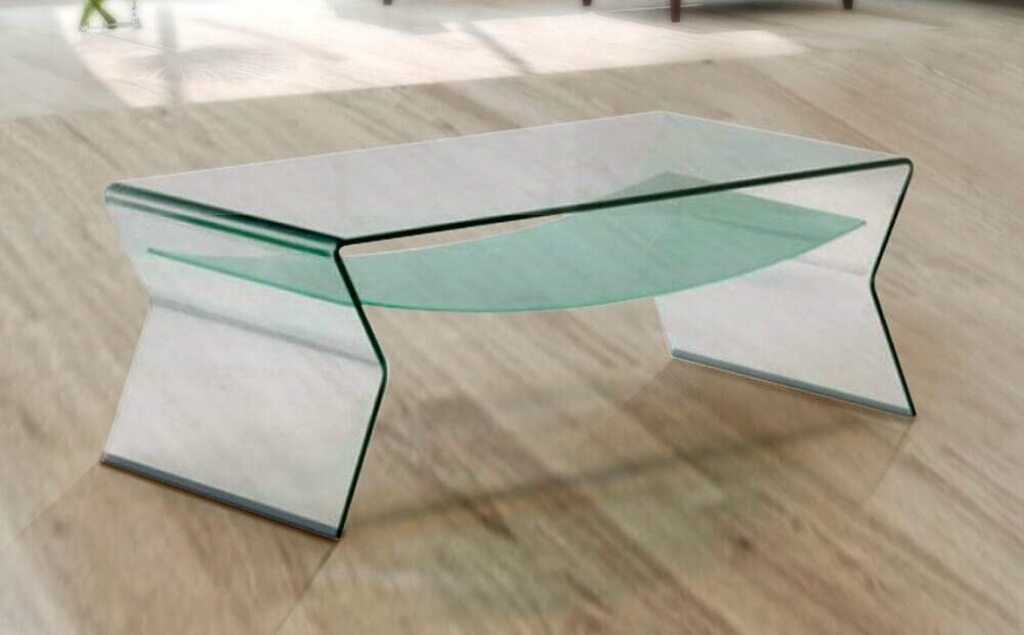 Source: amazon.com
The use of the bent glass table is a good idea if you want to increase the beauty of your office interior. Bent tables are designed with heavy-duty glass. It means this glass can bear the hard use and some carelessness. 
These are crafting with material that is not breakable. This is the reason; the chances of its damage are rare. This glass material is famous for offering a variety of settings, crystal clear clarity, and outstanding results. With so many benefits, it is the ideal selection for your business management to use this type of VIP furniture. It increases the aesthetics of their office or room and the visitors will impress with your office décor.
Use Tempered Glass Tabletop for Executive's Office Desk
There are VIP designs in this type of glass furniture. So, you can use a glass top for your executive staff. This factor will improve office decoration. Moreover, you will be needing another important factor, which is stability. For the tables, it is quite necessary to achieve a 5-point base, as such items offer more solid stability.  
For Your Employees and Professional Guests, Consider a Top          Quality Glass Table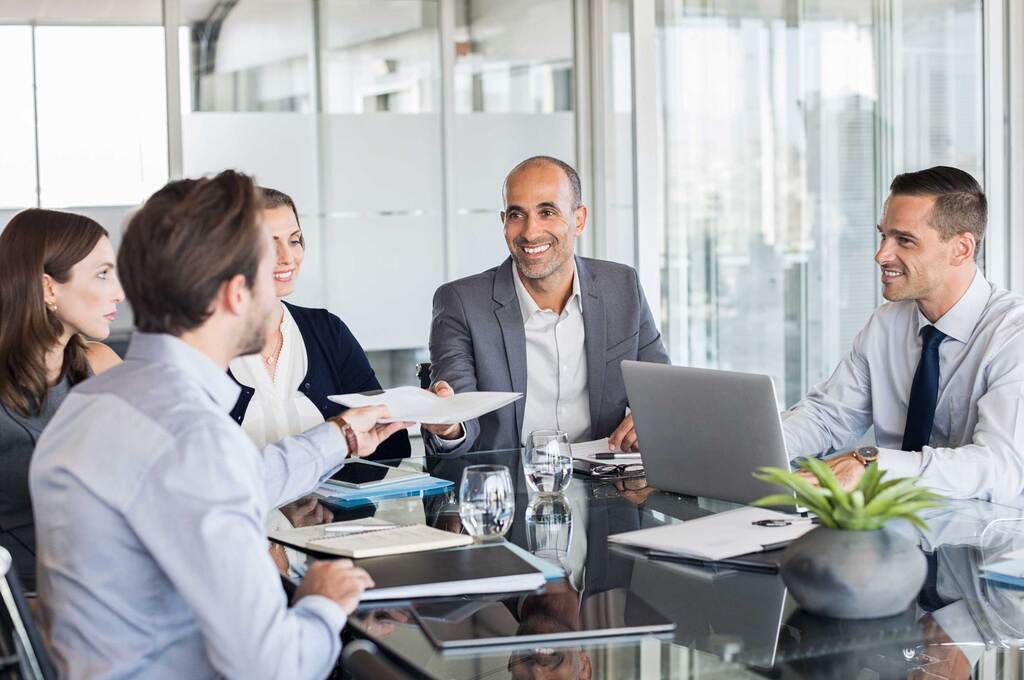 Source: rmmsolutions.com
Below are several factors that you can see and find value in high-quality furniture. 
Invest in good-quality equipment to make your workers feel special and valuable. 

Safety, quality, and reasonable prices are the prime features of these tabletops. 

Well-ordered and sleek and stylish items increase the glamour of your office.

This office furniture is highly innovative to provide you all these qualities. It is durable and is designed to use for a long time.
Also Read: 4 Open Office Design to Take Inspiration From! (Pro and Cons included)
Colored Glass Option May Synchronize with Office Interior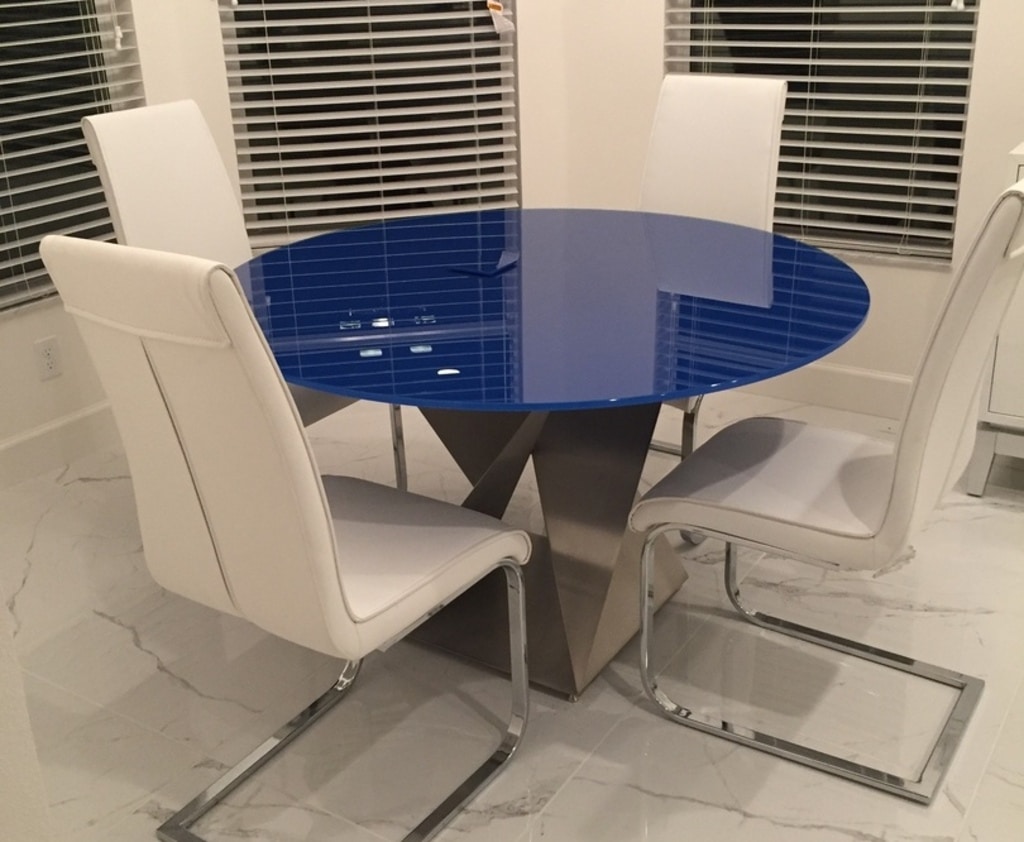 Source: samiprest.ro
Choose this furniture in any of your favorite colors because there are diverse colors available in this furniture such as grey, blue, green, tinted, and many more. The glass tables are known to be the modern cubicles that ensure a private working environment for the individual while giving the necessary storage space and the ease of being around the rest of the coworkers for team input tasks.
The seating area must be alluring because the public place with the aesthetic appeal can impress your customers. Make sure you are placing colored glass tables, side tables, and small central tables in the seating area. There should be enough seating space for the visitors as well as the office workers during their breaks etc. that they can sit easily.
Colored Tempered Glass Desk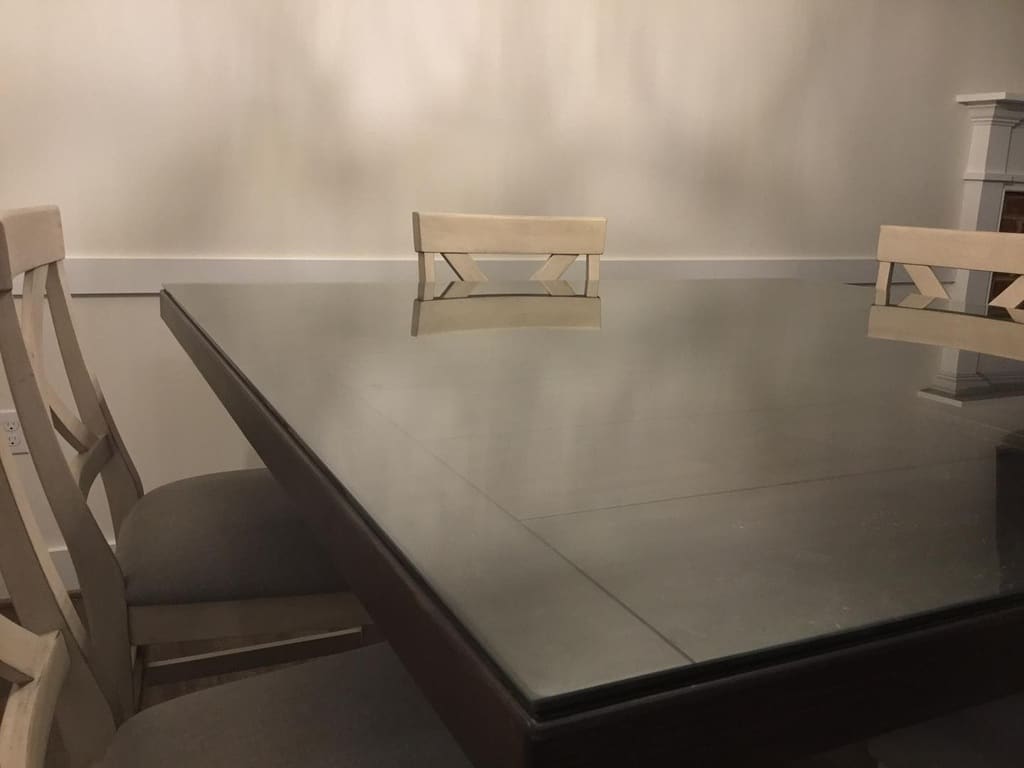 Source: googleusercontent.com
It is the kind of fixture that needs to be well designed. Not only to have an impact looking but it should have enough secure storage options and practical use to the space available in the design being follow to provide the comfort of good working space.
Which Tables Are Required for Offices?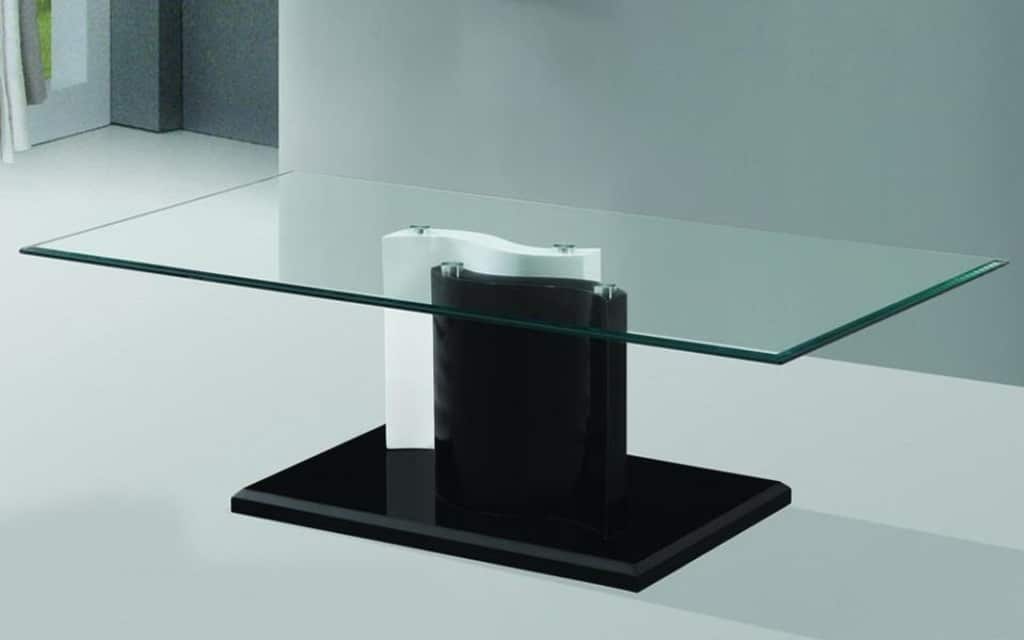 Source: googleusercontent.com
There are several kinds of tables require in an office. According to the nature of the objective, colored glass tables will suppose to serve. Meeting or conference tables should have enough seating capacity area while the tabletop should efficiently design that provides a base for sharing and discussion of ideas during the meetings.
Conclusion
If you are going to buy high-quality furniture for your office, then it is important to keep this factor in mind that your modern office furniture increases the beauty of your office. Tempered glass furniture gives an elegant impression on visitors, clients, and employees.
On the other hand, your workers will feel fresh if they are working in a good environment. It increases the productivity of your business and workers during office working hours. This modern and trendy office furniture is great for your business production.