8 Wainscoting Ideas to Give Your Home an Elegant Look
Wainscoting is a kind of wall covering and is nowadays majorly used for decorative purposes. It helps enhance an interior space with architectural details. Originally, wainscoting ideas were used for two primary functions, firstly to prevent moisture and second was to insulate the coldness of stone walls present in ancient buildings. However, over the years, the functions and the usage of materials have been upgraded a lot. 
Even now, wainscoting has two logistical purposes: the use of panels helps to hide wall imperfections, although both can be repaired or replaced. They help to conceal wires, cables, deformities as well as prevent moisture and insulate the walls on the inner sides. And the plus point is it is a wonderful solution to brighten up any room. Along with the interior, there are exterior wainscoting ideas too.
For some, wainscoting is classy, but many believe they do not always pair well with a clean, minimalist, and modern look. However, the following is a list of 8 amazing wainscoting design ideas. It will show you that wainscoting could be very fashionable and modern-looking as well.
8 Unique Wainscoting Ideas
1. Bathroom Modern Wainscoting Ideas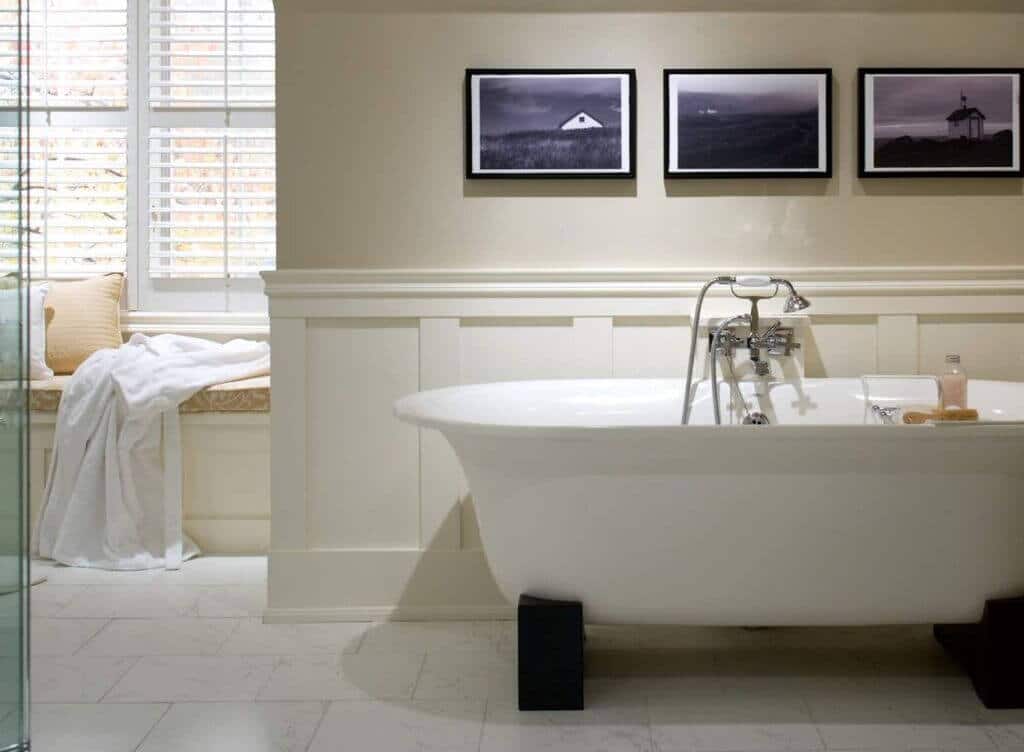 Source: homedit.com
Nowadays, wainscoting is very popular in bathrooms. It is an easy and cost-effective way to elevate your bathroom. While going for wainscoting in bathrooms, make sure you choose panels that are suitable for a damp environment. Otherwise, there are chances of warping and everything would go in vain.
There are some safer options like oak paneling. It is rust-resistant and does not get affected by bacteria, and hence will last for a longer period. However, it is not a cheaper way, thus if you are having a tight budget, you can instead go for normal wood panels and make sure they are painted and sealed for a longer lifespan.
Some other choices are beadboard. It is a simple, easy, and most affordable solution to be used in the bathroom and gives a peaceful look. It is also helpful in protecting the walls of the bath area thus giving it a more sophisticated look.
2. Wainscoting Ideas for Dining Room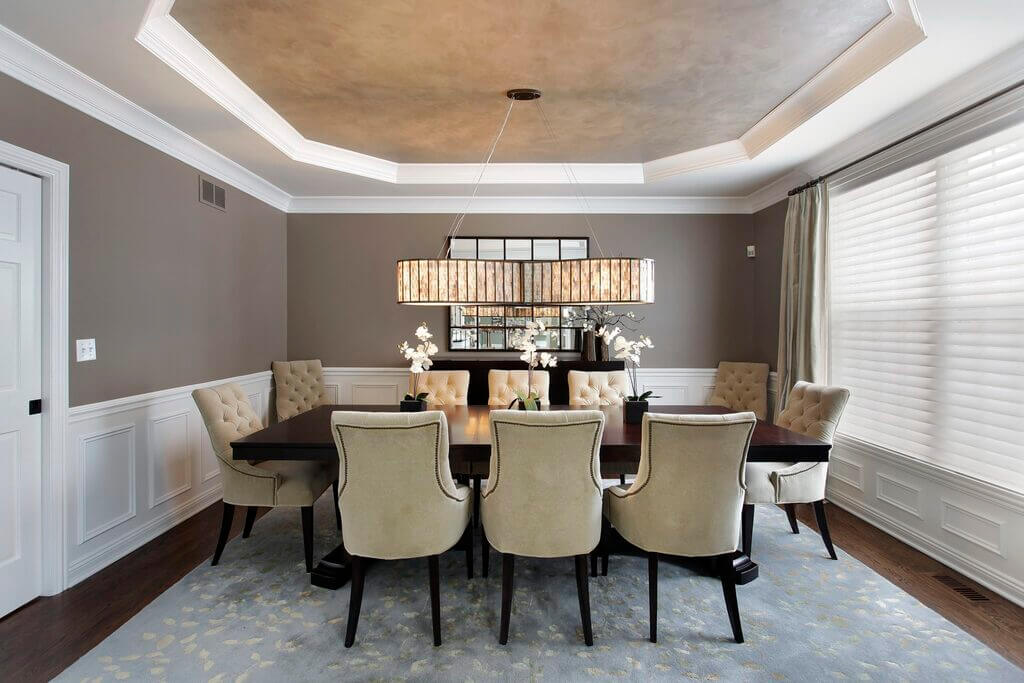 Source: cloudfront.net
The dining area should have a modern yet cosy and comfy vibe. If you are one of those who prefer to have their meals in a more formal setting or you like to host dinner parties for both business and pleasure on a regular basis , you may opt to get some type of paneling done for your dining space. Paneling can help tighten up the space in the dining room to make it feel even more cosier. You can either go with a flat panel or raised wainscoting ideas reaching up to the wall's middle height or even above eye level. It would help attain a much elegant and cultured vibe.
The dining room wainscotting ideas can also include a fireplace. You can even go for the geometric shapes over the ceiling such that they go well with the window pattern and the wainscoting panels. For a more cohesive look, you can even match the colour of the ceiling and chairs. You can also prefer to match the height of the wainscoting to the height of windows in this room, thus drawing your guests' attention towards the paintings hanging high against the wall.
3. Kitchen Wainscoting Ideas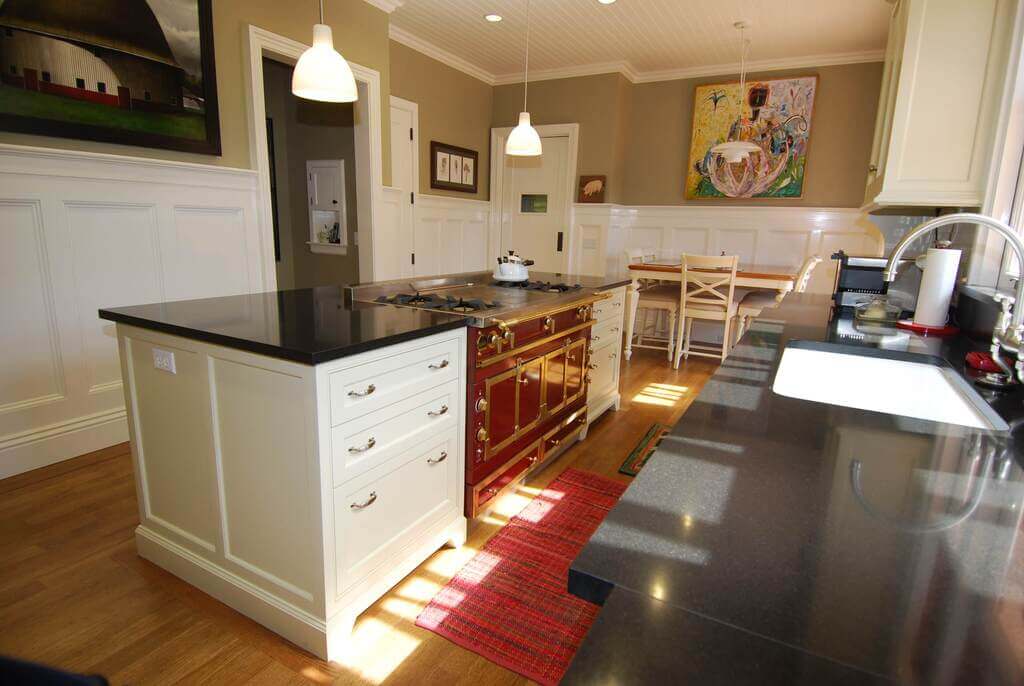 Source: metrie.com
Although wainscoting is not much used in kitchens for plenty of reasons, there are still some cool and simple examples. For example, the kitchen islands can be decorated with paneling giving them a stunning look. Thus you can easily add character to your plain kitchen area by simply using wainscoting design ideas for your kitchen island. Your kitchen will instantly transform into a space that is warm and inviting and at the same time elegant and beautiful.
Even the walls and cabinet doors can be converted using recessed or raised panels. Moreover, using PVC can give you a secure feeling that there would not be any rotting and it may last for a longer period.
If you opt for taller wainscoting wall ideas, it will help give a sense of elegance to all the elements in the room: from the dining chairs to the kitchen sink placed at one corner of the island. Moreover, the kitchen walls would not stay snow white if the paneling of the same color didn't protect them.
Also, there might be cases where you prefer to highlight your floors if you are having a plush wooden floor to flaunt. In such cases, where the accent of your kitchen is the floor, you can use wainscoting as an element that does not stand out. The wainscoting here should be such that it helps to blend the walls and the furniture so that the floor would be the center of attraction.
4. Modern Wainscoting Ideas for Living Room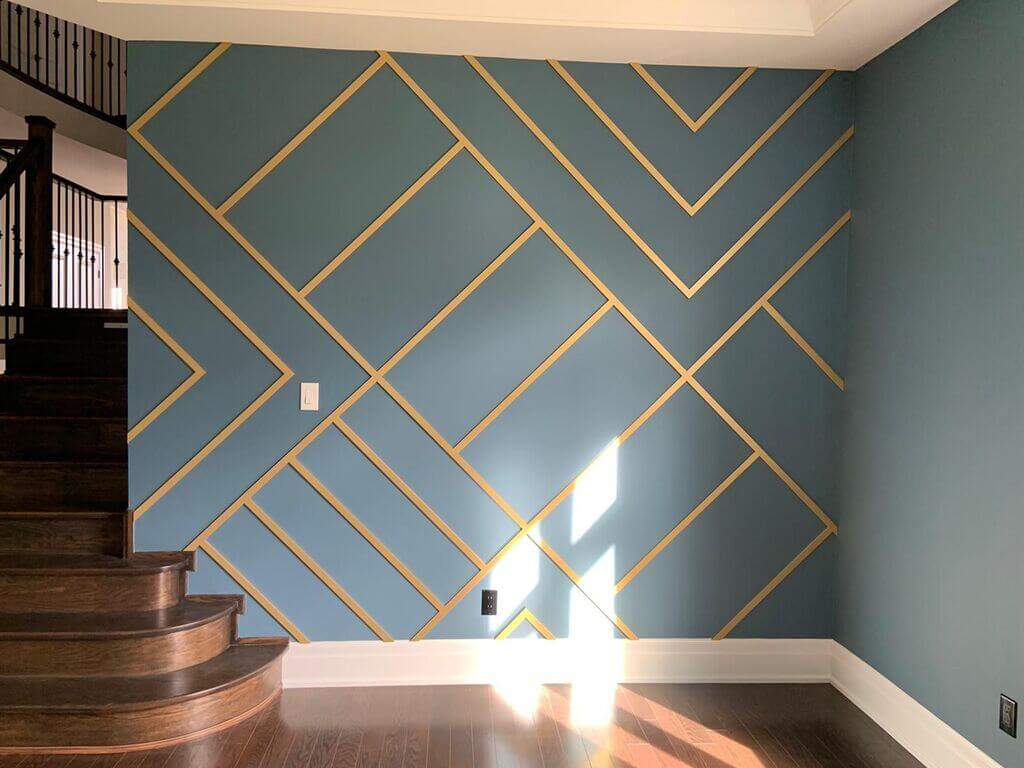 Source: pinimg.com
A high paneling in any room offers a feeling that the roof is higher up and thus evokes a spacious vibe. However, some interior designers consider that the height of wainscoting should be directly linked to the height of the windowsill. 
You can go with a white wainscot if you prefer to attain a calming vibe in your living room. Some wainscot ideas simply add to the beauty of the colour palette of the rooms. Moreover, you can have a couple of curtains matching the paneling and walls, giving an overall complete look to your living rooms.
There are also curved wainscoting ideas, but they are preferred less often due to the higher level of difficulty in its installation.
5. Modern Wainscoting Ideas: Go Bold with Colour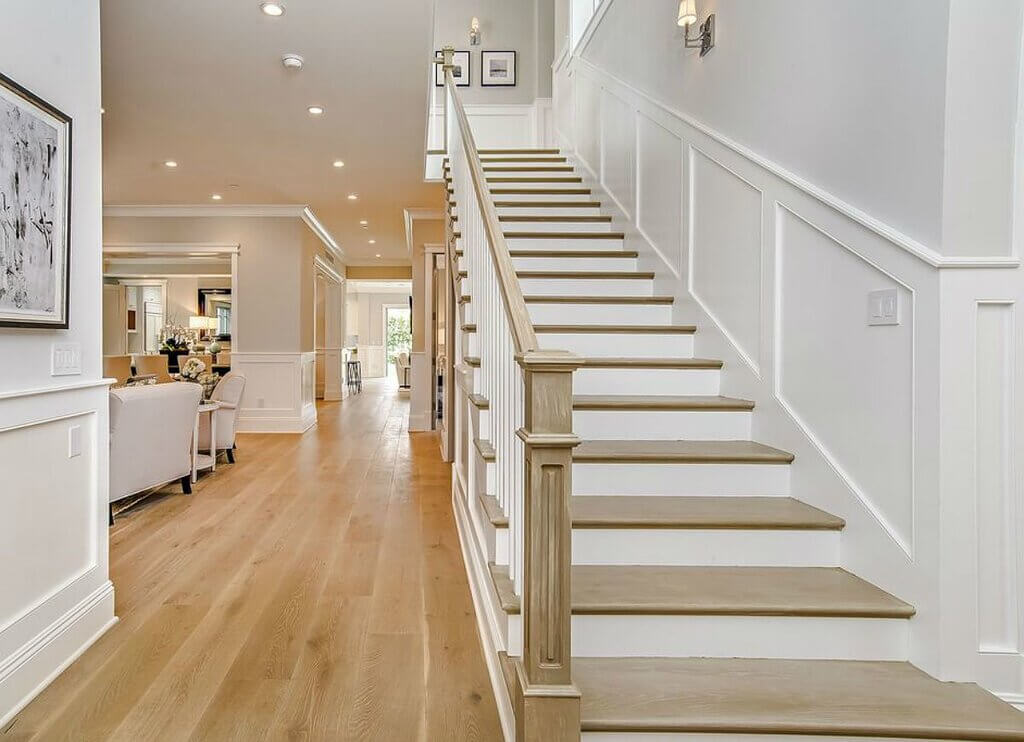 Source: bobvila.com
If you want something that stands out, you should definitely go for bold colours. It will help you achieve a modern vibe to your space. Your space will turn into an eye-catching and playful place. You can opt for various eye-popping wainscoting colours ranging from magenta to electric blue. The paneling in such a bold colour will bring an energetic and inviting vibe to any space.
You can use different colours for the panels and trims so that you can highlight the walls. Or else you can also go with stripped wainscoting ideas with contrasting hues or colours on the inlaid rectangles set against the white walls. You can also leave the outer rectangles white and use color on the inner ones. Moreover, patterned wallpaper above the wainscoting will add a touch of personality and uniqueness to the room.
6. Wainscoting Paint Ideas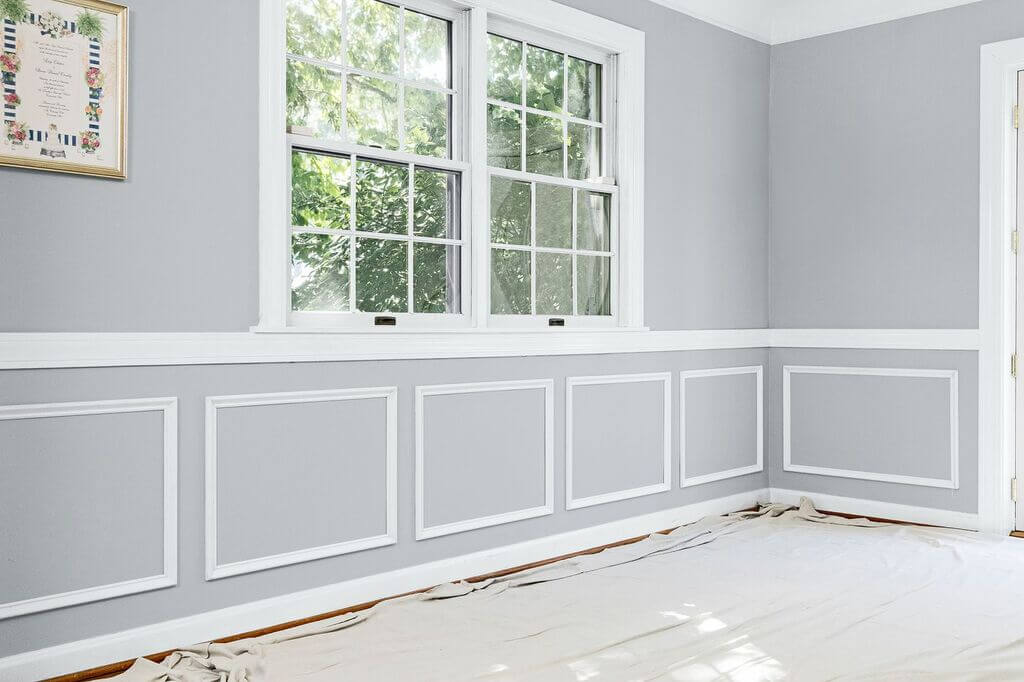 Source: vox-cdn.com
If you do not have a budget for wainscoting but you want to have that look and for your room or your home, you can opt for painting. But make sure you do not use a subtle colour palette for both the bottom and top portions of the wall. As you need to highlight the bottom part, use a different and bold colour that does not match the top part at all. This is a budget-friendly method to carry out the wainscoting feel.
The most trendy paint colour for wainscoting or paneling is majorly white or some of its variants and tones such as cream white, muted white, snow white, etc. This crisp white colour and usage of natural light offer to create a contrast between wainscoting white colour and wall colour.
Even a light blue, light gray, or beige could work well if you can blend them with the overall interior design elements such as the ceilings, wall colours, and furniture. Moreover, if the area is massive and well lit naturally or artificially, you can even go for darker shades such as black, navy blue, dark gray, or brown.
Choosing the perfect paint colours for any wainscoted walls is very crucial, so it's a great idea to plan the colour scheme as early as possible so that you can save time and money if anything goes wrong later in the project.
7. DIY Wainscoting Ideas: Board and Batten Wainscoting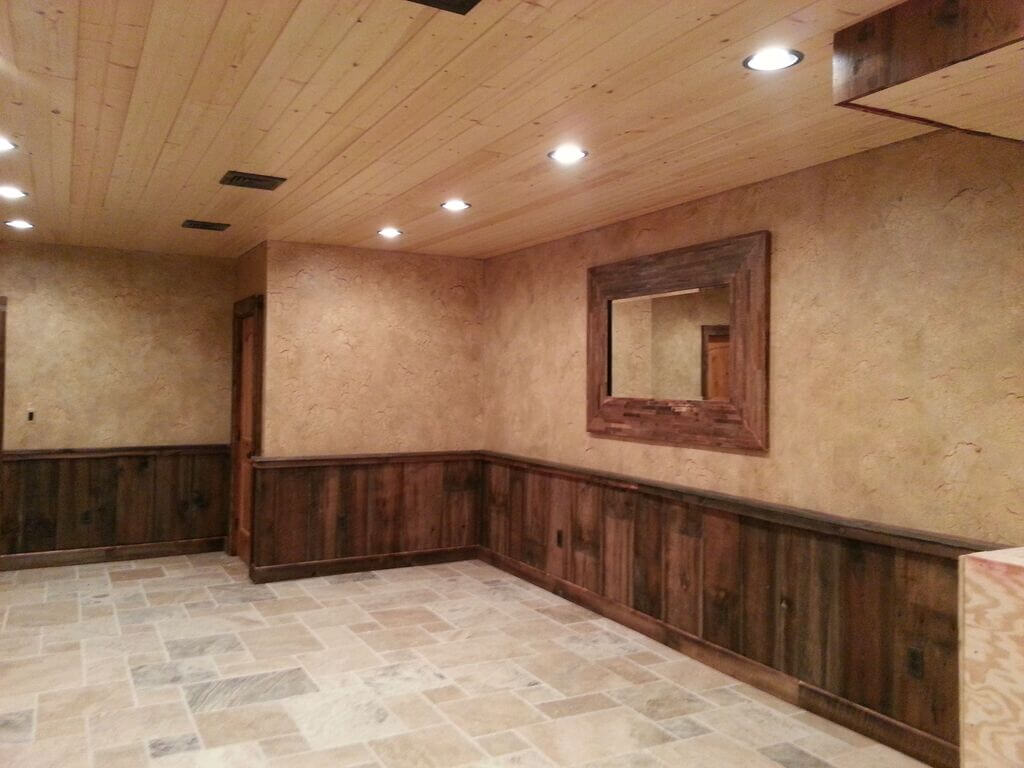 Source: pinimg.com
There are various types of wainscoting available in the markets. However, the board and batten are one of the simplest wainscoting ideas. It showcases clean and crisp lines, and has a slightly old-fashioned look, taking you back to a type of farmhouse or shaker aesthetic. Over time, it has been an on and off trend of interior decor fashion. However, its classic look makes everyone fall in love with it.
Also Read: 10 Big Wall Decoration Ideas: Make Your Wall from Boring to Brilliant
8. Rustic Wainscoting Ideas: Rustic Green Beadboard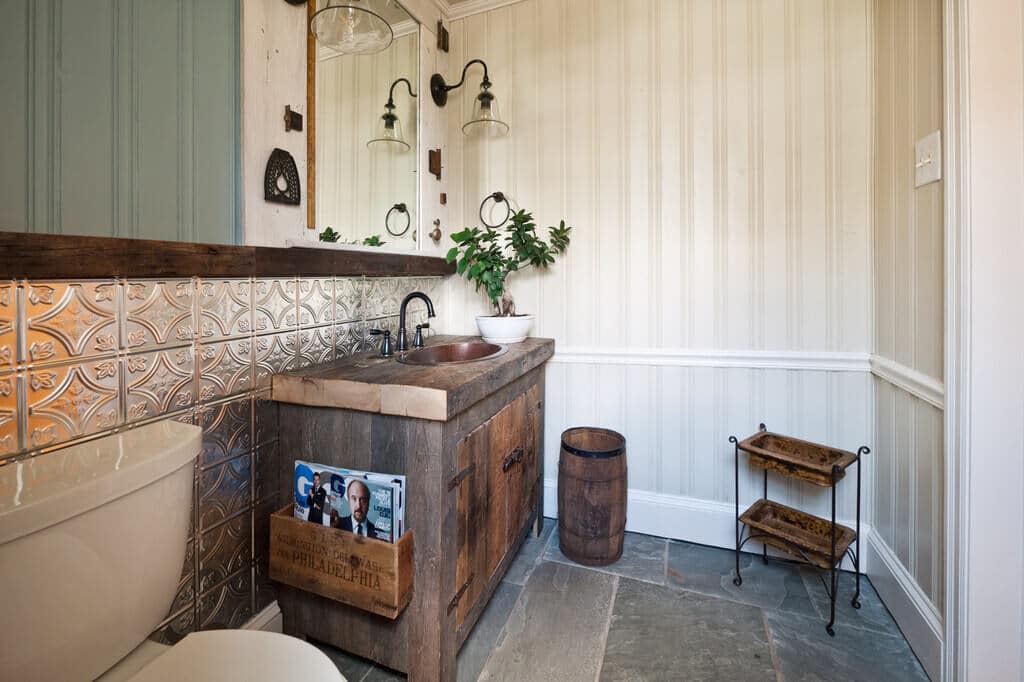 Source: hzcdn.com
A rustic look would be just simply perfect for a bathroom. You can opt for a rustic green beadboard for wainscoting in your bathroom. It will bring a vibe of freshness and comfort to your space, perfect for a day's energetic start and a relaxing end.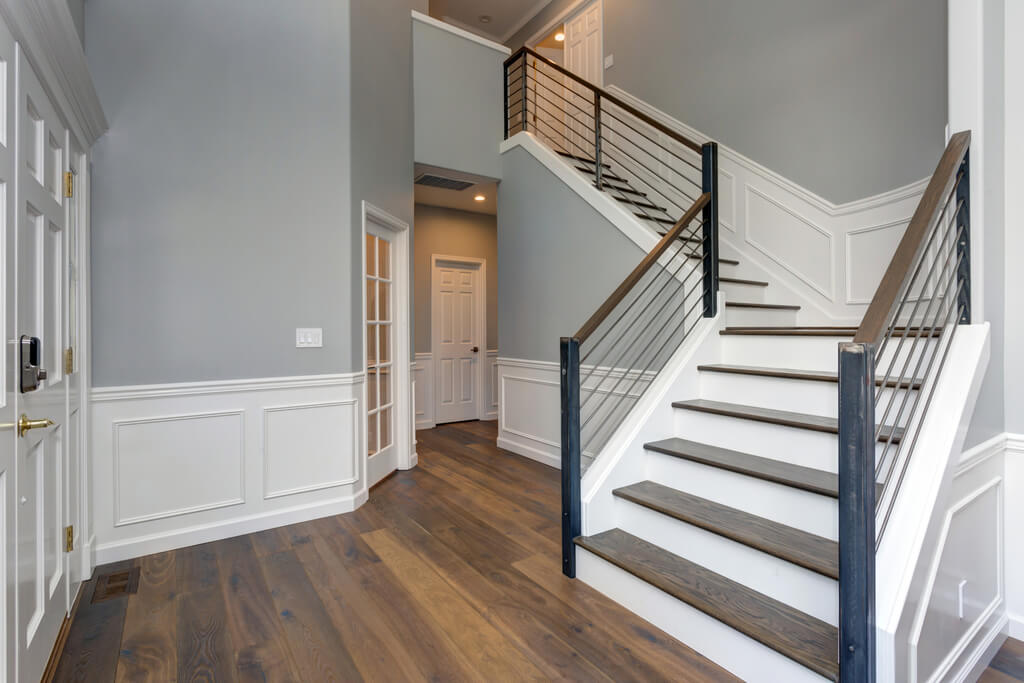 Source: howtobuildit.org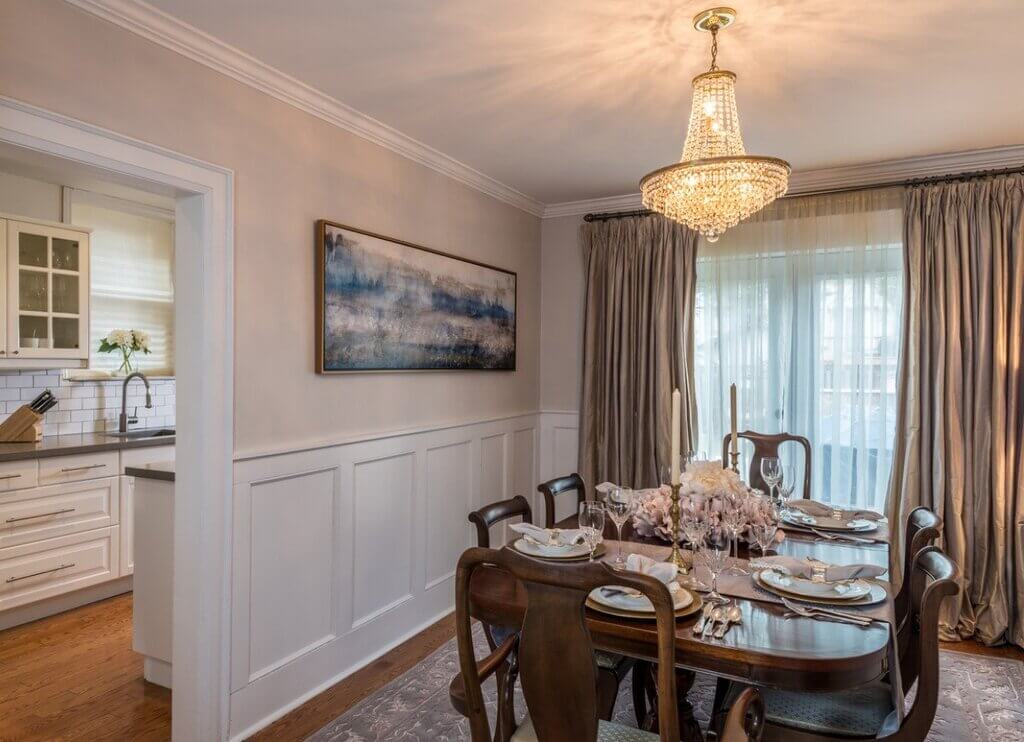 Source: bobvila.com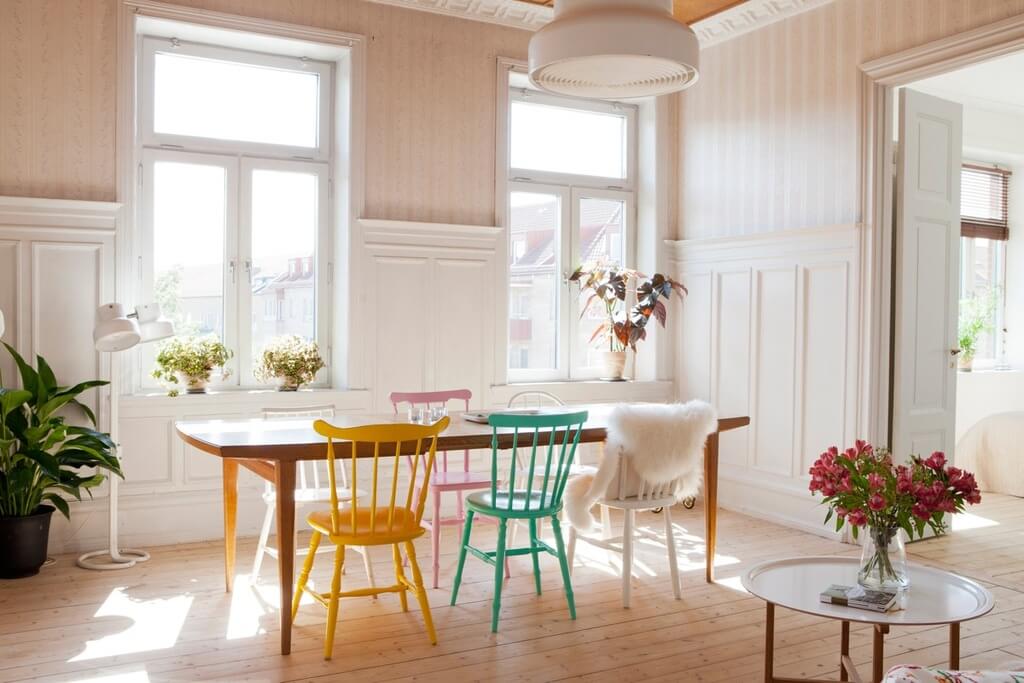 Source: home-designing.com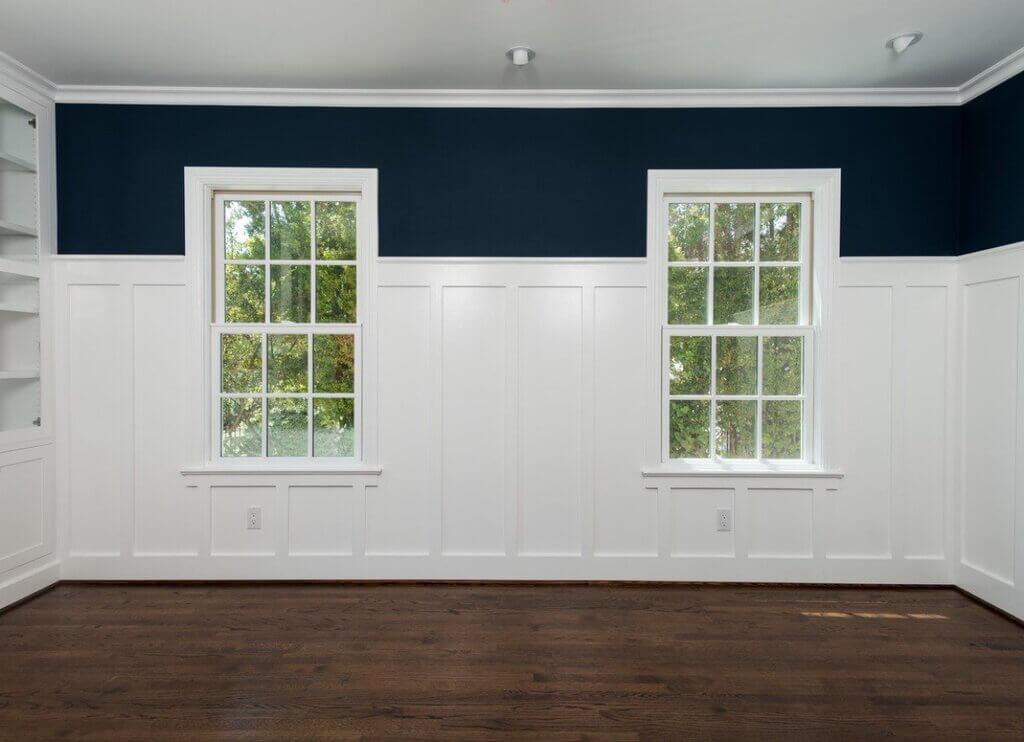 Source: bobvila.com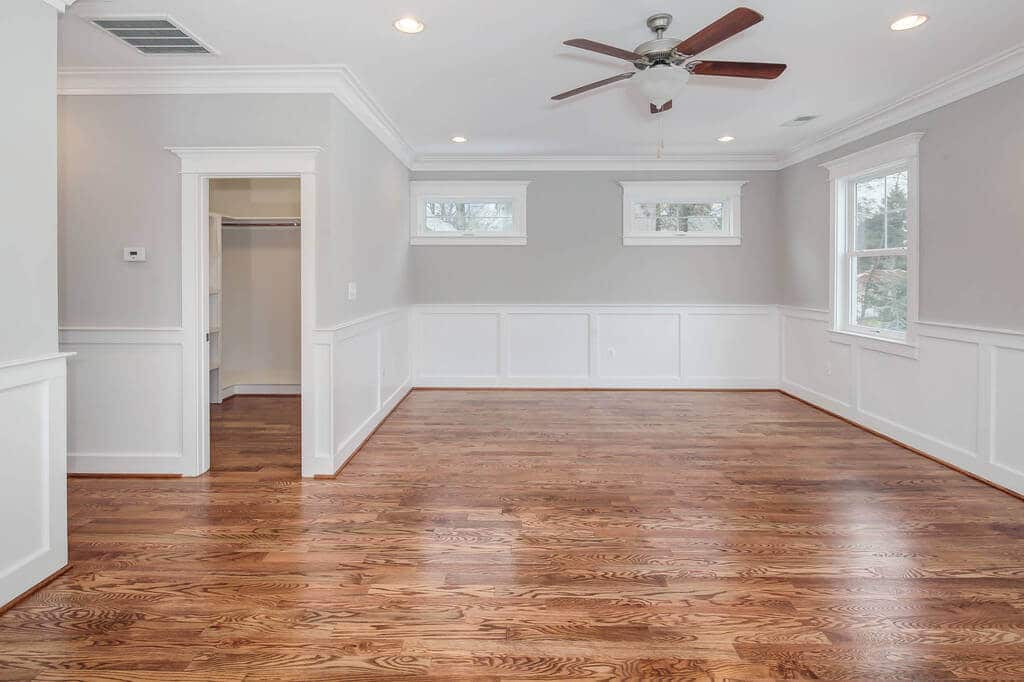 Source: hzcdn.com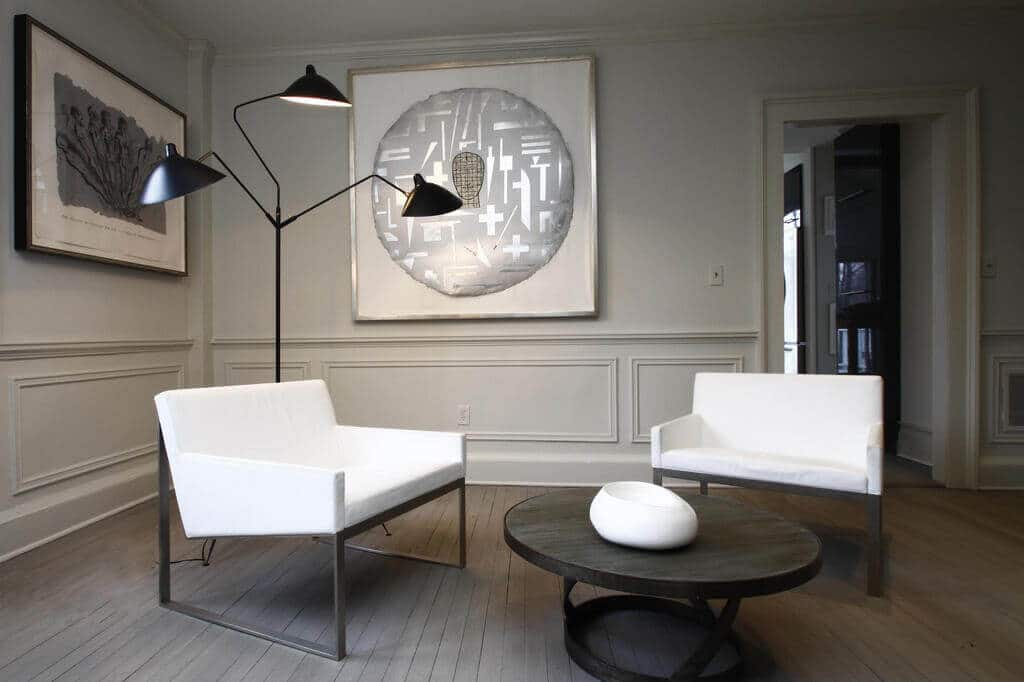 Source: cloudfront.net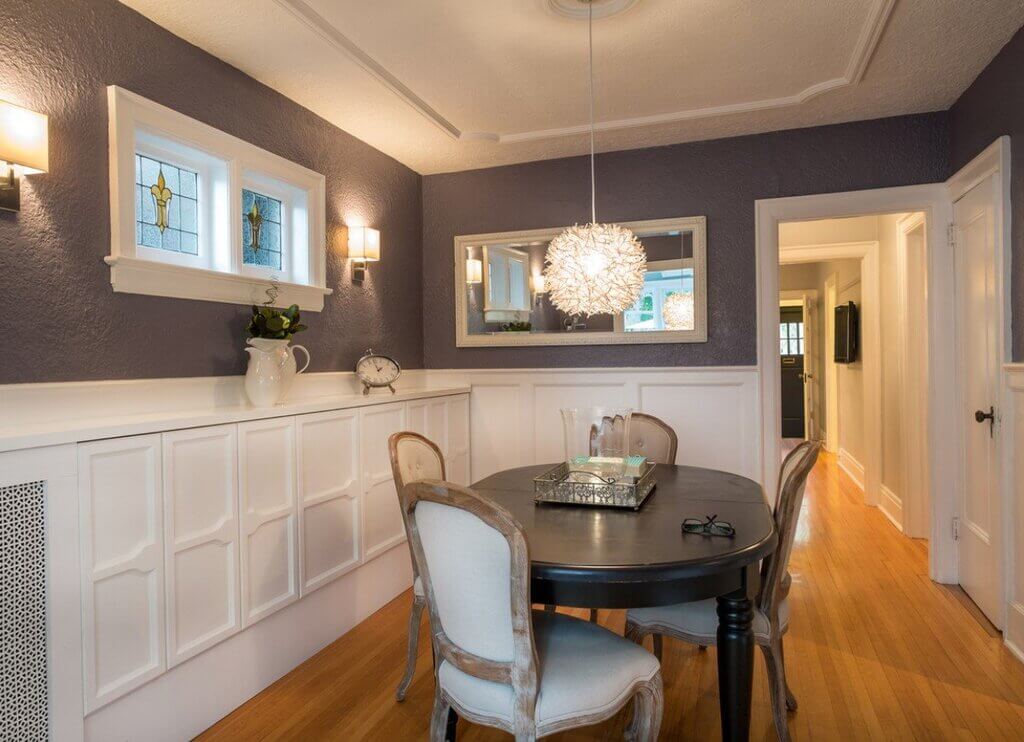 Source: bobvila.com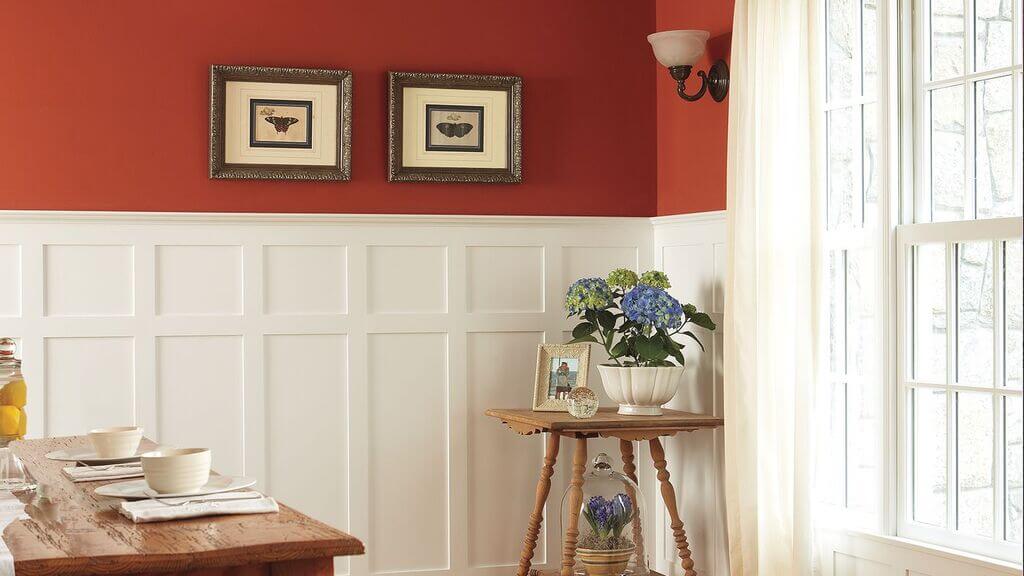 Source: vox-cdn.com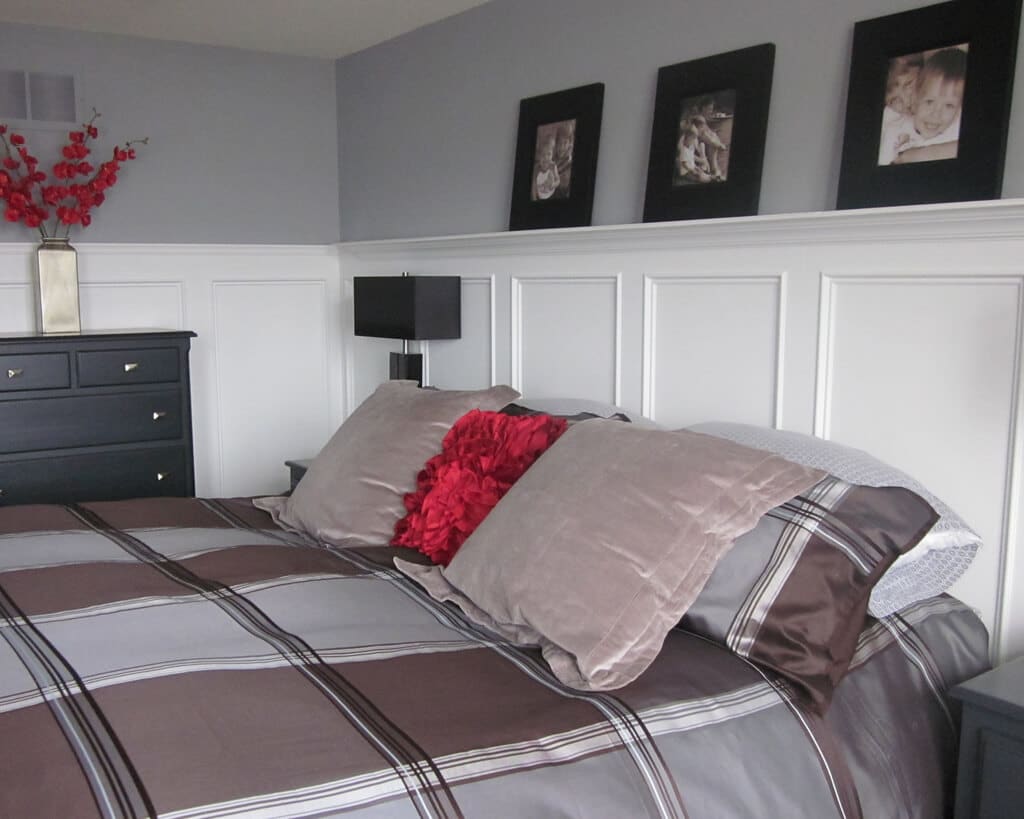 Source: wordpress.com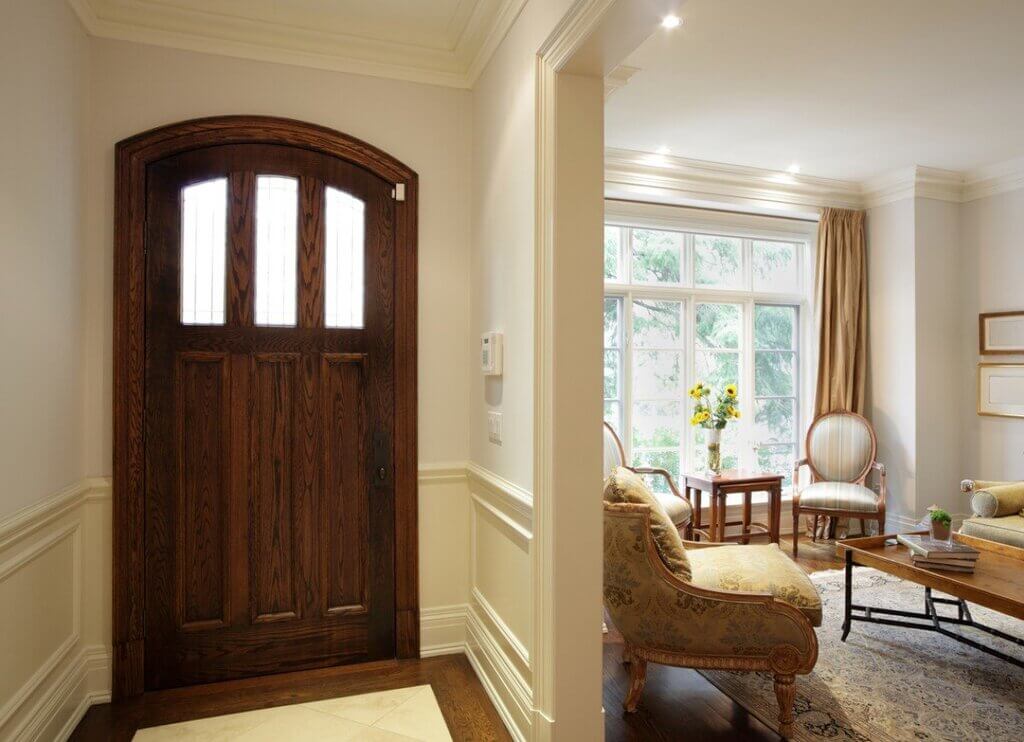 Source: bobvila.com
Which are Your Favourite Wainscoting Ideas?
Although wainscoting is not a must to make a space livable, you can simply use it as a means to add character or a sense of tradition and style to your otherwise mundane walls.
Hopefully, the article gave you a few helpful insights and amazing 8 wainscoting ideas to help revamp your spaces. There are various ideas varying as per spaces and budget. Thus while choosing one, be thoughtful and wise and choose accordingly.
To know more about Home improvement ideas, Cleaning and decoration tips visit ArchitecturesIdeas.
For daily updates, follow us on our Instagram page @architectures_idea.