Beginner's Guide to Start Making Stunning Architectural Models
An architectural model is used to illustrate a building's master plan, and throughout the past few decades, 3D handmade modeling has increased in popularity. Architectural 3D models are a visual representation of your imagination for a building, urban design, or interior design. For a beginner, transforming the image into a model can be challenging. Therefore, to help you achieve your best architectural models, we are providing some tips to get started.
We will discuss everything in this article from the basic tools you require to modern tricks to achieve the best visuals.  
What Is Your Architectural Project About?
To make a successful architectural model, the first step is to decide what your project will be about. In the case of 3D architectural models, you need to be selective and particular about what you want to show. There won't be enough time or money to incorporate every small detail in a handmade model.
Therefore, your model should have just enough elements to communicate. It is a part of preparation where you will make some vital decisions about your project, which will help you cut costs on unnecessary materials and save time.  
Material Selection for Your Architectural Model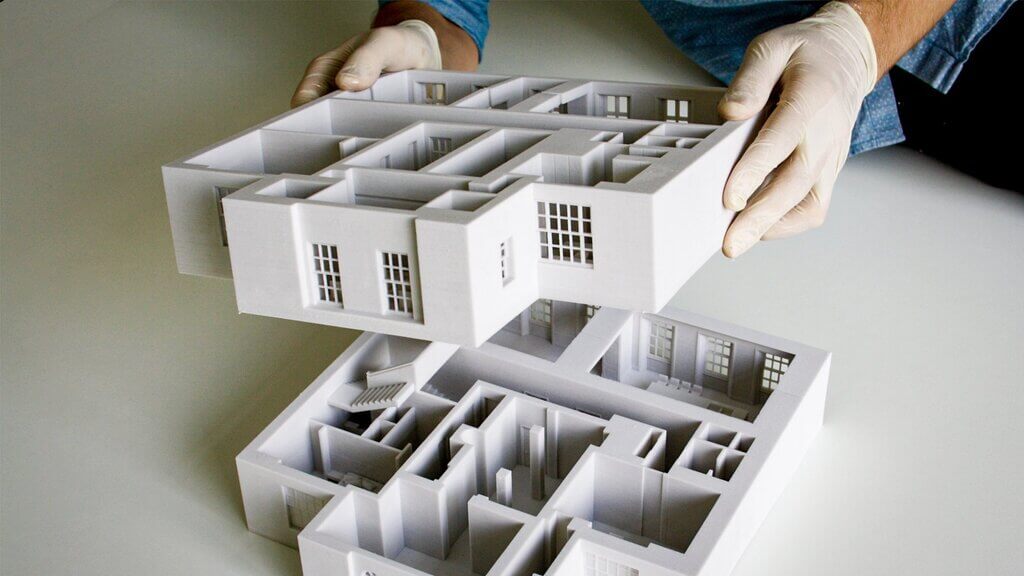 Source: all3dp.com
After deciding on your project type, it is now time to choose materials to represent your model. Even though your handmade architectural model won't exactly replicate a full-scale building, it needs to express your imagination. In that case, you should choose materials that are easy to work with, will effectively narrate your project, and won't make you overwork.
Let's discuss some materials and their uses below:  
Cardboard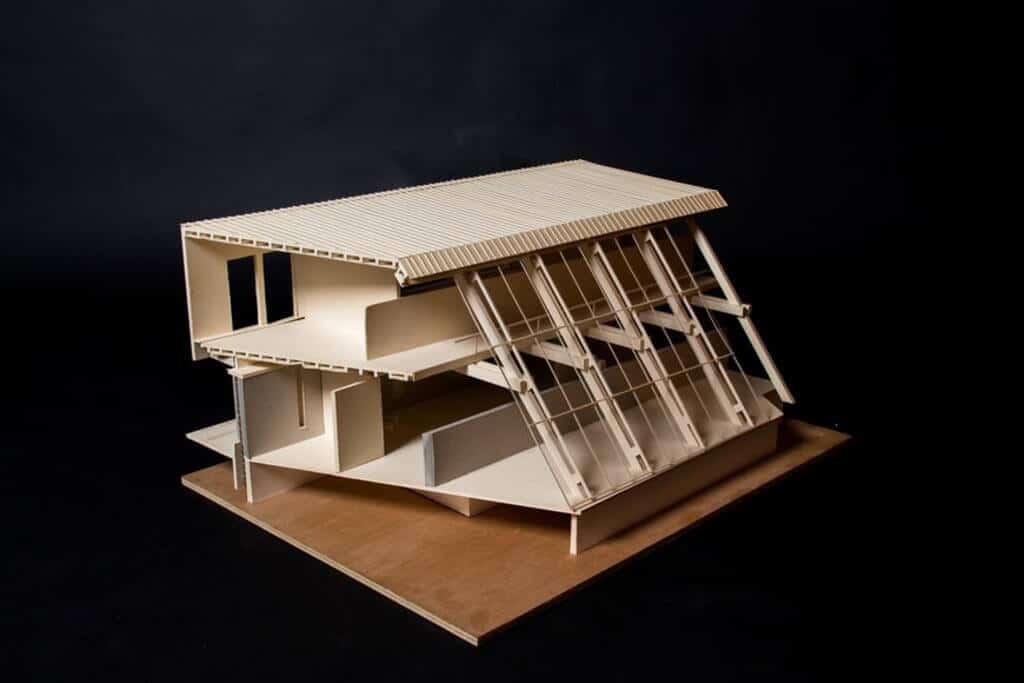 Source: unsplash.com
Cardboard is a very common and versatile material used in architectural model making. It has different densities, colors, and finishes and is the cheapest material to start with. Both conceptual and working models can be done with cardboard. It can also be used as support for other materials. 
Balsa Wood
Balsa is the most common type of wood used for architectural model making because it is smooth and easy to cut. It is preferred for very accurate model making because of its availability in different weights and attractive finishes. 
Basswood
Basswood is a hard type of wood and also has good finishes for architectural model making.
Metal 
Metal such as aluminum, brass, copper, or steel can be used to show strong building finishes. 
Foamboard
Foam boards are very lightweight and come in several thicknesses and weights for different model structures. They are effortless to cut in shape and are pretty sturdy to hold their structure. Although white foam boards are used to make white context architectural models, they come in other colors. 
Transparent Materials
Transparent materials like glass and plastic can be used to form structures like windows and see-through houses. You can use acrylic and perspex to make transparent materials. 
Landscape Elements 
An architectural model without a landscape is boring. Landscape materials like miniature trees, animals, sand, and cars elevate the model to a high standard. Moreover, it also helps to make the model look more realistic in context. 
Scaling the Model
Scaling means choosing the size of your model's canvas, which is done in ratio. It means the scale of your model will only depend on the type of project you are doing. It will determine the amount of detail and space that can be seen and the time proportion you will spend on your model. 
For example, if you are modeling the interior of a room only, then your scale ratio should be around 1:10 because you want to focus more on the interior. On the other hand, if you project an entire urban plan, the scale ratio can be up to 1:12500. Scale can be a game-changer for your model if you use the right proportion. Now, this does not mean that a smaller scale is always faster.    
Cutting Tools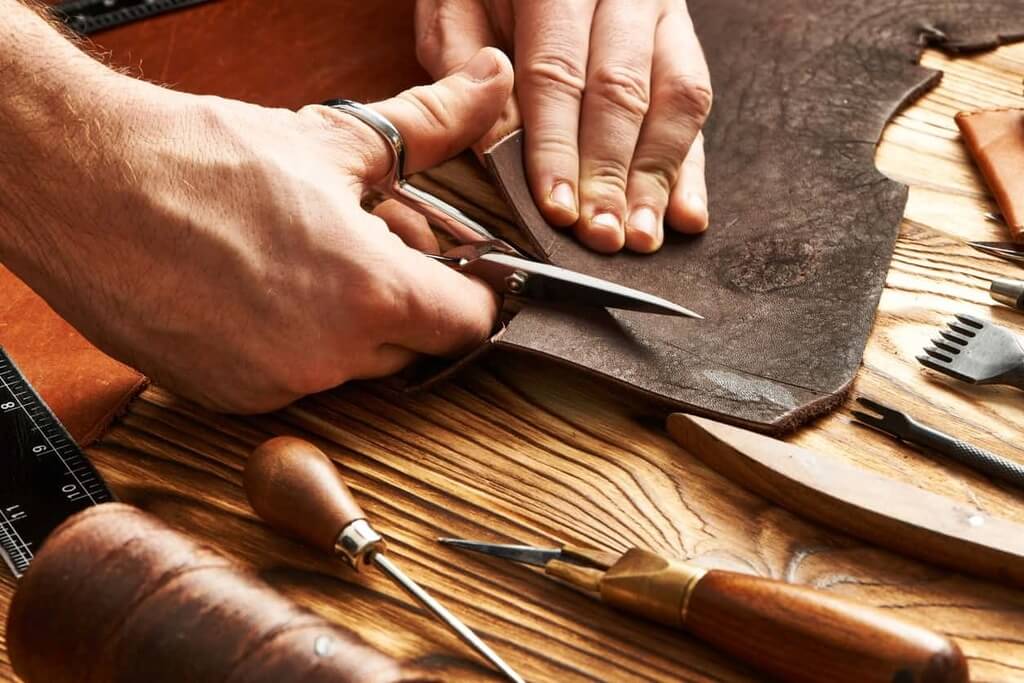 Source: homestratosphere.com
Using high-quality cutting tools while modeling a project enables precise and accurate cuts. Although the neatness of cuts is something that can be overlooked, its absence is always noticed. Having a knife only is not enough because different materials have different densities for which they require separate cutting tools. However, whichever cutting tool you choose, make sure the blade is razor-sharp, or else it is going to be more dangerous and time-consuming to use than you might realize. 
The tools you can use are:
A high-quality utility knife, X-acto knife, or Olfa knife with a few exchangeable blades

A scalpel

A pair of sharp scissors
Also, have a cutting mat to save your desk from scratches and a cutting ruler to help you cut straight lines. 
Assembling Tools
Regular scrapbooking tape is not meant to assemble 3D architectural models. Apart from cutting tools, another vital part of architectural model making is choosing the right assembling tools. Nobody would want their model to collapse with the slightest of touches. Also, no one would want to present their model with drips and strings of glue on it. The list of some important adhesives are:
Superglue- This is also known as acrylic resin glue and provides extremely strong bonding. Superglue is not suitable for fragile materials like paper or cardboard. You can use a glue syringe to ensure precise gluing in the intricate areas of the model.  

Wood Glue- As the name suggests, wood glue comes in different types for assembling different types of wood. However, wood glue is not suitable for plastic and metal.

PVA- PVA glue is mainly used in arts and crafts to assemble lighter items like paper, foam, and cards. 

Glue Gun- These are tricky to work with as they are very stringy and dry very fast. However, their adhesive is strong. 

Clear Synthetic Resin- This is like UHU, which dries clear. It is perfect for assembling clear foam, plastic, or glass. 
Also Read: 10 Beautiful Historic Buildings In 3D Models
Finishing Touches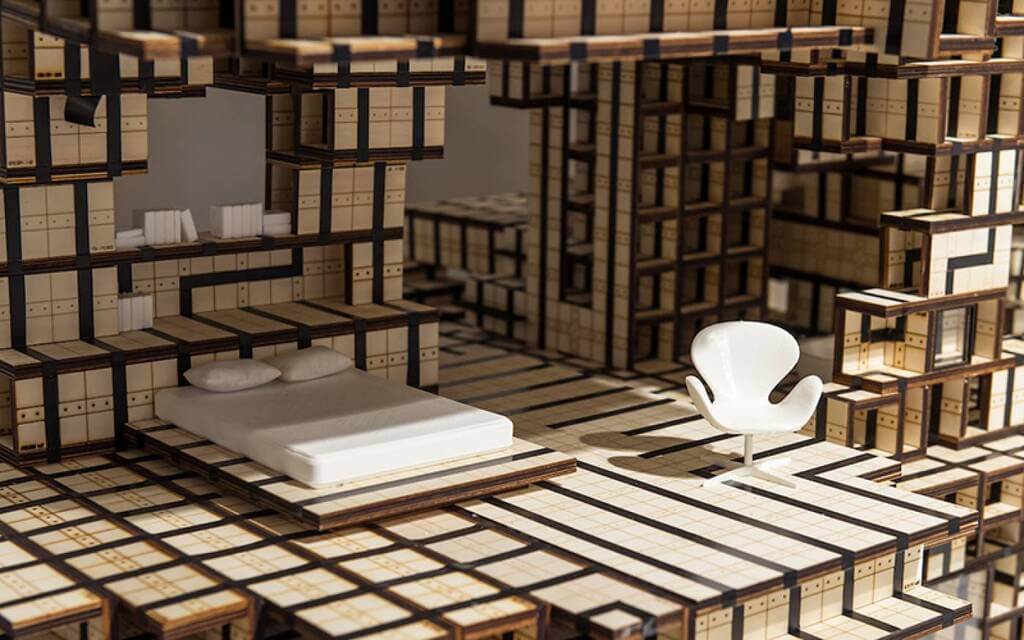 Source: ucl.ac.uk
After the outline of your project is complete, you can now add some detailing to complete your model. The detailing preference is completely up to you and your model's requirements. For example, if your model depicts the interior of a bedroom, you can add miniature furniture, paint the walls, and add wallpaper effects.
On the other hand, if your model is about urban planning, you can add miniature vegetation, vehicles, humans, houses, paint the road, bridges and highways, and much more. 
Final Thought
Happy modeling! These were some of the basics that you needed to know for starting your model. You will encounter many issues as you start, too, and you will learn from trial and error. 
However, do not let your failures demotivate you from completing your dream architectural project. Remember, even the greatest architectural designs were not perfect in their early 3D architectural model-making phase.