Dan Bilzerian House – One of the Most Luxurious Apartments
This article is all about the 'King of Instagram.' you guessed it right Mr. Dan Bilzerian. He has already whooped the mind of many with is extravaganza lifestyle with the numerous bikini-girlfriends. His Instagram posts reflect the king-like life he is living, a total playboy, and the rich kid. Apart from the superhot girlfriends and happening parties, there is something that takes away the attention of many. What is it? Dan Bilzerian house. Yes.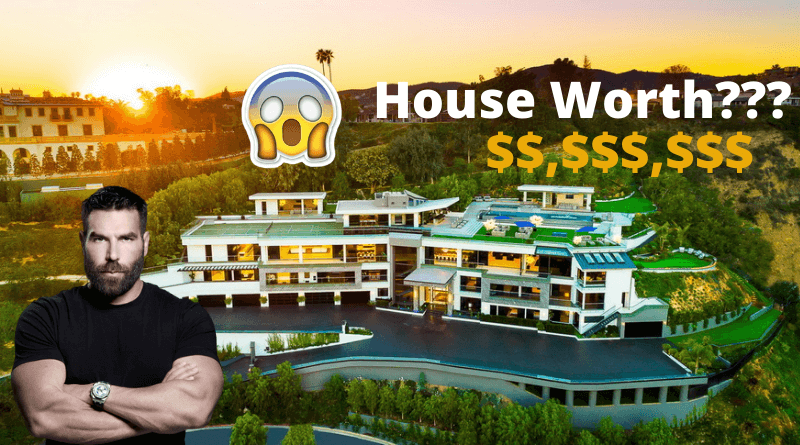 He has many rental properties in L.A and Las Vegas. No wonder these two places are heaven for the party-boys. The news is Bel Air Residence in California which Dan was renting is on sale once again. 
Let's see what is there in the Bel Air residence that made is Instagram posts look like luxuries at its best. There are photos of him chilling in the pool, partying with the background of man's cave (bar), master suite, extra evident dining table, chess games, golf area, and whatnot.
Let's have a look at the Dan Bilzerian new house with all his toys and extra exciting fun. Stay with us, you are going to witness the 31,000 square footage house with almost all the luxurious facilities.
Before everything else, here's the quick overview of the gigantic Bel Air apartment.
Location: 10979 Chalon Road, Bel Air, Los Angeles, California
Basic facility: 12 bedrooms & 24 bathrooms
Price: $67,500,000 (Dan was paying $200,000/per month rent)
Here are the photos of this mega-mansion with its extra-ordinary facilities.
#1: An In-built Night Club
Source: wsj.net
The Bel Air mansion is built like a night club, which definitely suits his troop of babes. The man is known for his enormous life and a party boy image. The rooftop of the mansion has an outdoor living room, dining room, and tons of seating spaces on the astroturf.
#2: Multiple Living Spaces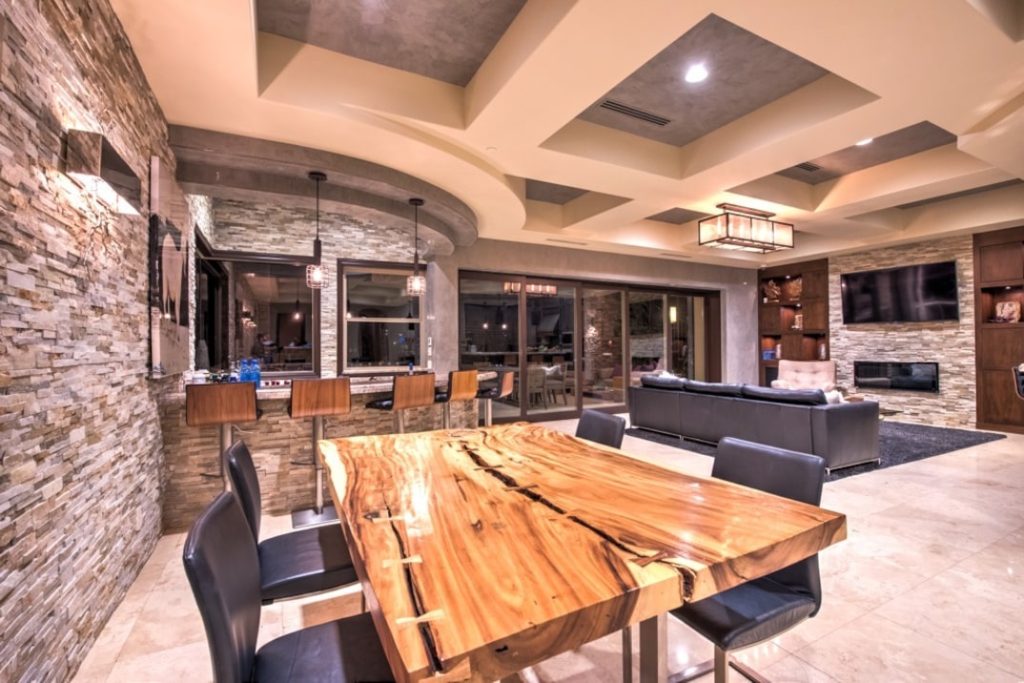 Source: tmz.com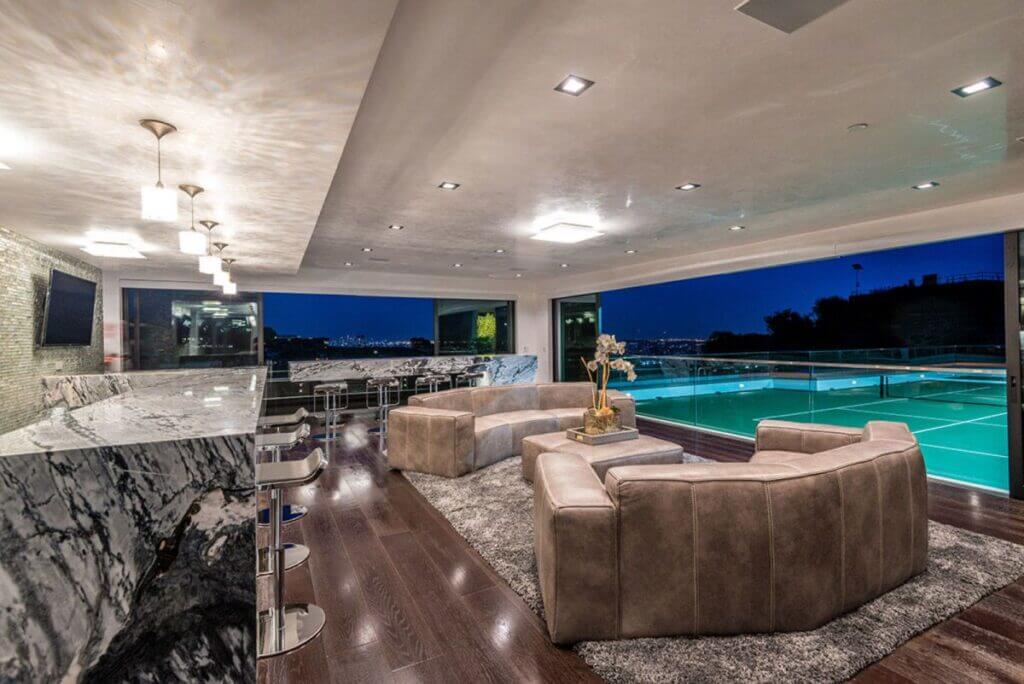 Source: dirt.com
The mansion has multiple living room spaces, every living room has its own identity, it even has a chess room. Can you believe it? (In an average man's house, chess is kept on a corner table in the living room!) The main attractive point of the living rooms is the LEDs and the changing color with the chime.
#3: 4-Story Mansion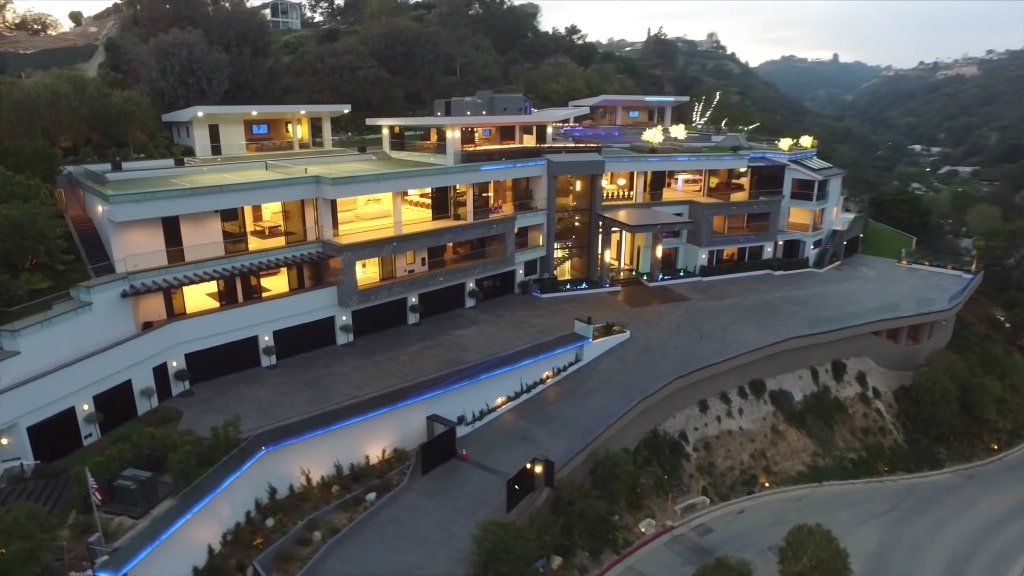 Source: moonshotcentral.com
Yes, it is a four-story mansion with over 12 bedrooms and 23 bathrooms. Apart room these, the estate houses a home theatre, two-lane bowling alley, zero-edged swimming pool, wet bar, chess room, rooftop night club, patio, table tennis court, and much more.
#4: Monstrous Kitchen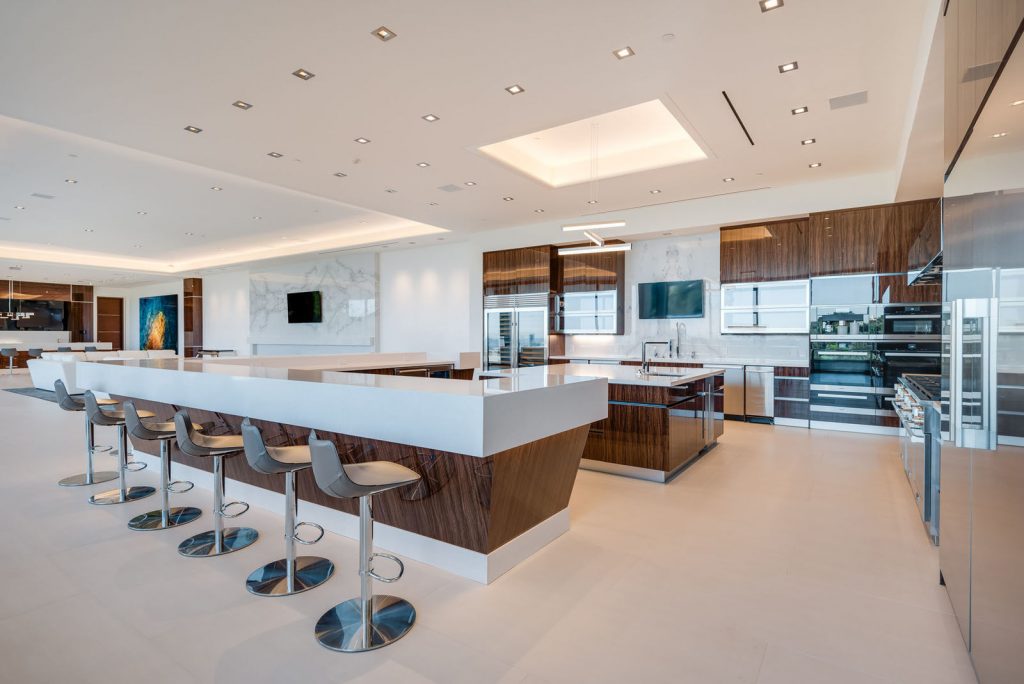 Source: moonshotcentral.com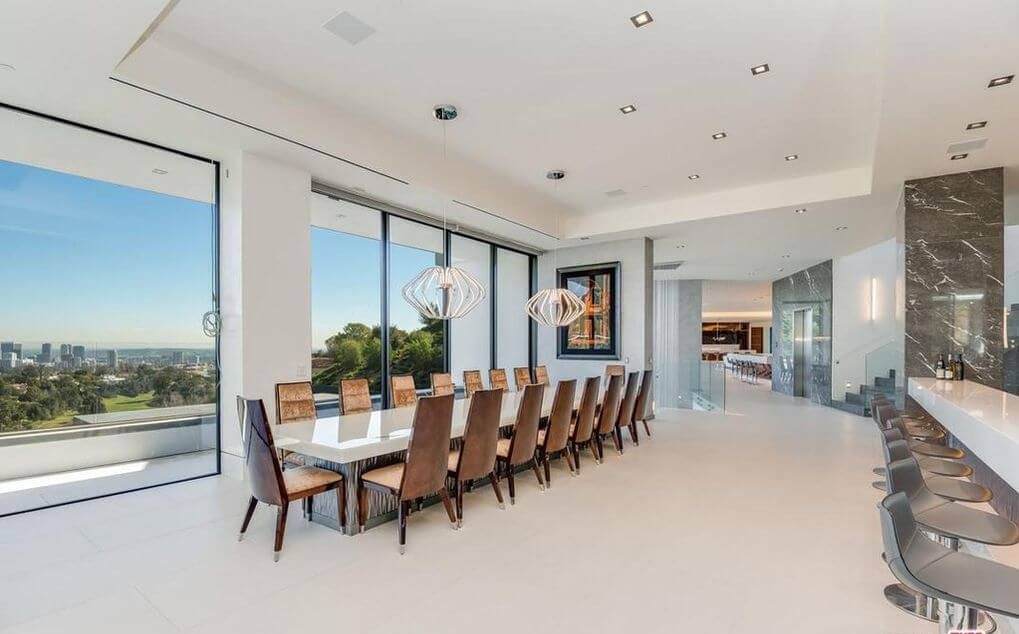 Source: dirt.com
The kitchen itself is so huge, that it can be used as a cafe area. It has an 18-seater dining table and all the latest appliances with the two huge ovens. It has Italian Porcelain floors, that are easy to clean and the house has several small kitchens located. 
#5: Inhouse 2-lane Bowling Alley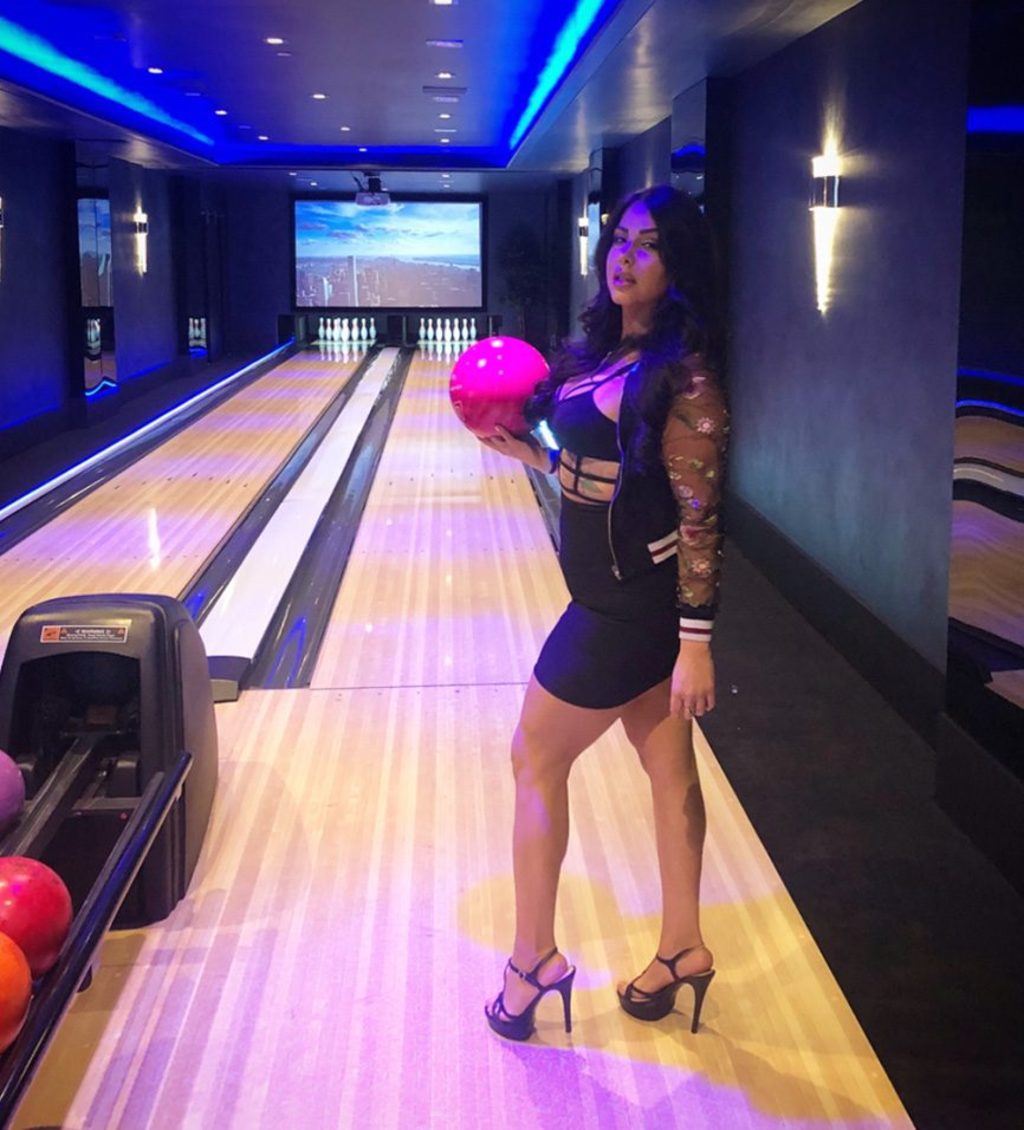 Source: gqindia.com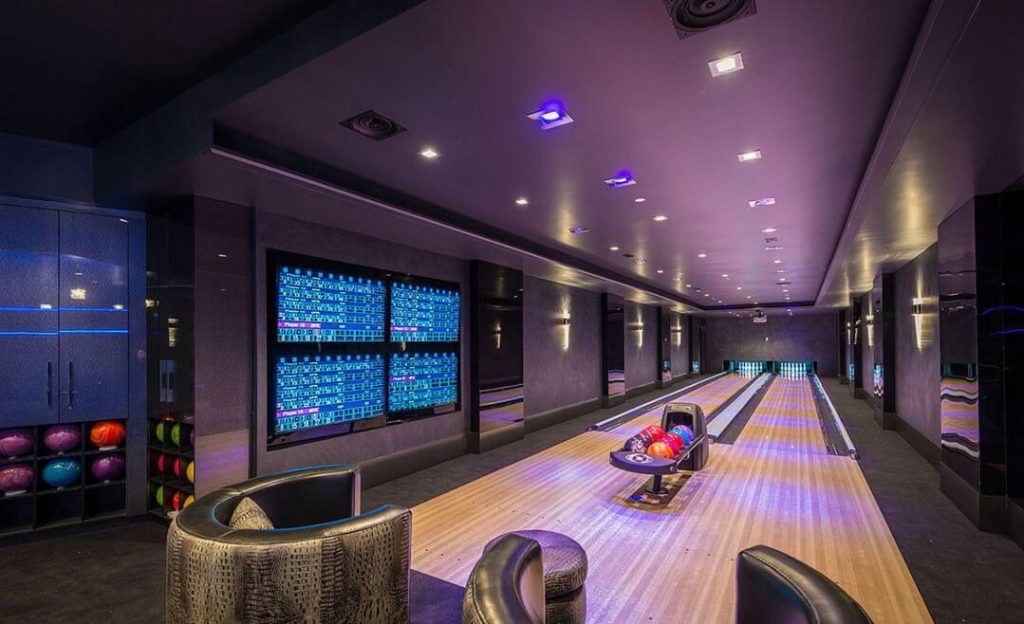 Source: trulia-cdn.com
As a party man and a professional poker player, it is evident the bowling alley may have counted as a must-have. Spending a year will also be less to explore the whole place, plus who doesn't like bowling when you own it. (At least you don't have to wait for your turn).
#6: Huge Master Suite and Bathroom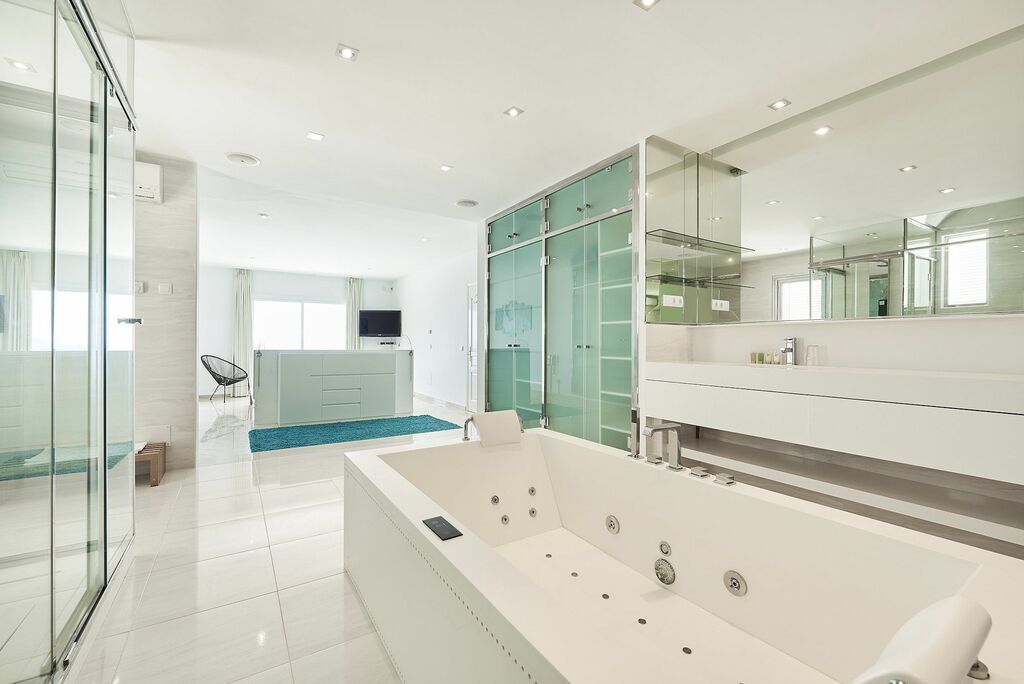 Source: pinimg.com
Source: homesoftherich.net
This was obvious, Mr. Dan does need a huge bedroom with an extra king-size bed for his babes (*wink*). The master suite's bathroom has a friggin' sofa setup. It is that huge. The space of the bathroom is almost half the area of the bedroom.
#7: White Lounge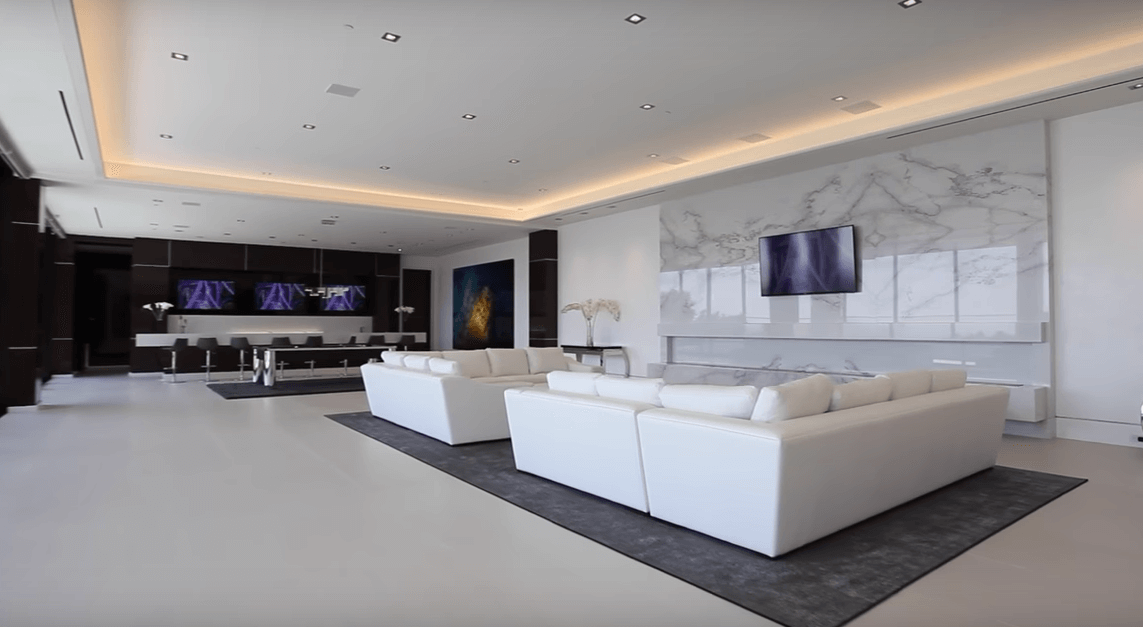 Source: homesoftherich.net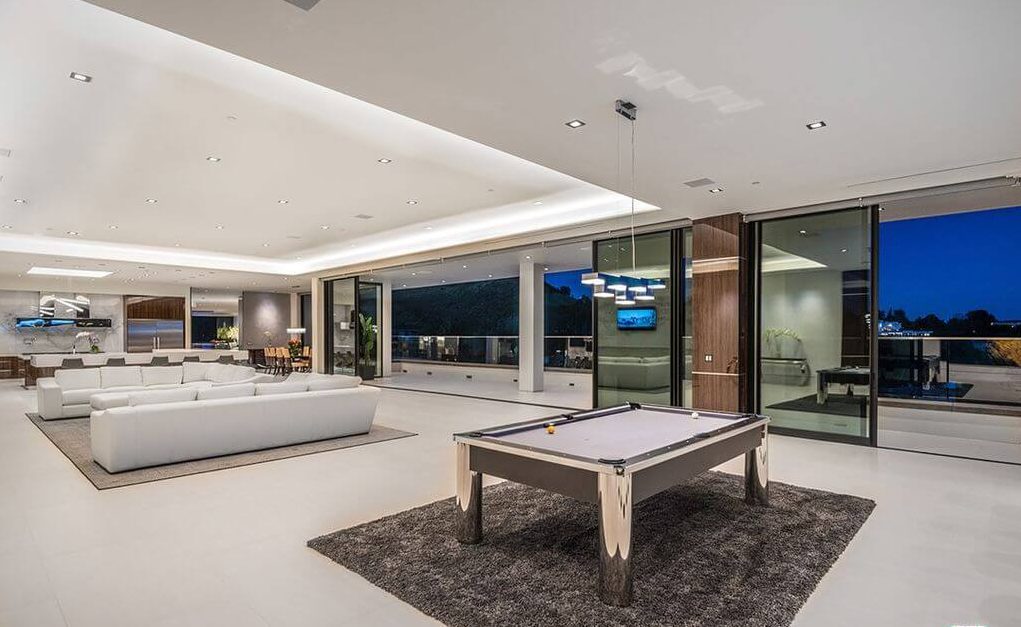 Source: priceypads.com
Most uploaded photos of Dan with the hot babes are in the white lounge area. Surely, it was more than comfortable. The white lounge has a fireplace, huge TV, bar area, and a beautiful balcony.
#8: Zero-Edged Swimming Pool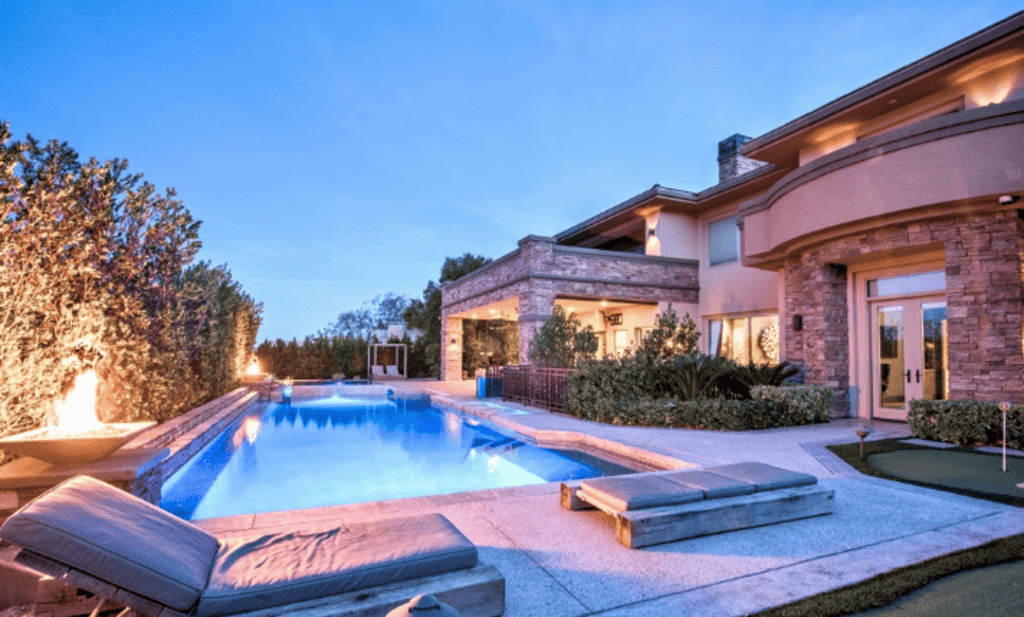 Source: betzpools.com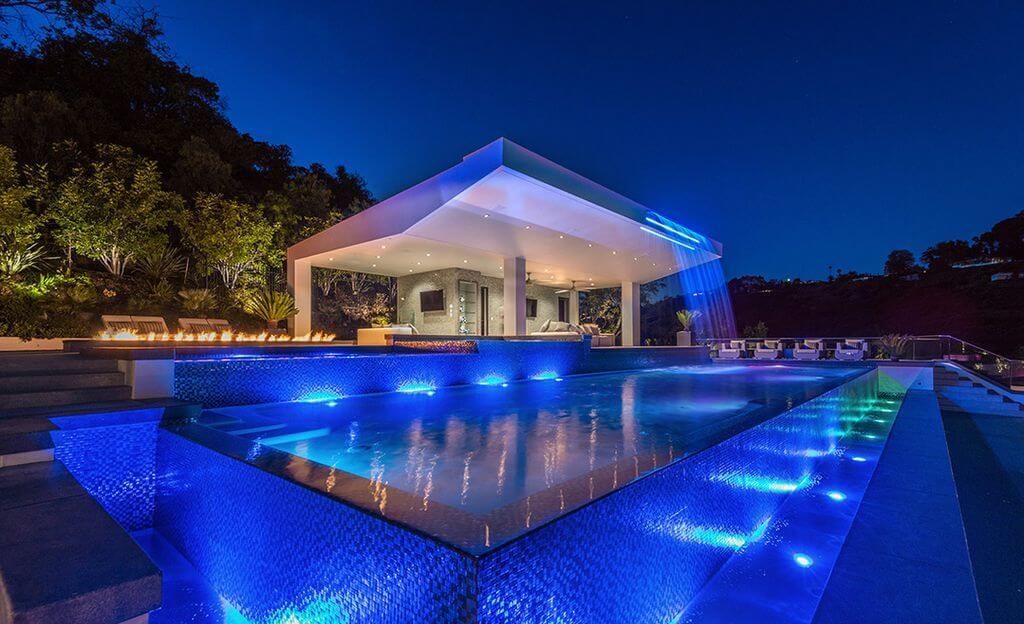 Source: pinimg.com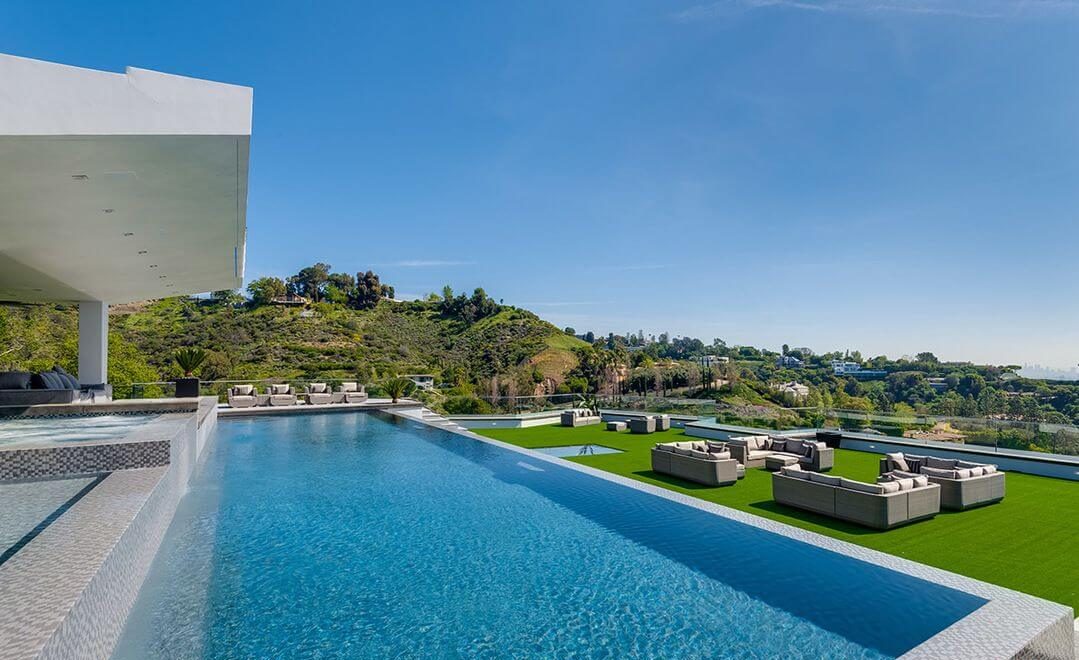 Source: pinimg.com
This one is located on the rooftop with the outdoor living and dining area. The view from there is unexplainable. Beauty at its best!
#9: Home Theatre
Source: dirt.com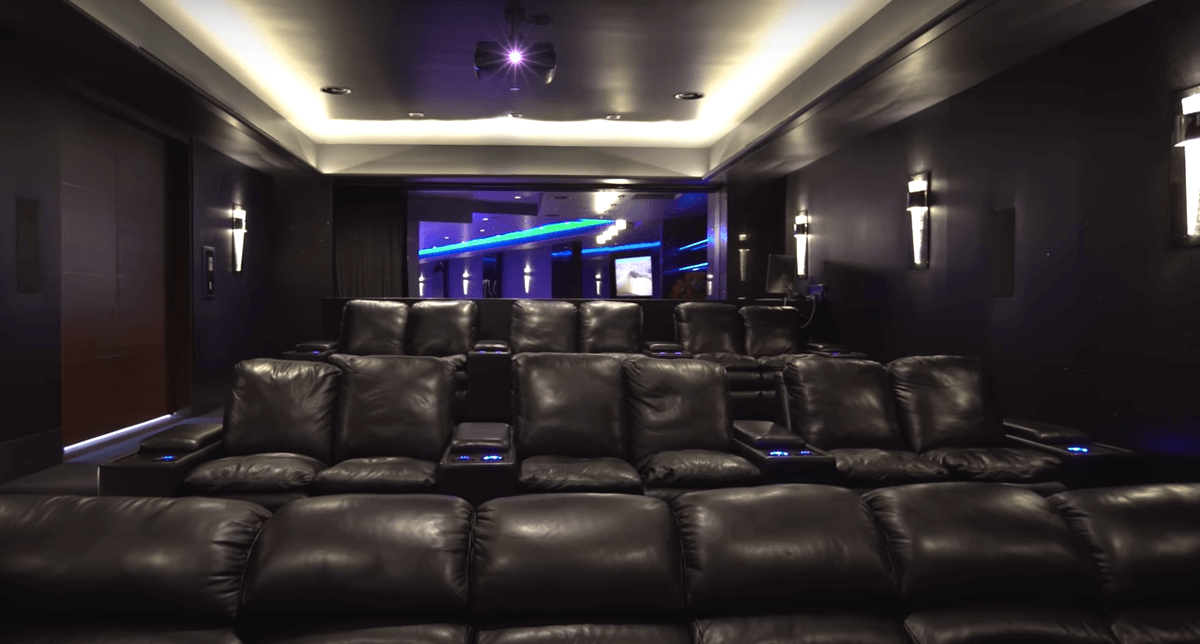 Source: homesoftherich.net
Yes, that's true it houses a full-fledged home theatre with bar area and recliners. The driveway or motor courtyard in the front can hold up to 70 cars. This is what you call a real luxurious car.
Apart from these, his house in Las Vegas is also no less. How? Recently he had posted photos with the caption 'Writing my book,' (He is writing his autobiography, Woah!). The background living area his of his Las Vegas house. Also, it has a purple gaming room, where he excels or you can say polishes the gaming skills.
For more information on luxurious houses, check the ArchitecturesIdeas.