Living Room Trends 2023: Most Popular Decor Ideas
Due to the pandemic, we've been living in our homes for a long time. Our living rooms have now become our workplaces, dining rooms as zoom meeting spots, and bedrooms as hobby centers. Let's see living room trends 2023.  
As compared to all the other rooms of our houses, we spend most of the time of the day in living rooms. From attending zoom meetings to having face-to-face conversations with our teammates, the living room area is used in many ways. Every year the interior design trends change, and some new things come. Living room trends 2023: what are they? What trends are in for living rooms and what's out in the upcoming year? 
The living room has now become a center of our houses and our daily lives. Gym, home cinema, children's playground, small gatherings with family and friends, we're using our living spaces in many different ways for different purposes. 
Therefore it's important that your living rooms should reflect your individuality and personality. This space should be practically designed and decorated in such a way that it provides comfort and functionality to everyone who lives at home. Things like materials, the shade of colors, and textures should be carefully chosen. As it will create a particular ambiance and affect your mood the entire day. 
Today in this blog, we will walk you through the key trends that are most likely to impact homes, especially the living rooms in 2023. Living room trends 2023 is all about finding beauty in the unexpected and creating exceptional design for your house to provide an unforgettable experience.
Decorating the living rooms is always a fun and enjoyable process to do with your family. So if you're also looking for modern living room trends or want to transform your living room, stay with us! You'll find various aesthetic inspirations of living room trends 2023, from which you can easily transform your living room into a modern and functional space. 
7 Latest & Modern Living Room Trends 2023
When it comes to decorating living rooms, there are many ways. You can transform your space into different styles: modern, art deco, loft, hi-tech. This mainly depends upon your living room interiors and characteristics and your personal taste and lifestyle. 
What are the most popular living room trends 2023? There are numerous living room design ideas 2023 and trends that you can follow to keep your living area updated. Below are the top 7 freshest and hottest trends that can be expected to see in the upcoming year. Let's observe them all and find out the best colors, designs, and decors for your space.     
Living Room Trend #1: Green Living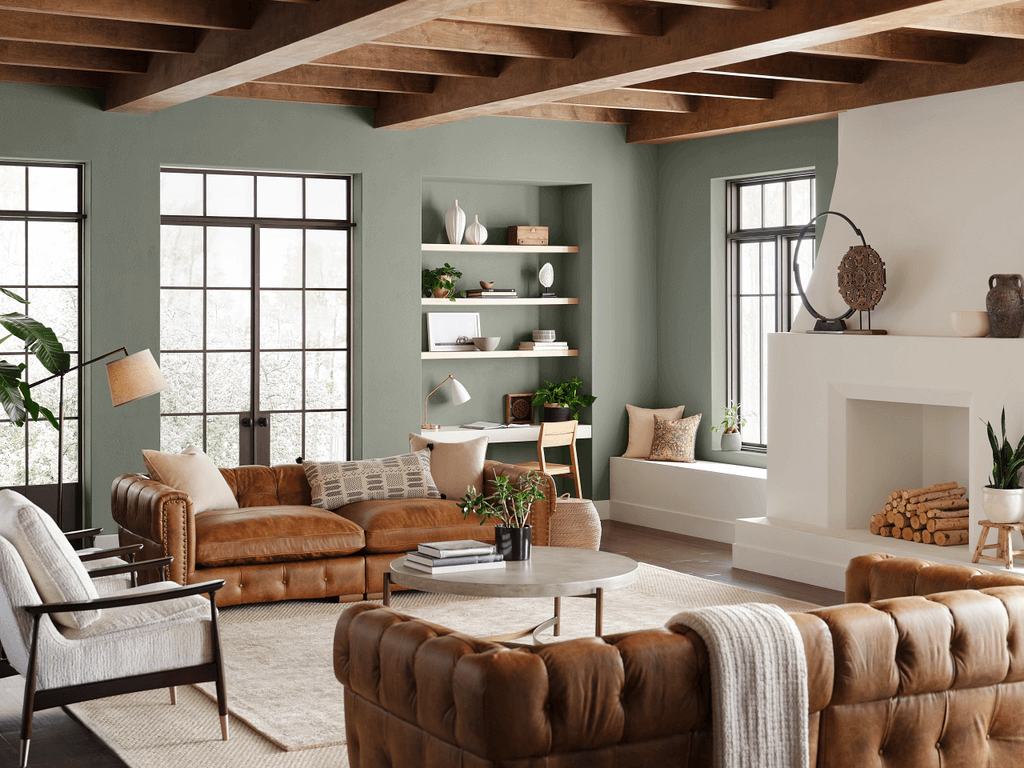 Source: architecturaldigest.com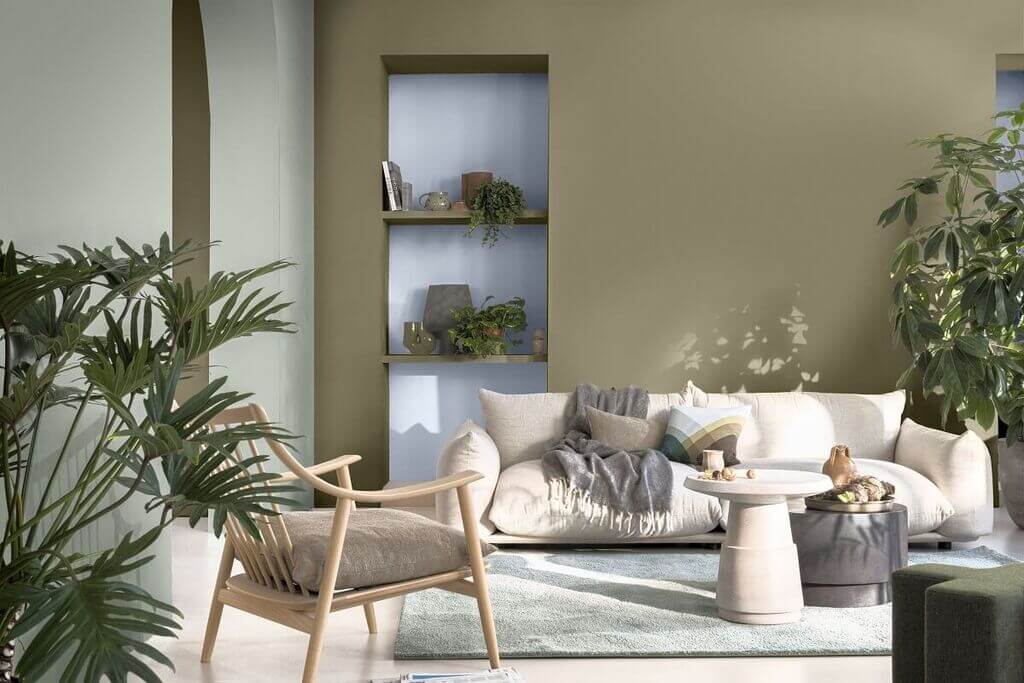 Source: thenordroom.com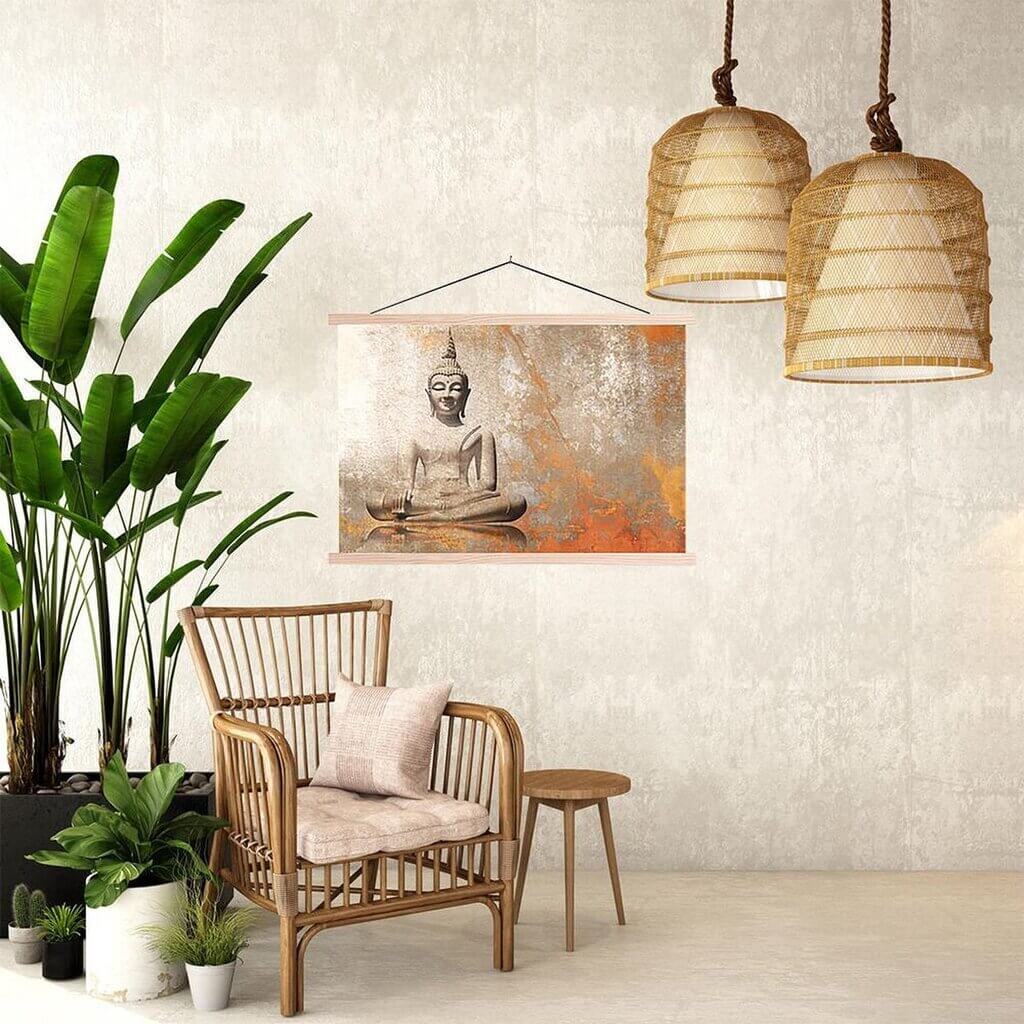 Source: s-bol.com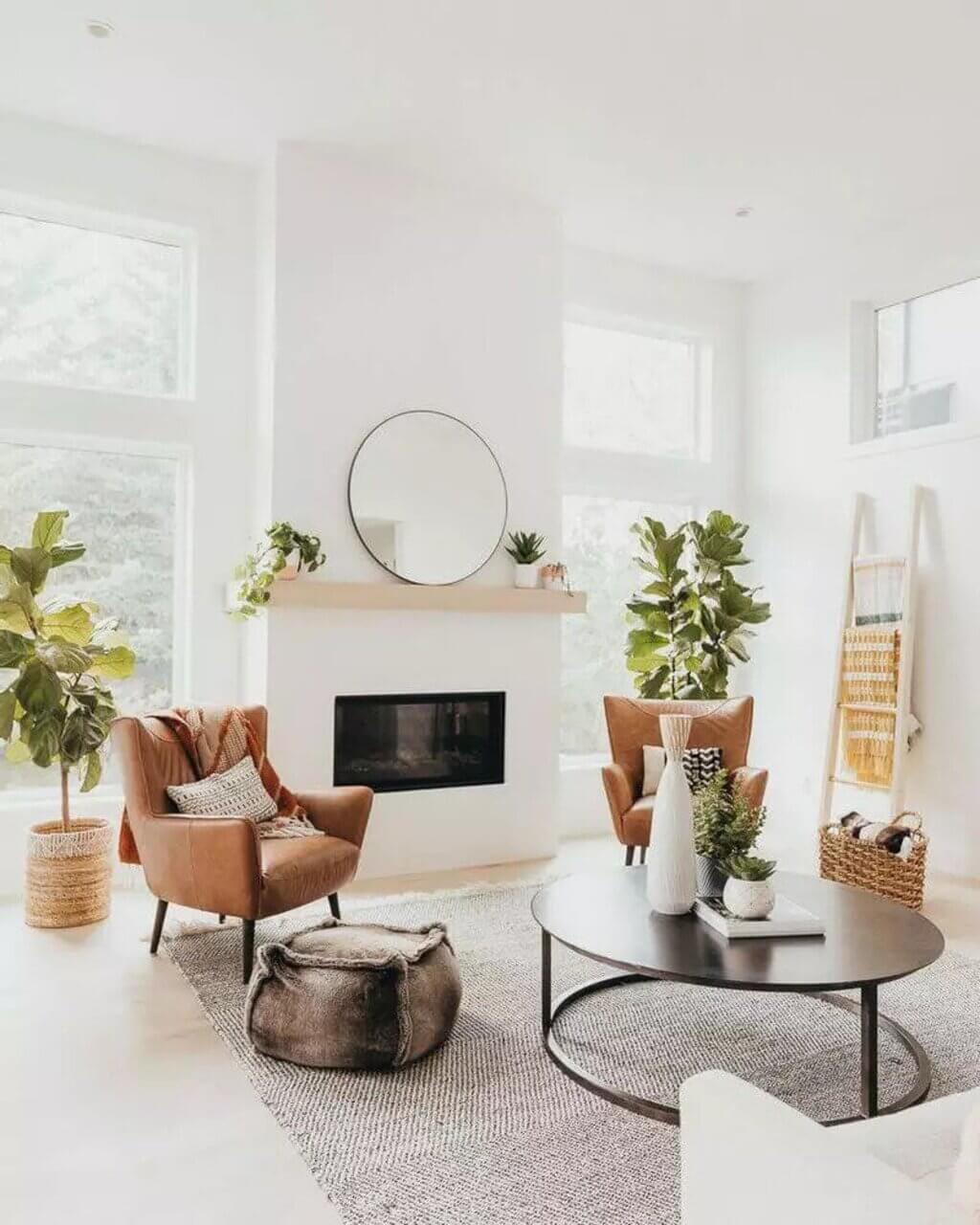 Source: hackrea.com
Whether it is the living room, bedroom, or dining room, one thing that is going to be prompted in the interior design trends of 2023 is the sustainable and eco-friendly lifestyle.  
From indoor plants, furniture in raw materials to green shades, the upcoming year will be full of these things. In short, the word for the living room trends 2023 is NATURE & NATURAL SHADES! 
Don't hesitate to add a lot of plants and organic materials to your home. You can use furniture in natural fibers such as rattan or linens in linen or cotton gauze. These organic decors and textures will look absolutely stunning with wood, concrete, marble. 
Bring life to your plain and boring walls with green shades and textures. Include earthy, herbal, or vegetal tones like sage and hues on the green/blue spectrum. These shades will look contrasting with terracotta furnishings and metallic finishes such as gold and brass.  
The more green you can add, the better – so don't be afraid to indulge green and natural materials in tactile rugs, cushions, and throws, either.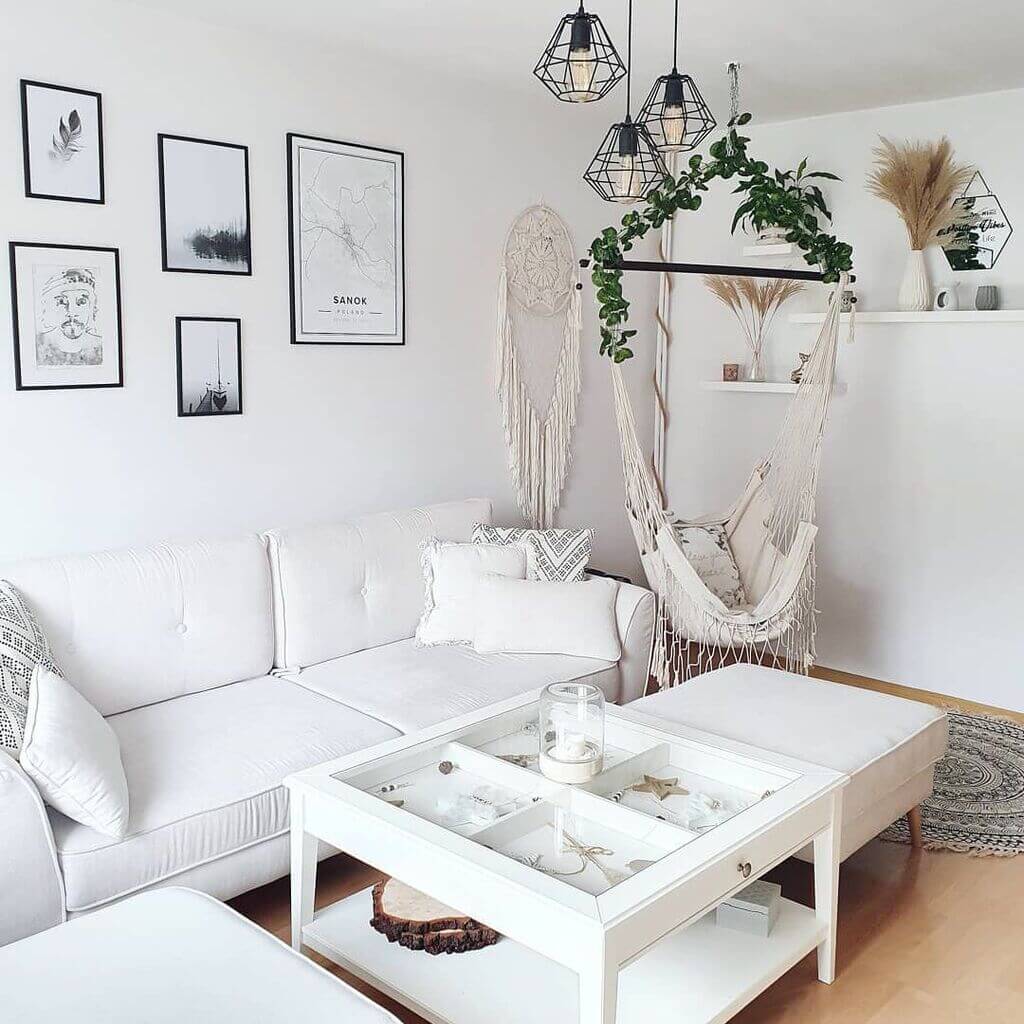 Source: thespruce.com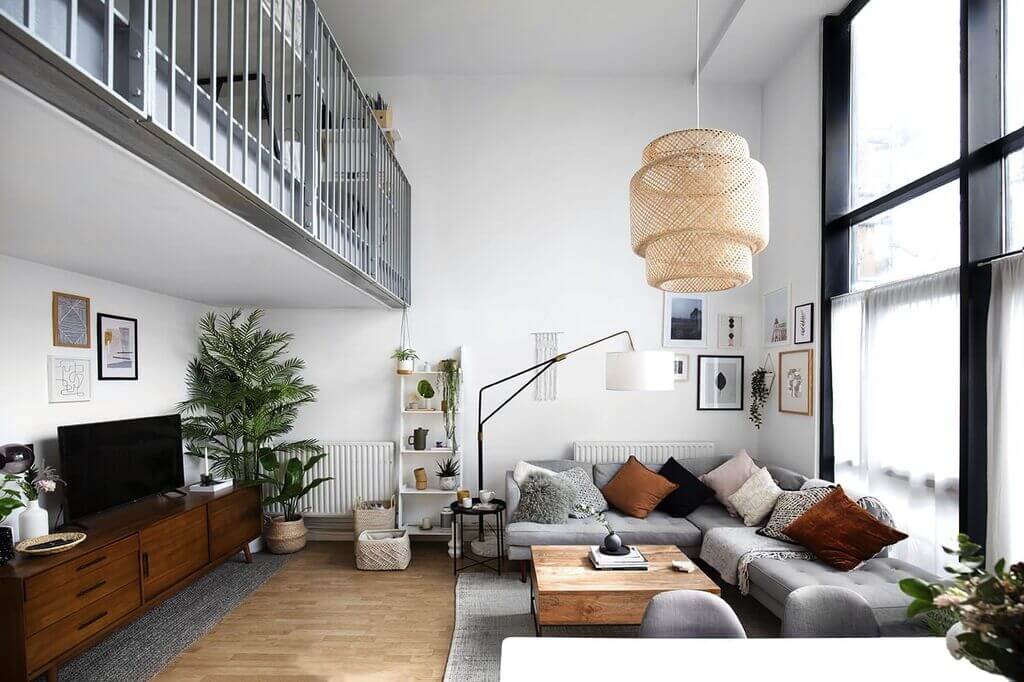 Source: pinimg.com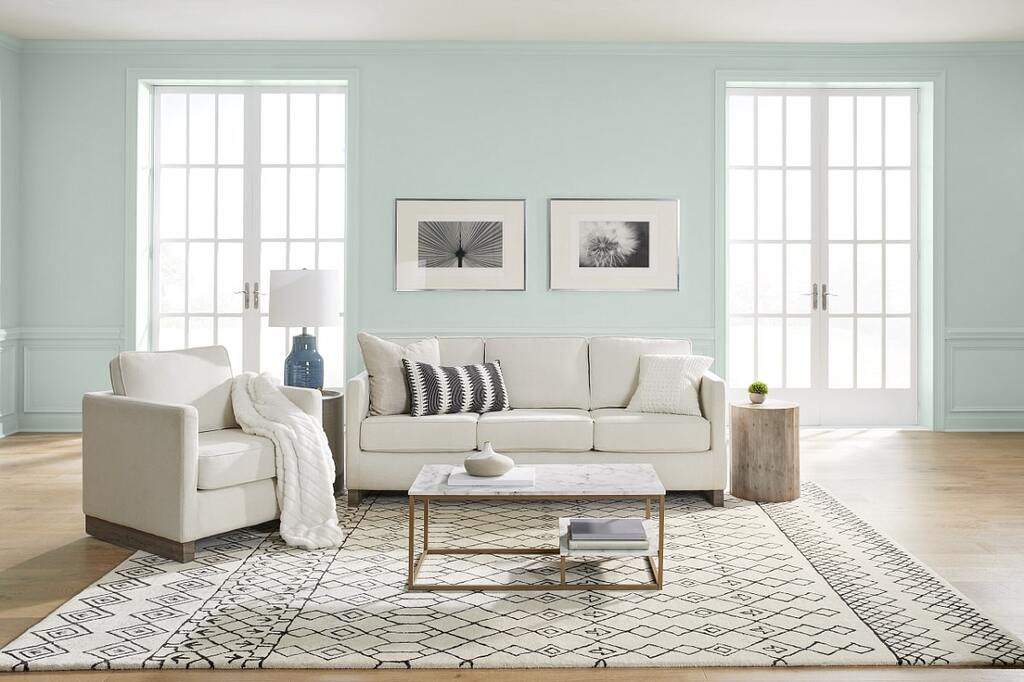 Source: thenordroom.com
The second living room trend of 2023 is the Scandinavian Interiors. This style is all about clean lines, simple designs, and minimalist color accents. From furniture, decors to interiors, expect to see many Scandinavian elements in the upcoming year. 
Scandinavian style mainly consists of white walls, wood floors, modern furniture, and minimalist decor. This is because the Scandinavian winters are dark, so people living in these areas usually use light-colored and fresh interiors in their homes. You can include white, gray, and beige tones and natural materials. You can mix cozy pillows and blankets with fresh plants and wooden furniture to create this simple yet attractive interior look.
In a Scandinavian-designed room, you can also expect bare wood floors and white painted brick walls that add a rough texture while maximizing the light streaming in through large windows. One of the best things about Scandinavian style is that it goes perfectly both for large country houses and small apartments. The simplicity, natural elements, and functionality are the three key points in Scandinavian interiors. 
Add ornate lighting fixtures, simple geometric furniture, and living plants, pots for a personal touch. Take a glimpse at the above living room decor 2023 with Scandinavian interiors and make an organized and comfortable space. 
L

iving Room Ideas 2023

#3: Zoning Out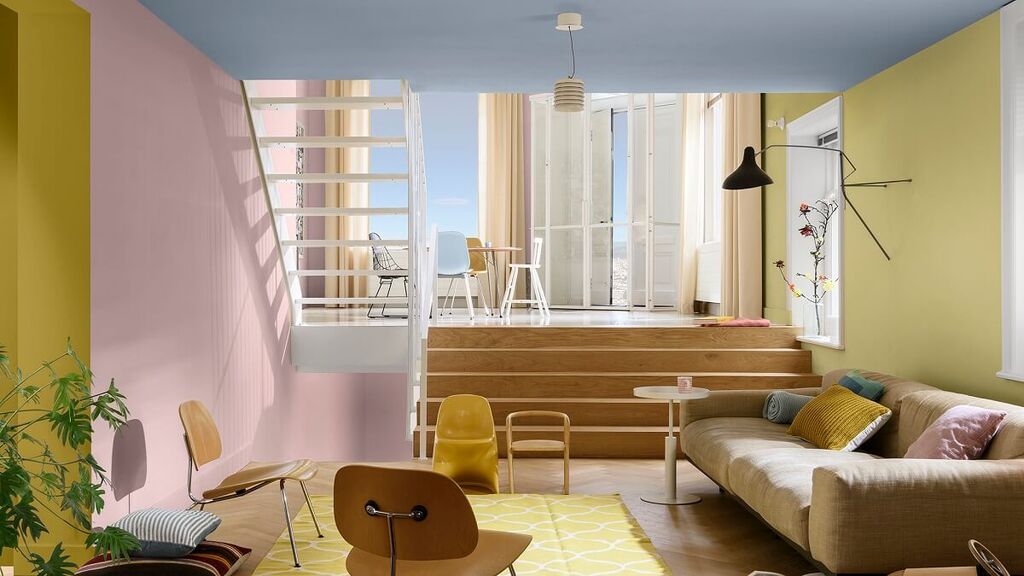 Source: thenordroom.com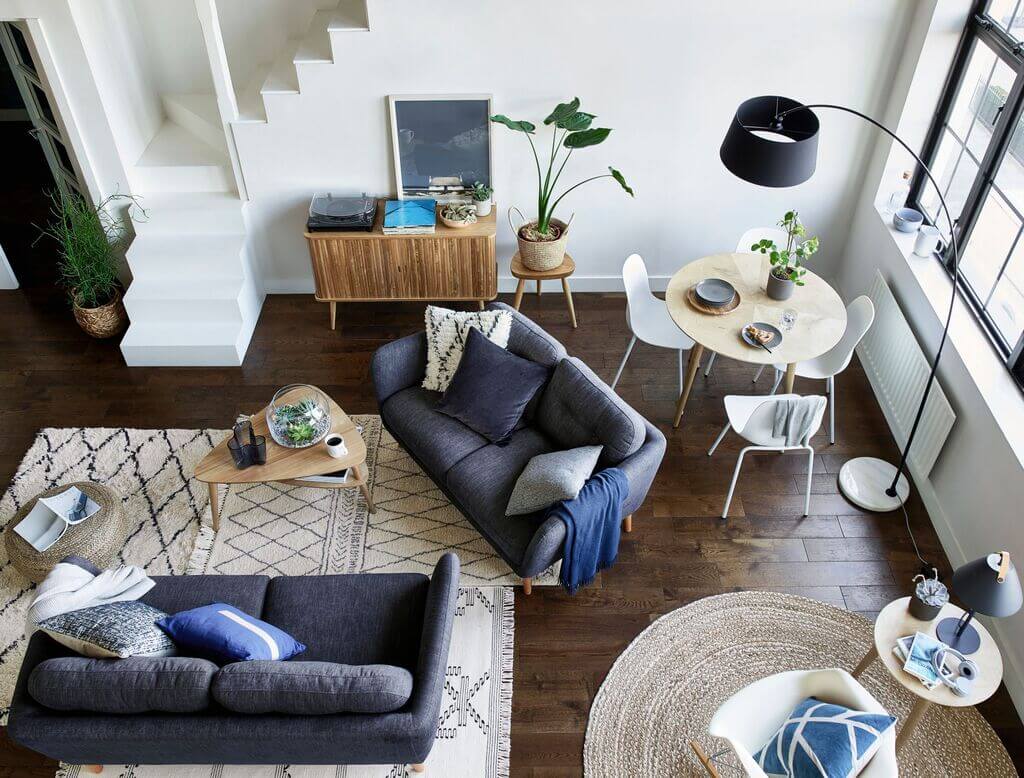 Source: pinimg.com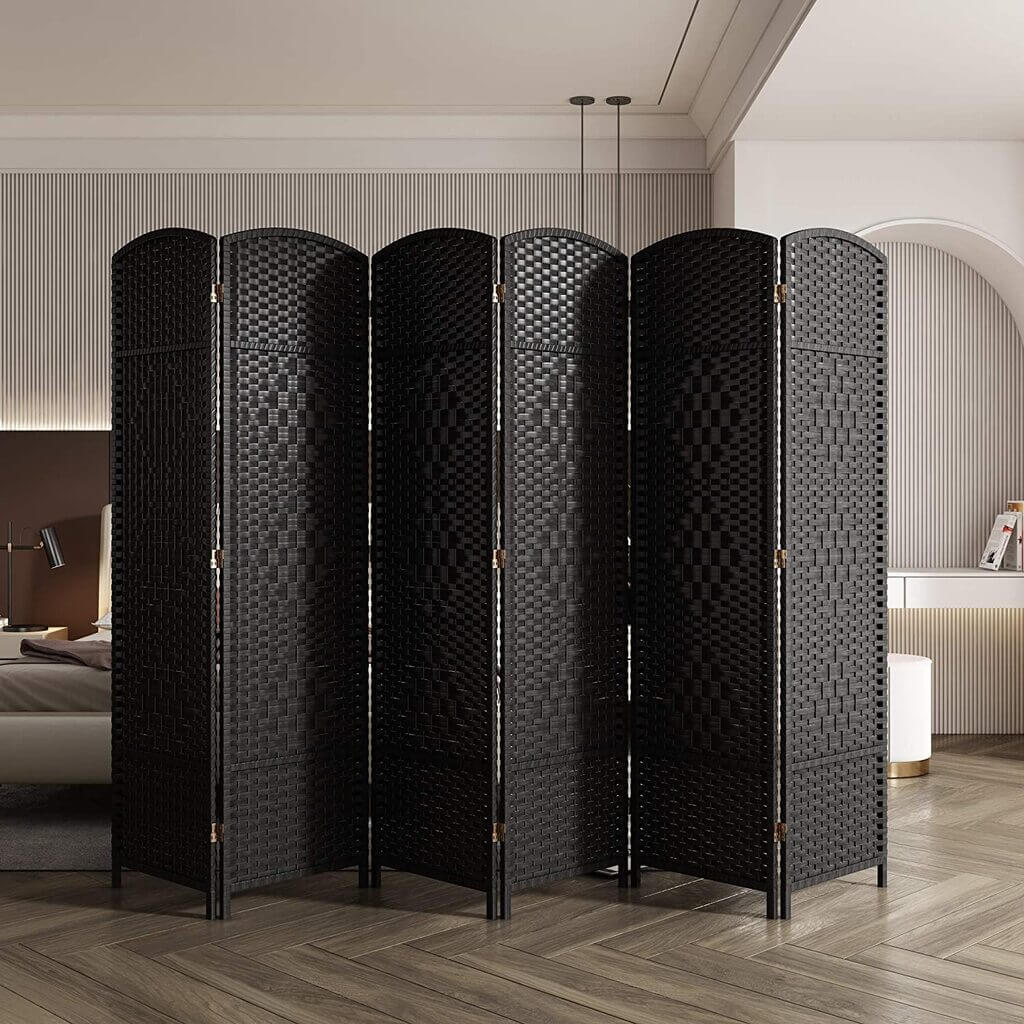 Source: media-amazon.com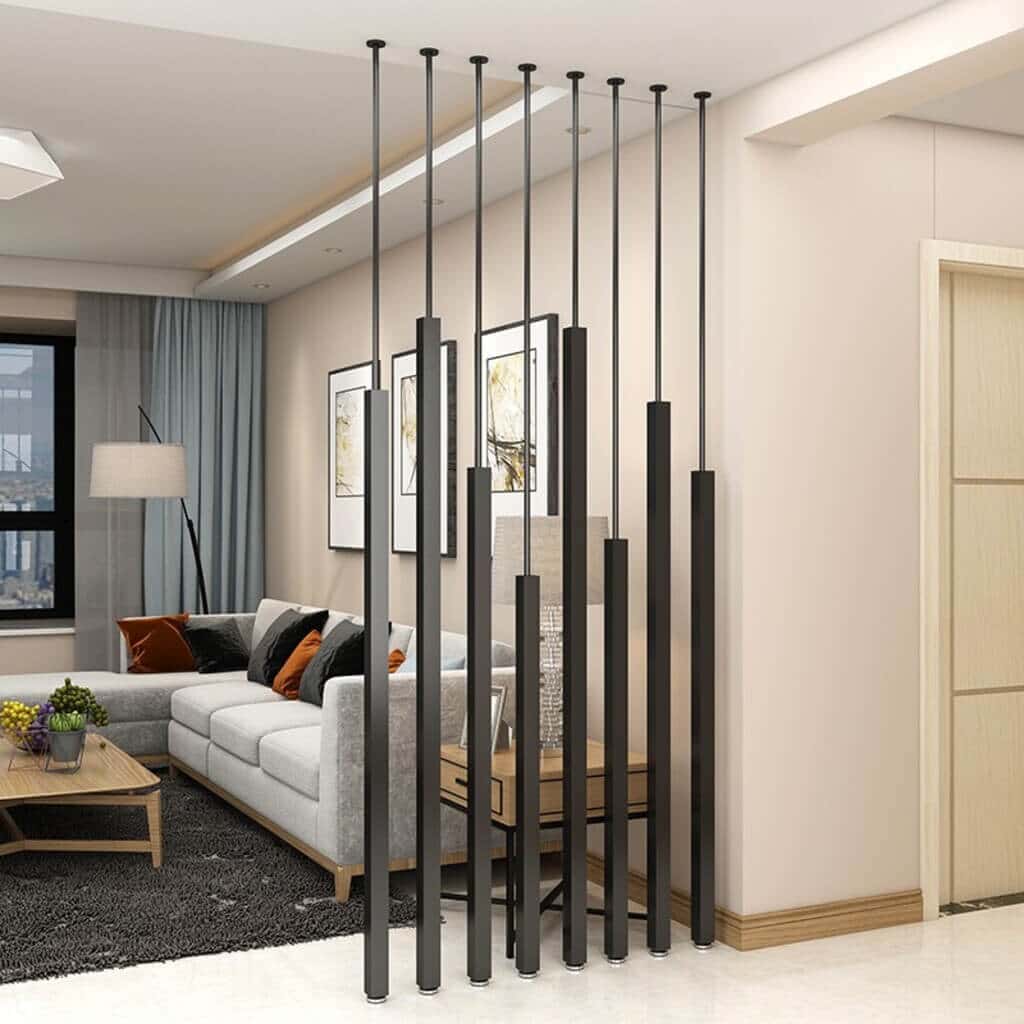 Source: shopee.tw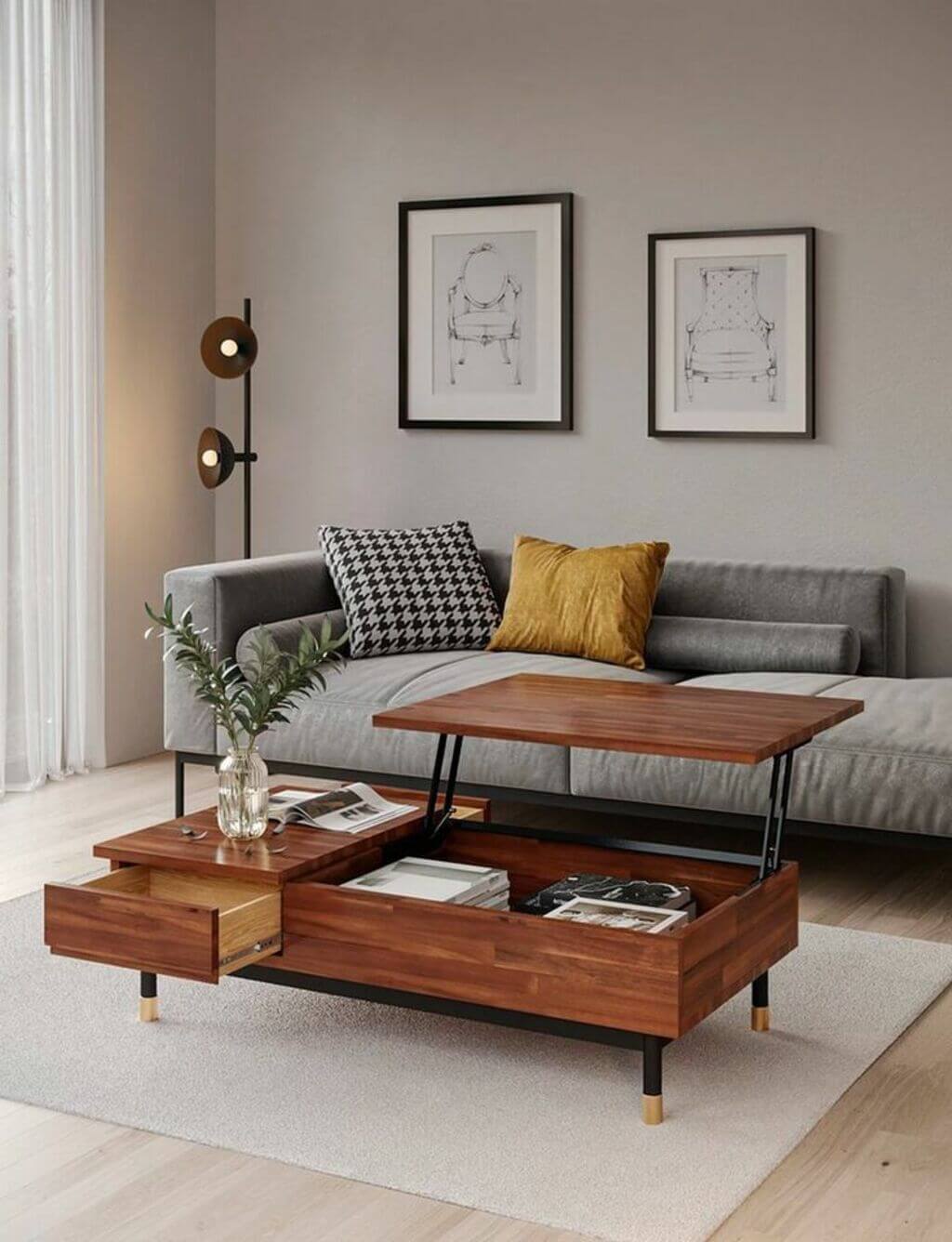 Source: pinimg.com
We've been spending more and more time in our homes, specifically in living rooms. They've become busy offices for working, a playground for kids and entertaining spots.   
So it's pretty clear that living rooms are more than just a place to watch TV or hangout spots. So zoning out the spaces will be the emerging trend in the interior designs of 2023. You can either put a small desk for work or a multi-functional coffee table that can be transformed into a workplace. From multifunctional couches, tables to cupboard desks and built-in furniture, numerous smart pieces of furniture are available in the market.
You can divide your living rooms in three ways: paint, furniture, and partitions. Try using bold wall murals like geometric designs or accent walls. This will make lounge ideas 2023 stand out and also look separated from the rest without actually separating. The second way is to use various kinds of furniture and placing them in a particular manner. 
The last way is to use room dividers and partitions. These things will instantly give your room a new look and some privacy. Use dividers made of nature-inspired materials, such as wood or rattan. This way, you can easily switch between your working area and the entertaining zone. 
L #4: Round Shapes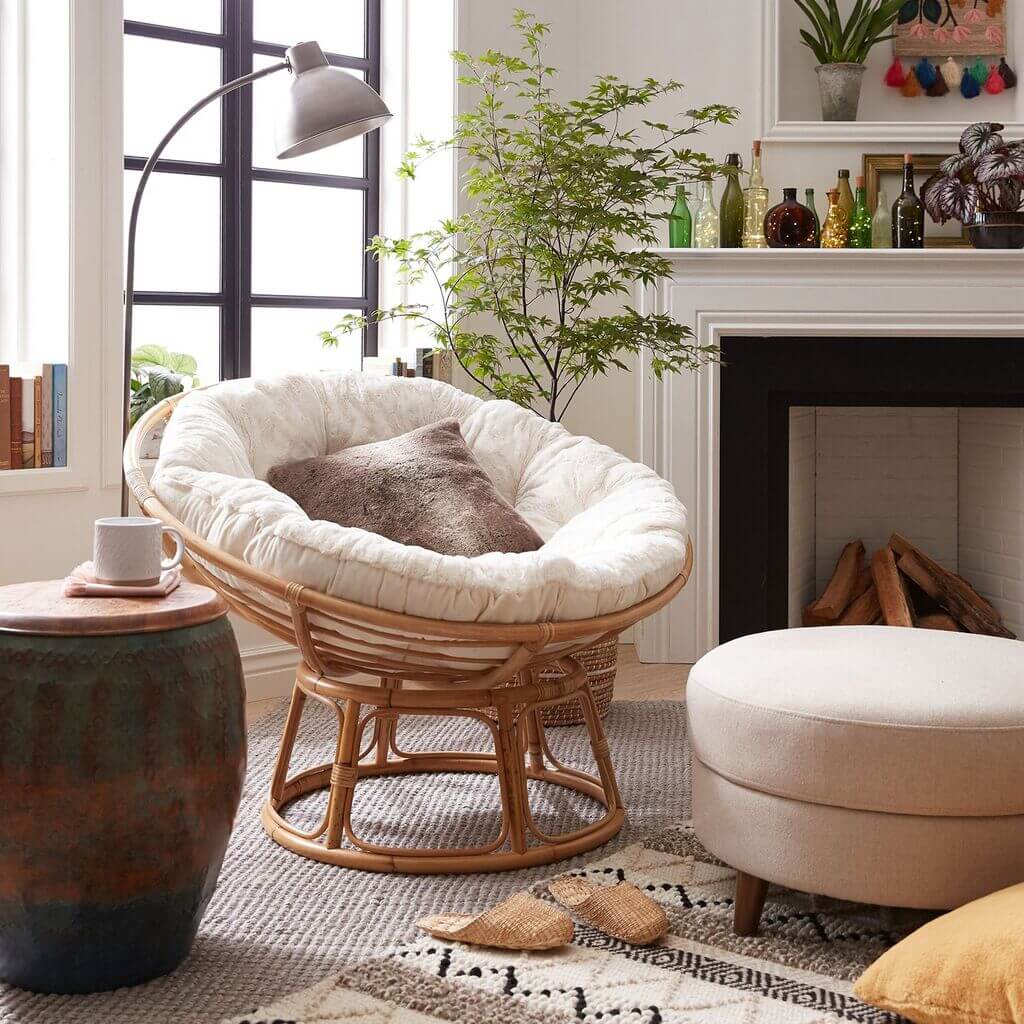 Source: pinimg.com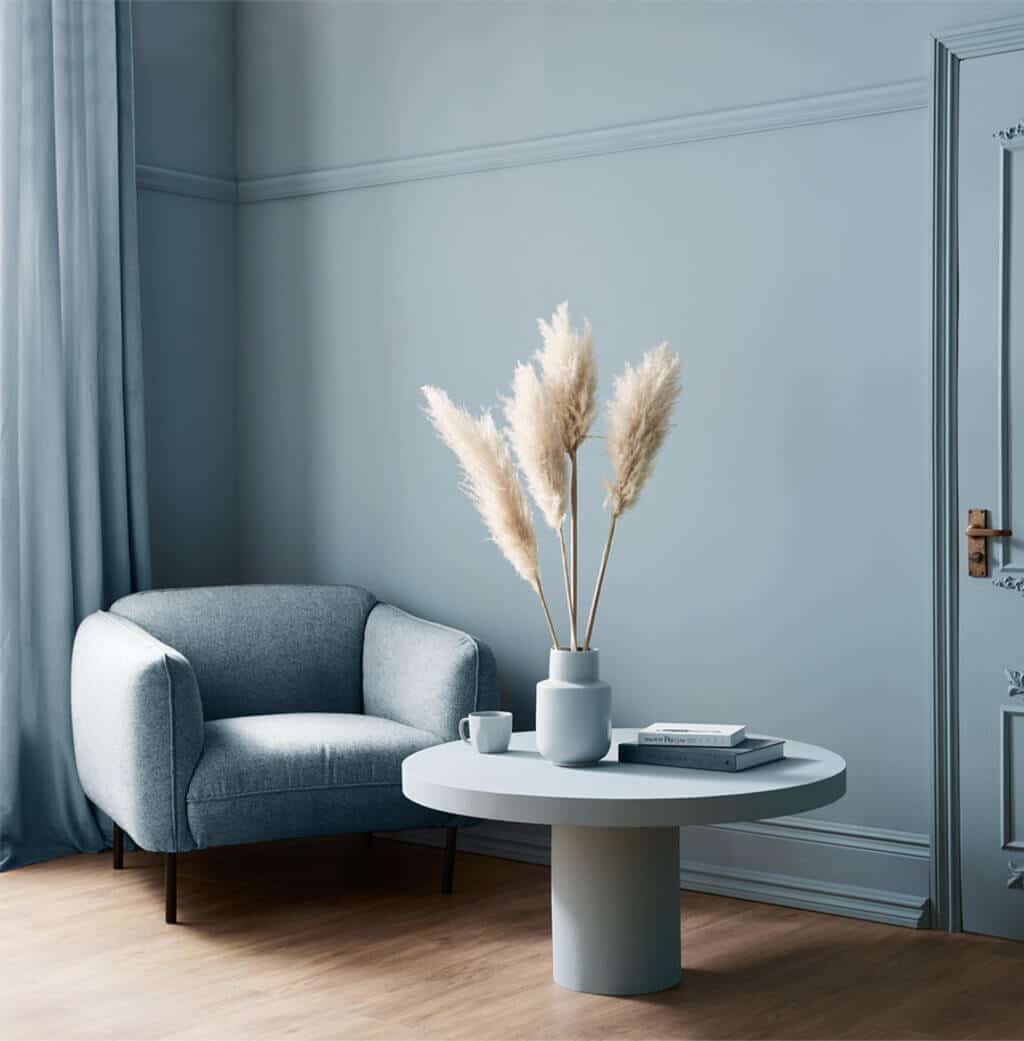 Source: thenordroom.com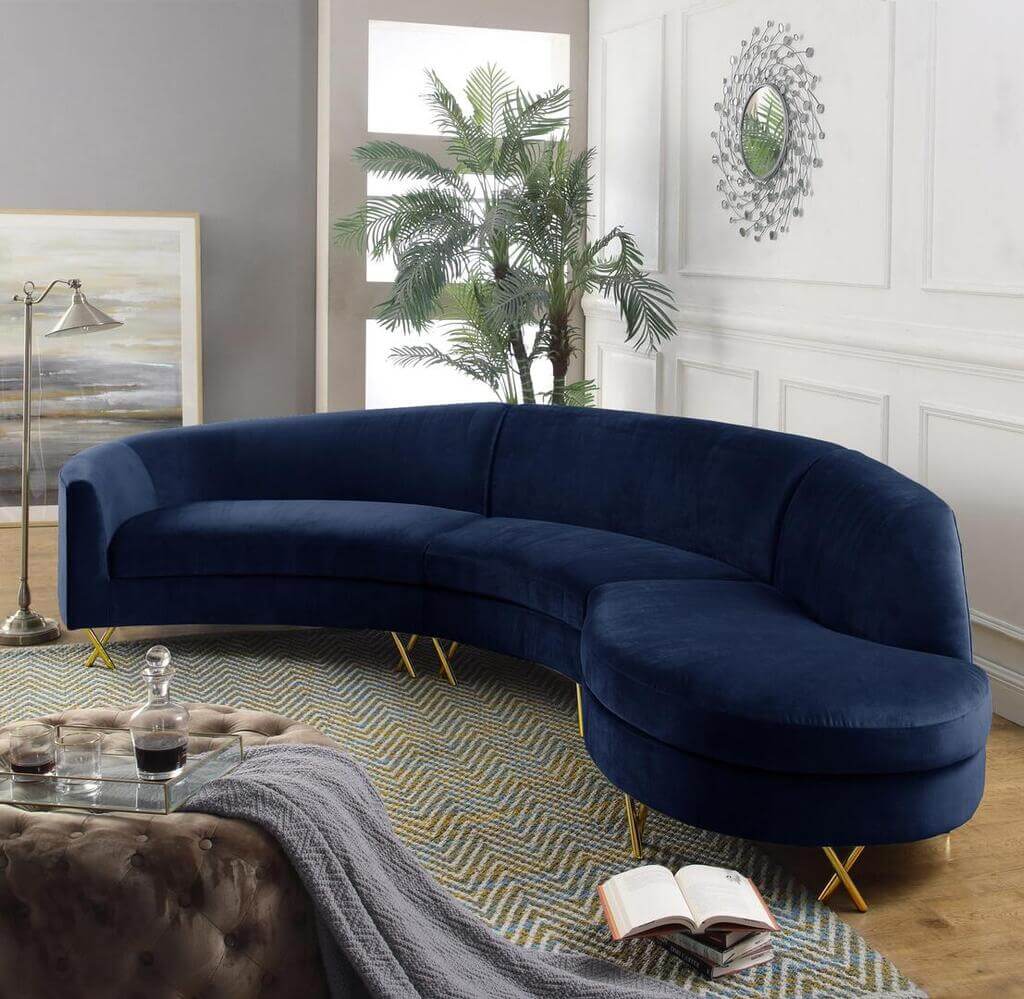 Source: appliancesconnection.com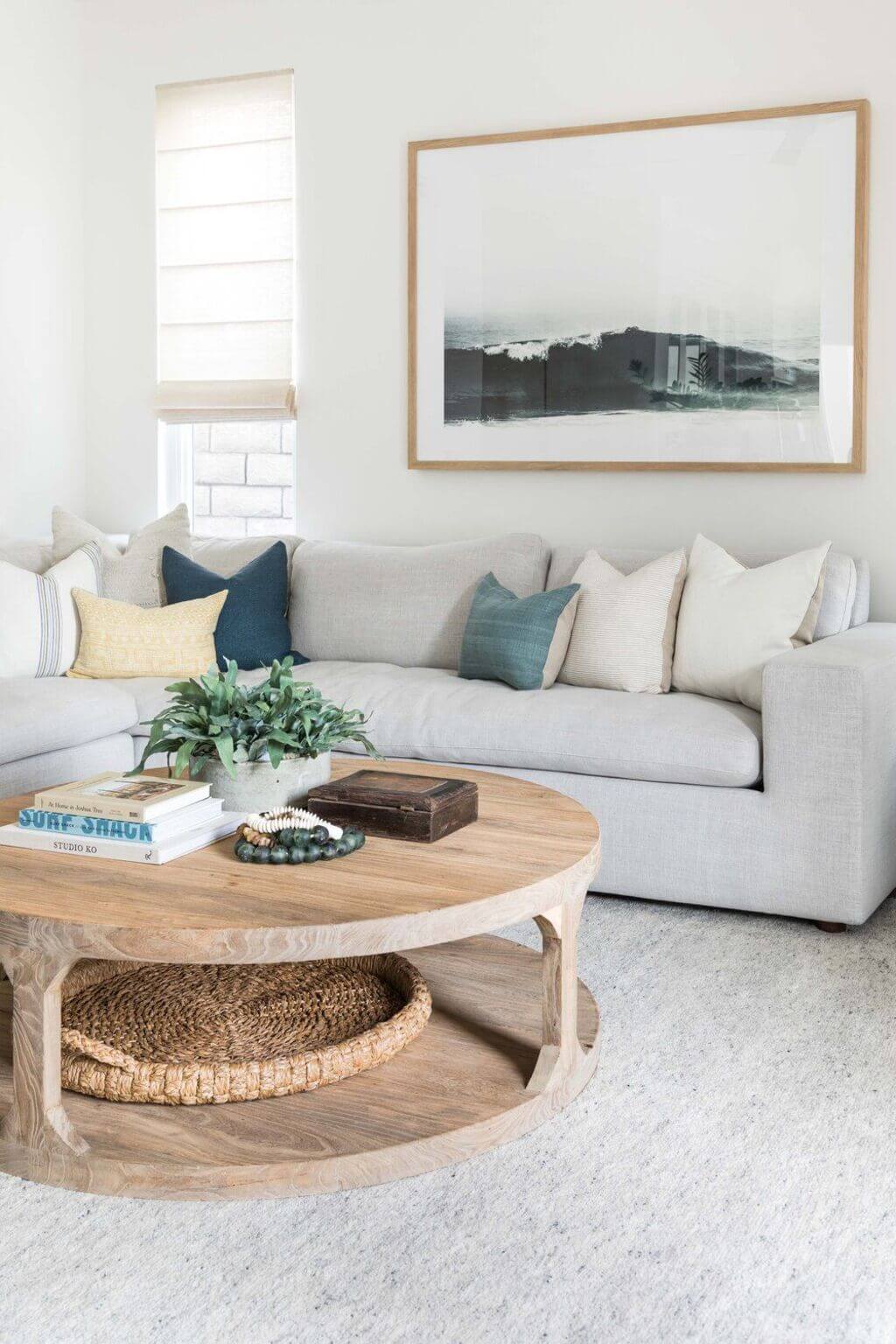 Source: pinimg.com
We all know that interiors featuring clean lines and sharp shapes are so popular for over a decade now. However, not in 2023! The interior design trend will be more focused on softer and rounder shapes in the upcoming year. Living rooms will be full of round shapes, whether it's about decorative elements, furniture, or overall interior theme. 
Whenever we think about furnishings, coziness and functionality are two things that always come first to our minds, right? We always want to add comfortable and stylish-looking furniture to our living areas. So the living room design for 2023 will feature sofas, chairs, tables, and other components of this room with round shapes. 
Go with the simple, sober, and multifunctional pieces of furniture. You can skillfully decorate these pieces with the rest of the angular decors, such as picture frames, wall cupboards, and art elements. You can easily create a softer and more delicate finish with curved or rounded shapes.
M

odern Living Room Ideas 2023

#5: Wallpapers & Wallcoverings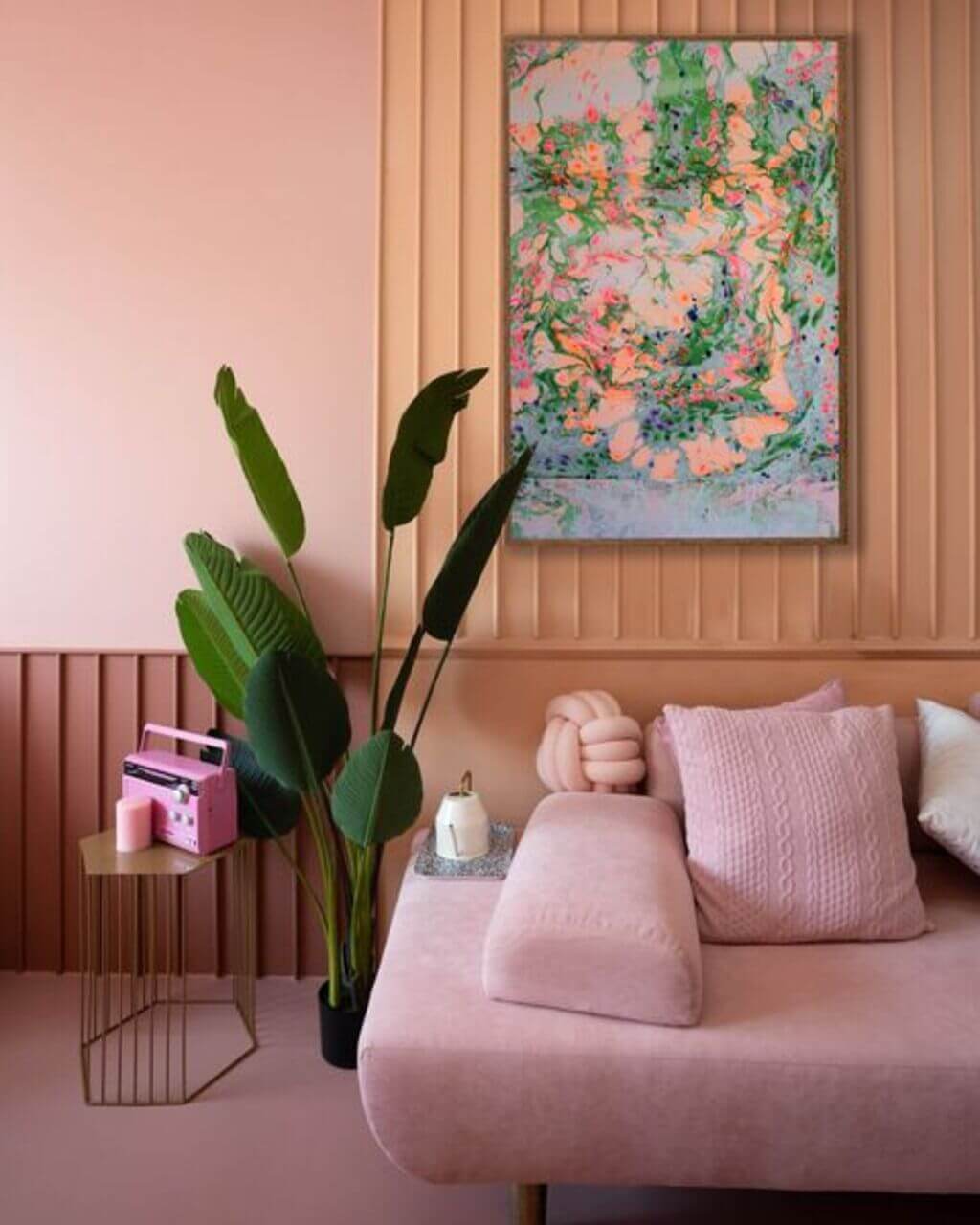 Source: hearstapps.com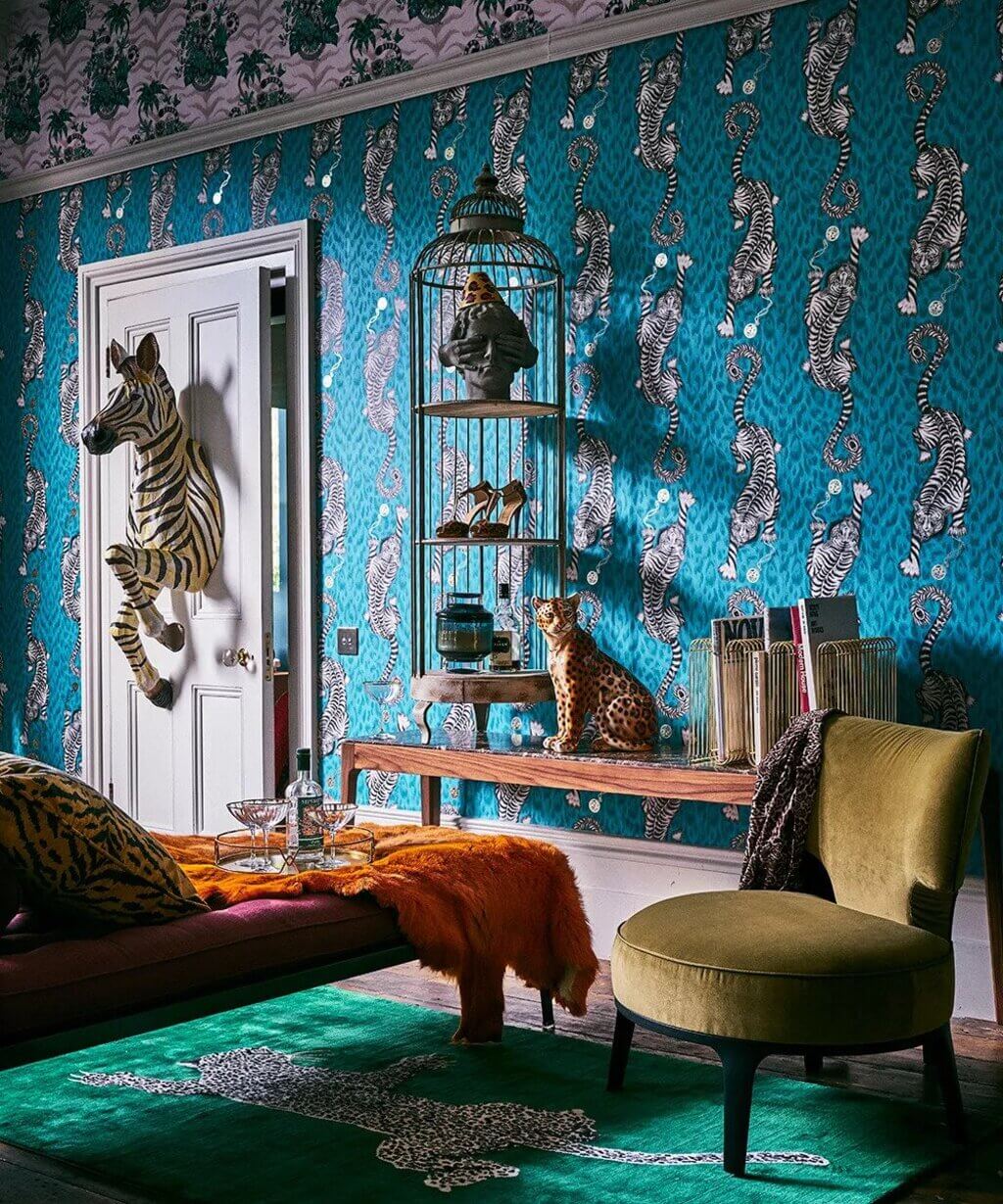 Source: futurecdn.net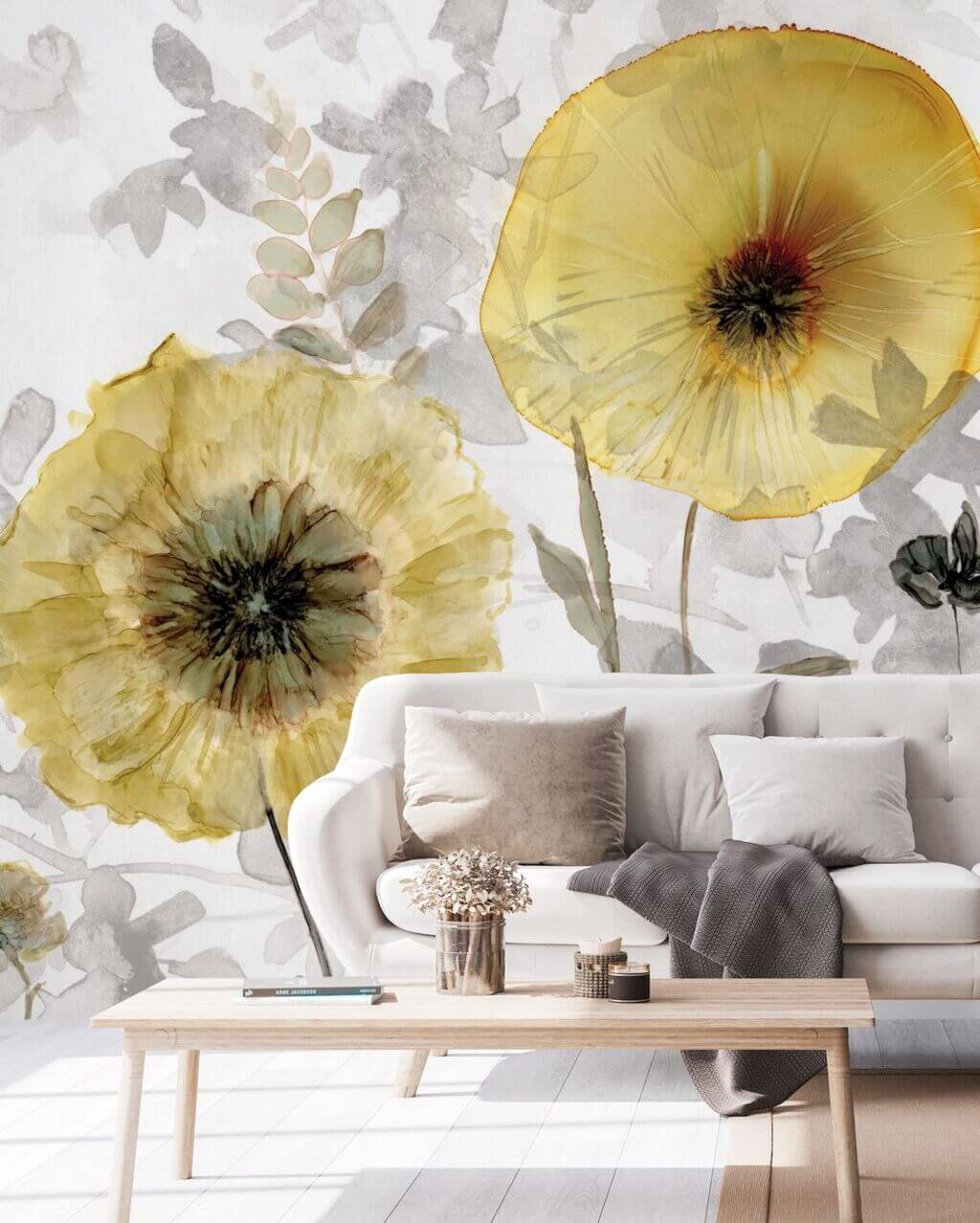 Source: hearstapps.com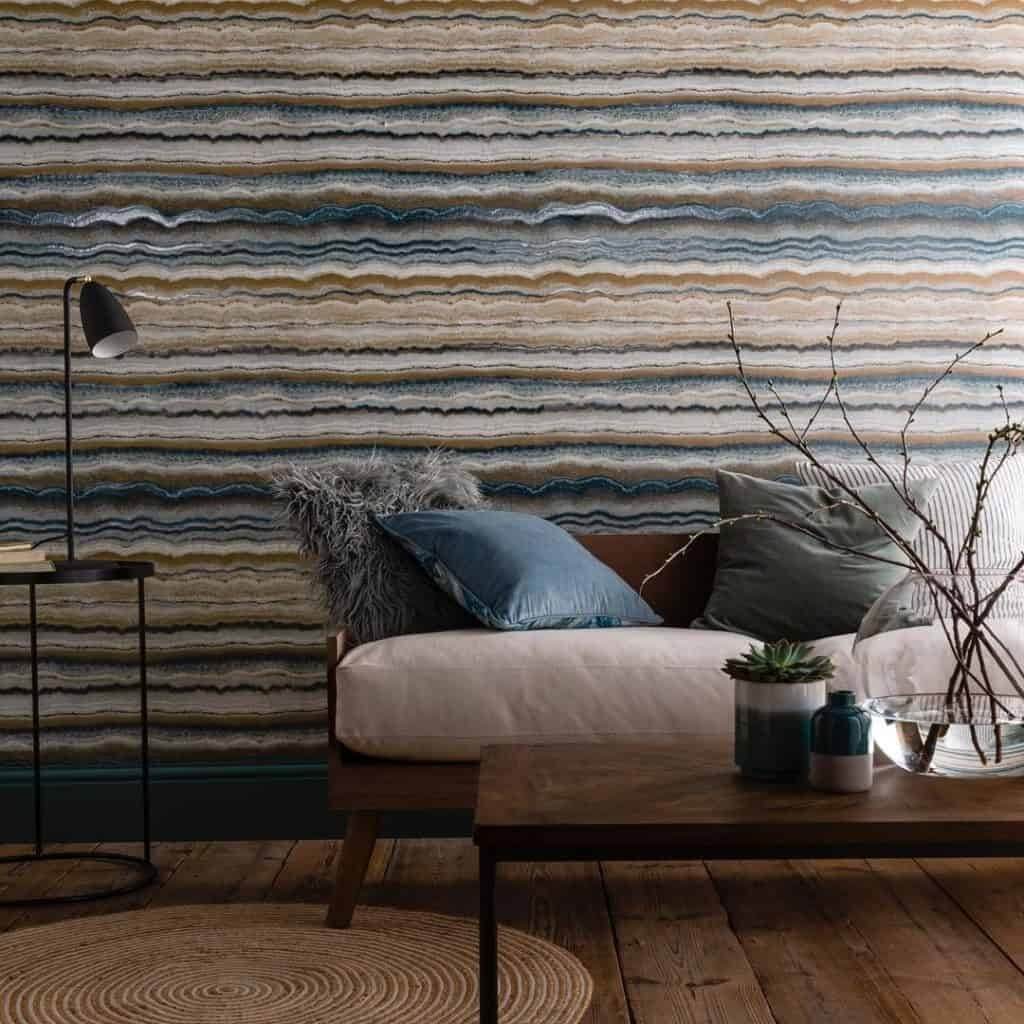 Source: house-interior.net
In recent years, wallpapers have become an important part of interior design. Even architects and experts also recommend using wallpapers to add some drama and character to the space. The following year, wallpapers will be one of the prominent designs in the living room trends 2023. 
From pretty floral, textured to patterns and graphics wallpapers, you can find wallpaper in any design and color. Even some companies offer to customize it according to your home interiors. 
Not only wallpapers but the coverings made from jute, silk, linen, and cotton will also be seen in many living rooms in the upcoming year. They're eco-friendly, inexpensive, and the easiest way to bring comfort and coziness into space. 
Styles like cottagecore, Scandinavian, and minimalism will be seen in the wallpaper trends of 2023. You can decorate your family room with these modern and dramatic wallpapers. 
Modern Living Room Trends 2023

#6: Comfy Minimal Style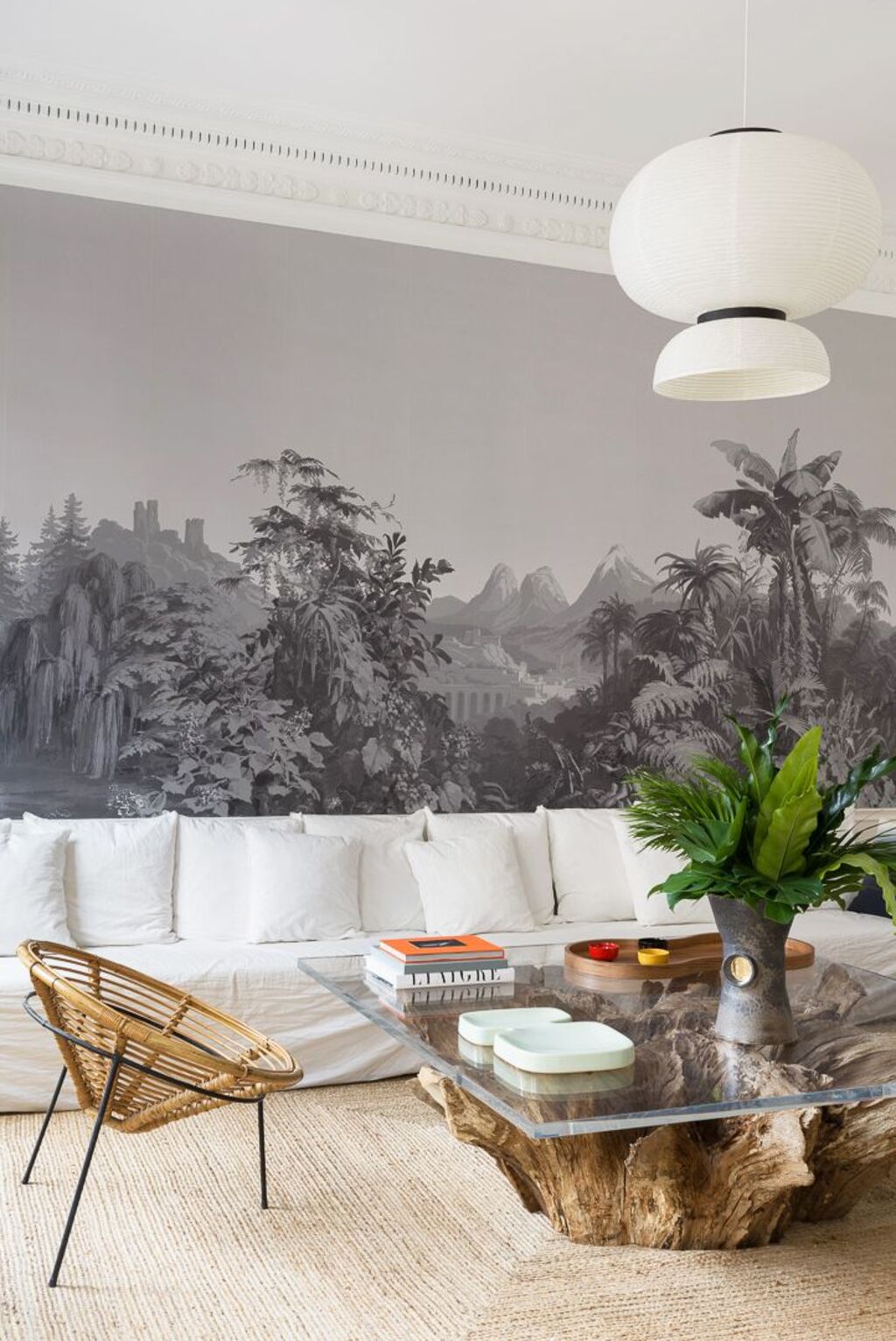 Source: hearstapps.com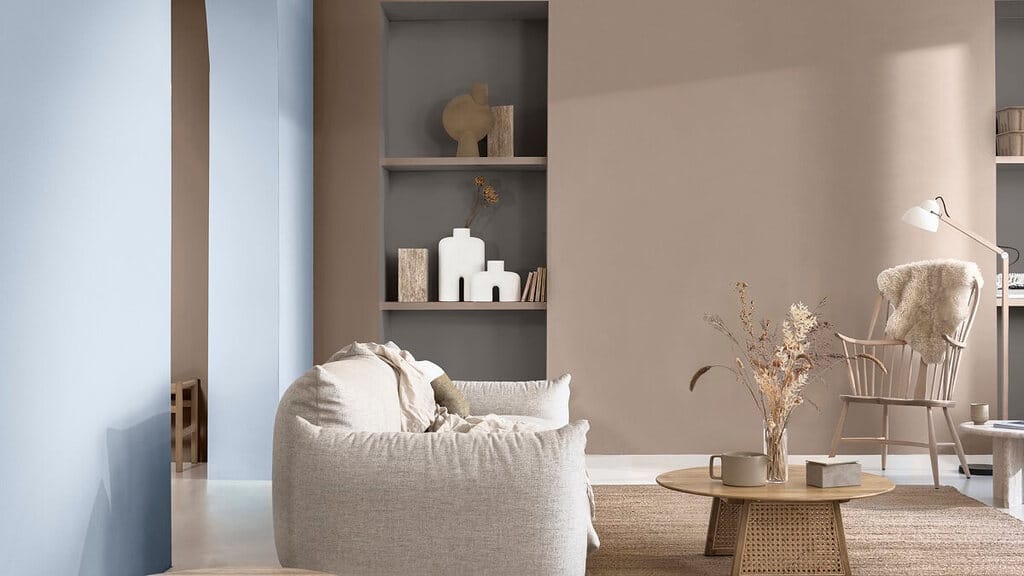 Source: thenordroom.com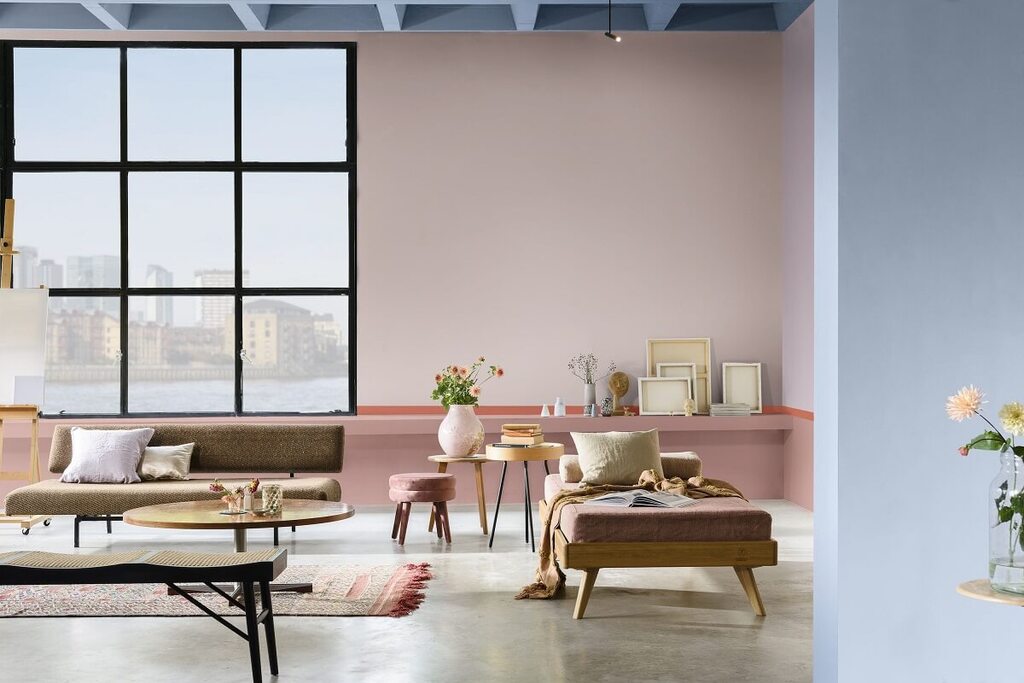 Source: thenordroom.com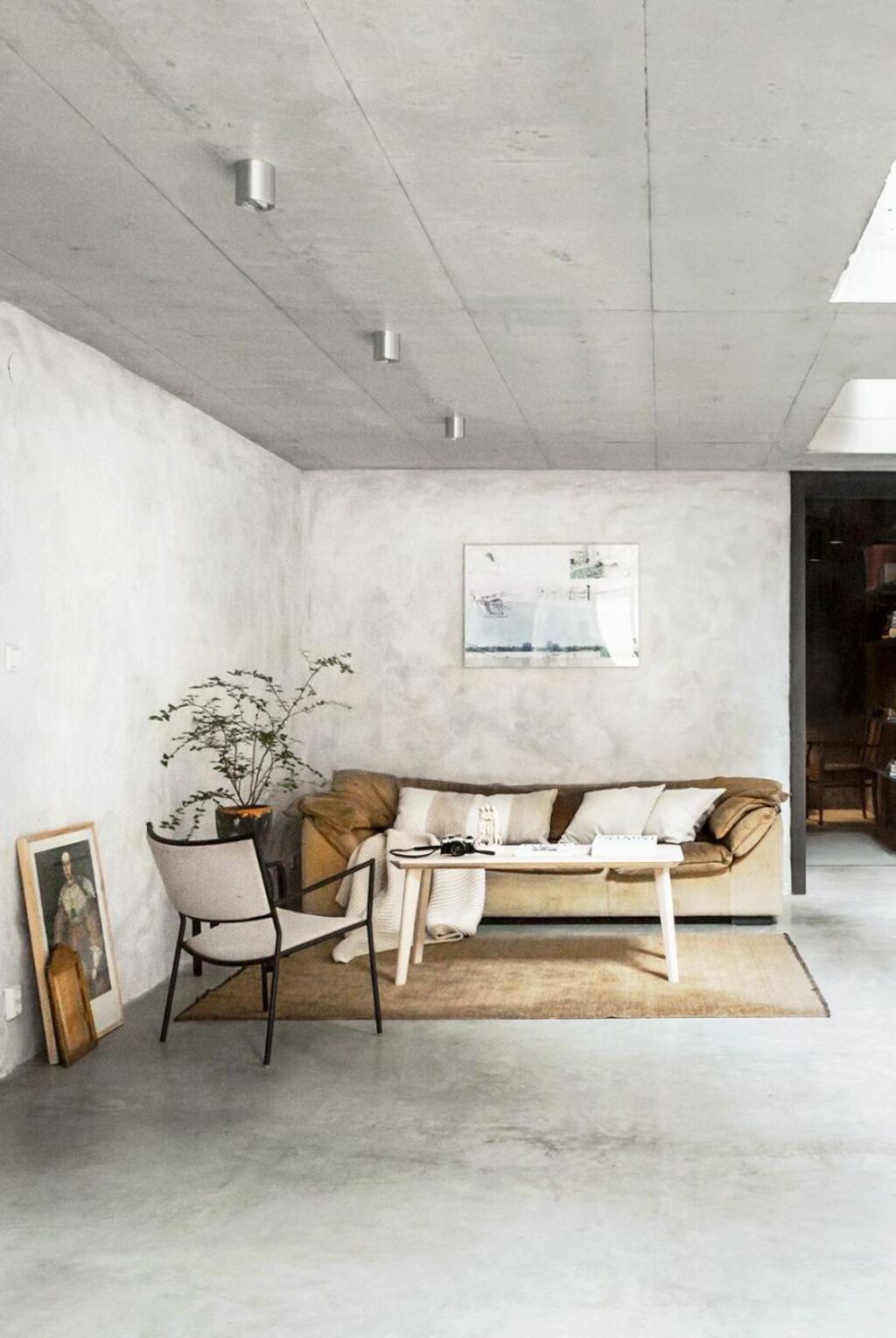 Source: pinimg.com
Whether it is a living room, bedrooms, or bathrooms, minimalist modern interior design is becoming more and more popular. Due to easy integration into various styles, this style is always in demand, especially in big cities and urban areas. 
Living rooms filled with oversized couches, lots of storage spaces, and walls with many decorated pieces look so tiring and clumsy, and people are so over it. They now prefer the more clean, sophisticated, and minimal approach known as the minimalist style. As we already mentioned, the main emphasis upcoming year will be on comfort and functional space.  
This decorative style mainly consists of materials like concrete, glass, stainless steel, wood, stone, and artificial materials such as vinyl, PVC, or acrylic. Minimal style is all about having a room with maximum space, large windows, and good lighting. Everything else should be reduced to a minimum, including furniture and eliminating excess decoration, optimizing functionality. 
The overall look of the minimalist design is simple and concise, and it is perfect for open interiors filled with natural light. Include furnishings with smooth curves, cozy sofas, and upholstered furniture and try to highlight their minimalist lines. So, apply this new living room trend of 2023 and create a comfortable and aesthetically pleasing entertainment area where you can spend your entire day.  
Also Read: 8 Tips & Tricks When Choosing Wall Art for Your Living Room
Living Room Trend #7: More Natural Lighting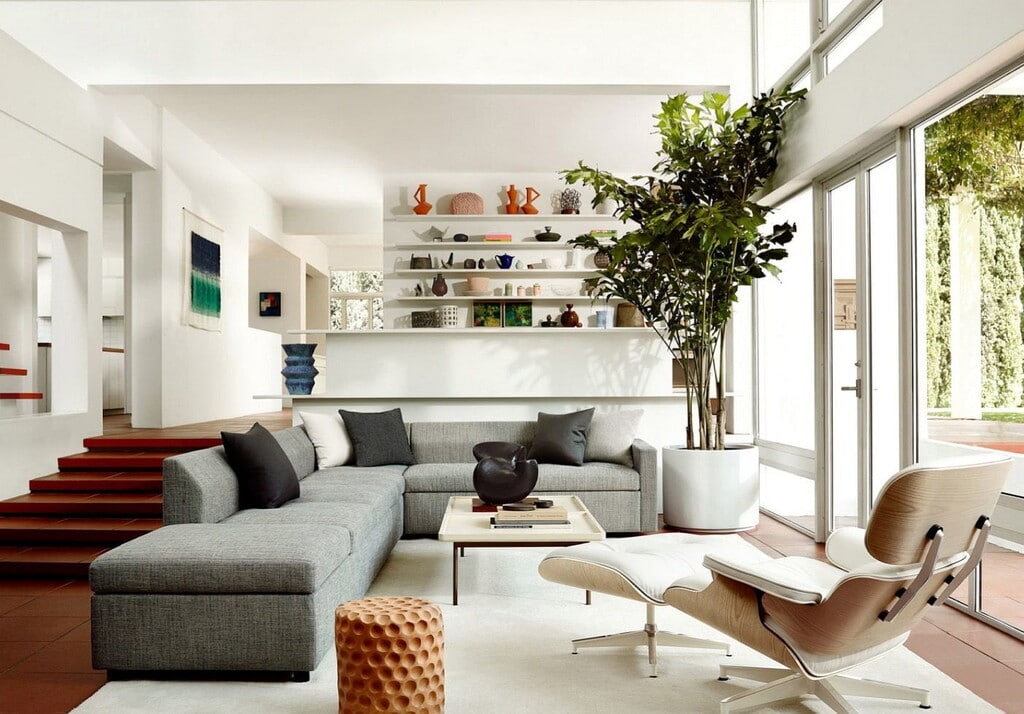 Source: architecturein.com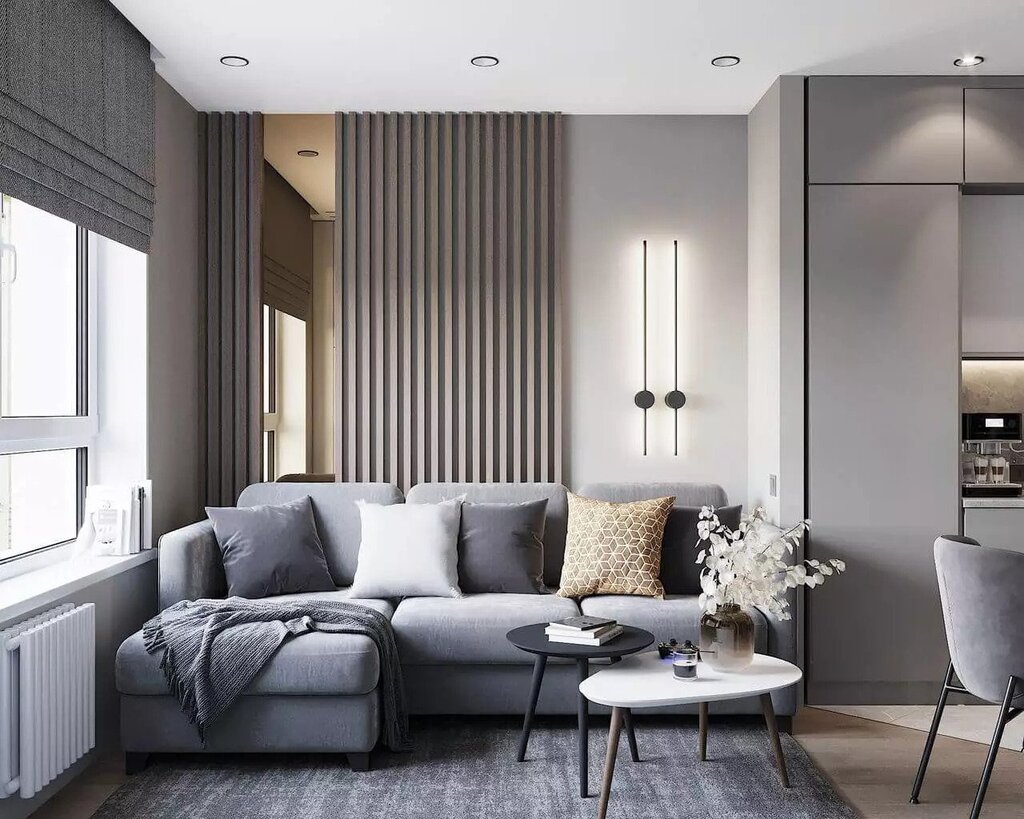 Source: hackrea.com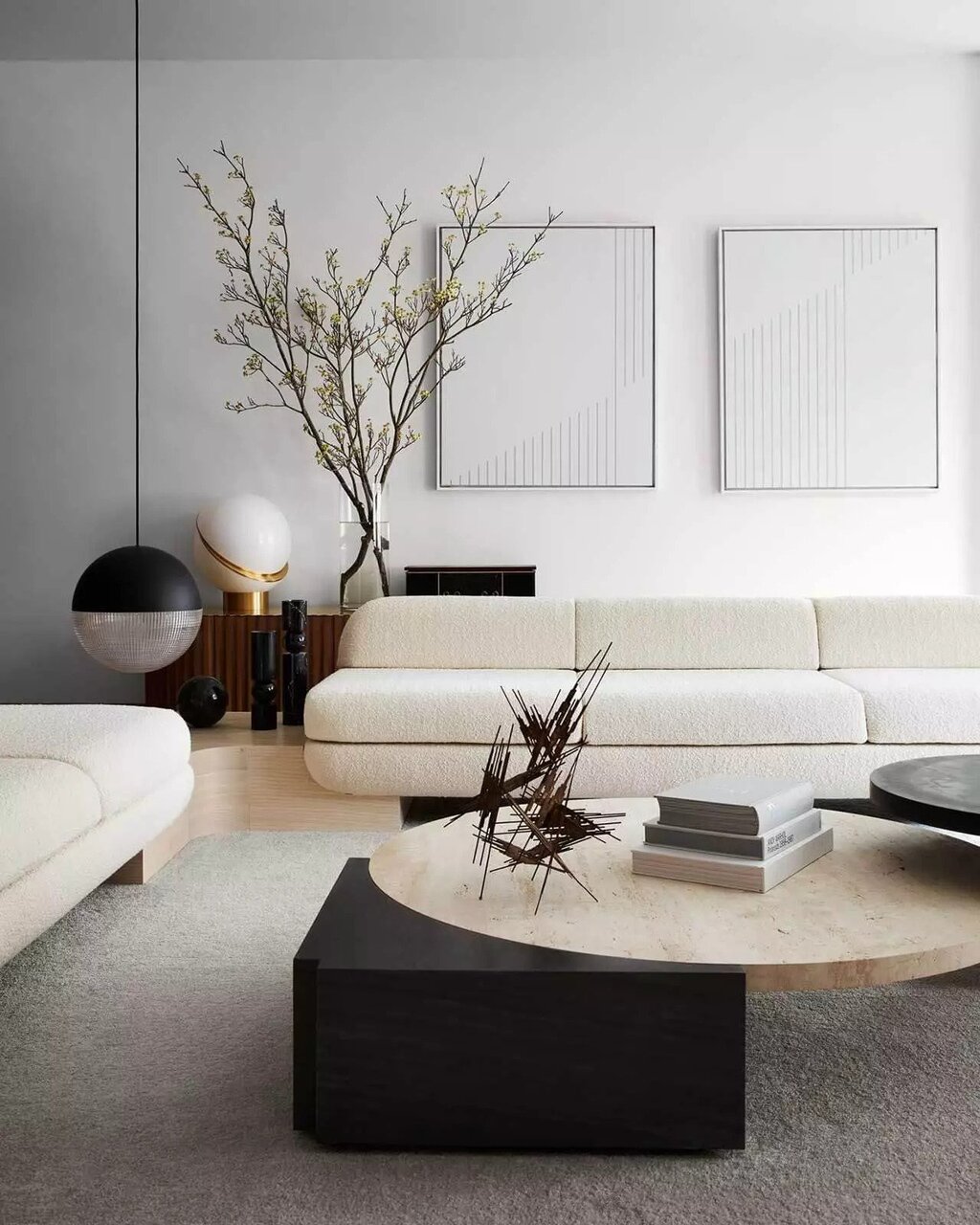 Source: hackrea.com
The last living room trend for 2023 on our list is the lighting! We all know lighting plays an important role in creating an ambiance and mood. So, the selection of the right lighting is as important as following other trends. 
As the main interior design theme of the upcoming year is minimal and soft, you can expect to see retro and contemporary lighting fixtures everywhere. So if you're planning to remodel or renovate your living room, think about the lighting. Place your furniture in such a way that more and more natural lighting can come into the room. 
Good natural lighting with artificial ones can really make your room stand out. With the help of lighting fixtures like pendant lights, chandeliers, and wall lighting, you can easily make your room appear spacious and change its environment instantly.  
For example, if you want a warm atmosphere, go with simple fixtures with softer lighting. Whereas if you want a more natural and organic look, add chandeliers and floor lamps made of glass and rattan. You can also pick a particular theme according to your interiors, such as vintage, art deco, or contemporary.
Final Thoughts + More Photos For Inspiration
So, which of the 2023 Living room trends are you the most excited about? Upgrading homes with the latest trends is always fun and exciting, but it also requires proper planning and designing. The central theme of the next year will be to focus on simplicity, functionality, and the beauty of nature within the room. 
You can follow the latest trends but don't forget to add personal touches. Do your research properly, form a general picture of how you would like your living room to look, and then finally, you can start shaping your dream living room. 
So these are all the latest living room trends 2023. I hope this blog has helped you to understand the upcoming trends for the living rooms. You can easily follow the trends that we mentioned in this blog and create a comfy, stylish living room in your home. Don't forget to share this blog with your family and friends so that they can also create warm and cozy living rooms in their homes. 
Here are some more inspirations for you to stay updated with the latest and modern living room trends 2023: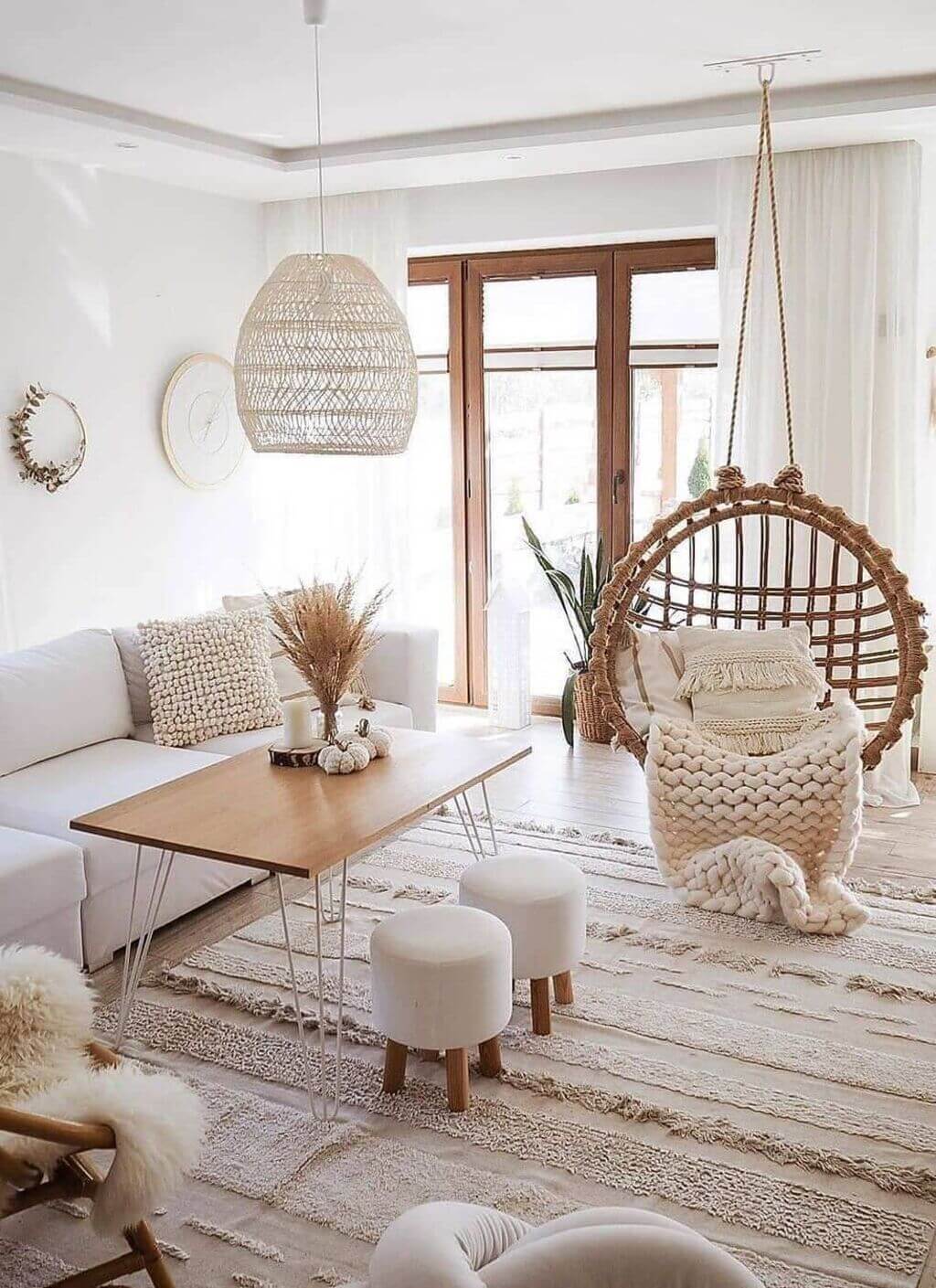 Source: soeursmagazine.com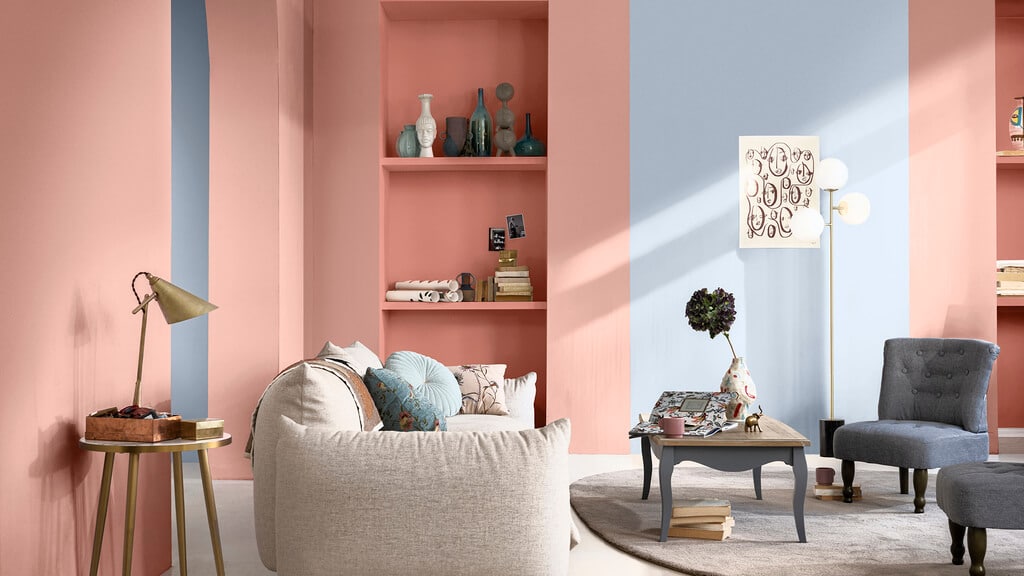 Source: marshallboya.com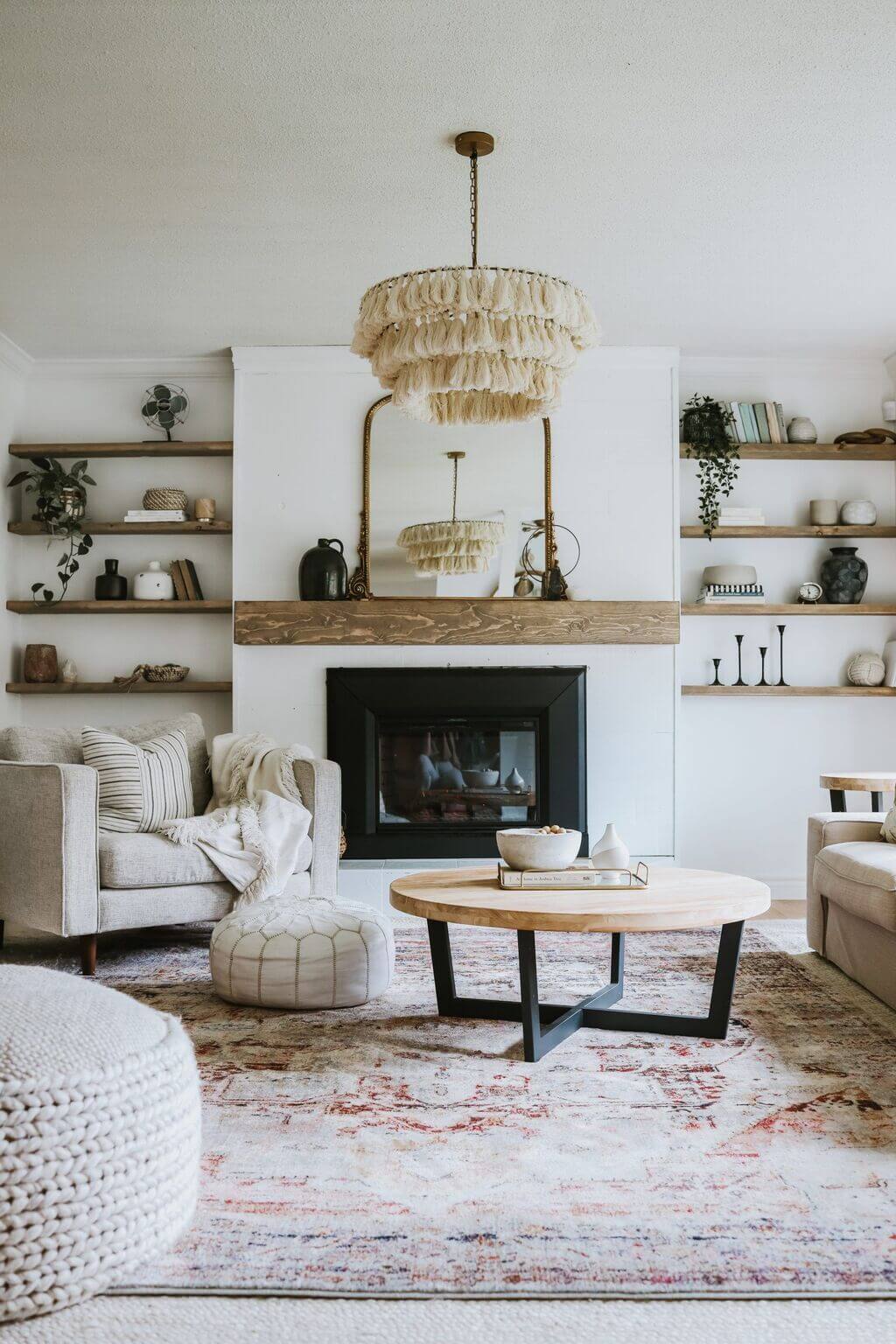 Source: pinimg.com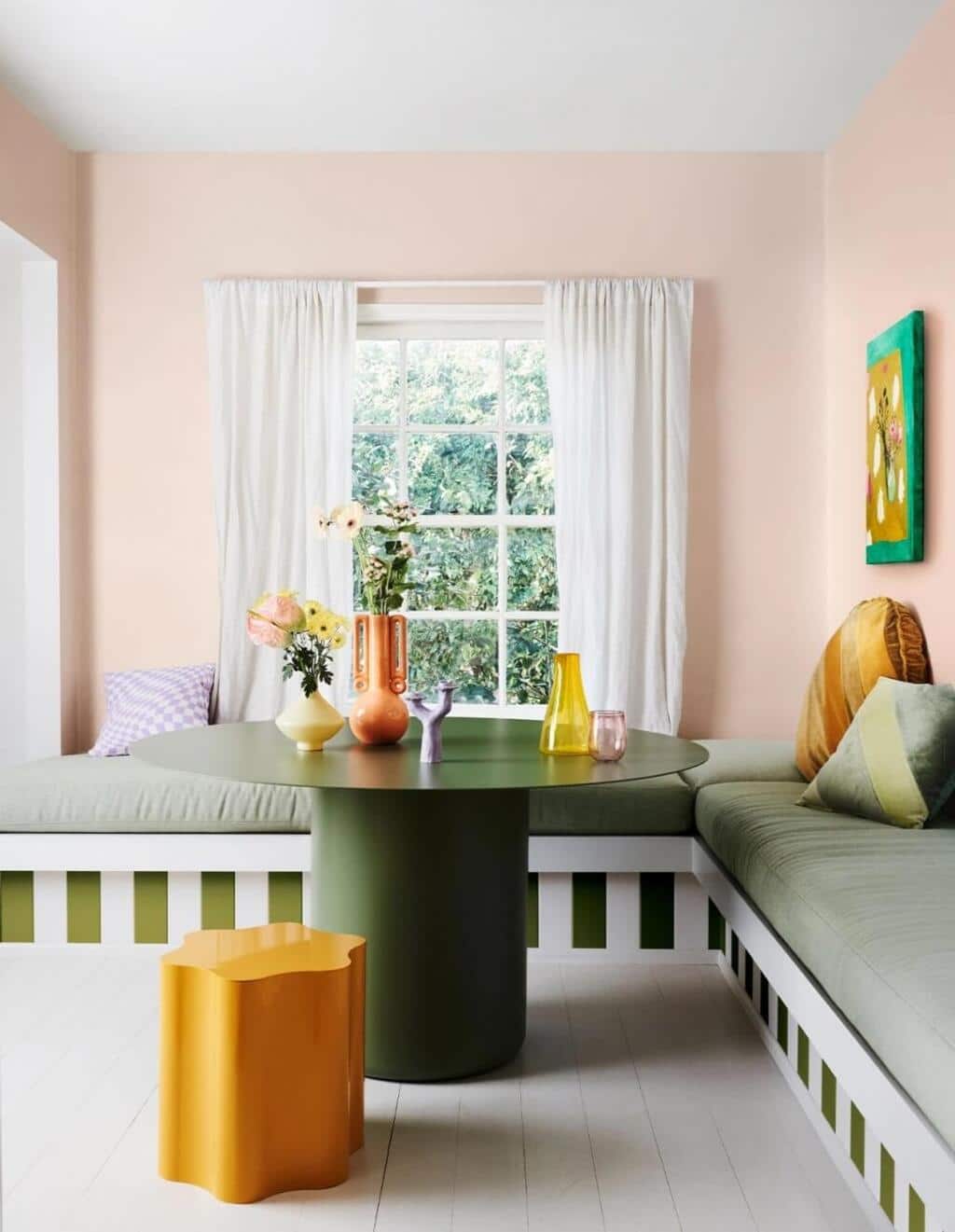 Source: thenordroom.com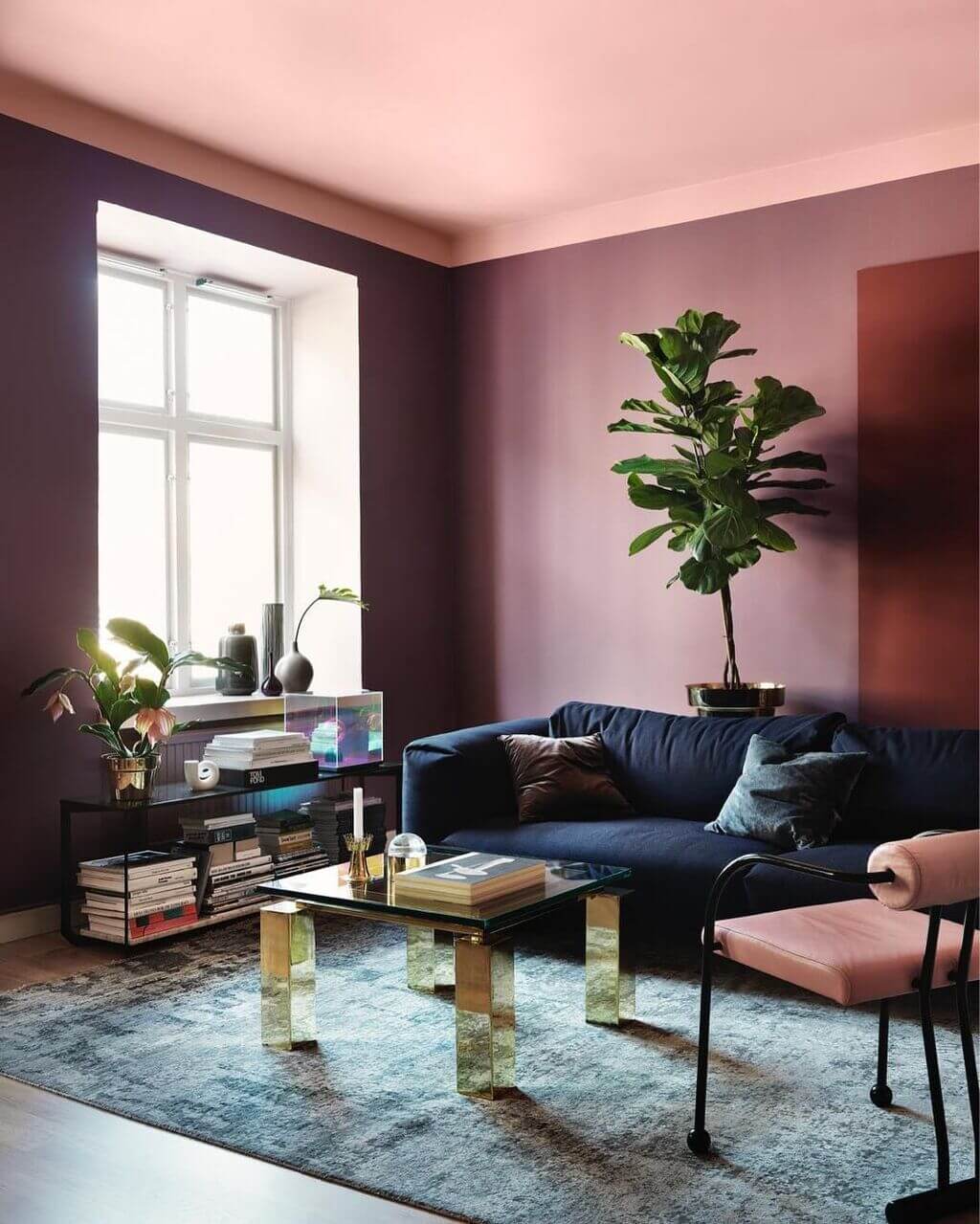 Source: pinimg.com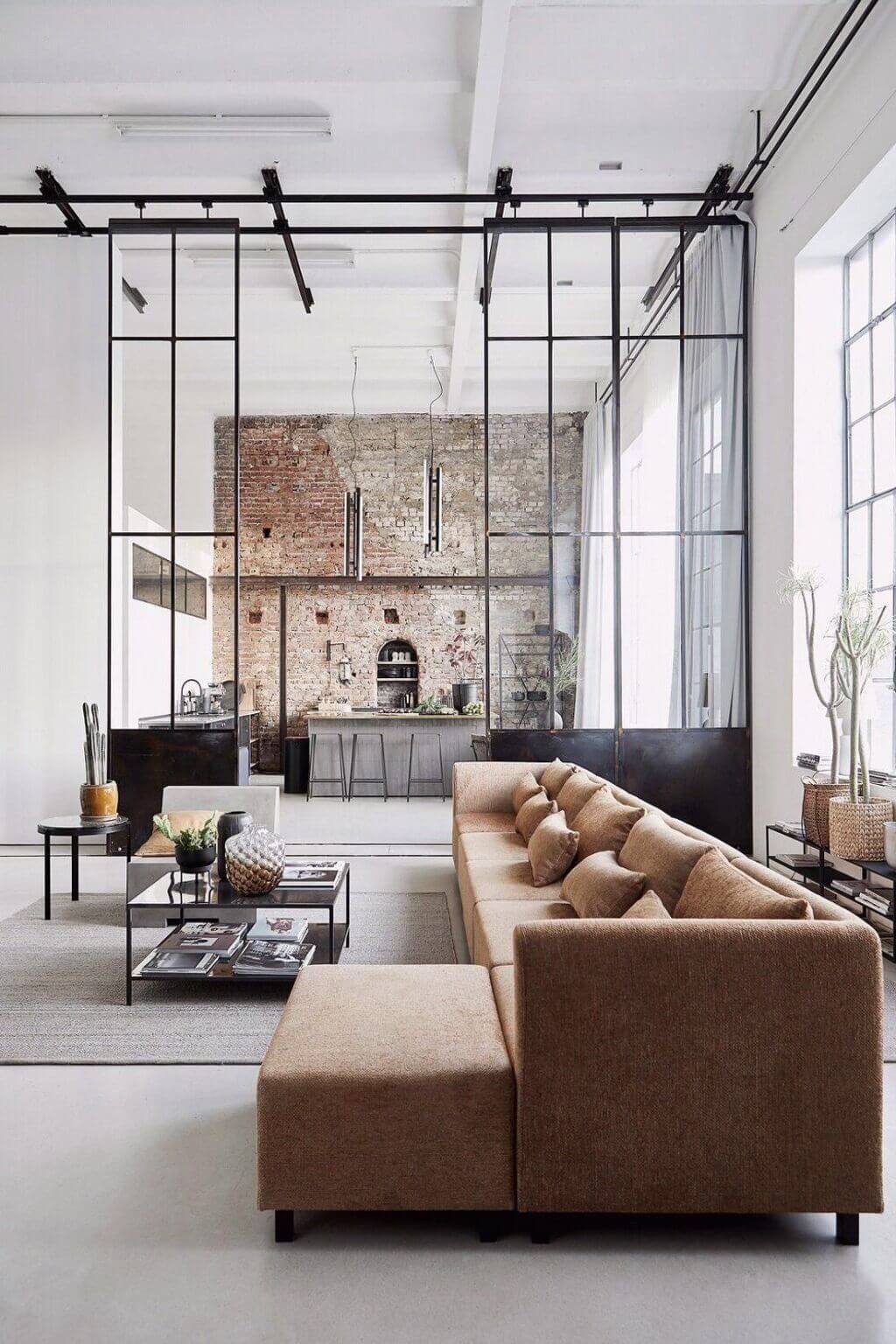 Source: pinimg.com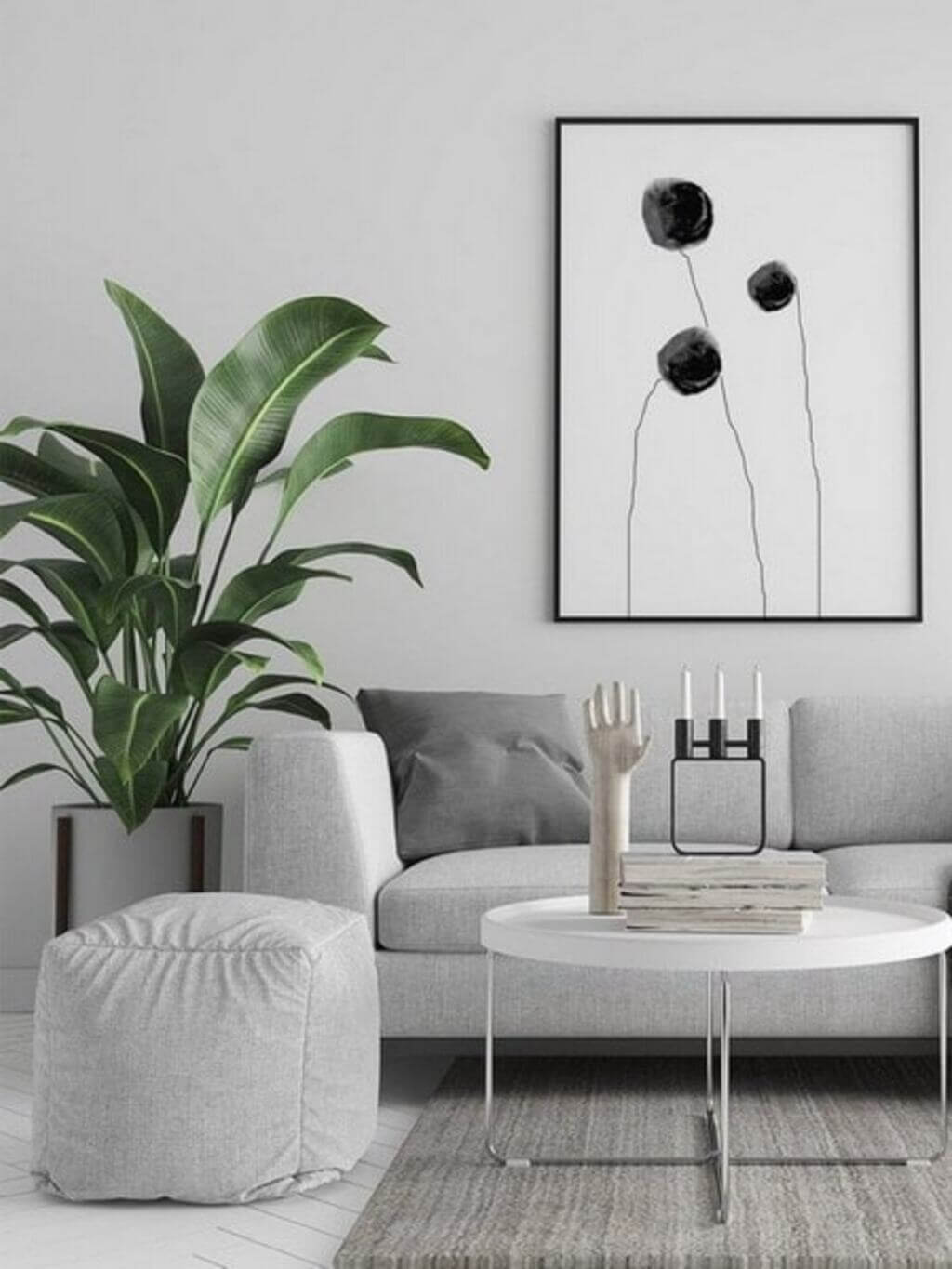 Source: indecortrends.com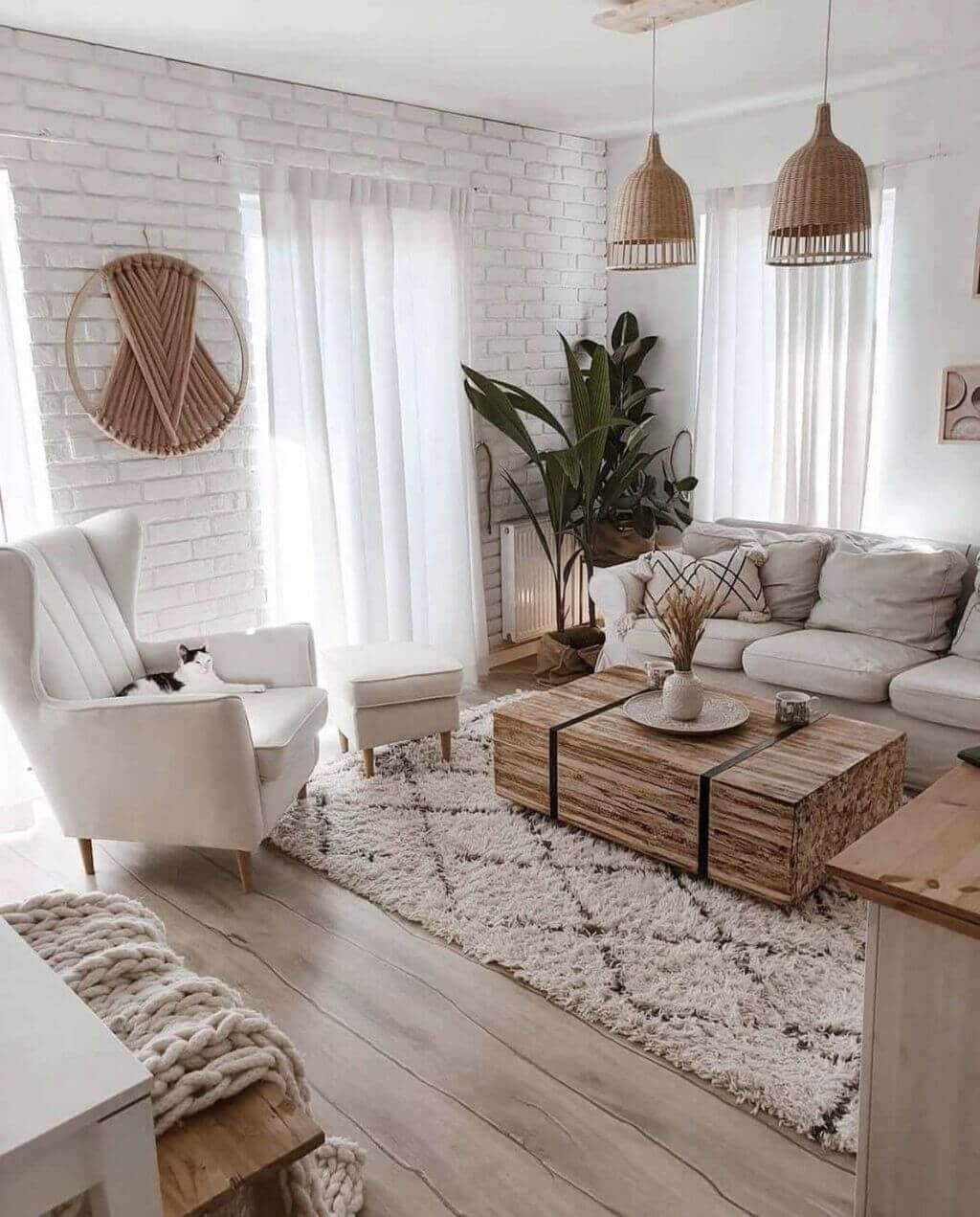 Source: pinimg.com
Source: pinimg.com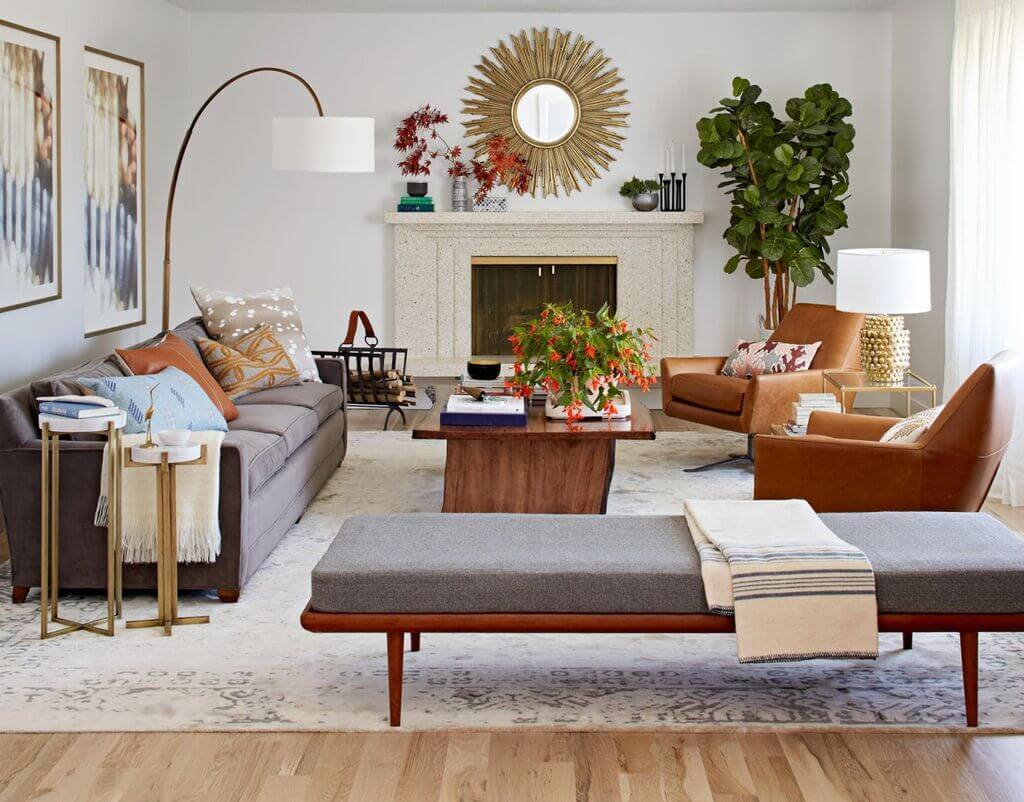 Source: pinimg.com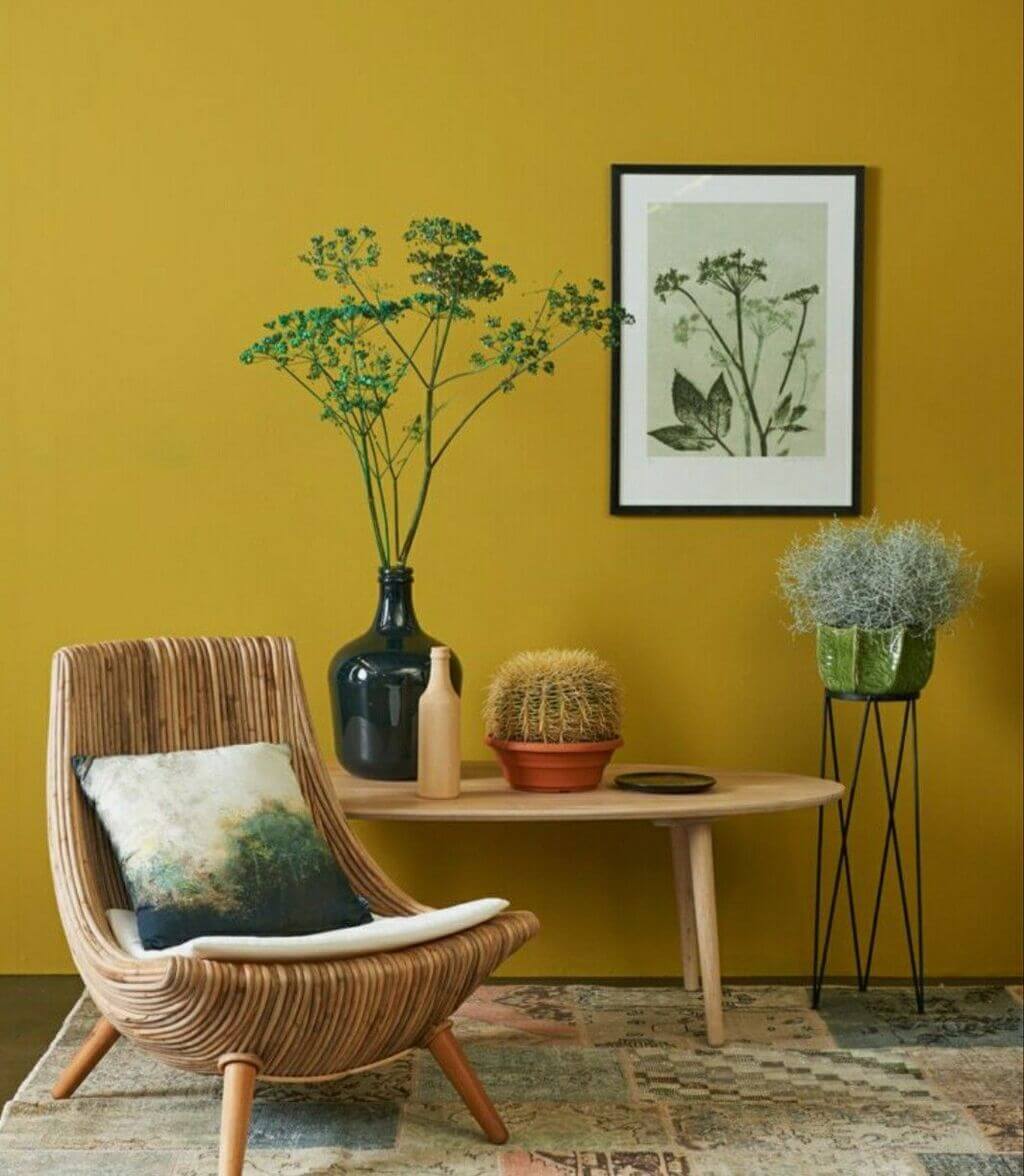 Source: pinimg.com
FAQs
1. What Are the Living Room Decor Ideas for 2023?
Here are some of the living room decor ideas for 2023:
Mixed metal finishes

Luxurious living

Statement lighting

Natural stone surfaces

Closed floor plans

Influence from the '60s and '70s, specifically for furniture design
2. What Are the Modern Living Room Ideas for 2023?
This year, you will see a gradual shift towards the earthy, texture-rich territory. It includes handmade pieces, customized touches, brown and wooden furniture, and neutral color palettes. These provide coziness and character to a living space.
3. What Colors Are Trending in Living Room Ideas for 2023?
Deep browns, coffee-tinged creams, earthy reds, and terracotta tones are some of the colors trending when it comes to living room ideas for 2023.
4. Is Gray Color Still in Trend for Living Room Inspiration for 2023?
In 2023, gray is not the preferred color. Instead, warm neutral tones are considered the best color choices for living room inspiration for 2023.
5. What Color Should Replace Gray for Living Room Inspiration in 2023?
Gray used to be a go-to color, but it has been replaced with beige for living room inspiration in 2023.
For more interesting home and office decoration ideas and architectural information, explore Architecturessideas.
Do follow us on our Instagram page architectures_idea for daily trend alerts and updates.