Renovating Your Floor? Consider these 5 Things First!
Are you dealing with an extremely old carpet floor left in your home by the previous owners, or switching from laminate to natural hardwood flooring? Let's renovating your floor.

Whatever the case, there are some important considerations to make before making any significant changes to your home's floor. We explore what these are and offer some tips to achieve an amazing floor renovation for your property. 
Explore All Your Options First
You might be content to install a brand new carpet as an affordable and no-nonsense option, but there are actually plenty of cheap, practical, and quite charming flooring alternatives to carpets on the market today. 
In particular, vinyl has seen a huge growth in demand and is use in interior design schemes throughout the country with hundreds of great patterns and colors to choose from. 
Equally, with a bit of research, you may discover that more "superior" materials such as hardwood floors or tiles are not as expensive as you'd imagined. The point is, it's worth staying open-minded about the materials you choose for your floor renovation rather than simply switching out your old carpet for a fresh one. 
Carpets are great for colder months, and if maintained well, can look quite nice, but there are also many downsides to this floor option. For instance, carpets need to be regularly hoover to remove dust and unwanted particles from sitting in your home.
Carpets can also be particularly bad for people with allergies, which can cause people's reactions to playing up due to dust and pollen that become stored up in old carpeting. 
A regular hoovering can do the job just fine, but this might not allow you to completely strip your home of allergens, dust, or pollutants that people are increasingly concerned about clogging up their personal living spaces.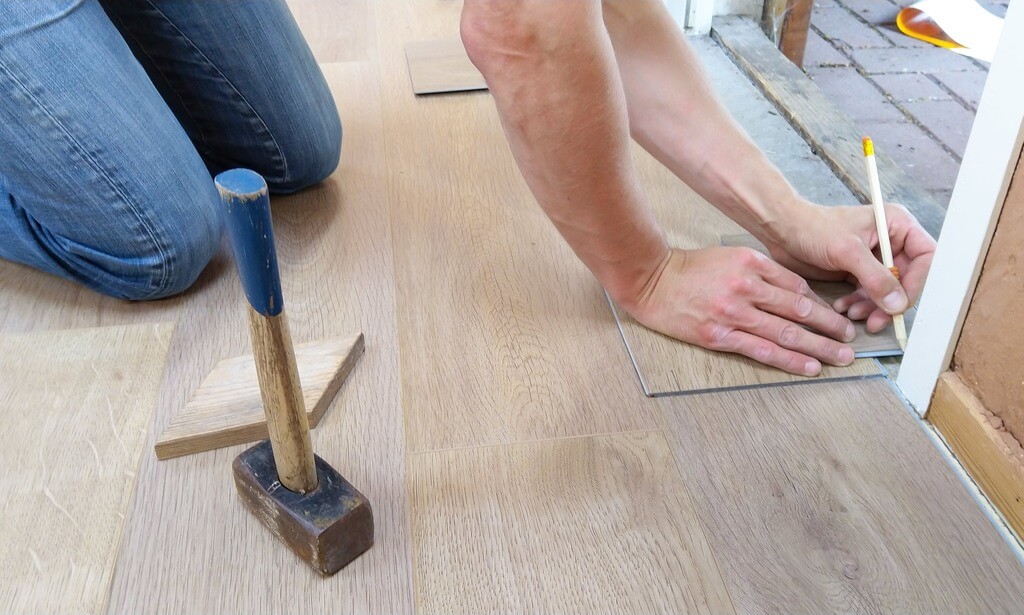 Source: pexels.com
Resale Value
Installing the right types of flooring in your home could be the investment that makes it stand out to potential buyers and potentially increases its value. For instance, hardwood flooring, while initially expensive to install, can significantly improve its appeal to new buyers, whether you're looking to sell in the near or distant future. 
However, you don't need to install a wood floor for better relative value. Other important factors are condition and consistency. Having multiple clashing flooring options throughout your home from carpet and wood to vinyl and tile can decrease your realized value as it would require more for new buyers to get it to look the way they want.
Another consideration is being too specific in your preferences. You may love a certain bright color like blue or green, but not everyone will feel the same. Carpets in "strange" colors have a way of making the overall atmosphere of the house feel equally strange. 
If the resale potential is a concern, we would recommend choosing neural and classic finishes and materials so that you don't deter any potential buyers in the future. 
Durability 
Many homeowners desire quality, durable flooring that will last. This can be important whether you have a young family with kids or just love to host and entertain large groups of people into your home regularly. 
Hardwood floors, vinyl, properly installed tile, and even laminate can offer good durability. Even though carpets in darker colors can stand up pretty well for years. However, we would say that when it comes to durability, your floors are only as good as their subfloor. 
When you install new flooring you must check that your subfloor offers a completely smooth and flat surface so that you can retain the integrity of your new flooring for longer. Tiles, for example, may become cracked or sidelined if you put them down on an uneven floor surface.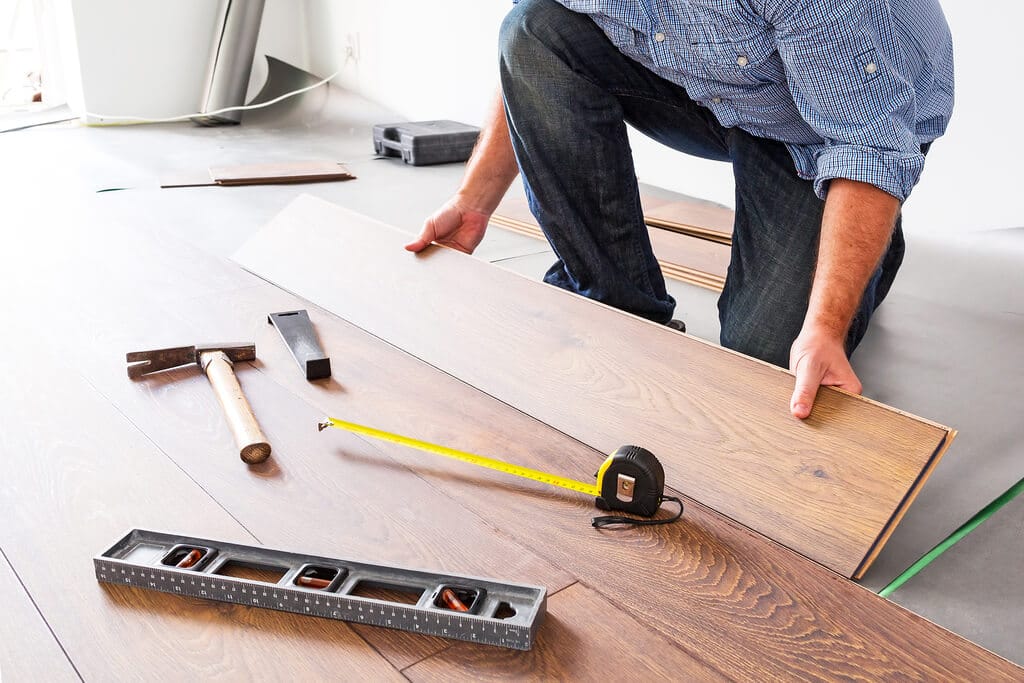 Source: amazonaws.com
Also Read: Flooring Trends for 2021: What's In & What's Out? (A Complete Styling Guide!)
Heat Transfer for Underfloor Heating
Carpeting is a decent insulator for floors and can help reduce the energy bills of your home, but it's not the best option if you have an underfloor heating system. There are many more materials that are superior when it comes to transferring the heat from underfloor heating systems into your home.
If you are installing a UFH system in your home, we would recommend talking to an expert about the way that different floor finishings interact with the kind of heat being distributed through your floor. As well as diffusing heat equally across the whole surface and making sure that heat is not reflected back down towards the ground, you will want to ensure the temperatures used won't somehow damage the floor material you have chosen or the fixing agent.
While tiles might not seem like the "warmest" floor option, they can actually increase the energy efficiency of your home and help you to keep warm in winter when paired with a high-quality liquid screed floor installation that allows heat to flow easily throughout the floor's surface and up into your home. 
Flooring Installation Method
If you have some experience handling floors then that's great, but if you don't, be careful when making the choice to handle your next floor renovation yourself.
As important as choosing quality flooring is, it's also crucial that you hire reliable and professional installers who know what they're doing and use the right tools. And always make sure you factor this into the price so that you're not only calculating the cost of the raw materials. 
No full-floor renovation project is going to be cheap, so it's crucial to prepare for both expect and unexpect expenses that you might run into. It's easy to think that you only need to budget for material, but you'll definitely want to add into consideration any costs for contractors, labor, and unexpected remodel changes that might occur during the process. 
Spending time searching for and getting to know a reliable local contractor and discussing your vision can also help you achieve exactly the right finish you want while offering you confidence and peace of mind when it comes to quality. 
Fortunately, there are many providers of floor renovation services and liquid screed Contractors in Oxford and throughout the UK. Just make sure you always check what their past experience is in handling certain types of flooring projects.