Modern Italian Style of Your Bedroom
Italian style has always led the world in fashion, and that's still true even today. Even the most modern Italian bedroom takes inspiration from the design trends of this beloved Mediterranean country. There's just something about la dolce vita that seems to infuse Italian décor with a homey, yet elegant flair. While you can brighten up your whole home with select Italian elements, what better place to create that "sweet life" than in the bedroom? 
Actually, the bedroom is a very important part of Italian life, as it serves as their safe haven. Creating a healthy, cozy atmosphere is necessary to properly relax and feel comfortable. That's why so many trends around Italian décor focus on the bedroom! 
Here are a few ideas for creating an Italian atmosphere in your bedroom, with the help of Villa Cotton, a new bedding brand offering hand-painted Italian designs on luxury cotton. 
Add a Touch of Rustic, But Not Too Much: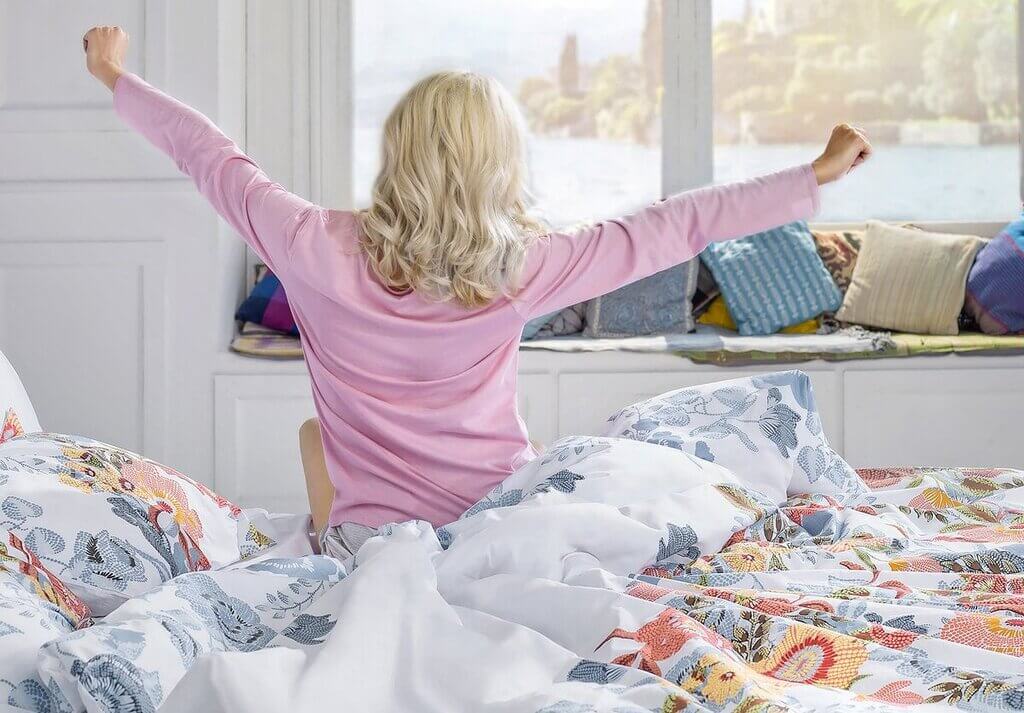 Source: villacotton.com
If you're looking for la dolce vita, you have to go to the source – those small, Italian villages full of flower boxes on the windows and brightly colored stucco houses, where wine is plenty and food is heavenly. The rustic, Tuscany-type style recalls this atmosphere. But be careful – if you layer in too many patterns and textures, it starts to look busy and the overall design scheme gets lost. 
Instead, choose a few statement pieces that bring across that the traditional, small village ambiance, and pair with other more neutral colors. In this case, we're looking at the Villaggio design from Villa Cotton, which is a great example. The mosaic style design with darker, soft 'shadows' in blue, offer contrasting textures without being overwhelming. The set, pair with a few statement lights to add coziness, would create a rustic yet modern feel in the room. 
Don't Be Afraid of Colors: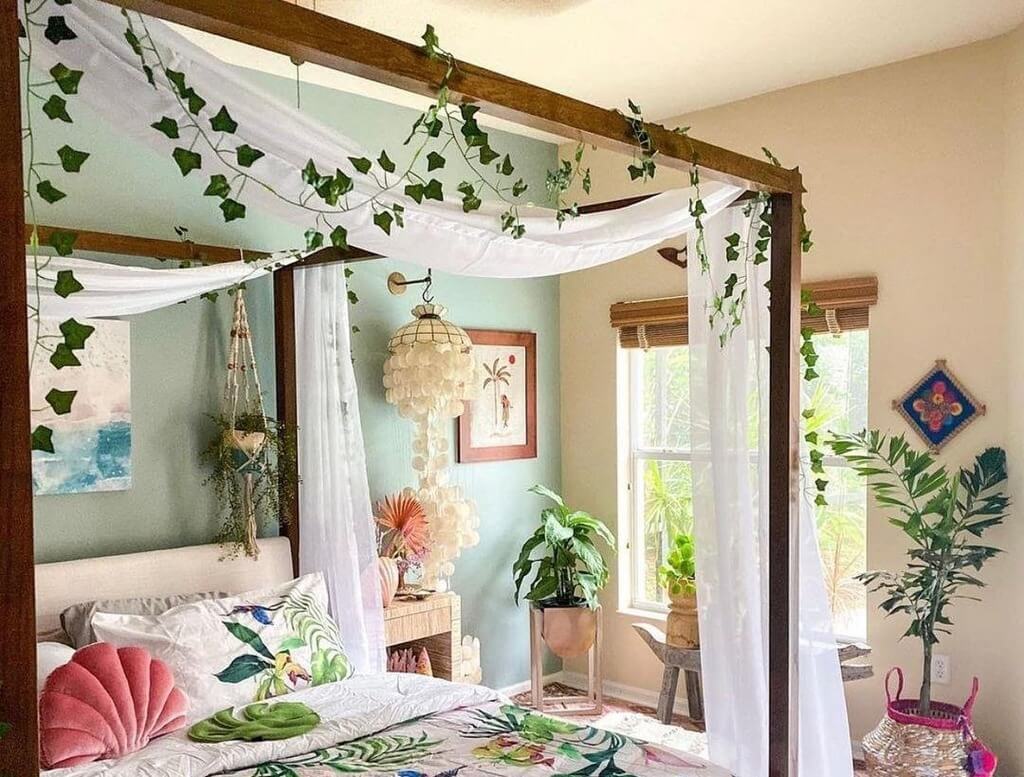 Source: villacotton.com
In order to really get into the mood of the Mediterranean lifestyle and décor, you'll have to move past the Scandinavian stark modernity. Many people assume that if you want to be a modern bedroom, it's all hard angles, monochrome, and bare walls. However, this modern trend is passed, and colors are in! Besides, how you suppose to create a welcoming, relaxing atmosphere in the bedroom without color? 
Much of Italian design relies on the use of bright colors, which helps to create a cheerful feel in the room. You'll find a number of Villa Cotton's designs are unabashedly bright and bold, such as the Palmeral design, which goes all out in terms of colors. Giardino is a bit more understated in its colors but has the same idea. 
Choose Your Patterns Wisely: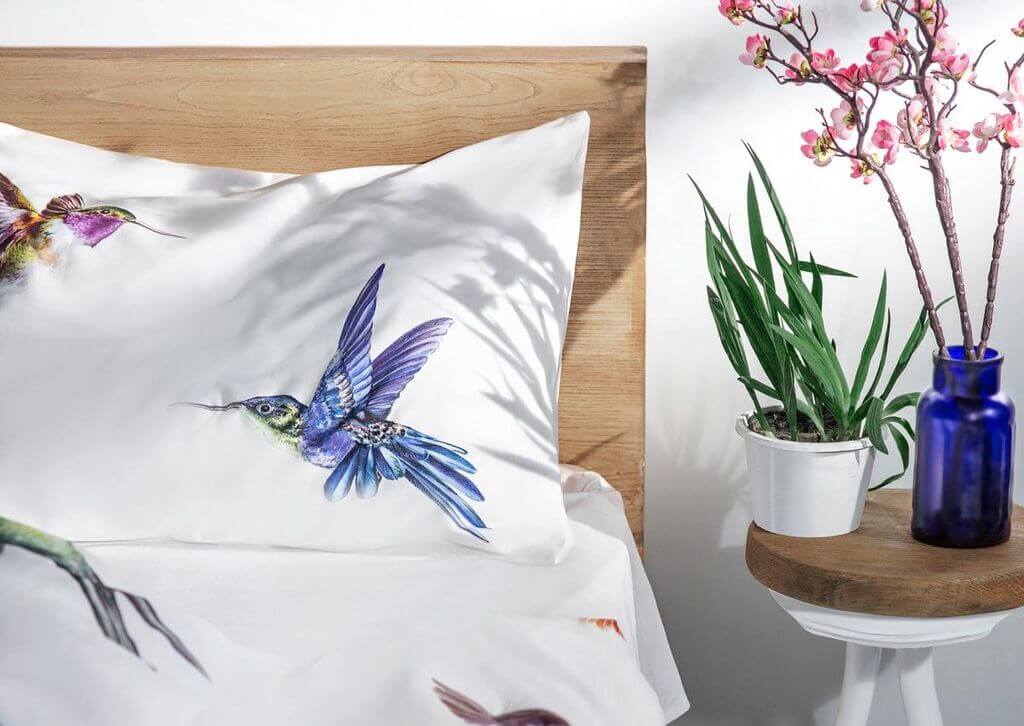 Source: villacotton.com
One of the greatest challenges in modern Italian style is the balance of patterns, as noted above. Italians seem to do it effortlessly, and the mix of patterns immediately evokes a sense of welcome, a home that is lived in and loved. 
How to create that sense of living? The right balance of patterns is a good start, and remember also that while it might seem full, the Italian style is not cluttering at all. In fact, leaving some empty or negative space in your room is a great way to draw focus to the bed and create that cozy atmosphere. 
A great example is the Villa Cotton Colibri or Equestrian designs. In Colibri, the hummingbirds are audaciously bright and detailed, but they don't fill every inch of space, allowing plenty of room for the fresh white of the material to come through. This draws more focus on the birds without being overwhelming. Equestrian has less negative space, but still, the blend of the sturdy buckles and the gentle flow of the tassles leave enough space for the design to register. 
A bold pattern bedspread, pair with a colorful stucco-type paint wall, and a few cozy lamps could be enough to create that comforting Italian feel. 
Look to Italian Designers and Artists:
Why not go straight to the source? Take some time to do research into what Italian designers and artists are creating now and incorporate their work into your bedroom décor. You can also bring in iconic elements from the most famous Italian designers. However, it's just as effective to discover the trends on the ground in those villages where la dolce vita is not a dream, but a way of life. 
That's why when Villa Cotton decides to go for the Italian style, we didn't just assume we know what the Italian style is or what their designs would look like. We visit a number of small workshops in the artsy village Como not far from Milan until we found what we were looking for. 
You too can have a trendy, Italian-style bedroom! It might seem intimidating at first to give your bedroom an Italian makeover, but it's actually very easy – and even easier with Villa Cotton bedding. A statement bed set from Villa Cotton is a great centerpiece for your décor and can inspire you with other design elements.