Should you have more people living in your home, or simply want a private place to use the facilities and get clean in peace, then you might have considered adding an en suite to your bathroom. This bathroom would be for your use only, attached to your room itself.
Whether you plan on building an entirely new room to serve this purpose or making adjustments to the size and space of your existing bedroom to fit one in, you might want to consider how to best decorate and make use of this space. Here are some great ways to decorate your bathroom.
Luxury Furnishings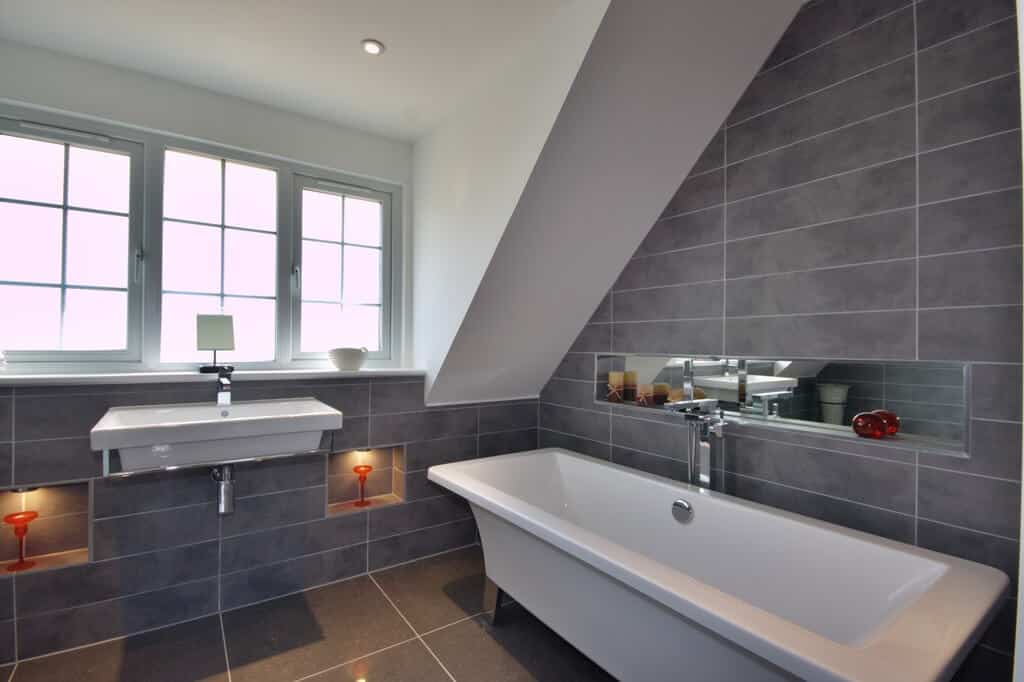 Some of the main features found in your en suite may be the bath, shower, basin, and toilet. Rather than opting for standard furnishings, you may instead want to head to to choose from some more luxurious options. This could include having a statement piece, such as a marble freestanding bathtub, to allow you to really relax and get clean in style.
You may also find that you can match pieces to each other, meaning that the room looks like it has been designed around the furnishings. When choosing, you may want to consider which materials and color patterns really pique your interest.
Decorating the Walls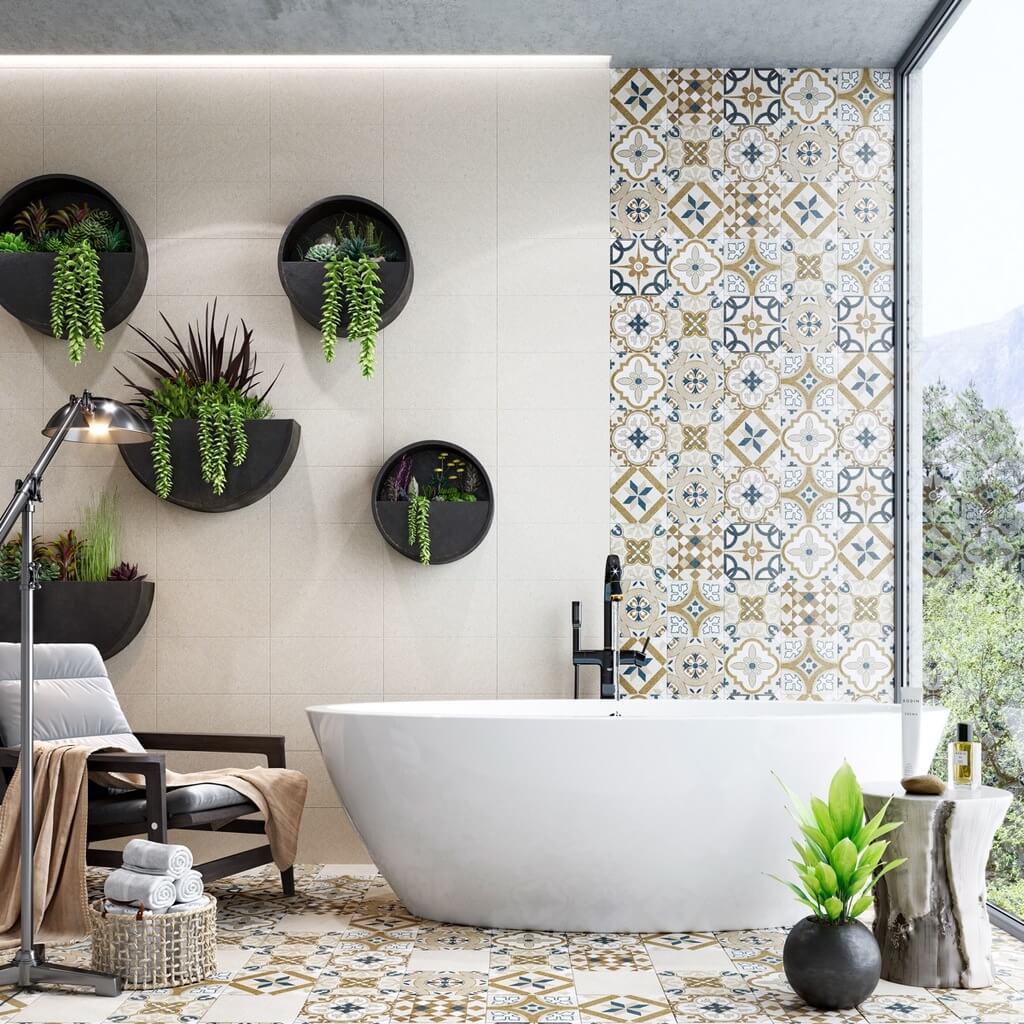 It can be difficult to choose between paint or bathroom tiles. You might have initially considered tiling only around the bath or shower to protect the walls from dampness.
While the use of paint can make it easier to change your color schemes at a later date, there is a potential that it could make the space cramped. In addition to this, there may still be the chance of water coming into contact with this surface, leaving unsightly marks.
Alternatively, you may want to think about the benefits of a fully tiled bathroom. This may not only make cleaning that much easier but also create the illusion of more space by giving additional surfaces for light to reflect off. Hanging mirrors, or using mirrored tiles, in places can also greatly assist with this.
Increasing the Amount of Natural Light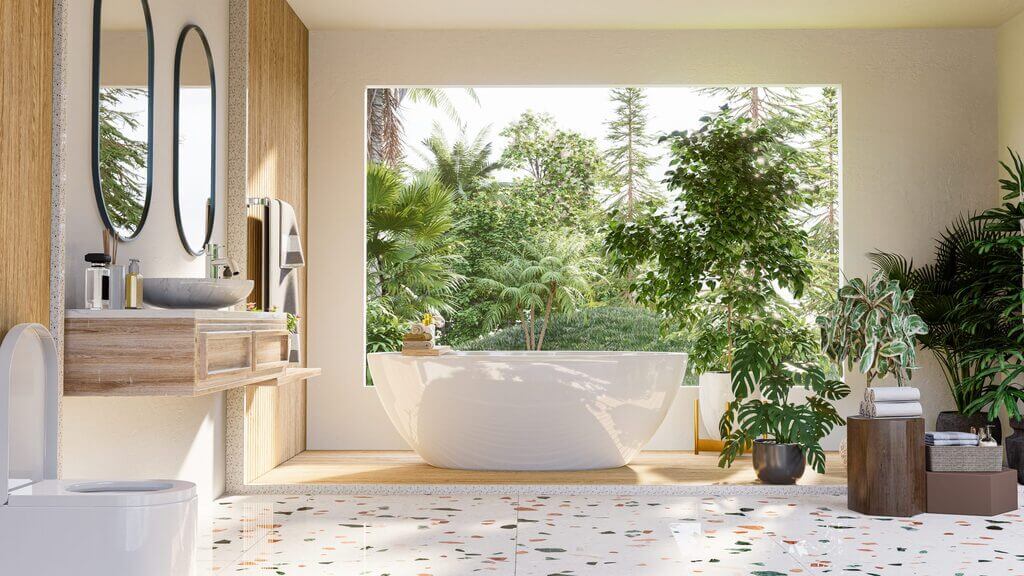 It might seem obvious to have a window in the bathroom, but the way you go about this may vary when compared to the rest of your home. A window in this room may exist not only to provide more light but also as a means of allowing steam to escape. Due to this, you may be interested in having a skylight installed in the bathroom.
This could negate the need for a ceiling fan, allowing you to gain more peace and relaxation in the room. In turn, that could cut down your electric bill. You may also find that it assists with keeping mold at bay, something which can be rather important in a room prone to lots of moisture in the air.
Add Some Plants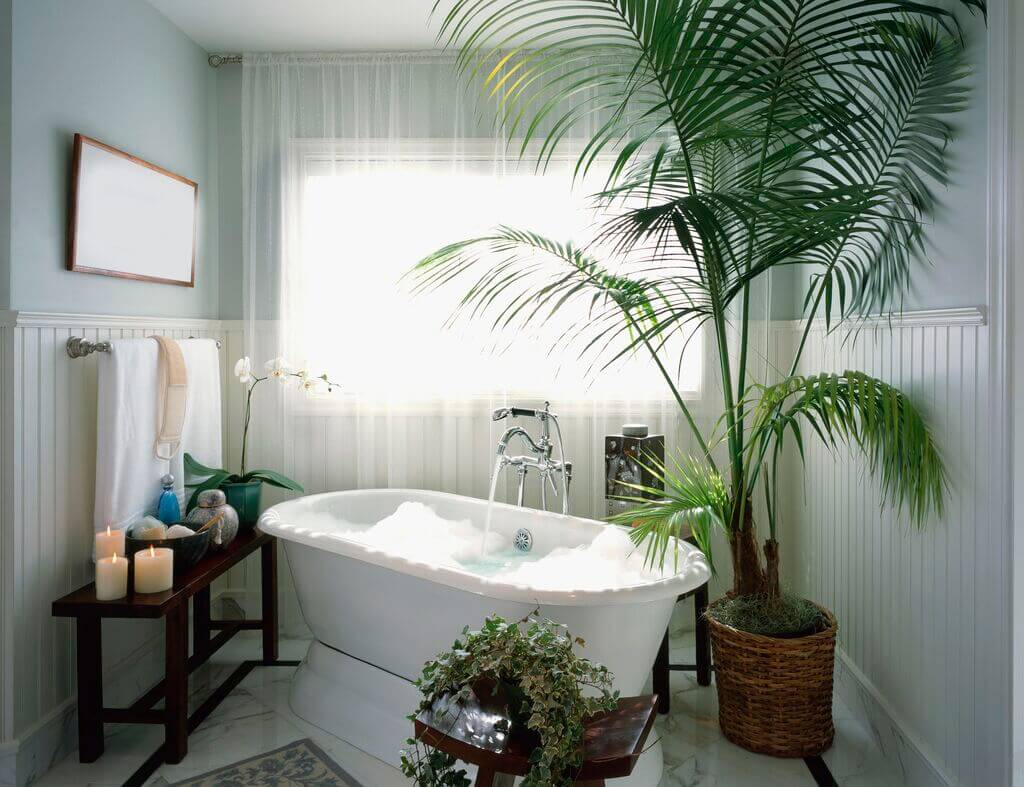 Who doesn't love a spot of greenery? Bringing plants into your en suite bathroom can really liven up your space and make it somewhere you enjoy spending time. However, not all plants will survive in your new bathroom, so make sure you choose ones that like humid environments.
Some plants may not even need watering and will soak up the moisture from the air – perfect for homeowners that don't have much of a green thumb. Alternatively, if you know you won't be able to keep your plants alive or are often away on business, consider adding some hanging plants to the bathroom.
This can still help the space to feel more natural without the added stress of watering and maintenance.
Upgrade Your Towels
If you're going to all the trouble of installing an en suite, you might as well treat yourself to some luxurious towels, especially if yours have seen better days. Over time, towels won't be as absorbent as they once were and they may even develop a musty smell that you just can't get rid of in the washing machine.
Not only is this unpleasant for you and your family, but your guests probably won't feel as comfortable as they could in your home. Egyptian cotton towels are some of the best towels around and will look amazing hung up in your en suite. Alternatively, you could stack your towels on a small shelving unit or even roll them up in a basket.
Building an en suite bathroom for your bedroom can make your home feel that much more luxurious. When doing so, you may want to think about how you decorate and use the space, to ensure that any choices you make are right for your needs.