Hat Storage: Hang Em' Up With These 20 DIY Hat Racks ideas!!
Hats are such a functional and trendy fashion item these days! From saving you from a bad hair day to uplift your whole outfit look, hats are quite handy and useful. Furthermore, wearing a hat also protects our heads from the harsh sun. So, it will be no surprise for us if you have a lot of hats in your home! In fact, I do also love hats, and over the years, I also have collected a decent number of hats. 
Hats can create a mess…a huge mess…if you have no place to store them. Yes, that's the only drawback with the hats that they can instantly create clutter and mess. So what's the solution? The answer is simple- Get a hat rack! 
A hat rack seems like such a simple item to have in your house. It consists of multiple hooks to hang our and our guest belongings, and we usually placed it in an entryway. But this single simple organization item could have a significant styling effect.
So add a hat rack in your home for better organization. But wait, why buy a new one when you can DIY it! Just with simple things that are already in your home, you can actually create many useful things with simple DIY skills. A hat rack is one of many things that you can build from your creative ideas.
Are you looking for inspiration? Today we have collected twenty creative DIY hat rack ideas that you can build in no time. The main advantage of making your rack is that you can decide the exact size, design, and shape. 
20 Cool Hat Rack Ideas of 2020!
So, grab all your baseball caps and fedoras off of the floor and get ready to organize your stylish hat collection with these awesome hat rack ideas. These rack ideas we are about to show you are not only for the hat, but also you can hang your baseball caps, scarfs, coats, purses, bags, jewelry, ties, and many more. So, let's have a look at these innovative ideas:
1. White Retro Hat Rack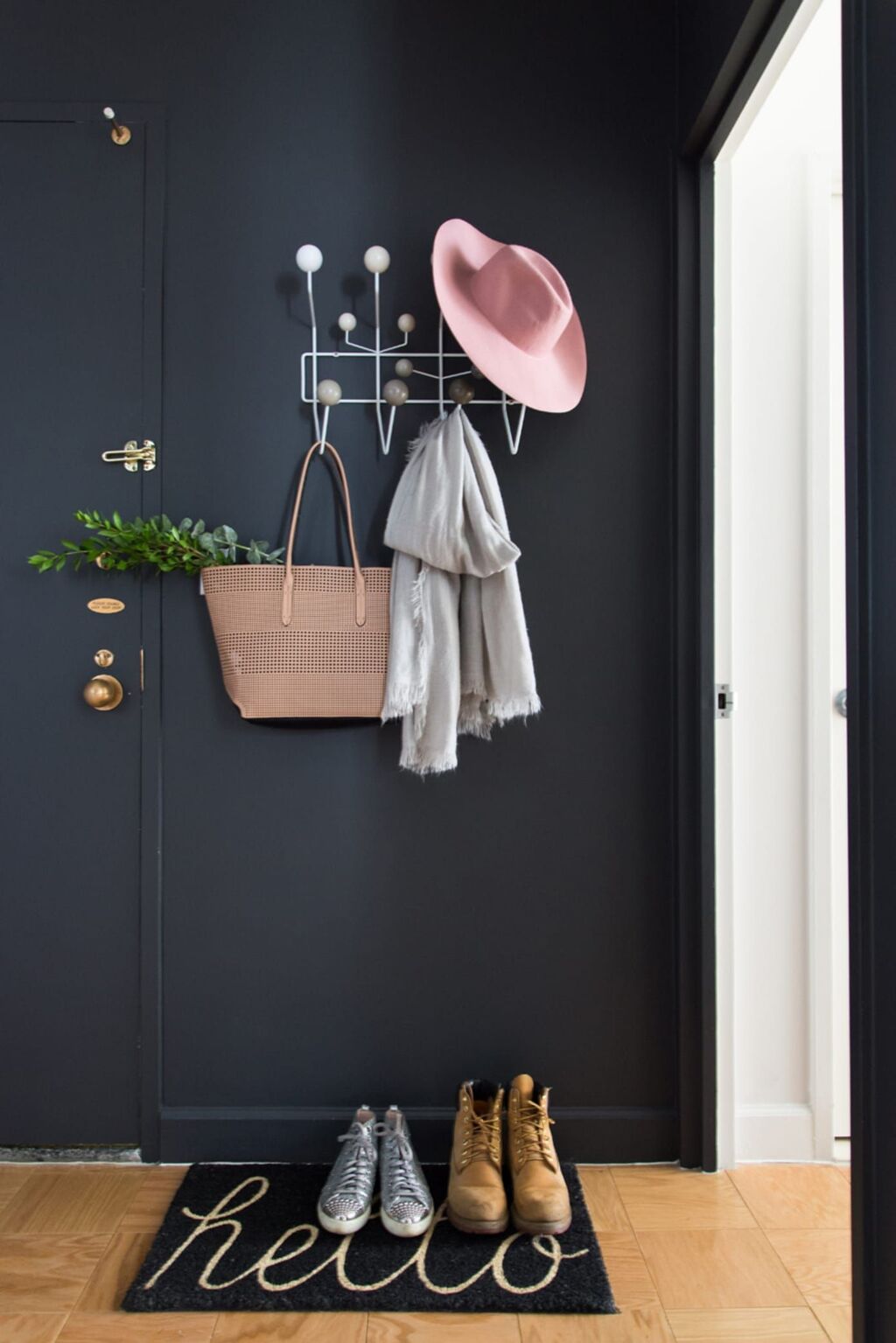 Source: pinimg.com
Simple but really eye-pleasing, this rack is perfect for those who are looking for something old and in retro style. The white hooks are directly attached to the wall, and they look absolutely gorgeous against the dark wall. This creates a balance, and the rack looks simple, yet still looks elegant. 
2. Stylish Copper Hat Rack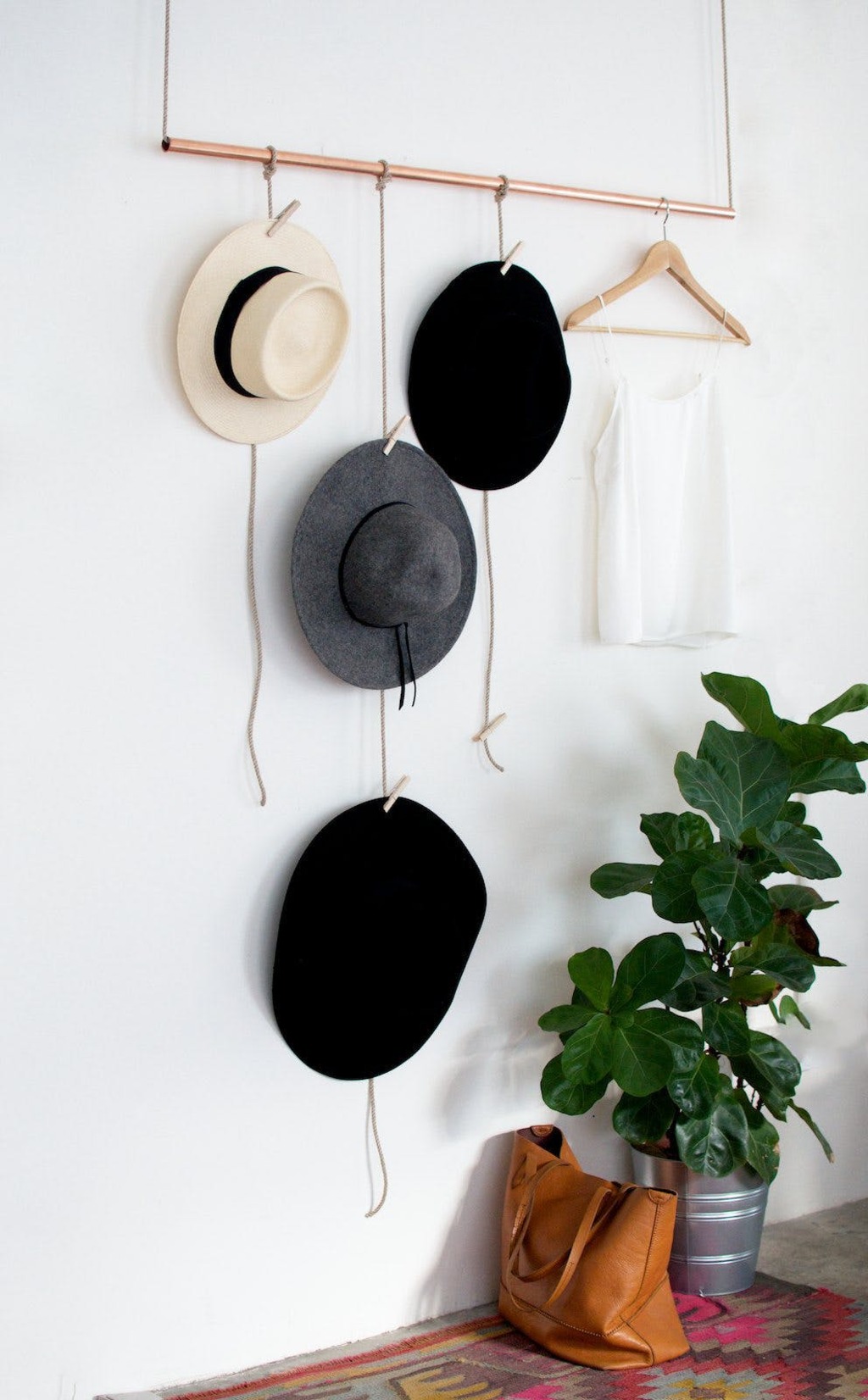 Source: almaimotthona.hu
To create this minimal design hat rack, all you need is a piece of copper and some rope. Very stylish, very classy…this copper rack is super easy to make. So, decorate your foyer, studio apartment, dorm room, or bedroom into something a little chicer and organized with this rack. 
3. Simple Hat Hanger Ideas with Clippers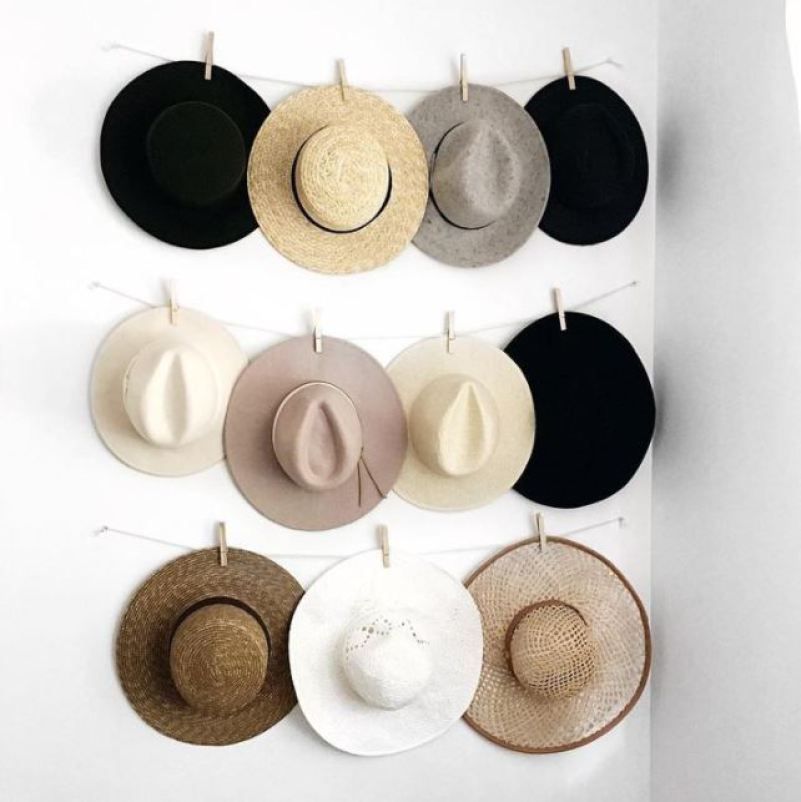 Source: pinimg.com
Gather all your hats and get them in one place well organized by this hanger. Super easy to make, this hanger will keep all types of your hat in one place. Also, you don't need many tools or various materials in order to make this minimalist hanger.
Just thin strings and clippers to hang all of your fancy hat collection and your wall will look stylish than ever. 
4. DIY Hat Rack Made of Letters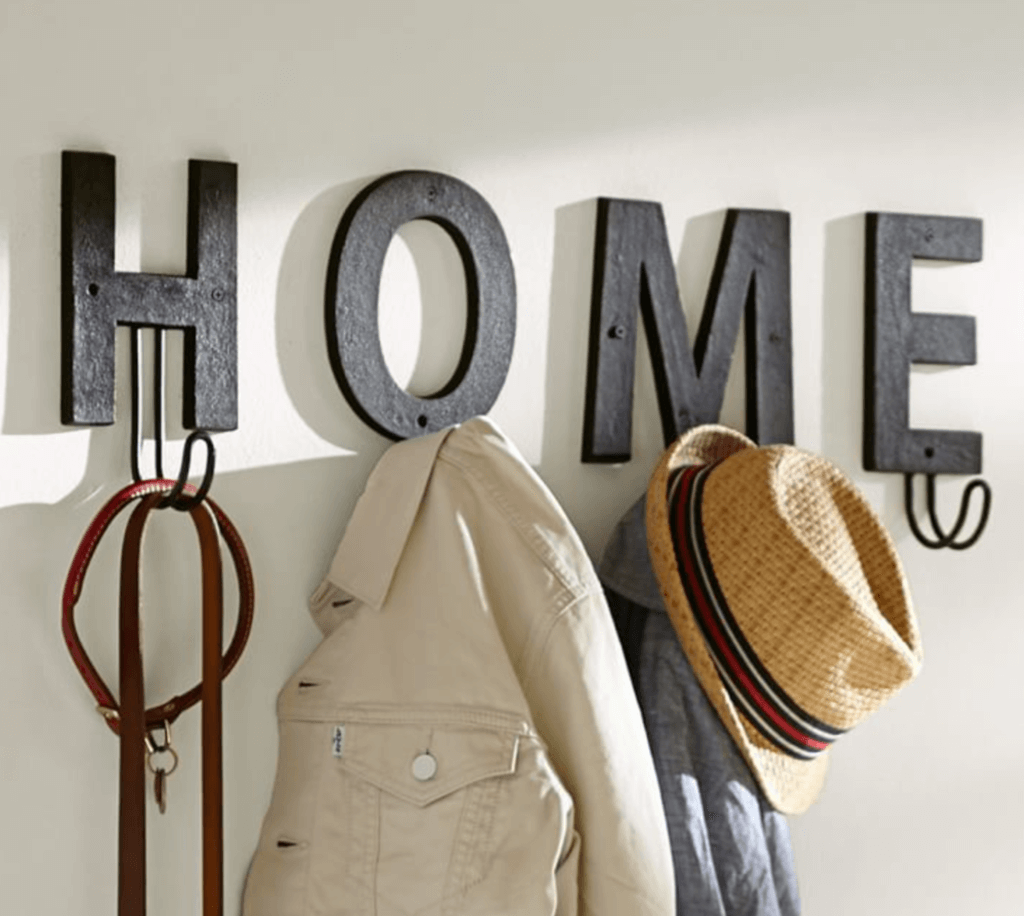 Source: squarespace-cdn.com
This rack is made of letters. Here it says H-O-M-E, but you can design the letters as you like it, such as L-O-V-E, P-L-A-Y, or S-L-A-Y. 
You'll need cable cutters, cord pliers, heavy metal cable, layered telephone angling, tape, and also a cable to create this piece of art.
5. Hooks Mounted On Solid Wood

Source: pinimg.com 
Simple and sober, these two words describe this rack perfectly. As you can see, the hooks have been placed on the wood's surface, which is later mounted to the wall. The whole process is not that complicated. 
You require a wood board, hooks, screws, nails, adhesive. First, fix the hooks on the boards at the equal distance, then let it dry. After this, fix this board on the wall with some screws, and your hat rack is ready! 
6. Vintage Brass Hat Holder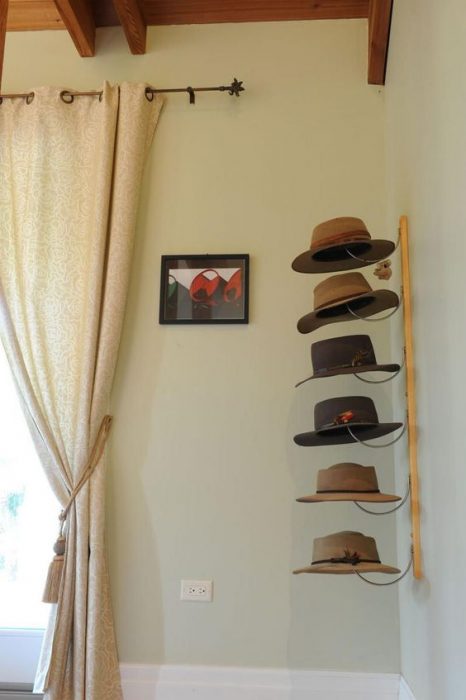 Source: nowrevolutionbook.com
Look at this beauty! Isn't it gorgeous? It will give your space a glamorous and industrial edge. It is made from metal c-shaped hooks, and it will well support all your cowboy hats. The exposed wooden beams are giving a rustic character and warmth you the whole area. The ivory wall and cream floral-patterned old curtains are completing the whole look. 
7. Creative Trophy Hat Rack Idea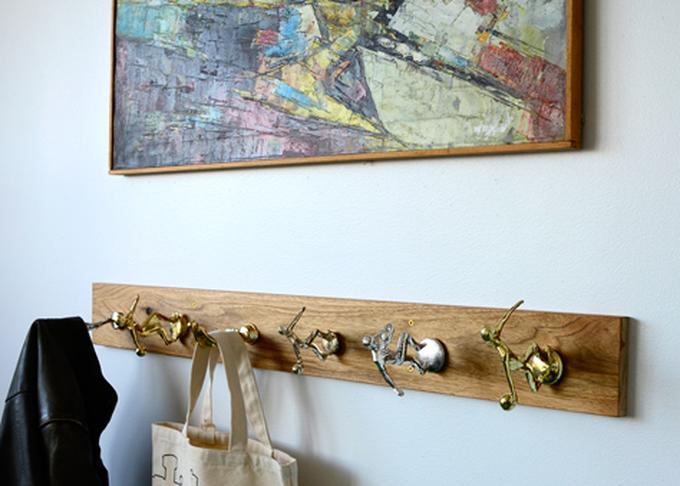 Source: welke.nl
Have a lot of old trophies in your house? If yes, then create something creative and useful from them instead of throwing them away. Isn't it a clever and unique hat rack?
8. Tree Trunk Standing Hat Rack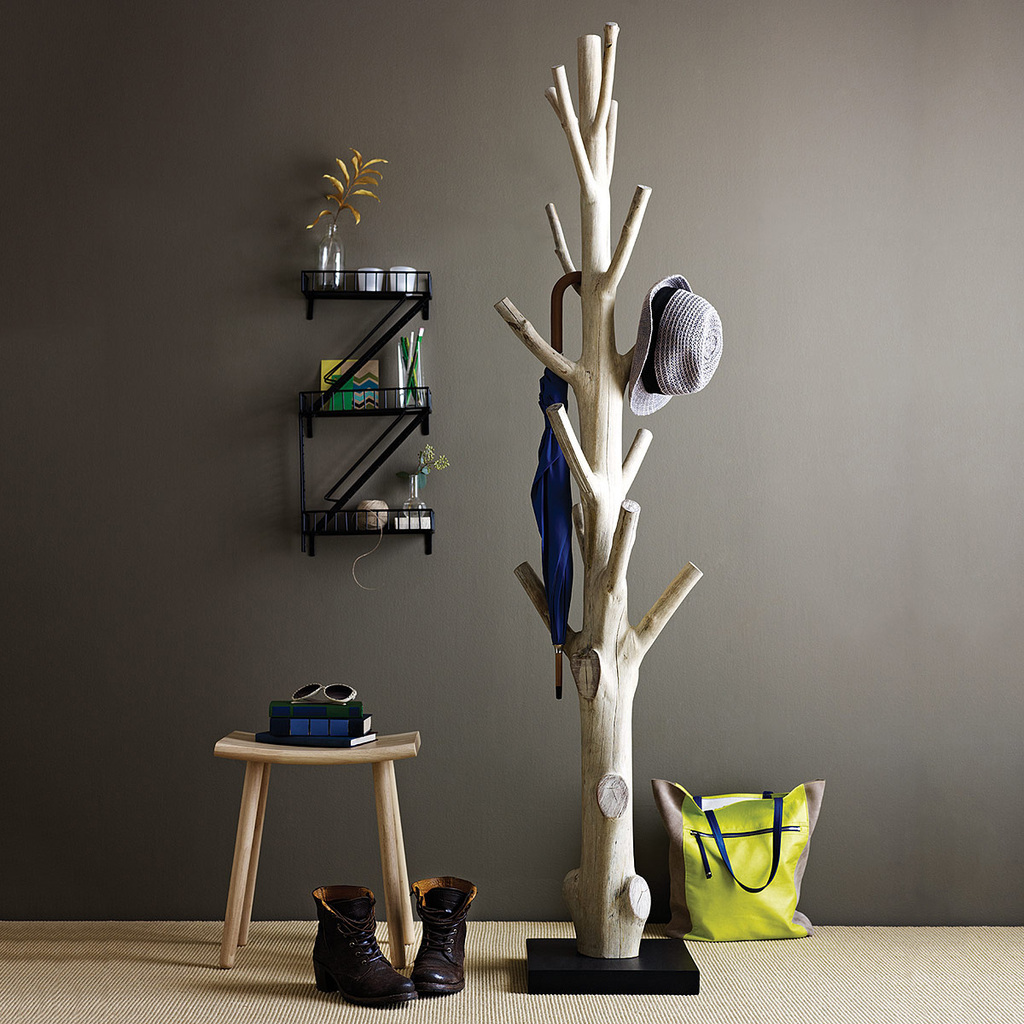 Source: pinimg.com
Want to be connected with nature? Bring the greenery from outside to inside. This idea utilizes a tree trunk on top of a black painted wood board. To make this, you'll need a wood board, a tree trunk with as many branches as possible, and paints in various colors. (Please don't cut down a green tree, use an old tree trunk!)
9. DIY Wire Hat Organizer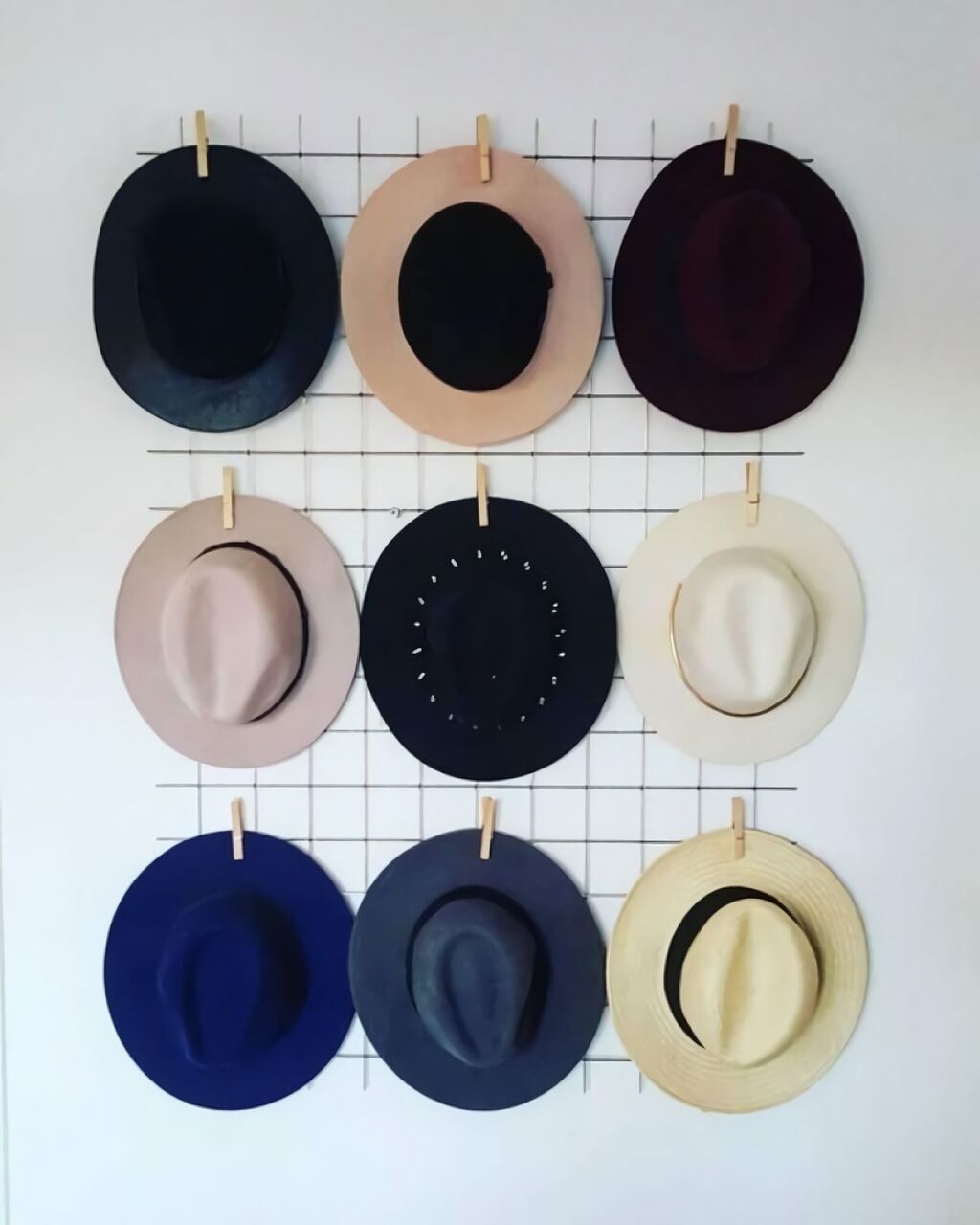 Source: pinimg.com
Have you ever thought that a simple metal wire sheet and laundry clips can be made into a beautiful hat rack? Yes, take a look at the above image. Just stick the wire to the wall and hang and arrange the hats in any formation you like to create a pretty display.
10. DIY Key Holder Hook Organizer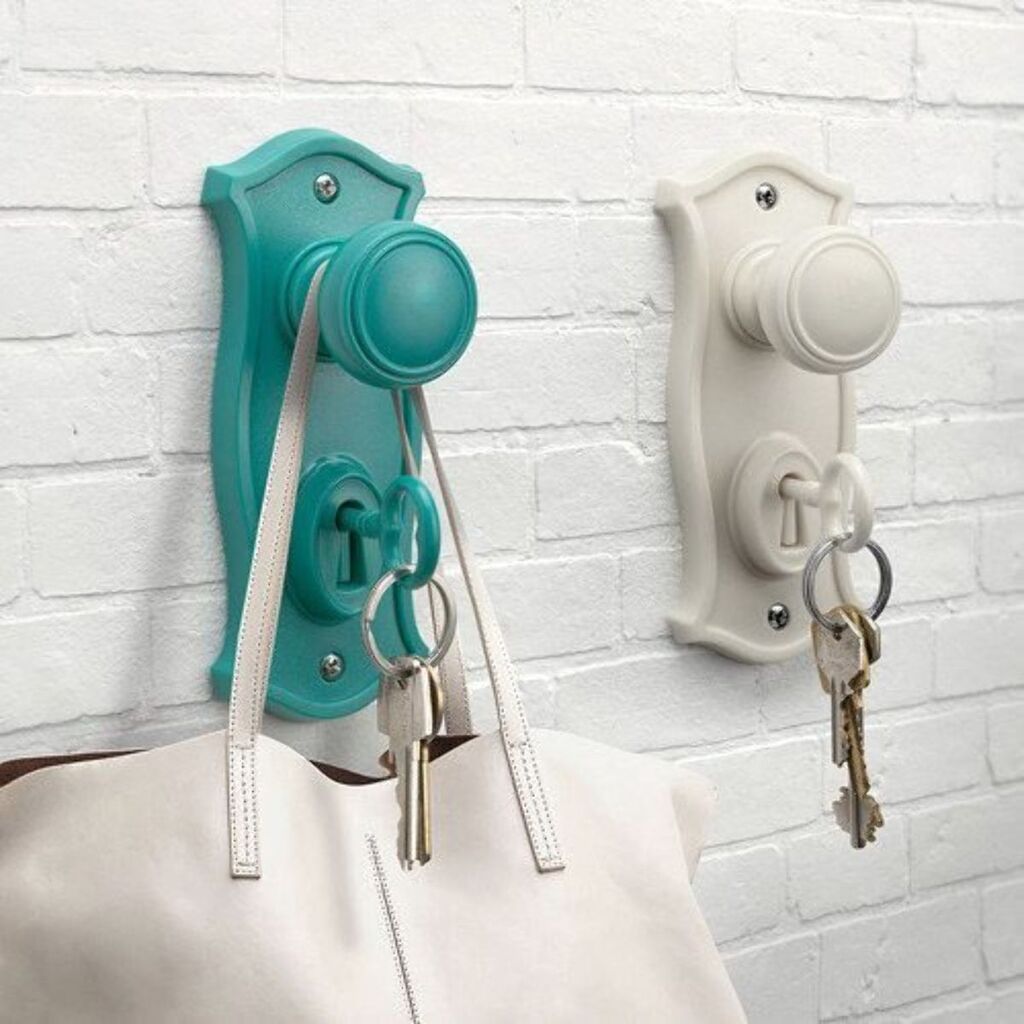 Source: ya-superpuper.com
Another budget-friendly and creative way to organize your hats is this pretty hat organizer made from old door locks. These handles can be used to hang anything from bags, coats, and, most importantly, hats. 
These locks are installed on a wood board; then, it is connected to the wall using a strong adhesive. This will give your room a modern vibe. 
11. Classy Mirror Hat Hooks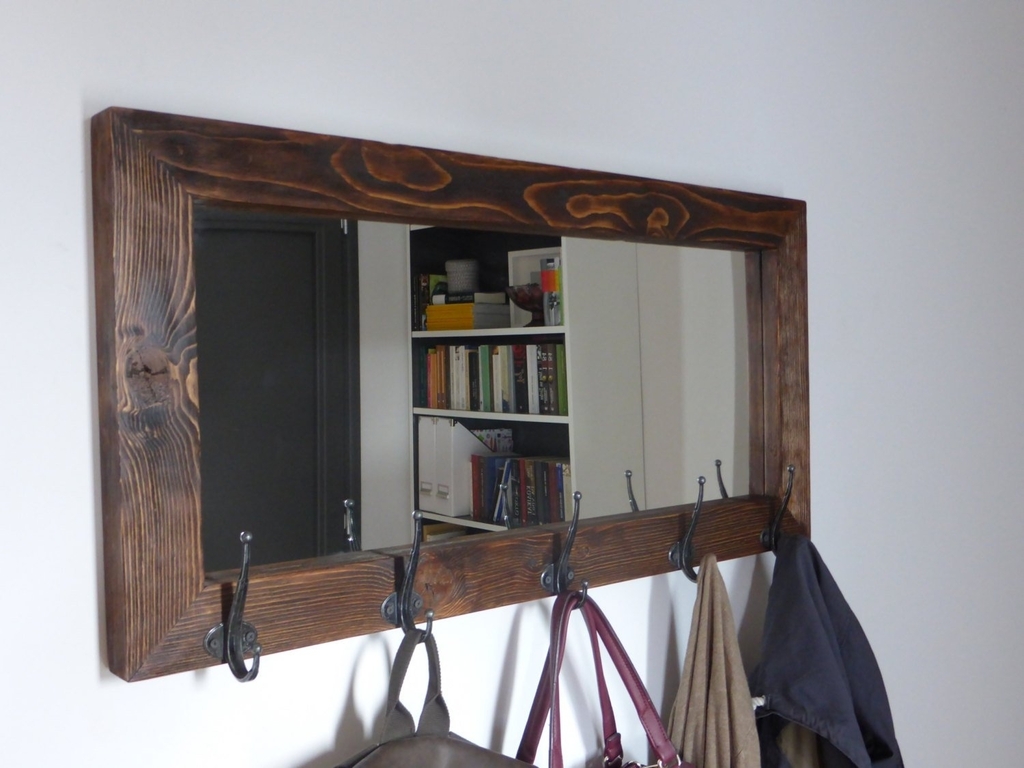 Source: visualhunt.com
Reuse your full-length mirror as a hat rack by placing some hooks on it. It looks pretty simple, but it will bring coastline vibes. This idea offers you simplicity and elegance, so try this one. 
12. Hat Organizer for Small Space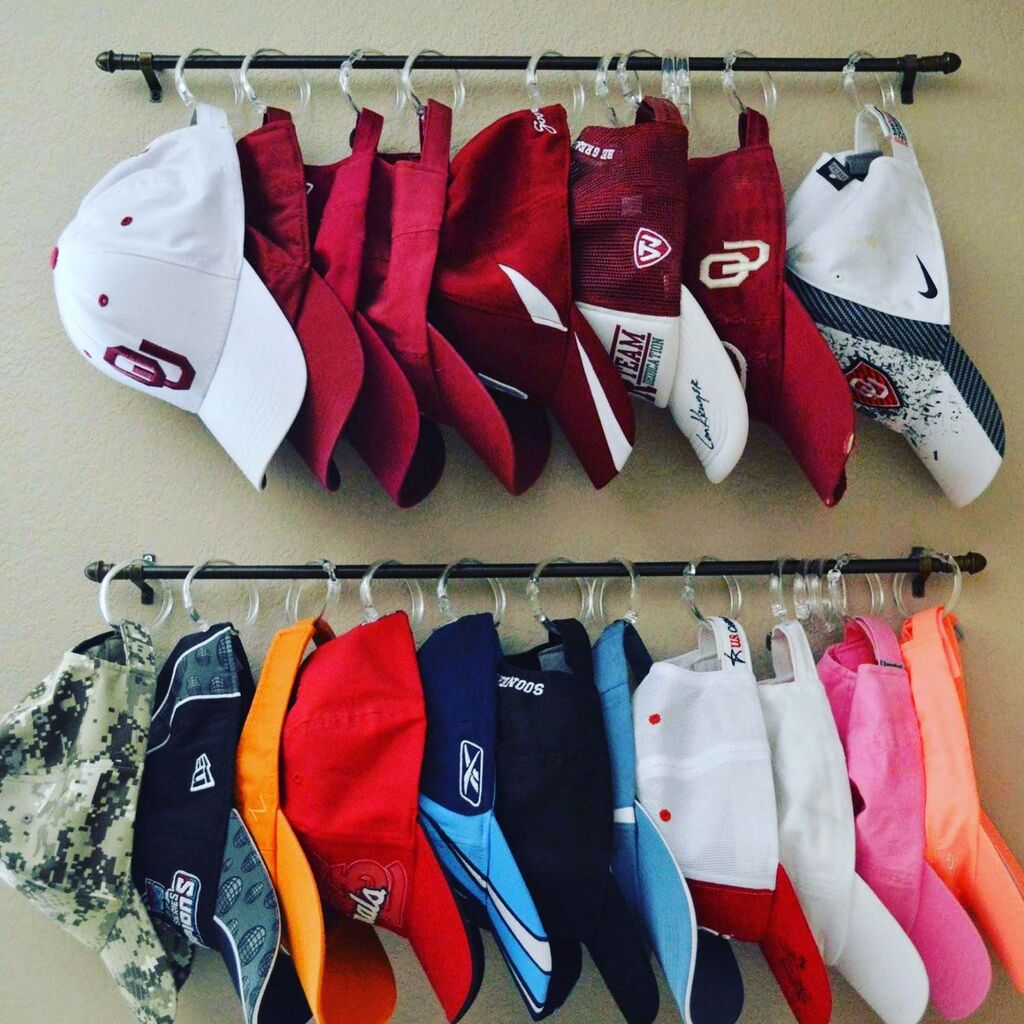 Source: pinimg.com
Have lots of hats but short on space? Don't worry; this idea will work for you. This is a two-layer rack that will help you to stay organized without taking up much space. The long thin steel rods give an industrial aesthetic, and plastic rings manage all your hats. 
13. Modern Wooden Pallet Hooks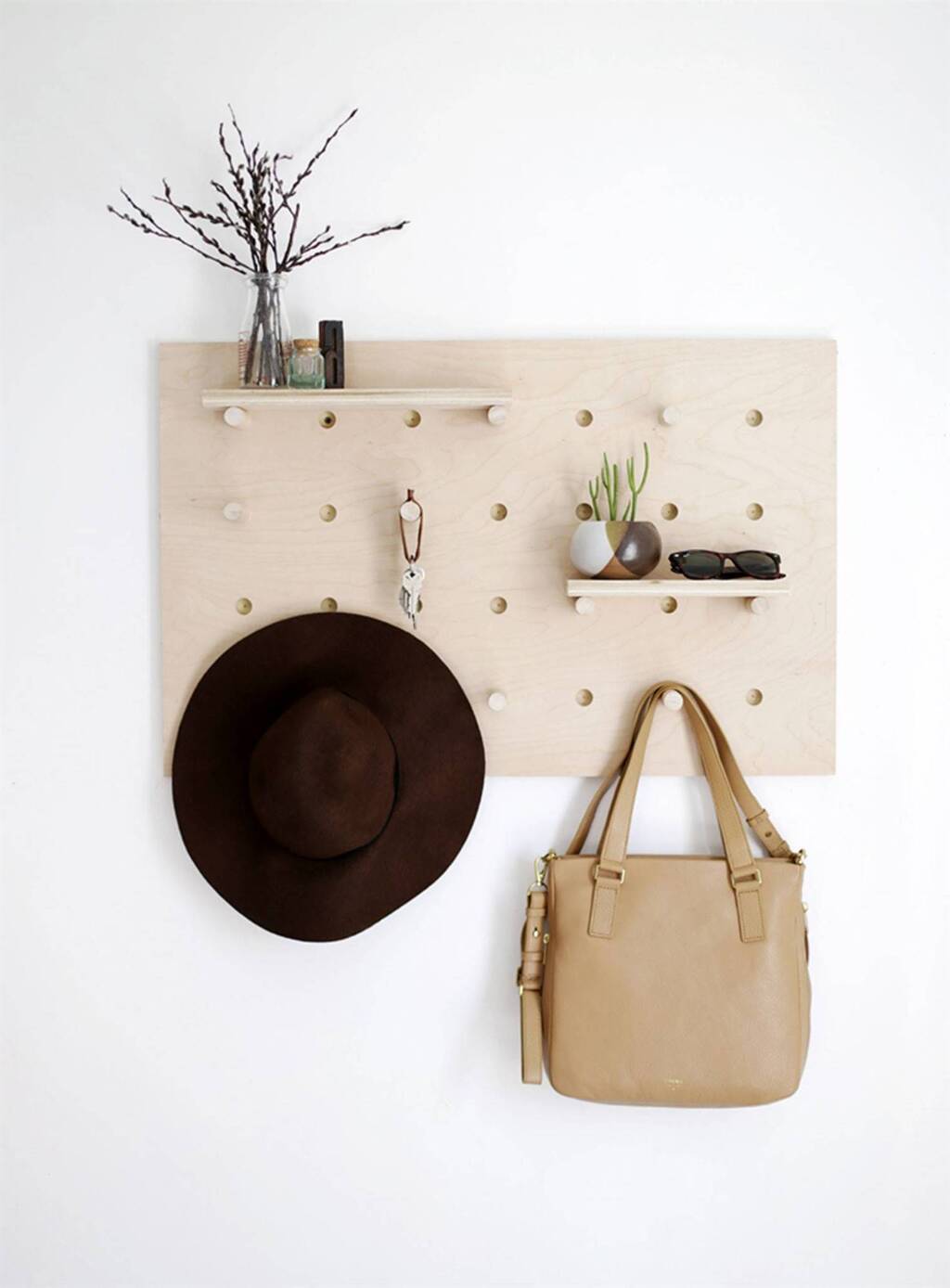 Source: elmueble.com
Love the minimalist style? Try this type of hat rack organizer! First, take a wide wooden pallet and then drill holes at equal distances. After this, insert cylinder-shaped woods into the holes.  And your minimalistic looking hat rack is ready to use! 
14. Trendy Family-Style Organizer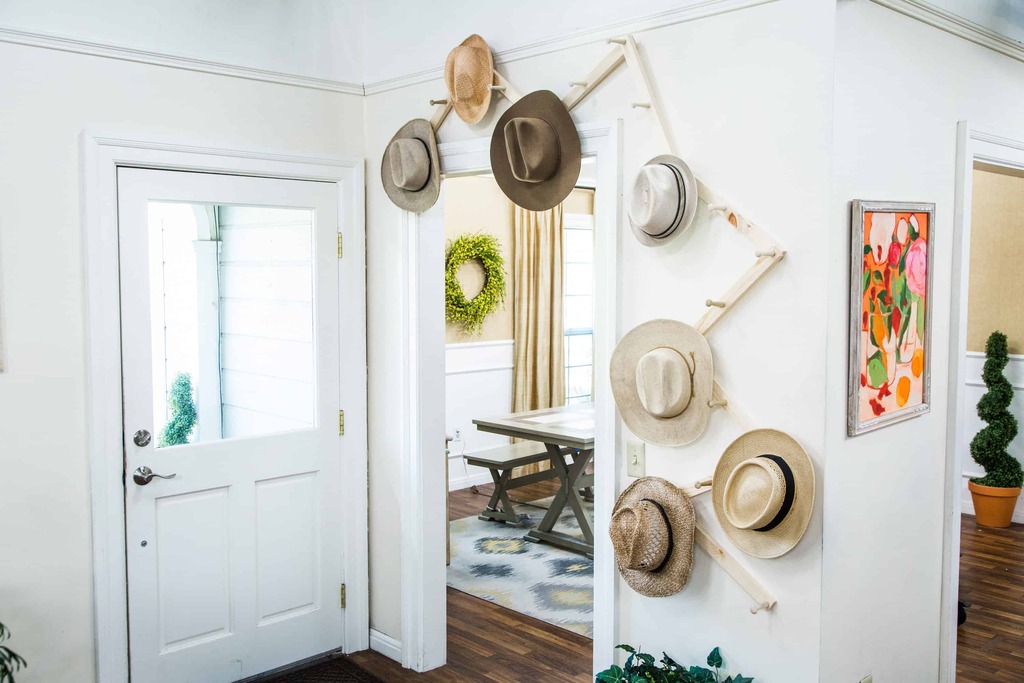 Source: diys.com
This is another great imaginative idea on our list; I personally love this one. Going in a zig-zag pattern all around the door. It can hold many hats and this is a quite trendy and useful rack. 
15. Bohemian Wooden Bar and Linen Hat Hanger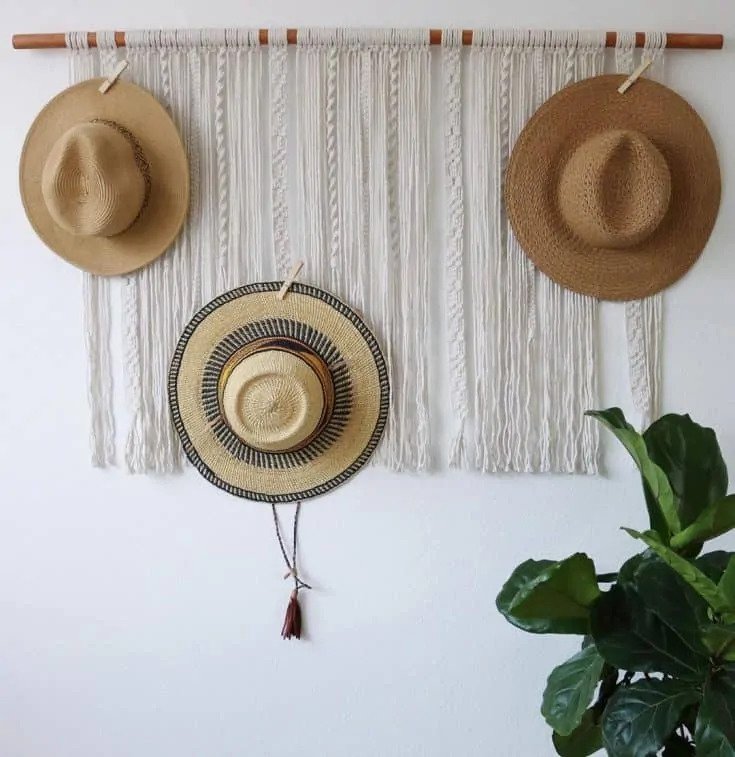 Source: unhappyhipsters.com
Here the hats have been placed on a wall hanging, which is made from pretty ropes. You can simply use laundry clips to attach the hats on the linen. This bohemian hanger is perfect for displaying wide, elegant hats.
16. Hat & Clothes Rack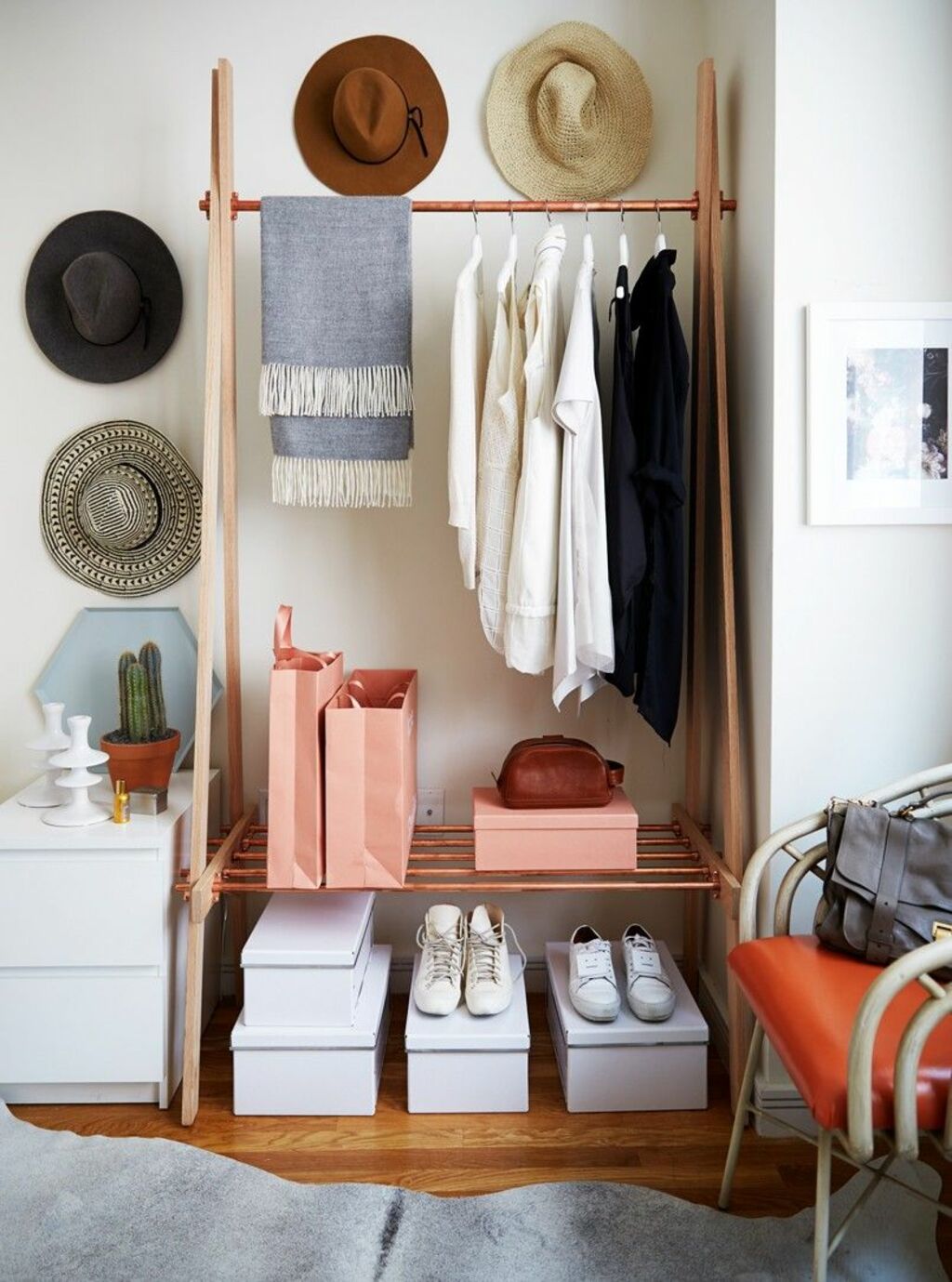 Source: pinimg.com
This idea will work for you if you have less number of hats. You can just hang them around your cloth rack. They'll not take too much space and look neat and tidy. They can be easily hidden among your clothes or at the corner of your room.
Also Read: Goodbye To All Expensive Racks with These DIY Shoe Rack Ideas
17. Space Saving Baseball Cap Storage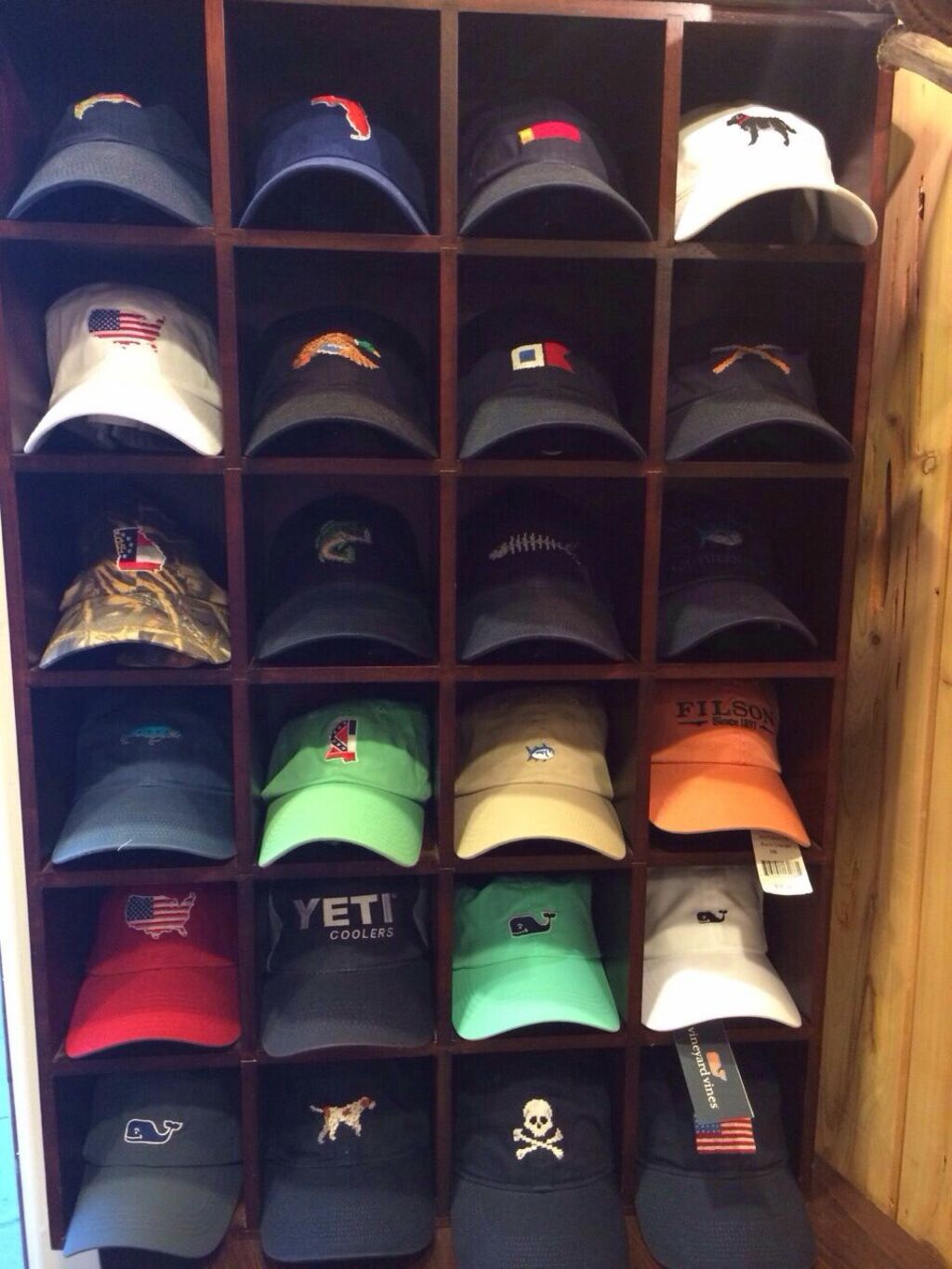 Source: pinimg.com
Do you have dozens of collections of hats at your home? This will save you a lot of space and wisely organize all your hats. It has a lot of compartments to store all of your hats. But this rack idea needs some carpentry skills. Worry not if you don't know; just take help from your dad and build this kind of stylish looking rack. 
18. Fancy Decorative Mediterranean Hat Rack Ideas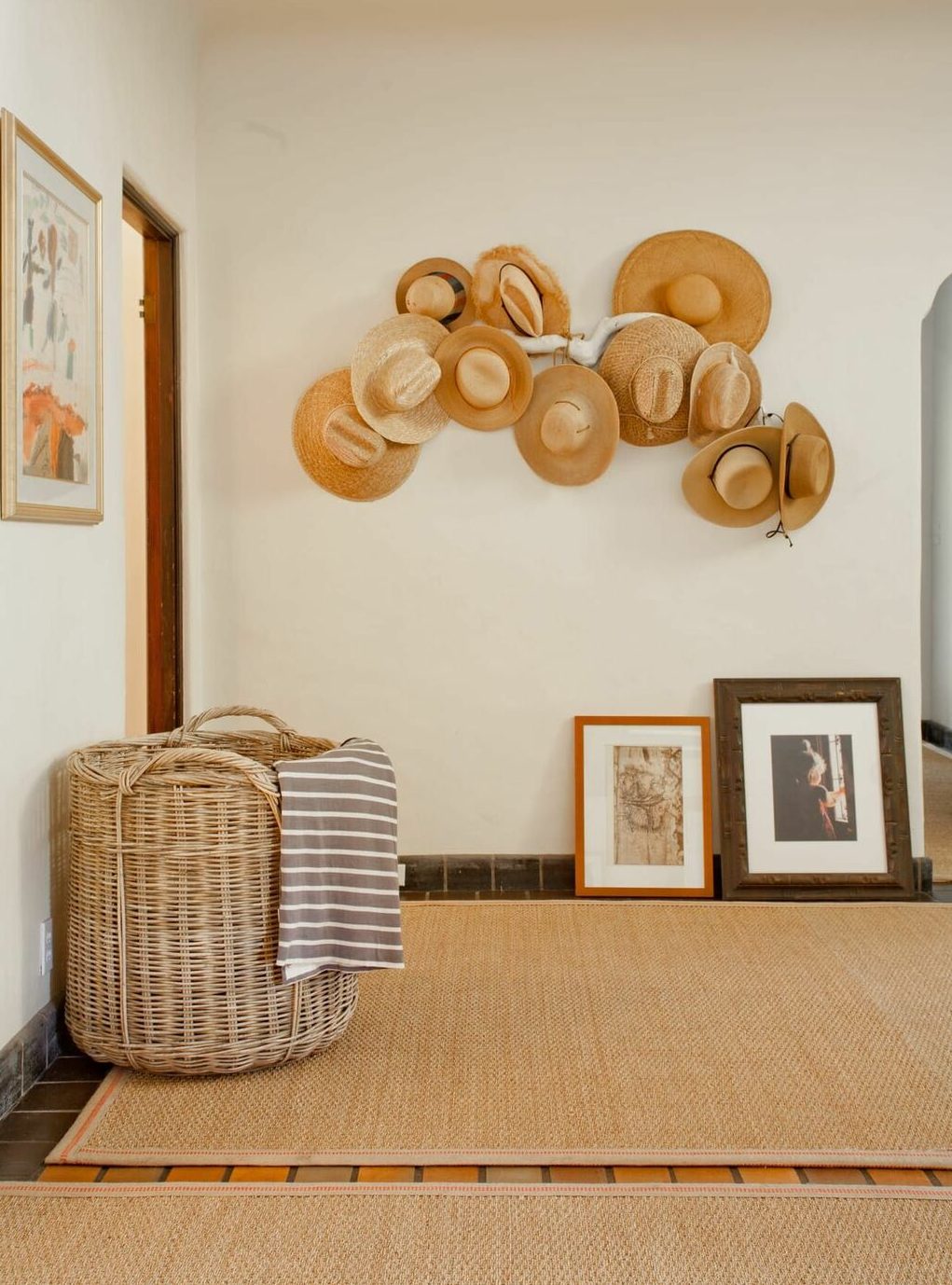 Source: pinimg.com
It is an art.. no, it is a hat rack…what is it? Actually, it is both! Here, the hats in the same color and style are placed decoratively. Pretty impressive, right? It can be used both as decorative and functional.
19. Clean Hooks on The Wall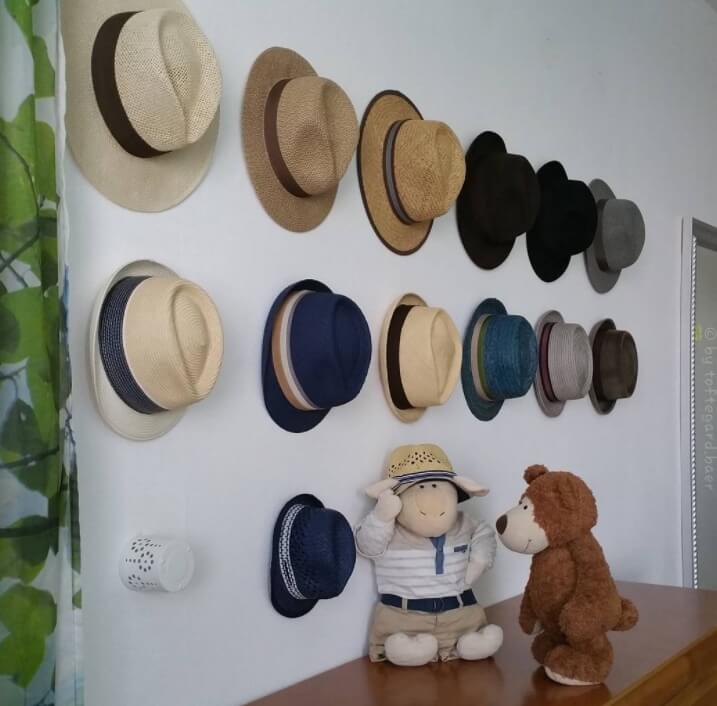 Source: decorhomeideas.com
Do you have a habit of keeping everything in order? Build this type of rack within minutes. Just place some nails on one wall in the same manner, and it is ready! Now all your hats will be well organized, neat, and tidy. 
20. Showcase Your Hat Collections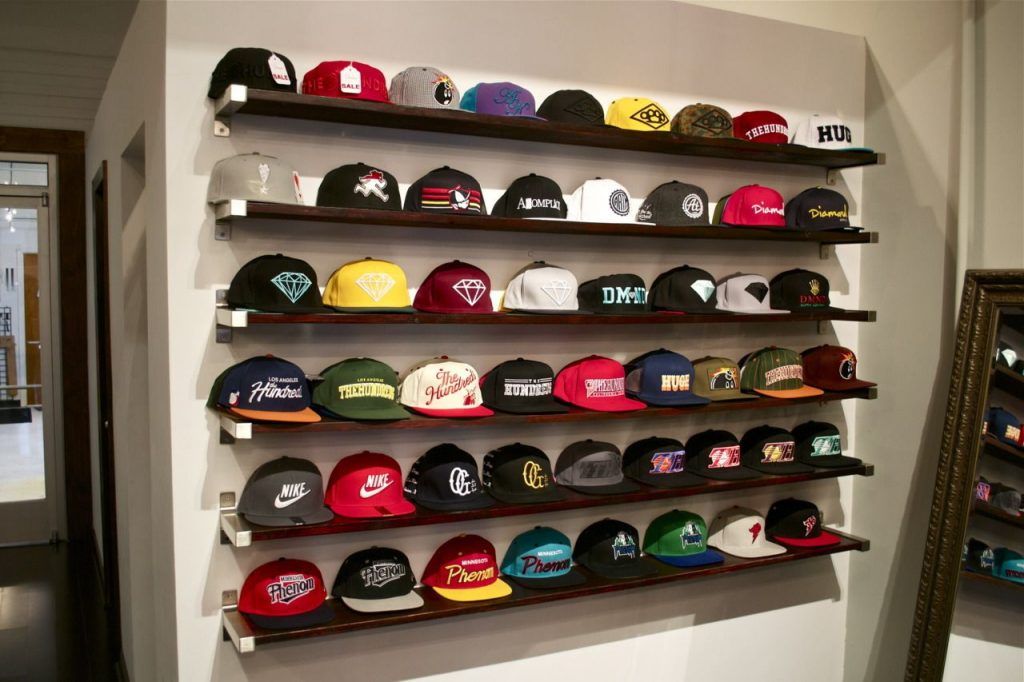 Source: pinimg.com
Instead of keeping all your hats in storage boxes or baskets, why not showcase them all! Yes, it will look super trendy, stylish, and you can see all your hats at the same time. This DIY project won't take much time, and it will display all your hat collections in a cool way.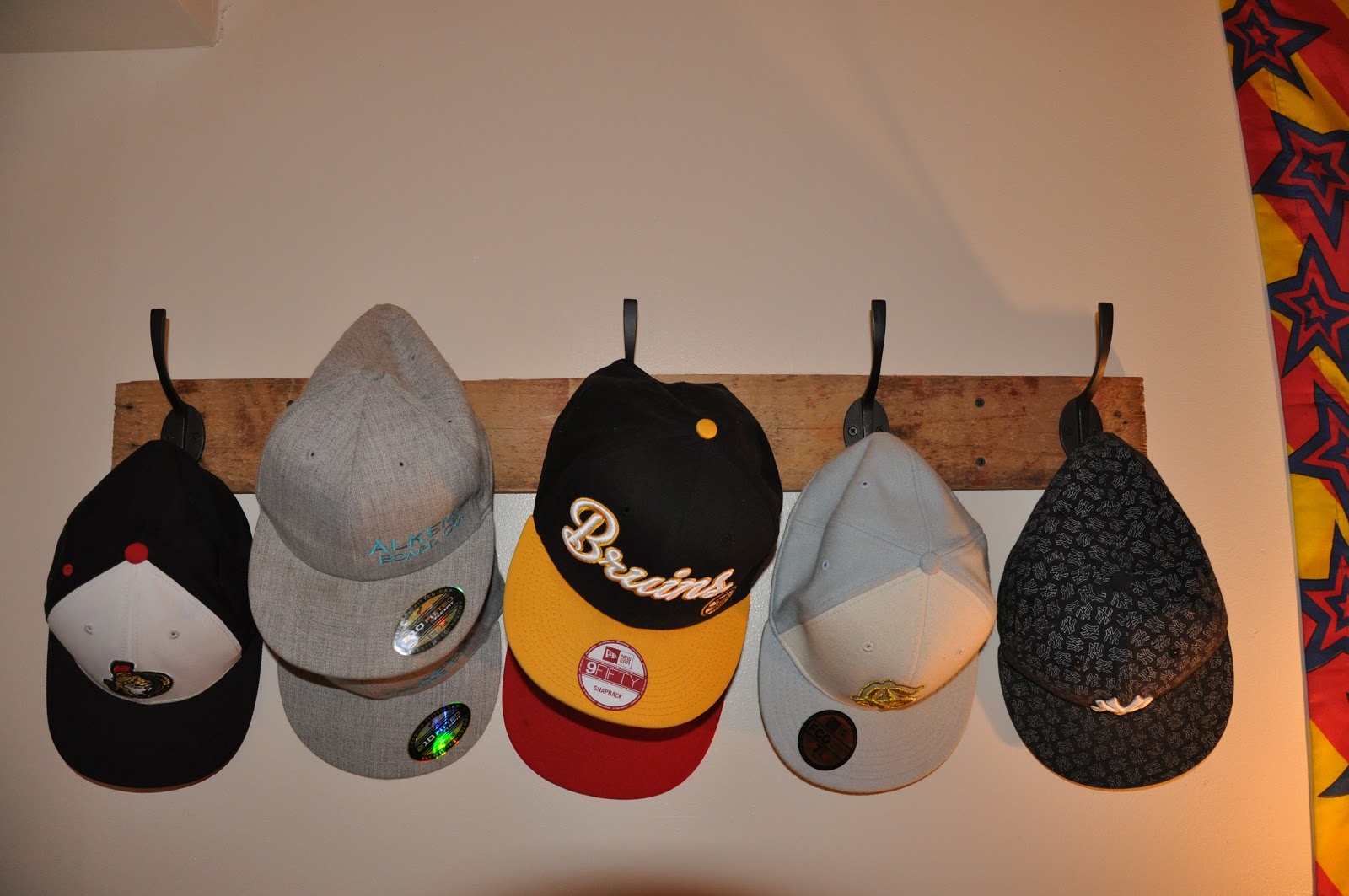 Source: blogspot.com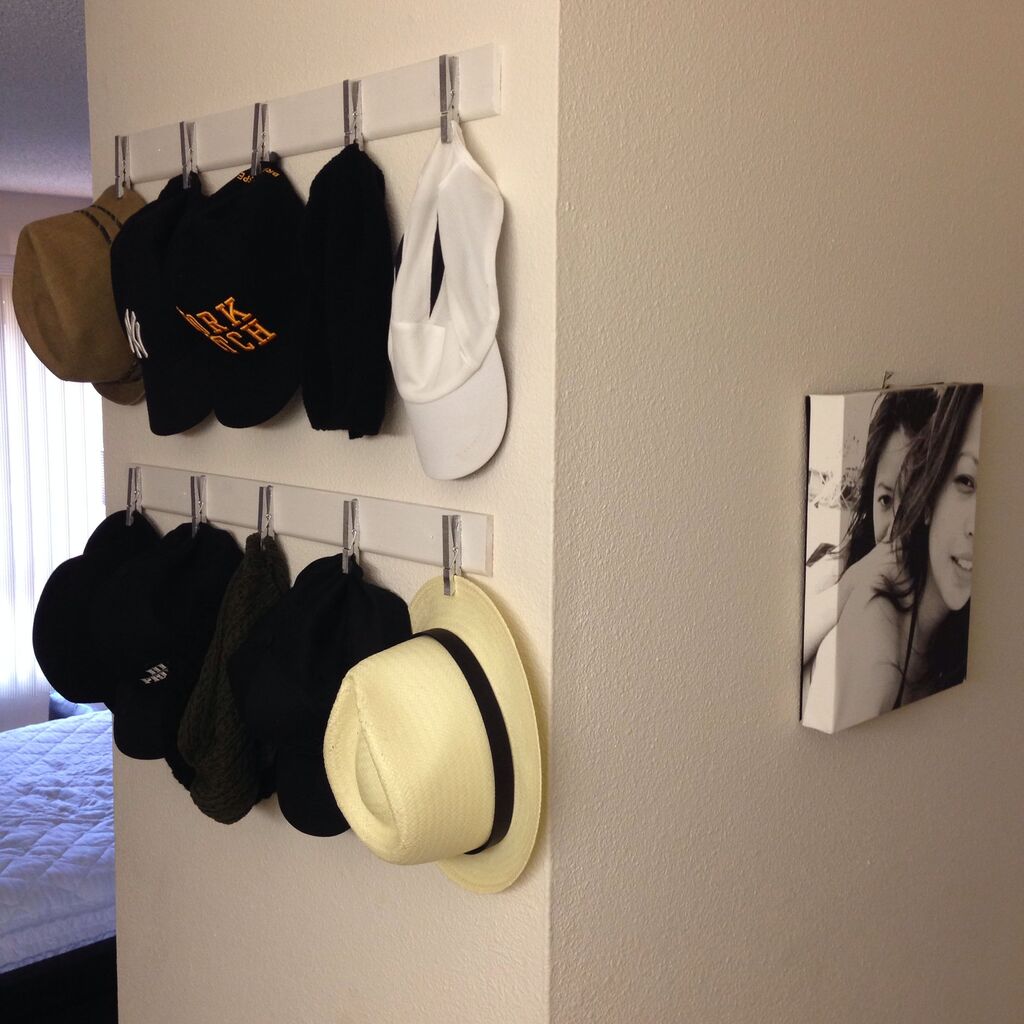 Source: pinimg.com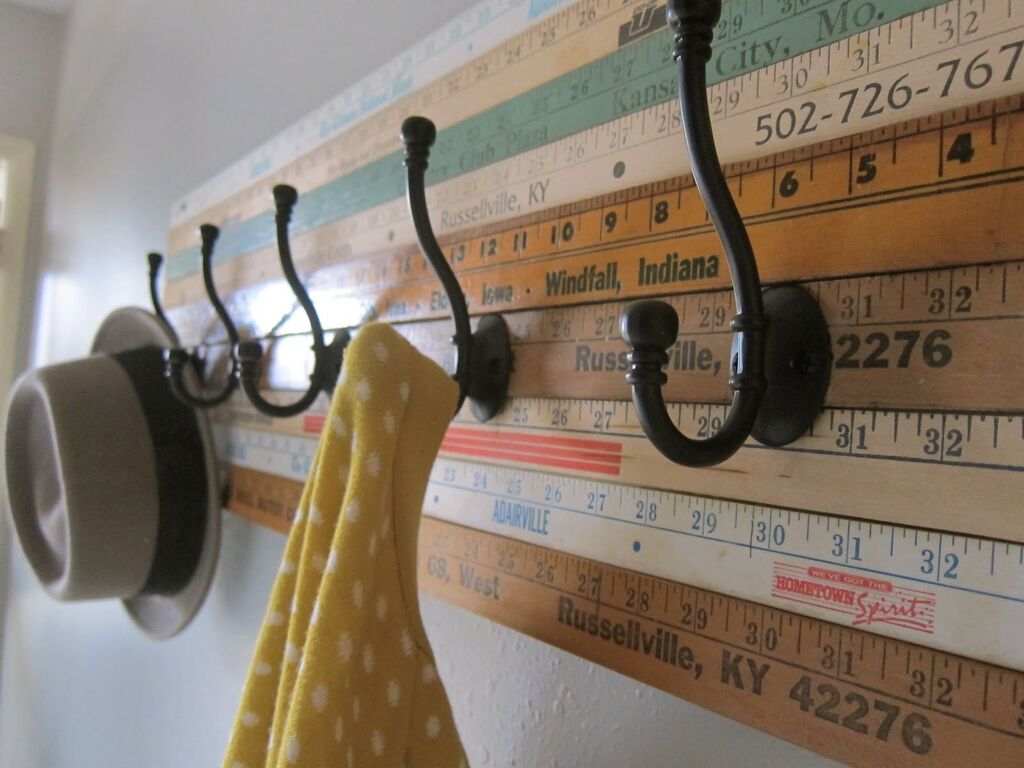 Source: yimg.com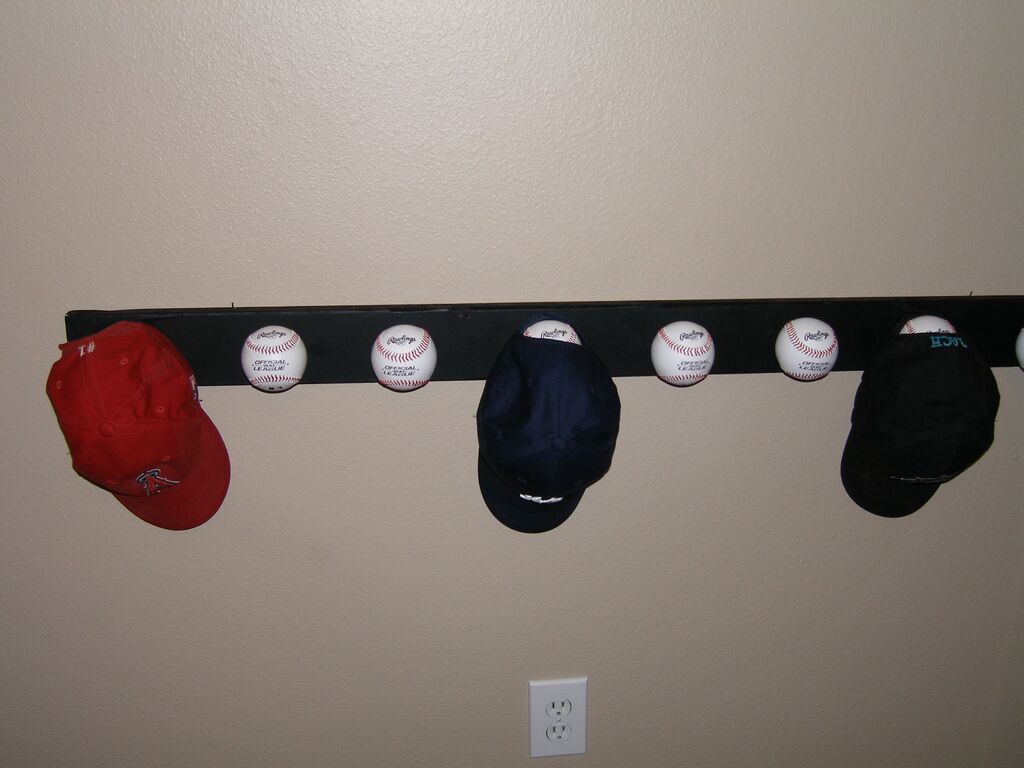 Source: pinimg.com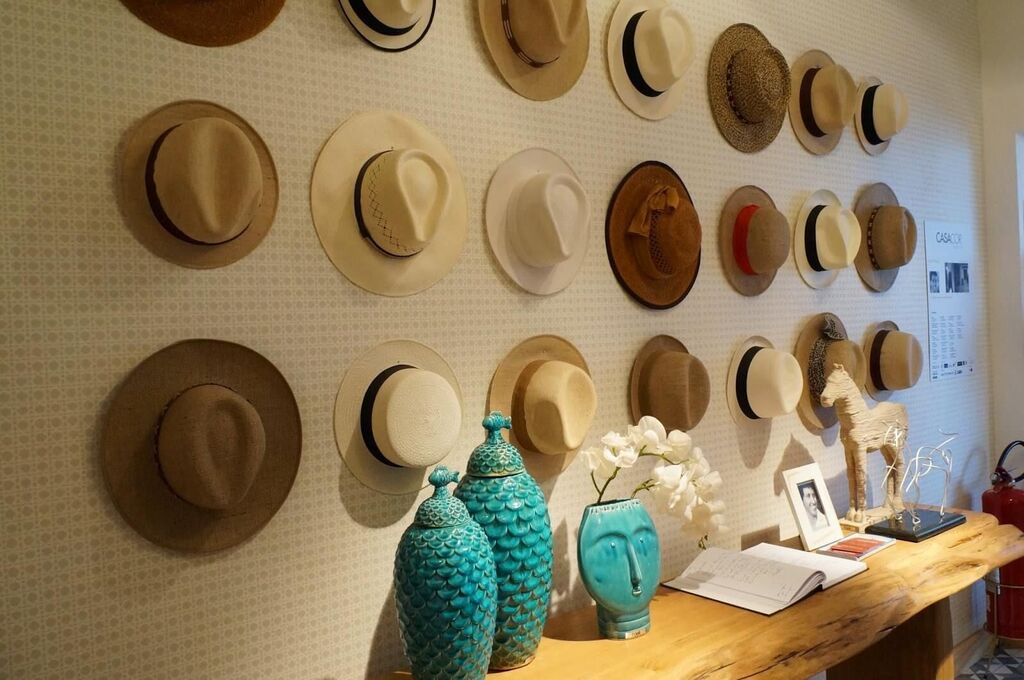 Source: pinimg.com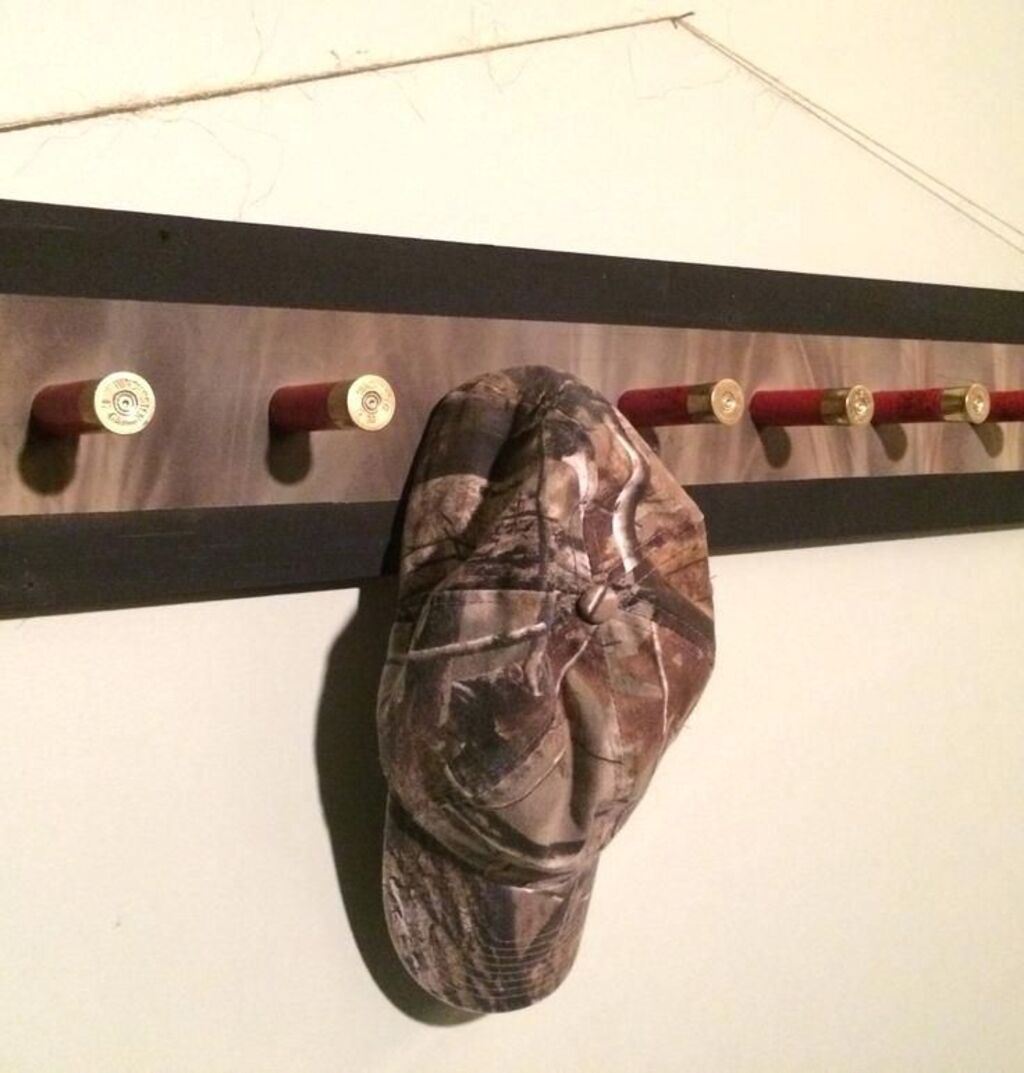 Source: pinimg.com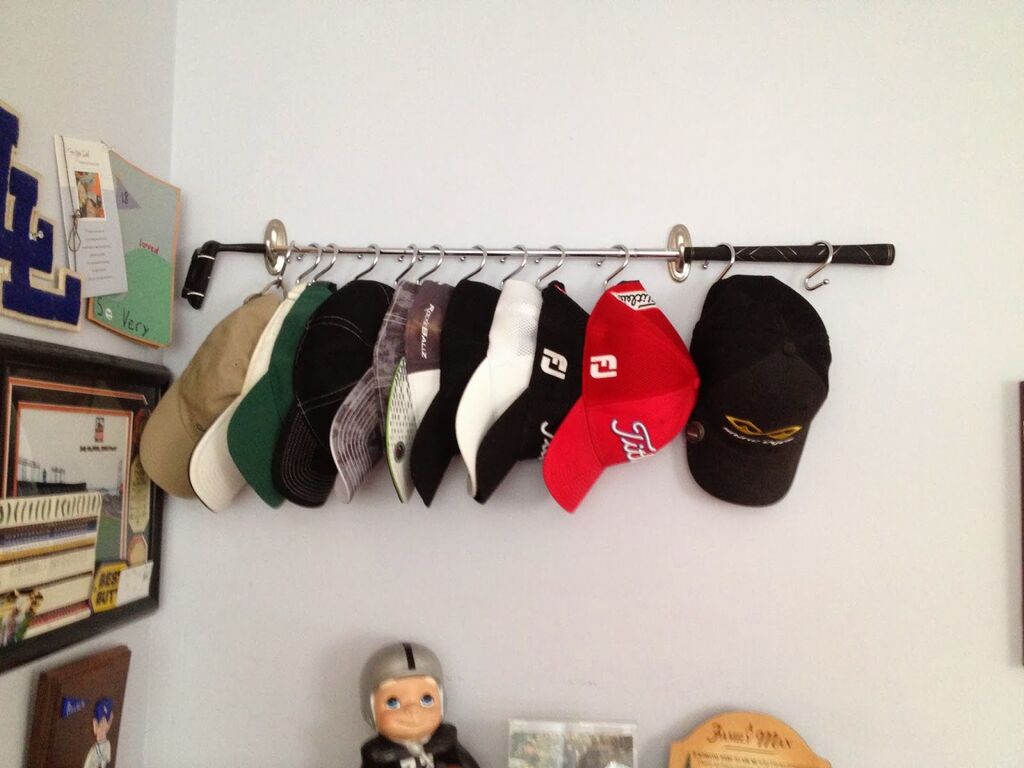 Source: thenateshow.com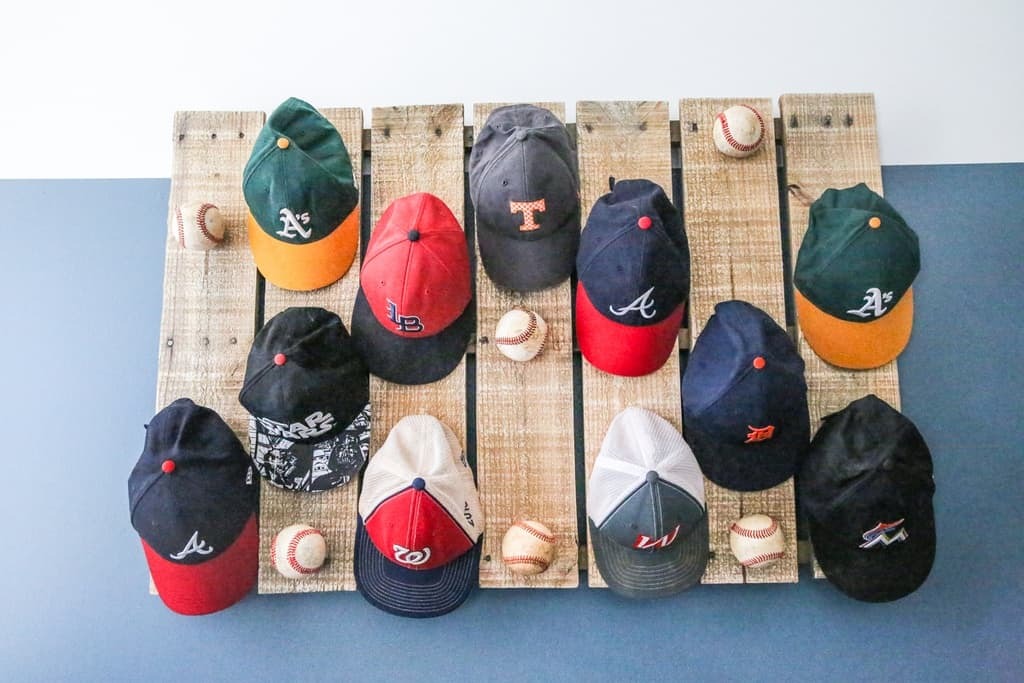 Source: sawshub.com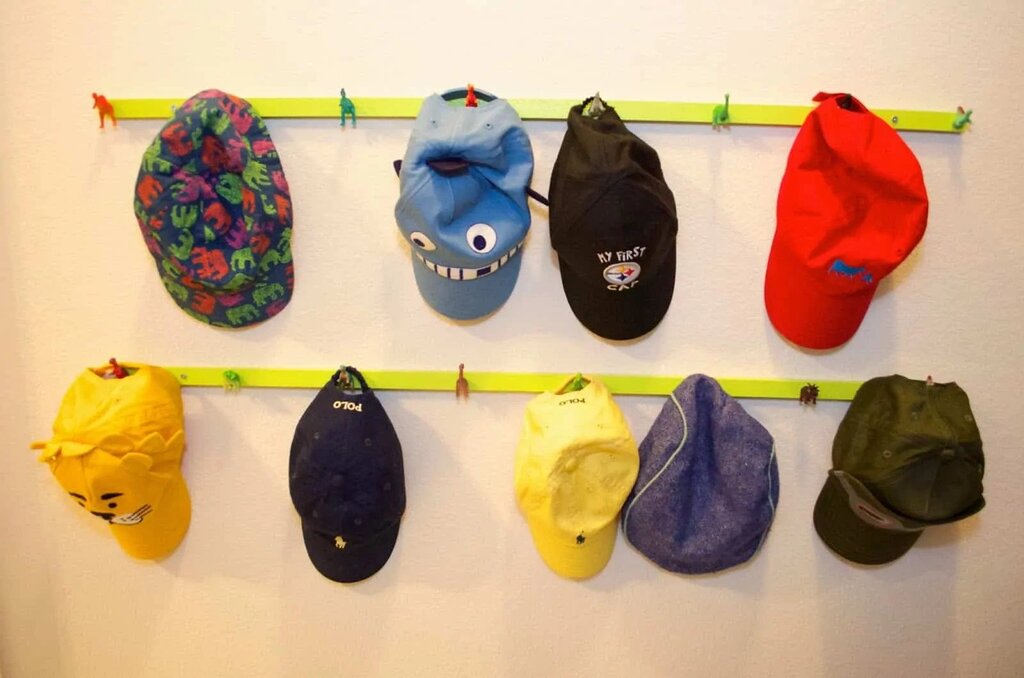 Source: unhappyhipsters.com
Conclusion
Which of the hat rack ideas from the above do you like the most? All the ideas presented here are simple, but it does require your attention to make it functional and decorative according to your space! 
Racks are very important as they organize not only the clutter of your hats, but also store jackets, coats, bags, scarves, and ties. So get all your accessories organized in a decorative way by these wonderful rack ideas.
After looking at all these various and unique types of hat racks, you already found the one that you are looking for. After all, all of the above ideas don't require any advanced woodworking skills; you can simply make a hat rack of your choice with minimal material that too in no time!
For more home improvement tips and ideas, keep coming to Architecturesideas.