Great Ideas for Nature-Inspired Home Interiors
Biophilic design is one of the architectural trends in 2023 incorporating elements of nature into built structures to enhance well-being and connection to the natural environment. From planting trees to using authentic materials in building and designing houses and edifices, bringing in nature offers several benefits to occupants and the environment. Find out here amazing ideas for nature-inspired home interiors.
Indoor Plants and Herb Gardens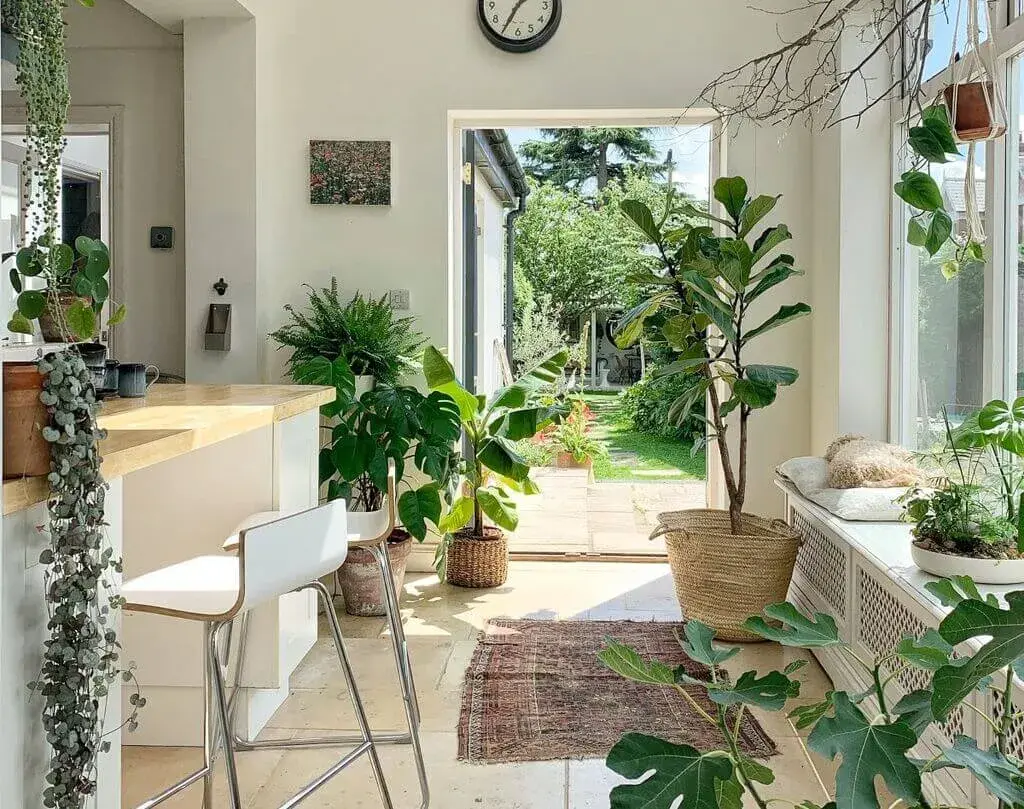 Source: futurecdn.net
Houseplants are common indoor fixtures. They not only make the atmosphere look bright, but also serve as air purifiers. In addition to blooms and plants, you can make your indoor setting more nature driven by putting trees. Nowadays, indoor trees are the new trend with homeowners investing in potted saplings and bushes. If you're still in the design phase of your new home, you can plant a tree out of the floor of your home.
Keep in mind that it needs proper drainage, correct indoor soil mix, and adequate care. It's also important to choose a tree that is compatible with the amount of natural light your home gets because certain varieties of plants thrive with less sunlight, but others do not.
Consider an indoor herb garden to spice up and give flavor to foods. Moreover, herbs add a natural fragrance to your indoor environment. Natural scents not only smell good, but they also elicit positive emotions which are proven to lower stress and improve mental well-being. Subsequently, herbal plants serve as a starting point for sustainable edible gardening. It's also possible to plant a salad or other low-maintenance vegetables that you can propagate indoors.
Natural Materials and Decor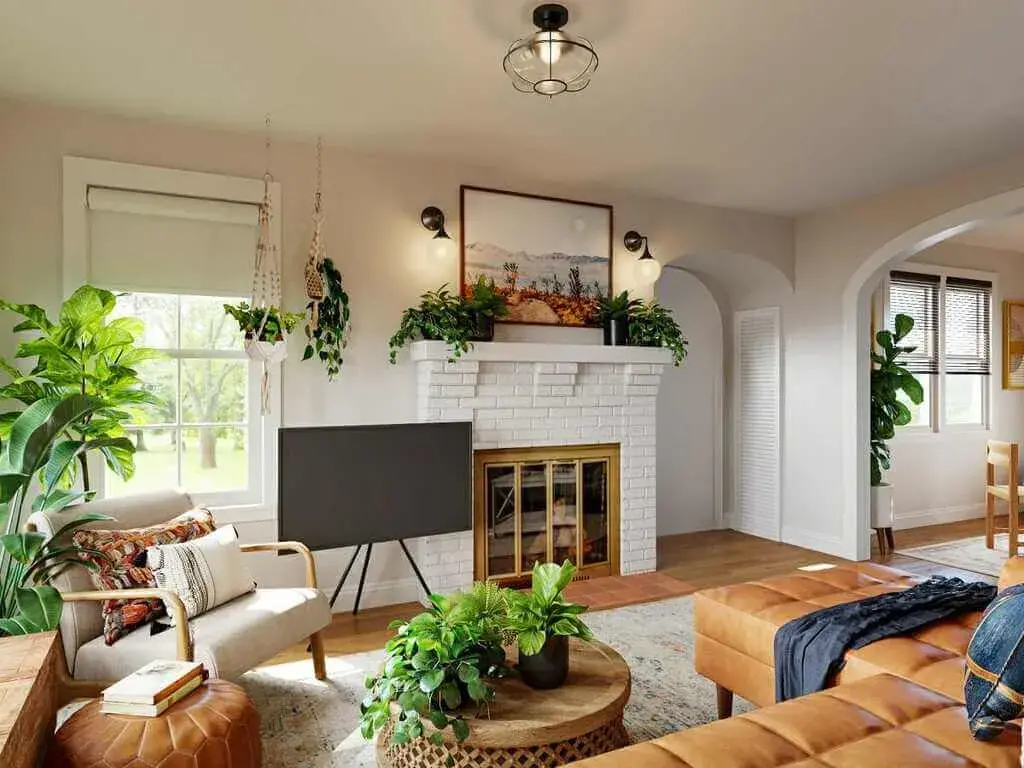 Source: decorilla.com
Foliage and vegetation in the interior of your house are not the only things that can bring nature into your home. It is also a good idea to use natural materials as much as possible when building because they are eco-friendly and offer benefits. For example, stones are durable, low maintenance, and ecological. They do not release harmful chemicals into the interior of your house.
Furthermore, natural stones look gorgeous, you will not need paint and finish to enhance their appearance. Adobe brick is another environmentally friendly building material. It is useful in insulating your home and offers noise protection. Other examples of building materials that are great for your interiors include wood, cork, bamboo, and straw.
Decorating your interior with ecological materials also helps in connecting with nature. Popular materials include glass, metal, stone, leather, jute, and bricks used partly or entirely as interior decor. To illustrate, you might want to fill a wall using dried flowers, grass, or leaves. Wicker baskets and furniture can also give the inside of your house a natural and homey look as wooden bowls and picture frames.
Natural Light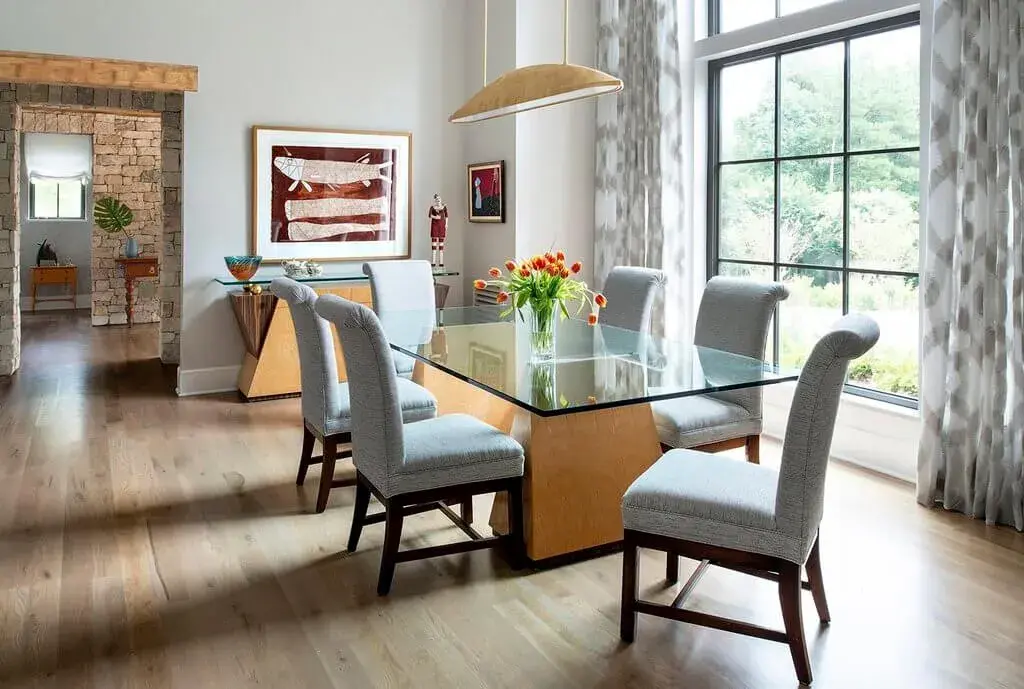 Source: squarespace-cdn.com
Natural light plays a crucial role in connecting with nature. Exposure to it helps the body to produce vitamin D, promotes better sleep, and improves well-being. Moreover, natural lighting creates a positive mood and enhances the energy of the living space. When choosing or designing a home, natural light and orientation should be a priority with the longest side of your residence catching the morning and afternoon sunlight. Orientate the layout of your living space so that bedrooms and common rooms (living and dining) catch the most light.
Windows and doors are equally important in ensuring that your inner space gets a lot of natural light. Large windows, glass doors, and skylights must be included throughout the design of your interior. Bi-fold doors can create a flow of light between rooms. Where natural light is missing or low, think of putting mirrors in strategic places to make a room brighter. Mirrors have reflective properties that can instantly make a living space larger and livelier.
Also Read: Beautiful Ceiling Texture Types for Your Home Interior
Good Ventilation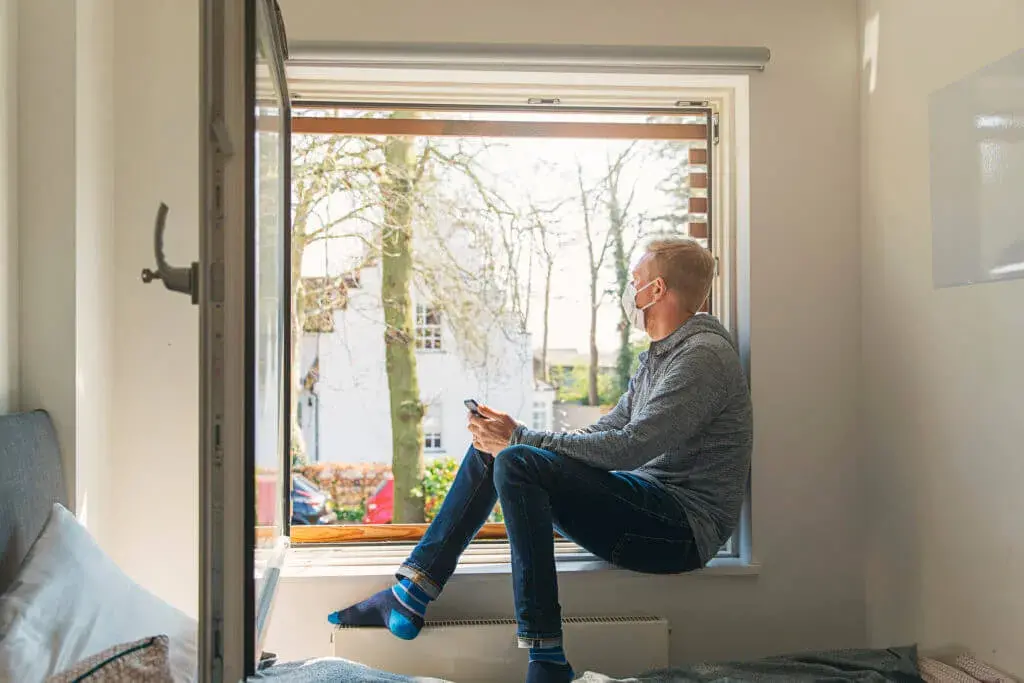 Source: cloudfront.net
Proper ventilation is an important aspect as well of the interior design of your abode. Specifically, natural ventilation is viewed as an attractive solution for reducing energy use and cost in addition to improvement of indoor air quality. In designing the building, it is useful to view it as a circuit composed of supply and exhaust. As such, design recommendations include separate supply and exhaust openings in rooms and ridge vents on the roof to let air flow freely out of the house.
For adequate internal airflow, interior doors must be designed to be open to enhance whole-building ventilation. Windows should also be added to the basement to complete the ventilation system. If building attics, it is vital that the space is ventilated to reduce the transfer of heat to cooler rooms below.  
Another way to improve air quality is to build vented skylights that offer an opening for stale air to escape. While improving indoor air can be as simple as opening doors and windows to maintain good air quality and boost circulation, it's also recommended to install additional mechanical systems to enhance airflow such as venting systems to remove pollution indoors from the kitchen and bathrooms.
The heating, ventilation, and air conditioning (HVAC) system also facilitates adequate ventilation and comfortable temperatures. Unfortunately, designers acknowledge that it is difficult to create structures that rely on both mechanical cooling and natural ventilation. If banking on natural ventilation, large windows and door openings are appropriate while an artificially conditioned home is best served by sealed windows and a compact plan.
It is possible to include nature in the design of a home's interior. From plants and natural materials to light and ventilation, a house design that incorporates these elements will gain from the benefits nature offers.