Furniture is part of any home, providing comfort, functionality, and aesthetic appeal. However, over time, furniture can become outdated, worn out, or simply no longer fit in with your current decor. Fortunately, there are many ways to revamp your furniture and give it new life, whether it's through painting, reupholstering, refinishing, or repurposing.
And if you think your room is looking tired, try some of the following ways to revamp your home before you bin the lot and start again.
It's often rewarding to see a project come to life too
Different Revamps to Try
By revamping your furniture, you can create a fresh look and feel in your home without the expense of buying new pieces. Here, we'll explore some of the most popular ways to revamp your furniture and provide tips and ideas to help you get started.
Paint It:
Source: thespruce.com
Painting is one of the easiest and most affordable ways to revamp your furniture. Choose a colour that complements your decor and style, and make sure to use the appropriate type of paint for the surface of your furniture. For example, if your furniture has a glossy finish, you should sand it and use a primer before painting to ensure the new paint adheres properly. You can also use stencils or tape to create patterns or designs for a unique look.
Reupholster It:
Reupholstering is another way to give new life to furniture with fabric upholstery. You can either hire a professional to do the job or try it yourself with a staple gun, fabric, and some basic tools. Choose a fabric that matches your style and colour scheme, and make sure it is durable enough to withstand daily use. If you're not confident in your sewing skills, you can always use iron-on hem tape to finish the edges.
Add New Hardware: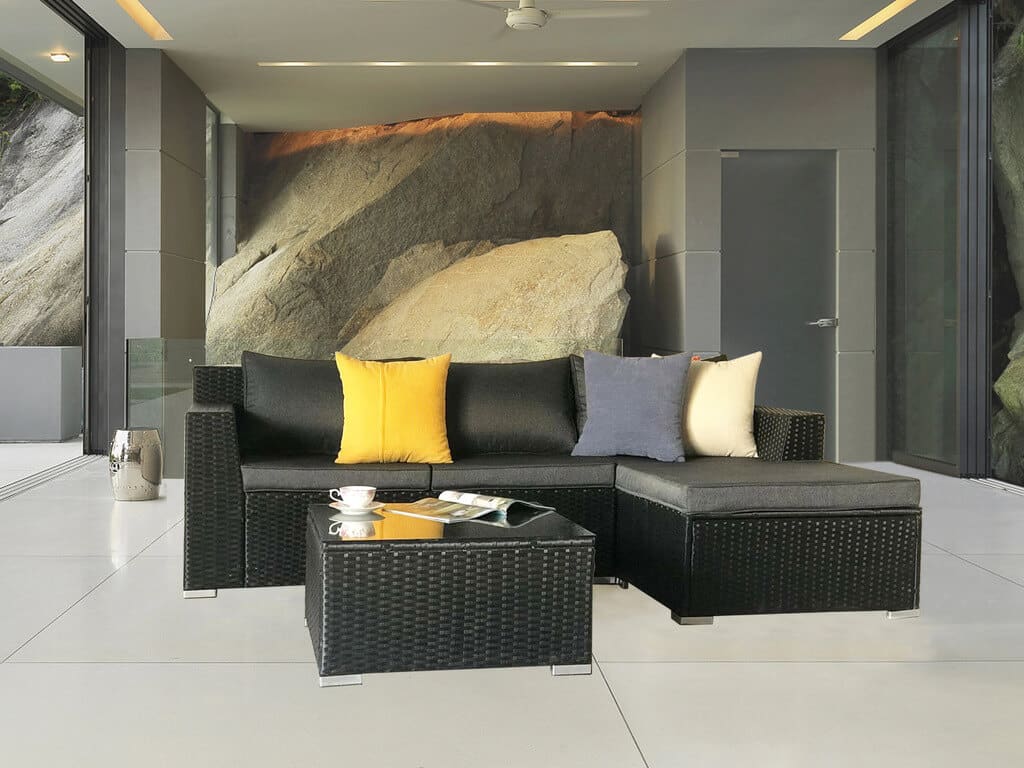 Source: wfcdn.com
Changing the hardware on your furniture is an easy and affordable way to update its look. You can choose from a wide variety of styles and finishes, including brass, chrome, or oil-rubbed bronze. Even something as simple as changing up sofa legs, can make a huge difference to the look of your furniture. Make sure to measure the distance between the screw holes on your furniture before purchasing new hardware to ensure it fits properly.
Refinish It:
Refinishing wooden furniture can be a bit more challenging than painting, but the results can be stunning. Start by sanding down the surface of the furniture with coarse-grit sandpaper to remove any old finish or paint. Then, use finer-grit sandpaper to smooth out the surface. Apply a new stain or paint with a brush or sponge, making sure to follow the manufacturer's instructions. Finish with a coat of varnish or sealant to protect the surface.
Add a New Accessory: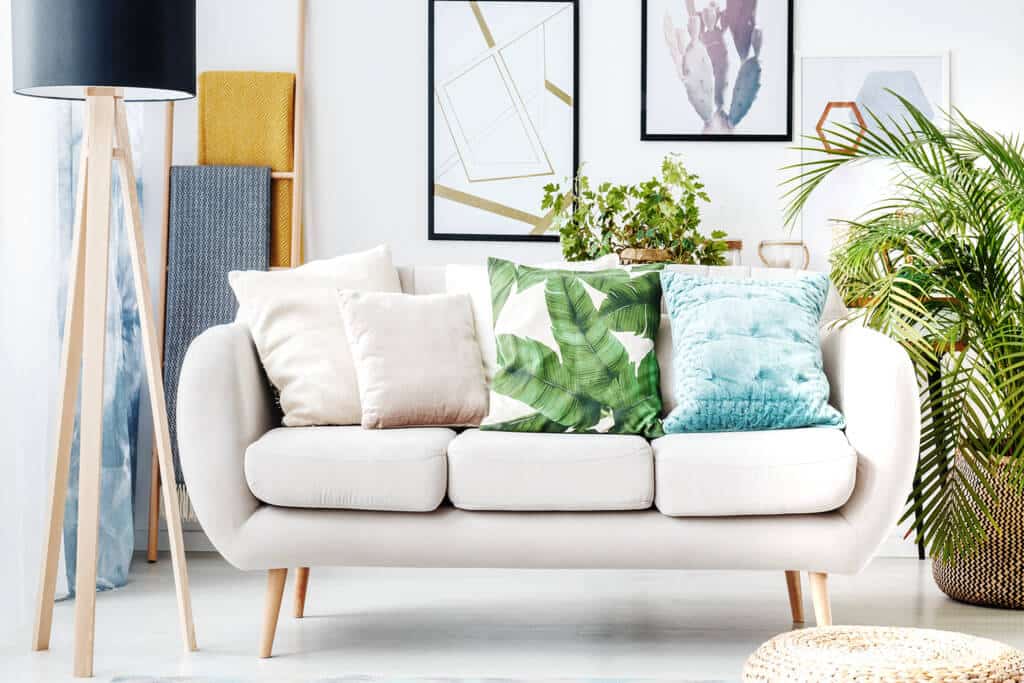 Source: stylecaster.com
Sometimes all you need to revamp a piece of furniture is to add a new accessory. You can choose from a wide variety of options, including throw pillows, blankets, curtains, or decorative trays. Choose items that complement the colour and style of your furniture and add a pop of colour or texture to the space.
Also Read: Best Modern Living Room Furniture for 2023
Repurpose It:
Repurposing furniture is a great way to give new life to pieces that no longer fit in with your decor. For example, an old dresser can be turned into a TV stand by removing some drawers and adding shelves for electronic components. A bookshelf can be repurposed as a bar cart by adding wheels and a tray on top. Use your imagination to come up with creative ways to repurpose your old furniture.
Mixing and matching furniture pieces from different styles and eras can also create a unique and eclectic look. For example, you can pair a mid-century modern chair with a traditional sofa or use a vintage rug in a contemporary space. Just make sure to balance the different styles and colours to create a cohesive look.
Final Thoughts
Revamping your furniture is a great way to breathe new life into your home without breaking the bank. Whether you choose to paint, reupholster, refinish, or repurpose your furniture, there are many options available to suit your style and budget.
By using these techniques, you can transform your old and worn-out pieces into stunning focal points that reflect your personal taste and enhance the overall look and feel of your space. With a little creativity and effort, you can revamp your furniture and create a beautiful and inviting home that you'll love to spend time in.