Rug Decor Ideas to Help You Design a Cozy Living Space
The right rug decor ideas for your living room can make a big impact. If you choose the right item, you can pull the accent colors together and create something beautiful. There are some things to consider when choosing a rug for the living room. For example, it's important to choose the right size so it scales the room, make sure the rug has at least two accent colors. And more importantly, choose a rug that you will love.
Rugs have been the mainstream of interior design for many years. Even the nomadic tribes have implemented home decor by inserting a nice soft rug in their living space. Besides their functionality, the rugs can transform the place by adding texture, blending colors, making a statement, and adding dimension. Also, the rugs define the zones and set boundaries and with their countless variety of colors, materials, designs, and patterns, you'll be challenged to choose the right one for your home. Whether it is a whimsical rug, a Teppe rug, or a kilim, here is a list of some rug decor ideas on how to design your living space.
Rustic Style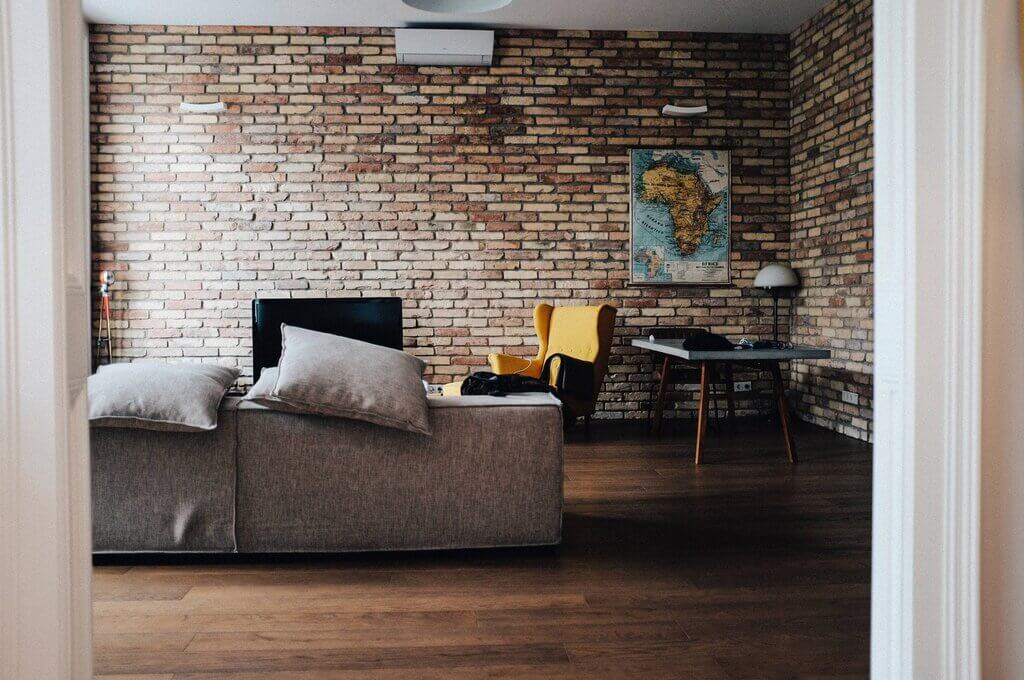 Source: bovary.gr
A tasseled and cheery rug is perfect for adding a dramatic accent to the living space. The surplus of warm tones and the elements in the room will blend, creating a cozy environment. Rustic decor is all about the beauty of subdued hues and a no-fuss aesthetic. The natural materials like wood beams and comfortable furnishings add versatility to all of the features and colors. If you love the country-chic design and the grounded charm of a farmhouse, then you can definitely add a rustic style to your home. And adding a cute, silk rug in the living room will complement the entire room furnishings.
A Coastal Vibe
If you choose an airy rug with colors like light neutral gray, beige, or white, or you go with the option of ocean blue, you will make the right choice. A rug with florals or soft stripes can easily create Uniquely Coastal decor for your living room. This will accentuate the right pattern for your living room.
Boho Style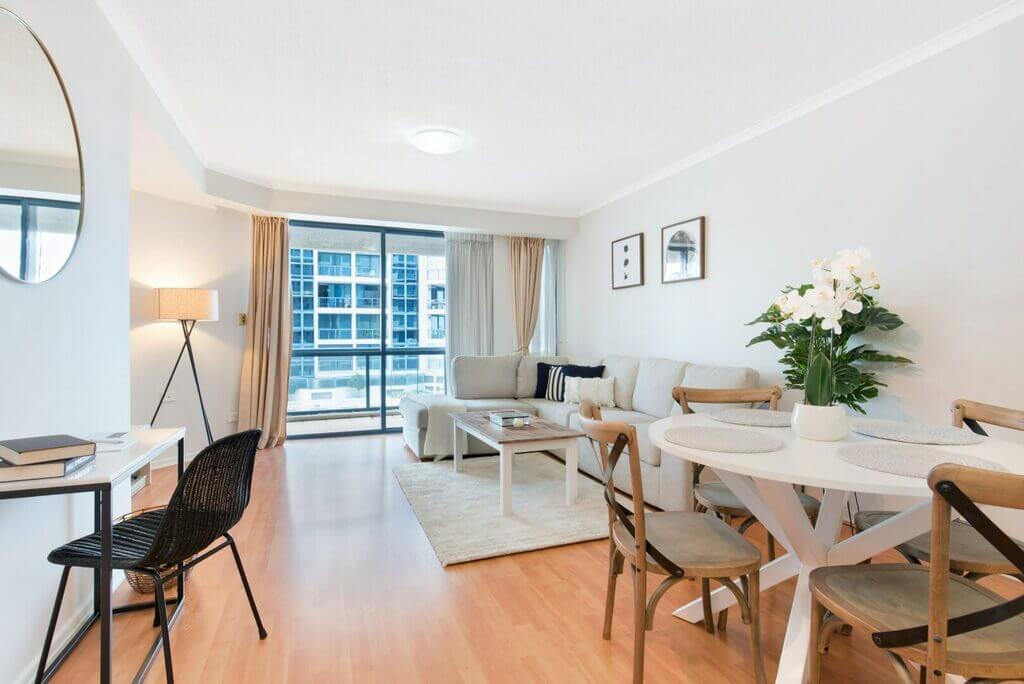 Source: insa.si
If you want to go a little boho, then you need bright colors and a vibrant rug to complement the features in the room. Bright colors are easier and more compelling to the eye when they are on the floor, especially if the flooring is of darker color. The boho style living room gives an instant transformation to any living space and gives off a nice and cozy vibe. Here is your chance to implement a fun hue in the colors.
Tropical Decor Ideas
Tropical decor ideas are perfect for those who want to skip an overrated theme decor and try a bold rug area. The big patterns and rug decors are not suitable for a hair or a sofa, but they are perfect on the rugs. You can pick the colors from the palette and add some fun with a tropical-inspired area rug. This way you will add versatility and playfulness to the living space.
Also Read: Farmhouse Living Room Ideas: 20 Modern Designs for Your Home
Modern Decor Ideas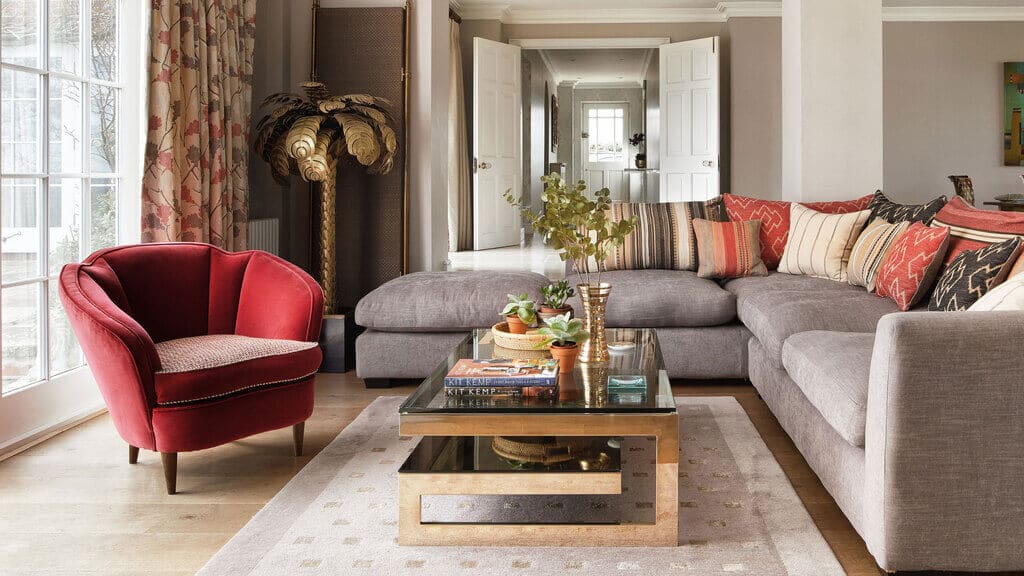 Source: futurecdn.net
Modern decor ideas can include a lot of features and items. But one thing, in particular, makes a place unique, that's the rug. The perfect start for a modern decor is colorful furniture. And while we can add clean lines in the entire decor, in most decorating styles, a clean and plain rug will do the work. Or you can go the other way around, you can choose a rug with a bold pattern and have your furniture with neutral colors. Since the furniture is the focal point, you can give an accent to the living room by implementing an area rug with bold elements.
Neutral-Colors Style
While many people go with neutral colors and styles nowadays, it's important to add a bit of a statement in the living room. There are some natural rugs that give a trendy vibe and you can build your color schemes with such rugs. You can implement neutral colors and provide a powerful presence in the living space.
Gold Accents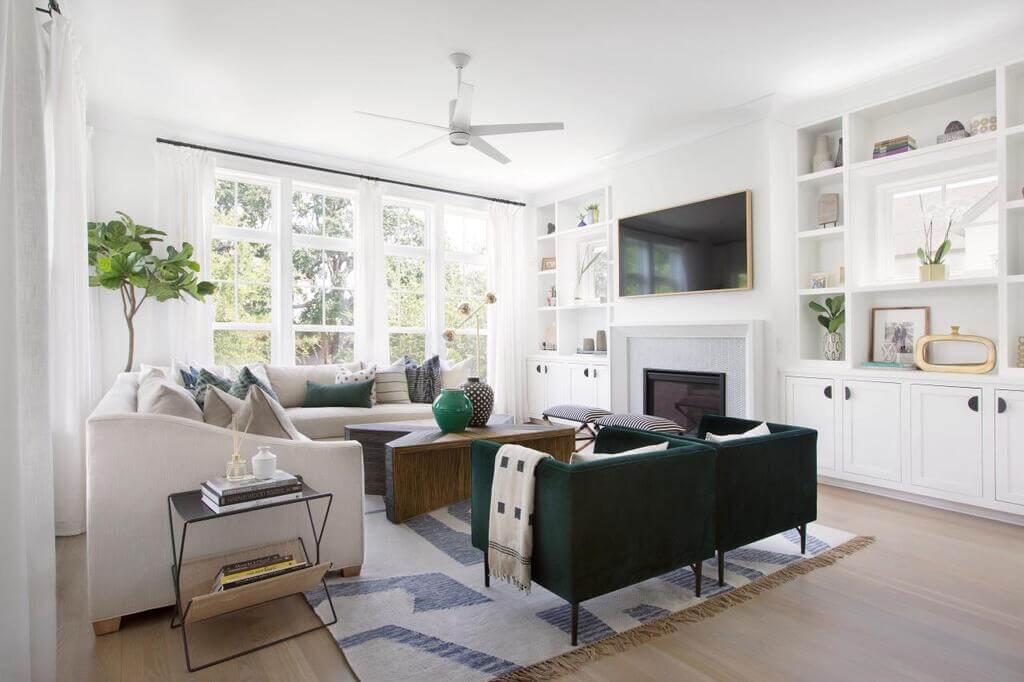 Source: sndimg.com
People prefer different styles and accents in their homes. The gold features are something out of this world. If you want to add a gold accent to the living room, here is your chance to use touches of warm gold and gray as a bridge between your furnishings and other accessories. A plain and one-color rug will make the place a perfect, cozy area where you'd get to spend most of your time.
Contemporary Accents
The living room that is decorated in one style can get boring over time. It's easy to decorate a timeless style by adding a modern vibe. Subtle variations from the style can make the room more interesting and you can add contemporary patterns with an area rug.