35+ Best Master Bathroom Ideas & Designs That You Must Try
In case you're looking for perfect master bathroom ideas, this list comes to the rescue. The basic elements that are commonly seen in a master bathroom are two bathroom sinks with plenty of vanity space, wide mirrors, accent lighting, closet space, a walk-in shower, and bathtubs.
The list goes on based on the space available and the theme required. Here is a list of 37 intriguing bathroom ideas that are worth trying in your homes. We also have some curated suggestions, tips, and hacks for bathroom remodel ideas if you're thinking of remodeling your existing ones. We hope that you'll find your perfect fit!
Elevate your Design with these Following Bathroom Ideas 
1. The Standalone Bathtub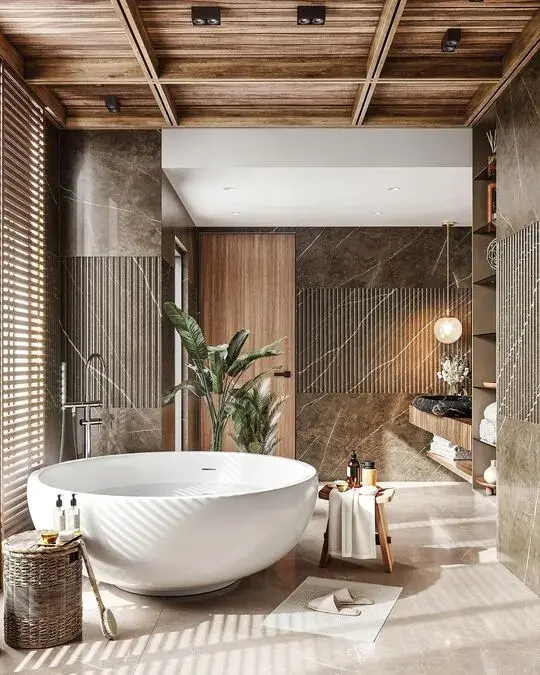 Source: pinimg.com
A statement bathtub inclusive of any material can be an elegant addition to luxury master bathroom ideas. With planning and arranging the position of it, this can be a great visual retreat for your master bathroom.
2. Bathroom Remodel with an All-white Look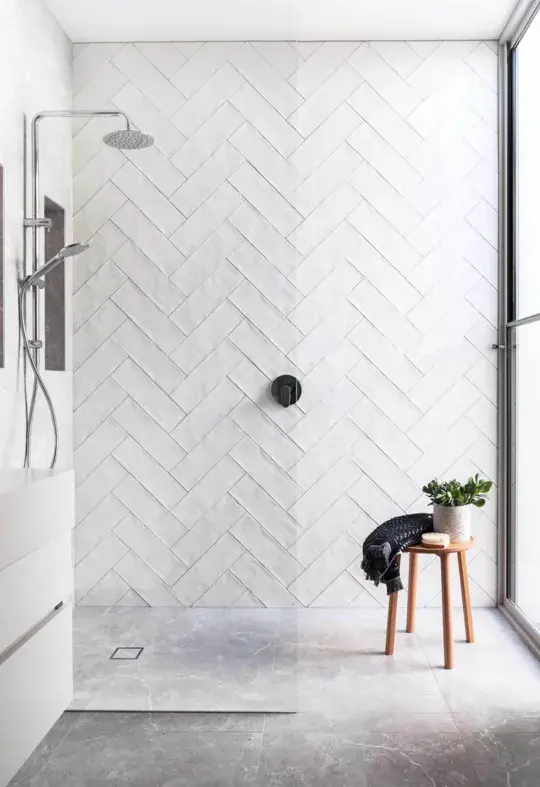 Source: pinimg.com
One can never go wrong with an all-white look, and it can be a classic in the list of small master bathroom ideas. Experimenting with tile patterns and materials while maintaining the monotonous palette can be a fun exploration. While going for this look, it's safer to have a lot of dry areas to ease out with maintenance.
3. The Pattern-Centric Bathroom Ideas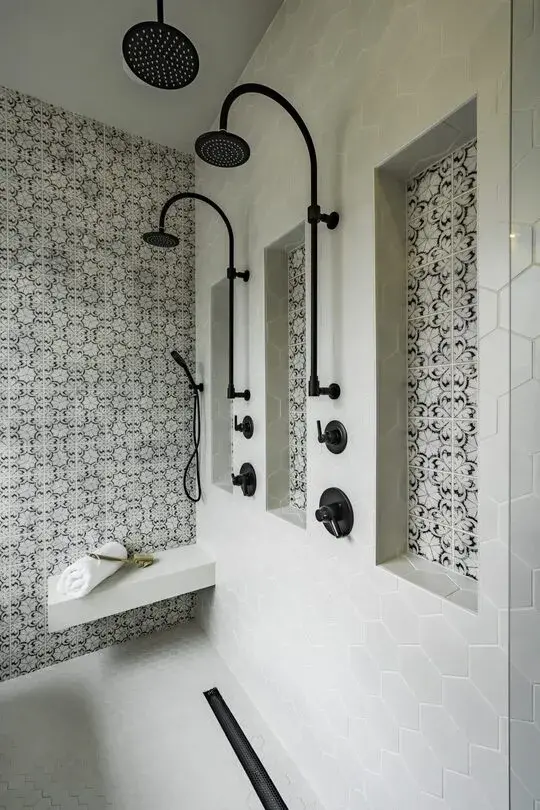 Source: sfahba.com
The contemporary style of incorporating tiles that has interesting patterns can be on top of modern master bathroom ideas. Providing endless possibilities, these pattern-oriented tiles can be used in niches and fixtures in a similar tone.
4. Luxury Master Bathroom Ideas with a Scenic view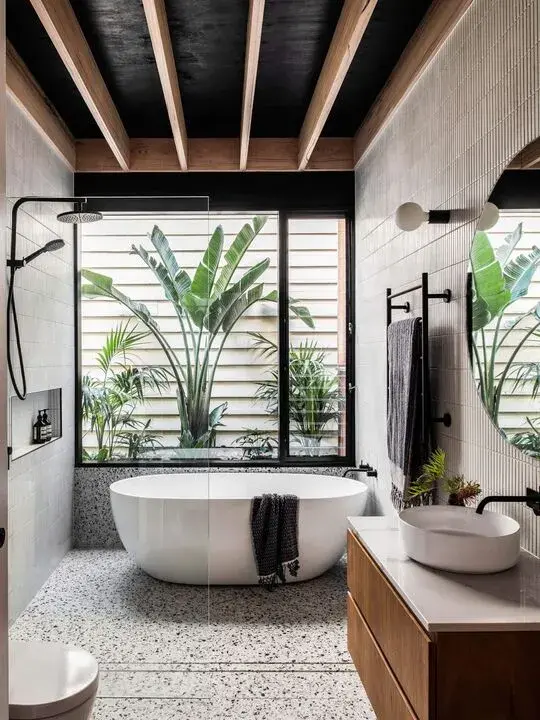 Source: pinimg.com
A way of adding a full-height opening to your master bathroom can open up the entire space, allowing an ample amount of natural air and light. Bathroom remodel ideas with such majestic perforation will be a huge hit.
5. Ceaseless Tile Bathroom Ideas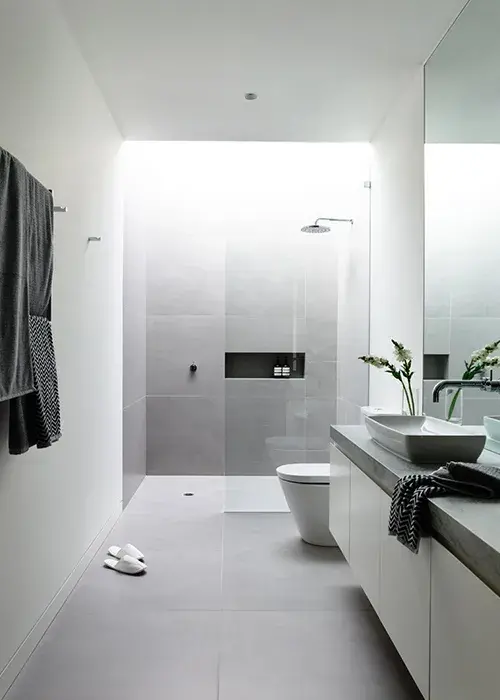 Source: rellos.gr
A perfect solution for your small master bathroom ideas, this ceaseless tile effect can give a spacious look. Try to make the tile intersections invisible or camouflage them with the tiles to create the essence of the look.
6. Woody and Rustic Theme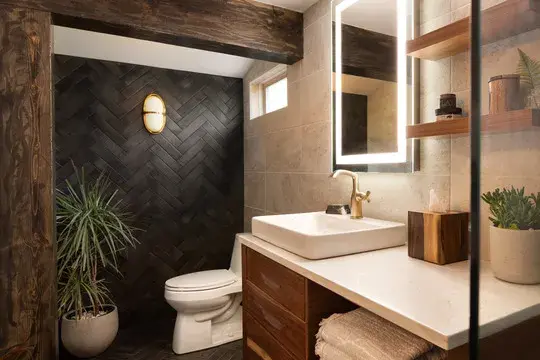 Source: shopify.com
When you think of quirky and fun master bathroom ideas, this woody and rustic theme can be amusing to design. Especially, when there are structural constraints, this look can effortlessly pull off the tarnished look.
7. The Brutalist Bathroom Ideas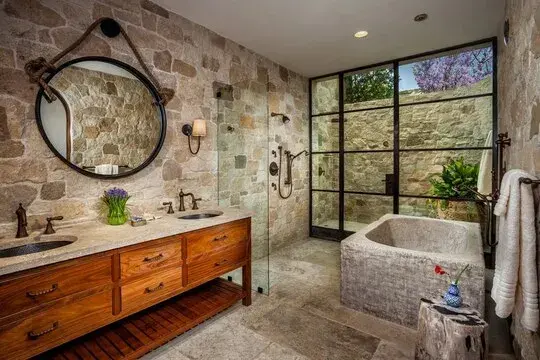 Source: bigfoto.name
If you're a person of raw and robust impression, this is a great choice for your master bathroom remodel ideas. It gives a sense naturally connected with the materials while feeling the texture of it the most.
8. Cosmopolitan Theme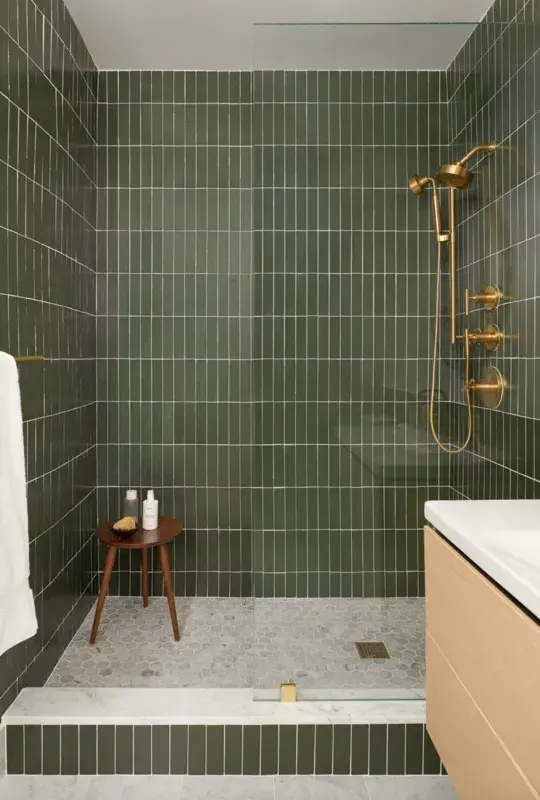 Source: theidentite.co
Choose a statement design if you want your bathroom to be as expressive and bold as you are. These master bathroom ideas could include anything from vivid hues, distinctive tile designs, odd shapes, and contemporary fittings. 
9. Accent Wall Small Master Bathroom ideas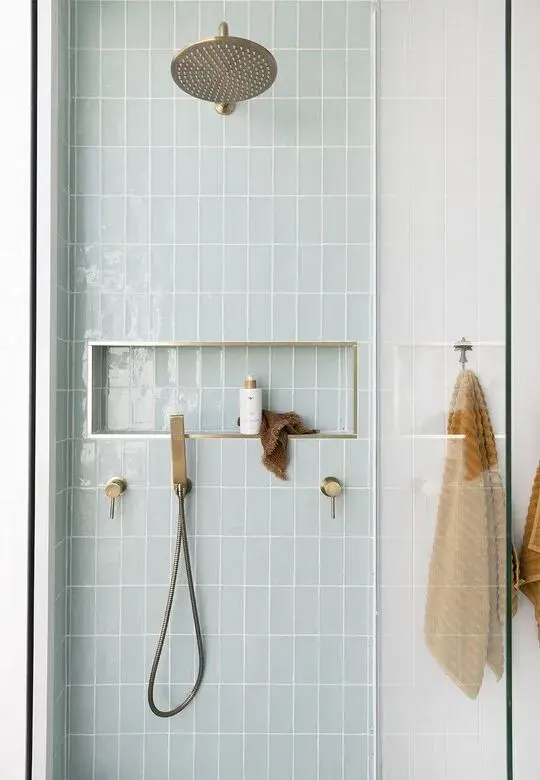 Source: pinimg.com
Sometimes the cleanest and most organized bathrooms are the most inviting. For someone who values simplicity and doesn't want to create too much mess, these master bathroom ideas are perfect. Concentrate on one or two distinct details, and on an accent wall to achieve this look of elegance.
10. Relaxing Dresser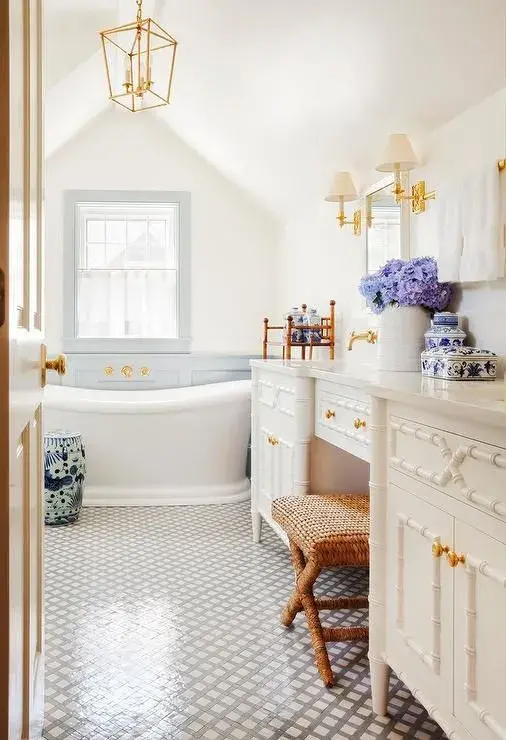 Source: pinimg.com
It is incredibly convenient to have a dressing area in your bathroom because it will make getting dressed faster and easier. You may effortlessly gaze in the mirror without leaving the comfort of the bathroom. This graceful feature of the master bathroom ideas also provides a lavish and opulent air.
11. Textures and Cladding for Master Bathroom Ideas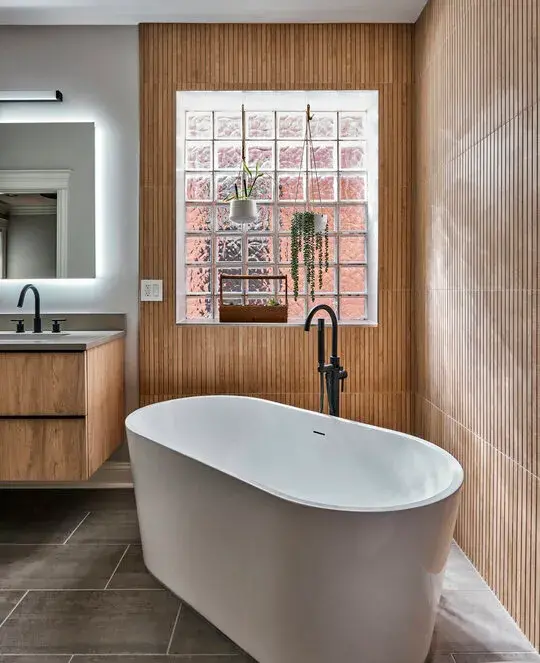 Source: 123remodeling.com
Your bathroom will feel balanced thanks to simple elements and a tasteful combination of white, wood, and bronze fixtures. Maintaining a minimalist aesthetic in the bathroom while including a few customized touches, such as plants or a carpet, will create balance and give some individuality to your master bathroom ideas.
12. No-threshold Look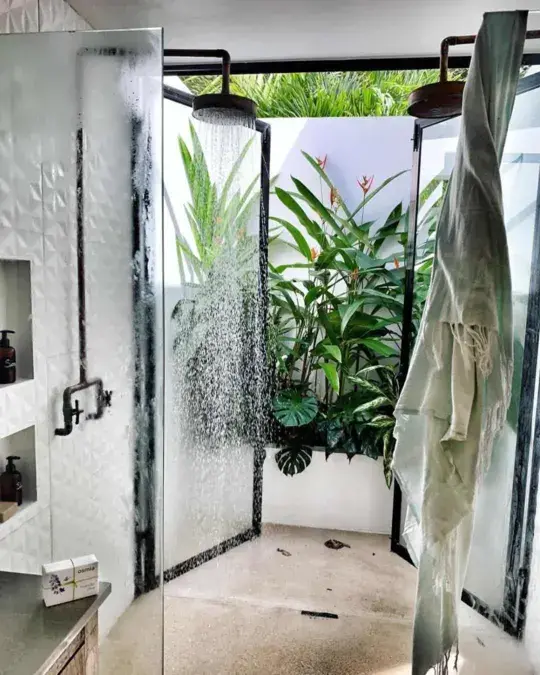 Source: pinimg.com
If you live in a warm climate or want to feel at one with nature, think about trying this No-threshold look for your small master bathroom ideas. You could have a sense of calm and tranquillity when looking out upon a personal garden. Depending on your option, the room can be left open or partitioned with a piece of glass.
13. Moroccan Styled Walls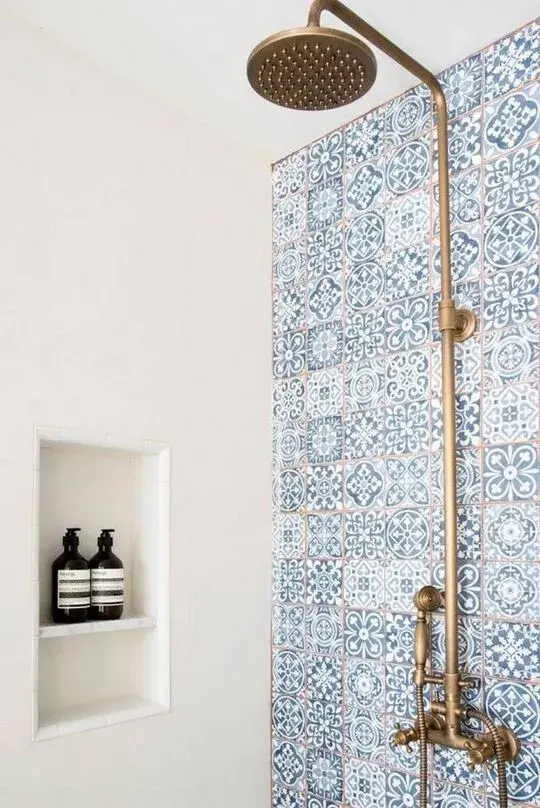 Source: pinimg.com
Consider trying these intricate Moroccan tiles if you want a bathroom with unique textures. This is a classic and fashionable choice because the tiles not only have visual value but also add character to the wall.
14. Coastal Theme Bathroom Ideas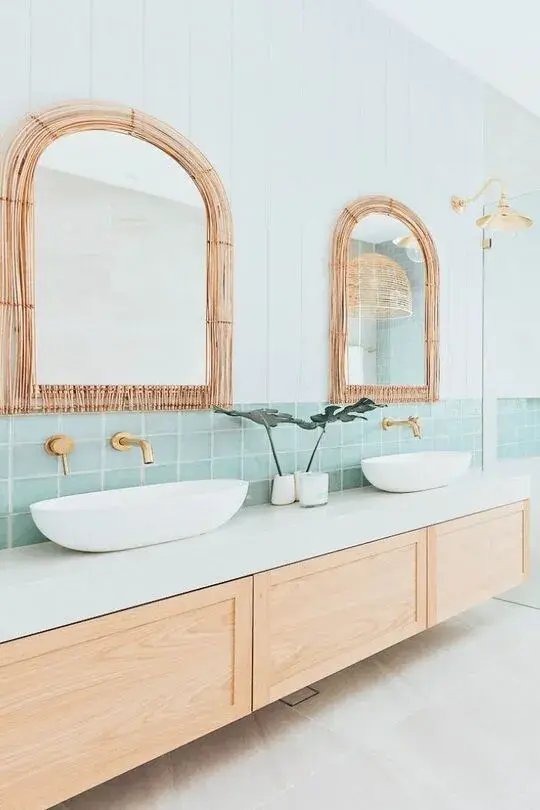 Source: pinimg.com
Off-white and blue are timeless color combination that is not only stunning to look at but also calm and understated. If you're thinking of bathroom ideas for your beachside residences, this color combination can be a hit. 
15. Spa-inspired Bathtub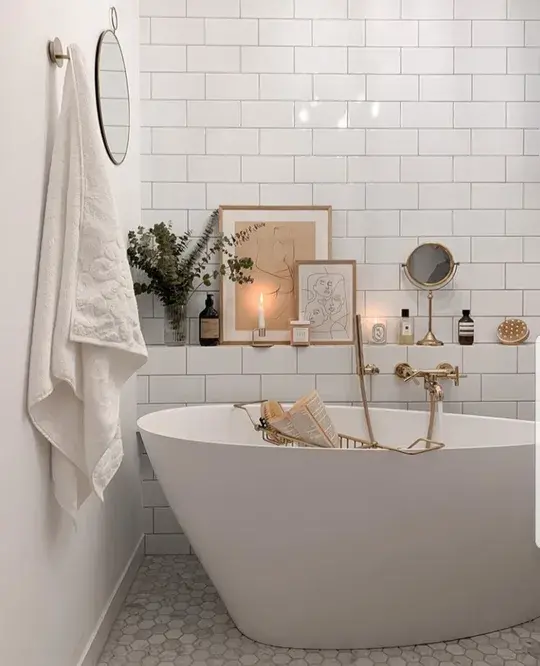 Source: pinimg.com
After a long day, having a bathroom that feels like it belongs in a spa will help you relax. If you have a spacious area for your bathroom remodel, you might add a spa bathtub or just concentrate on a single tub. A combination of warm, neutral colors and wooden accents will complete the concept.
16. Tranquilizing With a Sauna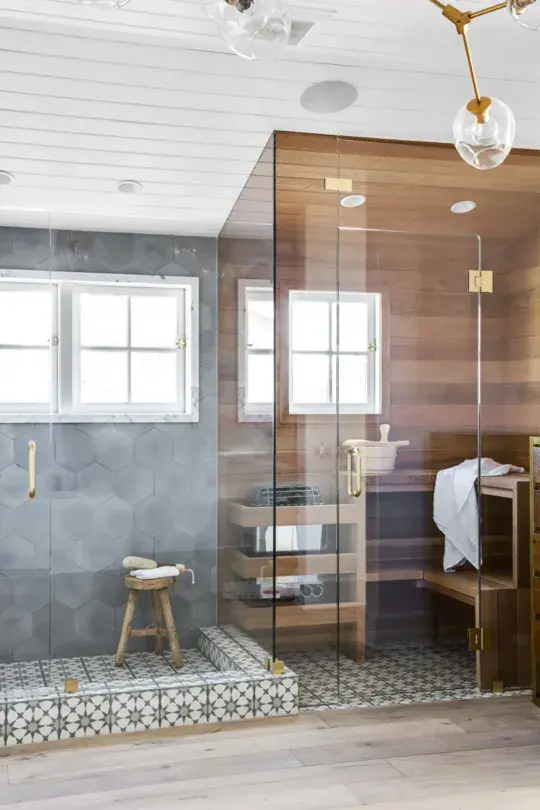 Source: pinimg.com
To detoxify, enhance blood flow, and promote relaxation, saunas raise body temperature. Make a sauna bathroom if you are thinking of spacious master bathroom remodel ideas. Use wooden counters or drawers to highlight the wooden accents of the sauna in the space to complement it.
17. European Farmhouse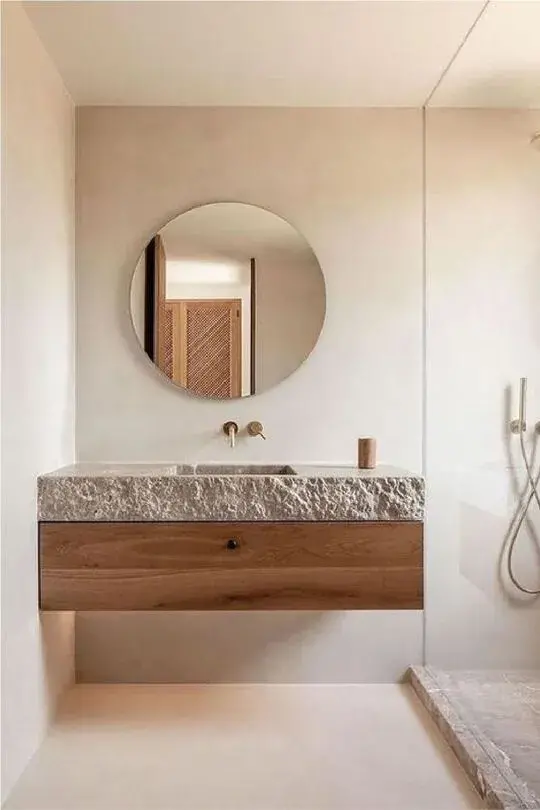 Source: pinimg.com
The look and feel of farmhouse attributes are modest and in natural colors. The wood and stone have a more texturally fascinating finish because of their unpolished look. People who prefer a casual style will be drawn to rustic design, which is also a great way to concentrate on life's smaller pleasures.
18. Fusion of Dry and Wet Shower
Source: googleusercontent.com
An interesting way to fuse both wet and dry areas is by combining them with a common seating or storage space in between. A green wall can be a great visual barrier between the two contrast spaces.
19. Multiple Shower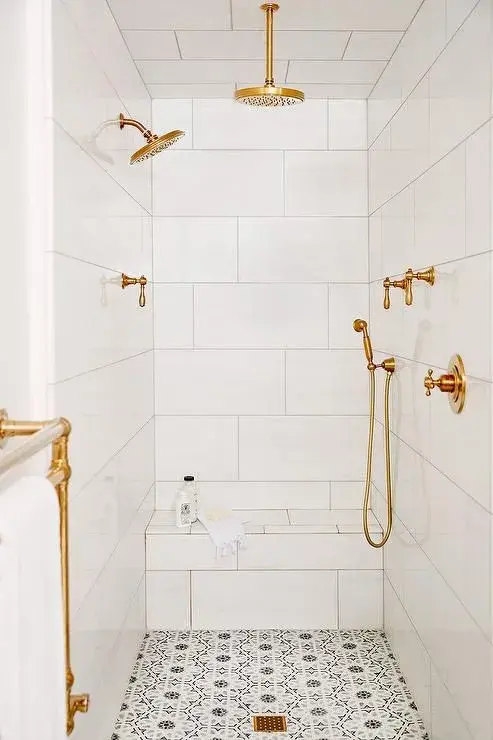 Source: pinimg.com
Alluring small master bathroom ideas that can be a fun way to spend time is the multiple shower heads. If your bathroom follows a single color palette, the addition of a brass fixture will make a contrasting combination.
20. Honeycomb Tile Look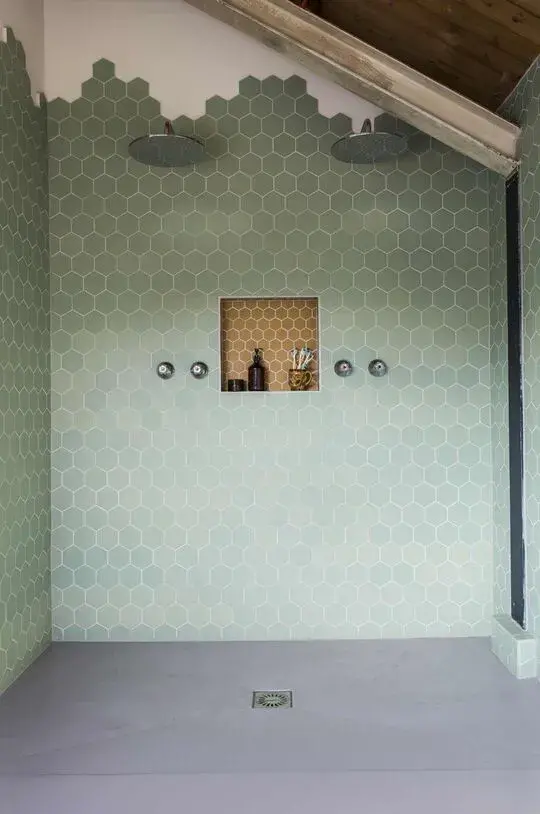 Source: pinimg.com
Although decorating your bathroom walls with tiles can be monotonous, making it more interesting with a regular tile can be a fun exploration. Using a honeycomb-shaped tile and finishing it at an uneven level makes it look more organic and creative.
21. Calming Shower Master Bathroom Ideas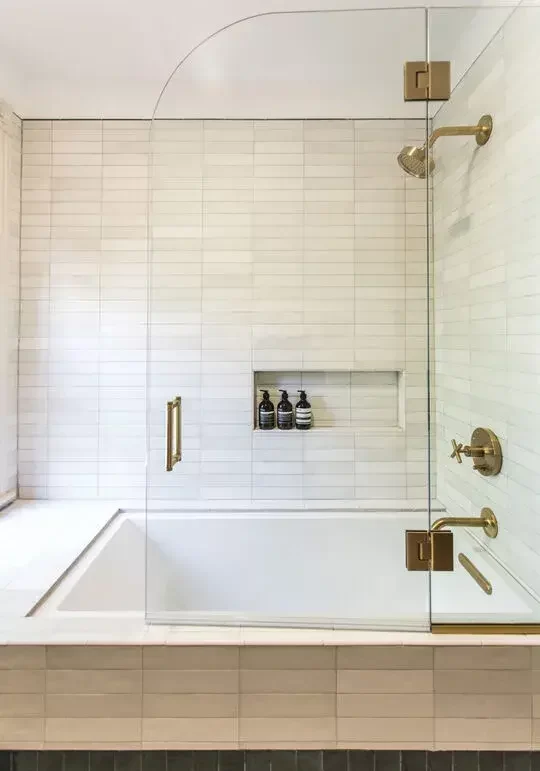 Source: amazonaws.com
Although spacious bathrooms are great, sometimes they feel cold and empty. Include a sitting place, near the window or a vanity with a stool, to help offset this. To give the area a sleek and opulent look, keep the colors neutral.
22. Freestanding Vanity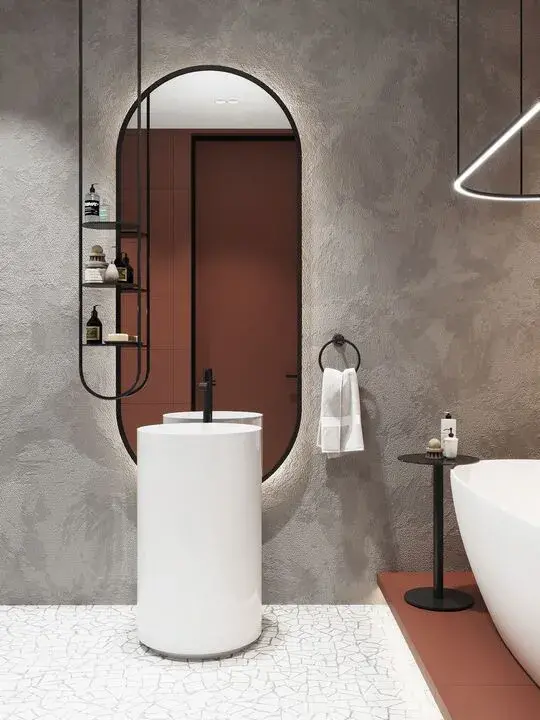 Source: pinimg.com
The absence of clutter, the intelligent use of a freestanding vanity, and the attention to detail, such as clean lines, are frequent characteristics of modern master bathrooms ideas. This space is the perfect option for someone who values simplicity and cleanliness but also expression.
23. The Indoor Cascade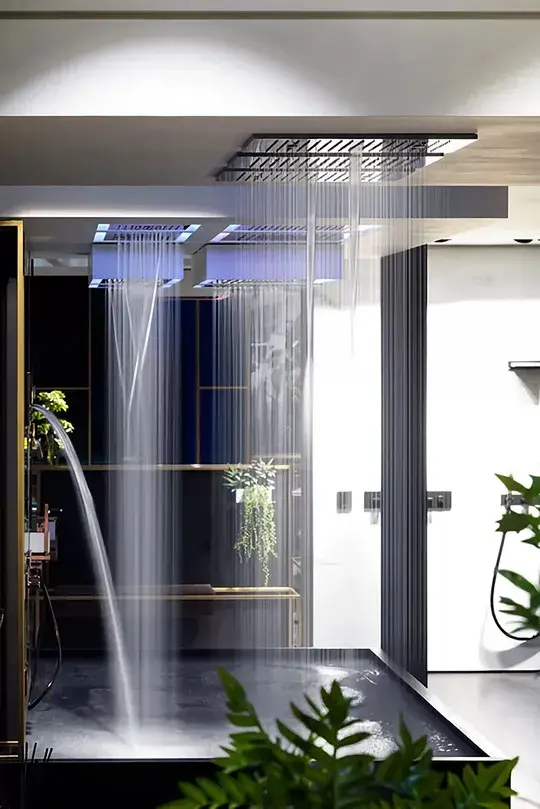 Source: bathplus.com
The perks of having a cascade shower in your master bathroom can make it more special and different from all other bathrooms. Creating an indoor cascade can elevate your wellness and enhance your showering experience to a greater extent.
24. Drizzle in Skylight Bathroom Ideas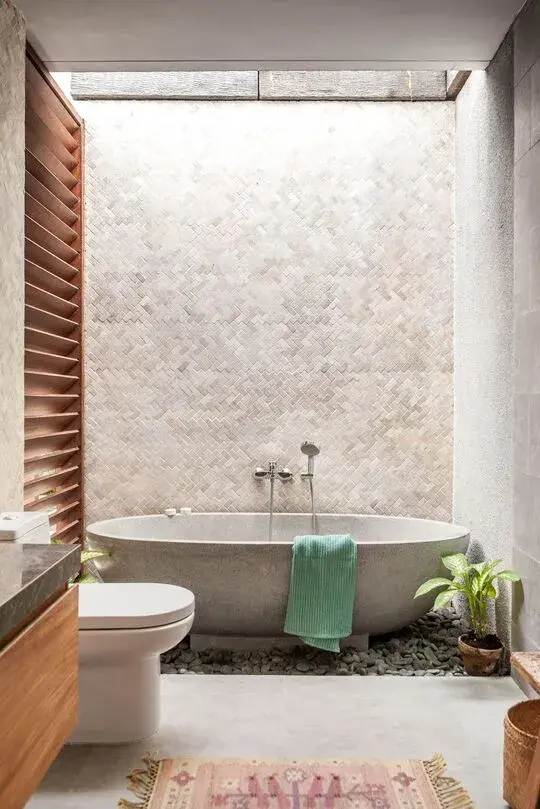 Source: pinimg.com
Your bathroom can appear spacious and cheerful with the intelligent use of sky lighting and clean-colored walls. To create a straightforward and classic bathroom, finish the space by adding plants, white, gray, or cream tiles, and wooden accents.
25. The Invisible Closet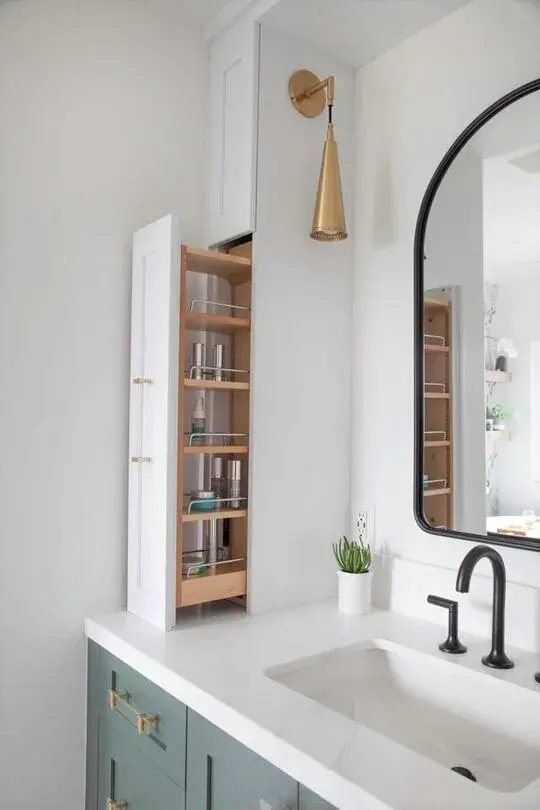 Source: pinimg.com
Remove any clutter from a tiny place if you want it to feel bigger. With the creative use of mirrors and a subdued color palette, you can also give this impression to your small master bathroom ideas.
26. By the Mountains
Source: pinimg.com
You can have some fun and express yourself with your bathroom remodel ideas. Perhaps the rest of your home has a simple design, so here is the one space where you can try out odd textures and material palettes. Give this space personality and your sense of style.
27. A Tropical Vibe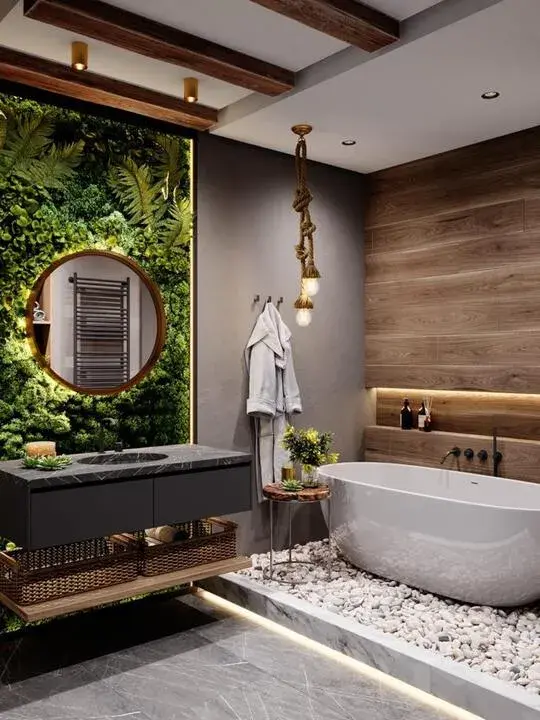 Source: scontent.ccdn.cloud
Finishing your bathroom remodel with wood details is a great way to create an intriguing contrast. A wooden ceiling will make a significant difference, giving the space a tropical atmosphere and promoting calm as you soak in your bathtub. 
28. Classic Black-White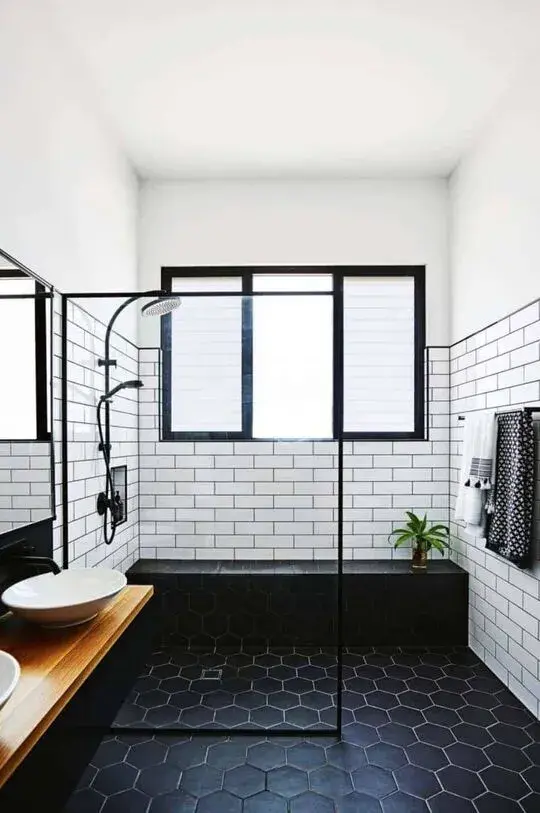 Source: pinimg.com
Monochromatic color schemes are popular because they are simple to apply and can be bold. Although the traditional black and white color scheme is timeless, small elements like the bathroom's tiles can be a must-try in your list of master bathroom ideas.
29. Vintage Revival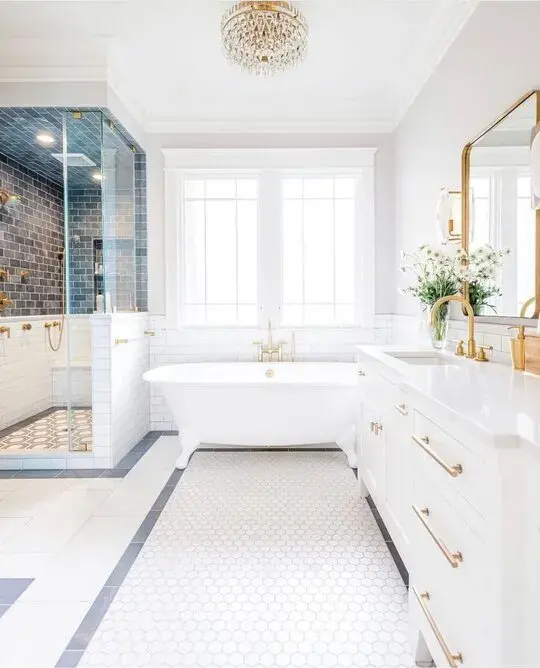 Source: squarespace-cdn.com
If you want some luxury master bathroom ideas that seem opulent and refined, this is the one for you. This bathroom is the stuff of dreams, complete with huge mirrors, glossy tiles, and statement fixtures.
30. Jungle-inspired Master Bathroom Ideas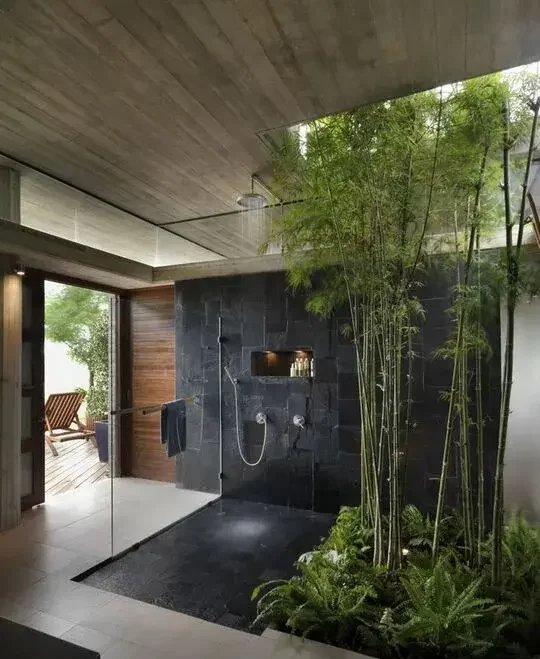 Source: pinimg.com
Create a bathroom that allows you to enjoy the beauty of nature on the lovely property your home is on. For a timeless finish, open up a small chunk of space and add oversized plantations.
31. Master Bathroom Ideas with Fireplace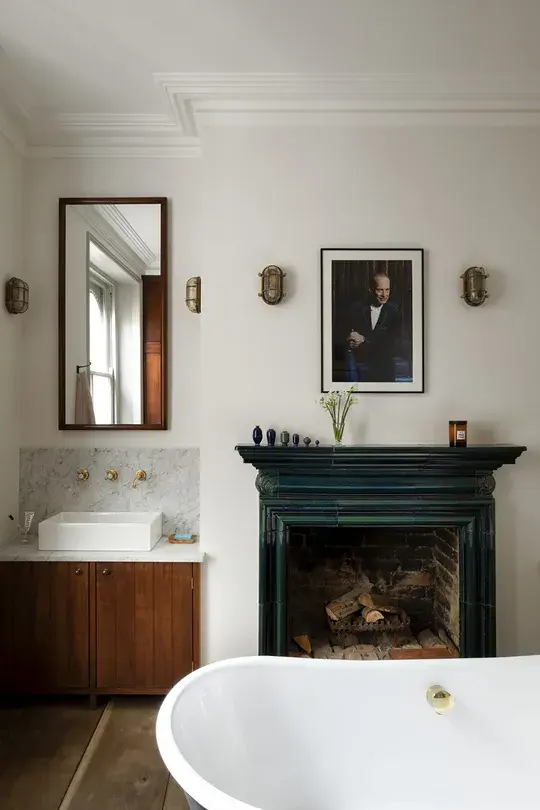 Source: sadecor.co.za
The bathroom's sophisticated and relaxing fireplace make it appealing. After a stressful day, this design will help you rest and unwind because it is so breathtakingly gorgeous. This is a great time to add unique accents to the space, such as a rug or an eye-catching lamp cover.
32. Flower Power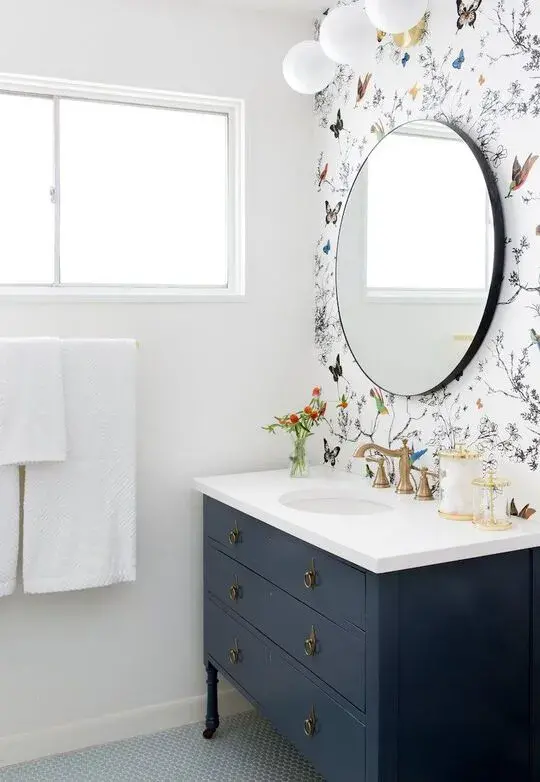 Source: revistainteriores.es
Wallpaper can be a wonderful option to add some color to your bathroom remodel ideas because it is sometimes less expensive and simpler to install than tile. Although there are many possibilities available, a floral theme is always a delight. 
33. Artistic Master Bathroom Ideas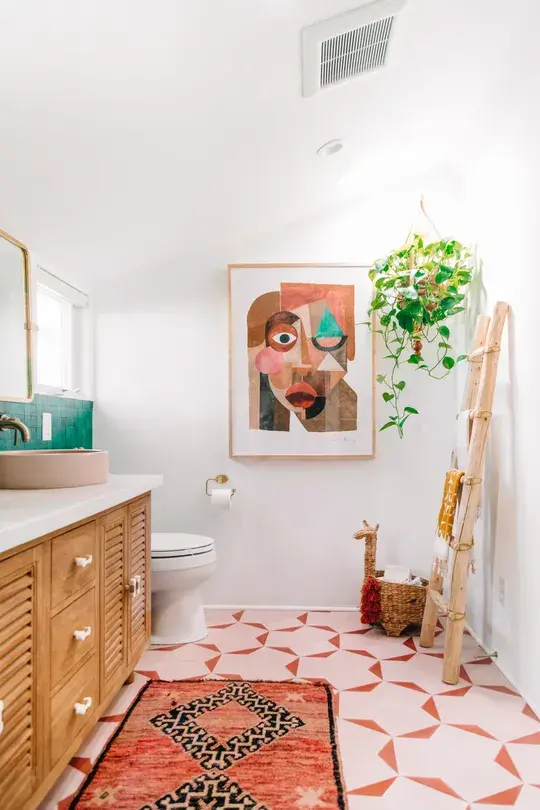 Source: redd.it
You can include art to give your bathroom a modern feel and a sense of your personal flair. Any space would benefit from an innovative addition to make it feel more unique, such as a few frames of your favorite artworks on a side table or a sizable statement piece on the wall.
34. Pet-friendly Shower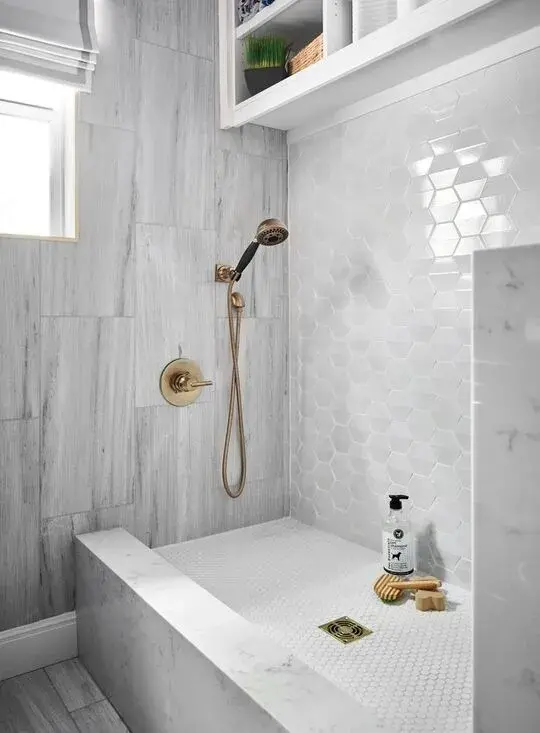 Source: pinimg.com
If you're a pet lover and have pets at home, you can try implementing your shower area alongside a small portion for them. Following the same pattern for tiles and fixtures, this addition can house a fun and playful activity.
35. Connection to Nature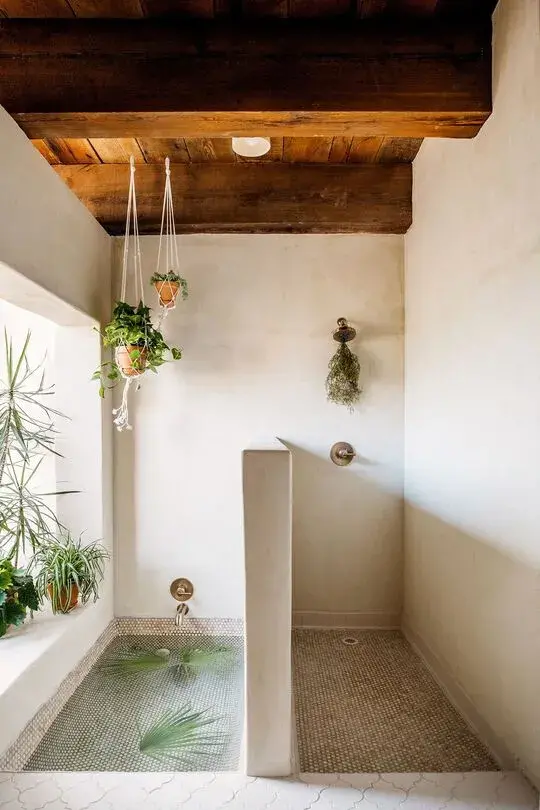 Source: pinimg.com
After a long day at work, relaxing in a nature theme bathroom is the ideal way to unwind. A neutral color palette, wooden accents, and plants are often used to achieve these modern master bathroom ideas.
36. Carved-in Shower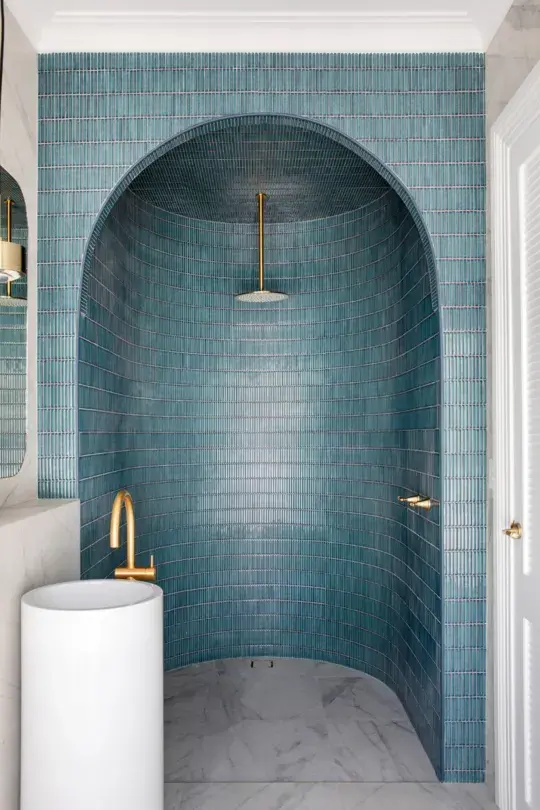 Source: pinimg.com
Are you looking for a cozy shower area for your master bathroom? This feature of scooping out and having an intimate shower area can be a noticeable feature of master bathroom ideas.
Also Read: 5 Design Tips to Know Before Remodeling Your Bathroom
37. Overhead Chandelier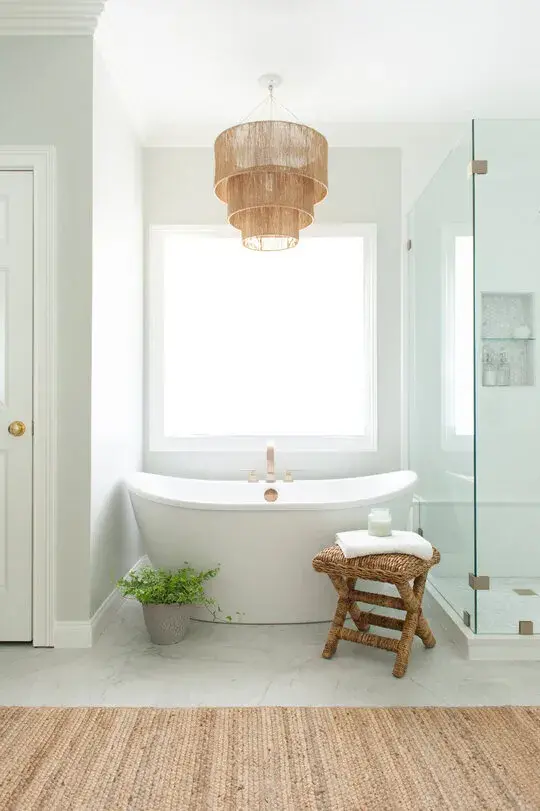 Source: squarespace-cdn.com
Incorporating elements and finding decors for your bathroom remodel can be tiresome. But you can never go wrong with an overhead chandelier just above your bathtub. On a pro tip, it goes well with freestanding bathtubs.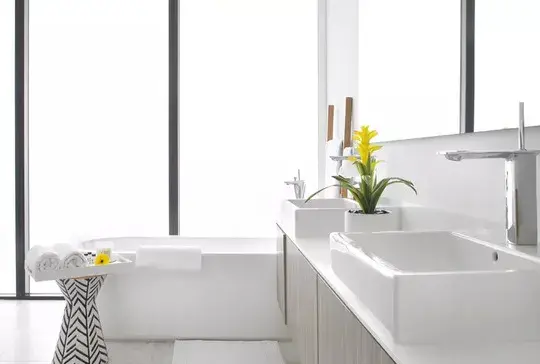 Source: thespruce.com
Source: thespruce.com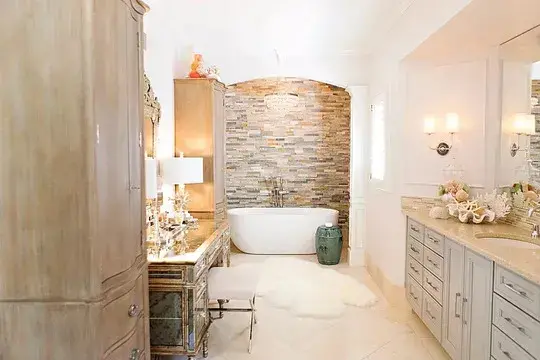 Source: thespruce.com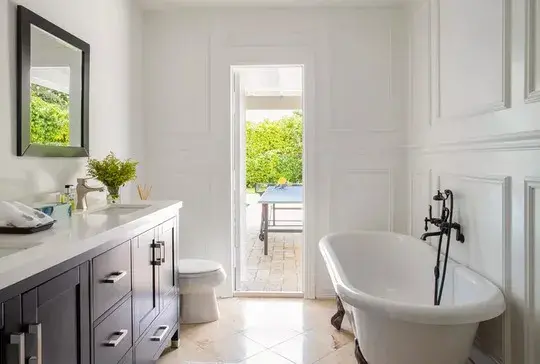 Source: thespruce.com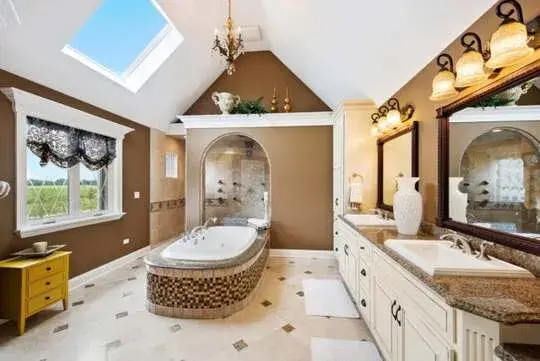 Source: bobvila.com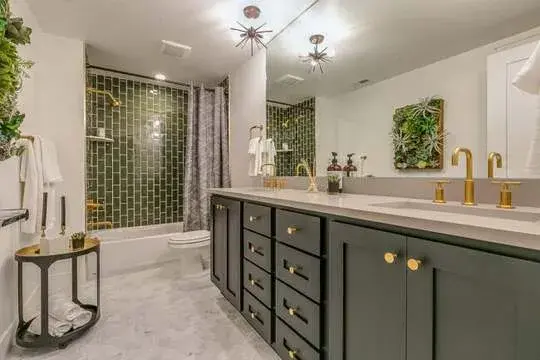 Source: bobvila.com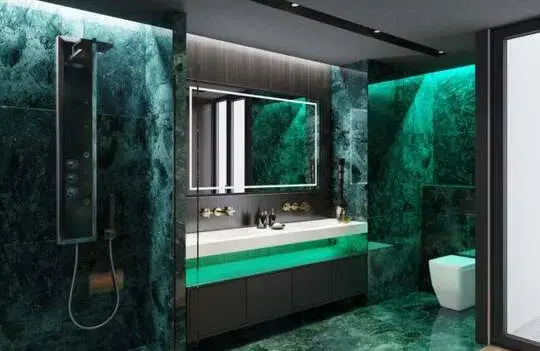 Source: bobvila.com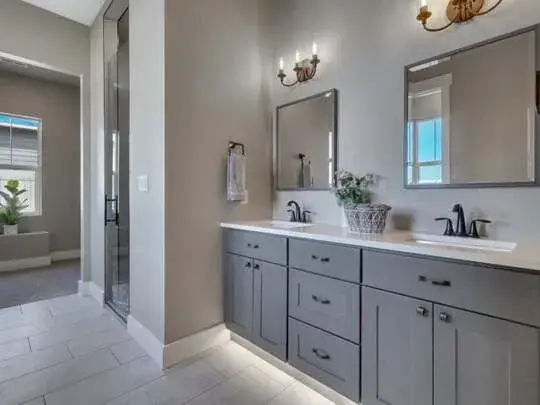 Source: bobvila.com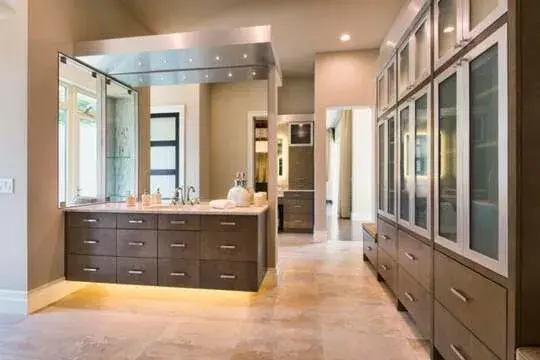 Source: bobvila.com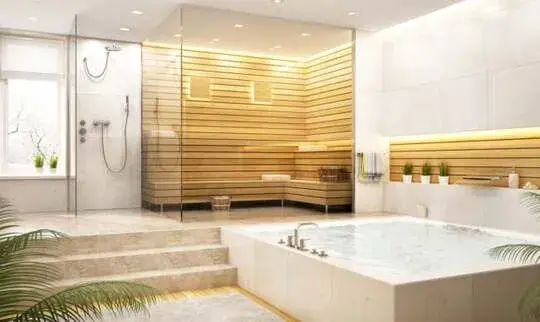 Source: bobvila.com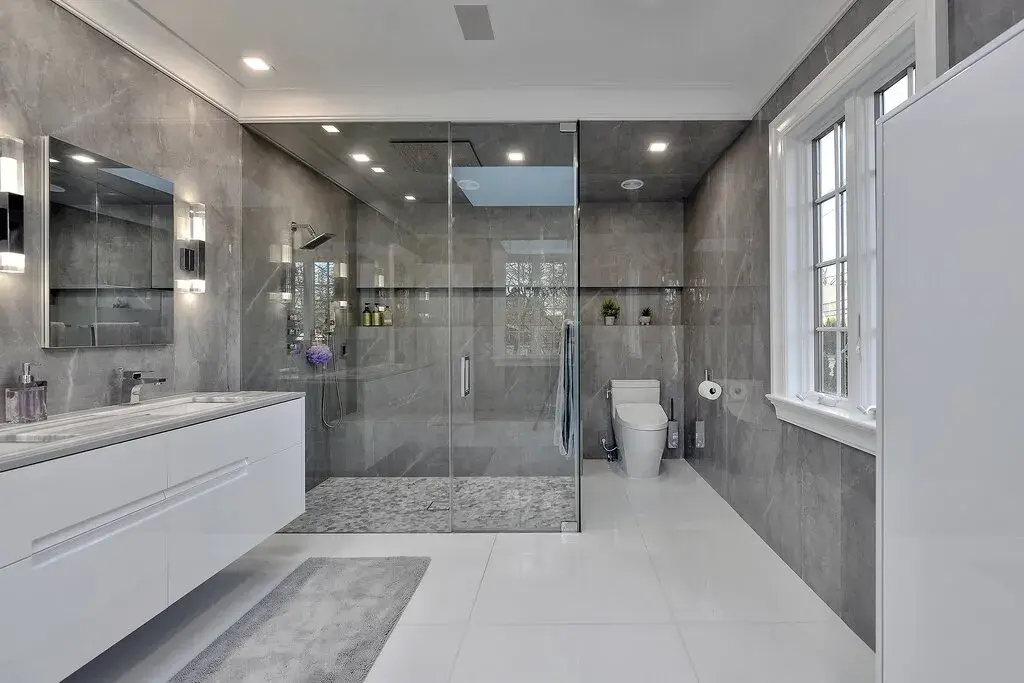 Source: squarespace-cdn.com
The Culmination of Master Bathroom Ideas That Suit Your Needs
There are different master bathroom ideas; the only requirement is that you are aware of the type of master bathroom you have and what it is capable of. Never undervalue the bathroom you already have. Keep in mind that good bathroom remodeling and accessories can address a variety of issues in your master bathroom. We hope that these ideas can be an eye-opener and make you try something interesting for your space.
FAQs: Master Bathroom Ideas
1. How to Pull Off a Classic Master Bathroom?
If you're confused about deciding the right material and theme for your master bathroom, do not hesitate to try the all-white look.
2. What Are the Striking Features of Bathroom Remodeling Ideas?
The two most important features that you can consider while remodeling your master bathroom are: Planning enough storage and making the space naturally bright.
3. What Are the Economical Bathroom Ideas?
The most efficient way to think of an economical way for your bathroom is to prefer a minimal approach. Try to avoid extra decor and maintain a simple material palette.
4. How to Design a Pleasing Master Bathroom Layout?
Thinking of a pleasing and welcoming experience, plan adequate spaces for natural greenery. Preferably flowers or even a floral theme can do the feel.
5. What Are the Finest Master Bathroom Ideas for Walls?
If you're planning to design something unique, you can think of going with a no tile and an exposed material like stone or concrete.
More from The Architecturesideas
To know more about Home improvement ideas, Cleaning and decoration tips visit ArchitecturesIdeas
For daily updates, follow us on our Instagram page @architectures_idea.